Mastering the Deposition: The Dos and Don'ts (IL)
Audio program! (check our CLE Programs page for live versions)
Depositions are not a "one size fits all" process. Good depositions are like art. They take thought, skill and patience—and creativity—from start to finish. Our expert litigators will guide you through the nuanced art of the depo, from understanding the differences between trial and discovery depos to dealing with hostile witnesses and difficult opposing counsel.
You'll also find out when to call the judge and when it can be avoided.
Our faculty have taken hundreds of depositions – each. They know what works, and what will cause you problems. They have the strategies and experiences that come with years of experience and they will give you advice and guidance to help you succeed where they have.
After hundreds of depos they have, of course, experienced any number of difficulties. They'll share what they learned from their early mistakes with you, and how to avoid them, or recover from them when you or your witnesses slip up.
Your faculty will first discuss your strategies and how to think about approaching depo choices from the start. They'll move on to the nitty gritty advice surrounding handling documents and exhibits and making your record. Next they'll walk you through successful witness preparation techniques.
The expert depo is always a challenge. They'll discuss that topic in depth as well.
Later in the afternoon they'll talk to you about how to successfully object, why and when you should or should not object in a depo and what your risks are.
At the end of the afternoon they'll give you advice regarding how to handle the difficult witness or opposing counsel – and that is something you are guaranteed to encounter during the course of your litigation career. Every bit of advice to help in these situations is invaluable.
Finally, we'll wrap up the day with a short mock depo/demonstration, that will allow you to see what your expert faculty has discussed all day in action — the good, the bad and the ugly.
If you take or defend depositions, you definitely want to take this course – the insight, advice and strategies you will get this day will help you take and defend your depositions with skill, acumen and success for the rest of your career.
Sign up now by clicking the button on the right.
Can't attend? This program will be recorded live on March 15, 2019 in Chicago, IL.
Do you want to improve your public speaking skills? Get Faith Pincus' newly published book Being Heard: Presentation Skills for Attorneys, from the ABA now (ABA members receive 10% off). It is also available on Amazon in Kindle and paperback versions.
What You Will Learn
Overview and Strategy
Depositions not a "one size fits all" process.  – trial deposition vs discovery deposition
Understanding your goals and keeping your deposition goal-driven.
Who should attend and why
Thoughts on preparing specific questions and outline of themes.
Preparing for "unexpected" answers/objections or other difficulties.
Other tips and tricks that may give you an edge.
Using the depo at your hearing or trial – strategies and techniques
Handling Documents & Exhibits – Making the Record; Get the Authentication You Need
Witness Preparation
How to best prepare your witness

Tips and strategies
Difficulties to avoid
What happens when you have a witness who can't or wont take the time to be prepared – what are your options (can you do it remotely, do you drop the witness, do you roll the dice, etc.)
What happens when you have a witness that won't listen to you when you are preparing them
What do you do if you realize during witness prep that the witness is going to be a disaster (too angry, bad presence, lies, too weak, rambles too much, a danger to your case, anything along these lines) – including when you are working under a more senior partner or when you are the decision maker
Anything else you can think of that you've had to deal with not covered above

The percipient witness vs. a PMK
Ethical considerations
Expert Witness Depositions
Effective opposition research options on expert witnesses
Strategies to qualify and/or attack expert witnesses
Attacking the expert with his/her own words from prior deposition, treatises, expert reports, etc.
Using Motions in Limine to exclude expert or testimony
Deposition Objections
How do I do it?
Why do I do it? / Depo objection strategies
What to avoid
Biggest risks in objecting and not objecting
What works
What matters
Additional tips from the trenches
Handling the Difficult Witness and/or Opposing Counsel
Concrete tips and advice such as:

The angry opposing counsel – what do you do?
When opposing counsel yells –  how to handle
Opposing counsel that objects to everything, how do you handle?
The witness keeps obfuscating or saying "I don't remember" to everything, now what?
You know the witness is lying – is there anything you can do?
How to keep the depo from getting out of control
How to avoid needing to call the judge
The times when it is worth bothering the judge in the middle of your depo
Mock Depo/Demonstration and Discussion about Demonstration
Testimonials
"The panel covered every angle of approaching and completing a deposition. Great CLE. This was very helpful." – Marrena Van Horn, Esq.
"I'm currently knee-deep in depositions, and I wanted to make sure I'm doing it well. I came out with helpful tools and ideas." – Mary Karagiannis, Esq.
"Everyone was great – very knowledgeable about the subject matter and all speakers imparted great advice and insight." – N.  McLaughlin, Esq.
"I appreciated the practical advice regarding how to deal with problematic situations which arise during the taking of a deposition." – J. Scifo, Esq.
"Very satisfied. Everything was very informative. Thank you!" Jenna McMahon, Esq.
"Speakers used real life examples, which was incredibly helpful. Very engaging presentations!" – G. Nae, Esq.
"Everything was great. Each speaker was so informative and provided great examples and tactics. I learned a lot of useful information." – K. Sifuentez, Esq.
"Presentations were very informative and engaging. This was a tremendous program and covered the main issues concerning depositions. Excellent presenters. Great discussion of strategies to employ for different experts. Samera Ludwig offered valuable tips on when and why to make depositions and the strategy behind whether to object or not. Porter and Greenwalt gave an outstanding presentation with interesting and relevant videos – both entertaining and very helpful."
"This was very informative. Better than reading books about the topic." – J. Lin, Esq.
"I thought all topics covered were informative and to the point." – M. MCallister, Esq.
"Satisfied. Michael Leonard was very engaging, especially with the role-playing. Andrew Porter and Paul Greenwalt made good use of videos." – Ken Walden, Esq.
"Lots of good material and examples." – M. Faller, Esq.
"I learned a lot about expert witnesses, which would be useful in one of my current cases." –  J. Kumar, Esq.
"Porter and Greenwalt are very good speakers." – Caitlin McNulty, Esq.
"Thought all speakers were very interesting and informative." – J. Young, Esq.
"I liked the anecdotes for examples." – J. Davenport, Esq.
"I thoroughly enjoyed the seminar. I feel that I now have the knowledge necessary to better choose witnesses to depose and how to properly and completely prepare for taking and defending such depositions."
"Excellent written materials. Just reading through these materials was worth my time and money to take the course."
"Good coverage." – S. William, Esq.
"Loved the anecdotes! The sample production requests and outline for experts will be very helpful."
"The mock deposition was a good way to connect the things discussed throughout the day."
"Great overview with informed presenters."
"Presenters were all excellent and really knew their stuff."
"Very thorough and very informative."
"Speakers were all excellent and presenting practical tips."
"Very well done by all speakers involved. Deposition-taking seems much less daunting."
"Good to have specific state/federal examples."
"They covered everything. This was very thorough."
"All of the speakers and content was great."
"All presenters were well-qualified."
"Practical and useful in my personal practice."
"The presentations and materials were helpful."
"Great content and covered relevant topics."
"Packet information is very helpful/useful."
"Easy to follow presentation."
"Great delivery. Very informative."
"Great speaker – good material for younger lawyers."
Faculty
Danielle J. Gould, Esq.
Partner
Burke, Warren, MacKay & Serritella, P.C.

Ms. Gould represents companies and individuals in litigation matters involving commercial and business disputes, consumer fraud, false and deceptive advertising, unfair business practices, appraisal fraud, mortgage lending and loan servicing practices, employment disputes, and claims of negligent hiring and retention of employees. This includes having defended clients in more than fifty class action matters nationwide involving a variety of claims based on state common law, consumer fraud statutes, the Telephone Consumer Protection Act, the Fair Labor Standards Act, the U.S. Bankruptcy Code, the Truth in Lending Act, the Real Estate Settlement Procedures Act, the Fair Credit Reporting Act, the Fair Debt Collection Practices Act, and Chicago's Residential Landlord Tenant Ordinance.
---
Paul E. Greenwalt III, Esq.
Partner
Schiff Hardin LLP

Paul E. Greenwalt concentrates his practice in commercial and civil litigation involving a wide range of matters, with an emphasis on securities litigation, regulatory matters and disputes involving manufacturers and distributors. He practices in courts throughout the country, at both the trial and appellate levels, and also has substantial experience in both arbitration and mediation. Paul specializes in representing clients in unique "one-off" matters and helping them find creative and cost-effective solutions to litigation issues.
---
Michael I. Leonard, Esq.
Partner
Leonard Meyer LLP

Mike is a nationally recognized trial lawyer who has successfully tried to verdict a wide variety of cases in Federal and State courts across the country. He is a "go-to" trial lawyer who has represented individuals in single plaintiff actions; individuals and companies in class and collective actions; some of the nation's and region's largest corporations; and individuals in Federal and State criminal trials.
Mike has been recognized as a top trial lawyer and commercial and criminal litigator by the following: The National Trial Lawyers; America's Best Attorneys; Super Lawyers; Leading Lawyers Network; American Institute of Criminal Law Attorneys; and Crain's Chicago Business.
Mike's extraordinarily diverse practice has seen him successfully take to verdict cases ranging from securities fraud, employment discrimination, sexual harassment, breach of contract, ERISA, personal injury, and Federal and State criminal matters, among others.
Mike has also arbitrated a wide variety of cases, including international arbitration. Many of his cases have been the subject of national and local media attention, stirring recognition in publications ranging from the Wall Street Journal to the Chicago Tribune, Chicago Sun Times, Los Angeles Times, CBS News, Law 360, and Chicago Daily Law Bulletin.
Mike has a keen interest in the craft and science of trial practice, and he is a frequent lecturer on trial and litigation related subjects. He is an instructor in Northwestern School of Law's prestigious trial practice program, where he has also coached some of its Mock Trial teams.
---
Samera Syeda Ludwig, Esq.
Partner
Lowis & Gellen LLP

Samera Syeda Ludwig is a litigator who focuses her practice on employment discrimination, immigration and commercial disputes. Specifically, Ms. Ludwig represents employers in both federal and state courts defending claims of discrimination and harassment. She also counsels employers on effectively handling discrimination complaints and discipline of employees. Additionally, Ms. Ludwig provides employers with guidance related to the I-9 employment eligibility and verification process including conducting internal I-9 audits and representing employers who are audited by the government. Because Ms. Ludwig represents many multinational corporations and U.S. employers who rely on foreign workers, she also advises both employers and individuals on employment related immigration issues including obtaining work visas.
---
Andrew Porter, Esq.
Partner
Salvatore Prescott Porter & Porter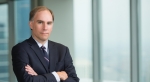 Andrew C. Porter is a Chambers-recognized trial lawyer and former federal prosecutor who focuses his practice on white collar criminal defense, internal investigations, and complex commercial litigation matters involving high-stakes disputes about trade secrets, fraud, breach of contract, and director and officer liability. Andrew's clients range from indigent criminal defendants to senior executives, public institutions, and businesses. Andrew has tried almost 35 federal and state jury trials, and he brings an aggressive, high-energy approach to his preparation—from the beginning of the investigation to the closing argument.
---
Mariangela Seale, Esq.
Partner
Riley Safer Holmes & Cancila LLP

Mariangela Seale is a problem-solver who cares deeply about her clients. For Mariangela (better known as Merili), that means working tirelessly to make sure their legal needs are accomplished in an efficient and effective manner.
Though she has successfully represented clients in a wide range of complex and challenging lawsuits in jurisdictions across the country, Merili starts by looking for ways to circumvent protracted litigation, either through compelling and persuasive legal arguments or the negotiation of beneficial settlement agreements. In addition, she regularly counsels businesses on their general legal matters.
Merili has defended corporations encompassing all aspects of the litigation and alternate dispute resolution process in cases involving consumer fraud, deceptive trade practices, breach of contract, trademark infringement, trade secret misappropriation, and product liability. She prides herself on developing creative legal strategies that are designed to achieve her clients' goals.
---
Kelly M. Warner, Esq.
Partner
Riley Safer Holmes & Cancila LLP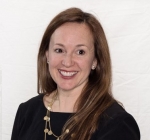 Kelly Warner not only understands how to get the job done, she knows how to do it strategically, efficiently and with a smile. Her razor-sharp logistical instincts are perfectly balanced by her engaging, approachable manner and stellar communications skills.
In dozens of complex internal investigations, Kelly has guided clients to identify and root out wrongdoing at all levels of organizations. In regulatory inquiries, Kelly's collaborative and creative approach creates opportunities for her clients to efficiently address the government's interest. In commercial litigation, she has led teams of attorneys prosecuting and defending actions in state and federal courts nationwide.
Kelly's ability to communicate and bring people together includes a cutting-edge knowledge of technology and the law. She is the exception to the rule that most people who are skilled at understanding technical complexity are not very good at communicating about it. This combination helps her to help her clients manage risk, avoid discovery pitfalls and detours, and uncover the facts. Kelly works closely with her clients to ensure they are fully leveraging technology as an offensive and defensive tool. Even in matters where she has not been retained as trial counsel, clients come to Kelly for assistance developing litigation strategies that conserve resources and meet clients' needs.
Kelly has investigated and litigated cases involving allegations of breach of contract, fraud, defamation, trade-secret misappropriation, sexual harassment, unfair competition, negligence, and violations of federal criminal law, including the Foreign Corrupt Practices Act (FCPA). She also has partnered with clients to develop internal compliance policies, including codes of conduct, anti-bribery and litigation readiness policies, and to train employees on these procedures.
---
Ethan White, Esq.
Partner
Emery Law

Ethan White is a cum laude graduate of Northwestern University School of Law with more than a decade of pure litigation experience. Ethan's practice focuses on counseling clients and litigating commercial and employment-related matters, with near daily courtroom experience in both state and federal courts. In addition, he frequently appears before the Equal Employment Opportunity Commission, the Illinois Department of Human Rights, the Illinois Department of Labor, and various mediation forums. Ethan has tried cases in DuPage County, Cook County, and the Northern District of Illinois and has litigated matters in nearly every other county in the Chicagoland area.
In addition to business and employment-related cases, Ethan has filed or defended lawsuits in a wide variety of other subject matters, including breach of contract, legal malpractice, defamation, commercial disputes, antitrust, product liability, and international arbitration, among others.
Ethan began his law career at one of the largest law firms in the world, helping clients navigate dealings with both federal and state governmental authorities during civil and criminal investigations, particularly the U.S. Securities and Exchange Commission and the U.S. Department of Justice. From there, he was a partner in another trial-focused firm where he litigated hundreds of cases in a variety of areas of law, with a strong focus on employment-related matters.
Prior to attending law school, Ethan graduated from the University of Michigan's Ross School of Business and worked for nearly five years as a business and IT consultant. Ethan is an Adjunct Professor at Northwestern School of Law, teaching in its prestigious trial practice program, where he has also coached its mock trial teams.
---
Fees
Audio Recording & Seminar Materials Package – CD or Download format: $425
For CDs please add $8.50 shipping and, in CA, sales tax.
* Important note regarding claiming CLE for recorded programs: The MCLE Board of IL charges us to submit your CLE, which we include in the price of your audio purchase. However, they charge an additional $15 late fee if your CLE is not submitted to them by the end of the month in which you listened to the program. Any late fees charged by the MCLE Board of IL will be passed on to an attorney claiming CLE for a recorded program and not providing us that information within the MCLE Board's deadline.
Please be sure to email us with your verification codes you hear while listening to the program, or your affidavit swearing you have listened to it, immediately after you listen to it. If you wait to send us that information past the MCLE Board's deadline, or without giving us enough time to meet that deadline (we require one week), we will have to pass on their $15 late fee charge.
CLE Credit
IL General*:  This program is approved for 7.5 units of general CLE in Illinois until March 14, 2021.
IL Professional Responsibility: This program is approved for 3.0 units of Professional Responsibility CLE in Illinois.
CA General:  This program is approved for 7.5 units of general CLE in California.
This program is approved for CLE in the states listed above.  Upon request, Pincus Pro Ed will provide any information an attorney needs to support their application for CLE approval in other states other than what is listed above.
* Important note regarding claiming CLE for recorded programs: The MCLE Board of IL charges us to submit your CLE, which we include in the price of your audio purchase. However, they charge an additional $15 late fee if your CLE is not submitted to them by the end of the month in which you listened to the program. Any late fees charged by the MCLE Board of IL will be passed on to an attorney claiming CLE for a recorded program and not providing us that information within the MCLE Board's deadline.
Please be sure to email us with your verification codes you hear while listening to the program, or your affidavit swearing you have listened to it, immediately after you listen to it. If you wait to send us that information past the MCLE Board's deadline, or without giving us enough time to meet that deadline (we require one week), we will have to pass on their $15 late fee charge.
Terms and Policies
Recording policy: No audio or video recording of any program is permitted.
Seminar Cancellations: Should you be unable to attend for any reason, please inform us in writing no later than 14 days prior to the event and a credit voucher will be issued. If you prefer, a refund, less a $50 non-refundable deposit, will be issued. No refunds or credits will be given for cancellations received within 14 days of an event. However, if you notify us within 14 days of an event, and wish to convert your in-person attendance registration to an Audio CD package (with handout), we can do so. A small additional shipping charge, and sales tax in CA, will be incurred. No shipping charge is incurred for downloads. We will also issue a voucher for the amount paid if you notify us within 14 days and prefer not to have the audio recording.
Substitutions may be made at any time.
Webinars, Tele-seminars and Webcast Cancellations: Once log-in codes and passwords are issued for a webinar, tele-seminars or webcasts, a refund is not possible. If for any reason you cannot attend the event after you have received the codes, we will automatically convert your registration to an instant streaming/instant download or CD format and provide you with the information you need to access the recording after the program concludes and the recording is available.  Conversions to CD require a $8.50 shipping fee, and in CA, 9% sales tax.
Downloads/CDs/DVDs – Refund policy:
Downloads are non-returnable/non-refundable once purchased and received. Tapes, CDs and DVDs are returnable for a full refund or replacement if defective, within 90 days of purchase.
Reminder: The room temperature at hotels and other seminar locations are notoriously hard to control. Please bring a sweater or jacket in case it gets cold and/or layer as if you are going to the movies so you are comfortable.