Mastering the Deposition (CA)
Depositions are not a "one size fits all" process. Good depositions are like art. They take thought, skill and patience—and creativity—from start to finish. Our expert litigators will guide you through the nuanced art of the depo, from understanding the differences between trial and discovery depos to dealing with hostile witnesses and difficult opposing counsel.
And that's not all. You'll also find out when to call the judge and when it can be avoided. Do not go into your next deposition unprepared. Let us teach you the methods that have helped our experts succeed.
This litigation CLE program will provide you with strategies to take and defend better depositions both before and during trial.
Agenda
The following agenda is tentative.  Please check back soon for an updated agenda.
Overview and Strategy
Handling Documents & Exhibits – Making the Record; Get the Authentication You Need
Witness Preparation
Expert Witness Depositions
Deposition Objections
Handling the Difficult Witness and/or Opposing Counsel
Demonstration and Discussion about Demonstration
Final q/a
Dates and Times and Locations
 Los Angeles:
February 23, 2018
9:00 a.m. – 5:00 p.m. (lunch on your own)
Check in between 8:30 – 9:00 a.m.
Location:
The DoubleTree Downtown Los Angeles
120 South Los Angeles Street
Los Angeles, CA 90012
Parking:  Discounted $15 valet and $10 self park at hotel. Enter through valet/main entrance on Los Angeles Street.
San Francisco:
March 2, 2018
9:00 a.m. – 5:00 p.m. (lunch on your own)
Check in between 8:30 – 9:00 a.m.
Location:
The Hotel Nikko
222 Mason Street
San Francisco, California, 94104
Testimonials
"…Last Thursday I took and defended my first deposition… Although I have not yet seen the transcript, I believe the deposition was a great success… The reporter was shocked to hear it was my first deposition. I write this not to toot my own horn, so to speak, but rather to tell you how valuable it was to hear your presentation and insights during the all-day deposition training last fall…Long story short, thank you for helping make my first deposition smooth and successful."
"Very informative, especially for a new attorney with minimal depo experience." Nick Colla, Esq.
"Very clear, succinct." Beth Hodess, Esq.
"Fully satisfied." Jay Wither, Esq.
"The LiveNote and mock depo demonstration was very helpful/practical." Wendy Wang, Esq.
"Overall, outstanding panel for depositions – all speakers have great war stories and depo strategies for new attorneys and seasoned attorneys alike." Darlene Hernandez, Esq.
"Great and useful topic."
"Excellent and thoughtful."
"It was very helpful."
"Great! Best CLE ever!"
"Good summary of existing law as to objections – very useful for practice."
"Great practical tips supported by real world examples bolstered by video and transcript excerpts!"
"Awesome."
"…a good framework for taking and defending depositions."
"Provided practical tips to utilize in deposition and concrete examples."
"Good balance between plaintiff and defense comments, liked the examples."
"Everyone was excellent, knowledgeable, approachable, great. Best speakers I have had."
Faculty
Los Angeles:
Clint W. Johnson, Esq.
Partner
Berkes Crane Robinson & Seal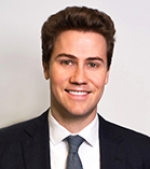 Clint Wesley Johnson is a partner with Berkes Crane Robinson & Seal LLP. Mr. Johnson brings trial and clerkship experience to his practice in toxic torts, business litigation, insurance defense, insurance coverage, products liability defense and complex litigation. Mr. Johnson received his B.A. from Washington University in St. Louis in philosophy and finance in 2004 and received his Juris Doctorate from Washington University School of Law in 2007. While attending law school in St. Louis, Mr. Johnson was a Senior Editor for the Washington University Law Review and was a member of Moot Court. Additionally, Mr. Johnson clerked as a Judicial Extern for the Honorable E. Richard Webber, United States District Court, Eastern District of Missouri. Mr. Johnson is presently a member of the American Bar Association, the Beverly Hills Bar Association, and the Los Angeles Bar Association.
Representative Trials to Verdict:
Tommy D. Tate et al v. Amcord Inc. et al. (2015). Robert Berkes and Clint Johnson tried this case to verdict on behalf of CalPortland Company. The lone defendant remaining at verdict, CalPortland was unanimously found not liable in this living mesothelioma case filed by the Levin Simes firm.
Rick Rush, et al. v. Amcord, Inc., et al. (2013). Viiu Spangler Khare and Clint Johnson tried this case to verdict on behalf of CalPortland Company. One of three defendants at trial, CalPortland was found not liable in this wrongful death lung cancer case filed by the Keller Fishback & Jackson firm.
---
Ryan M. McNamara, Esq.
Shareholder
Call & Jensen

Mr. McNamara is a shareholder who practices in the areas of general business litigation, ADA litigation, employment litigation, product liability, and class actions.
Prior to joining Call & Jensen in January of 2007, Mr. McNamara enjoyed four years as an associate at the renowned plaintiffs' litigation firm Girardi & Keese. While at Girardi & Keese, Mr. McNamara gained valuable experience in the areas of mass torts, premises liability, and product liability. In 2002, Mr. McNamara was awarded a Doctor of Jurisprudence degree from Pepperdine University School of Law. As a graduate student at Pepperdine Law, Mr. McNamara excelled in the art and science of trial advocacy. As a leading member of Pepperdine's Honors Trial Advocacy Team, Mr. McNamara received the International Academy of Trial Lawyers' Student Advocacy Award and was admitted to the Order of the Barristers. In 2001, he was certified in Alternative Dispute Resolution by the top-ranked Straus Institute for Dispute Resolution. Mr. McNamara earned his Bachelor of Business Administration from The University of Texas at Austin in 1996.
For seven years, Mr. McNamara has been featured by Los Angeles Magazine as a "Rising Star" – a distinction reserved for just two and one-half percent of the attorneys in Los Angeles and Orange County. Rising Stars are lawyers who are under 40, or who have been practicing ten years or less, selected for excellence in the practice of law.
---
Nili Moghaddam, Esq.
Skadden, Arps, Slate, Meagher & Flom LLP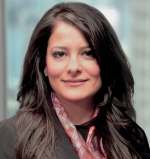 Ms. Moghaddam joined Skadden after serving as an Assistant U.S. Attorney in Los Angeles. Prior to joining the firm, she served as an assistant U.S. attorney with the U.S. Attorney's office in Los Angeles from 2008 to 2014. During her tenure with the Department of Justice, Ms. Moghaddam handled numerous cases related to racketeering and financial crimes, including money laundering, bank fraud, mail fraud, wire fraud, structuring and identity theft. Highlights of her experience at the U.S. Attorney's office include:
* prosecuting 17 defendants charged with structuring nearly million in proceeds related to a pharmaceutical diversion scheme;
* prosecuting 43 defendants charged with RICO conspiracy, narcotics conspiracy, money laundering and violent crimes in aid of racketeering;
* obtaining and successfully defending on appeal a conviction for RICO, narcotics conspiracy and violent crimes in aid of racketeering, which resulted in a published decision by the U.S. Court of Appeals for the Ninth Circuit; and
* prosecuting nine defendants for provision of material support to a foreign terrorist organization.
In 2013, Ms. Moghaddam received the "California Lawyer of the Year" award from California Lawyer magazine, which annually recognizes attorneys whose work has had a significant impact on the law, an industry or the legal profession. In 2016, she was named one of the "Most Influential Minority Lawyers" by the Los Angeles Business Journal.
In addition, in recognition of her achievements as a federal prosecutor, Ms. Moghaddam was nominated for the Attorney General's Award for Distinguished Service, the Executive Office for United States Attorneys Director's Award and the Federal Bureau of Investigation Director's Award for Excellence.
Prior to joining the U.S. Attorney's office, Ms. Moghaddam worked as a litigation associate at a prominent New York law firm from 2003 to 2008, where her practice focused on internal investigations, regulatory enforcement matters and complex commercial litigation. From 2002 to 2003, she clerked for the Honorable John S. Martin, Jr. in the U.S. District Court for the Southern District of New York.
Ms. Moghaddam is fluent in Farsi and proficient in French.
---
Michelle M. West, Esq.
Robinson Calcagnie Robinson Shapiro Davis, Inc.

Prior to joining the firm in 2008, Ms. West's practice focused on business litigation, product liability including automotive and aviation matters, government claims, and medical malpractice. Ms. West has also prepared appellate briefs for the California Court of Appeal including the California Supreme Court. Ms. West currently works on product liability matters and mass tort litigation for the firm.
Michelle Marie West graduated cum laude from Pepperdine University School of Law where she graduated in the top 10% of the class. While at Pepperdine, Ms. West was an editor of the Pepperdine Dispute Resolution Law Journal, a member of the Moot Court Board and a research assistant to Professor Kristine S. Knaplund assisting in research and editing for Ms. Knaplund's article Postmortem Conception and a Father's Last Will, 46 Ariz. L. Rev. 91 (2001). Ms. West received several awards for achievement during law school including the Witkin/West Group award for Academic Excellence for the highest grade in several courses and the CALI Excellence for the Future Award. Ms. West was also on the Dean's Honor List. She received her undergraduate degree from the California State University at Long Beach.
Ms. West is admitted to the California Bar and the United States District Court, Central District. Ms. West is a member of the Consumer Attorneys of California, Consumer Attorneys of Los Angeles, Orange County Bar Association, Orange County Trial Lawyers Association, Los Angeles County Bar Association, South Bay Bar Association, and Women's Lawyers Association of Los Angeles.
In her free time, Ms. West enjoys marathons and triathlons and has completed more than 30 marathons as well as a 50 mile ultramarathon. Ms. West has finished in the top 100 women in the Los Angeles Marathon several times, has run the Boston Marathon twice, and raised money for St. Jude's Children's Hospital for the Marine Corps Marathon. Ms. West has also completed numerous ultra distance cycling events and participated in the Livestrong Challenge in Orange County raising money for cancer research.
---
Scot D. Wilson, Esq.
Partner
Robinson Calcagnie Robinson Shapiro Davis, Inc.

Scot Wilson is a partner at Robinson Calcagnie' Inc.' where he handles a broad range of serious personal injury' products liability' mass tort and class action litigation.
After receiving his undergraduate degree from the University of California' San Diego' Mr. Wilson graduated cum laude from Pepperdine University School of Law. While at Pepperdine' he served as Note & Comment Editor for the Pepperdine Law Review. In addition' he received the first-place award in the Dalsimer Moot Court Competition and was a finalist in the Armand Arabian Trial Advocacy Tournament. Mr. Wilson was also a two-time winner of the Best-Brief Award in the Dalsimer Moot Court Competition.
Prior to joining the firm' Mr. Wilson served as a judicial extern to Judge William J. Rea in the United States District Court for the Central District of California' gained trial experience as a pro bono Deputy District Attorney with the Orange County District Attorney's Office Trial Attorney Partnership Program' and worked on a variety of litigation matters with two Orange County firms: a large international firm, and subsequently, a prominent regional firm specializing in complex business litigation and class actions.
Mr. Wilson is admitted to practice in California and numerous federal courts throughout the nation' including the United States District Courts for the Central District of California' Southern District of California' Northern District of California' Northern District of Illinois' Eastern District of Pennsylvania' and United States Court of Appeals for the Ninth Circuit. He also is a member of the Orange County Bar Association and Association of Business Trial Lawyers. For the past four consecutive years' he has been recognized as a "Rising Star" by Los Angeles magazine as one of the top litigation attorneys in Southern California.
---
San Francisco:
Damian D. Capozzola, Esq.
Founder
The Law Offices of Damian D. Capozzola

Damian D. Capozzola is a sole practitioner in his nineteenth year of litigation practice. Damian has handled significant litigation matters across a broad spectrum of industries and has represented some of the world's largest defense contractors, food manufacturers and wholesalers, and telecommunications companies.
Damian has successfully first-chaired nine jury trials, three bench trials, and two arbitrations, and has contributed to successful trial results and settlements in a number of other matters while practicing at three leading national law firms and then since 2013 as founder of his own firm. He has extensive experience in taking and defending depositions, and he has written and lectured on litigation strategies — including the effective use of technology in the courtroom — and working with experts. Since 2006 he has been the co-author of the Thomson Reuters/West Trial Practice Series treatise Expert Witnesses in Civil Trials: Effective Preparation and Presentation.
Damian also has experience with a range of employment, personal injury, and environmental issues, from mass tort litigation to multi-party groundwater contamination mediations to advising clients on discrete issues. Finally, through the years, he has devoted a significant amount of pro bono time prosecuting misdemeanor crimes for two local municipalities. Most recently, Damian secured guilty verdicts on both counts in a two-day bench trial in which the defendant was represented by an attorney with an established track record of filing civil rights lawsuits alleging officer misconduct.
In 2011 Damian was appointed by Governor Schwarzenegger (and was subsequently reappointed by Governor Brown) to the California Law Revision Commission, which he chaired in 2014. He is also a Past-President of the Los Angeles Italian-American Lawyers.
---
Drew Davis, Esq.
Partner
Folger Levin LLP

Drew Davis is a partner in our Litigation Practice Group and the firm's managing partner. His practice involves representation of a diverse range of clients, including financial institutions, Internet companies, real estate developers, retailers, law firms, technology consulting companies, and non-profit organizations. His particular areas of expertise include unfair competition, contract disputes, disputes among partners and joint venturers, trade secret misappropriation, trust disputes, and wrongful termination litigation. Drew has significant experience representing both plaintiffs and defendants in trials and arbitration hearings.
REPRESENTATIVE MATTERS
Obtained summary judgment on behalf of a lender sued in fraud by law firm partners/borrowers who claimed that the lender had a duty to advise the partners of the financial condition of their law firm. In granting summary judgment in favor of our client, the Court held that the lender owed no legal duty of disclosure to the law firm partners.
Following collapse of housing market, represented a national homebuilder in litigation against an investment partner and its alter ego, who refused to contribute required capital for three condominium development projects. On the eve of trial, the investment partner and its alter ego agreed to pay more than million in settlement.
Successfully defended principal of failed single purpose real estate development entity against claims that principal was the alter ego of the SPE. The court rejected claim that the principal should be liable on a multi-million dollar judgment entered against the SPE.
Successfully defended hospitality company against putative class action under which employees claimed violations of California wage and hour laws. After a dismissal of the class claims was obtained, the individual claims were settled for nominal amounts.
In a dispute arising from the break-up of a law firm, successfully defended lawyers against claims brought by their former firm for breach of fiduciary duty, unfair competition, trade secret misappropriation, and breach of contract. Following a six-week trial, the court rejected the former firm's claim to more than million in client fees.
Following a one-week arbitration hearing, obtained complete defense award on behalf of consulting company and its employee sued for breach of contract and fraud by its customer in connection with the installation of SAP software. The arbitrator rejected the customer's assertion that it had been fraudulently induced to enter into the contract, awarded our client damages for services performed on the installation, and awarded our client attorneys' fees and costs as the prevailing party.
At the pleadings stage, successfully obtained dismissal, with prejudice, of claims brought against an interior designer. The interior designer was sued by a construction contractor, based on allegations that the interior designer negligently caused .5 million in damages associated with construction delays. The court sustained our client's demurrer to all causes of action.
Following a two-week trial, obtained judgment in favor of Internet search engine on claims for unfair competition. The claimants asserted that the Internet company's sponsored search engine results aided and abetted illegal online gambling. After a two-week trial, the Court found no evidence of illegality or unfair competition and held that the claimant's causes of action were barred by the Communications Decency Act.
Represented two public universities in bringing undue influence claims against a party who had induced the decedent to reduce bequests to the universities shortly before the decedent's death. The case settled on highly favorable terms prior to trial.
Obtained summary judgment on behalf of trustees in a dispute involving the proper interpretation of a trust instrument and entitlement to tens of millions of dollars in income distributions.
Obtained summary judgment on behalf of an estate and family members in a dispute concerning ownership of a million Picasso painting.
After a bench trial in New York, obtained a judgment for over million in cash and credits on behalf of a renowned jewelry designer in breach of contract and fraud litigation arising out of a ten-year business relationship with a diamond wholesaler.
Defended Internet company against libel claims arising out of former employee's alleged misappropriation of trade secrets; following favorable ruling by Court on the pleadings the case settled on highly advantageous terms.
Brought bad faith claim against insurance company, which prompted insurer to accept litigation coverage, and cover all litigation expenses and potential liability.
Drew currently serves as the Chair of the Board of Directors of the Family Violence Appellate Project, the only nonprofit organization in California dedicated to appealing cases on behalf of domestic violence survivors. Drew also serves on the Board of Directors of the Boalt Hall Alumni Association.
---
Viiu Spangler Khare, Esq.
Partner
Berkes Crane Robinson & Seal LLP

Viiu Spangler Khare is a partner with Berkes Crane Robinson & Seal LLP. She has practiced in California since 1997 and is an experienced trial attorney with a broad civil practice including breach of contract actions, insurance defense, insurance coverage and toxic torts, with an emphasis on products liability, premises liability and personal injury defense. In addition to managing and trying cases for a variety of corporate clients, Ms. Khare also represents plaintiffs in personal injury and medical malpractice actions. Ms. Khare is a member of the Women Lawyers Association of Los Angeles and regularly volunteers for People For the American Way's Election Protection Program, providing voters with one-to-one assistance at a variety of precincts in the United States on Election Day. Ms. Khare has been recognized by Pasadena Magazine as a 2010 Top Civil Litigation Lawyer and has spoken on a variety of topics at Continuing Legal Education seminars and conferences.
Ms. Khare earned her B.A. at the University of Washington in Seattle, Washington and attended graduate school at the North Carolina School of the Arts. After working as a professional actress for 10 years, Ms. Khare entered law school and received her J.D. from Whittier Law School in Los Angeles, California, graduating cum laude in 1997. While attending Whittier Law School, Ms. Khare was Solicitations Editor for the Whittier Law Review and was active in the Student Bar Association and the Whittier Public Interest Law Foundation.
Ms. Khare authored Happily Settled Ever After: In re the Marriage of Heikes for the Whittier Law Review and her published opinions include Belmonte v. Employer's Insurance Co., (2000) 83 Cal.App.4th 430, 99 Cal.Rptr.2d 661.
---
Jason Kort, Esq.
Dolan Law Firm PC

Jason Kort represents individuals who have suffered catastrophic losses in personal injury cases and families of loved ones who died in wrongful death lawsuits.
Jason's clients benefit from his superior legal skills and extensive knowledge of California injury law. Jason also possesses a passion for justice and fierce determination to hold wrongdoers accountable. "Long before becoming a lawyer, I was always taught to do the right thing, strive for success, and refuse to go down without a fight," Jason states. "These lessons continue to motivate me every day in the pursuit of justice for people who have been wronged."
Jason excels in all areas of civil litigation, from pre-trial case investigation, pre-litigation settlement offers and case strategy, complaint drafting, fact discovery, expert witness examination, motion practice, and trial preparation to mediation and settlement or, if necessary, trial.
Jason never forgets that our clients come to us having suffered, in many cases, devastating and life-altering injuries. "From the moment I first meet my clients, my goal is to provide them with exceptional and compassionate legal representation," states Jason. "I take great pride in closely listening to my clients' stories, addressing their questions and concerns, and obtaining for them full and just compensation for the injuries they have sustained."
A graduate of Loyola Law School in Los Angeles, California, Jason served as a senior research editor for the school's International & Comparative Law Journal. While in law school, Jason was a judicial extern for the Honorable George H. Wu of the United States Central District Court of California in Los Angeles. He also volunteered with the Legal Aid Foundation of Los Angeles and the Harriet Buhai Center for Family Law.
Jason is an active member of the Bay Area Lawyers of Individual Freedom (BALIF), the nation's oldest and largest association of lesbian, gay, bisexual and transgender (LGBT) persons in the field of law.
Jason loves camping, musical theatre, exploring the world, and spending quality time with his friends and family.
---
Michelle Lee, Esq.
Senior Litigation Counsel
Rudy, Exelrod, Zieff & Lowe LLP

Ms. Lee represents employees in individual and class action litigation in a range of employment matters. She is experienced in wage and hour, wrongful termination, discrimination, retaliation, harassment, breach of contract, and trade secrets matters.
Before joining Rudy, Exelrod, Zieff & Lowe, Ms. Lee was an associate at a prominent national litigation firm, where she handled a wide variety of complex cases ranging from intellectual property disputes to securities lawsuits. Ms. Lee also served as a law clerk for the Honorable William Alsup of the Northern District of California.
Ms. Lee is a graduate, cum laude, of the University of Michigan Law School where she was an editor for the Michigan Journal of Law Reform. Ms. Lee interned at the Office of Legal Advisor of the U.S. Department of State in Geneva, Switzerland and worked as a law clerk for the Southern Center for Human Rights in Atlanta, Georgia. Ms. Lee received her undergraduate degree in biology from Yale University.
---
Kristine Meredith, Esq.
Danko Law Firm

Kristine Meredith obtained her B.S. with honors from the University of California at Davis and was awarded a scholarship to attend Brigham Young University's J. Reuben Clark Law School. While in law school, she was awarded the Distinguished Student Service Award and spent a semester at Howard University Law School in Washington, D.C., as a member of the faculty/student diversity exchange.
Before devoting her practice to representing plaintiffs, Kristine represented medical device manufacturers, doctors, and hospitals, serving as part of the national defense counsel teams for medical device manufacturers in multi-district federal litigation cases. She, therefore, has a thorough knowledge of personal injury cases from both sides.
For 2016, Kristine has been named one of the "Top100" Super Lawyers in northern California as well as on the "Top 100" women lawyers by Thomson Reuters and San Francisco Magazine. She is currently an officer of the American Association for Justice and the Santa Clara County Bar Association. She is also a member of the San Francisco Trial Lawyers Association and serves on the Board of Governors for the Consumer Attorneys of California. She is a former chair of the Minority Issues Committee of the San Francisco Bar Association Barrister Club.
---
Robert M. Wilson, Esq.
Partner
Law Offices of Robert M. Wilson

Robert Wilson recently opened his own practice at the Law Offices of Robert M. Wilson. His practice focuses on white collar criminal defense, professional negligence and complex business litigation in both state and federal court. Mr. Wilson graduated from the University of Colorado in 1979, and received his J.D. from the University of the Pacific, McGeorge School of Law in 1983. Mr. Wilson has trial experience in both state and federal court, including complex white collar criminal matters. He has appellate experience in the Fifth, Ninth, and Tenth Circuits and the Supreme Court of the United States. The Chief Judge for the Eastern District of California recently appointed Mr. Wilson to serve as a Lawyer Representative to the Ninth Circuit.
From 1986 through 1993, Mr. Wilson practiced with Segal & Kirby, initially as an associate and later as a partner. In 1993, Mr. Wilson formed his own firm and continued to represent individuals and business clientstargeted in criminal investigations, and collateral civil, regulatory and administrative actions. Mr. Wilson has a longstanding interest in technology and the internet, and was an Advisory Board member to FindLaw.com, a legal internet research portal which was eventually acquired by Thomson/West.
Prior to starting his own practice Bob was a member of Kimball & Wilson LLP as a partner and served as the Executive Director of Sacramento Child Advocates, Inc., a non-profit law firm which served the 3000-plus children in foster care in Sacramento County.
---
Fees
Register by December 16th and save $25 on each registration with the Early Bird rate!
Registration fees are per person.
Individual: $425
Early Bird registration $399
Group: $399 per person for 2 or more from the same company pre-registering at the same time
Early Bird registration $380
Government employee/Non-Profit* Rate: $375
Early Bird registration $350
Law Students/paralegals*: $235 (current JD students only)
Early Bird registration $210
Program materials:
We've gone green.  Registration fees include an electronic copy of your handbook emailed one week in advance of the program.  Be sure to check your spam folder if you don't see it by then.
If you prefer, you may order a hard copy of the handout to be provided the day of the program for $25. To do so, please be sure to check the box when you register. If you want a hard copy, you must order it when you register; there will not be any available for purchase the day of the program.
** Legal Aid/Non-Profit attorneys are those attorneys employed by Legal Aid/Non-Profit firms. It does not include attorneys who have their own practice, or are employed by law firms, that volunteer their time for non-profit causes or take on pro-bono cases. Full and partial scholarships may be available to a limited number of non-profit/Legal Aid attorneys, based upon registration. Please call (877) 858-3848 to discuss or email your request to info@pincusproed.com
CLE Credits
CA General:  This program is approved for 6.5 units of general CLE in California.
NJ General: The LIVE session of this course is approved, under New Jersey's CLE Approved Jurisdiction policy, for 6.5 CLE units. Pincus Professional Education is a CA Accredited Provider, which is a NJ approved jurisdiction. See the New Jersey State CLE Board Regulations and Guidelines for further information.
NY General: The LIVE session of this course is approved, under New York's CLE Approved Jurisdiction policy, for 6.5 CLE units. Pincus Professional Education is a CA Accredited Provider, which is a NY approved jurisdiction. See Section 6 of the New York State CLE Board Regulations and Guidelines for further information.
This program is approved for CLE in the states listed above.  Upon request, Pincus Pro Ed will provide any information an attorney needs to support their application for CLE approval in other states other than what is listed above.
Terms & Refund Policies
Recording policy: No audio or video recording of any program is permitted.
Seminar Cancellations: Should you be unable to attend for any reason, please inform us in writing no later than 14 days prior to the event and a credit voucher will be issued. If you prefer, a refund, less a $50 non-refundable deposit, will be issued. No refunds or credits will be given for cancellations received within 14 days of an event. However, if you notify us within 14 days of an event, and wish to convert your in-person attendance registration to an Audio CD package (with handout), we can do so. A small additional shipping charge, and sales tax in CA, will be incurred. No shipping charge is incurred for downloads. We will also issue a voucher for the amount paid if you notify us within 14 days and prefer not to have the audio recording.
Substitutions may be made at any time.
Reminder: The room temperature at hotels and other seminar locations are notoriously hard to control. Please bring a sweater or jacket in case it gets cold and/or layer as if you are going to the movies so you are comfortable.
For policies related to audio products, please select "I want a download or CD" on the right.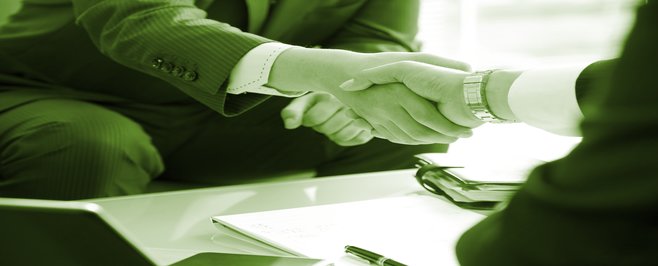 Depositions are not a "one size fits all" process. Good depositions are like art. They take thought, skill and patience—and creativity—from start to finish. Our expert litigators will guide you through the nuanced art of the depo…