The Art of Jury Selection: Getting it Right (IL)
Audio program! (check our CLE Programs page for live versions)
This course is no longer approved for CLE credit in Illinois. It is still a great program on the essentials of selecting a jury.
Jury selection is a difficult – and essential – process when your case goes to trial. There are so many ways an attorney can aid or hinder his or her case when selecting a jury, it is hard to catalogue them all. That's why some attorneys hire jury consultants. And jury consultants will tell you, you can always improve your jury selection skills.
During this program, experienced trial attorneys and a sitting judge will teach you how to get it right, how to improve your skills at selecting a jury and how to avoid classic mistakes. They will walk you through the mechanics and rules, provide advice and strategies, update you on governing case law, and help you navigate the latest issues related to jury selection.
Our faculty also held a mock jury selection session to give you an example of what works and what can hurt your case – all of the things you'll learn this day.
Click on our Agenda tab for more information about the program.
Do you want to improve your public speaking skills? Get Faith Pincus' newly published book Being Heard: Presentation Skills for Attorneys, from the ABA now (ABA members receive 10% off). It is also available on Amazon in Kindle and paperback versions.
What You Will Learn
Overview of Jury Selection 
Goal(s) of jury selection
Is it jury selection or jury de-selection?
The Law of Jury Selection (include ethics)
The rules pertaining to challenging jurors for cause
Batson/Wheeler motions in jury selection
The rules about monitoring jurors' social media

Allowable sources of information about jurors
The Mechanics – Critical Skills 
The basic mechanics of jury selection (12-packs, 18-packs, etc.)
Rating and tracking methods
Planting seeds and introducing themes and issues
The danger of demographics in jury selection
Challenges – Strike strategies
Juror Questionnaires:

Process and Procedure
Regulations
Strategies
How to use
How not to use

Civil v. Criminal differences
Finding out about Jurors: Voir Dire
How Lawyers can ask good questions
Do's and Don'ts of Voir Dire
Questions from the bench vs. questions from lawyers
How judicial voir dire can sometimes help
Efficient approaches to questioning the panel
Focus on identifying "bad" leaders
Voir Dire Time limits in state and federal court
Potential Impact of 21st Century Potential Juror Nuances on Selection
How Lawyers Should Deal with Juries During the Trial
Rules about contact with jurors
Tips on how to be polite without engaging
What to do if you observe improper juror behavior
Continuing relationship with Jurors without contact
A Few Comments about Jury Selection for Personal Injury v. Jury Selection for Commercial Disputes
Demonstration and Analysis of Jury Selection 
Reflections/observations/Q&A
Testimonials
"Appreciated insights from perspective of both judge and attorney."
"I've practiced and picked juries for 44 years – but it's always good to get more ideas."
"I'm brand new to jury trials, so the fundamentals and discussion were very helpful."
"Great! Very helpful mock jury demonstration to see how it all goes down!"
"I found it very helpful and worthwhile."
"This was very interesting and helpful."
The following testimonials are from our IL Jury Selection program held in 2014:
"Very good seminar!" – Scott T. Kamin, Esq.
"Very good course! Thank you!" – Aileen Flanagan, Esq.
"The lectures were very important and covered some really good subjects." – George Ford, Esq.
"The materials are great."
The following testimonials are from our Jury Selection seminars held in California and Florida, with the same agenda:
"Great seminar – particularly compared to something I listened to on CD from another MCLE provider." – Ardith Juan, Esq.
"I was very satisfied. I picked up a lot of very useful insights from a panel with obviously experienced and talented attorneys." – Luke Ryan, Esq.
"Very professional and informative presentation. Panelists worked so well together – very impressive." – Ardith Juan, Esq.
"Excellent program full of practical examples; loved the demonstrations at the end." – Kimberly Smith, Esq.
"Informative and practical." – Barbara Paige, Esq.
"Excellent program." – Paul Blatz, Esq.
"The live demonstration was incredibly helpful in illustrating the lessons discussed during this seminar." – Fitzgerald A. Javellana, Esq.
"As a defense attorney, I am regularly staring down the barrel of jury selection with little or no time to prepare. This program helped point out the major points I should focus on during jury selection." – Anthony Burchell, Esq.
"Gave great nuts and bolds on Jury Selection, not just topical but in-depth." – Michael Lynott, Esq.
"Very helpful." – Raul Aspuru, Esq.
"Very helpful and well organized. It was good to hear both sides of various issues."
"Very informative, a lot of great insight from trainers."
"Very good information; learned a lot."
"I liked it, very useful."
"Excellent presentation and information."
"The area/topic of jury selection is very unique and interesting."
"Very good seminar overall."
"This was very helpful."
"Very informative and engaging."
"Exceeded my expectations."
Additional testimonials:
"It's not merely about getting in the required CLE hours. The content of your Circuit Court Boot Camp that I took impressed me and sold me on your programs. It's very easy to get the hours. Getting something of substance that is beneficial is different. I'm proud to say that this is what separates you from the competition." – Jerry Szymanski, Esq.
"I have utilized all of the service providers that I noted in the survey and truly felt I received great service from each. My favorite continuing legal education seminar provider, Pincus Professional Education is particularly noteworthy though. I have attended about five Pincus seminars. Each was phenomenally packed with useful content and had presenters/speakers of the highest skill level. I would unhesitatingly recommend Pincus to other lawyers and am already planning my next couple of seminars with this CLE provider."  – Quote from The Recorder's 'Best of CA 2013' survey
Faculty
Hon. Thomas V. Lyons, II
Judge
Circuit Court of Cook County, Illinois

Thomas V. Lyons is a judge of the Cook County Circuit Court in Illinois. He was appointed by the Illinois Supreme Court in August 2008.
Prior to his judicial appointment in 2008, Lyons was a private practice attorney. He also worked for 15 years with the State's Attorney's Office in Cook County.
---
Hon. Rena Marie Van Tine
Associate Judge
Circuit Court of Cook County

On June 12, 2001, Judge Rena Marie Van Tine became the first female Indian American judge in the nation to serve on a state court, when she was appointed Associate Judge of the Circuit Court of Cook County. She is currently assigned to the Law Division, Law Jury Trial Assignment call at the Richard M. Daley Center, since February, 2017. She was previously assigned to Juvenile Court located in Chicago, Illinois.
Prior to her appointment to the bench, Judge Van Tine served as Special Counsel to Illinois State Comptroller Daniel W. Hynes. Before joining the Comptroller's Office, Judge Van Tine was a Cook County Assistant State's Attorney for 12 years. In this capacity, she wrote numerous appellate briefs and argued several cases in the Appellate Court.
As a lawyer, she tried hundreds of jury trials in criminal and civil litigation. She served the people of the State of Illinois in the Criminal Division prosecuting violent offenders as well as in the Civil Division where she focused primarily on defending medical malpractice cases against Cook County Hospital.
Judge Van Tine serves on the board of the Illinois Judges Association and the Advisory board of the South Asian Bar Association of Chicago (SABA). She is a trustee and the Vice President of the SABA Foundation. She is also a member of the Asian American Bar Association, the Illinois Judicial Council, the Women's Bar Association of Illinois and the National Council of Juvenile and Family Court Judges. She is a board member of the Chinese Mutual Aid Association.
Judge Van Tine is a past President of the Asian American Bar Association (1999-2000) and she also served on its Advisory Board from August 2013 through August 2014. She was also an Illinois Supreme Court appointee to the Oversight of Judicial Performance Evaluation Committee for 9 years.
Judge Van Tine is a former Executive Committee member and Hearing Chair for the Alliance of Bar Associations for Judicial Screening. She has also served as a Director on the board of the Women's Bar Association of Illinois. Before becoming a judge, Rena was Chair of WILPOWER, the WBAI's then political action committee. Judge Van Tine was a founding member of the Chicago chapter of the Indian-American Bar Association (renamed the South Asian American Bar Association of Chicago in 2016) and served on it first board of directors. Judge Van Tine was an adjunct professor for Trial Advocacy at the Chicago-Kent College of Law and has presided at numerous local and national moot court competitions.
She has also appeared as a panelist on several cable programs on behalf of the Illinois Judges Association for topics such as running ethical judicial campaigns, women and the law, and what to expect in child protection court. As a lawyer, she gave several television and radio interviews regarding hate crimes She wrote a book chapter in the American Bar Association's publication of "Dear Sisters, Dear Daughters: Words of wisdom from multicultural women attorneys who have been there and done that."
Before becoming a judge, Rena was the Chair of State's Attorney Richard A. Devine's Asian American Advisory Council. She was also Joint Treasurer of the Indo-American Democratic Organization and a board member of the Asian American Democratic Organization. Rena was a Delegate to the Democratic National Convention held in August, 2000.
Judge Van Tine makes numerous appearances as a guest speaker, moderator and lecturer at several law schools, bar programs and symposiums for the purpose of educating law students, attorneys and community members about various aspects of the law and Asian American issues.
Judge Van Tine earned her law degree at New York Law School and her undergraduate degree from Oakland University. She has completed several graduate courses at Michigan State University focusing on inter-cultural communication.
---
Hon. Edward Washington, II (Ret.)
Counsel
Nixon Peabody

Edward Washington is a member of Nixon Peabody's Complex Commercial Disputes practice group. He represents individuals and corporations in a wide variety of matters. Relying upon strong and longstanding relationships developed as a circuit court judge in Cook County for 15 years, Ed provides valuable guidance and strategic advice to counsel and assists clients in managing risk, making difficult decisions and solving complicated problems.
As Chairman of the Illinois Judicial Inquiry Board, Ed led internal ethics investigations, sometimes in conjunction with law enforcement agencies.
He also has experience in federal and state regulatory compliance in the energy and telecommunications industries and has served as a mediator in sensitive personal claims against high-profile individuals as well as private and political entities.
---
Nick Callahan, Esq.
Partner
Barack Ferrazzano Kirschbaum & Nagelberg

Nick is a trial lawyer. He has tried more than 30 jury trials, bench trials and arbitrations, including nine jury trials as lead attorney. He splits his time between the Firm's Chicago and Minneapolis offices.
Nick's practice is national. In recent years he has handled cases in 15 states and appeared in proceedings conducted abroad. Clients often come to him when needing assistance with disputes involving finance, accounting, valuations, securities, real estate, corporate governance and shareholder claims, merger and acquisition claims (both pre- and post-closing), bankruptcy litigation, and internal and government investigations. He regularly presents Continuing Legal Education classes to other lawyers on these topics.
Nick's clients range from publicly-traded companies and large investment funds to individuals, and he represents them in cases ranging from bet-the-company class actions to smaller disputes. Many of those he advises are in the financial industry, including banks, private equity firms, hedge funds, mortgage companies and investment advisers.
For jury trials first-chaired by Nick, many times jurors have ranked Nick the highest rating of "excellent" in all categories on anonymous juror questionnaire forms supplied by the court.
Nick rejoined the Firm in 2015 and helped open its first satellite office, which is located in Minneapolis, his hometown where he had moved several years before. He is married with three young kids who, like him, are loud. When his kids are older he plans on resuming hobbies he used to enjoy: international travel, attending outdoor music shows, scuba diving and spontaneous adventures.
---
Brian Eldridge, Esq.
Partner
Hart McLaughlin & Eldridge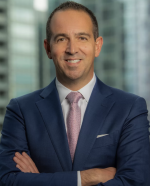 Brian Eldridge is a trial lawyer who devotes 100% of his practice to civil litigation. Brian has a wide range of experience successfully litigating multi-million dollar, high-stakes cases on behalf of his clients. He concentrates his practice in products liability, construction/construction defect, transportation, premises liability, commercial litigation, mass torts, and class action matters. He has handled numerous cases involving death and catastrophic injuries, including paralysis, traumatic brain injuries, amputations and other significant permanent disabilities.
Within the commercial litigation context, Brian has successfully litigated cases involving breach of contract and allegations of fraud and bad faith. He has also handled numerous consumer class action lawsuits under federal statutes including the Fair and Accurate Credit Transactions Act (FACTA), the Fair Debt Collection Practices Act (FDCPA) and the Telephone Consumer Protection Act (TCPA). In addition, Brian has litigated cases involving alleged environmental exposure to mold, vinyl chloride, and polychlorinated biphenyl (PCB).
Brian was selected for inclusion in the Illinois Rising Stars list for eight straight years, from 2008 to 2015. No more than 2.5% of lawyers under the age of 40 in the state of Illinois are selected for this honor. In 2013, Brian was honored to be named to Chicago Daily Law Bulletin's "40 Illinois Attorneys Under Forty to Watch" list. In 2015 and 2016, Brian was named an Emerging Lawyer by Leading Lawyers. The distinction of being named an Emerging Lawyer is reserved for the top 2% of Illinois lawyers who are 40 years old or younger and have been identified by their peers as proving themselves to be professional, ethical, and experienced at an early point in their legal career. In 2017, Brian was selected as an Illinois Super Lawyer, which is limited to 5% of attorneys in the state.
Brian's practice philosophy focuses on being accessible and responsive to clients at all times. He is on the rapid response team for several clients and is frequently called upon to orchestrate immediate investigations. Through his years of practice, Brian has developed an extensive expert network, having worked with consultants in various specialized areas including medicine, engineering, construction, epidemiology, pharmacology, economics, federal regulations, safety standards, risk assessment and psychology.
Brian lives in Highland Park with his wife, Jodi, and their three daughters.
---
Steven Hart, Esq.
Partner
Hart McLaughlin & Eldridge

A seasoned trial lawyer with more than two decades of experience, Steven litigates a wide variety of civil matters including class action, mass torts, personal injury, products liability, toxic tort, environmental, automotive, and transportation cases. He also has a record of success representing both defendants and plaintiffs, from Fortune 500 companies, medium, and small businesses to individuals, in class action cases. Most recently, Steven obtained a 0 million-plus settlement for a class of farmers and small businesses in an antitrust class action suit in the Northern District Federal Court in Chicago. Steven received a 2013 Jury Verdict Reporter Trial Excellence Award for his work on this case, the highest reported Illinois verdict/settlement in 2013.
Steven has tried cases to successful jury verdict throughout the country and has argued before State and Federal courts of appeal. His practice includes State and Federal trial work in construction and premises liability actions. It was Steven's work in the latter arena that led Kohl's to nominate Steven's firm as a "Go-To" Litigation Law Firm in American Lawyer's 2012 survey. Steven also represents corporations and individuals in employment-related matters.
Steven serves as National Coordinating and Trial Counsel for several Fortune 500 companies in asbestos and environmental litigation. He is National Coordinating and Trial counsel for DHL transportation litigation. He has tried cases in Illinois, New York, Texas, Indiana, California, and Wisconsin for manufacturers and premises owners. He has developed extensive experience in epidemiology, medical causation, industrial hygiene, accident reconstruction, and biomechanics.
Steven is a published legal author and frequent lecturer. His writings have been published by the Illinois Institute of Continuing Legal Education, including "Using Expert Witnesses: Principles and Pitfalls." Steven is also an adjunct professor in trial advocacy at Chicago-Kent College of Law. Numerous bar associations and legal organizations have asked him to speak at distinguished events.
Steven was recently appointed to the 47th Ward Democratic Organization Judicial Review Committee, where his committee will be responsible for interviewing, vetting and slating Cook County Judicial Candidates for election.
A resident of Chicago, Illinois, Steven is married to Jill Hart, and together they have two daughters and a son.
---
Joseph Kish, Esq.
Shareholder
Segal McCambridge Singer & Mahoney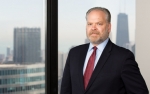 Joseph L. Kish is a Shareholder in Segal McCambridge's Chicago office. Having joined the firm in 2018, Mr. Kish brings notable, career-long litigation experience with him. He devotes a significant portion of his practice to the defense of business litigation, complex commercial, technology, and intellectual property law matters. He is also skilled in the defense of employment matters, namely employment mobility actions and state and federal employment discrimination actions. Over the course of Mr. Kish's career, he has represented and counseled clients in matters requiring class action. He represents clients in defense of data breach, privacy, fraud, defamation, professional negligence and breach of contract claims. Mr. Kish is highly focused on and skilled at risk and liability management, often times counseling clients in large scale documentary evidence and electronic discovery productions.
A seasoned trial attorney, Mr. Kish maintains a national trial practice. He has represented clients at both the trial and appellate levels in federal and state courts in a myriad of different jurisdictions nationally. Mr. Kish is licensed to practice in Illinois and California and is admitted to the bars of district and circuit courts across the country.
Outside of private practice, Mr. Kish is frequently called upon to present on matters of law central to his work as a trial attorney. In his role on faculty for the National Institute of Trial Advocacy, Mr. Kish teaches trial advocacy and expert witness and deposition skills throughout the United States. He regularly publishes on technology, employment and intellectual property matters for a variety of sources including the Defense Research Institute, the Illinois Institute of Continuing Education and for different bar associations. Notably, Mr. Kish is the General Editor for Illinois Institute of Legal Education's Business and Commercial Litigation 2018 and author on Expert Witnesses. He has also authored libel and slander chapters for California Causes of Action, an attorney practice book.
Mr. Kish received his J.D. from DePaul University College of Law. There, he was President of the Moot Court Society and was a member of the DePaul Law Review. Before that, Mr. Kish attended the University of Michigan, Ann Arbor, where he received a B.G.S. in Economics and Political Science. As a student at the University of Michigan, Mr. Kish was Associate Editor of the Michigan Journal of Political Science.
---
Daniel M. Kotin, Esq.
Partner
Tomasik Kotin Kasserman, LLC

Daniel M. Kotin is a partner and trial lawyer in the Chicago law firm of Tomasik Kotin Kasserman. Prior to founding this firm, Dan was a partner with the prominent firm Corboy & Demetrio. His experience in handling personal injury and wrongful death cases in the areas of transportation, product liability, medical malpractice, and construction has led to great success for Dan's clients in the courtroom. His results have earned him top positions on several mass tort litigation steering committees, and his reputation has earned him elected leadership positions in various prestigious legal and civic organizations.
During 18 years with Corboy & Demetrio, Dan obtained nearly million in jury verdicts and another 0 million in settlements on behalf of his clients. Many of these results have been either record-setting or particularly noteworthy for their type of case.
For example, along with Tom Demetrio, Dan set a record for the largest verdict in Illinois for an individual injured in a mass transit crash when he obtained .6 million on behalf of a woman who suffered brain injuries in the derailment of a Metra train. Before that, Dan obtained the largest personal injury or wrongful death award ever received in the history of St. Louis County, Missouri when he and Missouri attorney Grant Davis obtained a .5 million verdict on behalf of a family of former Chicago Blackhawk hockey player and coach Keith Magnuson who was killed in a car crash. Years earlier, Dan held one of the top ten medical malpractice verdicts in Cook County when he and a partner obtained a million verdict for a man who was paralyzed due to hospital negligence.
Many of Dan's other noteworthy successes came through settlements obtained on behalf of clients both before and during trial. In transportation cases, Dan's successes include: million in combined settlements on behalf of 35 passengers injured in a commuter train crash; .4 million settlement with Pace Bus Company on behalf of a woman who suffered severe brain damage when she was struck by a car after the bus driver required her to disembark in a dangerous location; a .1 million settlement for the family of a man who was killed by a left turning Megabus while crossing the street; and a .5 million wrongful death settlement with the CTA on behalf of a family who lost their 10-year-old daughter when she was run over by a left turning bus while crossing the street with her mother.
Other settlements which reflect the wide-variety of Dan's practice include: .5 million in settlements on behalf of four victims of a hi-rise fire in downtown Chicago; .25 million in a product liability action against a tire manufacturer for a family who lost their father and grandmother in a vehicle rollover crash; and .5 million in a medical malpractice case on behalf of a U.S. Postal worker who became paralyzed due to improper medical treatment for injuries suffered in a fall while working.
Outside of the courtroom, Dan's leadership is reflected in many elected positions.
He is currently the President of The Society of Trial Lawyers, a 70-year-old invitation only organization comprised of experienced and respected trial lawyers in Chicago. He is the elected Treasurer of the Chicago Bar Association (CBA) where he has a long history of service including sitting on the Board of Managers, chairing the Finance Committee, serving as a director of the Young Lawyers Section, and chairing multiple committees.
Dan is also involved in the Illinois Trial Lawyers Association where he is a member of the Board of Managers and was previously the Chairman of the Association's Seminar Planning Committee. He is on the faculty at Loyola University School of Law where he teaches a course in Civil Procedure and serves as a coach of the National Mock Trial Team. He also is the Vice-President of the Board of Governors for the law school and serves as the co-chair of its Circle of Advocates. Previously, Dan was appointed by the Illinois Supreme Court to serve on the hearing board of the Attorney Registration and Disciplinary Commission where he helps to decide disciplinary cases against other lawyers.
Dan has testified at public hearings about proposed changes in Supreme Court rules. He regularly lectures at various bar associations and interest group seminars, and has published chapters and articles in legal books, periodicals, and newspapers.
To date, he has presented at more than 70 legal programs and has been published more than 20 times.
In addition to being frequently consulted by the media as a legal expert on contemporary legal issues and cases, Dan is regularly interviewed about the lawsuits he has handled as a personal injury lawyer. He has appeared on numerous television and radio news and talk programs, including, Fox News, ABC, NBC, CBS, WGN TV and Radio, and WBBM News Radio 780.
In 2002, Dan was recognized and profiled by Chicago's Law Bulletin Publishing Company as one of "40 Illinois Attorneys Under Forty to Watch". He was honored by Lawdragon as one of "500 New Stars, New World," in 2006. He is a member of The National Trial Lawyers, an organization comprised of the top 100 trial lawyers from each state. He is currently profiled as one of the Top 5% of Civil Trial Lawyers in Illinois by the Leading Lawyers Network, has been designated an "Illinois Super Lawyer" and maintains an AV rating – the highest possible rating for any attorney – from the Martindale-Hubbell Law Directory.
---
Michael I. Leonard, Esq.
Partner
Leonard Trial Lawyers

Mike is a nationally recognized trial lawyer who has successfully tried to verdict a wide variety of cases in Federal and State courts across the country. He is a "go-to" trial lawyer who has represented individuals in single plaintiff actions; individuals and companies in class and collective actions; some of the nation's and region's largest corporations; and individuals in Federal and State criminal trials.
Mike has been recognized as a top trial lawyer and commercial and criminal litigator by the following: The National Trial Lawyers; America's Best Attorneys; Super Lawyers; Leading Lawyers Network; American Institute of Criminal Law Attorneys; and Crain's Chicago Business.
Mike's extraordinarily diverse practice has seen him successfully take to verdict cases ranging from securities fraud, employment discrimination, sexual harassment, breach of contract, ERISA, personal injury, and Federal and State criminal matters, among others.
Mike has also arbitrated a wide variety of cases, including international arbitration. Many of his cases have been the subject of national and local media attention, stirring recognition in publications ranging from the Wall Street Journal to the Chicago Tribune, Chicago Sun Times, Los Angeles Times, CBS News, Law 360, and Chicago Daily Law Bulletin.
Mike has a keen interest in the craft and science of trial practice, and he is a frequent lecturer on trial and litigation related subjects. He is an instructor in Northwestern School of Law's prestigious trial practice program, where he has also coached some of its Mock Trial teams.
---
Samera Syeda Ludwig, Esq.
Partner
Lowis & Gellen LLP

Samera Syeda Ludwig is a litigator who focuses her practice on employment discrimination, immigration and commercial disputes. Specifically, Ms. Ludwig represents employers in both federal and state courts defending claims of discrimination and harassment. She also counsels employers on effectively handling discrimination complaints and discipline of employees. Additionally, Ms. Ludwig provides employers with guidance related to the I-9 employment eligibility and verification process including conducting internal I-9 audits and representing employers who are audited by the government. Because Ms. Ludwig represents many multinational corporations and U.S. employers who rely on foreign workers, she also advises both employers and individuals on employment related immigration issues including obtaining work visas.
---
Laura McNally, Esq.
Partner
Loeb & Loeb LLP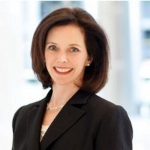 Laura McNally practices complex commercial litigation at Loeb & Loeb LLP in Chicago. She has successfully tried complex commercial cases in state and federal courts, as well as in arbitration. The subject matters of these cases have included issues of contract, fraud, insurance coverage, fiduciary obligations, and legal malpractice. She has also argued appeals in the United States Court of Appeals for the District of Columbia Circuit and in the District of Columbia Court of Appeals. She has also been retained by business associations to file amicus briefs in the U.S. Supreme Court.
Ms. McNally recognizes that at times, the most important advocacy a lawyer can perform is in the context of settlement discussions. This work requires an additional set of skills beyond those called on in the courtroom, including the ability to identify opponents' motivations and concerns and then present settlement options in the manner best framed to reach resolution in her clients' favor. Ms. McNally has successfully mediated cases ranging from two-party contractual disputes to mass torts involving hundreds of personal injury plaintiffs. She speaks widely on mediation advocacy.
Ms. McNally has represented many clients on a pro bono basis in civil rights matters, including the first case to establish AIDS-related disability discrimination before the District of Columbia Commission on Human Rights.
Laura is a graduate of Northwestern University (B.A.) and Tulane Law School. She is Secretary of the ADR Section of the Federal Bar Association, and she serves on the Seventh Circuit Bar Association's Pro Bono Committee and on its Task Force for Inclusion. She is an associate editor of the Circuit Rider, the journal of the Seventh Circuit Bar Association. Laura has been recently named as a hearing officer for the Illinois Attorney Registration & Disciplinary Commission (ARDC).
---
Susan Pavlow, Esq.
Owner
Law Office of Susan M. Pavlow
Susan has extensive experience representing clients at the state and federal level charged with criminal offenses including fraud, drugs, murder, sexual assault, and weapons offenses, as well as misdemeanor offenses. In addition, she counsels and prepares clients in criminal and grand jury investigations, and represents clients in state and federal appeals, including arguing cases before the Seventh Circuit Court of Appeals.
Her civil practice focuses on representing plaintiffs in employment discrimination, including whistleblower claims, retaliation matters, and violations of the Illinois Ethics Act.
---
Eric A. Sacks, Esq.
Assistant State's Attorney
Office of the Cook County State's Attorney
Eric A. Sacks is an Assistant State's Attorney in the Felony Trial Division of the Office of the Cook County State's Attorney. Mr. Sacks graduated from Carleton College in 1989 and Harvard Law School in 1992. He served as a law clerk to the Honorable John A. Nordberg of the United States District Court for the Northern District of Illinois from 1992 to 1994. In 1994, Mr. Sacks joined the law firm of Jenner & Block LLP, becoming a partner in 2000, and working at that law firm until August of 2014, when he became an Assistant State's Attorney.
He has written and spoken on a variety of topics, including in the fields of antitrust, information technology, and trial advocacy. He also has served as a guest faculty member teaching trial advocacy at the University of Notre Dame Law School and for the National Institute for Trial Advocacy. Mr. Sacks also has served as a board member for several not-for-profit organizations. That service includes service on the Leadership Advisory Board for Leadership Greater Chicago; the Regional Board of the Anti-Defamation League, Greater Chicago/Upper Midwest Region; the Board of the Jewish Council on Urban Affairs; the Board of the Public Interest Law Initiative; and the Advisory Board of the Chicago Chapter of Back On My Feet.
---
Fees
Audio Course and Materials Package – Download or CD: $425
CDs: plus $8.50 shipping and, in CA, sales tax.
This program is no longer approved for credit in Illinois.
CLE Credit
IL General*: This seminar is approved for 6.5 units of general CLE in Illinois through November 28, 2020.
IL Professional Responsibility: This program is also approved for 1.0 unit of Legal Ethics units in Illinois.
CA General: This program is approved for 6.5 units of CLE in California.
This program is approved for CLE in the states listed above.  Upon request, Pincus Pro Ed will provide any information an attorney needs to support their application for CLE approval in other states other than what is listed above.
* Important note regarding claiming CLE for recorded programs: The MCLE Board of IL charges us to submit your CLE, which we include in the price of your audio purchase. However, they charge an additional $15 late fee if your CLE is not submitted to them by the end of the month in which you listened to the program. Any late fees charged by the MCLE Board of IL will be passed on to an attorney claiming CLE for a recorded program and not providing us that information within the MCLE Board's deadline.
Please be sure to email us with your verification codes you hear while listening to the program, or your affidavit swearing you have listened to it, immediately after you listen to it. If you wait to send us that information past the MCLE Board's deadline, or without giving us enough time to meet that deadline (we require one week), we will have to pass on their $15 late fee charge.
Terms and Policies
Recording policy: No audio or video recording of any program is permitted.
Seminar Cancellations: Should you be unable to attend for any reason, please inform us in writing no later than 14 days prior to the event and a credit voucher will be issued. If you prefer, a refund, less a $50 non-refundable deposit, will be issued. No refunds or credits will be given for cancellations received within 14 days of an event. However, if you notify us within 14 days of an event, and wish to convert your in-person attendance registration to an Audio CD package (with handout), we can do so. A small additional shipping charge, and sales tax in CA, will be incurred. No shipping charge is incurred for downloads. We will also issue a voucher for the amount paid if you notify us within 14 days and prefer not to have the audio recording.
Substitutions may be made at any time.
Webinars, Tele-seminars and Webcast Cancellations: Once log-in codes and passwords are issued for a webinar, tele-seminars or webcasts, a refund is not possible. If for any reason you cannot attend the event after you have received the codes, we will automatically convert your registration to an instant streaming/instant download or CD format and provide you with the information you need to access the recording after the program concludes and the recording is available.  Conversions to CD require a $8.50 shipping fee, and in CA, 9% sales tax.
Downloads/CDs/DVDs – Refund policy:
Downloads are non-returnable/non-refundable once purchased and received. Tapes, CDs and DVDs are returnable for a full refund or replacement if defective, within 90 days of purchase.