Intellectual Property for the Non-IP Attorney (WEB)(FL)
Audio program! (check our CLE Programs page for live versions)
IP is a complicated area, even for IP attorneys. For the rest of us, the nitty gritty rules are sometimes a mystery.  Listen in on this IP for the Non-IP attorney webinar so you can understand how to best protect your client and their assets. You will learn:
Origins of Intellectual Property (IP) in the United States and Internationally
How a non-IP lawyer can identify IP to Protect their Clients and Generate Value for the Business (Emphasis on Patents)
What Does IP Protection Provide?
How to Secure International Protection
General Considerations for IP
Common Mistakes and Misconceptions
This program was recorded in 2015.
Download only.
Do you want to improve your public speaking skills? Get Faith Pincus' newly published book Being Heard: Presentation Skills for Attorneys, from the ABA now (ABA members receive 10% off). It is also available on Amazon in Kindle and paperback versions.
What You Will Learn
Origins of Intellectual Property (IP) in the United States and Internationally
The USPTO is part of the U.S. Department of Commerce (Patents and Trademarks)
WIPO covers International IP rights
How a non-IP lawyer can identify IP to Protect their Clients and Generate Value for the Business (Emphasis on Patents)
Patents (patent process, patentability opinions, freedom to operate opinions; limited time)

Design, Utility, Plant Patents

Trademarks (common law, state, federal rights; rights continue with use)

Strategy of using intent to use application vs. actual use application

Copyrights, and
Trade Secrets
What Does IP Protection Provide?
IP creates value to the business (it is an asset owned by the business)
Protects inventions, brands, etc. of the business, which can provide a marketing and sales edge over competitors
Patents – generate new business opportunities since a patent gives you an exclusive right
Licensing and sales opportunities
Access to Financing
Leverage in Litigation (damage calculations and discovery access)
Leverage in Business (assets and monopoly like rights)
How to Secure International Protection
Work with international: IP counsel, companies and connections, and markets
Patent Cooperation Treaty (PCT)
Madrid Protocol (trademarks)
Industrial Designs Treaty
Berne Convention
General Considerations for IP
Coordinate with transactional and litigation counsel, insurance providers, venture capital, and tax counsel
Bankruptcy and creditor rights impact
Receiver/trustee
Estate planning
Common Mistakes and Misconceptions
Poor man's copyright
Statutory Bar Date (Loss of Rights)

Public Use/Disclosure (trade shows, publications, offers to sell)
Social Media Posts

Non-Disclosure Agreements
Priority of Use
Faculty
Peter A. Koziol, Esq.
Partner
Assouline & Berlowe, P.A.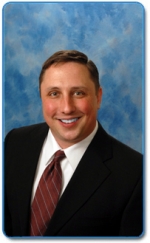 Peter A. Koziol is a partner in the Boca Raton Office and co-heads the firm's Intellectual Property Practice. He is also a member of the Intellectual Property Practice, International Business Practice, and Litigation and Dispute Resolution Practice. As a Registered Patent Attorney, Mr. Koziol focuses his practice on business counseling and patent application, prosecution, and commercial, and litigation. He is experienced in taking cases from initial planning through judgment, appeal, post judgment execution, garnishment, and collection. He assists businesses, top management, business leaders and executives throughout the entire business life cycle.
Mr. Koziol represents individual entrepreneurs and private and public companies. His Individual inventor clients have been featured on Today™, Shark Tank™, Oprah™'s favorite things, E!™ , NYC Fashion Week™, American Idol™, Vogue™, Extra™, MTV™ and other mainstream and specialty media outlets. Corporate clients have included private equity, investment, and alternative investment management companies; hedge funds including fund of funds; real estate and cash management firms; multinational corporations. Mr. Koziol has also represented clients before the United States Customs and Border Patrol and U.S. Department of Commerce International Trade Administration.
Mr. Koziol has a substantial technical and business background. He is an accomplished software engineer, software developer, business and quality assurance analyst, and consultant. As an experienced computer programmer, he has an expert understanding of data structures, algorithms, software design methodologies, and fluency in a variety of computer languages. Mr. Koziol has directed domestic and international software development teams. He has developed risk management and analysis software for private financial investment companies utilizing various proprietary hedging techniques and real time and predictive analysis of market data. Significantly, Mr. Koziol was, for 13 years, Chief Executive Officer of a New York-based software publishing company. And, he contributed to hundreds of major internationally published software titles, including multimillion dollar sellers and SIIA Codie Award winners.
Mr. Koziol is experienced representing pioneers and large companies in network communications disputes including patent litigation involving IEEE and various other industry standards such as TCP/IP, 802.11, SMS, MMS messaging systems and GSM/CDMA protocols. He has also been involved in a number of projects involving swarming technologies, artificial intelligence, pattern recognition, and unmanned vehicles including unmanned aerial vehicles (UAVs).
Mr. Koziol represents business clients in a full-range of intellectual property and business matters. He assists clients with business planning and formation; business audits and regulatory compliance; and protecting a company's intellectual property. Of particular interest are: amusement inventions; computer software inventions; aerospace inventions; green energy inventions; new foods and drugs; international business organizations; domestic and offshore special purpose entities.
---
Greg M. Popowitz, Esq.
Associate
Assouline & Berlowe, P.A.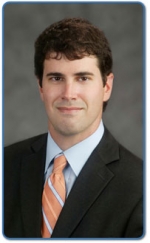 Greg Popowitz is an associate in our Fort Lauderdale office. He is a Registered Patent Attorney with the United States Patent & Trademark Office and focuses his practice on Intellectual Property. Mr. Popowitz helps clients protect their Intellectual Property through patent, trademark, and copyright law. This includes the prosecution of patents and trademarks, evaluating new inventions and technology, and litigation. Mr. Popowitz enjoys counseling clients on the various mechanisms available to protect their Intellectual Property, which will ultimately add value to their business.
Mr. Popowitz's practice also includes Business Litigation & Dispute Resolution and Creditors Rights and Bankruptcy. His experience includes creditor rights litigation, general business litigation, appeals, and securitizations.
Prior to his legal career, Mr. Popowitz worked as a product engineer for Visteon Corporation, a former subsidiary of Ford Motor Company. He focused on the design and manufacturing of chassis driveline components. Specifically, he worked on current and forward model driveshaft design, durability and prototype testing, and traveled to assembly plants where he consulted with operating managers regarding ongoing improvement actions. During his time with Visteon Corp., Mr. Popowitz learned valuable Six Sigma techniques to design, measure, analyze, improve, and control (DMAIC) quality issues.
Outside the office, Mr. Popowitz is actively involved with the Georgia Tech Fort Lauderdale Alumni Network. He organizes events for student meet & greets, athletic game watches, volunteer activities, and other meetings to bring local Georgia Tech Alumni together to support the community. Mr. Popowitz also enjoys woodworking, home improvement projects, and golf. Born in Miami, Mr. Popowitz now lives in Cooper City, FL.
---
Fees
Audio Course and Materials Package – Download only: $169
CLE Credit
CA General:  This program is approved for 1.0 units of general CLE in California.
Please note: Our recorded webinars are self-study only. Participatory credits are not available for this program.
FL General:  This program is approved for 1.0 units of general CLE in Florida through February 6, 2017.
IL / WA General:  Approval applications in the works in Illinois and Washington.
This program is approved for CLE in the states listed above.  Upon request, Pincus Pro Ed will provide any information an attorney needs to support their application for CLE approval in other states other than what is listed above.
Terms and Policies
Recording policy: No audio or video recording of any program is permitted.
Seminar Cancellations: Should you be unable to attend for any reason, please inform us in writing no later than 14 days prior to the event and a credit voucher will be issued. If you prefer, a refund, less a $50 non-refundable deposit, will be issued. No refunds or credits will be given for cancellations received within 14 days of an event. However, if you notify us within 14 days of an event, and wish to convert your in-person attendance registration to an Audio CD package (with handout), we can do so. A small additional shipping charge, and sales tax in CA, will be incurred. No shipping charge is incurred for downloads. We will also issue a voucher for the amount paid if you notify us within 14 days and prefer not to have the audio recording.
Substitutions may be made at any time.
Webinars, Tele-seminars and Webcast Cancellations: Once log-in codes and passwords are issued for a webinar, tele-seminars or webcasts, a refund is not possible. If for any reason you cannot attend the event after you have received the codes, we will automatically convert your registration to an instant streaming/instant download or CD format and provide you with the information you need to access the recording after the program concludes and the recording is available.  Conversions to CD require a $7.50 shipping fee, and in CA, 9% sales tax.
Downloads/CDs/DVDs – Refund policy:
Downloads are non-returnable/non-refundable once purchased and received. Tapes, CDs and DVDs are returnable for a full refund or replacement if defective, within 90 days of purchase.
Reminder: The room temperature at hotels and other seminar locations are notoriously hard to control. Please bring a sweater or jacket in case it gets cold and/or layer as if you are going to the movies so you are comfortable.