Insurance Bad Faith Cases: Litigation from Start to Finish (FL)
Insurance Bad Faith Cases are tricky whether you are approaching them as counsel for the insured or the insurer.
Faculty at this seminar will provide concrete strategies, tactics and advice regarding how to handle these cases. They will discuss your tasks, the procedures and deadlines you must meet, practice challenges and the law, all in a clear and concise manner.
And they will cover the good, the bad and the ugly.
Both sides of the aisle are represented by our faculty and you are sure to come away with new tools you can put to use immediately.
Our speakers will discuss tender/notice of a claim (policyholder obligations; consequences of failure to timely tender), the Insurer's duty to investigate and respond to tender/notice and the insured's duty of cooperation.
We'll also spend a good amount of time teaching you all about the insurer's duty to defend – a critical area of an insurance litigation case.
Speakers will specifically discuss issues related to property claims.
After that we'll get into the rules and tactics related to settlement as well as a failure to settle the underlying claim.
Stipulated judgments versus actual trial (no action clause) Collusion/fraud defense in an underlying judgment against the insured are also covered.  We'll wrap up the program with an in-depth discussion of remedies.
Can't attend? This program will be recorded live on April 12, 2019 in Miami, FL. The audio package, including seminar materials, will be available within two-three weeks after the live program date. Just click the order audio package button to the right to pre-order it.
Do you want to improve your public speaking skills? Get Faith Pincus' newly published book Being Heard: Presentation Skills for Attorneys, from the ABA now (ABA members receive 10% off). It is also available on Amazon in kindle and paperback format.
Agenda
9:35 – 10:15
Tender/notice of a claim

Policyholder obligations
Consequences of failure to timely tender
Occurrence v. claims v. claims made and reported
Notice prejudice
As soon as practicable
Choice of duty to defend – policyholder election
What is a claim?
10:15 – 11:00
Insurer's duty to investigate    
Origins of duty to investigate
Proper scope of duty to investigate
Coverage investigations
Case-specific activities and deadlines
Communications with the insured
11:00 – 11:15
BREAK
11:15 – 11:30
The insured's duty of cooperation
11:30 – 12:30
Practice tips including Insured duty of cooperation
What is prejudice sufficient to allow a defense?
Whether failure to cooperate relieves insurer of its coverage obligations
12:30 – 1:30
LUNCH (on your own)
1:30 – 3:00
The insurer's duty to defend
Does duty to defend exist?

Duty to defend vs. duty to indemnify
Duty to reimburse defense costs
What is the scope of the duty to defend?

Selection of counsel for insured?
Direct payment of defense fees to selected counsel?
What sharing of information is required/permitted between insured, defense counsel and the insurer?
Other obligations?
What other attorneys' fees and costs are "reasonable and necessary" to the defense?
Selection of defense counsel by Insurer

When this occurs
Requirements
What happens if insured objects?
Selection of counsel by Insured

When this occurs. Conflict?
Requirements
Consent of Insurer?
Grounds for withholding consent?
Independent counsel

What this means
Independent vs. panel counsel
Rates/reasonable and necessary

How is this determined? Factors
Insurer's auditing of the bills
What are consequences for failing to defend?

Effect on insured's duty to cooperate
Effect on insurer's right to allocate under allocation provision in the policy
Exposure to breach of contract liability
Exposure to bad faith liability
3:00 – 3:15
BREAK
3:15 – 3:45
First-party bad faith in property claims
Requirements in a statutory CRN
Effects of an appraisal award
What extra-contractual damages are recoverable
3:45 – 4:45
Settlement/failure to settle the underlying claim
Control of settlement
Consent
Duty to affirmatively pursue settlement
4:45 – 5:00
Stipulated judgments v. actual trial (no action clause)
Collusion/fraud defense in an underlying judgment against the insured
5:00 – 5:30
Remedies
Breach of duty to defend?
Breach of duty to settle/indemnify
Structures for settlement
Assignments/covenants
Compensatory/attorney fees/punitives
Insurer's right to reimbursement
Date/Time/Location
April 12, 2019
9:30 a.m. – 5:30 p.m. (lunch on your own)
Check in between 9:00 – 9:30 a.m.
Location:
98 Southeast Seventh Street, Suite 1100
Miami, FL 33131
Testimonials
Testimonials from a prior Insurance seminar held in California with the same agenda:
"Excellent speakers, terrific overview of bad faith issues." – Daniel Tripathi, Esq.
"Content and presentation were excellent regarding cases where insured is sued by 3rd party." – Susan Brubeck, Esq.
"Excellent…" – Sam Rudolph, Esq.
"Completely satisfied." – Allison Donohue, Esq.
"Good speakers, very knowledgeable." – Meredith Stewart, Esq.
"Excellent seminar, very thorough. Excellent panel and good price for amount of knowledge gained."
"Excellent panel. One of the best panels I've seen."
"Very satisfied."
"Informative program."
"Good coverage."
"All presentations were good."
Faculty
Maria Abate, Esq.
Shareholder
Colodny Fass

Since joining Colodny Fass in 1992 the day after Hurricane Andrew, Maria Elena Abate has built her reputation and expertise in the areas of complex commercial litigation, insurance defense, bad faith and class action defense, as well as employment law and civil rights issues.
Ms. Abate is a member of the elite Claims and Litigation Management Alliance, an invitation-only national organization committed to furthering high standards of litigation and claims management in pursuit of client defense. With over 25 years of experience, she has worked closely with multiple defense firms and joint defense groups in complex commercial matters.
Consistently active with the Florida Insurance Fraud Education Committee, she has become a trusted resource for those seeking to rid the state of its dubious reputation as the insurance fraud capital of the nation. In additional to regularly lecturing and instructing, she has been called upon to serve on industry workshop panels, and in an advisory and training capacity to insurance companies, agents and their employees to help eradicate fraud through education and communication.
As part of her practice, Ms. Abate handles a wide variety of insurance agent and broker-related matters, which include claims like breach of duty, misrepresentation, fraud or inadequate coverage. From licensing and liability, coverage disputes, errors and omissions, insurance solvency concerns, investigations and disciplinary proceedings, to new challenges like cyber-risk, social media and health care regulation, she holds a track record of success in helping agents and brokers navigate their duties and obligations under the law.
She provides counsel to agents on avoiding the liability pitfalls of errors and omissions in the many and varied circumstances of servicing policyholders. Typical claims include breach of duty, inadequate coverage, misrepresentation or fraud, inadequate business practices, and inadequate communication and documentation.
Serving together with Firm Managing Partner Mike Colodny as outside general counsel, Ms. Abate was instrumental in the ability of Citizens Property Insurance Corporation to continue its ability to pay policyholders' claims in the wake of several major hurricanes. For Citizens, Ms. Abate also handled complex litigation and class actions, as well as oversaw its defense counsel teams. She counseled Citizens' claims handling and managed litigation of all its wind- and water-related cases. Her insurance-related governmental clients have included Citizens' predecessor, the Florida Residential Property and Casualty Joint Underwriting Association, as well as the Florida Department of Insurance Division of Rehabilitation and Liquidation Services.
Ms. Abate, who formerly served as General Counsel to the South Florida Workforce Board for Miami-Dade and Monroe counties, represents major employers and state agencies in the defense of employment-related class action and complex litigation, as well as other high-risk employment-related matters in cases involving the Fair Labor Standards Act, Family Medical Leave Act, Americans with Disabilities Act, the Age Discrimination in Employment Act, Title VII, Section 1981 and 1983 claims, non-disclosures, non-competes, tortious interference claims and constitutional violations.
With extensive experience in handling employment-related matters involving all forms of discrimination, constitutional violations, health care issues, whistleblower claims, and breach of contract and unpaid wage claims, she is frequently called upon to counsel businesses in the volatile forum of human resources, specifically related to EEOC interventions, workplace investigations, training for best practices and employee manuals.
Ms. Abate has been named as a "Top Lawyer" and a "Distinguished Attorney" by the South Florida Legal Guide, among other prestigious recognitions, including "Insurance Defense Attorney of the Year" finalist by the Florida Insurance Fraud Education Committee.
Prior to joining the Firm, Ms. Abate served as a staff attorney for The Honorable Arthur M. Birken, the Honorable Miette K. Burnstein, the Honorable Robert L. Andrews, the Honorable Patricia W. Cocalis, the Honorable Mel Grossman the late Honorable Joseph E. Price, and the late Honorable Stephen R. Booher of the Seventeenth Judicial Circuit, Broward County, Florida.
A member of The Florida Bar, Ms. Abate is admitted to practice in all Florida state and appellate courts, the United States District Court for the Southern, Middle, and Northern Districts of Florida, the United States Court of Appeals for the Eleventh Circuit and the United States Supreme Court.
She is a member of the Florida Bar Association, the American Bar Association, the Broward County Bar Association, the American Civil Liberties Union of Florida Legal Panel in Miami-Dade County, and the Stakeholder's Committee for the United States Equal Opportunity Commission Miami District Office.
Currently, she is a member of the Florida Bar's Executive Committee. She formerly served as Continuing Legal Education Chair of the Bar's Public Interest Law Section (PILS) and is Past Chair of PILS' Legal Needs of Children Committee. She also is a founding board member of the Women's Breast Health Initiative, a charitable organization dedicated to providing free mammograms to uninsured women.
Ms. Abate received her Bachelor of Arts from the University of Miami, cum laude, and her Juris Doctor from the University of Miami School of Law, cum laude.
---
Edward R. Blumberg, Esq.
Partner and Co-Founder
Deutsch & Blumberg, P.A.

Edward R. Blumberg is a graduate of the University of Georgia and earned his law degree from the College of William and Mary. He has practiced continuously in Florida since 1975. He has served as President of the Florida Bar, as a member of the Board of Governors of the Florida Bar and as a member of the House of Delegates of the American Bar Association. He has chaired and served on countless professional committees and groups and provides continuing legal education lectures to lawyers.
Mr. Blumberg is an active trial lawyer as demonstrated by his current board certifications in civil trial law from the National Board of Trial Advocacy as well as the Florida Bar. He is also a member of the American Board of Trial Advocates and numerous other professional associations.
He is a member of the Trial Bar of the United States District Court for the Southern District of Florida as well as the United States 5th and 11th Circuit Court of Appeals and the United States Supreme Court.
Mr. Blumberg is AV rated by Martindale Hubbell and is listed in The Best Lawyers in America publication.
Mr. Blumberg is likewise active in the community and serves on various community-based boards of directors.
---
Cosme Caballero, Esq.
Partner
Deutsch, Blumberg, & Caballero P.A.

Mr. Caballero is a graduate of the University of Miami School of Law where he served as Articles & Comments Editor of the University of Miami Law Review, where he published an article titled Curbing Corporate Abuse from Jurisprudential Off-Sites: Problematic Paradigms in United States v. Textron Inc. Following graduation, Mr. Caballero was admitted to practice law in Florida. He was also admitted to practice in the United States District Court for the Southern District of Florida and the Eleventh Circuit Court of Appeals. He is a member of the Dade County Bar Association and is a Florida Bar Grievance Committee Member for the 11th Judicial Circuit.
---
Gary Guzzi, Esq.
Chair, Insurance Litigation Practice
Akerman LLP

Gary Guzzi serves as chair of Akerman's Insurance Litigation Practice, a national team of 45 lawyers representing leading domestic and foreign carriers, self-insured corporations, municipalities, and related entities in insurance coverage and bad faith litigation. He protects the interests of national and international insurance carriers in bad faith disputes, coverage claims, rescissions and ERISA-governed policies.
With comprehensive experience in insurance disputes, Gary litigates life, disability, commercial general liability, directors and officers, errors and omissions, homeowner, business interruption, and auto claims. His bad faith experience includes both first-party claims such as wrongful denial, delay, improper appraisal invocation, and lowballing, as well as third-party claims such as failure to tender limits, failure to proactively negotiate, and improper settlement communications.
Gary also represents carriers in litigation pertaining to carriers' rescissions of policies, including misrepresentations in applications, failure to update applications, and Stranger-Owned Life Insurance. Gary litigates cases involving life, disability, and similar policies governed by ERISA, including claims for breach of fiduciary duty and claims for benefits. Additionally, Gary advises carriers on proper techniques for claim handling, rescissions, and other aspects of carriers' businesses.
---
Amy Koltnow, Esq.
Shareholder
Colodny Fass

Amy L. Koltnow focuses her practice on business, contract and insurance disputes, real estate, trust and probate litigation. From trial through appeals, she has represented individuals and companies in federal and state courts, as well as in arbitration and administrative forums.
A member of The Florida Bar, Ms. Koltnow oversees complex litigation matters and has successfully defended numerous class actions and insurance bad faith cases. She also has handled non-compete cases, partnership and corporate dissolutions, professional negligence claims, complex matters involving statutory interpretations, covenant and lien enforcement issues, foreclosures and collection matters, and enforcement of judgments.
With first-chair jury trial experience in both federal and state trial courts, from pre-suit through final judgment and related appeals, she also has represented clients in administrative proceedings before state and county regulatory boards, administrative law judges, and in arbitration forums.
She is a member of the Claims and Litigation Management Alliance—a national, invitation-only organization committed to furthering high standards of litigation and claims management in pursuit of client defense. Ms. Koltnow is certified by the Florida Division of Insurance Agent and Agency Services as a Continuing Education Instructor in Adjuster Law and Policy.
Formerly an attorney for the U.S. Small Business Administration's Disaster Assistance Division, she also served five years as an Assistant State Attorney for the State Attorney's office in Miami-Dade County, Florida, where she was appointed by then-State Attorney Janet Reno.
Prior to joining the Firm in 2005, Ms. Koltnow worked for several prominent South Florida law firms, gaining considerable experience handling complex commercial litigation cases on behalf of individuals and corporations.
In 2004, she was awarded the Child Advocacy Award by the Dade County Bar Association for her pro bono efforts in the South Florida community.
Ms. Koltnow is admitted to practice before the United States District Court for the Southern and Middle Districts of Florida.
She graduated from the University of Florida in 1986 with a Bachelor of Science in Journalism and Communications. She received her Juris Doctor from Stetson University College of Law in 1991.
While in law school, Ms. Koltnow was a member of the Stetson Law Review and Moot Court Board. She was also a member of Stetson's nationally acclaimed American Bar Association and Association of Trial Lawyers of America mock trial teams. She won numerous state, regional and national accolades and scholarships for excellence in advocacy, including Best Oral Advocate in the state of Florida. Upon graduation, she was awarded the Victor O. Wehle Award for excellence in trial advocacy.
For Stetson, she later served as a Teaching Fellow, instructing law students about the fundamentals of trial practice.
She is a Miami native who is bilingual in Spanish.
---
Stephen A. Marino, Jr., Esq.
Managing Shareholder
Ver Ploeg & Lumpkin, P.A.

Stephen Marino is a 1990 graduate of Columbia University and a 1995 cum laude graduate of the University of Miami Law School. He is admitted to the Florida Bar; U.S. District Courts, Southern, Middle and Northern Districts of Florida; the U.S. Court of Appeals for the 11th Circuit; and the Supreme Court of the United States. A former architect, he brings technical and applied science knowledge to his litigation practice, which focuses on insurance coverage and bad faith litigation. He is the past president of the Miami-Dade Justice Association, a board member of the Florida Justice Association, an appointed governor of the American Association for Justice, and the Chairman of the Board of the Overtown Youth Center. Mr. Marino is a frequent state-wide and national speaker on insurance coverage and bad faith issues.
---
Antonio Morin, Esq.
Partner, Insurance Litigation
Akerman LLP

A go-to resource for complex insurance matters, Antonio Morin represents primary and excess insurance carriers in the defense of breach of contract, statutory and common law bad faith matters, as well as the prosecution and defense of declaratory judgment actions. In addition to matters in litigation, Antonio routinely advises carriers regarding insurance coverage, claims handling and bad faith matters outside of litigation.
Antonio represents leading carriers regarding insurance coverage and bad faith issues under automobile liability, PIP, CGL, property, directors and officers, errors and omissions, professional liability, aviation, worker's compensation, employer's liability, professional liability and other business insurance policies. Clients rely on Antonio's comprehensive knowledge and experience addressing issues regarding the duty to defend, additional insureds, insured contracts, the Claims Administration Statute, and order of coverage. In addition he serves as a client resource specifically in the context of statutory and common law bad faith claims, time limit settlement demands, failure to proactively initiate settlement negotiations, multiple claimant and/or multiple insured scenarios, improper appraisal invocation, "lowballing," and wrongful denials of coverage.
Antonio also has extensive experience litigating choice of law issues, as well as addressing the entitlement to, and the reasonableness of, attorney's fees claimed by plaintiffs in insurance coverage and bad faith litigation.
---
Michael Olin, Esq.
Of Counsel
Buckner + Miles

Michael Olin's civil trial skills before juries, judges and arbitration panels have continually received accolades from peers, clients and the media. His work encompasses extraordinarily diverse subjects in all venues across Florida, the United States, and even in foreign countries.
In just the last few years, for example, he has successfully tried a property conversion case against U-Haul involving the valuation of over 500 high quality master tape recordings of well-known classical musicians, recorded in the 1970s and 1980s; a personal injury case against Big Tobacco – Philip Morris – whose cigarettes the jury found caused his client's disfiguring and life-altering oral cancer; and a fraud claim against a Wall Street titan who wrongly and secretly twisted what appeared to be otherwise legal process so he could wipe out the loan of a second mortgage holder on property one of his companies had purchased. In all three of these cases, the clients recovered not only millions of dollars in compensatory damages, but millions of dollars in punitive damages. Most recently, he tried and won a claim for bad faith against Geico, which had wrongly exposed its policy holder to a multi-million dollar judgment, and required Geico to pay that full judgment, plus attorney's fees, despite its policy limits of only 0,000 in coverage.
Michael also has a niche practice in entertainment litigation, having represented HBO, Time Warner, Top Rank, Inc. (Bob Arum's company), Bernard Hopkins and Golden Boy Promotions, LLC (Oscar De La Hoya's company) in litigation or arbitration. The Top Rank and Golden Boy matters involved eight and nine figure claims and were tried to a successful verdict before juries.
Michael also knows how to settle cases. For example, he was the lead plaintiff's liability lawyer for the 163 victims in the crash of American Airlines flight 965 into a mountain near Cali, Colombia. Over a two-day period, he argued and obtained a summary judgment on liability from then U.S. District Court Judge Stanley Marcus, who shortly thereafter was appointed to the U.S. Court of Appeals for the Eleventh Circuit. Judge Marcus found – without a trial and in an opinion of more than 100 pages – that American's pilots were guilty of willful misconduct. This extraordinary result on a summary proceeding less than three years after the crash, and just a few weeks before a jury trial was to begin, established American's liability for full damages to all the passengers. After the ruling, his firm's cases were all settled within a few months.
In short, Michael's practice is far ranging, and he likes it that way. He handles business disputes and class actions, of all kinds, for small and large businesses as well as Fortune 500 companies, and for both Plaintiffs and Defendants. Michael is equally comfortable with all manner of personal injury claims for plaintiffs, from automobile accidents to aviation accidents, medical malpractice and product liability cases, along with business tort claims, like fraud, civil theft and tortious interference. He is regularly engaged by other lawyers in their personal cases, whether business, law or injury related, and frequently requested by other lawyers to assist in preparing and trying complex cases that require his level of courtroom experience and expertise.
Michael has lectured at numerous Florida Justice Association, American and Florida Bar and American Association for Justice seminars on various subjects, and is a past chairman of AAJ's Aviation Section. He has published articles and book chapters in several Bar and independent publications in the areas of Aviation law and expert witnesses.
Michael obtained his B.A. degree in Economics, with High Distinction, and his J.D. magna cum laude, from the University of Michigan where he was a member and Associate Editor of the Law Review, and a member of the Order of the Coif Honor Society. He then returned to Florida and worked as a law firm associate where, after three years, was made a partner and then a named partner at the prestigious Miami litigation firm, Podhurst Orseck, where he remained for many years.
---
Fees
Registration fees are per person.
Individual: $425
Group: $399 per person for 2 or more from the same company pre-registering at the same time

Government employee/Legal Aid* Rate: $375

Law Students/paralegals*: $235 (current JD students only)
Program materials:
We've gone green.  Registration fees include an electronic copy of your handbook emailed one week in advance of the program.  Be sure to check your spam folder if you don't see it by then.
If you prefer, you may order a hard copy of the handout to be provided the day of the program for $25. To do so, please be sure to check the box when you register. If you want a hard copy, you must order it when you register; there will not be any available for purchase the day of the program.
* Law Student Rate is for current law students only.
** Legal Aid attorneys are those attorneys employed by Legal Aid/non-profit firms. It does not include attorneys who have their own practice, or are employed by law firms, that volunteer their time for non-profit causes or take on pro-bono cases. Full and partial scholarships may be available to a limited number of Legal Aid attorneys, based upon registration. Please call (877) 858-3848 to discuss or email your request to info@pincusproed.com.
CLE Credits
FL General:  This program is approved for 8.0 units of general CLE credit in Florida through October 31, 2020.
FL Board Certified: This program is approved for units of Board Certified CLE in Florida as follows:
CA General: This program is approved for 6.5 hours of general CLE in California.
NY/NJ General: This program (the live version only) is approved for 6.5 hours in New York and New Jersey via their reciprocity policy with California.
This program is approved for CLE in the states listed above. Upon request, Pincus Pro Ed will provide any information an attorney needs to support their application for CLE approval in other states other than what is listed above.
Terms & Refund Policies
Recording policy: No audio or video recording of any program is permitted.
Seminar Cancellations: Should you be unable to attend for any reason, please inform us in writing no later than 14 days prior to the event and a credit voucher will be issued. If you prefer, a refund, less a $50 non-refundable deposit, will be issued. No refunds or credits will be given for cancellations received within 14 days of an event. However, if you notify us within 14 days of an event, and wish to convert your in-person attendance registration to an Audio CD package (with handout), we can do so. A small additional shipping charge, and sales tax in CA, will be incurred. No shipping charge is incurred for downloads. We will also issue a voucher for the amount paid if you notify us within 14 days and prefer not to have the audio recording.
Substitutions may be made at any time.
Reminder: The room temperature at hotels and other seminar locations are notoriously hard to control. Please bring a sweater or jacket in case it gets cold and/or layer as if you are going to the movies so you are comfortable.
For policies related to audio products, please select "I want a download or CD" on the right.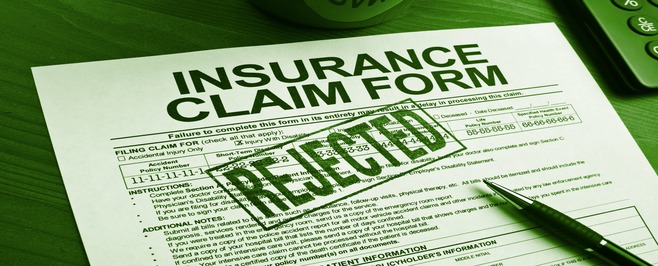 April 12, 2019 | Miami, FL