Insurance Bad Faith Cases from Start to Finish (CA)
Audio program! (check our CLE Programs page for live versions)
Insurance Bad Faith Cases are tricky whether you are approaching them as counsel for the insured or the insurer.
This seminar lays things out for you in a clear and concise manner and provides concrete strategies and tactics to help you win your cases.
Both sides of the aisle are represented on our faculty and you are sure to come away with new tools you can put to use immediately.
Please see the detailed agenda below for all of the details about topics covered.
This program was recorded in 2015.
Do you want to improve your public speaking skills? Get Faith Pincus' newly published book Being Heard: Presentation Skills for Attorneys, from the ABA now (ABA members receive 10% off). It is also available on Amazon in Kindle and paperback versions.
What You Will Learn
Tender/notice of a claim (policyholder obligations; consequences of failure to timely tender)

State law
Occurrence v. claims v. claims made and reported
Notice prejudice
As soon as practicable
Choice of duty to defend – policyholder election
What is a claim?

Insurer's duty to investigate and respond to tender/notice (with possible discussion of extrinsic evidence, claims handling regulations)

Regulations
Moradi-Shalal
Zhang
Scope of duty to investigate
No duty to follow up for additional information/insured's obligations

The insured's duty of cooperation

Scope
What is prejudice sufficient to allow a defense?

The insurer's duty to defend

Does duty to defend exist?

Duty to defend vs. duty to indemnify
Duty to reimburse defense costs

What is the scope of the duty to defend?

Selection of counsel for insured
Direct payment of defense fees to selected counsel?
What sharing of information is required/permitted between insured, defense counsel and the insurer?
Other obligations?
What other attorneys' fees and costs are "reasonable and necessary" to the defense?

Selection of defense counsel by Insurer

When this occurs
Requirements
What happens if insured objects?

Selection of counsel by Insured

When this occurs. Conflict?
Requirements
Consent of Insurer?
Grounds for withholding consent?

Independent counsel

What this means
Independent vs. panel counsel

Rates/reasonable and necessary

How is this determined? Factors
Cal. Civil Code section 2860
Insurer's auditing of the bills
Recent case law on an insured's use of two defense firms

Insured's duty of cooperation

What this requires
Whether failure to cooperate relieves insurer of its coverage obligations

Allocation

As to parties
As to covered vs. non-covered claims
Effect of allocation provision in policy vs. where one is not included

What are consequences for failing to defend?

Effect on 2860 obligations if carrier is found to have duty to defend or later reverses coverage denial
Effect on insured's duty to cooperate
Effect on insurer's right to allocate under allocation provision in the policy
Exposure to breach of contract liability
Exposure to bad faith liability

Settlement/failure to settle the underlying claim

Control of settlement
Blue Ridge
Consent
Hammer clauses
Duty to affirmatively pursue settlement

Remedies

Differences in state remedies
Montrose stay
Breach of duty to defend?
Breach of duty to settle/indemnify
Structures for settlement
Compensatory/attorney fees/punitives
Insurer's right to reimbursement
Testimonials
"Excellent panel. One of the best panels I've seen."
"Excellent speakers, terrific overview of bad faith issues." Daniel Tripathi, Esq.
"Good speakers, very knowledgeable." Meredith Stewart, Esq.
"Excellent seminar, very thorough. Excellent panel and good price for amount of knowledge gained."
"Very satisfied."
"Informative program."
"Excellent…" Sam Rudolph, Esq.
"Completely satisfied." Allison Donohue, Esq.
"Content and presentation were excellent regarding cases where insured is sued by 3rd party." Susan Brubeck, Esq.
"Good coverage."
"All presentations were good."
"I have utilized all of the service providers that I noted in the survey and truly felt I received great service from each. My favorite continuing legal education seminar provider, Pincus Professional Education is particularly noteworthy though. I have attended about five Pincus seminars. Each was phenomenally packed with useful content and had presenters/speakers of the highest skill level. I would unhesitatingly recommend Pincus to other lawyers and am already planning my next couple of seminars with this CLE provider."
– Quote from The Recorder's 'Best of CA 2013' survey.
Faculty
Jared W. Beilke, Esq.
Partner
JML Law, A Professional Law Corporation

Jared W. Beilke is a member in the Los Angeles office of Engstrom, Lipscomb & Lack. He focuses his practice on business litigation, environmental litigation, insurance bad faith and personal injury claims.
Mr. Beilke earned his Juris Doctor from Southwestern University School of Law and was admitted to the California State Bar in 1997.
---
---
Michael Cohen, Esq.
Partner and Co-Founder
Cohen McKeon, LLP

Michael was born and raised in Oklahoma City, Oklahoma. After high school he attended the University of Texas at Austin, earning his B.A. with Highest Honors (Phi Beta Kappa, Dean's Distinguished Graduate). He graduated in 1991 from Harvard Law School, where he was an editor for the Harvard Law Review.
Michael began his practice in the Dallas office of Susman Godfrey LLP, one of the nation's pre-eminent firms for complex civil litigation and bet-your-business lawsuits. At Susman Godfrey, Michael represented plaintiffs and defendants in federal and state courts throughout Texas and in other states as well. His docket included commercial disputes, contract disputes, securities class actions, disputes related to trade secrets and copyright infringement, complex insurance coverage disputes for Aetna and for Webb County, Texas, and a shareholder's derivative suit against a unit of General Electric. While at Susman Godfrey, Michael tried two cases to judgment. In one, he represented ITT Commercial Finance in a lawsuit against Wal-Mart (judgment for ITT Commercial Finance). In the other, he represented a woman who had been wrongly imprisoned based on charges of theft-by-check for checks that she did not write (judgment for our client).
In 1996, Michael and his older brother started their own firm, Cohen Darnell & Cohen, PLLC. Before the firm had even opened its doors, Michael took over as lead trial counsel for the defendant (Foodmaker) in an employment discrimination case just one week before trial. His predecessor had conducted almost no investigation of the plaintiff's claims. Michael's cross-examination of the plaintiff was so effective that he persuaded a federal judge to dismiss the plaintiff's case and to enter judgment for the defendant without Michael calling even one witness for the employer. Later, Michael represented an inventor in a patent-infringement trial against Huber Corporation, then one of the nation's largest private corporations.
Michael started his plaintiffs' practice in the Los Angeles office of Hagens Berman LLP. At Hagens Berman, Michael represented women in four gender-discrimination class actions against Boeing (in Long Beach, CA; Wichita, KS; and St. Louis, MO). He also represented consumers in class actions throughout California.
In 2004, Michael became the head of the class action department for Shernoff Bidart & Darras. While at SB&D, Michael was one in a team of attorneys representing senior citizens in a series of class actions against insurance companies that had used misleading sales tactics to sell these people grossly inappropriate annuity contracts. Michael also represented individual policyholders against their carriers when their claims were unfairly denied. While at SB&D, Michael took cases that other attorneys had rejected because they were too complicated or required too much work and recovered more than .5 million in settlements for these clients.
In 2006, Michael opened his own firm. He continued taking cases that other attorneys thought were too difficult and obtained substantial settlements for his clients.
From 2009 through 2011, Michael and Heather McKeon represented an Assistant U.S. Attorney in a discrimination and retaliation lawsuit against the U.S. Attorney's Office. In 2011 the parties settled on terms that were favorable to Michael's client. The settlement is said to be the highest for a claim of its kind in the office's history.
Michael continues to represent people and businesses whose claims have been wrongly denied by their insurance carriers. He also represents plaintiffs in other civil matters, including class actions—often insurance-related class actions—contract disputes, employment discrimination, and business disputes.
---
Bob A. Meyers, Esq.
Partner
Sedgwick

Bob Meyers has extensive experience representing U.S. and international insurers in complex, high-value insurance matters, including advising clients about their rights and obligations under insurance policies, state and federal regulations, and representing them in disputes and lawsuits. He has considerable experience handling and managing complex multi-jurisdictional disputes and long-tail insurance claims such as environmental claims and claims arising from allegations of sexual misconduct.
Mr. Meyers also has an active commercial litigation practice in which he advises clients in contract negotiations, structuring transactions, business torts, governance, copyright, trademark and related disputes.
Prior to joining Sedgwick, Mr. Meyers spent 11 years in the Global Insurance Group of an AmLaw 100 firm. Resident in the firm's Seattle office, Mr. Meyers handled and managed cases that arose in several different jurisdictions, including Washington, Oregon, California, New York, New Jersey, Texas, Illinois, Colorado, Idaho, and Hawaii.
---
Ricardo Echeverria, Esq.
Partner
Shernoff Bidart Echeverria LLP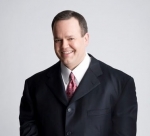 Ricardo Echeverria is a trial attorney with Shernoff Bidart Echeverria LLP handling insurance bad faith and catastrophic personal injury cases. Mr. Echeverria is a past-president of the Consumer Attorneys Association of Los Angeles (CAALA) the nation's largest local association of plaintiffs' attorneys. He was recognized as one of the Top 30 Plaintiff Lawyers in California in 2018 and 2019 and was named one of the Top 100 Attorneys in California in 2017 and 2018 by the Los Angeles Daily Journal. In 2019, he was honored with the Lifetime Legal Achievement Award from Consumer Watchdog.
Mr. Echeverria was named 2019 Trial Lawyer of the Year by Consumer Attorneys of Inland Empire and was also named the 2010 Trial Lawyer of the Year by the CAALA after having been nominated for the award from 2006 through 2009. He has also been a finalist for the Consumer Attorneys of California's Consumer Attorney of the Year in 2007, 2009, and 2018. He was also a finalist for the San Francisco Trial Lawyers Association 2019 Trial Lawyer of the Year. Mr. Echeverria was presented the 2011 – 2012 Jennifer Brooks Lawyer of the Year Award by the Western San Bernardino County Bar Association. In 2012, he received an Outstanding Trial Lawyer Award from the Consumer Attorneys of San Diego. He has been named a Super Lawyer by Super Lawyers Magazine every year since 2005. He has been named a "Best Lawyer" by the Best Lawyers in America publication every year since 2014.He is a member of the American Board of Trial Advocates (ABOTA) and has been recognized as a Top 100 Trial Lawyer in the State of California by The National Trial Lawyers Association. In 2014, Mr. Echeverria was elected a Fellow of the American College of Trial Lawyers (ACTL), which recognizes the top one percent of total trial attorneys in the country.
He has co-authored numerous articles, including "Litigating an HMO Bad Faith Case from the Plaintiff's Perspective," "The Erosion of ERISA Preemption of Bad Faith Liability Actions," "Punitive Damages in Insurance Bad Faith Cases," "HMOs: Delay of Treatment" and "Holocaust Insurance Claims: Getting Justice 50 years Later." Mr. Echeverria has also written several articles for Mealey's Publications, including "Goodrich v. Aetna: A 0.5 million Commentary."Mr. Echeverria received his B.S., magna cum laude, from California Polytechnic State University, San Luis Obispo in 1990, and his J.D. from Santa Clara University in 1993.
---
Tyler C. Gerking, Esq.
Partner
Farella Braun + Martel LLP

Tyler Gerking represents corporate policyholders in complex, high-stakes insurance matters. He helps clients negotiate favorable policy terms that match their unique risk profiles, shepherds clients through the claim process and pursues breach of contract and bad faith claims against insurance companies. He is chair of Farella's Insurance Recovery Group and co-chair of its Privacy & Cybersecurity Group.
Mr. Gerking proactively maximizes the value of his clients' insurance assets with approaches tailored to their needs and goals. He reviews and negotiates insurance policy terms, particularly in the cyber insurance, technology errors & omissions (Tech E&O) and directors & officers liability (D&O) areas, to ensure his clients buy policies that fit their unique risks as closely as possible before claims arise.
Mr. Gerking also seeks to maximize insurance recovery in a variety of claim settings. He pursues cyber, Tech E&O and CGL insurance for data security breaches, product liability litigation, privacy litigation, and intellectual property and other product development disputes; D&O insurance for investigations and litigation involving securities law violation allegations, as well as trade secret misappropriation and investor disputes for private and public companies and venture capital funds; employment practices liability (EPL) insurance for employment-related disputes; and coverage for first-party losses under property and crime insurance policies.
Mr. Gerking is well versed in insurers' defense obligations and assists clients in resolving defense cost issues with their insurance companies. He has extensively litigated issues relating to insurers' duty to defend and bad faith.
* He won a bench trial in California state court against a D&O insurer that breached its duty to defend a securities class action lawsuit and successfully defended the result in the California Court of Appeal.
* He won summary judgment in U.S. District Court for a technology company against its insurer for breach of the duty to defend, also establishing that the breach prevented the insurer from compelling arbitration of a billing rate dispute under Cal. Civ. Code section 2860.
* He has often persuaded courts to stay insurer-initiated declaratory relief actions while the underlying lawsuits proceed, protecting his clients from having to fight "two-front wars."
Mr. Gerking is recognized by Chambers USA as an "up and coming" attorney in California in the Insurance Policyholder practice area (2014-2016). He also has been recognized among Super Lawyers' Northern California Rising Stars and Super Lawyers (2010–2016).
He was a judicial extern for Magistrate Judge Maria-Elena James of the U.S. District Court for the Northern District of California in San Francisco.
---
Larry M. Golub, Esq.
Litigation Partner
Sacro & Walker LLP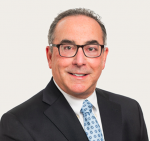 Larry Golub is a litigator who focuses his practice on a wide range of litigation matters for both insurance and non-insurance clients. With more than 35 years of civil litigation experience, his practice focuses on insurance coverage, bad faith, class action litigation, and appellate review.In addition to representing insurance companies, Mr. Golub's clients have included insurance agents, brokers and insurance trade associations. He regularly defends against lawsuits brought under California's Unfair Competition Law and the Telephone Consumer Protection Act.
Mr. Golub is admitted to practice before all California state courts, as well as before the United States Supreme Court, the Ninth Circuit Court of Appeals and the United States District Court for the Central, Eastern, Southern and Northern Districts of California and the District of Arizona. He has received a Martindale-Hubbell® AV Preeminent peer rating.
---
Robert J. Wolfe, Esq.
Partner
Engstrom, Lipscomb & Lack P.C.

Robert Wolfe is a partner in the law firm of Engstrom, Lipscomb & Lack. He has tried over 40 cases to verdict and obtained one of the top 25 largest verdicts in the State of California in 2002. He was the lead trial lawyer in the matter of Pamela Anderson vs. The Private Movie Company which was televised live nationally on Court TV. He has received multiple eight figure judgments representing plaintiffs in complex business litigation matters and catastrophic personal injury matters. He has been a California Super Lawyer from 2004 to the present and received the Lawdragon top 500 lawyers in America.
---
Susan P. White, Esq.
Special Counsel
Buchalter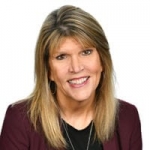 Susan White is an experienced commercial litigation attorney with a specialty in insurance recovery. Ms. White represents corporate and individual policyholders and has recovered millions in insurance proceeds on their behalf in all types of complex litigation against their insurers. She is able to think out of the box, using creative and strategic approaches to both find and maximize insurance coverage for her policyholder clients.
Throughout her 30 years of practice, she regularly has represented a wide variety of clients on numerous insurance coverage issues and has resolved complex insurance matters through settlement, arbitration or trial. Ms. White has extensive experience with complex insurance matters.
Ms. White counsels clients operating in a wide range of industries, including healthcare, pharmaceutical, retail, manufacturing, telecommunications, software and Internet technology, financial services, entertainment, and real estate.
Acting as insurance coverage counsel, Ms. White also represents companies in bankruptcy and advises trustees for bankrupt estates in connection with the recovery of insurance assets for the estate. She also provides risk management guidance to clients to maximize the coverage provided by insurance policies. Additionally, Ms. White speaks regularly on various insurance coverage issues.
---
Matthew C. Lovell, Esq.
Partner
Nicolaides Fink Thorpe Michaelides Sullivan LLP

Mr. Lovell devotes a substantial part of his practice to insurance law, in the context of both complex insurance coverage disputes and bad faith actions, and insurance issues associated with tort litigation. He has litigated bad faith and coverage actions spanning a range of issues, typically claims for defense and indemnity under third party liability policies' bodily injury/property damage and personal injury coverage terms.
Mr. Lovell also focuses a significant part of his practice in defending energy, utility, and manufacturing companies in significant personal injury, wrongful death, property damage, and toxic torts cases. He has experience litigating negligence, products liability, premises liability, and groundwater contamination matters. These matters have involved various accident mechanisms, including electrical contact, asbestos and carbon monoxide exposure, automobile impact, and fire.
Mr. Lovell has jury trial experience in personal injury and groundwater contamination cases. From April to June 2005, Mr. Lovell served as a deputy district attorney for Marin County, where he successfully tried misdemeanor cases to verdict and conducted a variety of evidentiary hearings.
---
Fees
Audio Course and Materials Package – Download: $425
CDs: plus $8.50 shipping and, in CA, sales tax.
CLE Credit
CA General:  This program is approved for 6.0 units of general CLE in California.
This program is approved for CLE in the states listed above.  Upon request, Pincus Pro Ed will provide any information an attorney needs to support their application for CLE approval in other states other than what is listed above.
Terms and Policies
Recording policy: No audio or video recording of any program is permitted.
Seminar Cancellations: Should you be unable to attend for any reason, please inform us in writing no later than 14 days prior to the event and a credit voucher will be issued. If you prefer, a refund, less a $50 non-refundable deposit, will be issued. No refunds or credits will be given for cancellations received within 14 days of an event. However, if you notify us within 14 days of an event, and wish to convert your in-person attendance registration to an Audio CD package (with handout), we can do so. A small additional shipping charge, and sales tax in CA, will be incurred. No shipping charge is incurred for downloads. We will also issue a voucher for the amount paid if you notify us within 14 days and prefer not to have the audio recording.
Substitutions may be made at any time.
Webinars, Tele-seminars and Webcast Cancellations: Once log-in codes and passwords are issued for a webinar, tele-seminars or webcasts, a refund is not possible. If for any reason you cannot attend the event after you have received the codes, we will automatically convert your registration to an instant streaming/instant download or CD format and provide you with the information you need to access the recording after the program concludes and the recording is available.  Conversions to CD require a $8.50 shipping fee, and in CA, 9% sales tax.
Downloads/CDs/DVDs – Refund policy:
Downloads are non-returnable/non-refundable once purchased and received. Tapes, CDs and DVDs are returnable for a full refund or replacement if defective, within 90 days of purchase.
Reminder: The room temperature at hotels and other seminar locations are notoriously hard to control. Please bring a sweater or jacket in case it gets cold and/or layer as if you are going to the movies so you are comfortable.