Immigration Litigation in Federal Court: The Nuts and Bolts
Audio program! (check our CLE Programs page for live versions)
Immigration cases being litigated in Federal Court have increased dramatically lately. And immigration law at the agency level has became as arbitrary and capricious as can be.  If you have a case or might have a case that will go in that direction, you will want to attend this program!
This is a practical skills program that will teach you the nuts and bolts proceedures you need, as well as the law, and help you navigate federal court successfuly. Please see the agenda below for details.
Faculty includes recently retired judges and experienced attorneys who litigate in federal court on a regular basis.
* This program is no longer approved for CLE in Florida. It is approved for credit in California.
Have you ever thought about improving your public speaking skills? Now is the time! Get Faith Pincus' newly published book Being Heard: Presentation Skills for Attorneys, from the ABA now (ABA members receive 10%-20% off). It is also available on Amazon in Kindle and paperback versions.
What You Will Learn
Program Introduction
Pre-Litigation
Definitions
Preserving the Record
Exhaustion of Remedies
When to file a Complaint
Authority
Venue
Tools in District Court 
How to file a Complaint in the District Courts
How to serve the Government / Defendants
Summary Judgments
Responding and Communicating with OIL/Government
Challenging Motions to Dismiss
Do I settle? What to watch out for when settling
Resource to Use
Vehicles for Specialized Immigration Litigation Jurisdiction
Jurisdiction
Petitions for Review
Petitions for Writs of Habeas Corpus
Review Under the Administrative Procedure Act
Scope of Review under the APA
Overview of Deference Principles
Exhaustion
Cause of Action and Remedies
Practical Consideration in Deciding to Litigate
Preserving the Record
Testimonials
"Excellent seminar. Thank you." – Kate Metcalf, Esq.
"Thank you and thank Mrs. Pincus once again for allowing us the opportunity to attend the Immigration Litigation in Federal Court course.  The speakers were very informative and the subject matter timely.  We all came away with new tools to better assist our clients." – Fernando Wytrykusz, Esq., Catholic Legal Services, Inc.
"I found it useful." – Maria Herrera Mellado, Esq.
"Overall, very good. Very helpful speakers." – Chelsea Nowell, Esq.
These testimonials are from our 2018 Immigration 101 South Florida Conference.
"Great to hear these experts speak. Absolute expert lecturing." – Vincent Miller, Esq.
"I was very satisfied with the program… Very good information and tips!" – Luis Alvan, Esq.
"Very satisfied." – Edward Ramos, Esq.
"Great!" – Laura Fonseca, Esq.
"Very good overview of the entire topic. Given that it was only two days, the speakers did a great job with providing the relevant details."
"The speakers are amazing and the topics are excellent."
"Excellent – great presenters, very knowledgeable."
"Great examples. Straight forward and easy to follow."
"Great seminar!"
These testimonials are from our 2014 – 2017 Immigration 101 programs in Fort Lauderdale and Orlando with many of the same speakers and most of the same topics.
"Excellent presentation of topics. Very good overview." – Lisa Thompson, Esq.
"Great overview – learned a lot. Great speakers." – Joshua Aguilar, Esq.
"Amazing!!! It really increased my interest in pursuing more immigration law; Great resources!!!" – Yamilette Rivera, Esq.
"I wanted an entry-level, basic introduction to Immigration Law and that's what I got. I was very impressed by the quality of the presenters. They were all experts in their field and were effective in sharing their wide knowledge base with us." – Laura dePaz Cabrera, Esq.
"Speakers were extremely knowledgeable and willing to answer even the simplest question. Felt as though it was a comprehensive introduction to a complicated subject." – Lauren Bebek, Esq.
"Very informative. I learned a lot!" – Isaura Gomez, Esq.
"Great CLE." – Alex Farris, Esq.
"Great speakers. I received a lot of clarification as a paralegal…Thanks!"  – Shirley M. Quesada Rivera
"Great big-picture overview of practicing Immigration Law."
"Excellent overview." – D. Halper, Esq.
"Absolutely satisfied with the course and the information I received from it." – S. Wilkerson, Esq.
"I haven't felt this excited about practicing law in a while – can't wait to get my feet wet!" – K. Rosenchal, Esq.
"Very informative and useful information." – E. Samet, Esq.
"Very educational and great speakers!" – C. Perez, Esq.
"Great insight."  – E. Rafael Hahn, Esq.
"It was a good intro into immigration." – D. Duckett, Esq.
"Very good and knowledgeable speakers." – B. Mittelberg, Esq.
"Good course. I'm glad I came…" – A. Rivera, Esq.
"Great! All of them explained every single question." – F. Cervantes, Esq.
"This class was simply phenomenal. Thank you!" – Gisela Rodrigues, Esq.
"Great overview of the visas!" – Sherine Makar, Esq.
"I would like to get into immigration law. This seminar was a great introduction."
"I found the seminar very informative." – Pedro A. Lopez, Esq.
"All of the speakers were great, the information was invaluable."
"The speakers and content were great."
"Good material and presenters."
"Great speakers. I wish there was more time."
"Thorough primer on relevant topics in this field."
"Very good overview."
"The panel was very knowledgeable."
"The material given was wonderful."
"Great speaker. Extremely knowledgeable."
"Fantastic info!"
These testimonials are from our 2016 and 2017 Immigration 101 programs in Los Angeles with similar agendas:
"It was great and I learned a lot. It was an awesome experience, thank you!" Ismael Rosas, Esq.
"As a new attorney to immigration law I was satisfied with the program because it provided a great overview of immigration laws. I chose this particular seminar because of the comprehensive nature of the agenda and I appreciated that so many topics within immigration were covered."
"It was an incredibly helpful overview of immigration! Thank you!" – Yana Loboda, Esq.
"Excellent experience, good job!" – Gulomjon Azimov, Esq.
"Overall I thought that the seminar was helpful and informative." – April Perez, Esq.
"Incredible rooster of speakers." – Serrano Margaret, Esq.
"Green, Damast, and Piibe were fabulous. Lots of energy, extremely knowledgeable, and their material was informative." – David A. Torres, Esq.
"Everything was well explained." – Aaron Caspar, Esq.
"It's a good seminar. Thank you all! Loved Susan, James and Alary!!" – Jenny (Paralegal)
"Excellent staff and fantastic speakers. 5-Star program. Very satisfied with panels, content, and hotel location. [Pincus Staff] were very professional and extremely competent; ALL of the attorney presenters were erudite, highly-experienced, and very interesting – some of the best I've heard. The overall quality of the entire program was excellent."
"Very good speakers, well-organized."
"Great overview. Thanks! I work in a niche area of immigration law and wanted a base for other types of visas. Great seminar."
"I needed a systematic overview of the major immigration case types and got it."
"Truly enjoyed all the speakers and topics."
"Well organized, breaks at perfect times, panel was perfect, great speakers. Well done!"
"It's a good seminar, thank you all!"
"Comprehensive covers all major bases."
"Speakers were very good obviously know their stuff."
"[Speaker] seems extremely up-to-date with current immigration matters."
"[Speaker] She's really organized and explained things well."
Faculty
Maria Casablanca, Esq.
Akerman LLP

Maria "Marisa" Casablanca has dedicated herself to the practice of U.S Immigration and Nationality Law for 25 years. Her practice involves representing corporate clients and individuals in obtaining immigration assistance and benefits. Marisa is Board Certified in Immigration and Nationality Law by The Florida Bar, and was a member of The Florida Bar's Certification Committee for Immigration and Nationality Law.
Marisa counsels her clients on a wide array of immigration related issues including obtaining assistance and benefits such as employment visas (EB-5) as well as business related visas and residency for foreign nationals, representing family members of permanent residents and United States Citizens, and assisting those seeking asylum.
An experienced litigator, Marisa practices in all areas of Immigration law and is admitted to practice before the Supreme Court of the United States, the Immigration Court, the Board of Immigration Appeals, the Southern District Court and the Eleventh Circuit Court of Appeals. She has filed a petition for certiorari with the Supreme Court on an immigration issue that conflicted with different states. She advises employers on compliance procedures and counsels individuals on how to maintain their status in the United States.
---
Jeffrey A. Devore, Esq.
Devore Law Group, P.A.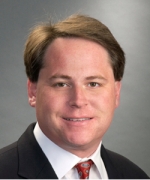 Jeffrey A. Devore practices immigration and nationality law with the Devore Law Group in West Palm Beach (Palm Beach Gardens), Florida. He received his Bachelor of Science degree in Computer Science from Bowling Green State University and his Juris Doctor degree from The Thomas M. Cooley Law School. He was admitted to The Florida Bar in May, 1990.
Mr. Devore is Board Certified in Immigration and Nationality law by The Florida Bar and specializes in assisting foreign nationals who want to live and work in the United States and companies that wish to employ them. He is AV® Rated by Martindale-Hubbell, indicating very high to preeminent legal ability and very high ethical standards as established by confidential opinions from members of the Bar. He has been recognized as an expert in immigration law and frequently litigates against the United States Departments of State, Justice and Homeland Security in Federal Courts. He writes and lectures extensively on United States immigration and naturalization matters.
He is admitted to practice before the United States Supreme Court, the United States Court of Appeals for the 9th and 11th Circuits, the U.S. District Courts for the Middle and Southern Districts of Florida, the Northern District of Texas, the Western District of Tennessee, and the District of Arizona.
Specialties: Recognized as one of the Best of the Bar, the Legal Elite, and a Florida Super Lawyer, Mr. Devore is a two time recipient of the Immigration Law Award presented by the Legal Aid Society of Palm Beach County in recognition of outstanding Pro Bono service. He is listed in Who's Who Legal for his expertise in business immigration and is one of approximately 60 attorneys in the State of Florida certified as a specialist in Immigration and Nationality law by The Florida Bar.
---
Juliana G. Lamardo, Esq.
Founder
Law Offices of Juliana G. Lamardo, P.A.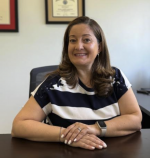 Juliana G. Lamardo was born in São Paulo, Brazil. When she was 8 years old, her parents made the difficult decision to leave Brazil in search of a better life. Juliana's father obtained an L-1A visa and moved the entire family to the United States. In 1994, Juliana became a lawful permanent resident and then a U.S. Citizen in 2001. Juliana experienced the immigration process firsthand and knows how apprehensive it can be.
Juliana attended Florida International University in Miami and earned a Bachelor's in Business Administration in 2003. Following her mother's footsteps as an attorney, Juliana attended law school at Barry University School of Law in Orlando, Florida. She graduated in 2007. It was in law school where her desire to help other immigrants came to life.
Juliana opened the Law Offices of Juliana G. Lamardo in 2016. She was previously a Senior Associate Attorney with a private immigration law firm for over six years, where she handled thousands of cases. She concentrates in the areas of deportation defense, bond hearings, deferred inspections, family-based residency, Citizenship, and naturalization.
Juliana has represented clients in removal and bond proceedings before the Immigration Court, before the United States Citizenship and Immigration Services (USCIS) on family-based petitions, applications for residency, and applications for Citizenship, as well as various waivers for criminal activity. She has also appeared before the Customs Border Protection (CBP) for deferred inspections.
She is a frequent speaker at various immigration-related seminars including the American Immigration Lawyers Association (AILA), Pincus Professional Education, and the Association for the Studies of the Cuban Economy (ASCE). She was also a regular guest speaker on Almavisión radio (87.7 FM) on issues related to immigration.
She has been licensed by the Supreme Court of Florida and the United States District Court, Southern District of Florida Division since 2008. She is also a member of the Florida Bar and is licensed to practice immigration in all 50 states.
Juliana is fluent in Portuguese, Spanish, and English. She understands the complexities associated with immigration procedures and she applies her knowledge and background to competently assist those who wish to build a life in this country.
---
Hon. Adam Opaciuch (Ret.)
Bio coming soon!
---
Mark Prada, Esq.
Partner
Prada Urizar, PLLC
Mark Prada is the co-founder of Prada Urizar, PLLC, a law firm that focuses on resolving complex immigration issues, such as defending persons in removal proceedings, and representing immigrants in federal litigation.
Mr. Prada graduated from the University of Miami School of Law, and also holds a Bachelors in Business Administration from Florida International University. He began his legal career by representing victims of domestic violence and other crimes as part of a nonprofit organization, and eventually opened his own practice.
Mr. Prada grew up in Miami, and is the son of Colombian immigrants.
---
Fees
Audio Course and Materials Package – Download or CD: $425
CDs: plus $8.50 shipping and, in CA, sales tax.
Florida CLE has expired for this program.
CLE Credit
FL General:  This program is no longer approved for credit in Florida. CLE expired on May 31, 2021.
FL Board Certified: This program is no longer approved for Board Certified CLE credit in Florida. CLE expired on May 31, 2021.
CA General:  This program is approved for 6.0 units of general CLE in California.
This program is approved for CLE in the states listed above.  Upon request, Pincus Pro Ed will provide any information an attorney needs to support their application for CLE approval in other states other than what is listed above.
Terms and Policies
Recording policy: No audio or video recording of any program is permitted.
Seminar Cancellations: Should you be unable to attend for any reason, please inform us in writing no later than 14 days prior to the event and a credit voucher will be issued. If you prefer, a refund, less a $50 non-refundable deposit, will be issued. No refunds or credits will be given for cancellations received within 14 days of an event. However, if you notify us within 14 days of an event, and wish to convert your in-person attendance registration to an Audio CD package (with handout), we can do so. A small additional shipping charge, and sales tax in CA, will be incurred. No shipping charge is incurred for downloads. We will also issue a voucher for the amount paid if you notify us within 14 days and prefer not to have the audio recording.
Substitutions may be made at any time.
Webinars, Tele-seminars and Webcast Cancellations: Once log-in codes and passwords are issued for a webinar, tele-seminars or webcasts, a refund is not possible. If for any reason you cannot attend the event after you have received the codes, we will automatically convert your registration to an instant streaming/instant download or CD format and provide you with the information you need to access the recording after the program concludes and the recording is available.  Conversions to CD require a $8.50 shipping fee, and in CA, 9% sales tax.
Downloads/CDs/DVDs – Refund policy:
Downloads are non-returnable/non-refundable once purchased and received. Tapes, CDs and DVDs are returnable for a full refund or replacement if defective, within 90 days of purchase.
Reminder: The room temperature at hotels and other seminar locations are notoriously hard to control. Please bring a sweater or jacket in case it gets cold and/or layer as if you are going to the movies so you are comfortable.