Immigration: Evidentiary and Procedural Issues in Immigration Court, Motions and Appeals (CA)
Audio program! (check our CLE Programs page for live versions)
What You Will Learn
Introduction and Overview
Asylum: Real ID Act

Corroborating claims of applicant
Social Group membership for basis of Asylum claim
When to file / not file
Possible use of expert witnesses
Evidentiary challenges
Elimination of one-year bar
MTRs for asylum-related relief

The BIA: Jurisdiction, Scope of Review, Motions v. Appeals

Jurisdiction and scope of review, including recent case law
Motions to re-open/reconsider with the IJ as compared to an appeal with the BIA
When should you file a motion to re-open/reconsider with the BIA instead of pursuing further appellate review?
Motions to remand due to new evidence/developments
Reading the BIA's decision – how to ensure it adequately addresses the issues raised on appeal

Motions to Re-open / Joint Motions to Re-open & Mediation
Motions to Re-open / Joint Motions to Re-open

Getting around the filing deadline and number bar
MTRs based upon ineffective assistance of counsel/non-attorneys

IAC can qualify as "new evidence" even for those MTRs not subject to the filing deadline/number bar

In absentia MTRs based upon lack of notice and exceptional circumstances
Late MTRs and IJ/BIA's sua sponte authority (and lack of appellate review thereof)
Joint MTRs (JMTRs)

Susan's comments for consideration: these usually spring from attempts to get around the filing deadline, but they also may splice into the 9th circuit mediation (below). In LA, we find it difficult to negotiate with USICE so don't approach them on anything that's within the filing deadlines– don't know about anyone else's experience?

Mediation

Negotiating with USICE and OIL

How USICE approaches its cases

Mediation on the merits of the case (notes to consider: usually involving some procedural error that occurred down below, such as the BIA's failure to write an adequate decision)
Mediation based on remand for jointly supported relief, such as a Joint Motion to Reopen

Continuances
How long is reasonable
What are reasonable grounds?

Prosecutorial Discretion in the litigation process, at the 9th Circuit and Immigration Court 

How to apply
When to apply
Where to apply
Judicial reiview of the Procecutorial Discretion decisions

Beyond the BIA

Preparing for Circuit Court Appeals
When and how to file in district court

Changes of venue

What happens when its denied?

Ineffective Assistance of Counsel
Case Study: Supreme Court Litigation

A look at a case based upon the Child Status Protection Act, involving family-based and employment-based immigration

Looking at the intersection of law and policy, and the role played by the USCIS, the State Dept., the BIA, the Federal District Courts, the U.S. Court of Appeals and, ultimately, the Supreme Court
An example of how Courts interpret statutes

Hardship

Case Study: Cancellation of Removal for non-LPRs

A look at a case where Removal was granted by Judge Einhorn, reversed by BIA, and challenged at the US Court of Appeals.  Ultimately, five years after the case began, the case was remanded to Judge Einhorn who granted the case a second time
A look at why and why the government did not appeal his decision again
An example of how attorneys can make use of the media and Members of Congress to benefit their clients

DOMA

Gender issues and Asylum  – a new practice area
New opportunities in family immigration and litigation Defense
Case Study: We filed an I-130 and an Asylum case for a same sex couple

Relations with ICE

How to communicate with the Government
Testimonials
In a message written to Judge Bruce Einhorn (ret.), an attendee expressed, "As an attendee of the 'Introduction to Immigration Practice' I wanted to thank you for your insightful and obviously dedicated presentation this afternoon."
"The content and the analysis of what an attorney must know and be able to present on behalf of her client was both a challenge intellectually but more importantly a call for good work to be done."
"I was especially moved by your last statement that 'if you decide to pursue this field of law…you might actually save a life.' There could be no better motivation."
"I enjoyed the afternoon both the material presented and the obvious dedication with which it was presented."
Thank you for your time and your energy." G. Gottlieb, Esq.
"Fantastic! Really enjoyed the very clear discussion of issues relevant to day-to-day practice. Thank you!"
"[Judge Einhorn] is amazing and inspirational! He's a wealth of knowledge & a very effective instructor!"
"Lots of new info!"
"Excellent!" Donald Garrard, Esq.
"Good energy & display of expertise."
"A lot of practical knowlege!"
"I have utilized all of the service providers that I noted in the survey and truly felt I received great service from each. My favorite continuing legal education seminar provider, Pincus Professional Education is particularly noteworthy though. I have attended about five Pincus seminars. Each was phenominally packed with useful content and had presenters/speakers of the highest skill level. I would unhesitatingly recommend Pincus to other lawyers and am already planning my next couple of seminars with this CLE provider." – Quote from The Recorder's 'Best of CA 2013' survey.
Faculty
---
David B. Gardner, Esq.
Certified Specialist in Immigration and Nationality Law, State Bar of California, Board of Legal Specialization
Law Offices of David B. Gardner, Inc.

David B. Gardner has more than 30 years professional legal experience advising clients on US Immigration, International Business and Taxation matters. Mr. Gardner was admitted as a Solicitor in England and Wales in 1974, and as a Solicitor in Hong Kong in 1984. He became a member of the California Bar in 1979 and is admitted to the U.S. District Court for the Central District of California and to the U.S. Court of Appeals for the Ninth Circuit. He graduated from the University of Sussex, in England with a Bachelors' degree in Law, with honors in 1974. He completed graduate studies at Northrop University, California (now University of West Los Angeles), with a Masters degree in Taxation in 1980 and subsequently taught at Northrop University as an Adjunct Professor of International Taxation. He is the author of: "IRS, INS and Foreign Entertainers," Hastings Law Review, Summer, 1983 and has written numerous articles and spoken on immigration law and practice. He founded the Law Offices of David B. Gardner in 1985 as an international law practice and since 1996, following a law firm merger, has practiced exclusively in the areas of Immigration and Nationality Law.
Mr. Gardner is Certified by the State Bar of California as a specialist in Immigration and Nationality Law. He represents clients in all types of immigration cases before Agencies of the Department of Homeland Security, the Executive Office for Immigration Review and in the Federal District Courts and Circuit Courts of Appeal. He was lead counsel in Vukmirovic v. Ashcroft, 362 F. 3d 1247(9th Cir. 2004). and Vukimorivic v Holder (9th Cir Sept 2010).
Mr. Gardner was co-founder of several non for profit organizations including the Spirit of Youth foundation (an exchange program between under-privileged youth from Los Angeles and in the United Kingdom); the California Israel Chamber of Commerce and the Southern California Israel Chamber of Commerce. He was awarded the honor of Cavillieri by the Government of Italy for legal services on behalf of the Italian Consulate in Los Angeles. He is a past president of Bnai David Judea Congregation in Los Angeles and continues to be active in a variety of local and international community organizations.
---
Susan E. Hill, Esq.
Partner
Hill & Piibe, Immigration Attorneys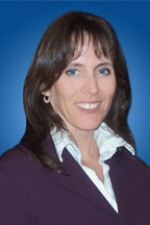 Susan E. Hill is a partner at the immigration law firm of Hill & Piibe, in charge of appellate litigation before the Ninth Circuit U.S. Court of Appeals, as well as nonimmigrant visas and other business/employment cases, especially in the equestrian industries. After graduating from Pepperdine University School of Law, Malibu, California in 1993, she went immediately into solo practice and has been working exclusively in the area of immigration law since 1995. She operates the firm's Orange County office located in San Juan Capistrano.
At any time, Ms. Hill has about a dozen or more cases pending at the Ninth Circuit U.S. Court of Appeals, and has handled more than one hundred cases in total, with issues often focused on procedural due process, jurisdiction, statutory interpretation, Constitutional challenges, and asylum issues.
Outside of her immigration practice, Ms. Hill served as a Board Member and Co-Chair for the Domestic Violence Project of the Women Lawyers Association of Los Angeles (WLALA), which implements the Legal Clinic for Sojourn Services for Battered Women. This Legal Clinic is located in Santa Monica, California, and dispenses free legal advice to victims of domestic violence. A volunteer with the clinic from 1994-2012, Ms. Hill assumed the role of Co-Chair from 2004-2010.
Ms. Hill mentors several volunteer attorneys handling pro-bono immigration work, advising them on the complexities of motions to reopen and other issues. She also mentors young attorneys and students interested in immigration law.
---
Nancy E. Miller, Esq.
Certified Specialist in Immigration & Nationality Law, State Bar of California, Board of Legal Specialization
Reeves, Miller, Zhang & Diza

Attorney Nancy E. Miller is Managing Partner of Reeves, Miller, Zhang & Diza. She heads the Deportation Defense and Federal Litigation Departments. She became a partner of the Firm in January 2008. She is certified by the State Bar of California as a Specialist in Immigration & Nationality Law.
Attorney Miller has successfully represented hundreds of clients in political asylum, withholding of deportation, cancellation of removal, and criminal and fraud waiver cases before the Immigration Court, U.S. District Court and the United States Court of Appeals. She successfully argued the landmark case of Song v. INS – a U.S. District Court case involving the availability of 212(h) waivers for persons convicted of certain crimes. She is also lead counsel in the nationwide class action lawsuit Costello v. Napolitano and co-counsel in the consolidated case of De Osorio v. Mayorkas which allows adult children to retain the priority date of their parent's petitions despite their having aged-out.
During the almost thirty years that Ms. Miller has been an attorney, she has defended clients in the immigration courts; obtained immigration and naturalization benefits for clients from the INS/DHS; defended clients in state and federal criminal proceedings; and pursued post-conviction relief, such as petitions for habeas corpus and writs of coram nobis, for non-citizens convicted of crimes.
---
Curtis F. Pierce, Esq.
Certified Specialist in Immigration & Nationality Law, State Bar of California, Board of Legal Specialization
The Law Offices of Curtis Pierce

Los Angeles immigration attorney Curtis Pierce is a Certified Specialist in Immigration & Nationality Law by the State Bar of California Board of Legal Specialization. He has been a member of the California Bar since 1986.
The goal of his law firm is to find solutions for difficult immigration problems and provide dedicated and conscientious representation to every client.
For six consecutive years (2011, 2010, 2009, 2008, 2007, 2006), Curtis Pierce was selected as a SuperLawyer by Law and Politics and Los Angeles Magazine. After a survey of 65,000 lawyers, a blue ribbon panel review process and independent research of his background determined that he is among the top 5% of lawyers in all practice areas and top 2% of attorneys practicing immigration law in Southern California.
In the January 2007 edition of California Lawyer Magazine, Mr. Pierce was featured in the cover story for his work in Immigration Court.
From 1992-1995, he taught Constitutional Law at the Sorbonne (University of Paris). He received his Bachelor of Arts degree with a major in Political Science from U.C.L.A, where he graduated Cum Laude. He obtained his Juris Doctor from Loyola Law School in Los Angeles.
Mr. Pierce is currently an active member of the American Immigration Lawyers Association. He has published numerous articles on immigration law and is often asked to participate as a speaker at conferences for attended by immigration practitioners. In December of 2005, Mr. Pierce lectured fellow immigration attorneys Los Angeles on the topic Voluntary Departure at a program presented by the Immigration Section of the Los Angeles County Bar Association. In May 2008, he presented a seminar in French on business visas (L-1, H-1B, and E-2) at the American Business School Paris, located on the right bank of the City of Light. The lecture hall was filled with enthusiastic Europeans hungry for the American dream.
Mr. Pierce is also admitted to practice before the United States Court Of Appeals For The Ninth Circuit, where he has successfully argued many cases, including Lopez v. INS, 184 F. 3d 1097 (9th Cir. 1999), Cardenas v. INS, 294 F.3d 1062 (9th. Cir. 2002) and Hoxha v. Ashcroft, 319 F.3d 1179 (9th Cir. 2003).
In the January 2007 issue of CALIFORNIA LAWYER MAGAZINE, immigration attorney Los Angeles Curtis Pierce is featured in the cover story for his representation of a young, French speaking refugee from Republic of Congo. Curtis Pierce is noted as a Certified Specialist in Immigration and Nationality Law. In the article by Administrative Law Judge Bill Blum, Pierce provides his thoughts and insights concerning the asylum process and immigration court. He also discusses how the process affects his client who fled a nation that was recently embroiled in full scale civil war.
---
Carl Shusterman, Esq.
Certified Legal Specialist in Immigration & Nationality Law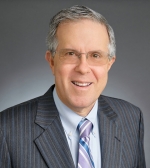 Mr. Shusterman is a 1973 graduate of the UCLA School of Law. He served as an attorney for the U.S. Immigration and Naturalization Service (INS) until 1982 when he entered the private practice of law. He is authorized to practice before the Supreme Court of California, the Federal District Court, the U.S. Court of Appeals, Sixth, Seventh and Ninth Circuits and the Supreme Court of the United States.
Mr. Shusterman is a former chairman of the American Immigration Lawyers Association (AILA), Southern California Chapter and served as a member of AILA's National Board of Governors (1988-97). He has chaired numerous AILA Committees, spoken at dozens of AILA Conferences and has contributed a number of scholarly articles to AILA's publications.
Mr. Shusterman is a Certified Specialist in Immigration and Nationality Law, State Bar of California. He has served as a member of the Immigration and Nationality Law Advisory Commission for the State Bar. Each year since 2002, he has been voted as a Super Lawyer in Southern California by his colleagues in the bar. For each of the past 10 years, Mr. Shusterman has been voted as one of the Best Lawyers of America. He is listed in The International Who's Who of Corporate Immigration Lawyers.
Mr. Shusterman is a frequent writer and lecturer on immigration law. His articles, letters to the editor and quotes have appeared in such prestigious publications as the New York Times, Washington Post, Canada's Globe and Mail, USA Today, Los Angeles Times, Wall Street Journal, National Law Journal, California Lawyer, Los Angeles Lawyer, Journal of the American Medical Association, Christian Science Monitor, Atlantic Monthly, Computer World, Information Week, Issues in Science and Technology, Variety, and numerous other publications. He has written for, and been quoted extensively in, leading periodicals specializing in immigration law including Interpreter Releases, Immigration Law and Procedure, Immigration Briefings, Inside Immigration, Immigration Journal and U.S. Immigrant Magazine. In addition, he has appeared on various television programs including NBC's Today Show, CNN's Headline News, the Nightly News with Peter Jennings and on a wide variety of nationally syndicated radio shows.
Mr. Shusterman has testified as an expert witness before the Senate Immigration Subcommittee in Washington, D.C.
---
Fees
CD INVENTORY CLOSE OUT SALE! 
SELECT CDS REDUCED – 60-94% OFF* 
Audio Course and Materials Package – Download: $425
Audio Course and Materials Package – CD: $425 $25
CDs: plus $8.50 shipping and, in CA, sales tax.
*New orders only, while supplies last.
CLE Credit
CA General:  This program is approved for 6.0 units of general CLE in California.
CA Certified Legal Specialist:  This program is approved for 6.0 hours of legal specialist educational credit in Immigration and Nationality Law in California.
This program is approved for CLE in the states listed above.  Upon request, Pincus Pro Ed will provide any information an attorney needs to support their application for CLE approval in other states other than what is listed above.
Terms and Policies
Recording policy: No audio or video recording of any program is permitted.
Seminar Cancellations: Should you be unable to attend for any reason, please inform us in writing no later than 14 days prior to the event and a credit voucher will be issued. If you prefer, a refund, less a $50 non-refundable deposit, will be issued. No refunds or credits will be given for cancellations received within 14 days of an event. However, if you notify us within 14 days of an event, and wish to convert your in-person attendance registration to an Audio CD package (with handout), we can do so. A small additional shipping charge, and sales tax in CA, will be incurred. No shipping charge is incurred for downloads. We will also issue a voucher for the amount paid if you notify us within 14 days and prefer not to have the audio recording.
Substitutions may be made at any time.
Webinars, Tele-seminars and Webcast Cancellations: Once log-in codes and passwords are issued for a webinar, tele-seminars or webcasts, a refund is not possible. If for any reason you cannot attend the event after you have received the codes, we will automatically convert your registration to an instant streaming/instant download or CD format and provide you with the information you need to access the recording after the program concludes and the recording is available.  Conversions to CD require a $8.50 shipping fee, and in CA, 9% sales tax.
Downloads/CDs/DVDs – Refund policy:
Downloads are non-returnable/non-refundable once purchased and received. Tapes, CDs and DVDs are returnable for a full refund or replacement if defective, within 90 days of purchase.
Reminder: The room temperature at hotels and other seminar locations are notoriously hard to control. Please bring a sweater or jacket in case it gets cold and/or layer as if you are going to the movies so you are comfortable.