Immigration 101: The Nuts and Bolts (CA location)
Audio program! (check our CLE Programs page for live versions)
This program has been POSTPONED in order to protect the health of our customers and staff – due to the recent spread of the COVID-19 virus in Southern California.

We will reschedule this program for September or October 2020.



We recently held the same program in Florida. It had great reviews and is eligible for CLE credit in California. If you would like to order the audio package, please click HERE.
If you wish to pre-order this year's Immigration 101 (Los Angeles) audio package, we will ship your CD / email your download as soon as the recording is available.
Our Immigration 101 two-day program is a must-attend for any attorney new, or somewhat new, to their immigration practice.
Actually, it's also great for anyone who needs to know more about a specific practice area of immigration that is not yet their forte, or needs a refresher.
We'll kick off the first day with a good, broad introduction to immigration law and practice, give you a road map, and cover all of the myriad Terms of Art and acronyms you need to know to practice in this area. This includes the list of authorities who regulate immigration, the interplay between immigration laws and policy, the difference between Immigrant and Non-Immigrant, Visa vs. Status, Inadmissibility vs. Deportability, and more. You get the idea.
Once you've had that thorough overview, our faculty will provide some guidance and advice about how to set up and manage your immigration practice. What do you do when someone walks in the door? What resources are available? What should your intake form look like? What cases should you turn down? All important questions.
Once you've got the basics, faculty will launch into the rest of the program. This includes, on Day One: Permanent (immigrant) Visas: Family Based, Permanent (immigrant) Visas: Employment Based, and Waivers.
On Day Two, you will learn about: Working Visas, Immigration Court, Inadmissibility and removability, Immigration Court, Refugee and Asylum and Citizenship.
It's a thorough program. You'll learn what you need to know. The audio package also includes a great handout with terrific resources.
This program will be recorded live in Fall 2020 in Los Angeles, CA and live on January 16-17, 2020 in Miami, FL. The audio package, including seminar materials, will be available within two-three weeks after each live program date.
Can't wait? Do you need this information now? You can purchase our recent Immigration 101 program, which recorded on January 16-17 in Miami. You can order that program here.
Have you ever thought about improving your public speaking skills? Now is the time! Get Faith Pincus' newly published book Being Heard: Presentation Skills for Attorneys, from the ABA now (ABA members receive 10%-20% off). It is also available on Amazon in Kindle and paperback versions. You can also order it from us here.
What You Will Learn
Day One Topics

Broad Introduction, Resources and Important Terms
Authorities:

USCIS
ICE
CBP
Department of Homeland Security
US Department of Justice – Immigration Court
US Department of State -Embassies
US Department of Labor

Governing Law: The interplay between Immigration laws and policy
Terms of Art
Immigrant vs. Non-Immigrant;
Visa vs. Status
Inadmissibility vs. Deportability
Who is considered not legally in the US?
Unlawfully Present, Out of Status or both?
Other Important Acronyms

Non-Immigrant Visas
H-1B visas/status and Labor Condition Applications (LCAs)
L-1 visas/status
Other non-immigrant categories, including B, E, F, J, K, O, R, S, T, TN, and U
Visa Waiver Program
Rules of chargeability
Waivers of inadmissibility: 212(e), 212(d)
Employment Based Immigrant Visas and Employment Enforcement
Employment-based (EB 1-5) immigrant visa
categories
Labor certifications
Employer compliance (INA 274A)
Priority Dates
Consular Processing and Procedures
Consular processing v. Adjustment of Status
Arriving aliens and reentry doctrine
Affidavits of support
Reentry permits and abandonment of LPR status
Parole-in-place
Burden of proof
Family Based Immigrant Visas
Family-based immigrant visa categories
Marriage fraud (including 204(c))
Adjustment of status (INA 245(a), (c), (k) and (i))
Conditional Permanent Resident status
Violence Against Women Act
Child Status Protection Act
Affidavits of support
Removal, Relief and Bonds
Removal Proceedings
Criminal grounds of removability
Other grounds of removability
Relief:

Cancellation of Removal (LPR & Non-LPR)
Asylum/Withholding/CAT
NACARA
212(c)
INA § 237(a)(1)(H) waiver
Voluntary Departure
Temporary Protected Status
AOS
Suspension of Deportation

Expedited removal (INA 235(b) and 238)
Executive actions and prosecutorial discretion
Bonds

Eligibility, Jurisdiction
Redeterminations and Conditions
Mandatory Detention
Rodriguez Hearing

Reinstatement of removal orders
Day Two Topics
Motions and Review
In absentia hearings and orders
Motions to reopen/reconsider/remand/ terminate in removal proceedings
Other agency actions
Administrative Appeals (BIA, AAO, BALCA)
Judicial deference to administrative actions and orders (Chevron and Brand X)
Federal court jurisdiction
Federal District Court actions
Federal Court of Appeals review
The latest court cases
Challenges to NTAs
Bars to Admissibility& Waivers
Criminal activity (INA 212(a)(2))
Misrepresentation (INA 212(a)(6)(C)
Unlawful presence (INA 212(a)(9))
Other inadmissibility grounds
Waivers of inadmissibility (212(h), 212(i), 212(a)(9)(B)(v), 212(e), 212(d))
Application to apply for admission after removal, I-212
237(a)(1)(H) waivers for those who were inadmissible at the time of admission to the US
General waiver for non-immigrants
Immigrant waivers and eligibility

Who are the qualifying relatives?
How best to demonstrate extreme hardship

Provisional waivers and criteria

What happens if the client is denied a provisional waiver?
Risks associated with sending the client abroad to interview after the waiver is recommended for approval

Waivers after prior removal or deportation, permission to reapply for admission to the US;
Waivers for Asylees
INA 245k certain employment-based applicants
Hot topics in waivers

Wavers for the Travel Ban
Upward tick of allegations of alien smuggling
Drug possession, drug trafficking and/or the dreaded "reason to believe" label
Waiver for entry on a photo switched passport
Matter of Arrabelly case

Stacking Waivers
Ethics/Professional Responsibility
Duties to clients
Duties to opposing counsel, administrative agencies, and courts
Attorney's fees and fee agreements
Conflicts of interest
Naturalization and Citizenship
Good moral character
Residence and physical presence
Naturalization procedure (including administrative and court review)
Acquisition of citizenship (current law only)
Child Citizenship Act and pre-CCA derivative naturalization
Criteria and eligibility
Was the client "lawfully admitted for permanent residence?"
How to conduct the initial consult with the client who is seeking to naturalize
How to properly screen the case before filing and the importance of evaluating the case history
What is the statutory period?
Preparer's signature warnings/Attorney declaration
Supporting documents to submit with the application
The naturalization interview
When is the applicant actually considered a US citizen?
Child support
Denaturalization proceedings
Refugee and Asylum
Bars to asylum
Eligibility to asylum
Credible Fear v. Reasonable Fear
Hot issues: Particular Social Groups
Withholding
Convention Against Torture
Testimonials
The following testimonials are from our previous Immigration 101 programs in California:
"It was great and I learned a lot. It was an awesome experience. Thank you!" Ismael Rosas, Esq.
" It was an incredibly helpful overview of immigration! Thank you!" Yana Loboda, Esq.
"Very good speakers, well organized."
"Excellent experience. Good job!" Gulomjon Azimov, Esq.
"Overall I thought that the seminar was helpful and informative." April Perez, Esq.
"Incredible roster of speakers." Serrano Margaret, Esq.
"Excellent forms for intake interview. Informative/interesting discussion on family visa requests. This MCLE was an excellent start for me. Thank you." – William Olzman, Esq.
"Everything was well explained." Aaron Caspar, Esq.
"Excellent!" D. Garrard, Esq.
"Good overview of complex subject matter. Of great relevance and most compelling." – Martie Leys, Esq.
"All speakers were knowledgeable and skilled. Delivered very good and relevant information.  – Ronald A. Cabanayan, Esq.
"Green, Damast, and Piibe were fabulous. Lots of energy, extremely knowledgeable, and their material was informative." David A. Torres, Esq.
"As a new attorney to immigration law I was satisfied with the program because it provided a great overview of immigration laws. I chose this particular seminar because of the comprehensive nature of the agenda and I appreciated that so many topics within immigration were covered."
"I needed a systematic overview of the major immigration case types and got it."
"Great overview. Thanks! I work in a niche area of immigration law and wanted a base for other types of visas. Great seminar."
"Excellent staff and fantastic speakers. 5-Star program. Very satisfied with panels, content, and hotel location. [Pincus Staff] were very professional and extremely competent; ALL of the attorney presenters were erudite, highly-experienced, and very interesting – some of the best I've heard. The overall quality of the entire program was excellent."
"Extremely up-to-date with current immigration matters."
"Good printed material and presentation."
"Excellent seminar. Each speaker was superior expert on the topic they presented. The program was very interesting. It was my first Pincus program. Very impressed and looking forward to taking another program."
"Truly enjoyed all the speakers and topics."
"Well organized, breaks at perfect times, panel was perfect, great speakers. Well done!"
"It's a good seminar, thank you all!"
"Comprehensive covers all major bases."
"Speakers were very good obviously know their stuff."
"Fantastic! Really enjoyed the very clear discussion of issues relevant to day-to-day practice. Thank you!"
"Stewart really knows her stuff and explains it well. Good balance of legal requirements and practice tips. Ludwig's practical tips were good."
"It's a good seminar. Thank you all! Loved Susan, James and Alary!!" Jenny (Paralegal)
"[Judge Einhorn] is amazing and inspirational! He's a wealth of knowledge & a very effective instructor!"
"Lots of new info!"
"Good energy & display of expertise."
"A lot of practical knowledge!"
"Knowledgeable speakers."
In a message written to Judge Bruce Einhorn (ret.), an attendee expressed,
"As an attendee of the 'Introduction to Immigration Practice' I wanted to thank you for your insightful and obviously dedicated presentation this afternoon.
The content and the analysis of what an attorney must know and be able to present on behalf of her client was both a challenge intellectually but more importantly a call for good work to be done.
I was especially moved by your last statement that 'if you decide to pursue this field of law…you might actually save a life.' There could be no better motivation.
I enjoyed the afternoon both the material presented and the obvious dedication with which it was presented.
Thank you for your time and your energy." G. Gottlieb, Esq.
Faculty
Sabrina Damast, Esq.
Law Office of Sabrina Damast, Inc.

Sabrina Damast practices in the areas of immigration and nationality law and post-conviction relief. Before opening her own law practice, Sabrina served as a judicial law clerk in the Los Angeles Immigration Court and worked as an immigration attorney in private practice. As a law clerk, she conducted research and wrote more than two hundred decisions for dozens of Immigration Judges. She developed an expertise in all forms of deportation defense, including applications for asylum, permanent residence, NACARA, fraud waivers, and criminal waivers. As an attorney in private practice, she solidified these skills by representing clients threatened with deportation.
Sabrina is an active member of the American Immigration Lawyers Association and the Los Angeles County Bar Association. In her spare time, she enjoys singing, swing dancing, and musical theater, and she is the leader of a local Girl Scout troop. Sabrina is a member of the New York and California Bars and is admitted to the Central District of California, the Ninth Circuit Court of Appeals, and the United States Supreme Court. She frequently publishes articles, teaches CLEs, and gives presentations on immigration law.
---
Agnieszka Dolinska, Esq.
Managing Attorney/Certified Legal Specialist in Immigration & Nationality Law
Wilner & O'Reilly, APLC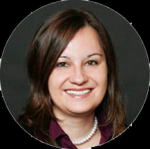 Aggie Dolinska is the Managing Attorney at the Riverside Office of Wilner & O'Reilly. She is Board Certified as a specialist in immigration and nationality law by the State Bar of California's Bureau of Legal Specialization. Ms. Dolinska's immigration practice involves all areas of Immigration and Nationality Law, including family and employment-based immigration, non-immigrant visas, removal defense, litigation, and asylum law. Ms. Dolinska is currently the head of the litigation and deportation department in our office. Her removal defense practice includes representing clients in proceedings before the Immigration Court and on appeal with the Board of Immigration Appeals and the Court of Appeals for the Ninth Circuit.
Ms. Dolinska graduated magna cum laude from Boise State University in 1998 with a Bachelor of Arts degree in Criminal Justice Administration and minor emphasis on drug and alcohol studies. She earned her Juris Doctor degree in 2001 from Brigham Young University, where she was a senior editor of the BYU Education and Law Journal and a member of the International Moot Court and American Inn of Court No. 1. While in law school, Ms. Dolinska worked as a legal intern for the Ada County Prosecuting Attorney's Office in Boise, Idaho, and completed a summer externship with Judge Daniel T. Eismann of the Idaho Fourth District Court in Boise. Ms. Dolinska also participated in the Woody Deem Trial Advocacy Competition and Jessup International Moot Court Competition. Prior to her practice in immigration law, Ms. Dolinska practiced civil ligation in Utah.
Ms. Dolinska is admitted to both the State Bar of California and the State Bar of Utah. She is also admitted to the United States District Court for the Central District of California and the U.S. Court of Appeals for the 9th Circuit. She is also a member of the Orange County Bar Association and J. Reuben Clark Law Society, Orange County Chapter.
As a native of Poland, Ms. Dolinska has had personal experiences with the immigration system in the United States. Because of those experiences, she offers a unique perspective and understanding to the clients of Wilner & O'Reilly. Ms. Dolinska is fluent in English and Polish.
---
Richard M. Green, Esq.
Partner, Certified Specialist in Immigration & Nationality Law
Carothers DiSante & Freudenberger, LLP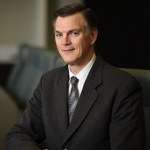 Rick Green is a CA Certified Legal Specialist in Immigration & Nationality Law.
He understands the importance of work and family, and places special emphasis on helping employers obtain immigration status and employment authorization in the United States for their employees and their family members. A highly experienced and skilled immigration lawyer, Green is a proud member of the American Immigration Lawyers Association and has been helping clients with their immigration issues for close to 15 years.
Whether you are an employer or employee seeking an employment based visa for a highly skilled employee, need to establish citizenship, want to bring a family member to the States under a family based visa, or need information regarding immigration opportunities for religious workers, Green puts his years of experience into play to assist his clients in an efficient and timely manner so they get what they need, when they need it.
---
Susan S. Han, Esq.
Founder/Certified Legal Specialist in Immigration & Nationality Law
Han Law Group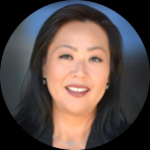 Ms. Susan S. Han is the founder and owner of Han Law Group, Immigration Attorneys. She has been practicing immigration law since 1998 and has vast experience in handling all aspects of immigration law including family-based petitions, business immigration, deportation and removal, asylum, U-visas, TPS, citizenship and naturalization, and appeals at all levels.
In addition to her practice, Ms. Han has been an adjunct professor at California State University, Los Angeles, and is a frequent guest speaker on immigration topics for various bar organization such as the Los Angeles County Bar Association (LACBA) and the American Immigration Lawyers Association (AILA).
Ms. Han received her Bachelor of Arts degree in English Literature from the University of California, Santa Barbara. She graduated with a Juris Doctor degree from Southwestern University School of Law where she earned the American Jurisprudence Award in Constitutional Law.
---
John Q. Khosravi, Esq.
Managing Attorney
JQK Law Firm – Immigration and Nationality Law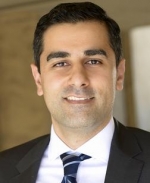 Immigration Attorney and Professor John Q. Khosravi is the Managing Attorney of the JQK Law Firm, a boutique-style immigration law firm headquartered in Los Angeles, CA, with satellite offices throughout the west coast of the United States. He is also Adjunct Professor of Immigration Law at Pepperdine Law School.
As a first-generation American of immigrant parents, John Khosravi understands the personal difficulties of immigration.
The JQK Law Firm focuses on Family, Business (Investment & Employment) and Talent (Artists, Athletes, Scientists/Professors/Researchers & Individuals with Extraordinary Abilities) based immigration to the United States. He also helps individual Naturalization, obtaining travel documents (White Passport/Reentry Permits) and other immigration-related needs of his clients.
John works with individuals and clients of various sizes, from start-ups and small businesses to multinational corporations, in a broad range of industries, including academic, advertising, medical and research, new media, biotechnology, aerospace, fashion, and the arts and entertainment fields.
Mr. Khosravi is a member of the American Immigration Lawyers Association (AILA) and served as the Vice-Chair of AILA's National Law Student Committee, in addition to teaching Immigration Law as an Adjunct Professor at Loyola Law School, Los Angeles and Pepperdine Law School in Malibu, CA. John earned his Juris Doctor degree from Loyola Law School, after receiving his B.A. with Honors from UCLA.
John is also an avid guitar player, songwriter, singer, runner, and bicyclist.
---
Amy Lenhert, Esq.
Certified Legal Specialist in Immigration & Nationality Law
Stone Grzegorek & Gonzalez LLP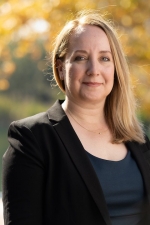 Amy Lenhert has expertise in a broad range immigration matters and is a Certified Specialist in Immigration and Nationality Law, State Bar of California Board of Legal Specialization. She has successfully litigated cases before the U.S. Court of Appeals for the Ninth Circuit, and the U.S. District Courts of California, Nebraska, and Washington, D.C.
In addition to her federal court practice, Amy has represented clients in removal proceedings throughout the United States; assisting her clients in obtaining cancellation of removal for lawful permanent residents, cancellation of removal for nonresidents, waivers for fraud and criminal convictions, and applications for asylum. She has successfully represented clients with administrative appeals to both the Board of Immigration Appeals and the USCIS Administrative Appeals Office.
Amy also regularly represents individuals in connection with family-based visa petitions, unlawful presence waivers, applications for naturalization, and complex citizenship claims.
Amy believes strongly in the importance of giving back, and regularly provides pro bono legal services through a variety of organizations. She serves on the advisory committee for the Los Angeles office of Kids in Need of Defense (KIND), an organization dedicated to ensuring that no child appears in immigration court without legal representation.
Amy received her Juris Doctorate from Loyola Law School Los Angeles in 2003.
She is a member of the American Immigration Lawyers Association (AILA), the Los Angeles Bar Association, and the Federal Bar Association.
---
Margarita Manduley, Esq.
Partner/Certified Legal Specialist in Immigration & Nationality Law
Manduley & Camissasa, PC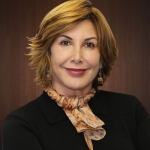 Margarita Manduley was born in Cuba and immigrated to the United States as a child. She received her Bachelor of Arts degree from the University of Southern California and her juris doctor from Loyola Law School.
Margarita practices immigration law exclusively. Before opening her law firm with her partner, Mariela Camissasa, Margarita worked as a detention attorney for the Catholic Legal Immigration Network (CLINIC), a non profit organization that offers pro bono legal assistance to detainees in removal proceedings.
Margarita is a member of the American Immigration Lawyers Association (AILA). She is also a member of the Executive Committee of the Los Angeles County Bar Association. (LACBA).
Attorney Manduley has been admitted to the California Supreme Court, the United States District Court for the Central District of California, and the Ninth Circuit Court of Appeals.
Margarita has received numerous certificates of recognition from community organizations for her work and commitment to immigrant communities.
As an immigrant, Margarita understands the suffering of those that come to the United States in search of freedom and a better life for themselves and their loved ones. As a wife and mother, she recognizes that each case represents the future of an entire family. For that reason, each client is treated, not as one more file, but as a person whose life will be affected by the outcome of his or her immigration case.
---
Alary E. Piibe, Esq.
Partner/Certified Legal Specialist in Immigration & Nationality Law
Hill & Piibe, Immigration Attorneys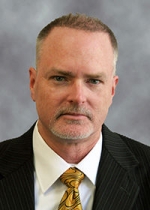 Alary E. Piibe is a long-time litigator and certified as a specialist in immigration and nationality law by the State Bar of California Board of Legal Specialization who has developed keen and aggressive courtroom skills. Mr. Piibe prides himself as a formidable strategist who will make persuasive, effective presentations, and who represents his clients in a straightforward manner before US ICE (U.S. Immigration and Customs Enforcement, Department of Homeland Security), US CIS (U.S. Citizenship and Immigration Services, Department of Homeland Security) and the Immigration Court. This litigation style translates into a benefit for his clients, and helps cause the government to make a thorough and careful consideration of the cases during the adjudication process.
Mr. Piibe has considerable experience in applying for waivers for unlawful presence (otherwise known as "3/10 waivers" or "illegal presence" waivers). He treats each case as unique and devotes many firm resources in an "all-out" effort to obtain a successful conclusion that reunites a family. He is especially adept at criminal immigration issues, understanding the nuances that can mean the difference between success and deportation. Under his guidance, the firm has vacated numerous criminal convictions to cancel their effect on deportation and removal.
Mr. Piibe's experience before the Asylum Office and the Immigration Court gives his clients additional protection, and he has won several asylum cases involving complicated and technical issues, which most immigration attorneys would have declared hopeless. Mr. Piibe is a member of both the California State Bar as well as the federal District Courts, enabling him great latitude to appear in any Court to pursue his clients' needs.
---
Jennifer Rozdzielski, Esq.
Law Offices of Carl Shusterman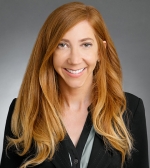 Jennifer Rozdzielski specializes in immigration deportation defense, family immigration and Federal litigation at the Law Offices of Carl Shusterman. She has represented thousands of clients in Immigration Court and has successfully litigated applications for cancellation of removal, adjustment of status, NACARA, waivers and asylum. Additionally, she has obtained bond and immigration benefits for numerous detained clients. She also represents clients before the USCIS in diverse matters including family-based petitions, unlawful presence waivers, and naturalization.
Jennifer first discovered her passion for immigration law while externing with the Office of the Chief Counsel, U.S. Immigration and Customs Enforcement, in Phoenix, Arizona. This work provided her with unique insights into deportation matters.
Jennifer is a member of the State Bar of California, and is admitted to practice before the U.S. Court of Appeals for the Ninth Circuit.
Jennifer obtained her Juris Doctor degree from the Southwestern Law School in Los Angeles, California graduating in the top 10% of her class. She obtained the Cali Excellence for the Future Award in Constitutional Law. She graduated from Arizona State University Magna Cum Laude with a Bachelor of Arts degree in Political Science.
---
Carl Shusterman, Esq.
Certified Legal Specialist in Immigration & Nationality Law
Law Offices of Carl Shusterman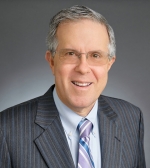 Mr. Shusterman is a 1973 graduate of the UCLA School of Law. He served as an attorney for the U.S. Immigration and Naturalization Service (INS) until 1982 when he entered the private practice of law. He is authorized to practice before the Supreme Court of California, the Federal District Court, the U.S. Court of Appeals, Sixth, Seventh and Ninth Circuits and the Supreme Court of the United States.
Mr. Shusterman is a former chairman of the American Immigration Lawyers Association (AILA), Southern California Chapter and served as a member of AILA's National Board of Governors (1988-97). He has chaired numerous AILA Committees, spoken at dozens of AILA Conferences and has contributed a number of scholarly articles to AILA's publications.
Mr. Shusterman is a Certified Specialist in Immigration and Nationality Law, State Bar of California. He has served as a member of the Immigration and Nationality Law Advisory Commission for the State Bar. Each year since 2002, he has been voted as a Super Lawyer in Southern California by his colleagues in the bar. For each of the past 10 years, Mr. Shusterman has been voted as one of the Best Lawyers of America. He is listed in The International Who's Who of Corporate Immigration Lawyers.
Mr. Shusterman is a frequent writer and lecturer on immigration law. His articles, letters to the editor and quotes have appeared in such prestigious publications as the New York Times, Washington Post, Canada's Globe and Mail, USA Today, Los Angeles Times, Wall Street Journal, National Law Journal, California Lawyer, Los Angeles Lawyer, Journal of the American Medical Association, Christian Science Monitor, Atlantic Monthly, Computer World, Information Week, Issues in Science and Technology, Variety, and numerous other publications. He has written for, and been quoted extensively in, leading periodicals specializing in immigration law including Interpreter Releases, Immigration Law and Procedure, Immigration Briefings, Inside Immigration, Immigration Journal and U.S. Immigrant Magazine. In addition, he has appeared on various television programs including NBC's Today Show, CNN's Headline News, the Nightly News with Peter Jennings and on a wide variety of nationally syndicated radio shows.
Mr. Shusterman has testified as an expert witness before the Senate Immigration Subcommittee in Washington, D.C.
---
Fees
Audio Recording & Materials Package – CD or Download: $675
Handout Materials Only Download: $99
For CDs, please add $7.50 shipping and, in CA, sales tax.
(Audio packages are available approximately two to three weeks after the seminar is held.)
CLE Credit
CA General:  This program is approved for 12 units of general CLE in California.
CA Certified Legal Specialist:  This program is approved for 12 units of Certified Legal Specialist CLE in California in Immigration & Nationality Law.
This program is approved for CLE in the states listed above.  Upon request, Pincus Pro Ed will provide any information an attorney needs to support their application for CLE approval in other states other than what is listed above.
Terms and Policies
Recording policy: No audio or video recording of any program is permitted.
Seminar Cancellations: Should you be unable to attend for any reason, please inform us in writing no later than 14 days prior to the event and a credit voucher will be issued. If you prefer, a refund, less a $50 non-refundable deposit, will be issued. No refunds or credits will be given for cancellations received within 14 days of an event. However, if you notify us within 14 days of an event, and wish to convert your in-person attendance registration to an Audio CD package (with handout), we can do so. A small additional shipping charge, and sales tax in CA, will be incurred. No shipping charge is incurred for downloads. We will also issue a voucher for the amount paid if you notify us within 14 days and prefer not to have the audio recording.
Substitutions may be made at any time.
Webinars, Tele-seminars and Webcast Cancellations: Once log-in codes and passwords are issued for a webinar, tele-seminars or webcasts, a refund is not possible. If for any reason you cannot attend the event after you have received the codes, we will automatically convert your registration to an instant streaming/instant download or CD format and provide you with the information you need to access the recording after the program concludes and the recording is available.  Conversions to CD require a $7.50 shipping fee, and in CA, 9% sales tax.
Downloads/CDs/DVDs – Refund policy:
Downloads are non-returnable/non-refundable once purchased and received. Tapes, CDs and DVDs are returnable for a full refund or replacement if defective, within 90 days of purchase.
Reminder: The room temperature at hotels and other seminar locations are notoriously hard to control. Please bring a sweater or jacket in case it gets cold and/or layer as if you are going to the movies so you are comfortable.