Immigration 101: A Comprehensive Immigration Practice Program – Clearance
Audio program! (check our CLE Programs page for live versions)
This program is no longer available for CLE Credit in Florida. This is a still a good overview of immigration practice, though some of the requirements have changed since 2016. The program is now 50% off. 
We also have a few clearance CDs left, which are over 90% off. Grab them while supplies last.
Geared towards the new/newer Immigration attorney, this program is packed full of information to help you be a better practitioner.
Please note, this is a broad overview covering an extensive amount of information.  You will not be learning how to fill out forms in this course and no exercises are involved given the time constraints.
You will learn the terms of Art, legal meanings vs. common meanings including practical examples of standard phrases and terms you must understand to practice competently. You will learn about the four broad bases of legal immigration: a) Family-based; b) Employment-based; c) Humanitarian and d) Other.
You will understand immigration status, such as temporary, permanent, quasi-permanent and what it means to your client. You will learn how to obtain a visa and status for your client.
You will also learn about the three broad categories of illegal immigration, as well as detention and removal issues.
Our speakers will discuss the consequences of criminal convictions for the noncitizen client. Other topics to be covered include: waivers for grounds of inadmissibility and naturalization.
Additional issues will be discussed that are relevant to your immigration practice.
This program was recorded in Florida in 2016.
Do you want to improve your public speaking skills? Get Faith Pincus' newly published book Being Heard: Presentation Skills for Attorneys, from the ABA now (ABA members receive 10% off). It is also available on Amazon in Kindle and paperback versions.
What You Will Learn
Broad Introduction, Road Map and Terms of Art
Road Maps

The history and authority to regulate U.S. immigration
Authorities:

USCIS
ICE
CBP
Department of Homeland Security
U.S. Department of Justice – Immigration Court
U.S. Department of State -Embassies
U.S. Department of Labor

Governing Law: The interplay between immigration laws and policy

Terms of Art

Immigrant vs. Non-Immigrant
Visa vs. Status
Inadmissibility vs. Deportability
Who is illegal in the U.S.?
Unlawfully Present, Out of Status or both?
How to Set Up and Manage an Immigration Practice
What to do when someone walks in the door
Where to go for more information, what are your resources as a practitioner?

Resources, books, forms programs, etc.

Best practices on handling your immigration cases
Working Visas
Permanent (immigrant) Visas – Family Based
Family-based

Immediate relatives
Family petitions
Cuban adjustment

Employment-based

EB-1
EB-1C
Labor Certification
EB2 / NIW

Quotas and Monthly Visa Bulletin
Citizenship
Criteria & eligibility;
How to conduct the initial consult with the client who is seeking to naturalize;
Was the client "lawfully admitted for permanent residence;"
How to properly screen the case before filing and the importance of evaluating the case history;
What is the statutory period;
General rule on physical presence;
General rule on continuous residence;
How to establish good moral character;
Preparer's signature warnings/Attorney declaration;
Supporting documents to submit with the application;
The naturalization interview;
When is the applicant actually considered a US citizen;
Detention
Inadmissibility and Removability 
Waivers
General waiver for non-immigrants
Immigrant waivers and eligibility

Fraud and material misrepresentation
Unlawful presence
Crimes
Who are the qualifying relatives?
How best to demonstrate extreme hardship

 Provisional waivers & criteria

What happens if the client is denied a provisional waiver?
Risks associated with sending the client abroad to interview after the waiver is recommended for approval

Waivers after prior removal or deportation, permission to reapply for admission to the US
Cancellation of Removal for Permanent Residents and Non-Permanent Residents
212c waivers
Waivers for asylees
INA 245k certain employment based applicants
237(a)(1)(H) waivers for those who were inadmissible at the time of admission to the US
Hot topics in waivers

Upward tick of allegations of alien smuggling
Drug possession, drug trafficking and/or the dreaded "reason to believe" label
Waiver for entry on a photo switched passport
Matter of Arrabelly case
Testimonials
"Excellent presentation of topics. Very good overview." – Lisa Thompson, Esq.
"Great overview – learned a lot. Great speakers." – Joshua Aguilar, Esq.
"Amazing!!! It really increased my interest in pursuing more immigration law; Great resources!!!" – Yamilette Rivera, Esq.
"I wanted an entry-level, basic introduction to Immigration Law and that's what I got. I was very impressed by the quality of the presenters. They were all experts in their field and were effective in sharing their wide knowledge base with us." – Laura delaz Cabrera, Esq.
"Speakers were extremely knowledgeable and willing to answer even the simplest question. Felt as though it was a comprehensive introduction to a complicated subject." – Lauren Bebek, Esq.
"Very informative. I learned a lot!" – Isaura Gomez, Esq.
"Great CLE." – Alex Farris, Esq.
"Great speakers. I received a lot of clarification as a paralegal…Thanks!" Shirley M. Quesada Rivera
"Great big-picture [overview] of practicing Immigration Law."
"Excellent overview." – D. Halper, Esq.
"All of the speakers were great, the information was invaluable."
"The speakers and content were great."
"Good material and presenters."
"Great speakers. I wish there was more time."
These testimonials are from previous immigration programs with many of the same speakers and topics.
"Absolutely satifisfied with the course and information I received from it." S. Wilkerson, Esq.
"I haven't felt this excited about practicing law in a while – can't wait to get my feel wet!" K. Rosenchal, Esq.
"Very informative and useful information." E. Samet, Esq.
"Very educational and great speakers!" C. Perez, Esq.
"Great insight." E. Rafael Hahn, Esq.
"It was a good intro into immigration." D. Duckett, Esq.
"Very good and knowledgeable speakers." B. Mittelberg, Esq.
"Good course. I'm glad I came…" A. Rivera, Esq.
"Great! All of them explained every single question." F. Cervantes, Esq.
"Thorough primer on relevant topics in this field."
"Very good overview."
"Great speaker. Extrememly knowledgeable."
"Fantastic info!"
Faculty
Christine J. Alden, Esq.
Shareholder
Buchanan Ingersoll & Rooney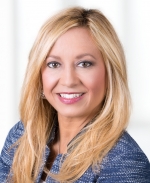 Christine J. Alden provides customized immigration solutions for a global clientele. As a naturalized citizen herself, she recognizes the importance of U.S. citizenship and the opportunities and security it brings. She is also able to identify with each and every one of her clients, no matter the situation or walk of life.
Christine serves individual clients, especially unique and complex cases, as well as business and corporate clients across a variety of industries – in the U.S. and abroad. Over the last two decades, Christine has helped countless individuals successfully immigrate to the U.S. including foreign nationals and entrepreneurs investing in the U.S. and creating jobs. She has helped meet the business needs of American companies in securing visas to bring their skilled workers, multinational executives and managers to add to their workforce and contribute to the U.S. economy. Additionally, she has helped individuals who qualify to self-sponsor in the extraordinary ability and national interest waiver categories obtain permanent residence. She has also been honored to help reunite families and loved ones, creating a positive impact on their lives and helping strengthen their communities.
Her entire career has been focused solely on immigration. She is currently the President-elect of the South Florida chapter of the American Immigration Lawyers Association (AILA).
Within the AILA South Florida, she is the Chair of Budget for the association, Coordinator of National Day of Action which consists of organizing lobbying efforts to implement common sense immigration reform, Vice Chair of the Customs and Border Protection Liaison Committee and Vice Chair of the Diversity and Inclusion committee.
Christine is also the President of the British American Business Council of Miami and very involved with the local European Union Chamber joint events.
---
---
Laura F. Kelley, Esq.
Laura F. Kelley, P.A.

Laura F. Kelley is an immigration lawyer licensed in the state of California. Laura's practice is 100% dedicated to finding immigration solutions for clients throughout the world. This includes filing applications with U.S. Citizenship & Immigration Services and the U.S. Department of State as well as providing direct representation for clients in deportation proceedings before the U.S. Immigration Court. She has represented clients in immigration courts nationwide, including Miami, FL; Orlando, FL; Dallas, TX; San Antonio, TX; Harlingen, TX; Denver, CO; and Atlanta, GA; among others. Laura has also represented many detained clients in bond proceedings, hearings and reasonable/credible fear interviews. Furthermore, Laura has successfully argued for Stays of Deportation for clients with final orders of removal.
Laura earned her Juris Doctor from the University of California Hastings College of the Law, where she received the Pro Bono Publico Award and the Public Interest Certificate. She earned her Bachelor's degree in Political Science at the University of Houston, where she graduated summa cum laude with university honors and honors in major. Laura also earned a Master's of Laws in European Union Law from Carlos III University in Madrid, Spain.
Laura is also an active member of the South Florida Chapter of the American Immigration Lawyers Association ("AILA"). She frequently attends conferences and seminars to ensure that she always has the latest information on the ever-changing and complicated immigration laws and regulations.
---
Jacob L. Ratzan, Esq.
Jacob L. Ratzan, P.A.

Mr. Ratzan represents applicants for citizenship, lawful permanent residence, and nonimmigrant visas before United States Citizenship and Immigration Services (USCIS), in Immigration Court, and in Federal Court. Mr. Ratzan is admitted to the Florida Bar (2006), New York Bar (2006), and United States District Court, Southern District of Florida (2007). Since 2009, Mr. Ratzan has served on the Board of the South Florida Chapter of the American Immigration Lawyers Association (AILA). Currently, Mr. Ratzan has been South Florida AILA's liaison to the USCIS Miami District Office. Mr. Ratzan is currently President of the American Immigration Lawyers Association, South Florida Chapter.
Mr. Ratzan earned his Juris Doctorate from Benjamin N. Cardozo School of Law in New York City in 2005. Prior to that, in 1997, Mr. Ratzan obtained a Bachelor of Arts Degree with a Major in International Relations from Tufts University. Since 2013, Mr. Ratzan has been a lecturer and moderator at AILA South Florida's annual CLE conference, as well as at luncheon CLE seminars offered to the chapter membership. Mr. Ratzan has authored and published multiple articles on immigration topics for the annual AILA South Florida conference. Mr. Ratzan's practice is dedicated to all areas of immigration law, including business immigration, family-based immigration, and removal.
Mr. Ratzan is fluent in Spanish, having lived in Spain and Chile.
---
Sasha Westerman-Keuning, Esq.
Founding Partner
Sasha Westerman-Keuning P.A.

Sasha Westerman-Keuning is a native of Boston, Massachusetts. She was admitted to the Florida Bar in September 2009. She graduated Magna Cum Laude from Boston College in 2006 with a Bachelor's of Arts Degree in Hispanic Studies and History. While at Boston College, Mrs. Westerman-Keuning served as the President of the Boston College Hillel and held one of the highest ranking positions in the University's student government. She devoted much of her time at Boston College to advocacy on the behalf of the Gay, Lesbian, Bisexual, and Transgender communities, religious minority communities, and for women's and immigrant's rights.
Following Boston College, Mrs. Westerman-Keuning attended the University of Miami School of Law where she graduated Cum Laude in 2009. She received a CALI Future in Excellence Award which is awarded to the best student in the class for her Asylum & Removal Workshop taught by former Krome Immigration Judge, Kenneth Hurewitz. During all three years at the University of Miami ("UM"), she worked as a legal intern in the field of immigration law. She served as an intern at UM's Community Health Rights Education Clinic where she provided free legal services through Jackson Memorial Hospital to indigent clients, most of whom were HIV+ and homeless. Also during law school, she worked as a law clerk for more than one year at the law office of Julie C. Ferguson, P.A. assisting Ms. Ferguson with her immigration cases. She additionally interned at Church World Services during her first year of law school, a non-profit immigration organization offering low-price and free immigration services to indigent clients as part of a HOPE Fellowship awarded to her by UM's Center for Ethics and Public Service.
---
Fees
CD INVENTORY CLOSE OUT SALE! 
SELECT CDS REDUCED – 60-94% OFF* 
Audio Course and Materials Package – Download: $425 $212.50
Audio Course and Materials Package – CD: $425 $25
CDs: plus $8.50 shipping and, in CA, sales tax.
*New orders only, while supplies last.
This program is no longer approved for CLE credit in Florida.
CLE Credit
FL General:  This program is no longer approved for CLE in Florida. CLE expired September 3, 2017.
CA General:  This program is approved for 7.25 units of general CLE in California.
CA Legal Specialist:  This program is approved for 7.25 units of Certified Legal Specialist CLE Credit in California.
This program is approved for CLE in the states listed above.  Upon request, Pincus Pro Ed will provide any information an attorney needs to support their application for CLE approval in other states other than what is listed above.
Terms and Policies
Recording policy: No audio or video recording of any program is permitted.
Seminar Cancellations: Should you be unable to attend for any reason, please inform us in writing no later than 14 days prior to the event and a credit voucher will be issued. If you prefer, a refund, less a $50 non-refundable deposit, will be issued. No refunds or credits will be given for cancellations received within 14 days of an event. However, if you notify us within 14 days of an event, and wish to convert your in-person attendance registration to an Audio CD package (with handout), we can do so. A small additional shipping charge, and sales tax in CA, will be incurred. No shipping charge is incurred for downloads. We will also issue a voucher for the amount paid if you notify us within 14 days and prefer not to have the audio recording.
Substitutions may be made at any time.
Webinars, Tele-seminars and Webcast Cancellations: Once log-in codes and passwords are issued for a webinar, tele-seminars or webcasts, a refund is not possible. If for any reason you cannot attend the event after you have received the codes, we will automatically convert your registration to an instant streaming/instant download or CD format and provide you with the information you need to access the recording after the program concludes and the recording is available.  Conversions to CD require a $8.50 shipping fee, and in CA, 9% sales tax.
Downloads/CDs/DVDs – Refund policy:
Downloads are non-returnable/non-refundable once purchased and received. Tapes, CDs and DVDs are returnable for a full refund or replacement if defective, within 90 days of purchase.
Reminder: The room temperature at hotels and other seminar locations are notoriously hard to control. Please bring a sweater or jacket in case it gets cold and/or layer as if you are going to the movies so you are comfortable.