Evidence: 7 Things you Need to Know (FL, IL)
Audio program! (check our CLE Programs page for live versions)
This seminar is geared towards the litigator that wants to delve into evidence –  gathering and deploying it before and during trial (as well as using it for settlement). Faculty cover the top seven things you need to know to get what you need, when you need it and to use it well once you have it.
The program is taught by long time trial attorneys and a well loved Federal District Court Judge is there to give terrific insight from the bench.
Our speakers provide you with advice, tactics, strategies and techniques all designed to help you succeed.
The morning session focuses on Strategic Approaches to Gathering and then Using Evidence in Pre-Trial Phase. The afternoon session focuses on how you can effectively deploy evidence at trial.
Both sessions include discussions on how to battle opposing party's evidence and strategies as well and teach you how to improve your skills.
Here are what just a few folks thought of the program:
"Great panel. Thank you!" Elizabeth J. Fragale, Esq.
"Very informative. I thought the practical, real-world stories were most helpful. It was well done!" – William Tucker, Esq.
"I am not a litigator, but I wanted to understand the strategy of litigation. It was great." – Scheril Murray Powell, Esq.
"Each phase of a trial was extensively discussed, examples were given, and helpful stories were shared. Each speaker was very well-spoken and knowledgeable. Their advice, pointers, and perspectives were very much appreciated." – Mallorie Milord, Esq.
For newer litigators, you might also want to consider one of our recorded or live boot camps:
You can find the Illinois 2018 Federal Court Boot Camp audio recording package here.
You can find the Illinois 2017 Circuit Court Boot Camp audio recording package here.
You can find the Florida 2018 Circuit Court Boot Camp audio recording package here.
This program was recorded in Florida and Illinois 2016. It was previously titled Hone Your Litigation Skills: Successfully Gathering and Using Your Evidence Before and During Trial.
Do you want to improve your public speaking skills? Get Faith Pincus' newly published book Being Heard: Presentation Skills for Attorneys, from the ABA now (ABA members receive 10% off). It is also available on Amazon in Kindle and paperback versions.
What You Will Learn
Procuring and Producing Electronically Stored Information
Avoiding Spoliation Side-Shows with Proper Litigation Holds
Proportionality, cost-management, and efficiency in gathering ESI
◦         Includes recent changes to FRCP
Coping with party disparity as it relates to ESI
ESI protocols and cooperation as safe-harbors
Technology-assisted review
Investigating and Gathering Evidence from Challenging Sources
Archived records or old information
Non-cooperative witnesses
International discovery
Overcoming admissibility barriers
Effectively Using Pretrial Discovery to Settle Your Case
Informing the Court (in non-dispositive motion practice)
◦         Case Management/Status Conferences
Mediations and other settlement negotiations
◦         Mediations
◦         Non-Binding Arbitration
◦         Informal Settlement Meetings (Meet for Lunch)
Motion practice (e.g., summary judgment, Daubert, and other pretrial motions)
◦         Motions for Partial Summary Judgment
◦         Motions in Limine
Using technology to show the evidence
◦         Powerpoints and Videos
◦         Video Reenactments
◦         Putting the jury there
Opening Statements, with demo
What the evidence will be in the trial and what you are likely to see and hear in the testimony
Themes
Visual aids
Problems with your case
The other side's case
Direct Examination
Strategic Planning
◦         Developing the theme of the client's case
◦         Organization, presentation and order of witnesses
◦         Preparing the witness
◦         Ethical considerations
Persuasive Testimony
◦         Subcategories of the story
◦         Transitions that build on the testimony
◦         Eliciting facts and emphasizing strengths
◦         Holding the judge and jury's attention
◦         Enhancing the credibility of the story
The Form of the Questions – tips and techniques
Anticipate & handle objections
Cross Examination (with demo)
Using the depo against a witness
Cross-examination, an art exhibiting the pinnacle of trial advocacy
Who is subject to cross-examination
When should I cross-examine
Cross examination of lay v expert witnesses
Techniques of cross-examination and key points to consider
Trilogies
Looping
Primacy/Recency
Word choice/ Connecting with Jurors
Whether to address witness by title
Dealing with non-responsive witness
How to not ask one question too many

Closing Arguments, with demo
Format the closing around the jury charge – addressing the elements of the claims and defenses
Use documents to resolve credibility questions
Use  demonstratives to summarize voluminous records
Showing how the evidence supports the themes introduced in opening statement
Experts
Demonstratives
Testimonials
Chicago, IL Testimonials:
"Great panel. Thank you!" Elizabeth J. Fragale, Esq.
"It was a great day, thank you! Much of the content was very helpful."
"Great presentation of a cross-examination."
"Great personal experiences in the cases he presented, as well as relevant case law to later refer to."
"Very valuable training. Thank you."
"Great presentation and practical tips for conducting statements and strategies which were applicable across the board."
" Fantastic! Professional with a mastery of the content."
" Terrific!"
Fort Lauderdale, FL Testimonials:
"Very informative. I thought the practical, real-world stories were most helpful. It was well done!" – William Tucker, Esq.
"I am not a litigator, but I wanted to understand the strategy of litigation. It was great." – Scheril Murray Powell, Esq.
"Each phase of a trial was extensively discussed, examples were given, and helpful stories were shared. Each speaker was very well-spoken and knowledgeable. Their advice, pointers, and perspectives were very much appreciated." – Mallorie Milord, Esq.
"As an attorney who has recently been admitted to the bar, this seminar has been helpful. I learned things I didn't learn in law school." – Micheline Gros-Jean, Esq.
"The program was great."
Faculty
The Illinois Faculty:
Hon. Thomas M. Durkin
Judge
U.S. District Court, Northern District of Illinois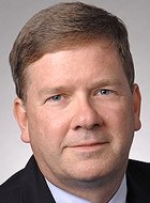 Thomas M. Durkin became a United States District Judge for the Northern District of Illinois on January 14, 2013, having been nominated by President Barack Obama on May 21, 2012. Judge Durkin received a JD degree with honors from DePaul University College of Law in 1978 and a BS degree in accounting with honors from the University of Illinois in 1975. Following graduation from DePaul University, Judge Durkin served as a law clerk to the Honorable Stanley J. Roszkowski of the United States District Court for the Northern District of Illinois from 1978 to 1980.
After his clerkship, Judge Durkin served as an Assistant United States Attorney in Chicago from 1980 to 1993, where he held positions as First Assistant US Attorney, Chief of the Special Prosecutions Division, Chief of the Criminal Receiving and Appellate Division, and Deputy Chief of the Special Prosecutions Division. While an Assistant United States Attorney he tried over 50 jury trials.
Before taking the bench, Judge Durkin was a partner in the law firm of Mayer Brown LLP from 1993 to 2013, specializing in complex commercial litigation, white collar criminal defense, and internal investigations.
He served on the Board of the Legal Assistance Foundation from 1999 to 2008. He has been a Fellow in the American College of Trial Lawyers since 2000. He was appointed by Chief Justice Roberts in 2015 to the Committee on Federal-State Jurisdiction of the Judicial Conference of the United States.
---
Suyash Agrawal, Esq.
Partner
Massey & Gail LLP

Suyash Agrawal has nearly 15 years of experience handling high-stakes trial and appellate litigation.
Before joining the firm, Suyash founded and managed Agrawal Evans LLP, a commercial litigation boutique in Chicago. Before that, he was an equity partner at Susman Godfrey LLP, where he practiced for nearly a decade. A stand-up trial lawyer, Suyash has represented plaintiffs and defendants in jurisdictions around the country. He has recovered more than 0 million for plaintiffs and successfully defended claims seeking over 0 million.
Suyash handles all aspects of complex civil litigation—from pre-suit investigation and discovery through dispositive motion practice and trial. He deals with post-trial proceedings as well as appeals. Suyash's experience has extraordinary breadth. He has worked on cases involving myriad areas of law including: accounting malpractice, antitrust, art law, bankruptcy, breach of contract, business torts, class actions, deceptive trade practices, defamation, the Digital Millennium Copyright Act, energy, false advertising, FCC law, fiduciary duties, fraud, fraudulent transfers, HUD regulations, Indian gaming and casino law, insurance coverage, the Lanham Act, maritime law, mergers and acquisitions, oil and gas law, patent infringement, real property transactions, shareholder oppression, trade secret misappropriation, and unfair competition.
Not only was Suyash elected to equity partnership at Susman Godfrey after just five years of practice, but he's earned the respect of those he represents as well as his adversaries in the courtroom. Clients describe him as a "rare kind of lawyer" and "a passionate advocate" who is "critical to crafting and brilliant in executing" legal strategy. Former opposing trial counsel have called him "tough," "highly capable," "prepared and persuasive."
Suyash graduated magna cum laude from Bucknell University, and received his law degree with Honors from The University of Chicago Law School. He was a member of The University of Chicago Law Review and a winner of the Thomas R. Mulroy Award for Excellence in Appellate Advocacy. After law school, Suyash clerked for the Honorable Jacques L. Wiener, Jr., on the U.S. Court of Appeals for the Fifth Circuit.
---
John P. Killacky, Esq.
Partner
Momkus LLC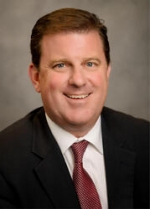 John has served in senior positions as both in-house and outside counsel. This potent combination has instilled in John a broad appreciation for how to best partner with clients to achieve their objectives.
Before joining Momkus LLC, John spent over eight years as General Counsel and Deputy General Counsel of a publicly-traded property and casualty insurance holding company. While in-house, John oversaw a number of high-stakes litigation matters and guided the company through several large M&A and financing transactions. John also served as the company's Privacy and Chief Compliance Officer, charged with ensuring compliance with SEC and NASDAQ regulations, state insurance laws, Gramm-Leach-Bliley and other requirements. John has substantial experience providing practical legal and business advice to clients on a variety of substantive issues. Prior to working in-house, John was a litigation partner with a large international law firm where he gained first and second chair trial experience in commercial, securities, employment, products liability and other complex litigation matters. John has considerable experience conducting internal investigations and has also represented clients responding to subpoenas and investigations by government agencies. John was also a partner with an entrepreneurial litigation boutique in Chicago. In addition to his litigation practice, John provides insurance regulatory and corporate transactional services. Before pursuing a career in law, John attended the United States Naval Academy and served for five years as a surface warfare officer.
---
Stephen I. Lane, Esq.
Managing Partner
Lane & Lane, LLC

Steve Lane is the managing partner at Lane & Lane, working alongside his father and brother under the family business motto of "doing the right thing" to help protect the rights of those who can't fight for themselves. 2016 marks Steve's 38th anniversary practicing law, pouring his efforts into catastrophic personal injury cases.
Over the course of his professional career, Steve has served on numerous Illinois Bar Association committees and boards, and currently serves as a member of the Board of Directors on the International Society of Primerus Law Firms, an organization made up of more than 3,000 attorneys from nearly 50 countries around the world. Lane & Lane, LLC is the only Plaintiffs' personal injury law firm in Illinois to be included in membership in this prestigious organization.
2013 Preeminent Attorney Award
He has also had the privilege of authoring state legislation, and of teaching other lawyers over the years, instructing them in areas of medical matters and litigation, and trial and strategy. His hope is that more people are being helped every day because he has been able to help other lawyers become better advocates for their clients. Steve was recognized by Martindale-Hubbell as a "Preeminent Attorney" for 2013. Most recently, he was named a 2015 "Illinois Super Lawyer" and has consistently earned this award year over year.
Above and beyond all of his accomplishments during his legal career, the one thing that he is most proud of is his family. Steve is married, and the father of three adult children. And now, he and his wife Sally, our office manager, are proud grandparents, too! Their oldest daughter, Jessica, is married, works as a first grade school teacher, and is the mother of Steve's first grandchild. Steve's son-in-law, Danny Raskin, shares the Lanes' close-knit family interest, and is one of the managers of an icon of Chicago: Manny's Delicatessen. Steve and Sally's son, Danny, is currently in management training at Lettuce Entertain You, a prominent restaurant development company, and their youngest daughter, Kimmy, is a junior at Indiana University where, like her big sister, she is studying to be an elementary school teacher.
In his "spare time," Steve is a man of hidden talents of all kinds. Music is one of his great passions—he plays guitar and sings in a local rock band named "Dunhill," as well as for his temple's guitar band at services. Steve has been scuba diving all over the world for nearly 40 years; loves animals to the point that Sally often refers to Steve as "Dr. Doolittle"; enjoys the Chicago Bears, Bulls, and White Sox; and even spent his younger days playing on multiple football and softball leagues. These days, his athletic participation is limited to mostly fishing and golfing.
Steve is a hands-on kind of guy as well, building and fixing everything possible around his home and office. Whether he's troubleshooting computer equipment at Lane & Lane, or maintaining his home-built aquarium, Steve knows just enough to get himself into trouble at times—and just enough to get himself out as well!
Throughout all of his life experiences, both the joys and the struggles, Steve has applied everything he's learned toward gaining insight and perspective into the lives of the people he's fighting for.
To sum up his perspective on life, Steve feels that his family has always taught him to do the right things, to fight against and through adversity, and to be giving and tolerant of others. And, he has learned to be happy with what he has, because ultimately, as his clients have demonstrated, happiness is not determined by the "things" we have in life, but rather by our attitude and perspective toward each day.
---
Michael I. Leonard, Esq.
Partner
Leonard Meyer LLP

Mike is a nationally recognized trial lawyer who has successfully tried to verdict a wide variety of cases in Federal and State courts across the country. He is a "go-to" trial lawyer who has represented individuals in single plaintiff actions; individuals and companies in class and collective actions; some of the nation's and region's largest corporations; and individuals in Federal and State criminal trials.
Mike has been recognized as a top trial lawyer and commercial and criminal litigator by the following: The National Trial Lawyers; America's Best Attorneys; Super Lawyers; Leading Lawyers Network; American Institute of Criminal Law Attorneys; and Crain's Chicago Business.
Mike's extraordinarily diverse practice has seen him successfully take to verdict cases ranging from securities fraud, employment discrimination, sexual harassment, breach of contract, ERISA, personal injury, and Federal and State criminal matters, among others.
Mike has also arbitrated a wide variety of cases, including international arbitration. Many of his cases have been the subject of national and local media attention, stirring recognition in publications ranging from the Wall Street Journal to the Chicago Tribune, Chicago Sun Times, Los Angeles Times, CBS News, Law 360, and Chicago Daily Law Bulletin.
Mike has a keen interest in the craft and science of trial practice, and he is a frequent lecturer on trial and litigation related subjects. He is an instructor in Northwestern School of Law's prestigious trial practice program, where he has also coached some of its Mock Trial teams.
---
Laura McNally, Esq.
Partner
Loeb & Loeb LLP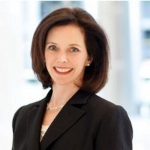 Laura McNally practices complex commercial litigation at Loeb & Loeb LLP in Chicago. She has successfully tried complex commercial cases in state and federal courts, as well as in arbitration. The subject matters of these cases have included issues of contract, fraud, insurance coverage, fiduciary obligations, and legal malpractice. She has also argued appeals in the United States Court of Appeals for the District of Columbia Circuit and in the District of Columbia Court of Appeals. She has also been retained by business associations to file amicus briefs in the U.S. Supreme Court.
Ms. McNally recognizes that at times, the most important advocacy a lawyer can perform is in the context of settlement discussions. This work requires an additional set of skills beyond those called on in the courtroom, including the ability to identify opponents' motivations and concerns and then present settlement options in the manner best framed to reach resolution in her clients' favor. Ms. McNally has successfully mediated cases ranging from two-party contractual disputes to mass torts involving hundreds of personal injury plaintiffs. She speaks widely on mediation advocacy.
Ms. McNally has represented many clients on a pro bono basis in civil rights matters, including the first case to establish AIDS-related disability discrimination before the District of Columbia Commission on Human Rights.
Laura is a graduate of Northwestern University (B.A.) and Tulane Law School. She is Secretary of the ADR Section of the Federal Bar Association, and she serves on the Seventh Circuit Bar Association's Pro Bono Committee and on its Task Force for Inclusion. She is an associate editor of the Circuit Rider, the journal of the Seventh Circuit Bar Association. Laura has been recently named as a hearing officer for the Illinois Attorney Registration & Disciplinary Commission (ARDC).
---
Katherine G. Minarik, Esq.
Partner
Bartlit Beck Herman Palenchar & Scott LLP

Katherine represents multinational companies in high-stakes intellectual property litigation and commercial disputes, and has a track record of success at every stage of litigation including motions to dismiss, claim construction hearings, summary judgment motions, at trial, and on appeal. Her cases involve a broad range of technologies, including software, pharmaceutical compositions, antibodies, antibiotic treatments, elevator lifting systems, truck axles and RFID cards.
Katherine is a member of the American Law Institute. Katherine was named one of the Illinois Law Bulletin's "40 Illinois Attorneys Under Forty to Watch" in 2014 and has repeatedly been named by Super Lawyers as a Rising Star in Intellectual Property Litigation, a distinction reserved for the top 2.5% of Illinois lawyers who are under 40.
---
Bradley C. Nahrstadt, Esq.
Partner
Lipe Lyons Murphy Nahrstadt & Pontikis Ltd.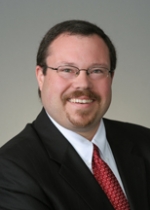 Bradley C. Nahrstadt is a partner of Lipe Lyons Murphy Nahrstadt & Pontikis Ltd., co-chair of the insurance coverage practice group, and a member of the product liability, professional liability and tort defense practice groups. He focuses his practice on defending product liability, professional liability, premises liability, insurance coverage and bad faith and commercial matters in state and federal courts around the country, and also has handled a number of matters at the appellate level. Mr. Nahrstadt is a past chair of the Primerus Defense Institute and has been elected to membership in the American Law Institute. He is "AV Preeminent" peer review rated by Martindale-Hubbell, reflecting the highest peer recognition for ethical standards and legal ability.
Since 2008, Mr. Nahrstadt has been selected by his peers for inclusion in Illinois Leading Lawyers for product liability defense and medical malpractice defense. In 2007, 2010, 2011, 2012, 2013, 2014, 2015 and 2016, he was selected for inclusion in Illinois Super Lawyers for product liability defense, and in 2006 was selected by the Chicago Daily Law Bulletin as one of the "40 Illinois Attorneys under 40 to Watch." Mr. Nahrstadt was also selected as among Chicago's Top Rated Lawyers for 2014 in Commercial Litigation, General Practice and Insurance Law.
In regard to product liability actions, Mr. Nahrstadt has litigated cases involving a wide variety of products, including fine grinding machines, silicone breast implants, dietary supplements, automobile axles, hydraulic automotive lifts, hydraulic jacks, brakes, clutches, child safety seats, chemical floor wax strippers, signal components, genetically engineered corn, rewinders, pharmaceuticals, thermal oxidizers, gravimetric feeders, welding rods and contact lens solution. Mr. Nahrstadt has served as regional counsel for a national testing laboratory, as regional counsel for a large consumer of welding rods, as regional counsel for one of the leading optical manufacturers in the country, and as regional counsel in asbestos litigation for a major domestic clutch manufacturer, a major crane manufacturer, a leading manufacturer of printing presses and a large foreign clutch manufacturer. He currently serves as regional counsel in asbestos litigation for a leading manufacturer of heating and air conditioning units. He has served as the General Editor of IICLE's Illinois Product Liability Practice publication.
As co-chair of the firm's insurance coverage practice group, Mr. Nahrstadt has served as Chicago counsel for a number of insurance companies, including Progressive Insurance Company, Allianz Insurance Company and Capitol Insurance Company. He has been involved in counseling insurance clients regarding the handling of claims. He has prosecuted and defended declaratory judgment actions seeking judicial interpretation of various provisions of general liability and commercial auto policies, and has defended numerous claims alleging insurance company bad
faith.
Mr. Nahrstadt has represented a wide variety of professionals in cases involving claims of malpractice or misfeasance. He has defended insurance agents and brokers in claims alleging fraud and misrepresentation. He has defended nurses and physicians in dozens of malpractice actions. He also has defended engineers, architects and nursing home operators against claims of professional negligence.
---
Megan E. Thibert-Ind, Esq.
Partner
McDermott, Will & Emery, LLP

Megan Thibert-Ind is a Partner in the law firm of McDermott Will & Emery LLP and is based in the Firm's Chicago office. Megan has represented clients in a wide variety of complex civil litigation, including anti-trust matters, tax controversy, real estate disputes, tort litigation, and class action defense. Megan is currently representing clients in litigation pending in federal and state courts throughout the country, in addition to administrative agencies, and before the American Arbitration Association.
Representative Experience
Antitrust Litigation: Obtaining a complete dismissal with prejudice on behalf of an international toy maker involved in litigation related to alleged price discrimination, unfair business practices, and Sherman Act claims.
Tax Controversy: Representing a major online travel company in numerous large and complex lawsuits throughout the country. Megan's work includes obtaining dismissal or summary judgment in numerous actions pending against her client for claims relating to whether the company owed certain hotel occupancy taxes based on its online reservation model.
Real Estate Disputes: Obtaining judgment in favor of a national residential construction company. The Court found, and the appellate court later affirmed, that the Plaintiff failed to prove the terms of a proposed purchase and sale, and therefore was not entitled to its claim for specific performance.
Tort Litigation: Successfully obtaining settlement on behalf of an individual plaintiff on claims for fraud, fraudulent concealment, and civil conspiracy linked to the unauthorized investment of her client's money.
Class Action Defense: Defeating certification of a putative nationwide class and obtaining summary judgment, which was later affirmed by the appellate court, in a case brought by consumers asserting consumer fraud and other causes of action related to an online merchant's display of service fees.
Megan dedicates a significant portion of her time to pro bono practice. Her pro bono work focuses on a range of experience, including obtaining a favorable settlement for the victim of a hate crime, representing clients in employment discrimination and unlawful discharge matters, and obtaining a successful judgment on behalf of an elderly man defrauded by his adult son. She dedicates a considerable amount of her practice to firm citizenship. She is a member of the Firm's Pro Bono & Community Service Committee. Megan is a former recipient of the Firm's Pro Bono and Community Service Award. Megan is a member of the Firm's Associate Development Committee and the Gender Diversity Subcommittee. Megan is also a member of the young professionals board for Legal Assistance Foundation of Metropolitan Chicago.
While in law school, Megan served as an articles editor on the Wisconsin Law Review and was a member of the University of Wisconsin Moot Court Board. She also worked on appeals for criminal defendants in the Remington Center Criminal Appeals Project. Megan held a judicial internship for the Honorable Barbara B. Crabb, Former Chief U.S. District Court Judge for the Western District of Wisconsin.
Megan is admitted to practice in Illinois and before the U.S. District Court for the Northern District of Illinois. She is a member of the Illinois and Chicago Bar Associations.
---
The Florida Faculty:
Hon. Thomas J. Rebull
Judge
11th Judicial Circuit of Florida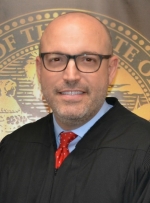 Governor Rick Scott appointed Thomas Rebull as a Circuit Judge in September of 2011. He was born and raised in Miami.
Boston University awarded him a Bachelor's Degree in Psychology in 1992. Judge Rebull obtained his law degree, magna cum laude, from American University's Washington College of Law in 1995, where he served on the law review. His first job after law school was as a law clerk for two years for the late Judge Joseph Nesbitt on the Third District Court of Appeal of Florida.
Before his appointment as a Circuit Judge, Judge Rebull was a Partner at the law firm of Broad and Cassel, where he practiced for over 10 years in the areas of commercial, real estate, and employment litigation. During that time, Judge Rebull was active in the community. He served on the City of Miami Civilian Investigative Panel for 9 years, the last two as its Chairperson. The Panel is charged with civilian oversight of the Miami Police Department. He also participated in a two year fellowship through the Miami Fellows Initiative, a program of the then Dade Community Foundation. The Initiative is a leadership development program for individuals in the early stages of their career.
Judge Rebull's first assignment as a Circuit Judge was in the Felony Criminal Division. When she became Chief Judge in 2013, the Honorable Bertila Soto appointed Judge Rebull as an Associate Administrative Judge for the Criminal Division. She later named him co-chair of the Eleventh Judicial Circuit Professionalism Committee. Judge Rebull rotated from the Criminal Division to the Civil Division in January of 2015. Judge Rebull is currently participating in a case management pilot program in the civil division. He is a frequent lecturer on professionalism and civility issues, as well as matters related to practice in the civil division of the Circuit Court. Judge Rebull has also served as faculty at the Florida College of Advanced Judicial Studies.
---
Hon. Israel Reyes (Ret.)
Managing Partner
The Reyes Law Firm, P.A.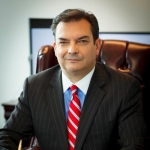 Israel Reyes, is the Founder and Managing Partner of The Reyes Law Firm, P.A., in Coral Gables, Florida. He is a former Circuit Court Judge of the Eleventh Judicial Circuit of Florida appointed by former Governor Jeb Bush on August 14, 2003. He retired on May 22, 2011, after approximately thirty years of public service as a judge, assistant state attorney, and police detective. Currently, he is handling all types of civil and criminal litigation representing attorneys, receivers, commercial entities, and individuals. He is also an attorney's fees expert, arbitrator, mediator, insurance umpire, police legal advisor, and Special Magistrate. As a Special Magistrate, he presides over evidentiary and non-evidentiary hearings and depositions and conducts in camera inspections of privileged documents.
While a member of the judiciary, he served as the Associate Administrative Judge of the Circuit Civil Division and in both the Criminal and Juvenile Divisions. While serving as the Associate Administrative Judge, he began the eCourtesy Submission Service, an online delivery method for sending extra copies of filed and served documents to the judge. Prior to serving as a circuit court judge, he was a County Court Judge in the Criminal Division. On two occasions he has temporarily served as an Associate Judge of the Fourth District Court of Appeal and in 2006, was nominated to fill a vacancy on the Third District Court of Appeal.
Before taking the bench, Mr. Reyes was an Assistant State Attorney in the Racketeering/Organized Crime Unit, Civil Forfeiture Section. While there, he handled the litigation of civil forfeitures concentrating on illegal drug money laundering cases. He was one of the principal drafters of the revised state money laundering bill signed into law by Governor Bush on July 1, 2000. He authored "Florida's Anti-Money Laundering Statutes." The Florida Bar Journal, vol. LXX111, p. 66-70, July/August, 1999 and was the attorney of record (trial and appellate level) in several Florida Appellate Court cases dealing with the issue of standing (right to contest) civil forfeiture actions. He is a former member of the Florida Association of Police Attorneys and served on the Hispanic Police Officers Association Board of Directors.
Prior to working at the State Attorney's Office, he was an associate in a personal injury law firm handling the litigation of personal injury, wrongful death, and professional (medical malpractice) negligence cases, and civil actions involving governmental agencies. He graduated from Nova Southeastern University with a Juris Doctorate in the top 20% of his class. He received a Bachelor of Science degree in Criminal Justice, High Honors, from FIU and from Miami Dade Community College, Miami, Florida where earned an Associate in Arts in Criminal Justice.
From 1980 until 1995, he was a police officer/detective with the Miami-Dade Police Department where (during various times) he worked in the Homicide Bureau, Media Relations Section, and Special Investigations Division's Criminal Conspiracy and Racketeering Squads. He served in the Organized Crime Bureau (where he was one of the principal investigators in the San Pedro corruption case); U.S. Secret Service Task Force; Police Applicant Background Investigation Unit; Firearms Training Section; and Uniform Patrol Division, earning numerous commendations and awards including the Employee Excellent Award.
Before that, he was a police officer with the City of South Miami Police Department from April 1979 to July of 1980. While there, he was named Officer of the Month. He attended the Miami Dade Community College Southeast Florida Institute of Criminal Justice (The Police Academy) from November of 1978, until he graduated in 1979.
On July 2, 2010, Chief Justice Charles Canady appointed then Judge Reyes to the Florida Innocence Commission naming him as the Commission liaison to The Florida Bar Criminal Procedure Rules Committee. Prior to that, former Florida Supreme Court Justice Raoul Cantero appointed Judge Reyes to the Florida Supreme Court Commission on Professionalism where he also continues to serve. In 2006, he was rated 100% Exceptionally Qualified or Qualified by Cuban American Bar Association Judicial Poll.
In 2004, Nova Southeastern University's Shepard Broad Law Center (during its 30th Anniversary Celebration) recognized Mr. Reyes as one of thirty outstanding alumni. He also is a 2007 recipient of the Florida International University–Distinguished Alumni Torch Award for the College of Social Work, Justice, and Public Affairs.
He has lectured on professionalism, public records law, anti-money laundering, racketeering, and criminal investigations to various legal groups and law enforcement agencies around the state. He has also lectured on those topics to the Guatemalan and Panamanian judiciary as well as training them in preparation for their transition to an oral or accusatory system of criminal justice. He has served as a featured speaker and presenter at many graduations, public and social events including Leadership Miami, a program of the Greater Miami Chamber of Commerce, for future community leaders. He continues to serve on several community advisory boards, including the Law Enforcement Officers Memorial High School Advisory Board.
He is a former adjunct professor of law at Nova Southeastern University Law School and taught graduate and undergraduate criminal justice courses at Florida International University (FIU).
---
James Allen, Esq.
Retired Assistant County Attorney, Miami Dade County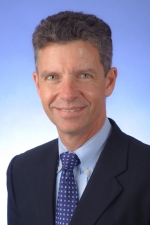 Jim was Chief of Training and Development, while continuing to maintain a full caseload in state personal injury and federal civil rights actions.
As a litigator, Jim has practiced extensively in federal and state court at both trial and appellate levels. He has litigated and tried numerous cases involving serious wrongful death and civil rights allegations, including a taking action claiming in excess of 100 million dollars in damages. Jim has also handled numerous state and federal appeals, including a case filed in the U.S. Supreme Court.
After law school, Jim clerked for the Honorable James R. Jorgenson, Florida Third District Court of Appeals. Jim is a graduate of the University of Wisconsin, J.D., Cum Laude, 1980.
---
Hon. Jack Tuter
Judge
17th Judicial Circuit of Florida
Jack B. Tuter, Jr. is the Administrative Judge of the Civil Division of the 17th Judicial Circuit in Florida. Judge Tuter has served as Administrative Judge of the Civil Division for the past seven years.
Judge Tuter currently serves in the Complex Business and Tort Division of the Circuit. Judge Tuter previously served as Administrative Judge of the Unified Family Division and also served in the Family and Domestic Violence Divisions.
Prior to Judicial service he was a managing partner at Stephens, Lynn and Klein practicing in the field of insurance defense. He also served as the Florida Director of the Division of Alcoholic Beverages and Tobacco.
He has participated on numerous judicial panels discussing topics such as foreclosure, jury selection, professionalism, electronic discovery, closing argument, and other Civil related topics.
---
Loreal A. Arscott, Esq.
Assistant City Attorney
City of Miami Gardens

Loreal A. Arscott is an original Miamian, who is born and raised in the "Magic City". She is currently an attorney in the Corporate Law Department of State Farm. Prior to joining the State Farm Team, she initially dedicated her practice to Family and Dependency Law, serving the most vulnerable members of our society, our children, for several years as Division Chief for Florida's Department of Children and Families' Children's Legal Services and handled Unified Family Court Cases (hybrid cases of family, domestic violence, and dependency issues). Ms. Arscott also continues to serve as an Attorney Ad Litem for Dependency cases.
As an active member of GSCBWLA over the past years, she has served as Treasurer and volunteers her time with GSCBWLA's mentoring program for high school law magnet students at her alma mater, Miami Carol City Senior High School, and serves as a coach for their mock trial competitions.
Ms. Arscott was recently awarded the Rising Star Award at the National Summit of Black Women Lawyers held in Chicago, Illinois.
---
Neil D. Kodsi, Esq.
Of Counsel
Jackson Lewis P.C.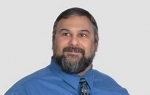 Mr. Kodsi is a seasoned trial lawyer with nearly twenty (20) years of jury trial experience. Mr. Kodsi has tried numerous cases to verdict in both federal and state court. Additionally, he has successfully tried cases involving many different theories of liability, including breach of contract, bad faith, first-party insurance, patent infringement, employment discrimination, product liability, toxic tort, wrongful death, and personal injury.
Prior to forming his own firm, The Law Offices of Neil D. Kodsi, Mr. Kodsi worked for large national and/or regional law firms, where he was one of the "go-to" trial lawyers for those firms for complex cases involving highly complicated expert testimony. Simply put, Mr. Kodsi is — first and foremost — a trial lawyer.
Mr. Kodsi's skills as a trial lawyer have been recognized nationally and locally. He has received public recognition for his skills as a trial advocate in a wide array of cases, ranging from representation of Fortune 100 corporations in high-profile complex wrongful death cases to serving as pro-bono trial counsel representing thousands of Florida Citizens seeking Medicare coverage.
Most recently, in March 2012, Neil served as pro bono litigation counsel for a group of autistic children seeking to defeat another Florida State Policy — one that was denying coverage for behavioral therapy for the more than 8,500 autistic children in Florida covered by Medicaid. After a four-day trial in front of U.S. District Court Judge Joan Lenard, Mr. Kodsi and his co-counsel obtained an Order requiring the State of Florida to provide this treatment for all autistic children in Florida covered by Medicaid. In her Order, Judge Lenard referred to this case as one of the most important cases she has heard in her sixteen years on the bench. This case also has received substantial national media attention.
---
Kelly H. Kolb, Esq.
Shareholder
Buchanan Ingersoll Rooney P.C.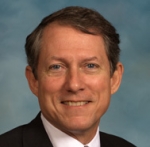 Kelly H. Kolb has defended employers against employment claims for over 20 years in state and federal courts and before administrative bodies and arbitration panels in Texas and Florida. He has successfully defended discrimination, sexual harassment, retaliation and FMLA cases, as well as individual and nationwide collective FLSA overtime lawsuits.
Kelly draws on his litigation experience to advise management on best practices and claims avoidance, and to oversee internal investigations. He serves clients in the construction, education, marine, healthcare, transportation, aerospace and electronics industries as well as public sector clients.
He has represented insurers in coverage and bad faith litigation, and has significant experience issuing coverage opinions and reservation of rights letters in the context of E&O, D&O, CGL, Maritime, Commercial Vehicle and Excess/Umbrella policies.
Kelly has garnered an AV® Preeminent distinction, the highest available mark for legal ability and professional ethics from Martindale-Hubbell's Peer Review Ratings. He has also has been selected for inclusion in the Florida Super Lawyers list in 2014 and 2015, and was selected by his peers for inclusion in the 23rd edition of The Best Lawyers in America® 2017 list under the Employment Law – Management and Litigation – Labor and Employment category.
Kelly is a frequent author, contributor and lecturer on employment issues for publications and audiences across the country.
---
Benjamin L. Reiss, Esq.
Partner
Perlman, Bajandas, Yevoli & Albright, P.L.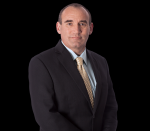 Benjamin L. Reiss practices in the areas of general commercial, product liability and other civil litigation in federal and state courts, criminal defense and property tax appeals. He has been involved in approximately 60 jury trials, over 45 of which he has been the lead trial lawyer. Ben is a former Assistant Public Defender and has wide-ranging jury trial experience.
He is on the Board of Directors of the Dade County Bar Association, a Member of the Florida Bar Code and Rules of Evidence Committee, and a former Chair of the Florida Bar Standing Committee on Professionalism. Ben has presented the Professionalism portion of the Florida Bar's Practicing with Professionalism Seminar on numerous occasions, and is the former Vice President of the Board of Directors for Legal Services of Greater Miami, Inc.
---
Beranton J. Whisenant Jr., Esq.
Assistant United States Attorney
United States Attorney's Office, Southern District of Florida
Beranton Whisenant passed away on May 24, 2017. We will miss him.
Beranton J. Whisenant, Jr. is an Assistant United States Attorney for the Southern District of Florida in the Criminal Section. Before joining the Department of Justice, Mr. Whisenant was a partner Foley & Mansfield, PLLP-Miami where he focused his legal practice in civil litigation, product liability, contracts, personal injury, wrongful death, and medical malpractice defense. Mr. Whisenant also served as an Assistant State Attorney in in Jacksonville, Florida.
Mr. Whisenant is an active member of The Florida Bar, a leader in voluntary bar organizations, and an advocate for professionalism and civility in the practice of law. He served as a member of the Eleventh Judicial Circuit Professionalism Panel and Chair of The Florida Bar's Eleventh Judicial Circuit Grievance Committee – Division "L." He is a William Reece Smith, Jr. Leadership Academy Fellow, a member of The Florida Bar's Judicial Nominations Procedure committee, and a member on the Florida Supreme Court's Commission on Professionalism.
Mr. Whisenant is also a lecturer at the University of Miami Paralegal Program where he teaches civil, criminal, and appellate procedure and contract law. He has served as a guest lecturer at the University of Miami School of Law, Florida Coastal School of Law, and the University of North Florida.
---
Fees
CD INVENTORY CLOSE OUT SALE! 
SELECT CDS REDUCED – 60-94% OFF* 
Audio Course and Materials Package – Download: $425
Audio Course and Materials Package – CD: $425 $25
CDs: plus $8.50 shipping and, in CA, sales tax.
*New orders only, while supplies last.
CLE Credit
Florida Program:
FL General:  This program is approved for 9.5 units of general CLE in Florida through June 1, 2018.
FL Board Certified:  This program is approved for 9.5 units of Board Certified CLE in Florida (through June 1, 2018) as follows:
Civil Trial: 9.5 units
Criminal Appellate Law: 9.5 units
Criminal Trial Law: 9.5 units
CA General:  This program is approved for 7.5 units of general CLE in California.
Illinois Program:
IL General:  This program is approved for 7.5 units of general CLE in Illinois through November 9, 2019.
CA General:  This program is approved for 7.5 units of general CLE in California.
This program is approved for CLE in the states listed above.  Upon request, Pincus Pro Ed will provide any information an attorney needs to support their application for CLE approval in other states other than what is listed above.
Terms and Policies
Recording policy: No audio or video recording of any program is permitted.
Seminar Cancellations: Should you be unable to attend for any reason, please inform us in writing no later than 14 days prior to the event and a credit voucher will be issued. If you prefer, a refund, less a $50 non-refundable deposit, will be issued. No refunds or credits will be given for cancellations received within 14 days of an event. However, if you notify us within 14 days of an event, and wish to convert your in-person attendance registration to an Audio CD package (with handout), we can do so. A small additional shipping charge, and sales tax in CA, will be incurred. No shipping charge is incurred for downloads. We will also issue a voucher for the amount paid if you notify us within 14 days and prefer not to have the audio recording.
Substitutions may be made at any time.
Webinars, Tele-seminars and Webcast Cancellations: Once log-in codes and passwords are issued for a webinar, tele-seminars or webcasts, a refund is not possible. If for any reason you cannot attend the event after you have received the codes, we will automatically convert your registration to an instant streaming/instant download or CD format and provide you with the information you need to access the recording after the program concludes and the recording is available.  Conversions to CD require a $8.50 shipping fee, and in CA, 9% sales tax.
Downloads/CDs/DVDs – Refund policy:
Downloads are non-returnable/non-refundable once purchased and received. Tapes, CDs and DVDs are returnable for a full refund or replacement if defective, within 90 days of purchase.
Reminder: The room temperature at hotels and other seminar locations are notoriously hard to control. Please bring a sweater or jacket in case it gets cold and/or layer as if you are going to the movies so you are comfortable.