Fiduciaries' Boot Camp: A Practical Program for the Recently Licensed (or about to be licensed) (CA)
Our Fiduciary Boot Camp will offer an in-depth discussion of the legal and practical issues important to professional fiduciaries.
Topics include:
Court cases where professional fiduciaries are commonly appointed
Employing caregivers and compliance with state regulations
Investment standards and rules for professional fiduciaries
Protecting fiduciaries from liability
Ethical rules governing the profession and their application to everyday situations
Billing practices and fees petitions for matters under Court supervision
Forms and procedures
Neutrality in multi-party matters
How to best grow your practice and avoid common pitfalls
Accounting and recordkeeping practices
Our panel includes a diverse group of respected professionals, including a sitting judge, successful fiduciaries, attorneys who represent those fiduciaries, and financial advisors with expertise in fiduciary investment standards.
Agenda
Professional Fiduciaries Code of Ethics 16, Division 41, Article 4, California Code of Regulations
Basic Outline of Matters

Conservatorships
Guardianship
Probate
Trust Administration / Litigation
Power of Attorney

Neutrality and Role of Professional Fiduciary

Communications with outside parties
Dealing with difficult clients
Interacting with PVP attorneys and other parties

Investment Standards and Rules
Accounting and asset management
Establishing and growing a fiduciary practice

Forms and formats
Internal systems
Choosing the right clients and how to evaluate cases
Choosing the right representation
When to get out of a matter

Employing caregivers
Billing and Petitions for Fees
Protecting yourself from liability

Petition for Instructions
NPA
Insurance
Dates and Times and Locations
March 9, 2018
8:30 a.m. to 5:30 p.m. (lunch on your own)
Check in between 8:00 – 8:30 a.m.
The DoubleTree Downtown Los Angeles
120 South Los Angeles Street
Los Angeles, CA 90012
Parking:  Discounted $15 valet and $10 self park at hotel. Enter through valet/main entrance on Los Angeles Street.
(Be sure to arrive at least ten minutes before start time if you want to make sure you have a good seat)
Testimonials
The following testimonials are from our 2016 Course: Estate Planning In Depth – Litigation, Counseling, Trusts, Taxes, and More:
"I am very satisfied. I was really looking an advanced estate planning class and I was really happy I attended." – Elizabeth Roberson, Esq.
"Very satisfied, answered questions, panel very responsive." – Frances L. Martin, Esq.
"Very good conference covering relevant topics with strong but accessible speakers." – Garrett Barlow, Esq.
"This program had a good balance of drafting, litigation, and tax." – Kate Henderson, Esq.
Here are additional testimonials from our 2016 Protecting Your Client's Assets program:
"Excellent. Thank you. Your table of contents covered what I wanted…very good seminar on the subject matter [with] excellent materials and excellent speeches. I wish it was two days." – Arthur A. Graves III, Esq.
"Excellent speaker [who] kept the audience engaged…Excellent communication by the Pincus staff ahead of time." – Danielle Barger, Esq.
"This was an excellent program…Thank you!"
Here are additional testimonials from our 2014 Trusts & Estates 101 program:
"Excellent!" – Mark Allen Wilson, Esq.
"Good overview of estate planning nuts and bolts."
"Outstanding."
"Excellent seminar for attorneys branching out into this area of estate planning."
Faculty
Hon. Maria Stratton
Judge
Los Angeles County Superior Court

Judge Stratton received her BA magna cum laude from the University of Southern California and her law degree from Boalt Hall School of Law. She served as a law clerk for the Honorable Harry Pregerson at both the U.S. District Court and U.S. Circuit Court. In 1981, Judge Stratton joined the Office of the Federal Public Defender in Los Angeles as a deputy federal public defender. In 1985, she joined Talcott, Lightfoot, Vandevelde, Woehrle and Sadowsky, where she practiced civil and criminal litigation until 1993 when the Ninth Circuit Court of Appeals appointed her Federal Public Defender for the Central District of California. In 2006 Governor Arnold Schwarzenegger appointed her to the Los Angeles County Superior Court. Her assignments on the Superior Court have included misdemeanor trials, Proposition 36 court, drug court, preliminary hearings, limited and unlimited civil, probate, and mental health. From 2015 through 2016, she was Supervising Judge of the Probate and Mental Health Departments of the Superior Court and she is a former Assistant Supervising Judge of the Van Nuys branch of the court and of the court's criminal division. She currently serves on the Judicial Council's Probate Curriculum Committee and Probate and Mental Health Advisory Committee.
In 2016, Judge Stratton received the Ernestine Stalhut Award, the highest award given by Women Lawyers Association of Los Angeles, for her outstanding character, dedication to service and significant contributions to the cause of justice. In 2005 and 2004, the Los Angeles Daily Journal named Judge Stratton among the "Top 75 Women Litigators" and "Top 50 Women Litigators," respectively. In 2003 she received the Morton Herbert Service Award from the Criminal Courts Bar Association in Los Angeles. She was also named 2001 Defense Attorney of the Year by the Los Angeles County Bar Association's Criminal Justice Section and is a recipient of the State Bar Commendation for Delivery of Pro Bono Services and Wiley W. Manual Award for Pro Bono Legal Services. She is a founding member of the Los Angeles Criminal Justice American Inn of Court.
Judge Stratton is married to former law school classmate, Stephen B. Sadowsky. They have three children, Elena, Jacob, and Lily.
---
Yevgeny L. Belous, Esq.
Nielsen & Rogers LLP

Yevgeny L. Belous was born in 1983 in Kiev, Ukraine. He is fluent in Russian. He graduated in 2005 from the University of California Santa Cruz, majoring in Economics and Business Management.
Mr. Belous completed his J.D. from Thomas Cooley Law School in 2009, and was admitted to the State Bar of California in 2009. In Law school, he was a senior intern at the Sixty Plus Elder Law Clinic, which exposed him to a wide variety of legal issues facing the elderly. Since becoming an attorney, he has continued upon this path practicing exclusively in the areas of trusts and estates, conservatorships, guardianships, and probate litigation.
---
Norine Boehmer
Founder/CEO
Boehmer & Mills Professional Fiduciary Services, Inc.

Check back soon for a full bio!
---
Samuel Ingham III, Esq.
Law Offices of Samuel D. Ingham III

Check back soon for full bio!
---
Aaron Jacobs
Sentry-Services

Please check back soon for full bio!
---
Scott MacDonald
Senior Financial Advisor
Merrill Lynch, Pierce Fenner and Smith, Incorporated

Scott MacDonald is the founder and leader of the Special Needs Team at Merrill Lynch, a group of Financial Advisors and Client Associates dedicated to enhancing the long-term well-being of special-needs, disabled and elderly individuals. Scott joined Merrill Lynch in 1987 and has spent his entire career addressing the unique needs of society's most vulnerable members.
Passionate about his work, Scott is a recognized authority on wealth planning and investment management for Special Needs Trusts and other court-supervised trusts, as well as probate investing for Conservatorships and Guardianships. He offers extensive knowledge of California Probate Code restrictions on investments, as well as the terms of the Uniform Prudent Investor Act. Scott facilitates close collaboration with attorneys, caregivers, trustees, fiduciaries, benefits counselors, and other professionals. A regular lecturer and media contributor, he is the author of numerous articles and publications related to special-needs and elder financial strategy.
Scott earned his B.S. in Finance and his B.A. in Economics with Honors from the California State University system. He is the recipient of the prestigious David Brady award, bestowed upon the Merrill Lynch employee who goes beyond expectations in his dedication to clients.
---
Jeffrey Marvan, Esq.
Marvan Law APC

Jeff Marvan has been practicing law in the State of California since 1999. After graduating from UC Davis, King Hall School of Law, he began his legal career as a public defender in Northern California. As a public defender, Jeff was in court everyday, arguing on behalf of his clients. He engaged in dozens of jury trials and hundreds of contested hearings. Jeff proved himself to be both a fearless advocate and a compassionate counselor.
Through his experience as a public defender, Jeff developed a deep understanding of the California judicial system. He is at home in the courtroom and conveys a steady confidence and sincere demeanor to both judges and juries. Jeff's experience in the adversarial court system is a valuable asset if and when cases become litigious.
Over the past three years, Jeff has continued to practice private criminal defense, but has also expanded his legal expertise to estate planning, trust/probate administration, trust/probate litigation, and conservatorship law. Jeff has proven himself to be a highly skilled estate planning attorney. His approach is patient, empathetic, and detail oriented, and he has helped his clients plan for an economically advantageous estate.
Jeff also has extensive experience helping clients navigate the complexities of being an administrator/trustee of a friend or family member's estate. Clients have consistently commented on Jeff's compassion and support during these emotionally trying times.
Jeff's experience as a criminal defense litigator translates quite well into the probate/trust litigation sector. He has proven to be both an effective negotiator and, when necessary, a ferocious litigator to secure his clients' interests.
Jeff is an active member of the State Bar of California, Los Angeles County Bar Association, Beverly Hills Bar Association, California Public Defenders Association, and LACBA Barristers Domestic Violence Project.
---
Lauriann Wright, Esq.
Partner
Wright Kim Douglas ALC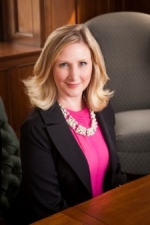 Lauriann Wright is an experienced probate litigator and estate planner located in Glendale California. For over 20 years, she has been practicing all phases of probate law and litigation, including conservatorships, guardianships, trusts, and probate estates, throughout Los Angeles, Orange and Riverside Counties. She has been named as a Southern California Super Lawyer in Trust and Estate Litigation for five consecutive years, from 2012 through 2016. For 2016, she will also be listed as one of "The Best Lawyers in America" in Litigation by Best Lawyers. She was recently named as a member of the National Advocates: Top 100 of Wills, Trust, and Estates Lawyers.
Ms. Wright has conducted numerous contested probate bench trials, dozens of depositions, and written and argued several probate appeals. She has successfully represented professional fiduciaries in contested and protracted probate litigation proceedings in numerous multi-million dollar trusts and estates. She has also served as a fiduciary herself through court appointments as a receiver for real property, guardian ad litem, and trustee. Ms. Wright has worked with the Los Angeles County Sheriff's Office on numerous financial elder abuse cases and has been able to successfully recover substantial assets for the elderly victims. She is also a member of the Los Angeles County Probate Volunteer Panel as well as the Trusts and Estates Sections of the State Bar and the Los Angeles County Bar. Ms. Wright has completed and continues to participate in substantial continuing legal education course work in specialized probate law topics.
Four key qualities make Ms. Wright an effective advocate for her clients: (1) a keen understanding of probate law and procedure, garnering the respect of her fellow attorneys and bench officers; (2) thoroughness and attention to detail; (3) expansive litigation experience from a concurrent business litigation practice; and (4) social intelligence and understanding of the emotionally charged nature of probate disputes.
Top 100 LawyersIn addition to her probate experience, Ms. Wright is also an experienced business litigator, knowledgeable in all phases of civil litigation, including jury and bench trials in both state and federal courts. Her practice focuses on business and probate litigation. She has briefed and argued cases in appellate matters, including the successful, published opinion in Soderberg v. McKinney, 44 Cal. App. 4th 1760, 52 Cal. Rptr. 2d 635 (1996) which reversed the law on real estate appraiser liability in California. Ms. Wright also consults and advises corporate clients on litigation, real estate, and business matters and drafts agreements. Through her business litigation experience, she has substantial knowledge in the areas of commercial finance, factoring, real estate, construction defect, intellectual property, and complex litigation.
Ms. Wright graduated from University of California, Hastings College of the Law in 1994 with her Juris Doctorate, including a semester of specialized coursework in international law completed at University of Leiden Law School, Leiden, the Netherlands. Ms. Wright was admitted to the California Bar in December 1994 and is admitted to practice in all the California state and federal trial and appellate courts.
---
Fees
Register by January 11th and save $25 on each registration with the Early Bird rate!  
Registration fees are per person
Individual: $425
Early Bird registration $399
Group: $399 per person for 2 or more from the same company pre-registering at the same time
Early Bird registration $380
Government employee/Non-Profit* Rate: $375
Early Bird registration $350
Law Students/paralegals*: $235 (current JD students only)
Early Bird registration $210
Early Bird Pricing Ends January 11th.
Program materials:
We've gone green.  Registration fees include an electronic copy of your handbook emailed one week in advance of the program.  Be sure to check your spam folder if you don't see it by then.
If you prefer, you may order a hard copy of the handout to be provided the day of the program for $25. To do so, please be sure to check the box when you register. If you want a hard copy, you must order it when you register; there will not be any available for purchase the day of the program.
** Legal Aid/Non-Profit attorneys are those attorneys employed by Legal Aid/Non-Profit firms. It does not include attorneys who have their own practice, or are employed by law firms, that volunteer their time for non-profit causes or take on pro-bono cases. Full and partial scholarships may be available to a limited number of non-profit/Legal Aid attorneys, based upon registration. Please call (877) 858-3848 to discuss or email your request to info@pincusproed.com.
CLE Credits
CA General:  This program is approved for 7.5 units of general CLE in California.
NJ General: The LIVE session of this course is approved, under New Jersey's CLE Approved Jurisdiction policy, for 7.5 CLE units. Pincus Professional Education is a CA Accredited Provider, which is a NJ approved jurisdiction. See the New Jersey State CLE Board Regulations and Guidelines for further information.
NY General: The LIVE session of this course is approved, under New York's CLE Approved Jurisdiction policy, for 7.5 CLE units. Pincus Professional Education is a CA Accredited Provider, which is a NY approved jurisdiction. See Section 6 of the New York State CLE Board Regulations and Guidelines for further information.
This program is approved for CLE in the states listed above.  Upon request, Pincus Pro Ed will provide any information an attorney needs to support their application for CLE approval in other states other than what is listed above.
Terms & Refund Policies
Recording policy: No audio or video recording of any program is permitted.
Seminar Cancellations: Should you be unable to attend for any reason, please inform us in writing no later than 14 days prior to the event and a credit voucher will be issued. If you prefer, a refund, less a $50 non-refundable deposit, will be issued. No refunds or credits will be given for cancellations received within 14 days of an event. However, if you notify us within 14 days of an event, and wish to convert your in-person attendance registration to an Audio CD package (with handout), we can do so. A small additional shipping charge, and sales tax in CA, will be incurred. No shipping charge is incurred for downloads. We will also issue a voucher for the amount paid if you notify us within 14 days and prefer not to have the audio recording.
Substitutions may be made at any time.
Reminder: The room temperature at hotels and other seminar locations are notoriously hard to control. Please bring a sweater or jacket in case it gets cold and/or layer as if you are going to the movies so you are comfortable.
For policies related to audio products, please select "I want a download or CD" on the right.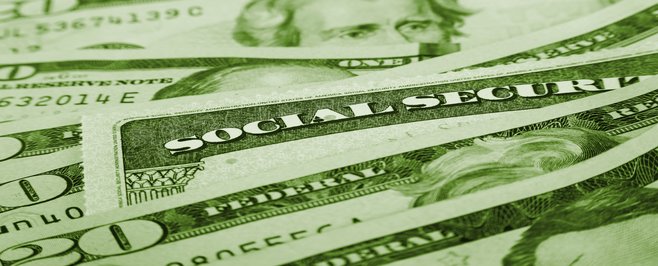 Our Fiduciary Boot Camp will offer an in-depth discussion of the legal and practical issues important to professional fiduciaries.