Federal Court Boot Camp: Learn the Dos and Don'ts (FL)
Audio program! (check our CLE Programs page for live versions)
This program is no longer approved for CLE credit in Florida. However, it is an excellent program on federal court practice and litigation techniques. It is on sale for 50% off.
Pincus Professional Education has put on its annual Federal Court Boot Camp for nine years for a reason – it's that good.
Our Federal Court Boot Camp has taught thousands of attorneys about the ins-and-outs of Federal Court, as well as general litigation strategies and skills. This seminar is both a litigation primer and a primer for litigating in Federal Court and is taught by judges, career law clerks and experienced litigators.
This litigation course will walk you through the essential components and tasks involved in your case, from start to finish. You'll learn the rules and tasks, as well as the skills and techniques that  you need to be a more effective litigator in Federal Court and to be a more effective litigator in general.
Our faculty also includes Federal District Court and Magistrate Judges, as well as career law clerks who can provide you a unique perspective and an inside look at what the court wants and does not want when you practice there.
Take a look at our detailed agenda and see why our Federal Court Boot Camp program is the best in the state.
The program is great for any type of attorney: Large firm, Small firm, solo, government and legal aid.
This program was recorded in September of 2017.
Do you want to improve your public speaking skills? Get Faith Pincus' newly published book Being Heard: Presentation Skills for Attorneys, from the ABA now (ABA members receive 10% off). It is also available on Amazon in Kindle and paperback versions.
What You Will Learn
Intro to program and Federal Court
We're not in Kansas Anymore: Overview of Practical Differences Between State Court and Federal Court Practice
Differences Among the Three Federal Districts
Highlights from the Local Rules and Practice
Florida Bar Federal Court Practice Committee Judicial Guide
Rule 1
Complaint and Answer Rules, Differences, Advice and Strategies 
Plausibility Standard: Rule 8's Short and Plain Statement
Forms of Complaints and Answers/Defenses
Defenses vs. Affirmative Defenses
Practice Pointers and Pitfalls
Case Scheduling and the Case Management Conference in Federal Court
Rule 16.1
Case Management Reports
Rule 12 Motions

Discovery & eDiscovery
2015 Amendments to the Rules of Civil Procedure

Scope of discovery / proportionality
Requests for production and responses
Failure to preserve / sanctions
How courts have interpreted them

E-discovery

Overview and considerations
Sources and preservation
Authentication
Federal Rule of Evidence 502
Oral Argument Tips and other insight
Scheduling, rules
Difference between Fed court and State court
Cautions and advice, what judges expect/need
Depo Strategies
Federal Rules related to Depos
Federal v. State differences
Strategy
Deciding whom to depose
Taking good depositions
Making effective use of depositions at trial
Subpoenas & affidavits
Drafting and Replying to Motions for Summary Judgment

Heading to Trial
Trial Briefs
Pretrial Statement
Pretrial Conference and Order (FRCP 16)
Pre-Trial Matters
Client & Witness Preparation
Your Jury:

Questionnaire and Voir Dire Tips
Jury Instructions – pitfalls & best practices
Jury Verdict Forms – pitfalls & best practices

Motions in Limine
Trial Presentation
Opening Statements  & Closing Arguments
Introduction of Exhibits & Objections
Direct and Cross-Examinations

Purpose, audience and format requirements
Basic direct examination skills
Basic cross examination skills
When and how to make appropriate objections

Preserving the Record for Appeal
Post-Trial Motions & Judgments
Testimonials
"Great seminar. Very informative and practical tips for attorneys who are new to federal court practice." – Andrea Amigo, Esq.
"Great speakers and great handout. Pincus CLEs are great…It was great to have judges on the panel." – Jennifer T. Harley, Esq.
"Great course. Great speakers." – Brad Kimber, Esq.
"Very good one-on-one with speakers." – Hans Ottinot, Esq.
"Barfield is a great speaker." – Eddy Leal, Esq.
"I particularly enjoyed the back-and-forth between Judge Gayles and David Buckner, which provided useful insights from both a practitioner's and judge's perspective." – Donald J. DiMatteo, Esq.
"Great topics for a one-day seminar."
"Gained a solid, base understanding of federal practice."
"Good overview of civil litigation in federal court."
"All [speakers] were excellent…Extremely helpful! The course materials will be easy to reference to stay on top of my federal court cases. Well done."
The following testimonials are from our previous Federal Court Boot Camps held in Florida:
"The seminar was a good overall view of federal court practice and included many useful tips." – Jason Gordon, Esq.
"I personally wanted and expected to get a primer on practicing in Florida federal courts,especially in the Southern District of Florida. You did not disappoint." – C.A. Hoey, Esq.
"I am getting ready to try my first federal trial! This training really put things into perspective for my next steps!" – Victoria Mesa, Esq.
"This course has taught me so much. My foundation is set. Thank you."  – Elisabeth Govéti, Esq.
"I gained insight into the federal courts in the Southern District with very concrete examples. Excellent." – Xiomara L. Cruz, Esq.
"All speakers vocalized very detailed information and advice. Obviously well-prepared.  Appreciate it highly. Thank you!"
"Although I did not have specific objectives, this course was wonderful and thorough."  – Elizabeth Goveti, Esq.
"Very informative. Chemistry of morning panel was fantastic." – Joshua Berkowitz, Esq.
"Great topics for a one-day seminar."
"Gained a solid, base understanding of federal practice."
"Good overview of civil litigation in federal court."
Faculty
Hon. Darrin P. Gayles
U.S. District Court, Southern District of Florida
Judge Darrin Gayles is a United States District Judge for the Southern District of Florida. After being nominated by President Barack Obama on February 6, 2014, the United States Senate unanimously confirmed Judge Gayles' nomination the following June by a 98-0 vote.
Judge Gayles previously served for more than ten years as a judge of Florida's 11th Judicial Circuit. Judge Gayles was appointed to the County Court of that circuit by former Florida Governor Jeb Bush in 2004. In 2011, former Florida Governor Charlie Crist elevated Judge Gayles to the Circuit Court, where he served until his federal appointment.
A graduate of Howard University and The George Washington University Law School, Judge Gayles is a leader and active participant in South Florida's legal and civic communities, including 100 Black Men of South Florida, and the 5000 Role Models of Excellence Project. He is also a former co-chairman of the 11th Judicial Circuit's Professionalism Committee.
Judge Gayles has been the recipient of numerous awards, including the YMCA of South Florida's 2016 Spirit of Community Award, the 2015 Lawyers in Leadership Award from the University of Miami's Center for Ethics & Public Service, and Legal Services of Greater Miami's 2015 Equal Justice Judicial Leadership Award.
---
Hon. William Matthewman
United States Magistrate Judge
U.S. District Court, Southern District of FL

United States Magistrate Judge William Matthewman was appointed to the federal bench in 2012. He sits in the West Palm Beach division of the United States District Court for the Southern District of Florida. As a United States Magistrate Judge, he handles both civil and criminal cases. He has presided over trials, evidentiary hearings, discovery hearings, extradition matters, suppression hearings, initial appearance, bond and detention hearings, as well as settlement conferences and numerous other matters. He routinely encounters e-discovery issues and has issued numerous orders and opinions relating to electronic discovery matters. He has also instructed or presented on various issues, including e-discovery, at the University of Florida School of Law, the University of Miami Law School and before other groups, bar associations and at seminars.
Before his judicial appointment, Judge Matthewman was a very active trial attorney who handled both criminal and civil cases. He is AV rated by Martindale Hubbell and has been a member of The Florida Bar and a trial lawyer since 1983. He was a Florida Bar Board Certified criminal trial attorney. As a trial attorney, he handled numerous federal capital cases in various jurisdictions and tried many high profile, lengthy state and federal cases, some of which trials were covered on television programs such as Dateline and 48 Hours.
He graduated from the University of Florida School of Law with Honors and was Research on the University of Florida Law Review. He began his career with Holland & Knight in Miami, Florida in 1983 and was also an associate and partner in litigation firms and a sole practitioner. Before becoming an attorney, he was a police officer in Miami, Florida. His hobbies include running, fishing, snorkeling and hiking.
---
Brett A. Barfield, Esq.
Partner
Holland & Knight LLP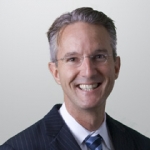 Brett Alan Barfield practices in the area of business litigation with an emphasis on domestic and international commercial disputes, construction litigation, commercial landlord/tenant disputes and litigation under the Hague Convention on international parental child abduction. Mr. Barfield represents clients in diverse industries to resolve their disputes through the most effective and efficient means possible, from informal negotiations, mediation and arbitration, to litigation and trials. With his extensive experience, Mr. Barfield is well-versed in litigation in federal and state courts, and has secured recent multimillion-dollar trial victories for commercial clients in both jury and non-jury trials.
In addition, Mr. Barfield represents clients involved in the manufacture and distribution of a wide variety of products both domestically and internationally, in importation and exportation, and in various service industries and professions. In his construction practice, Mr. Barfield represents owners, contractors, and manufacturers in a range of commercial, infrastructure and municipal projects involving various claims related to design, construction and material defects.
Mr. Barfield has represented more than 70 clients seeking the return of their children under the Hague Convention on international parental child abduction. From time to time, he also represents parents defending against petitions under the same Convention, and in April 2015 succeeded at a federal trial to prevent the return of a child to Venezuela where the court found the situation to be so dangerous for the child that a very narrow exception to return under the Convention applied in the case. In an important February 2016 decision, the federal appellate court affirmed the victory.
Mr. Barfield is a national officer for the Federal Bar Association and is a past president and current board member of the South Florida Chapter of that association. He has been recognized numerous years by Florida Super Lawyers and Florida Trend magazines as a leading business litigation attorney in Florida.
Prior to joining the firm, Mr. Barfield served as a law clerk to the Honorable Edward B. Davis, chief judge of the United States District Court for the Southern District of Florida. Before practicing law, Mr. Barfield spent several years in retail management.
Honors & Awards
Top Lawyer, South Florida Legal Guide, 2017
Florida Super Lawyers magazine, 2010-2017
Distinguished Advocate of Pro Bono Commitment, Dade County Bar Association, 2016
Florida Legal Elite, Florida Trend magazine, 2009-2011
Holland & Knight Public and Charitable Service All-Star, 2014
Top Up and Comer, South Florida Legal Guide, 2010, 2011, 2013, 2014
Florida Legal Elite "Up & Comer," Florida Trend magazine, 2004-2008
St. Thomas University School of Law Outstanding Young Alumnus Award, 2003
St. Thomas University School of Law, Valedictorian
Memberships
The Florida Bar, Pro Bono Services Committee
Federal Bar Association, 11th Circuit Vice President, 2013-2017
Federal Bar Association, South Florida Chapter, President, 2010-2012; Board of Directors, 2008-present
Florida Foster Care Review, Board of Directors, 2013-present
Read to a Child, National Board of Directors, 2015-present
Peter T. Fay Inn of Court, 2000-2015
---
David M. Buckner, Esq.
Buckner + Miles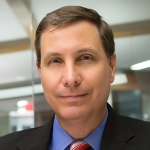 David Buckner is an experienced trial and appellate lawyer who regularly tries cases and argues appeals in state and federal courts across Florida and around the country. He represents corporations and individuals in matters involving complex commercial and class action litigation, securities and other frauds, business torts, antitrust law, white collar crime, personal injuries, aircraft accidents, professional negligence, products liability, qui tam and First Amendment issues. David has successfully certified, and defended on appeal, numerous classes of plaintiffs seeking redress for violations of Federal securities laws, common law fraud, breach of fiduciary duty, unfair trade practices, breach of contract and the duty of good faith and fair dealing, and unjust enrichment, and has obtained settlements and verdicts after trial on behalf of the members of those classes in the hundreds of millions of dollars. He has obtained tens of millions of dollars more for his individual clients victimized by the misconduct of others.
David earned his B.A. in Political Science with High Honors from Rutgers College, and was selected a Harry S Truman Scholar. He received his J.D. from Harvard Law School, magna cum laude, and his Master of Public Policy degree from the John F. Kennedy School of Government at Harvard University. David served as a law clerk for Judge R. Lanier Anderson III of the United States 11th Circuit Court of Appeals.
Earlier in his career, in his nearly eight years as an Assistant United States Attorney, David investigated and prosecuted cases involving securities fraud, tax fraud, public corruption, money laundering, espionage and other crimes related to national security. He conducted numerous jury trials in the United States District Court for the Southern District of Florida, and argued a number of cases before the United States Eleventh Circuit Court of Appeals, including the en banc court.
David gained national recognition for his role as a prosecutor in United States v. Gerardo Hernandez, et al., also known as the "Cuban spies" case, in which the defendants were convicted of various offenses including conspiracy to commit murder and conspiracy to commit espionage. David was also one of the prosecutors in United States v. Miguel Moya, in which a jury foreman was found guilty of taking a bribe to effect the acquittals of two of the most significant cocaine importers in South Florida. In recognition of his outstanding performance as a prosecutor, David received two Director's Awards for Superior Performance from the United States Department of Justice.
---
Cynthia Bulan
Law Clerk
United States District Court
Cynthia Bulan has clerked for the Honorable Patricia A. Seitz, United States District Judge for the Southern District of Florida, since 2008. Cindy also clerked for the Honorable Henry Lee Adams, Jr., in the Middle District of Florida for three years. In between her clerkships, for six years, Cindy worked as an Assistant Professor of Law at the Shepard Broad Law Center at Nova Southeastern University. She taught Business Entities, Agency, and first-year legal research and writing. She has also worked as an Adjunct Professor of Law at Florida Coastal School of Law, where she taught Professional Responsibility and first-year legal research and writing. Cindy served as the Chairperson of the September 2007 Southeastern Legal Writing Conference for legal research and writing faculty. She has also helped to coordinate seminars for incoming federal judicial law clerks. For the first five years of her career as a lawyer, Cindy worked in private practice, litigating in federal and state courts in New York and Florida. Her practice included, commercial and civil litigation, surety and construction litigation, and bankruptcy.
In 2007, Cindy was appointed by the Florida Supreme Court to a two-year term on the Florida Supreme Court Committee on Standard Jury Instructions – Contract and Business Cases. While a faculty member at Nova, she served as the school's representative on The Florida Bar's Student Education & Admissions to the Bar Committee. She is a Fellow of the American Bar Foundation.
In 2006, the Creighton Law Review published her article, A Small Question in the Big Statute: Does Section 402 of Sarbanes-Oxley Prohibit Defense Advancements?
Prior to law school, Cindy worked for an options specialist firm on the floor of the American Stock Exchange.
Cindy graduated from the Wharton School of the University of Pennsylvania with a B.S. in Economics and received her J.D. from the University of Michigan Law School.
---
Barbara A. Junge, Esq.
Career Law Clerk, USDC SDFL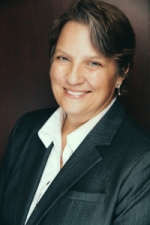 Barbara A. Junge practices complex commercial litigation, in federal and state courts, with the Damian & Valori law firm. She also represents employees in negotiation of employment agreements, and has litigated fraud-related issues in probate court.
As an Assistant United States Attorney, Ms. Junge represented the National Park Service and other federal agencies in real estate transactions and employment litigation. She also has litigated as a legal services attorney and as a partner in a small law firm where she managed national class actions against four hospital corporations. And for sixteen years Ms. Junge served as law clerk for the Honorable William M. Hoeveler, Senior United States District Judge.
Throughout her legal career Ms. Junge has assisted in the training of new lawyers, including coordinating seminars for incoming federal judicial law clerks and serving as a faculty member for The Florida Bar's legal education seminars on federal practice.
Ms. Junge has served as Chair of the Federal Court Practice Committee and of a Grievance Committee for The Florida Bar, and as a member of the Judicial Nominating Procedures Committee, the Judicial Evaluation Committee, and the Standing Committee on Professionalism.
Ms. Junge was selected as a member of the Miami Foundation's Miami Fellows Initiative from 2001-2003. She also has served on the Board of Directors of the Miami Coalition for the Homeless, the Florida Coalition for the Homeless, Touching Miami With Love, and Haitian Women of Miami. In addition, Ms. Junge is Trustee for Bay Shore Lutheran Church.
After graduating from New College in Sarasota, Florida, Ms. Junge served as a Peace Corps Volunteer in Togo, West Africa from 1985-1987, teaching high school math and developing one of the first young women's small business skills development projects of the Peace Corps worldwide. She was also a Rotary Foundation International Graduate Scholar at the University of Zimbabwe in 1990, and she worked on judicial education projects in the South Pacific for the Asia Foundation in 1992. She has served as President of the Returned Peace Corps Volunteers of South Florida, and was elected as a regional representative to serve on the Board of Directors for the National Peace Corps Association.
Ms. Junge received her law degree from New York University and her Master's Degree in Public and International Affairs from Princeton University.
---
Patricia A. Leonard
Partner
Shutts & Bowen LLP

Patricia A. Leonard is a partner in the West Palm Beach office of Shutts & Bowen LLP, where she is a member of the Business Litigation Practice Group.
A Martindale-Hubbell AV® Preeminent™ rated attorney, Patti has been named among the Best Lawyers in America® in commercial litigation and has been listed in Florida Super Lawyers Magazine as one of the "Top 50 Women Lawyers in Florida." In 2012, she received the "Leaders in the Law" award from the Florida Association for Women Lawyers for her legal and volunteer service.
Patti has a diverse business and commercial litigation practice, representing businesses in their contractual disputes, including non-compete and other employment contracts, employment discrimination defense, partnership and corporate disputes, pharmaceutical and nutraceutical litigation matters, food and supplement labeling litigation, and real estate litigation. Patti has also litigated trade secret, unfair competition, defamation and copyright infringement cases.
Patti has held numerous leadership positions in the West Palm Beach community. She served on the executive cabinet of the American Heart Association's "Go Red for Women" campaign, which raises awareness about heart disease in women. She also served as a commissioner of the Fourth District Court Appeal Judicial Nominating Commission, is on the editorial advisory board of the American Academy of Medical Entrepreneurs, and previously chaired a Fifteenth Judicial Circuit Grievance Committee. She's also active in the University of Virginia Alumni Club of the Palm Beaches, having previously served as the Club's president.
Patti also frequently speaks and writes on commercial litigation, arbitration, and professionalism topics. She has co-authored several articles in the Florida Bar Journal and made numerous presentations for the Florida Association of Women Lawyers, the Palm Beach County Bar Association, and the Academy of Medical Entrepreneurs.
While in law school, Patti was a member of the moot court board and served as Senior Articles Editor for the University of Miami Law Review. Prior to joining Shutts, Patti practiced business and commercial litigation for a large, international law firm.
---
Stefanie C. Moon, Esq.
S.C. Moon Law

Stefanie C. Moon, Esq. is the principal of S.C. MOON LAW- a woman owned law firm dedicated to servicing women professionals and small businesses. The firm is founded on the principle that "collaboration with clients produces efficient legal counsel." She focuses her practice on business litigation and white collar criminal defense in state and federal court.
Over the course of her career she has served in several governmental positions, including as an Assistant State Attorney focusing on violent and economic crime; as a Senior Assistant Statewide Prosecutor focusing on dental Medicaid fraud and cargo theft and as an Assistant United States Attorney in both the criminal and civil divisions.
She has earned several accolades including Martindale Hubbell's top AV rating for her preeminent professional and ethical standards, designation as a Super Lawyer, as well as recognition by the Florida Department of Insurance Worker's Compensation Fraud Task Force for her tireless work combating insurance premium fraud. Attorney Moon is a graduate of Southern University Law Center. She received her Bachelor of Business Administration in Finance & Management from Loyola University in New Orleans.
---
Joanne M. O'Connor, Esq.
Shareholder
Jones Foster Johnston & Stubbs, P.A.

Joanne O'Connor is a shareholder with the firm who has been listed as a Florida Super Lawyer, is listed among Florida's Leading Lawyers by Chambers USA, and was identified as one of South Florida's Up and Coming Attorneys by the South Florida Legal Guide for 5 years until she graduated to Top Lawyer status in 2009. She is a 2008 graduate of Leadership Palm Beach County and serves on the Executive Committee of the Duke University Alumni Association and is Vice-Chair of the 15th Judicial Circuit Grievance Committee "A.". She is a former member of the Board of Directors of the Forum Club of the Palm Beaches and former member of the Professional Ethics Committee of The Florida Bar. Additionally, she has served as Chair of the Judicial Relations and Professionalism Committees of the Palm Beach County Bar Association. She served as co-chair of Palm Beach County's 2013 Bench Bar Conference.
Ms. O'Connor practices in the areas of complex commercial litigation including busines torts, real estate disputes and lawyer and law firm defense. Since joining Jones Foster in 2001, she has litigated a broad range of matters at all levels from arbitration and trials through appeals and has particular experience successfully defending national and regional law firms against legal malpractice claims.
Ms. O'Connor graduated summa cum laude from the Tulane University School of Law, where she was a Managing Editor of the Tulane Law Review and named to the Order of the Coif. She holds a master's degree in political science and Latin American Studies from the University of Florida. She received her undergraduate degree, cum laude, from Duke University. Prior to joining Jones Foster, Ms. O'Connor served as a law clerk to Chief Judge Sarah S. Vance of the U.S. District Court for the Eastern District of Louisiana.
PRACTICE HIGHLIGHTS:
Served as counsel to The Scripps Research Institute in establishing Scripps Florida, a new state-of-the-art scientific research institute, in Palm Beach County, Florida against a variety of legal challenges from environmental and non-profit organizations.
Represented publicly held financial services corporation and its chairman and chief executive officer in defense of million claim brought by minority shareholders of wholly owned subsidiary alleging breach of fiduciary duty, breach of contract, fraud and civil theft in two-week hearing before AAA arbitration panel.
Obtained directed verdict, affirmed on appeal, on behalf of national law firm sued for damages in excess of million for alleged legal malpractice in drafting limited partnership documents.
---
Fees
Audio Course and Materials Package – Download or CD: $425 $212.50
CDs: plus $8.50 shipping and, in CA, sales tax.
*New orders only, while supplies last.
This course is no longer available for Florida CLE. See the CLE tab for details.
CLE Credit
FL General:  This program is no longer approved for general CLE in Florida.
FL Certification Credits: This program is no longer approved for Certification Credits in Civil Trial and State and Federal Government and Administrative Practice.
CA General:  This program is approved for 7.5 units of general CLE in California.
This program is approved for CLE in the states listed above.  Upon request, Pincus Pro Ed will provide any information an attorney needs to support their application for CLE approval in other states other than what is listed above.
Terms and Policies
Recording policy: No audio or video recording of any program is permitted.
Seminar Cancellations: Should you be unable to attend for any reason, please inform us in writing no later than 14 days prior to the event and a credit voucher will be issued. If you prefer, a refund, less a $50 non-refundable deposit, will be issued. No refunds or credits will be given for cancellations received within 14 days of an event. However, if you notify us within 14 days of an event, and wish to convert your in-person attendance registration to an Audio CD package (with handout), we can do so. A small additional shipping charge, and sales tax in CA, will be incurred. No shipping charge is incurred for downloads. We will also issue a voucher for the amount paid if you notify us within 14 days and prefer not to have the audio recording.
Substitutions may be made at any time.
Webinars, Tele-seminars and Webcast Cancellations: Once log-in codes and passwords are issued for a webinar, tele-seminars or webcasts, a refund is not possible. If for any reason you cannot attend the event after you have received the codes, we will automatically convert your registration to an instant streaming/instant download or CD format and provide you with the information you need to access the recording after the program concludes and the recording is available.  Conversions to CD require a $8.50 shipping fee, and in CA, 9% sales tax.
Downloads/CDs/DVDs – Refund policy:
Downloads are non-returnable/non-refundable once purchased and received. Tapes, CDs and DVDs are returnable for a full refund or replacement if defective, within 90 days of purchase.
Reminder: The room temperature at hotels and other seminar locations are notoriously hard to control. Please bring a sweater or jacket in case it gets cold and/or layer as if you are going to the movies so you are comfortable.