Federal Court Boot Camp (16th Annual): The Nuts and Bolts (CA)
Audio program! (check our CLE Programs page for live versions)
Pincus Professional Education has put on its annual Federal Court Boot Camp for fifteen years for a reason – it's that good.
Large law firms like Manatt send multiple associates to the program year after year why? Because it's that good.
Small and mid-sized firms send their new associates each year as well. Why? Because it's that good.
Solo attorneys who have heard from others about the program come why? Because it's that good.
Our Federal Court Boot Camp has taught thousands of attorneys about the ins-and-outs of Federal Court, as well as general litigation strategies and skills. This seminar is both a litigation primer and a primer for litigating in Federal Court.
It is taught by Federal Court Magistrate and Federal District Court judges, very experienced litigators, and 25+ year career federal law clerks. You'll get a unique perspective and an inside look at what the court wants and does not want from attorneys practicing in Federal Court.
Attendees have rated our faculty so highly that most of the faculty return to teach year after year (and some have taught every single year).
This litigation course will walk you through the essential components and tasks involved in your case, from start to finish. You'll learn the rules and tasks, strategies and tactics, and the skills and techniques you must have to become a more effective and successful litigator in Federal Court and to be a more effective and successful litigator in general.
Take a look at our "testimonials" tab for how valuable attendees feel it is to hear from judges, career District Court law clerks and experienced litigators.
And take a look at our detailed agenda to see why our Federal Court Boot Camp program is the best in the state.
This is a newer attorney level program and is great for all types of attorney: Large firm, small firm, solo, government and legal aid.
Prefer to attend live?  This program is scheduled for May 1, 2020 in San Francisco and May 15, 2020 in Los Angeles. Click here to go back to our live registration page.
Can't wait that long? Order the 2019 program audio package and materials here – in Download or CD format.
Have you ever thought about improving your public speaking skills? Now is the time! Get Faith Pincus' newly published book Being Heard: Presentation Skills for Attorneys, from the ABA now (ABA members receive 10%-20% off). You can order a signed paperback from us at a discount here (free shipping). It is also available on Amazon in Kindle and paperback versions. 
What You Will Learn
The following agenda is tentative. Please check back soon for updates.

Intro to program and Federal Court
Overview of Practical Differences Between State Court and Federal Court Practice
Material Differences Among California's Federal Districts
Highlights from the Local Rules and Local Practice
Rule 1

mention
Complaint and Answer Rules, Differences, Advice and Strategies 
Plausibility Standard: Rule 8's Short and Plain Statement
Forms of Complaints and Answers/Defenses
Defenses vs. Affirmative Defenses
Practice Pointers and Pitfalls
Removal
Case Scheduling and the Case Management Conference in Federal Court
Rule 16.1
Case Management Reports
Rule 12 and Other Motions
Top ten tips for drafting Rule 12(b)(6) motions, responses, and replies.
How to enhance the effectiveness of memoranda addressing motions to dismiss.
How to address procedural issues that frequently arise when briefing motions to dismiss.
Additional Rule 12 motions
Ex Parte Motions
TRO or Preliminary Injunctions
Discovery & eDiscovery
CM/ECF brief overview/advice
Interrogatories, request to produce – differences between state and federal
2015 Amendments to the Rules of Civil Procedure

Scope of discovery / proportionality
Requests for production and responses
Failure to preserve / sanctions
How courts have interpreted them

E-discovery

Overview and considerations
Sources and preservation
Authentication
Federal Rule of Evidence 502

Subpoenas
Depo Strategies
Federal Rules related to Depos
Federal v. State differences
Subpoenas & affidavits
Deadlines and rules in Federal Court
Strategy and Deciding whom to depose in any court
Taking good depositions for any type of litigation
Making effective use of depositions at trial or for settlement
Drafting and Replying to Motions for Summary Judgment
Why they matter more in Federal Court
Timing
Drafting advice from the court: what works and what doesn't
Statements of Material Facts
Persuasiveness
Oral Argument Tips

Heading to Trial
Trial Briefs
Pre-trial Statement
Pre-trial Conference and Order
Pre-Trial Matters
Your Jury:

What is unique about Jury Selection in Federal Court?
Questionnaire and Voir Dire Tips
Jury Instructions in Federal Court
Jury Verdict Forms in Federal Court

Motions in Limine
Trial Presentation
Introduction of Exhibits
Evidentiary Objections
Direct and Cross-Examinations

Purpose, audience and format requirements
Basic direct examination skills
Basic cross examination skills

Preserving the Record for Appeal
Post-Trial Motions & Judgments
Testimonials
"Great to hear insights from judges and experienced practitioners, and a very experienced law clerk with private practice experience. The Q& A sessions were great to hear." – Tracy Woo, Esq.
"I enjoyed the practical nature of the presentation and the back and forth discussion. The panel put together was an excellent combination of different experiences. I loved hearing from the Judges, who were both practitioners, the clerk who generally deals with the various motions, and the various attorneys from both sides plaintiff and defense." – Cynthia D. Vargas, Esq.
"Great outlines for future reference. Concise presentation format. Very well done. Knowledgeable speakers." – Michael Caballero, Esq.
"I am fully satisfied. This was a great primer for practicing in Federal Court. This was one of the best seminars that I've been to in my 13 years of practicing law. It makes me want to never go to state court ever again." – Richard Jefferson, Esq.
"It was a great refresher on the federal rules and the panelists had great anecdotes from personal experience. My federal practice is heating up so a refresher was needed." – Page Allinson, Esq.
"This was one of the most interesting, helpful and useful MCLE programs I have ever attended! Good coverage of practical topics." – Harvie Schrieber, Esq.
"Great program! Very informative and interesting. Looking forward to future seminars." – Iveta Ovsepyan, Esq.
"I didn't know much about federal civil practice, so it was nice to get a start to finish overview. It wasn't overwhelming. It was a good procedural overview with practical tips." – Kree D. Filer, Esq.
"Great to hear the perspective of a clerk. I found the voire dire tips to be very helpful. Loved the 8 components for opening statement and the points on evidence and cross-examination." – Michelle Rahban, Esq.
"This is a great survey course regarding differences between state and federal court. Judge Olguin's comments always included practical advice that is extremely helpful and adds to the topics substantially. He is great. Judge Segal had the best, most substantive interjections. I'd go to any discussions or lectures led by her. Excellent!" – Grace Lau, Esq.
"Excellent! Will be back! Everyone was great!" – David A. Wolf, Esq.
"Invaluable to have the judge's advice and opinions." – Genevieve Coyle, Esq.
"Completely satisfied. This was outstanding!" – Nancy Woods, Esq.
"Great refresher course and helpful practical advice." – Matthew Peters, Esq.
"Presentation was well-done and informative. The insights of the panel members was enlightening." – Joseph A. Gordon, Esq.
"As a mother and a lawyer, I felt very respected and valued by Pincus. The rallying cry for equality for women is 'The future is female.' Well, that future looks like the way Venus and Grace treat your customers." – Maha Ibrahim, Esq.
"Loved it!" – Jugpreet Mann, Esq.
"Good recap of basics of federal practice with useful pointers. Proper depth given the breadth of subjects." – Matthew Roman, Esq.
"I am a new lawyer. This was a great course to help put many things in focus. Gave me great advice." – Jeshawna R. Harrell, Esq.
"Great program! Really informative!" – Deborah Gettleman, Esq.
"Very good speakers." – Susan Horst, Esq.
"Well done, head to toe." – John Cammack, Esq.
"This was a well-done presentation. Very informative." – Philip John Downs Jr, Esq.
"The entire panel did a great job and delivered well." Tom Borchard, Esq.
"I was very satisfied!" Courtney Arbucci, Esq.
"Highly satisfied. Hearing from multiple clerks was helpful." – Tim O'Connor, Esq.
"Very satisfied – gave me what I wanted. Basic info with strategic uses." – Joseph Charles, Esq.
"Very good, candid advice." – Daniel Zarchy, Esq.
"Great job. Very informative and well presented." – Jonathan T. Dawson, Esq.
"I really enjoyed the program and the speakers. Having a judicial clerk was also extremely valuable." – Dana Ulise, Esq.
"The panelists covered every important topic in-depth. Thank you for having this seminar!" – Ari Kaufman, Esq.
"Great speakers. I thoroughly enjoyed the information." – Marty Nicholson, Esq.
"Excellent." – Megan Irish, Esq.
"Very practical information. Very helpful for negotiating the federal arena." – Helene Friedman, Esq.
"A great primer for both new and experienced attorneys." – Peter Ton, Esq.
"Great presentation! Very informative!" – Kari Martin Higgins, Esq.
"Great information, very helpful." – Oianka McElmurry, Esq.
"Good review and  run-down of the issues." – Daniel Marsh, Esq.
"What a great concept to have the clerks conduct the seminar! So informative!" – Neyleen Beljajev, Esq.
"All the faculty were top notch – very professional and informative and competent." – Paul Carreras, Esq.
"This was a good re-introduction; Very informative and insightful for someone looking to learn the ins & outs of Federal Court." – Eric Wills, Esq.
"Overall, I was very pleased with this program. It is definitely worth the money and travel!" – Christina Milligan
"Thank you!" – Amy Myers, Esq.
"Great CLE."  – James Howard, Esq.
"Good intro to topic." – Peter Fidopiastis, Esq.
"Important subject for practitioners in Federal Court. Good topic, good speakers." – D. David Steele, Esq.
"Very enjoyable and knowledgeable seminar! Thank you!" – Aman A. Lal, Esq.
"Very good." – Jana Will
"Excellent program overall." – Kori Macksoud, Esq.
"The speakers were good at recognizing the variety of lawyers in the audience." – Phyra McCandless, Esq.
"Another very thorough crash-course put on by Pincus. Very helpful!"
"I'm new to Federal Court. This program offered a good introduction." – Katherine Broderick, Esq.
"I am no longer afraid to practice in federal court."
"Great mix of judges, clerks, and practitioners."
"Judge Segal's input to the panel's advice was always welcome and appreciated. Laurie Smith consistently and effectively provided insightful remarks throughout the day. She's an excellent panelist."
"Each speaker gave great examples…and I appreciated the fact that there were attorneys representing the plaintiff side and the defense side. I appreciated the insight of both judges. It was great to have them attend! This is a great seminar for Federal Court beginners or a refresher for seasoned veterans in Federal Court." – Nicole Dennewitz, Paralegal
"Excellent training!"
"Appreciate that everything advertised is what I got."
"Thank you. Another excellent program."
"Very informative and practical advice; good for new lawyers."
"Excellent training overall."
"I practice in federal court regularly and was hoping to get some practice tips to improve my representation and also to confirm or correct the lessons I have learned in practice – the program did exactly that."
"If this faculty is an example of Pincus, I'll always attend. Great work!"
"Very helpful! Materials are nice."
"Speakers were knowledgeable and relatable. Very informative."
"Good insight. Good comments."
"I found this a very helpful nuts and bolts for new attorneys."
"The information was helpful and the materials (checklists in particular) will be useful here on out."
"Outlines were extremely effective."
"Best CLE course I have ever attended!"
"I enjoyed the individual tips, stories & examples – makes it easier to remember procedures."
"Great program. Law clerks' views are most valuable."
"Appreciated the FRCP updates: this was the best part of the program."
"I practice class action law, so I enjoyed hearing about the speaker's experience."
"All excellent speakers – both in content and delivery."
"Very happy. Not many CLE's specialize in federal law. I wish I had taken this course earlier!"
"Motions presentation was worth the entire price. Humor works! Anecdotes were great!"
"Great Job! An excellent course. Informative presentations!"
"Very good – no boring, droning lecturing. Kept me engaged throughout. Women and a diverse panel – yay! Thanks for a great program."
"Very good program – the law clerk perspective should be heard by all lawyers."
"Great practical advice."
"I most appreciated comments from judges and law clerks of federal courts as to insights of inner workings."
"Excellent balance of substantive information, personal observations & idiosyncrasies of bench potentially relevant to practitioners."
"Excellent."
"I learned more about federal court civil procedure than any other class I have taken."
Faculty
Los Angeles Faculty (Additional Faculty to be Announced)
Hon. Fernando Olguin
Judge
United States District Court
Judge Olguin began his legal career in 1989 as a judicial law clerk for a federal judge in the District of Arizona. In 1991, he was selected to be a member of the United States Attorney General's Honors Program, where he worked in the Civil Rights Division of the United States Department of Justice. After leaving the Department of Justice in 1994, Judge Olguin joined the Mexican-American Legal Defense and Educational Fund ("MALDEF") as the National Director of the Education Program. In 1995, Judge Olguin became a name partner in the Pasadena-based law firm, Traber, Voorhees & Olguin, a firm that litigated housing and employment cases.
Judge Olguin was appointed to serve as a United States Magistrate Judge in 2001. In December 2012, Judge Olguin was confirmed as a United States District Judge. He maintains his chambers in Los Angeles.
---
Hon. Suzanne H. Segal
Magistrate Judge
Central District of California
Suzanne Segal is currently United States Magistrate Judge for the Central District of California Counsel where she presides over civil proceedings including patent, trademark, copyright matters; employment, civil rights and tort cases; and complex commercial and insurance litigation. She recently completed her four years of service as Chief Magistrate Judge. Prior to her appointment, she served as an Assistant United States Attorney in the Civil Division, and Chief of Civil Appeals for the United States Attorney's Office for the Central District of California. She also practiced civil litigation in Los Angeles, first with Adams, Duque & Hazeltine and later with Dewey Ballantine LLP. Judge Segal earned her B.A. cum laude from Claremont McKenna College and her J.D. from Cornell Law School.
---
Damian D. Capozzola, Esq.
Founder
The Law Offices of Damian D. Capozzola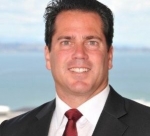 Damian D. Capozzola is a sole practitioner in his nineteenth year of litigation practice. Damian has handled significant litigation matters across a broad spectrum of industries and has represented some of the world's largest defense contractors, food manufacturers and wholesalers, and telecommunications companies.
Damian has successfully first-chaired nine jury trials, three bench trials, and two arbitrations, and has contributed to successful trial results and settlements in a number of other matters while practicing at three leading national law firms and then since 2013 as founder of his own firm. He has extensive experience in taking and defending depositions, and he has written and lectured on litigation strategies — including the effective use of technology in the courtroom — and working with experts. Since 2006 he has been the co-author of the Thomson Reuters/West Trial Practice Series treatise Expert Witnesses in Civil Trials: Effective Preparation and Presentation.
Damian also has experience with a range of employment, personal injury, and environmental issues, from mass tort litigation to multi-party groundwater contamination mediations to advising clients on discrete issues. Finally, through the years, he has devoted a significant amount of pro bono time prosecuting misdemeanor crimes for two local municipalities. Most recently, Damian secured guilty verdicts on both counts in a two-day bench trial in which the defendant was represented by an attorney with an established track record of filing civil rights lawsuits alleging officer misconduct.
In 2011 Damian was appointed by Governor Schwarzenegger (and was subsequently reappointed by Governor Brown) to the California Law Revision Commission, which he chaired in 2014. He is also a Past-President of the Los Angeles Italian-American Lawyers.
---
Peter J. Marcus, Esq.
Partner
Berkes Crane Robinson & Seal LLP

Mr. Marcus is a partner with Berkes Crane Robinson & Seal LLP. He has practiced law in California since 1999. His practice focuses on business litigation, including intellectual property, entertainment, business torts, insurance law, and appellate practice.
He is admitted to practice in California, New York and Connecticut, the U.S. District Courts for the Central and Southern Districts of California and the Southern District of New York, and the Ninth Circuit Court of Appeals. He has also litigated before the Trademark Trial and Appeal Board and the International Trade Commission. He received his undergraduate degree from the University of Massachusetts and his law degree from Quinnipiac University School of Law. He is a member of the American Intellectual Property Law Association and the Intellectual Property Law Section of the State Bar of California and serves on its copyright trademark interest groups. He maintains an intellectual property law blog, which can be found here.
Mr. Marcus is national president for the United States of the World Jurist Association, a non-governmental organization with special consultative status with the U.N. Economic and Social Council, consisting of judges, lawyers, supreme court justices and law professors from around the world engaging to further the rule of law and the administration of international law. He also serves on the boards of several organizations, including Temple Israel of Hollywood, Jewish World Watch, a coalition of 60 synagogues in Southern California working to combat egregious human rights violations in Darfur, Sudan and the Democratic Republic of the Congo, and Teen Impact Affiliates, a program of Children's Hospital Los Angeles that provides support to young people with cancer and blood diseases.
He is a frequent writer about intellectual property issues. Mr. Marcus previously worked as an editor with St. Martin's Press and the West Publishing Company, and authored the script for the award winning documentary, The Nixon-Kennedy Debates.
---
Virginia Milstead, Esq.
Counsel, Litigation
Skadden, Arps, Slate, Meagher & Flom LLP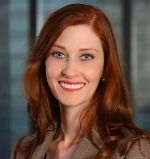 Virginia F. Milstead has a broad commercial litigation practice, representing clients in both federal and state courts, with a particular emphasis on securities and takeover litigation, director misconduct and related claims. She has represented clients in matters involving federal securities laws, duties of corporate directors, civil RICO, unfair business practices, and various other contract and tort claims.
Ms. Milstead has been a speaker at various conferences and bar groups. In addition to speaking at events hosted by the Antitrust and Unfair Business Practices and Business and Corporations Law sections of the Los Angeles County Bar Association, she has participated in seminars related to practice in federal court, including serving as a panelist at the Third Annual William French Lecture at Pepperdine University School of Law, featuring retired Supreme Court Justice Sandra Day O'Connor; and on three occasions she has been a panelist at the Byrne Judicial Clerkship Institute. Ms. Milstead also has organized and conducted new lawyer training related to class actions.
Ms. Milstead is a graduate of Pepperdine University School of Law (J.D., 2004, summa cum laude), and was Literary and Citation Editor of the Pepperdine Law Review.
---
Laurie E. Smith, Esq.
Career Law Clerk
U.S. District Court, Central District of California

Laurie Smith is a career law clerk for the Honorable John F. Walter, U.S. District Court Judge for the Central District of California. Prior to that, Ms. Smith litigated at several law firms in Northern and Southern California. Ms. Smith served as Managing Editor for the Virginia Tax Review Law Journal and is a 1996 graduate of the University of Virginia School of Law.
---
San Francisco Faculty (Additional Faculty to be Announced)
Hon. Jacqueline Scott Corley
Magistrate Judge
United States District Court, Northern District of California

Magistrate Judge Jacqueline Scott Corley has presided over a variety of civil cases at all stages of the proceedings, from motions to dismiss through jury trial. She has also served as a settlement judge in nearly every type of federal litigation.
Just prior to her 2011 appointment to the Court, Judge Corley was a partner at Kerr & Wagstaffe, LLP in San Francisco as a civil litigator with an emphasis on federal practice. She represented individuals, government entities, and institutions as plaintiffs and defendants in a variety of matters that included trademark, copyright, patent, constitutional law, defamation, malicious prosecution, class actions, contract and probate.
From 1998 through 2009 Judge Corley served as a career law clerk to the Honorable Charles R. Breyer. She also served on the Northern District of California Alternative Dispute Resolution mediation and early neutral evaluation panels from 2006 through her appointment.
Judge Corley received her undergraduate degree from U.C. Berkeley, and her J.D. from Harvard Law School, magna cum laude, where she was an editor and Articles Chair of the Harvard Law Review. Upon graduation, she served as a law clerk to the Honorable Robert E. Keeton of the United States District Court for the District of Massachusetts. She then practiced complex commercial litigation and white collar criminal defense at Goodwin, Procter LLP in Boston and was a litigation associate at Coblentz, Patch, Duffy & Bass LLP in San Francisco before joining Judge Breyer in 1998.
---
Patrick Hammon, Esq.
McManis Faulkner

Mr. Hammon has served on seven trial teams and has participated in several mediations. He has extensive experience serving as the client interface in managing discovery and preparing witnesses for deposition and trial.
He was recognized in 2018 as one of Silicon Valley Business Journal's "40 Under 40," an annual list of "up and coming leaders in Silicon Valley who have distinguished themselves in their fields."
Mr. Hammon was appointed by the Board of Trustees of the State Bar of California to serve as a member of the 2018 Commission on Judicial Nominees Evaluation. The commission assists California's governor in the judicial selection process by providing independent evaluations of candidates for judicial appointment and nomination.
He is active in several Bay Area nonprofits, including Christmas in the Park and the Silicon Valley Urban Debate League. He also serves on the Palo Alto Hiring and Summer Associate Committees and mentors junior associates as part of the Firm's Mentor Program.
---
Meghan Loisel, Esq.
Rudy, Exelrod, Zieff & Lowe LLP

Ms. Loisel advocates on behalf of employees in individual and class action litigation in a range of employment matters. She has experience with discrimination, harassment, retaliation, failure to accommodate, and constitutional claims.
Before joining Rudy, Exelrod, Zieff & Lowe LLP, Ms. Loisel was a deputy county counsel for Santa Clara County. She defended the County and its employees in employment, civil rights, and tort cases. She also litigated complex affirmative cases on behalf of the County and the People of the State of California, and was a member of the trial team who litigated a public nuisance action against former lead paint manufacturers, People v. Atlantic Richfield Company. Ms. Loisel also litigated civil rights cases as a fellow at the American Civil Liberties Union's Reproductive Freedom Project in New York City.
Ms. Loisel graduated from New York University School of Law where she was the symposium editor for the Review of Law and Social Change. During law school, she worked as a law clerk for the Legal Aid Society Employment Law Center and the Bronx Defenders. Ms. Loisel received her undergraduate degree in History and Government from the University of Texas at Austin.
---
Chaya M. Mandelbaum, Esq.
Partner
Rudy, Exelrod, Zieff & Lowe, LLP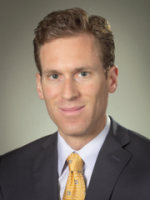 Chaya M. Mandelbaum is a Partner at Rudy, Exelrod, Zieff & Lowe, LLP where he represents employees in individual and class action litigation and negotiations across the spectrum of employment law. He has extensive experience in wage and hour, discrimination, retaliation, harassment and leave of absence matters.
Mr. Mandelbaum also serves as Chair of the California Fair Employment and Housing Council. He was appointed to the position by California Governor Edmund G. Brown, Jr. and his appointment was confirmed by the California Senate. The Council promulgates regulations related to employment and housing discrimination. It also holds hearings on civil rights issues confronting the state.
Mr. Mandelbaum is a Contributing Editor of The Rutter Group's California Practice Guide: Employment Litigation and is a Co-Author of the Employment Law chapter of The Recorder's California Business Litigation book. He previously served as a Member of the Executive Committee of the State Bar of California's Labor and Employment Law Section.
Before joining Rudy, Exelrod, Zieff & Lowe, Mr. Mandelbaum was a Senior Litigation Counsel at Sanford Heisler. At Sanford Heisler, he represented employees in class actions involving wage and hour, discrimination and other civil rights claims.
Previously, Mr. Mandelbaum was a Trial Attorney in the Office of the Solicitor for the United States Department of Labor. In that capacity, he successfully represented the Secretary of Labor in numerous significant enforcement actions, including a multi-million dollar wage and penalty recovery based on violations of the Fair Labor Standards Act. He obtained successful results in both jury and bench trials during his tenure. As a result, Mr. Mandelbaum was a recipient of the 2011 Federal Executive Board's Service Award and the 2011 Secretary of Labor's Exceptional Achievement Award.
Prior to his tenure at the Department of Labor, Mr. Mandelbaum worked in the Labor and Employment Practice Group at Morgan Lewis & Bockius, where he represented employers in matters involving wage and hour, employment discrimination and labor relations.
Mr. Mandelbaum is a graduate, cum laude, of the University of Michigan Law School. He received his undergraduate education at the University of California, San Diego.
---
Laurie E. Smith, Esq.
Career Law Clerk
U.S. District Court, Central District of California

Laurie Smith is a career law clerk for the Honorable John F. Walter, U.S. District Court Judge for the Central District of California. Prior to that, Ms. Smith litigated at several law firms in Northern and Southern California. Ms. Smith served as Managing Editor for the Virginia Tax Review Law Journal and is a 1996 graduate of the University of Virginia School of Law.
---
Fees
Register by March 27th and save on each registration with the Early Bird rate!
Audio Recording & Materials Package – CD or Download: $425
Early Bird Pricing $399
For CDs, please add $7.50 shipping and, in CA, sales tax.
(Audio packages are available approximately two to three weeks after the seminar is held.)
CLE Credit
CA General:  This program is approved for 7.5 units of general CLE in California.
This program is approved for CLE in the states listed above.  Upon request, Pincus Pro Ed will provide any information an attorney needs to support their application for CLE approval in other states other than what is listed above.
Terms and Policies
Recording policy: No audio or video recording of any program is permitted.
Seminar Cancellations: Should you be unable to attend for any reason, please inform us in writing no later than 14 days prior to the event and a credit voucher will be issued. If you prefer, a refund, less a $50 non-refundable deposit, will be issued. No refunds or credits will be given for cancellations received within 14 days of an event. However, if you notify us within 14 days of an event, and wish to convert your in-person attendance registration to an Audio CD package (with handout), we can do so. A small additional shipping charge, and sales tax in CA, will be incurred. No shipping charge is incurred for downloads. We will also issue a voucher for the amount paid if you notify us within 14 days and prefer not to have the audio recording.
Substitutions may be made at any time.
Webinars, Tele-seminars and Webcast Cancellations: Once log-in codes and passwords are issued for a webinar, tele-seminars or webcasts, a refund is not possible. If for any reason you cannot attend the event after you have received the codes, we will automatically convert your registration to an instant streaming/instant download or CD format and provide you with the information you need to access the recording after the program concludes and the recording is available.  Conversions to CD require a $7.50 shipping fee, and in CA, 9% sales tax.
Downloads/CDs/DVDs – Refund policy:
Downloads are non-returnable/non-refundable once purchased and received. Tapes, CDs and DVDs are returnable for a full refund or replacement if defective, within 90 days of purchase.
Reminder: The room temperature at hotels and other seminar locations are notoriously hard to control. Please bring a sweater or jacket in case it gets cold and/or layer as if you are going to the movies so you are comfortable.