Fed Court Boot Camp Conference (12th Annual): How to Practice in Federal Court (CA)
Audio program! (check our CLE Programs page for live versions)
For more than a decade, our Federal Court Boot Camp has taught thousands of attorneys about the ins-and-outs of Federal Court. The program is both a litigation primer and a primer for litigating in Federal Court.
Attendees have rated our faculty so highly that many of the faculty return to teach year after year (and some have taught every single year).
This litigation CLE course will walk you through the essential components and tasks involved in your case, from start to finish.  You'll learn both the rules and tasks, as well as the skills and techniques, you need to be a more effective litigator in Federal Court.
Our faculty also includes District Court and Magistrate Judges with the Federal Court, throughout California, as well as career law clerks who can provide you a unique perspective and an inside look at what the court wants and does not want when you practice there.
Take a look at our detailed agenda and see why our Federal Court Boot Camp CLE program is the best in the state.
This program was recorded in 2016.
What You Will Learn
Introduction to Program
Creating Your Complaint Post Twombly and Iqbal
Rule 12 Motions

Why They Matter
What to do About Them
Drafting Tips
What to Watch Out For
Responses

The Answer (to the complaint!)
Case Scheduling and the Case Management Conference
Discovery & E-Discovery

Rule 26—Scope of Discovery and Privilege Issues
The Tools of Discovery—Rules 33-36
Dealing with Discovery Disputes/Sanctions
E-discovery —overview and recent developments

Depo Strategies

Deciding Whom to Depose
Taking Good Depositions
Making Effective Use of Depositions at Trial

Ex Parte Motions
Oral Argument Tips

Why it Still Matters
What Judges Hate/Want
Practitioner Prep – how to prepare properly
Tips and Mistakes Not to Make
What to do if a Tentative Has Been Issued
Being Persuasive

Drafting and Replying to Motions for Summary Judgment
Heading to Trial

Trial Briefs
Final Pretrial Conference
Final Pretrial Statement and Order

Pre-Trial Matters

Client & Witness Preparation
Your Jury Questionnaire and Voir Dire Tips
Jury Instructions – pitfalls & best practices
Jury Verdict Forms – pitfalls & best practices
Motions in Limine

Trial Presentation

Opening Statements
Introduction of Exhibits
Direct and Cross-Examinations
Evidentiary Objections
Closing Arguments
Testimonials
"I am a new paralegal and needed to gain more knowledge of Federal Court and Federal rules. The presentation was easy to understand and the handout was clear and precise. Each speaker gave great examples…and I appreciated the fact that there were attorneys representing the plaintiff side and the defense side. I appreciated the insight of both judges. It was great to have them attend! This is a great seminar for Federal Court beginners or a refresher for seasoned veterans in Federal Court." Nicol Dennewitz, Paralegal
"I am fully satisfied. This was a great primer for practicing in Federal Court. This was one of the best seminars that I've been to in my 13 years of practicing law. It makes me want to never go to state court ever again." Richard Jefferson, Esq.
"I really enjoyed the program and the speakers. Having a judicial clerk was also extremely valuable." Dana Ulise, Esq.
"I enjoyed the practical nature of the presentation and the back and forth discussion. The panel put together was an excellent combination of different experiences. I loved hearing from the Judges, who were both practitioners, the clerk who generally deals with the various motions, and the various attorneys from both sides [plaintiff and defense]." Cynthia D. Vargas, Esq.
"The panelists covered every important topic in-depth. Thank you for having this seminar!" Ari Kaufman, Esq.
"Great speakers. I thoroughly enjoyed the information." Marty Nicholson, Esq.
"Very good, candid advice." Daniel Zarchy, Esq.
"Good review run-down of the issues." Daniel Marsh, Esq.
"Very happy. Not many CLE's specialize in federal law. I wish I had taken this course earlier!"
"All the faculty were top notch – very professional and informative and competent." Paul Carreras, Esq.
"Motions presentation was worth the entire price. Humor works! Anecdotes were great!"
"This was a good re-introduction; Very informative and insightful for someone looking to learn the ins & outs of Federal Court." Eric Wills, Esq.
"Completely satisfied. This was outstanding!" Nancy Woods, Esq.
"Great presentation! Very informative!" Kari Martin Higgins, Esq.
"This was a well-done presentation. Very informative." Philip John Downs Jr, Esq.
"It was a great refresher on the federal rules and the panelists had great anecdotes from personal experience. My federal practice is heating up so a refresher was needed." Page Allinson, Esq.
"The entire panel did a great job and delivered well." Tom Borchard, Esq.
"I was very satisfied!" Courtney Arbucci, Esq.
"Great CLE." James Howard, Esq.
"I am no longer afraid to practice in federal court."
"Appreciate that everything advertised is what I got."
"This was one of the most interesting, helpful and useful MCLE programs I have ever attended! Good coverage of practical topics." Harvie Schrieber, Esq."
"Great information, very helpful." Oianka McElmurry, Esq.
"Thank you. Another excellent program."
"I practice in federal court regularly and was hoping to get some practice tips to improve my representation and also to confirm or correct the lessons I have learned in practice – the program did exactly that."
"If this faculty is an example of Pincus, I'll always attend. Great work!"
"The information was helpful and the materials (checklists in particular) will be useful here on out."
"Great job. Very informative and well presented." Jonathan T. Dawson, Esq.
"Outlines were extremely effective."
"Best CLE course I have ever attended!"
"Good recap of basics of federal practice with useful pointers. Proper depth given the breadth of subjects." Matthew Roman, Esq.
"I am a new lawyer. This was a great course to help put many things in focus. Gave me great advice." Jeshawna R. Harrell, Esq.
"Highly satisfied. Hearing from multiple clerks was helpful." Tim O'Connor, Esq.
"Very satisfied – gave me what I wanted. Basic info with strategic uses." Joseph Charles, Esq.
"Excellent." Megan Irish, Esq.
"I enjoyed the individual tips, stories & examples – makes it easier to remember procedures."
"A great primer for both new and experienced attorneys." – Peter Ton, Esq.
"Great program. Law clerks' views are most valuable."
"What a great concept to have the clerks conduct the seminar! So informative!" Neyleen Beljajev, Esq.
"Excellent balance of substantive information, personal observations & idiosyncracies of bench potentially relevant to practitioners."
"Overall, I was very pleased with this program. It is definitely worth the money and travel!" Christina Milligan
"Very practical information. Very helpful for negotiating the federal arena." Helene Friedman, Esq.
"Very good program – the law clerk perspective should be heard by all lawyers."
"I learned more about federal court civil procedure than any other class I have taken."
Faculty
Los Angeles Faculty:
Hon. George King
Chief Judge, US District Court
U.S. District Court, Central District of California
The Hon. George H. King is the Chief Judge for the United States District Court for the Central District of California.
Judge King was in private practice in Los Angeles, California from 1974 to 1975. He was an assistant U.S. Attorney for the Central District of California from 1975 to 1979 and he returned to private practice from 1979 to 1986. At the same time, he acted as a hearing examiner for the Los Angeles Police Commission from 1980 to 1982.
In 1987, Judge King became a United States Magistrate Judge for the Central District of California. In 1995 President Bill Clinton nominated Judge King to be a District Court Judge for the Central District of Caifornia. He was confirmed by the United States Senate on June 30, 1995 and received his commission the same day. He became Chief Judge in Septemer of 2012.
Judge King earned his J.D. at the University of Southern California Law School in 1974.
---
Hon. Karen Stevenson
Magistrate Judge
United States District Court, Central District of California
Hon. Karen L. Stevenson is a U.S. Magistrate Judge in the Central District of California. Before her appointment to the bench on August 10, 2015, Judge Stevenson was Of Counsel with Buchalter Nemer, where she specialized in complex business litigation and insurance defense. During her career as a litigator and trial lawyer, she was a frequent speaker on e-discovery and data security. A member of the L.A. County Bar Association Litigation Section Executive Committee, she is also a former Editor-in-Chief of the American Bar Association's Section of Litigation, Litigation News publications. In 2015, Ms. Stevenson was named by Savoy Magazine as one of nation's most influential Black attorneys. She received her J.D. from Stanford Law School (with distinction), an M.A. in European History from Oxford University, England where she was a Rhodes Scholar, and is Phi Beta Kappa graduate of the University of North Carolina at Chapel Hill.
---
Peter J. Marcus, Esq.
Partner
Berkes Crane Robinson & Seal LLP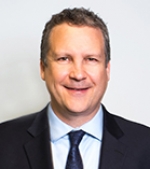 Mr. Marcus is a partner with Berkes Crane Robinson & Seal LLP. He has practiced law in California since 1999. His practice focuses on business litigation, including intellectual property, entertainment, business torts, insurance law, and appellate practice.
He is admitted to practice in California, New York and Connecticut, the U.S. District Courts for the Central and Southern Districts of California and the Southern District of New York, and the Ninth Circuit Court of Appeals. He has also litigated before the Trademark Trial and Appeal Board and the International Trade Commission. He received his undergraduate degree from the University of Massachusetts and his law degree from Quinnipiac University School of Law. He is a member of the American Intellectual Property Law Association and the Intellectual Property Law Section of the State Bar of California and serves on its copyright trademark interest groups. He maintains an intellectual property law blog, which can be found here.
Mr. Marcus is national president for the United States of the World Jurist Association, a non-governmental organization with special consultative status with the U.N. Economic and Social Council, consisting of judges, lawyers, supreme court justices and law professors from around the world engaging to further the rule of law and the administration of international law. He also serves on the boards of several organizations, including Temple Israel of Hollywood, Jewish World Watch, a coalition of 60 synagogues in Southern California working to combat egregious human rights violations in Darfur, Sudan and the Democratic Republic of the Congo, and Teen Impact Affiliates, a program of Children's Hospital Los Angeles that provides support to young people with cancer and blood diseases.
He is a frequent writer about intellectual property issues. Mr. Marcus previously worked as an editor with St. Martin's Press and the West Publishing Company, and authored the script for the award winning documentary, The Nixon-Kennedy Debates.
---
Virginia Milstead, Esq.
Partner
Skadden, Arps, Slate, Meagher & Flom LLP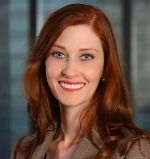 Virginia F. Milstead is a partner at Skadden, Arps, Slate, Meagher & Flom LLP. Ms. Milstead has a broad commercial litigation practice, representing clients in both federal and state courts, with a particular emphasis on securities and takeover litigation, director misconduct and related claims. She has represented clients in matters involving federal securities laws, duties of corporate directors, civil RICO, unfair business practices, and various other contract and tort claims.
Ms. Milstead has been a speaker at various conferences and bar groups. In addition to speaking at events hosted by the Antitrust and Unfair Business Practices and Business and Corporations Law sections of the Los Angeles County Bar Association, she has participated in seminars related to practice in federal court, including serving as a panelist at the Third Annual William French Lecture at Pepperdine University School of Law, featuring retired Supreme Court Justice Sandra Day O'Connor; and on three occasions she has been a panelist at the Byrne Judicial Clerkship Institute. Ms. Milstead also has organized and conducted new lawyer training related to class actions.
Ms. Milstead is a graduate of Pepperdine University School of Law (J.D., 2004, summa cum laude), and was Literary and Citation Editor of the Pepperdine Law Review.
---
Ian P. Samson, Esq.
Panish Shea & Boyle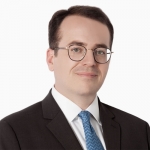 Ian Samson is an experienced litigator and trial lawyer who represents clients in catastrophic injury matters, whistleblower litigation, class actions, professional liability cases, and commercial litigation. Innovative, tireless, and always willing to go the extra mile for his clients, Ian is a zealous and devoted advocate who has gone toe-to-toe with some of the most highly-regarded law firms in the nation. Equally comfortable arguing a specific point of law to a federal court judge as he is explaining the big picture to a state court jury, Ian uses every aspect of his experience to get the best possible result for his clients.
Ian was born and raised in Phoenix and attended college in Seattle, where he played drums in a rock band. He moved to San Francisco for law school and graduated in the top of his class at University of California, Hastings College of the Law. During law school he clerked for a complex plaintiffs' firm, helped write briefs for the United States Supreme Court and other appellate courts at Public Justice, a consumer advocacy group, and externed for the Honorable Marsha S. Berzon of the United States Court of Appeals for the Ninth Circuit. Ian began his legal career working as a litigation associate at Girard Gibbs LLP in San Francisco. Moving to Los Angeles in 2013, Ian joined Engstrom Lipscomb & Lack, a renowned plaintiffs' firm made famous by the PG&E chromium-6 matter portrayed in the blockbuster movie Erin Brockovich. Ian practiced at EL&L until 2017, when he joined Stalwart Law Group.
Ian is a member of the Consumer Attorneys Association of Los Angeles, Consumer Attorneys of California, and Public Justice. He was recognized as a "Rising Star" by Super Lawyers in 2013.
---
Laurie E. Smith, Esq.
Career Law Clerk
U.S. District Court, Central District of California

Laurie Smith is a career law clerk for the Honorable John F. Walter, U.S. District Court Judge for the Central District of California. Prior to that, Ms. Smith litigated at several law firms in Northern and Southern California. Ms. Smith served as Managing Editor for the Virginia Tax Review Law Journal and is a 1996 graduate of the University of Virginia School of Law.
---
Edward Patrick Swan, Jr., Esq.
Partner
Jones Day

With over 35 years as an experienced trial lawyer, Pat Swan represents clients in complex civil and criminal matters in federal and state courts throughout the United States. Pat has handled complicated commercial cases, including business disputes, antitrust, copyright, unfair business practice, trade secrets, securities fraud, and products liability. He has also been responsible for the defense of nationwide class actions, complex arbitrations, and criminal investigations and prosecutions. Pat served as a federal criminal prosecutor for over seven years and has substantial grand jury, jury trial, and appellate experience.
As lead counsel, Pat has tried to conclusion numerous civil and criminal cases. He has also successfully litigated and resolved significant matters involving alleged insider trading, attempted monopolization, health care fraud, tortious breach of contract and consumer class actions. He is currently defending, among other cases, a nationwide civil RICO action seeking over billion in damages, an action to rescind a million real estate transaction, and several ongoing government investigations involving allegations of civil and/or criminal wrongdoing.
Pat serves on the board of the San Diego County Bar Foundation, and serves on the board and is an officer of Pro Kids | The First Tee of San Diego. He devotes time annually to pro bono activities, and is an active member of various local, state and national legal and bar organizations. Pat is currently on the Advisory Board of Best Lawyers®.
---
Paul Traina, Esq.
Panish Shea & Boyle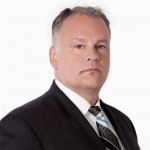 Paul Traina has practiced law for the past 25 years spending his first five years representing automobile manufacturers and insurance companies and the last twenty years representing consumers on a pure contingency basis. Paul is an experienced, fiercely competitive litigator and trial lawyer and has obtained verdicts and recoveries for his clients totaling over 3 billion dollars. Paul has and continues to represent clients in matters involving catastrophic injuries, defective products, whistleblower litigation, class actions, professional liability cases, and business/commercial litigation and is a frequent guest lecturer at Loyola Law Schools Trial Advocacy Class. Paul has lectured around the country on topics ranging from class actions, conflicts of interest, opening and closing arguments, and direct and cross examinations of both lay and expert witnesses.
Paul was born and raised in Charlotte, Michigan with his two brothers and one sister. He attended the University of Minnesota where he earned degrees in History, Political Science and Philosophy. After college, he moved to California, with his girlfriend Pam (now wife for 28 years) for law school where he attended Pepperdine University. During law school, he clerked at various firms and the Ventura Public Defenders Office. After graduation, Paul started his legal career at the defense firm of Harrington, Foxx, Dubrow and Canter where he worked for 4 years doing heavy litigation and trying cases.
In 1996, Paul joined the prestigious law firm of Engstrom Lipscomb & Lack, a firm made famous by the PG&E chromium-6 matter portrayed in the blockbuster movie Erin Brockovich. As young partner, Paul litigated and tried large complex injury cases on behalf of businesses and consumers with both Walter Lack and Thomas Girardi and continued litigating and trying cases during his tenure at Engstrom before joining the Stalwart Law Group in July of 2017.
Paul is a member of the Consumer Attorneys Association of Los Angeles and Consumer Attorneys of California. He was recognized as one of Southern California's Super lawyers from 2004-2009.
Paul routinely speaks on legal matters with sitting federal and state judges and other experienced litigators.
---
San Francisco Faculty:
Hon. Jacqueline Scott Corley
Magistrate Judge
United States District Court, Northern District of California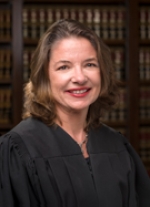 Magistrate Judge Jacqueline Scott Corley has presided over a variety of civil cases at all stages of the proceedings, from motions to dismiss through jury trial. She has also served as a settlement judge in nearly every type of federal litigation.
Just prior to her 2011 appointment to the Court, Judge Corley was a partner at Kerr & Wagstaffe, LLP in San Francisco as a civil litigator with an emphasis on federal practice. She represented individuals, government entities, and institutions as plaintiffs and defendants in a variety of matters that included trademark, copyright, patent, constitutional law, defamation, malicious prosecution, class actions, contract and probate.
From 1998 through 2009 Judge Corley served as a career law clerk to the Honorable Charles R. Breyer. She also served on the Northern District of California Alternative Dispute Resolution mediation and early neutral evaluation panels from 2006 through her appointment.
Judge Corley received her undergraduate degree from U.C. Berkeley, and her J.D. from Harvard Law School, magna cum laude, where she was an editor and Articles Chair of the Harvard Law Review. Upon graduation, she served as a law clerk to the Honorable Robert E. Keeton of the United States District Court for the District of Massachusetts. She then practiced complex commercial litigation and white collar criminal defense at Goodwin, Procter LLP in Boston and was a litigation associate at Coblentz, Patch, Duffy & Bass LLP in San Francisco before joining Judge Breyer in 1998.
---
Benjamin W. Berkowitz, Esq.
Partner
Keker, Van Nest & Peters LLP

Mr. Berkowitz litigates high-stakes business and intellectual property disputes on behalf of clients ranging from Fortune 100 companies to Silicon Valley startups. His practice focuses on helping clients in three core areas: intellectual property litigation, complex business disputes, and government investigations. Mr. Berkowitz is an experienced litigator and an aggressive advocate who has won numerous civil and criminal cases, including as lead counsel in more than a half-dozen jury trials. He also has a track record of winning cases early in litigation and before trial though effective motion practice. He handles cases in state and federal courts throughout the United States. He also provides counseling and advice on pre-litigation disputes that may enable successful resolution before litigation.
Mr. Berkowitz speaks frequently on topics relating to complex commercial litigation and intellectual property law.
Mr. Berkowitz received his law degree cum laude from Harvard Law School, where he served as Executive Editor of the Harvard Civil Rights – Civil Liberties Law Review. After graduation, he served as a law clerk to the Honorable Marjorie O. Rendell of the U.S. Court of Appeals for the Third Circuit.
---
Chaya M. Mandelbaum, Esq.
Partner
Rudy, Exelrod, Zieff & Lowe, LLP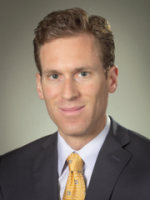 Chaya M. Mandelbaum is a Partner at Rudy, Exelrod, Zieff & Lowe, LLP where he represents employees in individual and class action litigation and negotiations across the spectrum of employment law. He has extensive experience in wage and hour, discrimination, retaliation, harassment and leave of absence matters.
Mr. Mandelbaum also serves as Chair of the California Fair Employment and Housing Council. He was appointed to the position by California Governor Edmund G. Brown, Jr. and his appointment was confirmed by the California Senate. The Council promulgates regulations related to employment and housing discrimination. It also holds hearings on civil rights issues confronting the state.
Mr. Mandelbaum is a Contributing Editor of The Rutter Group's California Practice Guide: Employment Litigation and is a Co-Author of the Employment Law chapter of The Recorder's California Business Litigation book. He previously served as a Member of the Executive Committee of the State Bar of California's Labor and Employment Law Section.
Before joining Rudy, Exelrod, Zieff & Lowe, Mr. Mandelbaum was a Senior Litigation Counsel at Sanford Heisler. At Sanford Heisler, he represented employees in class actions involving wage and hour, discrimination and other civil rights claims.
Previously, Mr. Mandelbaum was a Trial Attorney in the Office of the Solicitor for the United States Department of Labor. In that capacity, he successfully represented the Secretary of Labor in numerous significant enforcement actions, including a multi-million dollar wage and penalty recovery based on violations of the Fair Labor Standards Act. He obtained successful results in both jury and bench trials during his tenure. As a result, Mr. Mandelbaum was a recipient of the 2011 Federal Executive Board's Service Award and the 2011 Secretary of Labor's Exceptional Achievement Award.
Prior to his tenure at the Department of Labor, Mr. Mandelbaum worked in the Labor and Employment Practice Group at Morgan Lewis & Bockius, where he represented employers in matters involving wage and hour, employment discrimination and labor relations.
Mr. Mandelbaum is a graduate, cum laude, of the University of Michigan Law School. He received his undergraduate education at the University of California, San Diego.
---
Laurie Smith
Career Law Clerk
U.S. District Court, Central District of California
See above for full bio.
L. Julius M. Turman, Esq.
Partner
Reed Smith

Julius is a partner in Reed Smith's Labor and Employment Group. His practice includes a broad range of labor and employment matters including single-plaintiff, class-action, and collective-action (both discrimination claims and wage/hour); traditional labor; and litigation and counseling related to trade secret, unfair competition, covenants not to compete, and employment agreements throughout several jurisdictions across the country. His practice encompasses representing employers in a variety of industries including airline, transportation, manufacturing, shipping, maritime, construction, retail, education, transportation, sports and entertainment, and high technology.
As a former Assistant U.S. Attorney, Julius has considerable trial skills and focuses those skills on representing employers before federal and state courts and administrative agencies. He has defended management through successfully trying to verdict both jury and bench trials, prevailing at arbitration, and winning summary judgment and dismissals of employment discrimination claims, including race, sex, age, disability, sexual orientation, religion, and hostile environment harassment. He has also successfully represented companies in complex state and federal wage and hour litigation claims, including exempt status misclassification, overtime, off-the -clock, meal and rest periods, itemized wage statements, vacation pay, commissions, wrongful termination, unfair competition, violation of public policy, and common law tort claims, as well as state and federal wage and hour litigation.
Julius began his practice nearly 20 years ago representing clients in all stages of federal court litigation under the National Labor Relations Act and the Railway Labor Act, in administrative proceedings before the National Labor Relations Board and in labor arbitration. He has represented and advised clients in collective bargaining negotiations and administration, grievance procedures, union organizing campaigns, boycotts, and strikes, and on labor relation aspects of mergers, acquisitions, layoffs, plant closures, and relocations.
Julius counsels, writes about, and conducts training for employers on the Americans with Disabilities Act, the Uniform Trade Secrets Act, the California Business and Professions Code, and the Family and Medical Leave Act. He also writes on topics such as employee terminations, workplace violence, pre-employment screening, employment agreements, workplace investigations and discipline, restrictive covenants, trade secrets and unfair competition, and drug and alcohol testing.
Julius received his J.D. from Rutgers University School of Law in 1992 and his B.G.S. from the University of Michigan in 1987. Following law school, he clerked for Judge John J. Hughes, U.S.M.J., in the District of New Jersey.
Julius is admitted to practice in California, New York, and New Jersey and before the U.S. Courts of Appeals for the Second, Third, and Ninth Circuits and the U.S. District Courts for the Northern, Eastern, Central, and Southern Districts of California; the Northern, Eastern, Central, and Southern Districts of New York; and the District of New Jersey.
---
Robert M. Wilson, Esq.
Partner
Law Offices of Robert M. Wilson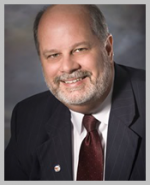 Robert Wilson recently opened his own practice at the Law Offices of Robert M. Wilson. His practice focuses on white-collar criminal defense, professional negligence and complex business litigation in both state and federal court. Mr. Wilson graduated from the University of Colorado in 1979, and received his J.D. from the University of the Pacific, McGeorge School of Law in 1983. Mr. Wilson has trial experience in both state and federal court, including complex white-collar criminal matters. He has appellate experience in the Fifth, Ninth, and Tenth Circuits and the Supreme Court of the United States. The Chief Judge for the Eastern District of California recently appointed Mr. Wilson to serve as a Lawyer Representative to the Ninth Circuit.
From 1986 through 1993, Mr. Wilson practiced with Segal & Kirby, initially as an associate and later as a partner. In 1993, Mr. Wilson formed his own firm and continued to represent individuals and business clients targeted in criminal investigations, and collateral civil, regulatory and administrative actions. Mr. Wilson has a longstanding interest in technology and the internet, and was an Advisory Board member to FindLaw.com, a legal internet research portal which was eventually acquired by Thomson/West.
Prior to starting his own practice Bob was a member of Kimball & Wilson LLP as a partner and served as the Executive Director of Sacramento Child Advocates, Inc., a non-profit law firm which served the 3000-plus children in foster care in Sacramento County.
---
Jee Young You, Esq.
Counsel
Arnold & Porter Kaye Scholer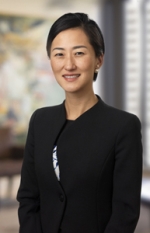 Jee Young You is a litigator who represents institutional and individual clients in class actions and other high-stakes commercial lawsuits. Over the past ten years, Ms. You has represented a wide range of clients, including large financial institutions, corporate officers, high technology companies, and food and beverage companies. Ms. You has broad experience in a variety of areas, including securities fraud, consumer protection and banking regulations (FCRA, FDCPA, FTC Act § 5, Regulation B, UDAP), class actions and civil rights. Additionally, she has experience with regulatory, compliance and investigative matters involving the OCC, the CFPB, the DOJ, and state attorneys general.
Ms. You maintains an active pro bono practice representing indigent individuals and public interest groups in civil rights matters, with a focus on LGBTQ, immigration, and benefits rights. She filed several amicus briefs in high-profile cases such as In re Marriage Cases and Perry v. Schwarzenegger before the California Supreme Court, Court of Appeals and the US District Court for the District of California. Recently, she filed an action to enjoin the disruption of Supplemental Nutrition Assistance Program (food stamp) benefits in the event of a government shutdown.
Prior to joining the firm, Ms. You was counsel at an international law firm, and was seconded to the in-house legal department of JPMorgan Chase Consumer & Community Banking, where she was a member of the Chase Initiatives investigations and regulatory enforcement group.
At Arnold & Porter, Ms. You has helped cultivate the WomenConnect program, which provides a forum for San Francisco Bay Area women lawyers and senior-level clients to network and learn from each other. She is also the President of the Harvard Law School Association of Northern California.
Ms. You is proficient in spoken and written Korean.
---
Fees
CD INVENTORY CLOSE OUT SALE! 
SELECT CDS REDUCED – 60-94% OFF* 
Audio Course and Materials Package – Download: $425
Audio Course and Materials Package – CD: $425 $25
CDs: plus $8.50 shipping and, in CA, sales tax.
*New orders only, while supplies last.
CLE Credit
CA General:  This program is approved for 6.5 units of general CLE in California.
This program is approved for CLE in the states listed above.  Upon request, Pincus Pro Ed will provide any information an attorney needs to support their application for CLE approval in other states other than what is listed above.
Terms and Policies
Recording policy: No audio or video recording of any program is permitted.
Seminar Cancellations: Should you be unable to attend for any reason, please inform us in writing no later than 14 days prior to the event and a credit voucher will be issued. If you prefer, a refund, less a $50 non-refundable deposit, will be issued. No refunds or credits will be given for cancellations received within 14 days of an event. However, if you notify us within 14 days of an event, and wish to convert your in-person attendance registration to an Audio CD package (with handout), we can do so. A small additional shipping charge, and sales tax in CA, will be incurred. No shipping charge is incurred for downloads. We will also issue a voucher for the amount paid if you notify us within 14 days and prefer not to have the audio recording.
Substitutions may be made at any time.
Webinars, Tele-seminars and Webcast Cancellations: Once log-in codes and passwords are issued for a webinar, tele-seminars or webcasts, a refund is not possible. If for any reason you cannot attend the event after you have received the codes, we will automatically convert your registration to an instant streaming/instant download or CD format and provide you with the information you need to access the recording after the program concludes and the recording is available.  Conversions to CD require a $8.50 shipping fee, and in CA, 9% sales tax.
Downloads/CDs/DVDs – Refund policy:
Downloads are non-returnable/non-refundable once purchased and received. Tapes, CDs and DVDs are returnable for a full refund or replacement if defective, within 90 days of purchase.
Reminder: The room temperature at hotels and other seminar locations are notoriously hard to control. Please bring a sweater or jacket in case it gets cold and/or layer as if you are going to the movies so you are comfortable.
Pincus Professional Education has been putting on its seminal Federal Court Boot Camp for eleven years for a reason – it's that good.  We cover everything from complaints to discovery to case management conferences, motion writing and tricks, trial prep, and trial techniques.  All from the Federal Court perspective. Recorded in 2016.