Federal Court Boot Camp (10th Annual): The Nuts and Bolts (IL)
Audio program! (check our CLE Programs page for live versions)
Pincus Professional Education has put on its annual Federal Court Boot Camp for ten years for a reason – it's that good.
Our Federal Court Boot Camp has taught thousands of attorneys about the ins-and-outs of Federal Court, as well as general litigation strategies and skills, all over the country. The program is both a litigation primer and a primer for litigating in Federal Court.
Attendees have rated our faculty so highly that many of the faculty return to teach year after year.
This litigation course will walk you through the essential components and tasks involved in your case, from start to finish. You'll learn the rules and tasks, as well as the skills and techniques that you need to be a more effective litigator in Federal Court and to be a more effective litigator in general.
Our faculty also includes a Federal District Court Judge, who will provide you a unique perspective and an inside look at what the court wants and does not want when you practice there.
Take a look at our detailed agenda and see why our Federal Court & Litigation Boot Camp program is the best in the state.
The program is great for any type of attorney: large firm, small firm, solo, government and legal aid.
This program will be recorded live on April 26, 2019 in Chicago, IL. The audio package, including seminar materials and PowerPoint, will be available within two-three weeks after the live program date.
What You Will Learn
Intro to program and Federal Court
We're not in Kansas Anymore: Overview of Practical Differences Between State Court and Federal Court Practice
Material Differences Among Illinois' Federal Districts
Highlights from the Local Rules and Local Practice (key practical rules, CM/ECF, forms, 28 USC § 636 Magistrate Judges, and more!)
Rule 1
Complaint and Answer Rules, Differences, Advice and Strategies
Plausibility Standard: Rule 8's Short and Plain Statement
Forms of Complaints and Answers/Defenses
Defenses vs. Affirmative Defenses
Practice Pointers and Pitfalls
Case Scheduling and the Case Management Conference in Federal Court
Rule 16.1
Case Management Reports
Rule 12 and Other Motions
Top ten tips for drafting Rule 12(b)(6) motions, responses, and replies.
How to enhance the effectiveness of memoranda addressing motions to dismiss.
How to address procedural issues that frequently arise when briefing motions to dismiss.
Additional Rule 12 motions
Ex Parte Motions
TRO or preliminary injunctions
Discovery & eDiscovery
CM/ECF brief overview/advice
Pilot program on mandatory initial disclosures

26(a)(1) initial disclosures

Interrogatories, request to produce – differences between state and federal
2015 Amendments to the Rules of Civil Procedure

Scope of discovery / proportionality
Requests for production and responses
Failure to preserve / sanctions
How courts have interpreted them

E-discovery

Overview and considerations
Sources and preservation
Authentication
Federal Rule of Evidence 502 
Depo Strategies
Federal Rules related to Depos
Federal v. State differences
Subpoenas & affidavits
Deadlines and rules
Strategy and Deciding whom to depose
Taking good depositions
Making effective use of depositions at trial or for settlement
Drafting and Replying to Motions for Summary Judgment
Oral Argument Tips

Heading to Trial
Trial Briefs
Pretrial Statement
Pretrial Conference and Order (FRCP 16)
Pre-Trial Matters
Your Jury:

What is unique about Jury Selection in Federal Court?
Questionnaire and Voir Dire Tips
Jury Instructions – pitfalls & best practices
Jury Verdict Forms – pitfalls & best practices

Motions in Limine – How do they differ from state court?
Trial Presentation
Introduction of Exhibits
Evidentiary Objections
Direct and Cross-Examinations

Purpose, audience and format requirements
Basic direct examination skills
Basic cross examination skills

Preserving the Record for Appeal
Post-Trial Motions & Judgments
Testimonials
"Best CLE program I've been to, because it was comprehensive." – Ronald Boggs, Esq.
"They addressed great topics." – Zartosht Khodavandi, Esq.
"The program is fantastic! I was so impressed by the depth and content of each speaker's oral presentations and course materials. The program was great. I am so glad I came." – Laura Lee Robinson, Esq.
"Excellent overview of complaint and answer strategies." – Jenna Milaeger, Esq.
"I thought the deposition, MSJ, and trial tips were very helpful and informative. Ms. McNally was a great instructor. She had a lot of very useful tips, strategies, and practice pointers. I learned a lot from her presentations." – Mikayla Hamilton, Esq.
"I learned a lot about depositions." – Lucas Sun, Esq.
"Very relevant." – Jeffrey A. Goodloe, Esq.
"The seminar was excellent – very helpful in my development for practicing in federal court. It provided a lot of practical advice in one day. The judges were very helpful in providing the perspective from the bench." – Rob Harrer, Esq.
"Five stars." – Scheagbe Mayumi Grigsby, Esq.
"Laura McNally was great! Loved the PowerPoints and MSJ advice she gave." – Maria Magginas, Esq.
"Our firm is beginning to take on more federal cases. This covered everything I wanted. The program was fantastic." – Peter Beake, Esq.
"Excellent – very thorough!" – Steve McMullen, Esq.
"I'm very happy with the topics that were covered. Excellent seminar! I will recommend this to other attorneys!" – Sarah Hertz, Esq.
"Good information on depositions, especially pertaining to entities and Mr. Bolton gave excellent advice and presentation." – Nathan A. Frisch, Esq.
"Good overview from start to finish." – Kevin Halverson, Esq.
"This gave me a good overview of federal court practice, and pointed me towards other helpful resources. Thanks for giving a few spots to legal aid. We really appreciate it!" – Kathryn Socha, Esq.
"Excellent presentations. The discovery pilot program discussion was very good." – Colin O'Brien, Esq.
"Excellent." – Julia Funke, Esq.
"Good program with useful info." – Jeff Hamera, Esq.
"I am agency counsel, so I don't practice in Federal Court, but rather assist the AUSAs with the case against staff. This training was very helpful to me to get a better understanding of why the AUSAs request or need certain information. It was also helpful for me to know how I can assist them better." – Amy Standefer Mallott
"This was an excellent seminar!" – Charles P. Romaker, Esq.
"This program allows attorneys to ask 'dumb questions' they can't ask the firm, and gives the background for a lot of topics they haven't been exposed to yet. This eliminates the need to do preliminary research on only background guidance." – Kerri Feczko, Esq.
"Very satisfied. It was an efficient use of time. The seminar had well-prepared presenters, good written materials and the staff/facilitators were well-organized." – Michael P. Coghlan, Esq.
"Very informative and insightful commentary." – Tim Lessman, Esq.
"Insightful and educational on a wide variety of federal court subjects." – Jonathan Wassell, Esq.
"The Federal Rules Course in Chicago was outstanding.  Rick Levin, Brad Nahrstadt and their group of outstanding attorneys worked hard and delivered a most thoughtful scholarly presentation." – B.F. Natarus, Esq.
"Good straight forward presentation. Clear and concise." – Randy Wolf, Esq.
"Insightful discussion as to what clerks and judges are looking for." – Richard Lehman, Esq.
"I learned a lot about depositions." – Lucas Sun, Esq.
"Very relevant." – Jeffrey A. Goodloe, Esq.
"Excellent – very thorough!" – Steve McMullen, Esq.
"Good overview from start to finish." – Kevin Halverson, Esq.
"This was an excellent seminar!" – Charles P. Romaker, Esq.
"I liked comparisons between state and federal court." – Lisa Clay, Esq.
"Great pointers and good checklist materials." – Amy Wilson
"Laura McNally was personable and conveyed her experience well. Her spotlight analogy regarding direct- and cross-examination was terrific."
"Got practical tips on answers and MSJ."
"Good overview of federal practice."
"Great format and presentation."
"Great to have federal judges present!"
"Well done."
"Good nuts and bolts of federal practice."
"All relevant topics for my practice areas. Great refreshers and update on recent federal rule changes."
"Provided a great overview of Federal Court Rules and Procedures."
"This was a great refresher course."
"Good overview before delving into specifics of each topic, easy to keep up with all the information."
"A great teacher! Appreciated his giving context for the topic he covered. Intro on e-discovery was very helpful."
"I think that the program was informative and touched on the key areas that attorneys should be aware of in federal practice. I think overall that the program was very good and detailed."
"I liked that it packed a lot into a one-day session."
"Really enjoyed it! I learned so much!"
"The information, especially about the 2015 FRCP amendments, was very helpful. My practice has increased in Federal Court so this information is increasingly relevant to me. Great presentation by Matt Bills. I learned a lot of new things that are extremely pertinent to my practice."
"Brad Nahrstadt's presentation was extremely informative – lots of good ideas and tips. I also liked having the judge's input on attorney practice, rule changes, and goals met by said changes, etc."
"I thought the afternoon presentations were extremely helpful."
"Enjoyed the panel. Good, practical information."
"Fantastic content on trial presentation. Enjoyed content and presentation on pre-trial matters."
"Very interesting and useful information."
"General tips about oral argument was most helpful."
"Laura McNally was very helpful. Excellent speaker. Very knowledgeable. Mike Leonard was really great. Stellar afternoon speakers!"
"Great program."
"There were a lot of good tips and the materials were good."
There was a lot of good information provided in the program."
"I definitely learned a lot."
"Very satisfied. Lots of techniques that can be incorporated into my career."
"Learned some good litigation tips."
"Brad Nahrstadt was very engaging and I learned so much."
"Deposition strategies was a good presentation. Good practical advice. Reid Bolton also did a great job presenting – very practical advice."
Faculty
Hon. Sidney I. Schenkier
Judge
U.S. District Court, Northern District of Illinois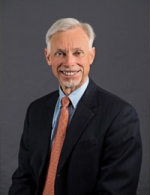 Judge Sidney Schenkier has served since October 30, 1998 as a United States Magistrate Judge sitting in federal court in Chicago, Illinois. From January 2008 to January 2012, he served as the presiding magistrate judge in the Northern District of Illinois. During that time period, Judge Schenkier served on the Court's Executive Committee as an ex officio member. He also has served for 16 years on the Court's Rules Committee. Since April 2010, Judge Schenkier has been a team member of the James B. Moran Second Chance Program, which is a reentry court designed to assist persons on supervised release in avoiding recidivism and reintegrating into society. Prior to beginning service as a magistrate judge, Judge Schenkier worked for more than 17 years at the law firm of Jenner & Block in Chicago, where he engaged in civil and criminal litigation at the trial and appellate levels. He obtained an undergraduate degree in journalism, with distinction, from Northwestern University in Evanston, Illinois, and his law degree, magna cum laude, from Northwestern University School of Law in Chicago, Illinois, where he also was awarded the Order of the Coif. Judge Schenkier has served for the last 30 years as an Adjunct Professor in Clinical Trial Advocacy at Northwestern University School of Law. He also has established a seminar at the law school on civil discovery which he has taught for the past eleven years. Judge Schenkier also has served as an instructor in trial and deposition programs for the National Institute of Trial Advocacy, and Judge Schenkier has spoken and written on a variety of discovery and trial practice issues, including electronic discovery.
Judge Schenkier long has been active in the Federal Magistrate Judges Association ("FMJA"), which has more than 700 members who are active and retired magistrate judges from across the United States. Judge Schenkier began his service with the FMJA in July 2003, when he became the Circuit Representative for the Seventh Circuit. Judge Schenkier served in that capacity for six years, after which he was elected to serve on the Executive Committee of the FMJA in July 2009. Between July 2009 and July 2015, Judge Schenkier has served as Secretary, Treasurer, Vice President, President Elect, President, and Immediate Past President. Beginning in October 2015, Judge Schenkier began service as a member of the Magistrate Judge Committee of the Administrative Office of the United States Courts.
---
Hon. M. David Weisman
Magistrate Judge
United States District Court, Northern District of Illinois
Magistrate Judge Weisman was appointed to the bench in June 2016. Prior to his appointment, Judge Weisman was a partner at Miller Shakman & Beem, where he focused on various areas of federal litigation, and was also a partner at Katten Muchin and Rosenman from 2012 to 2014. Judge Weisman has also served as an Assistant United States Attorney for the Northern District of Illinois from 2001 to 2012, where he served in several supervisory positions, and focused his prosecutorial efforts on gun and gang prosecutions, as well as restorative justice initiatives. Judge Weisman also served as an Assistant Corporation Counsel for the City of Chicago, and as a special agent with the Federal Bureau of Investigation. He is a graduate of the University of Texas School of Law, where he received a J.D. with honors. He pursued his undergraduate studies at the University of Virginia, where he earned a B.S. in Commerce with distinction.
---
Brian Eldridge, Esq.
Partner
Hart McLaughlin & Eldridge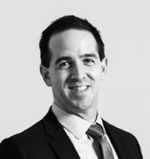 Brian Eldridge is a trial lawyer who devotes 100% of his practice to civil litigation. Brian has a wide range of experience successfully litigating multi-million dollar, high-stakes cases on behalf of his clients. He concentrates his practice in products liability, construction/construction defect, transportation, premises liability, commercial litigation, mass torts, and class action matters. He has handled numerous cases involving death and catastrophic injuries, including paralysis, traumatic brain injuries, amputations and other significant permanent disabilities.
Within the commercial litigation context, Brian has successfully litigated cases involving breach of contract and allegations of fraud and bad faith. He has also handled numerous consumer class action lawsuits under federal statutes including the Fair and Accurate Credit Transactions Act (FACTA), the Fair Debt Collection Practices Act (FDCPA) and the Telephone Consumer Protection Act (TCPA). In addition, Brian has litigated cases involving alleged environmental exposure to mold, vinyl chloride, and polychlorinated biphenyl (PCB).
Brian was selected for inclusion in the Illinois Rising Stars list for eight straight years, from 2008 to 2015. No more than 2.5% of lawyers under the age of 40 in the state of Illinois are selected for this honor. In 2013, Brian was honored to be named to Chicago Daily Law Bulletin's "40 Illinois Attorneys Under Forty to Watch" list. In 2015 and 2016, Brian was named an Emerging Lawyer by Leading Lawyers. The distinction of being named an Emerging Lawyer is reserved for the top 2% of Illinois lawyers who are 40 years old or younger and have been identified by their peers as proving themselves to be professional, ethical, and experienced at an early point in their legal career. In 2017, Brian was selected as an Illinois Super Lawyer, which is limited to 5% of attorneys in the state.
Brian's practice philosophy focuses on being accessible and responsive to clients at all times. He is on the rapid response team for several clients and is frequently called upon to orchestrate immediate investigations. Through his years of practice, Brian has developed an extensive expert network, having worked with consultants in various specialized areas including medicine, engineering, construction, epidemiology, pharmacology, economics, federal regulations, safety standards, risk assessment and psychology.
Brian lives in Highland Park with his wife, Jodi, and their three daughters.
---
Ian Fisher, Esq.
Partner
Hahn Loeser & Parks LLP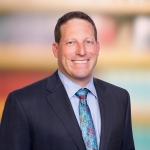 Ian H. Fisher represents commercial clients ranging from small entrepreneurs to Fortune 100 companies. Ian has successfully litigated cases involving real estate, antitrust, trade secret misappropriation, consumer and business tort disputes.
Ian has sustantial experience with class-action and multidistrict litigation proceedings and has successfully defended on appeal several trial court victories. He is skilled at identifying strategies that align with his clients' business goals.
Having served as a general counsel for both a law firm and a small company, Ian has a unique understanding of in-house counsel's perspective.
Illinois Super Lawyers has repeatedly ranked Ian as one of its "Top 100 Attorneys." For more than 15 years, the Leading Lawyers Network has named Ian as a "Leading Lawyer" in both Commercial Litigation and Class Action/Mass Tort Defense, and he has been ranked more recently in Trade Secrets/Unfair Competition Law. He is also rated AV Preeminent® by Martindale-Hubbell, its top rating for ethical standards and legal ability.
Ian graduated from Northwestern University School of Law, J.D., cum laude, in 1994.
---
Danielle J. Gould, Esq.
Partner
Burke, Warren, MacKay & Serritella, P.C.

Ms. Gould represents companies and individuals in litigation matters involving commercial and business disputes, consumer fraud, false and deceptive advertising, unfair business practices, appraisal fraud, mortgage lending and loan servicing practices, employment disputes, and claims of negligent hiring and retention of employees. This includes having defended clients in more than fifty class action matters nationwide involving a variety of claims based on state common law, consumer fraud statutes, the Telephone Consumer Protection Act, the Fair Labor Standards Act, the U.S. Bankruptcy Code, the Truth in Lending Act, the Real Estate Settlement Procedures Act, the Fair Credit Reporting Act, the Fair Debt Collection Practices Act, and Chicago's Residential Landlord Tenant Ordinance.
---
John P. Killacky, Esq.
Partner
Momkus LLC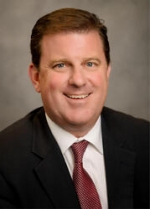 John has served in senior positions as both in-house and outside counsel. This potent combination has instilled in John a broad appreciation for how to best partner with clients to achieve their objectives.
Before joining Momkus LLC, John spent over eight years as General Counsel and Deputy General Counsel of a publicly-traded property and casualty insurance holding company. While in-house, John oversaw a number of high-stakes litigation matters and guided the company through several large M&A and financing transactions. John also served as the company's Privacy and Chief Compliance Officer, charged with ensuring compliance with SEC and NASDAQ regulations, state insurance laws, Gramm-Leach-Bliley and other requirements. John has substantial experience providing practical legal and business advice to clients on a variety of substantive issues. Prior to working in-house, John was a litigation partner with a large international law firm where he gained first and second chair trial experience in commercial, securities, employment, products liability and other complex litigation matters. John has considerable experience conducting internal investigations and has also represented clients responding to subpoenas and investigations by government agencies. John was also a partner with an entrepreneurial litigation boutique in Chicago. In addition to his litigation practice, John provides insurance regulatory and corporate transactional services. Before pursuing a career in law, John attended the United States Naval Academy and served for five years as a surface warfare officer.
---
Michael I. Leonard, Esq.
Attorney at Law
Leonard Meyer LLP

Mike is a nationally recognized trial lawyer who has successfully tried to verdict a wide variety of cases in Federal and State courts across the country. He is a "go-to" trial lawyer who has represented individuals in single plaintiff actions; individuals and companies in class and collective actions; some of the nation's and region's largest corporations; and individuals in Federal and State criminal trials.
Mike has been recognized as a top trial lawyer and commercial and criminal litigator by the following: The National Trial Lawyers; America's Best Attorneys; Super Lawyers; Leading Lawyers Network; American Institute of Criminal Law Attorneys; and Crain's Chicago Business.
Mike's extraordinarily diverse practice has seen him successfully take to verdict cases ranging from securities fraud, employment discrimination, sexual harassment, breach of contract, ERISA, personal injury, and Federal and State criminal matters, among others.
Mike has also arbitrated a wide variety of cases, including international arbitration. Many of his cases have been the subject of national and local media attention, stirring recognition in publications ranging from the Wall Street Journal to the Chicago Tribune, Chicago Sun Times, Los Angeles Times, CBS News, Law 360, and Chicago Daily Law Bulletin.
Mike has a keen interest in the craft and science of trial practice, and he is a frequent lecturer on trial and litigation related subjects. He is an instructor in Northwestern School of Law's prestigious trial practice program, where he has also coached some of its Mock Trial teams.
---
Samera Syeda Ludwig, Esq.
Partner
Lowis & Gellen LLP

Samera Syeda Ludwig is a litigator who focuses her practice on employment discrimination, immigration and commercial disputes. Specifically, Ms. Ludwig represents employers in both federal and state courts defending claims of discrimination and harassment. She also counsels employers on effectively handling discrimination complaints and discipline of employees. Additionally, Ms. Ludwig provides employers with guidance related to the I-9 employment eligibility and verification process including conducting internal I-9 audits and representing employers who are audited by the government. Because Ms. Ludwig represents many multinational corporations and U.S. employers who rely on foreign workers, she also advises both employers and individuals on employment related immigration issues including obtaining work visas.
---
Allison Pietras, Esq.
Bank of America
Allison Pietras concentrates her practice in banking and financial services, commercial litigation, bankruptcy and creditor's rights, and general corporate transactions. Allison has represented financial institutions at the state and federal level nationwide in trial and appellate courts as well as in workouts and secured transactions. Prior to joining Lowis & Gellen LLP, her practice focused on the equipment lease and finance industry. Allison is licensed to practice in Illinois, Michigan and Wisconsin.
---
Laura McNally, Esq.
Partner
Loeb & Loeb LLP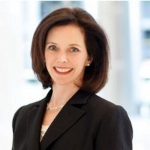 Laura McNally practices complex commercial litigation at Loeb & Loeb LLP in Chicago. She has successfully tried complex commercial cases in state and federal courts, as well as in arbitration. The subject matters of these cases have included issues of contract, fraud, insurance coverage, fiduciary obligations, and legal malpractice. She has also argued appeals in the United States Court of Appeals for the District of Columbia Circuit and in the District of Columbia Court of Appeals. She has also been retained by business associations to file amicus briefs in the U.S. Supreme Court.
Ms. McNally recognizes that at times, the most important advocacy a lawyer can perform is in the context of settlement discussions. This work requires an additional set of skills beyond those called on in the courtroom, including the ability to identify opponents' motivations and concerns and then present settlement options in the manner best framed to reach resolution in her clients' favor. Ms. McNally has successfully mediated cases ranging from two-party contractual disputes to mass torts involving hundreds of personal injury plaintiffs. She speaks widely on mediation advocacy.
Ms. McNally has represented many clients on a pro bono basis in civil rights matters, including the first case to establish AIDS-related disability discrimination before the District of Columbia Commission on Human Rights.
Laura is a graduate of Northwestern University (B.A.) and Tulane Law School. She is Secretary of the ADR Section of the Federal Bar Association, and she serves on the Seventh Circuit Bar Association's Pro Bono Committee and on its Task Force for Inclusion. She is an associate editor of the Circuit Rider, the journal of the Seventh Circuit Bar Association. Laura has been recently named as a hearing officer for the Illinois Attorney Registration & Disciplinary Commission (ARDC).
---
Fees
CD INVENTORY CLOSE OUT SALE! 
SELECT CDS REDUCED – 60-94% OFF* 
Audio Course and Materials Package – Download: $425
Audio Course and Materials Package – CD: $425 $100
CDs: plus $8.50 shipping and, in CA, sales tax.
CLE Credit
IL General: This program is approved for 7.5 units of general CLE in Illinois until April 25, 2021.
IL Professional Responsibility: This program is approved for 7.5 units of professional responsibility CLE in Illinois.
CA General:  This program is approved for 7.5 units of general CLE in California.
Upon request, Pincus Pro Ed will provide any information an attorney needs to support their application for CLE approval in other states other than what is listed above.
Terms and Policies
Recording policy: No audio or video recording of any program is permitted.
Seminar Cancellations: Should you be unable to attend for any reason, please inform us in writing no later than 14 days prior to the event and a credit voucher will be issued. If you prefer, a refund, less a $50 non-refundable deposit, will be issued. No refunds or credits will be given for cancellations received within 14 days of an event. However, if you notify us within 14 days of an event, and wish to convert your in-person attendance registration to an Audio CD package (with handout), we can do so. A small additional shipping charge, and sales tax in CA, will be incurred. No shipping charge is incurred for downloads. We will also issue a voucher for the amount paid if you notify us within 14 days and prefer not to have the audio recording.
Substitutions may be made at any time.
Webinars, Tele-seminars and Webcast Cancellations: Once log-in codes and passwords are issued for a webinar, tele-seminars or webcasts, a refund is not possible. If for any reason you cannot attend the event after you have received the codes, we will automatically convert your registration to an instant streaming/instant download or CD format and provide you with the information you need to access the recording after the program concludes and the recording is available.  Conversions to CD require a $8.50 shipping fee, and in CA, 9% sales tax.
Downloads/CDs/DVDs – Refund policy:
Downloads are non-returnable/non-refundable once purchased and received. Tapes, CDs and DVDs are returnable for a full refund or replacement if defective, within 90 days of purchase.
Reminder: The room temperature at hotels and other seminar locations are notoriously hard to control. Please bring a sweater or jacket in case it gets cold and/or layer as if you are going to the movies so you are comfortable.