Expert Witnesses: The Dos, Don'ts, and Maybe's (CA)
Audio program! (check our CLE Programs page for live versions)
Designed for attorneys and anyone else involved with Expert Witnesses, this program is a must!
You will learn how to select effective Expert Witnesses and how to avoid the time bombs. Faculty will discuss how to move to disqualify your adversary's expert, how to prepare effective Expert Witness reports and exhibits and how to prepare yourself for deposing the other side's Expert Witnesses.
You'll then get sound advice and strategies about how to prepare your Expert Witness for deposition, what to do when your Expert Witness does poorly in the depo or on the stand and how to handle your direct examination of your own Expert Witness.
Next you'll learn how to prepare for, outline and carry out the cross examination.
This is a very thorough course with your faculty discussing most everything to do with Expert Witnesses before trial and during trial, including tips from the bench.
This program was recorded in 2013 and the advice is timeless!
Do you want to improve your public speaking skills? Get Faith Pincus' newly published book Being Heard: Presentation Skills for Attorneys, from the ABA now (ABA members receive 10% off). It is also available on Amazon in Kindle and paperback versions.
What You Will Learn
How to select persuasive Expert Witnesses (and avoid the time bombs)
Preparing successful Expert Witness reports and exhibits
Ethically and effectively prepping the Expert Witness for deposition
Moving to disqualify your adversary's expert
How to prep to depose the other side's Expert Witnesses
How to recover when your Expert Witness fumbles or worse
Direct examination of your own Expert Witness
Preparing, outlining, and carrying out the cross
Testimonials
"Terrific – very helpful and knowledgeable." – Paul Carreras, Esq.
"Practical approach and good examples. Helps to learn from a judge." – James Lemieux, Esq.
"Very good tips and helpful examples from real life."
"Good grasp of federal and state litigation rules."
"Very helpful comments and insight into judicial mindset."
"Very clear presentation; good explanation of reasons behind deposition strategies."
"The core principals were applicable and well presented."
"The speakers were excellent and compelling."
"Very helpful to trial work and to testifying as an expert witness." – Richard B. Macgurn, Esq.
"I have very little experience with expert witnesses. Program gave a good background on the topic." – Rachel Sanders, Esq.
"One of the best seminars I have attended."
"Engaging and informative – well done." – Marc Srodulski, Esq.
"Excellent panel!" – Michael Hannigan, Esq.
"Very well prepared and very knowledgable." – Shawn A. Warner, Esq.
"Very clear & focused presentation."
"Excellent discussion of federal & state law rules."
"One of few times a seminar has lived up to [its] sales pitch."
"Very prepared. Great suggestions. Excellent materials." – David Olmstead, Esq.
"This was a good review/survey of how to handle expert witnesses."
"Federal practice perspective was most relevant to my practice."
"Very thorough and insightful."
"Straight forward. Good use of handouts."
"Clear, concise and effective."
"Well done."
"Appreciated the thorough written materials. Very helpful."
Faculty
Hon. Michael B. Orfield (Ret.)
Retired San Diego Superior Court Judge
Agreement.com

Hon. Michael B. Orfield (Ret.) was a jurist for 20 years, mostly as a civil independent calendar judge. His experience and expertise as a civil judge spread widely across such diverse areas as catastrophic personal injury, medical and legal malpractice, product and construction defects, breach of warranties, easements, breach of contract, wrongful death and a variety of business disputes. His strength as a mediator "…comes from being able to call upon a broad plain of knowledge, coupled with an attention to detail, empathy for the participants, and a conviction that the resolution should be their own."
Judge Orfield retired as a member of the statewide Continuing Judicial Education Committee, and still has a passion for teaching. He currently teaches "Trying the Complicated Case: From Trial Readiness to Verdict" as well as the LexisNexis Jury Instruction computer program for both civil and criminal jury instructions. He has also taught "Leading Organizational Change" as well as the week long "Civil Overview for Judges".
Judge Orfield was appointed by Chief Justice Ronald George to the original Task Force on Civil Jury Instructions and then to the Advisory Committee on Civil Jury Instructions. Justice George also appointed him a member of the prestigious Judicial Council of the State of California. Judge Orfield has served as a member of the Judicial Council Presiding Judges and Court Executives Advisory Committee and the Judicial Needs Advisory Committee.
Judge Orfield has served on the Board of the San Diego Humane Society and chaired the North County "Bridging the Gap" program for new lawyers. Before transferring to the Vista Courthouse, he co-moderated the San Diego County Bar Association Bridging the Gap program.
In 1972, Judge Orfield earned his Bachelor of Arts degree in Biology from the University of California at San Diego, and obtained his law degree from California Western School of Law in 1977. Judge Orfield also completed one year of graduate study in Microbiology and Immunology at Duke University in 1974.
---
Oleg Elkhunovich, Esq.
Associate
Susman Godfrey LLP

Oleg Elkhunovich is an associate at Susman Godfrey. Before joining Susman Godfrey he was a law clerk to the Honorable Anthony J. Scirica, U.S. Court of Appeals for the Third Circuit. Mr. Elkhunovich received his J.D. from the University of Pennsylvania Law School in 2009.
---
Patrick M. Maloney, Esq.
The Maloney Law Firm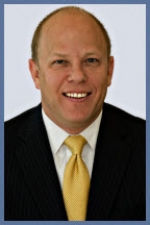 Mr. Maloney graduated cum laude from the University of San Diego School of Law in 1998, earning membership in the Order of the Coif. Mr. Maloney was the Assistant Editor of the San Diego Law Review. Mr. Maloney received his undergraduate degree in Business Administration from San Diego State University.
Following law school, Mr. Maloney spent three years as an associate at Cooley Godward, LLP. Mr. Maloney joined the firm in 2001 and became a partner in 2005.
Mr. Maloney represents clients in business disputes. His recent matters include the defense of a spa control manufacturer in an antitrust and patent matter, the representation of parties in shareholder and partnership disputes, the prosecution and defense of employment disputes, and the representation of clients in disputes with their former lawyers, including malpractice and fiduciary duty claims and fee disputes.
Mr. Maloney has served as lead trial counsel in a number of contested matters. Recent trials included representing a software developer in a federal jury trial concerning counterfeit software, representing shareholders in corporate governance disputes, and representing of a real investment partnership in an arbitration of a partnership dispute.
Mr. Maloney has also enjoyed success with motion practice, including obtaining summary judgment in environmental actions, patent matters, antitrust matters, and cases involving allegations of breach of fiduciary duty. Recently, Mr. Maloney persuaded a trial judge to set aside a jury verdict and grant a new trial by demonstrating that the verdict was internally inconsistent and that the jury instructions given were in error. Mr. Maloney has also successfully handled several appeals.
---
Emily L. Murray, Esq.
Partner
Allen Matkins Leck Gamble Mallory & Natsis LLP

Emily is a partner in Allen Matkins' Los Angeles office whose practice focuses on environmental litigation, land use, and energy law.
Emily's litigation practice includes federal and state court litigation of environmental claims related to land use, water quality, air quality, and hazardous materials brought under the California Environmental Quality Act (CEQA), the National Environmental Protection Act (NEPA), the Comprehensive Environmental Response, Compensation, and Liability Act (CERCLA), the Clean Air Act, the Clean Water Act, and the Porter-Cologne Water Quality Control Act. She also represents clients before federal, state, and local agencies in connection with permitting and enforcement actions.
Emily's land use practice includes the representation of private and public sector clients in matters pertaining to the securing of land use entitlements and environmental compliance. Emily has significant experience in the preparation of environmental review documents under CEQA and NEPA for complex mixed use development projects throughout California.
Emily's energy practice includes advising energy and renewable energy clients in all aspects of the industry, including project financing, acquisition of land, project entitlement and development, power purchase and sales, and environmental and regulatory compliance.
Emily is admitted to practice in California (2002) and Illinois (2003), and is a member of the American and California Bar Associations. Emily is a member of the ABA's Environmental and Energy Group; the Association of Women in Water, Energy & Environment (AWWEE); and the Urban Land Institute (ULI). Emily is also a member of the firm's Pro Bono Committee and the Los Angeles office Recruiting Committee.
Emily received her J.D. from the University of Michigan Law School, cum laude, in 2002. She received her B.A. in Biology and Society from Cornell University in 1998 with a concentration in Environment, Law, and Society. Emily attended preparatory school at St. Paul's School in Concord, New Hampshire.
---
Rahul Ravipudi, Esq.
Partner
Panish Shea & Boyle LLP

Rahul Ravipudi has spent his legal career representing handling catastrophic injury and wrongful death cases, involving commercial vehicles, pedestrians, industrial or construction accidents, and dangerous conditions of public and private property. He also represents consumers in class actions against businesses who engage in unfair and illegal business practices.
Recently, Mr. Ravipudi recovered million for the family of an independent truck driver killed by an intoxicated heavy lift operator at a stevedoring terminal in Long Beach. He also recovered million for an HVAC worker who suffered serious injuries when he fell through a skylight while working on a customer's roof. He also obtained a .3 million gross jury verdict in Orange County arising out of the death of a pest control person crushed and killed when a semi-truck reversed into him at a warehousing facility. He and Brian Panish also obtained a .1 million jury verdict for the mother and father of a severely mentally disabled 38 year old man who choked to death on a sandwich while in a daycare facility.
Mr. Ravipudi also recovered million from the State of California (Caltrans) when a 16 year old girl on a restricted license lost control of her vehicle and collided into a guardrail damaged two days earlier resulting in a bilateral traumatic below knee amputations. This case involved significant appellate issues which led to Mr. Ravipudi's article, "Dealing with the state of California's first line of defense – stonewalling any meaningful discovery" published in The Advocate, Journal of Consumer Attorneys for California, February 2009.
Mr. Ravipudi has also successfully recovered over eight figures against stevedoring companies in the City of Long Beach who allow their longshoremen to recklessly injure and kill independent truck drivers. Mr. Ravipudi shared his insight into successfully litigating cases against the stevedoring companies in an article entitled, "Danger on the Docks – Where there is an injury or death, drugs or alcohol probably were involved" published in The Advocate, Journal of Consumer Attorneys for California, February 2011.
Prior to joining Panish Shea & Boyle, Rahul Ravipudi worked at another consumer law firm where his work helped recover over billion for his clients. Mr. Ravipudi participated as co-lead class counsel in a consumer class action case brought on behalf of all gas and electricity rate payers in the State of California against El Paso Natural Gas Company and Sempra Energy. This case arose out of the California Energy Crisis of 2000/2001 and resulted in the recovery of more than .5 billion in restitution to California utility customers. To date, this is recognized as one of the largest antitrust settlements in American history.
Mr. Ravipudi also participated as co-lead counsel on an antitrust class action case brought on behalf of all gas and electricity rate payers in California against Reliant Energy Services and other energy traders for manipulating the California natural gas market by engaging in wash trades, churning, and false reporting. Hundreds of millions of dollars were recovered for rate payers of the State of California as well.
Since 2005, Mr. Ravipudi has been recognized as a "Rising Star" by California Law & Politics magazine – an honor awarded to the top 2.5% of lawyers in the Southern California area under 40 years of age. In 2010, Mr. Ravipudi was profiled in the California Law & Politics magazine in an article entitled "Class Act(ion)". He is a frequent speaker on various issues, including class action litigation and trial tactics, and since 2008 has served as an adjunct professor at Loyola Law School where he teaches Trial Advocacy.
Mr. Ravipudi actively publishes articles in various journals and trade publications and is an Associate Editor for The Advocate, Journal of Consumer Attorneys for California. He continues to be an active member of the Consumer Attorneys of California, the Consumer Attorneys Association of Los Angeles, and the South Asian Bar Association.
Mr. Ravipudi is actively involved in matters of public interest as well. He has been the Treasurer of the South Asian Bar Association Public Interest Foundation. He is also an active supporter of Children's Hospital Los Angeles where his wife is the Administrative Director of Surgery.
Mr. Ravipudi received his Bachelor of Arts degree in Economics and Minor in Chemistry from the University of California, Riverside and his law degree from Loyola Law School.
Mr. Ravipudi resides in La Canada Flintridge with his wife and three sons.
---
Robert J. Wolfe, Esq.
Partner
Engstrom, Lipscomb & Lack P.C.

Robert Wolfe is a partner in the law firm of Engstrom, Lipscomb & Lack. He has tried over 40 cases to verdict and obtained one of the top 25 largest verdicts in the State of California in 2002. He was the lead trial lawyer in the matter of Pamela Anderson vs. The Private Movie Company which was televised live nationally on Court TV. He has received multiple eight figure judgments representing plaintiffs in complex business litigation matters and catastrophic personal injury matters. He has been a California Super Lawyer from 2004 to the present and received the Lawdragon top 500 lawyers in America.
---
Fees
Audio Course and Materials Package – Download or CD: $425
CDs: plus $8.50 shipping and, in CA, sales tax.
CLE Credit
CA General:  This program is approved for 6.0 units of general CLE in California.
This program is approved for CLE in the states listed above.  Upon request, Pincus Pro Ed will provide any information an attorney needs to support their application for CLE approval in other states other than what is listed above.
Terms and Policies
Recording policy: No audio or video recording of any program is permitted.
Seminar Cancellations: Should you be unable to attend for any reason, please inform us in writing no later than 14 days prior to the event and a credit voucher will be issued. If you prefer, a refund, less a $50 non-refundable deposit, will be issued. No refunds or credits will be given for cancellations received within 14 days of an event. However, if you notify us within 14 days of an event, and wish to convert your in-person attendance registration to an Audio CD package (with handout), we can do so. A small additional shipping charge, and sales tax in CA, will be incurred. No shipping charge is incurred for downloads. We will also issue a voucher for the amount paid if you notify us within 14 days and prefer not to have the audio recording.
Substitutions may be made at any time.
Webinars, Tele-seminars and Webcast Cancellations: Once log-in codes and passwords are issued for a webinar, tele-seminars or webcasts, a refund is not possible. If for any reason you cannot attend the event after you have received the codes, we will automatically convert your registration to an instant streaming/instant download or CD format and provide you with the information you need to access the recording after the program concludes and the recording is available.  Conversions to CD require a $8.50 shipping fee, and in CA, 9% sales tax.
Downloads/CDs/DVDs – Refund policy:
Downloads are non-returnable/non-refundable once purchased and received. Tapes, CDs and DVDs are returnable for a full refund or replacement if defective, within 90 days of purchase.
Reminder: The room temperature at hotels and other seminar locations are notoriously hard to control. Please bring a sweater or jacket in case it gets cold and/or layer as if you are going to the movies so you are comfortable.