Ethics Webinar Series Bundle – The Top 4 Ethics Hotline Questions (CA)
Audio program! (check our CLE Programs page for live versions)
Pincus Professional Education presents a four-part webinar series covering several of the Top 4 Ethics Hotline Questions.  Order all four here in our package deal for $335.00 and save $341.00!
(Please click on the program links below to learn the details about each individual seminar)
Package deal includes:
If you'd like a download of this program, be sure to let us know in the comments section when you check out and we'll contact you to send you a link for your program downloads. Because you are ordering four at once, this function is not available automatically.
If you only want one of the programs listed above, click the link to order it individually.
Download only.
This program was recorded in 2013 and 2014.
Do you want to improve your public speaking skills? Get Faith Pincus' newly published book Being Heard: Presentation Skills for Attorneys, from the ABA now (ABA members receive 10% off). It is also available on Amazon in Kindle and paperback versions.
What You Will Learn
Tips on client communications that are both ethical and effective:
Overview of ethical rules governing client communications

Duty to inform
Duty to consult
Duty to preserve confidences
Duties regarding prospective clients

Practical and professional implications of communication by:

Phone
Letter
Email
In-person meeting
Fees and Costs for Legal Services 
Why you need a written fee agreement, every single time
Choosing a fee structure that fits the client and the matter
Unreasonable vs. unconscionable fees
Tips for writing bills to satisfy client expectations
Resolving fee disputes effectively and ethically
Responding to a bar complaint arising from a fee dispute
The Who, What, When, Wheres of Conflicts of Interest
Conflicts can catch counsel unawares and can result in losing fees or a client or being disqualified or sanctioned. Using a series of real-world hypotheticals, we will explore the rules governing conflicts of interests. This program is appropriate for lawyers of all levels and will take a multi-state approach.
Who is a client?
Corporate families
Joint defense agreements
Associations
Estates
What is a conflict?
When did the conflict arise?
Later arising conflicts
"Thrust upon" conflicts
Where did the conflict arise?
Key differences in state laws
Why can you withdraw?
Withdrawing for non-payment
"Hot potato" withdrawals
How can you guard against conflicts?
Joint representation issues
Advance conflict waivers
Ethical screens
Attorney Advertising and Solicitation 
Attorneys can advertise, but in today's world of rapidly evolving media, it is not always clear which lawyer communications are advertising and which are not – and what ethical implications the answer can have.  This program will provide attorneys with information and tools needed to help ensure that their web sites, social media postings, blogs, and other online references meet today's regulatory and ethical standards.
What limits (Constitutional and regulatory) affect an attorney's right to advertise?
Are attorney web sites always advertising, and what does that mean?
When do Facebook and Twitter postings constitute advertising?
What do attorneys need to watch out for with with regard to Third Party web site ratings and endorsements?
When (if ever) do blogs constitute advertising?  And what other issues do they raise?
.
Testimonials
"I have utilized all of the service providers that I noted in the survey and truly felt I received great service from each.  My favorite continuing legal education seminar provider, Pincus Professional Education is particularly noteworthy though.  I have attended about five Pincus seminars.  Each was phenomenally packed with useful content and had presenters/speakers of the highest skill level.  I would unhesitatingly recommend Pincus to other lawyers and am already planning my next couple of seminars with this CLE provider."  – Quote from The Recorder's 'Best of CA 2013′ survey.
Faculty
Lawrence D. Doyle, Esq.
Attorney, Lobbyist and Mediator
Law Office of Larry Doyle

Larry Doyle is a Sacramento-based attorney, lobbyist and mediator, and a member of the State Bar's Standing Committee on Professional Responsibility and Conduct (COPRAC) and the Association of Professional Responsibility Lawyers (APRL). Mr. Doyle has spent the greatest part of his career representing the interests of attorneys before the California Legislature. He served as Chief Legislative Counsel for the State Bar of California for eighteen years, advocating on behalf of the Bar's Board of Governors, practice sections, and standing committees on all significant legislation involving the practice of law, lawyer professional responsibility, and legal ethics. He is currently the Legislative Representative for the Conference of California Bar Associations (CCBA), an statewide organization of attorneys representing over 25 local, regional and specialty bar associations. Mr. Doyle's legal practice focuses on legal research and advocacy in the areas of lawyer ethics, probate, trust and family law, with particular emphasis on statutory development and interpretation. His mediation practice focuses on probate trust and family law matters. Mr. Doyle is a graduate of Dartmouth College and the University of Pacific's McGeorge School of Law.
---
Arthur J. Howe, Esq.
Howe Law LLC

Mr. Howe seeks innovative solutions to his client's legal challenges.
Mr. Howe is a member of the Illinois Bar and the Trial Bar of the U.S. District Court for the Northern District of Illinois. He is admitted to practice in the U.S. District Courts for the Northern, Central, and Southern Districts of Illinois, the Northern District of Indiana, the Western District of Michigan and the Eastern District of Wisconsin, as well as the U.S. Courts of Appeal for the Fifth, Seventh, Ninth, Tenth, and Eleventh Circuits.
Mr. Howe has extensive experience in complex business litigation, including employment, antitrust, contract, business tort, products liability and toxic tort cases. He has successfully tried to verdict cases ranging from an antitrust action alleging a 25-year nationwide price-fixing conspiracy to a multi-million dollar financial fraud/RICO action. He has litigated numerous evidentiary hearings, including prosecuting and opposing many motions for preliminary injunctions.
A 1985 graduate of Duke Law School, with highest honors and Order of the Coif, Mr. Howe also served as a member of the Duke Law Journal. He is a Phi Beta Kappa alumnus of Wabash College where he received a Bachelor of Arts degree, summa cum laude, with Distinction in Economics in 1982. Both Duke and Wabash awarded him full-tuition honors scholarships. During 1980 to 1981, Mr. Howe studied economic history at the London School of Economics.
---
Ellen A. Pansky, Esq.
California State Bar Certified Specialist in Legal Malpractice Law
Pansky Markle Ham LLP

Ellen A. Pansky specializes in the defense of attorneys, bar applicants and other professionals in regulatory and licensure proceedings and represents both plaintiffs and defendants in civil actions. She consults with and advises lawyers in legal ethics and risk management. She frequently serves as an expert witness in legal malpractice proceedings.
Ms. Pansky is a California State Bar Certified Specialist in the area of Legal Malpractice Law.
Ms. Pansky is a member and past-president (1995-1996) of the Association of Professional Responsibility Lawyers, "APRL." She has long been active with the Los Angeles County Bar Association, and served as a member of the Board of Trustees and Assistant Vice President (2005-2012), and has served on several of its committees including: Professional Responsibility and Ethics Committee (chair 1996-1997, and current member); Ethics 2000 Liaison Committee; Judicial Appointments Committee and on the Shattuck-Price Award Committee. Also, she has served as a member of the Los Angeles County Bar Association Senior Lawyers Division Executive Committee (2010-2013). She is a longstanding member of the American Bar Association and has been a member of its Practice Management Section and the ABA Women Rainmakers Committee. She also served as a member of Editorial Board of the ABA/BNA Lawyers' Manual on Professional Conduct (2004-2007). Ms. Pansky served as a liaison member to the ABA Standing Committee on Ethics and Professional Responsibility, representing APRL (2006-2008) and is a current member of the SCEPR. She is also a charter member of the ABA Center for Professional Responsibility. Additionally, she previously served as a member of the California State Bar's Pilot Program Interaction Advisory Committee, addressing the effect of the Lawyer Assistance Program on the State Bar disciplinary system. She served by appointment of the then presiding judge of the State Bar Court as a member of an Advisory Rules Revision Committee of the Executive Committee of the State Bar Court.
Ms. Pansky is a member and section chair of the United States District Court, Central District, Standing Committee on Discipline (2008-2014).
Ms. Pansky is a member of the Association of Southern California Defense Counsel. She is a member of the Steering Committee of the Breakfast Club. Ms. Pansky is a prior chair of the State Bar of California Committee on Women in the Law (2000-2001); and is a lifetime member and previously served on the Board of Governors of California Women Lawyers, (co-chair of Bias in the Law Committee and chair of its Judicial Evaluations Committee). Ms. Pansky is also a lifetime member of the Women Lawyers' Association of Los Angeles. She is a member and past president (2002-2003) of the National Association of Women Lawyers.
As a California State Bar certified MCLE provider, Ms. Pansky is a frequent lecturer on legal ethics and professional responsibility. She has presented well over 100 continuing legal education courses. She was selected as one of the Inaugural Fellows of the National Institute for Teaching Ethics and Professionalism (NIFTEP), and she also was an invited participant in Harvard University Law School's 2001 focus group on law firm ethics advisors. Ms. Pansky is a contributor to Legal Malpractice Law Review at legalmalpractice.com.
Ms. Pansky has published extensively in the area of legal ethics, including: as a contributing author (Conflicts of Interest Chapter) of California Civil Procedure Before Trial; CEB, a contributing editor to "Attorney Ethics," California Practice Handbook, (Matthew Bender 1993); and has authored a number of articles including: "Playing the Percentages"
Los Angeles County Bar Update, Vol. 30, No. 9, October 2010; "A Flat Fee Future" Los Angeles County Bar Update, January 2010; "Wearing Many Hats," State Bar of California Big Meeting Magazine, 2009 Annual Meeting Issue, Fall 2009; "Application of California's Modified Substantial Relationship Test to International Law Firm Conflict of Interest: Creative Solution or Can of Worms?" Penn State Law Review, October 2008; "The Connection Between Ethical Advocacy and a Lawyer's Integrity" Los Angeles County Bar Update, November 2007; "California Ethical Rules Governing Restriction on Law Practice" ABA/CPR Conference June 2007, "Breaking Up Is Hard To Do: Terminating the Attorney/Client Relationship," County Bar Update, January 2007, Vol. 27, No.1, "Lien Provisions in Contingent Fee Contracts: Are You Violating the California Rules of Professional Conduct?" – Forum April 2006, "Belated Fee Complaints: What to Do?" Los Angeles County Bar publication – County Bar Update January 2004, "Communication and Diligence," Emory Law Journal, August 2003, "Don't Fight Your Substitution Out of a Client's Matter" County Bar Update, January 2002, Vol. 22, No. 1, "Construction Project: Authorizing Ethical Walls in California" County Bar Update, April 2000, Vol. 20, No. 4, "Fair Share?" Los Angeles Daily Journal (California Law Business Supplement) October 2000; "Bonus Points," Los Angeles Lawyer, September 2000; "One Easy Way to Become the Target of a State Bar Complaint: Fail to Regularly Communicate with Clients," Los Angeles Daily Journal, August 1999; "Balance Client Trust Account to Avoid Bar Discipline," Los Angeles Daily Journal, June 1999; "When Representing Multiple Parties, Don't Waver on Waivers," Los Angeles Daily Journal, September 1999; "Conduct Becoming," Los Angeles Lawyer, September 1997; "Between an Ethical Rock and a Hard Place: Balancing Duties to the Organizational Client and Its Constituents," South Texas Law Review, October 1996; "Gender Bias in the Legal Profession," Women Lawyers Journal, April 1996; "Mitigation of Disciplinary Sanctions: Justice and Fairness Require Analysis of Each Individual Attorney," The Professional Lawyer, American Bar Association 21st Ethics Symposium, June 1995; "Barred for Life? Permanent Sanction for Ethics Abuses Won't Cure Profession's Ills," Los Angeles Daily Journal, May 1995; California Women Lawyers' Glass Ceiling Surveys Reports (1993-94 and 1995); "Client Trust Account Procedures: How to Ensure Proper Compliance," Los Angeles Lawyer, December 1992; and "An Attorney's Expanding Fiduciary Duties to Opposing Parties and Non-Clients," State Bar General Practice Section Newsletter, Fall 1992.
Between 1978 and 1983, Ms. Pansky served as a prosecutor in the Office of Trial Counsel for the State Bar of California. In that capacity, she handled approximately 100 formal disciplinary proceedings and thousands of investigations of California attorneys. A number of the prosecutions conducted by Ms. Pansky resulted in California Supreme Court opinions, including Rimel v. State Bar (1983) 34 Cal. 3d 128 and Ballard v. State Bar (1983) 35 Cal.3d 274. In 1983, Ms. Pansky became an Assistant General Counsel for the State Bar of California, involved primarily in briefing and arguing disciplinary cases before the California Supreme Court, and other courts. A partial list of those cases include: Greene v. Zank (1984) 158 Cal.App.3d 497; Palomo v. State Bar (1984) 36 Cal.3d 785; Tarver v. State Bar (1984) 37 Cal. 3d 122; Leoni v. State Bar (1985) 39 Cal.3d 609; Ritter v. State Bar (1985) 40 Cal.3d 595; and Trousil v. State Bar (1985) 38 Cal.3d 337.
Between 1985 and 1988, Ms. Pansky was associated with a downtown Los Angeles litigation firm, practicing primarily in the areas of insurance defense litigation and physician peer review proceedings. In 2006, Ms. Pansky was "of counsel" to the law offices of Robie & Matthai.
In 1989, Ms. Pansky and her late husband, R. Gerald Markle, opened the law offices of Pansky & Markle, emphasizing professional liability defense and, to a limited extent, prosecution of legal malpractice actions; State Bar disciplinary defense and admissions; ethics consultations; and expert testimony. Since that time, Ms. Pansky has defended attorneys in numerous cases before both the California Supreme Court and the State Bar Court, as reflected in reported decisions, including Lister v. State Bar (1990) 51 Cal.3d 1117; Sternlieb v. State Bar (1990) 52 Cal.3d 317; Lybbert v. State Bar (Review Dept. 1993) 2 Cal. State Bar Ct. Rptr. 297; In Re Paguirigan (2001) 25 Cal.4th 1, and In Re Lesansky (2001) 25 Cal.4th 11. Additionally, she has briefed and argued many legal malpractice cases before the California courts of appeal with favorable results.
Ms. Pansky was admitted to the California Bar in 1977, and is also admitted to practice before the United States District Courts for the Northern, Central and Southern Districts of California, as well as the Ninth Circuit Court of Appeals. She is a native Southern Californian, having graduated from Hawthorne High School in 1971 with honors. She graduated summa cum laude with a B.A. from the University of California at Los Angeles in 1974. She is a lifetime member of the UCLA Alumni Association. She received her J.D. degree from Loyola University School of Law in Los Angeles in 1977. Ms. Pansky twice has been awarded the Wiley W. Manuel Pro Bono Services Award. In 2006, Ms. Pansky has served as a moot court judge in the National Civil Trial Competition sponsored by Loyola Law School. Martindale Hubbell has awarded Ms. Pansky an AV Preeminent rating, and has listed the law firm in its Bar Register of Preeminent Lawyers. Additionally, Ms. Pansky has for years been recognized by her peers and ranked as a top litigator in several lawyer surveys, including the Los Angeles Daily Journal, Los Angeles Times Best Lawyers, and Super Lawyers. Ms. Pansky has repeatedly been selected as one of the top 50 Women Lawyers in Southern California and one of the top 100 Southern California Lawyers, Super Lawyers 2010 through 2012.
In January, 2009, Pansky Markle Ham LLP was formed with James I. Ham and Ellen A. Pansky as partners. The firm continues to consult with, advise and represent clients in litigation, with a strong emphasis on legal ethics, professional responsibility, legal malpractice and State Bar regulatory matters, as well as in other administration proceedings and litigation proceedings in state and federal court.
---
Lisa Perrochet, Esq.
Partner
Horvitz & Levy, LLP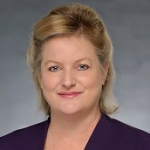 Lisa Perrochet is a partner at Horvitz & Levy, the largest firm in the nation specializing exclusively in civil appeals. She has been a California State Bar Certified Appellate Specialist since the first year the State Bar offered certification in 1996. Ms. Perrochet has represented clients in hundreds of appeals and writ proceedings, and has argued before the California Supreme Court and intermediate appellate courts throughout the state. She has also handled matters in other jurisdictions, notably Arizona, Nevada, New Mexico, Oregon, and Hawaii.
Ms. Perrochet is active in the legal community, including as a Fellow of the prestigious American Academy of Appellate Lawyers, as the longest tenured board member of the Association of Southern California Defense Counsel, and as a decades-long member of the Los Angeles County Bar Appellate Courts Section. She is the head of her firm's professional responsibility and conflicts programming, and has built a reputation for creativity and success in high stakes appellate litigation in a variety of practice areas, including defense against toxic tort and product liability claims; punitive damages claims; consumer claims against banks and other institutions; insurance coverage and bad faith litigation; as well as professional liability (medical and legal malpractice) and ethics matters.
---
Fees
Save $341.00!
Audio Recording and Materials Packages (four programs total): Download format: $335
Download only. CD is no longer available.
(The total cost of purchasing each seminar separately, including taxes and shipping, would be more than $2100!)
CLE Credit
CA General:  This program is approved for 4.0 units of general CLE in California.
Ethics/Professional Responsibility: 4.0 units.
Please note: Our recorded webinars are self-study only. Participatory credits are not available for this webinar series.
This program is approved for CLE in the states listed above.  Upon request, Pincus Pro Ed will provide any information an attorney needs to support their application for CLE approval in other states other than what is listed above.
Terms and Policies
Recording policy: No audio or video recording of any program is permitted.
Seminar Cancellations: Should you be unable to attend for any reason, please inform us in writing no later than 14 days prior to the event and a credit voucher will be issued. If you prefer, a refund, less a $50 non-refundable deposit, will be issued. No refunds or credits will be given for cancellations received within 14 days of an event. However, if you notify us within 14 days of an event, and wish to convert your in-person attendance registration to an Audio CD package (with handout), we can do so. A small additional shipping charge, and sales tax in CA, will be incurred. No shipping charge is incurred for downloads. We will also issue a voucher for the amount paid if you notify us within 14 days and prefer not to have the audio recording.
Substitutions may be made at any time.
Webinars, Tele-seminars and Webcast Cancellations: Once log-in codes and passwords are issued for a webinar, tele-seminars or webcasts, a refund is not possible. If for any reason you cannot attend the event after you have received the codes, we will automatically convert your registration to an instant streaming/instant download or CD format and provide you with the information you need to access the recording after the program concludes and the recording is available.  Conversions to CD require a $8.50 shipping fee, and in CA, 9% sales tax.
Downloads/CDs/DVDs – Refund policy:
Downloads are non-returnable/non-refundable once purchased and received. Tapes, CDs and DVDs are returnable for a full refund or replacement if defective, within 90 days of purchase.
Reminder: The room temperature at hotels and other seminar locations are notoriously hard to control. Please bring a sweater or jacket in case it gets cold and/or layer as if you are going to the movies so you are comfortable.