Ethics Webinar: Communications with Clients, Adverse Party and Others (CA)
Audio program! (check our CLE Programs page for live versions)
Ethics Webinar Part 1: Communications with Clients, Adverse Party and Others
One of The Top 4 Ethics Hotline Questions
This program covers those tricky communication issues that can slip you up! See the "what you will learn" section below for more details. Get an overview of ethical rules governing client communications and practical and professional implications of communication by phone vs. letter or email.
This program was recorded in 2013.
Download only.
Order the 4-part Ethics Webinar Bundle and save 50%!
Do you want to improve your public speaking skills? Get Faith Pincus' newly published book Being Heard: Presentation Skills for Attorneys, from the ABA now (ABA members receive 10% off). It is also available on Amazon in Kindle and paperback versions.
What You Will Learn
Communications with Clients, Adverse Party and Others
Tips on client communications that are both ethical and effective:
Overview of ethical rules governing client communications

Duty to inform
Duty to consult
Duty to preserve confidences
Duties regarding prospective clients

Practical and professional implications of communication by:

Phone
Letter
Email
In-person meeting
Testimonials
"I have utilized all of the service providers that I noted in the survey and truly felt I received great service from each.  My favorite continuing legal education seminar provider, Pincus Professional Education is particularly noteworthy though.  I have attended about five Pincus seminars.  Each was phenomenally packed with useful content and had presenters/speakers of the highest skill level.  I would unhesitatingly recommend Pincus to other lawyers and am already planning my next couple of seminars with this CLE provider."  – Quote from The Recorder's 'Best of CA 2013′ survey.
Faculty
Lisa Perrochet, Esq.
Partner
Horvitz & Levy, LLP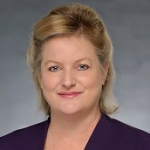 Lisa Perrochet is a partner at Horvitz & Levy, the largest firm in the nation specializing exclusively in civil appeals. She has been a California State Bar Certified Appellate Specialist since the first year the State Bar offered certification in 1996. Ms. Perrochet has represented clients in hundreds of appeals and writ proceedings, and has argued before the California Supreme Court and intermediate appellate courts throughout the state. She has also handled matters in other jurisdictions, notably Arizona, Nevada, New Mexico, Oregon, and Hawaii.
Ms. Perrochet is active in the legal community, including as a Fellow of the prestigious American Academy of Appellate Lawyers, as the longest tenured board member of the Association of Southern California Defense Counsel, and as a decades-long member of the Los Angeles County Bar Appellate Courts Section. She is the head of her firm's professional responsibility and conflicts programming, and has built a reputation for creativity and success in high stakes appellate litigation in a variety of practice areas, including defense against toxic tort and product liability claims; punitive damages claims; consumer claims against banks and other institutions; insurance coverage and bad faith litigation; as well as professional liability (medical and legal malpractice) and ethics matters.
---
Fees
Audio Course and Materials Package – Download only: $169
CLE Credit
CA General:  This program is approved for 1.0 units of general CLE in California.
Ethics/Professional Responsibility: 1.0 units.
This program is approved for CLE in the states listed above.  Upon request, Pincus Pro Ed will provide any information an attorney needs to support their application for CLE approval in other states other than what is listed above.
Terms and Policies
Recording policy: No audio or video recording of any program is permitted.
Seminar Cancellations: Should you be unable to attend for any reason, please inform us in writing no later than 14 days prior to the event and a credit voucher will be issued. If you prefer, a refund, less a $50 non-refundable deposit, will be issued. No refunds or credits will be given for cancellations received within 14 days of an event. However, if you notify us within 14 days of an event, and wish to convert your in-person attendance registration to an Audio CD package (with handout), we can do so. A small additional shipping charge, and sales tax in CA, will be incurred. No shipping charge is incurred for downloads. We will also issue a voucher for the amount paid if you notify us within 14 days and prefer not to have the audio recording.
Substitutions may be made at any time.
Webinars, Tele-seminars and Webcast Cancellations: Once log-in codes and passwords are issued for a webinar, tele-seminars or webcasts, a refund is not possible. If for any reason you cannot attend the event after you have received the codes, we will automatically convert your registration to an instant streaming/instant download or CD format and provide you with the information you need to access the recording after the program concludes and the recording is available.  Conversions to CD require a $7.50 shipping fee, and in CA, 9% sales tax.
Downloads/CDs/DVDs – Refund policy:
Downloads are non-returnable/non-refundable once purchased and received. Tapes, CDs and DVDs are returnable for a full refund or replacement if defective, within 90 days of purchase.
Reminder: The room temperature at hotels and other seminar locations are notoriously hard to control. Please bring a sweater or jacket in case it gets cold and/or layer as if you are going to the movies so you are comfortable.