E-Discovery in 2013: What Attorneys Need to Know (FL)
Audio program! (check our CLE Programs page for live versions)
Learn the latest about the skills you need to manage e-discovery projects whether you represent plaintiffs or defendants or oversee litigation for your company as in-house counsel.
Expand your technical and legal knowledge and gain insight into emerging e-discovery quagmires.
This program was recorded in 2013.
What You Will Learn
Case Law and Rules 
Current/latest E-Discovery case law 2012-2013, protocols and standing orders
New Florida E-Discovery rules
New Florida Supreme Court rules on e-mail service and filing
Litigation: Early Case Assessment and Rule 26(f) in federal court 
Constructing a clear litigation framework at the outset
Estimating e-discovery expenditures
Anticipating vendor management issues and potential hidden costs
Making sure you will get the data you need from the other side
Litigation: Managing the Large E-Discovery Project 
Determining the potential scope of the project
Soliciting proposals and evaluating/selecting service providers
Establishing effective communication systems
Implementing quality control
Documenting what has been done and gathering feedback
Preparing master agreements
Litigation: Modern Search and Review Techniques and Issues
Utilizing techniques for intelligent review
Federal Rule of Evidence 502 and the handling of inadvertent disclosures
Ethical Issues in E-Discovery 
Responsibility to conduct a "reasonable inquiry" to ascertain whether discovery requests, responses, or objections are complete, correct, and not for any improper purposes
Potential liability for conduct by outside vendors
Duties relating to preservation
Technological competency
Corporate Representative Depos re: ESI 
Taking the depo of corporate representative(s) with knowledge regarding the retention and production of electronically stored information
Litigation and In-House Counsel: What In-House and Outside Counsel Need to Know to Work Together
Understanding the obligations of outside counsel
Recognizing budgetary constraints and pressures
Meeting the need for transparency
Determining who to involve in early case assessment
Re-evaluating processes
Being flexible with use of particular vendors
Minimizing the risk of sanctions
Testimonials
"[speaker] Very informative and personable." Jeffrey S. Geller, Esq.
"There was a lot of information to cover, but the speakers were right-on, and helped clarify and address the relevant issues for practical purposes." Jeffrey S. Geller, Esq.
"[speakers] All were great!" Mark A. Slack, Esq.
"[speaker] Excellent manner, very informative." Leo Blumenthal, Esq.
"[speaker] Very friendly and perfect as moderator." Jeffrey S. Geller, Esq.
Faculty
James Allen, Esq.
Retired Assistant County Attorney, Miami Dade County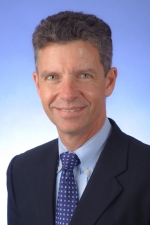 Jim was Chief of Training and Development, while continuing to maintain a full caseload in state personal injury and federal civil rights actions.
As a litigator, Jim has practiced extensively in federal and state court at both trial and appellate levels. He has litigated and tried numerous cases involving serious wrongful death and civil rights allegations, including a taking action claiming in excess of 100 million dollars in damages. Jim has also handled numerous state and federal appeals, including a case filed in the U.S. Supreme Court.
After law school, Jim clerked for the Honorable James R. Jorgenson, Florida Third District Court of Appeals. Jim is a graduate of the University of Wisconsin, J.D., Cum Laude, 1980.
---
Brett A. Barfield, Esq.
Partner
Holland & Knight LLP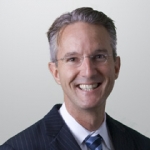 Brett Alan Barfield practices in the area of business litigation with an emphasis on domestic and international commercial disputes, construction litigation, commercial landlord/tenant disputes and litigation under the Hague Convention on international parental child abduction. Mr. Barfield represents clients in diverse industries to resolve their disputes through the most effective and efficient means possible, from informal negotiations, mediation and arbitration, to litigation and trials. With his extensive experience, Mr. Barfield is well-versed in litigation in federal and state courts, and has secured recent multimillion-dollar trial victories for commercial clients in both jury and non-jury trials.
In addition, Mr. Barfield represents clients involved in the manufacture and distribution of a wide variety of products both domestically and internationally, in importation and exportation, and in various service industries and professions. In his construction practice, Mr. Barfield represents owners, contractors, and manufacturers in a range of commercial, infrastructure and municipal projects involving various claims related to design, construction and material defects.
Mr. Barfield has represented more than 70 clients seeking the return of their children under the Hague Convention on international parental child abduction. From time to time, he also represents parents defending against petitions under the same Convention, and in April 2015 succeeded at a federal trial to prevent the return of a child to Venezuela where the court found the situation to be so dangerous for the child that a very narrow exception to return under the Convention applied in the case. In an important February 2016 decision, the federal appellate court affirmed the victory.
Mr. Barfield is a national officer for the Federal Bar Association and is a past president and current board member of the South Florida Chapter of that association. He has been recognized numerous years by Florida Super Lawyers and Florida Trend magazines as a leading business litigation attorney in Florida.
Prior to joining the firm, Mr. Barfield served as a law clerk to the Honorable Edward B. Davis, chief judge of the United States District Court for the Southern District of Florida. Before practicing law, Mr. Barfield spent several years in retail management.
Honors & Awards
Top Lawyer, South Florida Legal Guide, 2017
Florida Super Lawyers magazine, 2010-2017
Distinguished Advocate of Pro Bono Commitment, Dade County Bar Association, 2016
Florida Legal Elite, Florida Trend magazine, 2009-2011
Holland & Knight Public and Charitable Service All-Star, 2014
Top Up and Comer, South Florida Legal Guide, 2010, 2011, 2013, 2014
Florida Legal Elite "Up & Comer," Florida Trend magazine, 2004-2008
St. Thomas University School of Law Outstanding Young Alumnus Award, 2003
St. Thomas University School of Law, Valedictorian
Memberships
The Florida Bar, Pro Bono Services Committee
Federal Bar Association, 11th Circuit Vice President, 2013-2017
Federal Bar Association, South Florida Chapter, President, 2010-2012; Board of Directors, 2008-present
Florida Foster Care Review, Board of Directors, 2013-present
Read to a Child, National Board of Directors, 2015-present
Peter T. Fay Inn of Court, 2000-2015
---
David R. Hazouri, Esq.
Shubin & Bass Law Firm

David R. Hazouri is a thirteen year attorney specializing in administrative and commercial civil litigation. Prior to his association with the firm, Mr. Hazouri was a partner in the litigation division of Bilzin Sumberg Baena Price & Axelrod. Throughout his practice, Mr. Hazouri has participated in a broad variety of matters in both state and federal courts, as well as before arbitration tribunals and governmental bodies. These matters have included bid protests, lender liability, corporate and partnership disputes, intellectual property rights, probate, receiverships, creditor's rights, NASD violations, zoning and code compliance, landlord/tenant, mass tort, employment law, and federal bankruptcy proceedings.
Mr. Hazouri has also developed a specialty in handling electronic discovery and was formerly the principal of The Cipher Group. LLC, an electronic discovery and forensic data recovery consulting firm.
---
Sonya Strnad, Esq.
Senior Counsel
Holland & Knight LLP

Sonya Strnad practices in the Litigation Department of Holland & Knight and has experience in both federal and state courts, regulatory investigations, congressional investigations and internal investigations. Her practice encompasses internal and government investigations into FCPA compliance, fraud and embezzlement, as well as securities class actions, federal securities fraud and derivatives litigation. She is also part of the Holland & Knight team recently appointed by the Department of Justice to serve as an FCPA Compliance Monitor in a major enforcement case.
Ms. Strnad is a Certified E-Discovery Specialist. She is a member of the Sedona Working Groups on Electronic Document Retention and Production (WG1) and International Electronic Information Management, Discovery and Disclosure (WG6), as well as the firm's National Electronic Data Discovery Team. She has extensive experience in the e-discovery, forensic and document retention areas and frequently lectures on these topics for businesses, Continuing Legal Education classes and internally within the firm.
Ms. Strnad also counsels clients on document management practices outside of litigation. She has worked with a number of clients to develop document management and retention policies and guidelines, provide general retention schedules and implement litigation hold procedures.
Prior to joining Holland & Knight, Ms. Strnad was in the New York office of Paul Weiss Rifkind Wharton & Garrison LLP, where she represented both corporations and individuals in complex litigation, involving antitrust, corporate, commercial and securities matters. Notably, she was involved in the Enron litigation, in which she tackled complex electronic discovery issues.
While in law school, Ms. Strnad was the president of the Francis Deak International Law Society and chair of the Symposium on Corporate Multinationalism and Human Rights, which examined domestic corporate liability for human rights violations of multinational companies abroad. She was also a member of the pro bono domestic abuse program with Camden County Family Court and founded the first pro bono immigration program, helping permanent residents to naturalize.
Ms. Strnad earned her J.D. from Rutgers University School of Law.
---
Steven W. Teppler, Esq.
Partner
Kirk▪Pinkerton, P.A.

Steven W. Teppler chairs Kirk Pinkerton's information governance and electronic discovery practice. Steven's litigation practice (for the firm and as eDiscovery co-counsel in matters nationwide) focuses on electronic discovery, including production, preservation, spoliation issues, His Federal and state court litigation experience includes matters against and on behalf of Fortune 500 companies, as well as probate and family law disputes where electronic discovery is critically implicated. Steven also advises in connection with data breach and other security incident remediation. He has practiced law since 1981, is admitted to the bars of New York, the District of Columbia, Florida, and Illinois and advises private and public sector clients about risk, liability, and compliance issues unique to information governance (i.e., from instantiation through management, preservation and disposition). Steven is an adjunct professor at Ave Maria Law School, teaching electronic discovery, and also lectures nationwide on evolving theories of information governance and electronic discovery. Steven is also a member of the Florida Bar's Business Law Section eDiscovery Subcommittee, and is a co-drafter of the 2012 electronic discovery amendments to the Florida Rules of Civil Procedure.
Steven is the Co-Chair of the eDiscovery and Digital Evidence Committee of the American Bar Association, a member of the Seventh Circuit Court of Appeals Electronic Discovery Pilot Program, a founder and co-program chair of the American Bar Association's Electronic Discovery and Information Governance National Institute, and a contributing author of the ANSI X9F4 trusted timestamp guideline standards for the financial industry. Steven's Florida Bar activities include membership in the Florida Bar's Federal Court Practice Committee, membership in (2005-2011) and past chair of (2010-2011) the Florida Bar Professional Ethics Committee, where he contributed to the Florida Bar Ethics Advisory Opinions 06-02 (Metadata Mining), 07-2 (Off-Shoring), and 10-2 (Storage Media Sanitization). Steven holds six patents in the field of content authentication, is the founder and CEO of a content authentication provider.
Steven's recent publications include: "Digital Evidence as Hearsay", Digital Evidence and Electronic Signature Law Review (October 2009) Volume 6, The HIPAA Technology Challenge: Protecting the Integrity of Health Care Information, California Health Law News – Volume XXVI, Issue 1, Winter 2007/2008; Spoliation in the Digital Universe, The SciTech Lawyer, Science and Technology Law Section of the American Bar Association, Fall 2007; Life After Sarbanes-Oxley – The Merger of Information Security and Accountability (co-author), 45 Jurimetrics J. 379 (2005); Digital Signatures Are Not Enough (co-author), Information Systems Security Association, January 2006; State of Connecticut v. Swinton: A Discussion of the Basics of Digital Evidence Admissibility (co-author), Georgia Bar Newsletter Technology Law Section, Spring 2005; The Digital Signature Paradox (co-author), IETF Information Workshop (The West Point Workshop) June 2005; Observations on Electronic Service of Process in the South Carolina Court System, efiling Report, June 2005. Steven is also a contributing author of the book "Foundations of Digital Evidence" (American Bar Association, July 2008) and "Testable Reliability: A Modern Approach to Digital Evidence Admissibility" (Ave Maria Law Review, exp. Winter 2013).
---
Fees
CD INVENTORY CLOSE OUT SALE! 
SELECT CDS REDUCED – 60-94% OFF* 
Audio Course and Materials Package – Download: $425 $212.50
Audio Course and Materials Package – CD: $425 $25
CDs: plus $8.50 shipping and, in CA, sales tax.
*New orders only, while supplies last.
CLE Credit
CA General:  This program is approved for 6.0 units of general CLE in California.
Ethics/Professional Responsibility: 1.0 units.
FL General:  This program is no longer approved for general CLE credit in Florida.
This program is approved for CLE in the states listed above.  Upon request, Pincus Pro Ed will provide any information an attorney needs to support their application for CLE approval in other states other than what is listed above.
Terms and Policies
Recording policy: No audio or video recording of any program is permitted.
Seminar Cancellations: Should you be unable to attend for any reason, please inform us in writing no later than 14 days prior to the event and a credit voucher will be issued. If you prefer, a refund, less a $50 non-refundable deposit, will be issued. No refunds or credits will be given for cancellations received within 14 days of an event. However, if you notify us within 14 days of an event, and wish to convert your in-person attendance registration to an Audio CD package (with handout), we can do so. A small additional shipping charge, and sales tax in CA, will be incurred. No shipping charge is incurred for downloads. We will also issue a voucher for the amount paid if you notify us within 14 days and prefer not to have the audio recording.
Substitutions may be made at any time.
Webinars, Tele-seminars and Webcast Cancellations: Once log-in codes and passwords are issued for a webinar, tele-seminars or webcasts, a refund is not possible. If for any reason you cannot attend the event after you have received the codes, we will automatically convert your registration to an instant streaming/instant download or CD format and provide you with the information you need to access the recording after the program concludes and the recording is available.  Conversions to CD require a $8.50 shipping fee, and in CA, 9% sales tax.
Downloads/CDs/DVDs – Refund policy:
Downloads are non-returnable/non-refundable once purchased and received. Tapes, CDs and DVDs are returnable for a full refund or replacement if defective, within 90 days of purchase.
Reminder: The room temperature at hotels and other seminar locations are notoriously hard to control. Please bring a sweater or jacket in case it gets cold and/or layer as if you are going to the movies so you are comfortable.