Depos: How to Master the Deposition (IL)
Audio program! (check our CLE Programs page for live versions)
Depositions are not a "one size fits all" process. Good depositions are like art. They take thought, skill and patience—and creativity—from start to finish. Our expert litigators will guide you through the nuanced art of the depo, from understanding the differences between trial and discovery depos to dealing with hostile witnesses and difficult opposing counsel.
And that's not all. You'll also find out when to call the judge and when it can be avoided. Do not go into your next deposition unprepared. Let us teach you the methods that have helped our experts succeed.
This litigation CLE program will provide you with strategies to take and defend better depositions both before and during trial.
"Speakers used a real life examples, which was incredibly helpful. Very engaging presentations!" Grace K. Nae, Esq.
This program was recorded in 2017.
Do you want to improve your public speaking skills? Get Faith Pincus' newly published book Being Heard: Presentation Skills for Attorneys, from the ABA now (ABA members receive 10% off). It is also available on Amazon in Kindle and paperback versions.
What You Will Learn
Overview and Strategy
Depositions not a "one size fits all" process.  – trial deposition vs discovery deposition
Understanding your goals and keeping your deposition goal-driven.
Who should attend and why
Thoughts on preparing specific questions and outline of themes.
Preparing for "unexpected" answers/objections or other difficulties.
Other tips and tricks that may give you an edge.
Using the depo at your hearing or trial – strategies and techniques
Handling Documents & Exhibits – Making the Record; Get the Authentication You Need
Witness Preparation
How to best prepare your witness

Tips and strategies
Difficulties to avoid
What happens when you have a witness who can't or wont take the time to be prepared – what are your options (can you do it remotely, do you drop the witness, do you roll the dice, etc.)
What happens when you have a witness that won't listen to you when you are preparing them
What do you do if you realize during witness prep that the witness is going to be a disaster (too angry, bad presence, lies, too weak, rambles too much, a danger to your case, anything along these lines) – including when you are working under a more senior partner or when you are the decision maker
Anything else you can think of that you've had to deal with not covered above

The percipient witness vs. a PMK
Ethical considerations
Expert Witness Depositions
Effective opposition research options on expert witnesses
Strategies to qualify and/or attack expert witnesses
Attacking the expert with his/her own words from prior deposition, treatises, expert reports, etc.
Using Motions in Limine to exclude expert or testimony
Deposition Objections
How do I do it?
Why do I do it? / Depo objection strategies
What to avoid
Biggest risks in objecting and not objecting
What works
What matters
Additional tips from the trenches
Handling the Difficult Witness and/or Opposing Counsel
Concrete tips and advice such as:

The angry opposing counsel – what do you do?
When opposing counsel yells –  how to handle
Opposing counsel that objects to everything, how do you handle?
The witness keeps obfuscating or saying "I don't remember" to everything, now what?
You know the witness is lying – is there anything you can do?
How to keep the depo from getting out of control
How to avoid needing to call the judge
The times when it is worth bothering the judge in the middle of your depo
Demonstration and Discussion about Demonstration
Testimonials
"Speakers used a real life examples, which was incredibly helpful. Very engaging presentations!" Grace K. Nae, Esq.
"I learned a lot about expert witnesses, which would be useful in one of my current cases." Jay Kumar, Esq.
"Everyone was great – very knowledgeable about the subject matter and all speakers imparted great advice and insight." Neil McLaughlin, Esq.
"Lots of good material and examples." Maureen Faller, Esq.
"Everything was great. Each speaker was so informative and provided great examples and tactics. I learned a lot of useful information." Krista Sifuentez, Esq.
"This was a very informative. Better than reading books about the topic." James Lin, Esq.
"I thoroughly enjoyed the seminar. I feel that I now have the knowledge necessary to better choose witnesses to depose and how to properly and completely prepare for taking and defending such depositions."
"Very satisfied – I appreciate the program was at the appropriate level for the audience, I learned tidbits that will increase my confidence and taking depositions as I return to the action practice of law."
"Presenters were all excellent and really knew their stuff."
"Very thorough and very informative."
"Speakers were all excellent and presenting practical tips."
"Very well done by all speakers involved. Deposition taking seems much less daunting."
"The demonstrations were a highlight, particularly Leonard and Warner."
"I found the demonstrations helpful."
Faculty
Larry Heftman, Esq.
Partner
Schiff Hardin

Larry Heftman is a trial lawyer and commercial litigator. Larry has litigated high stakes complex commercial disputes throughout the country with a strong record of success in jury and bench trials. He focuses on fiduciary and class action litigation frequently involving financial institutions.
Fiduciary Litigation
Larry has particular experience in fiduciary litigation involving trustees, executors, and officers and directors. Larry has litigated a wide range of trust and estate matters involving trust construction, distribution disputes, contested estates, guardianship, undue influence, and trust investment decisions.
On behalf of financial institutions, Larry has defended claims for breach of fiduciary duty regarding trustee and lending decisions, as well as Telephone Consumer Protection Act (TCPA) and Fair Debt Collection violations. On the plaintiff side, Larry has enforced lender's rights in loan and foreclosure disputes, conducted underwriting and fraud investigations and prosecuted claims to enforce financial institution bonds.
Consumer Class Actions
Larry has also worked on a wide range of consumer class actions alleging unfair and deceptive business practices, TCPA, and breach of contract claims. He has defended insurance, financial institution, and telecommunications clients against consumer class actions, leading to dismissal of claims or favorable settlements.
Larry graduated from Harvard Law School, J.D. in 2004, magna cum laude. Larry earned his B.A. at Emory University, B.A., in Political Science, summa cum laude.
---
Michael I. Leonard, Esq.
Attorney at Law
Leonard Meyer LLP

Mike is a nationally recognized trial lawyer who has successfully tried to verdict a wide variety of cases in Federal and State courts across the country. He is a "go-to" trial lawyer who has represented individuals in single plaintiff actions; individuals and companies in class and collective actions; some of the nation's and region's largest corporations; and individuals in Federal and State criminal trials.
Mike has been recognized as a top trial lawyer and commercial and criminal litigator by the following: The National Trial Lawyers; America's Best Attorneys; Super Lawyers; Leading Lawyers Network; American Institute of Criminal Law Attorneys; and Crain's Chicago Business.
Mike's extraordinarily diverse practice has seen him successfully take to verdict cases ranging from securities fraud, employment discrimination, sexual harassment, breach of contract, ERISA, personal injury, and Federal and State criminal matters, among others.
Mike has also arbitrated a wide variety of cases, including international arbitration. Many of his cases have been the subject of national and local media attention, stirring recognition in publications ranging from the Wall Street Journal to the Chicago Tribune, Chicago Sun Times, Los Angeles Times, CBS News, Law 360, and Chicago Daily Law Bulletin.
Mike has a keen interest in the craft and science of trial practice, and he is a frequent lecturer on trial and litigation related subjects. He is an instructor in Northwestern School of Law's prestigious trial practice program, where he has also coached some of its Mock Trial teams.
---
Samera Syeda Ludwig, Esq.
Partner
Lowis & Gellen LLP

Samera Syeda Ludwig is a litigator who focuses her practice on employment discrimination, immigration and commercial disputes. Specifically, Ms. Ludwig represents employers in both federal and state courts defending claims of discrimination and harassment. She also counsels employers on effectively handling discrimination complaints and discipline of employees. Additionally, Ms. Ludwig provides employers with guidance related to the I-9 employment eligibility and verification process including conducting internal I-9 audits and representing employers who are audited by the government. Because Ms. Ludwig represents many multinational corporations and U.S. employers who rely on foreign workers, she also advises both employers and individuals on employment related immigration issues including obtaining work visas.
---
Bradley C. Nahrstadt, Esq.
Partner
Lipe Lyons Murphy Nahrstadt & Pontikis Ltd.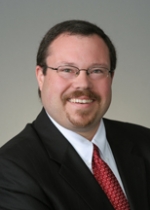 Bradley C. Nahrstadt is a partner of Lipe Lyons Murphy Nahrstadt & Pontikis Ltd., co-chair of the insurance coverage practice group, and a member of the product liability, professional liability and tort defense practice groups. He focuses his practice on defending product liability, professional liability, premises liability, insurance coverage and bad faith and commercial matters in state and federal courts around the country, and also has handled a number of matters at the appellate level. Mr. Nahrstadt is a past chair of the Primerus Defense Institute and has been elected to membership in the American Law Institute. He is "AV Preeminent" peer review rated by Martindale-Hubbell, reflecting the highest peer recognition for ethical standards and legal ability.
Since 2008, Mr. Nahrstadt has been selected by his peers for inclusion in Illinois Leading Lawyers for product liability defense and medical malpractice defense. In 2007, 2010, 2011, 2012, 2013, 2014, 2015 and 2016, he was selected for inclusion in Illinois Super Lawyers for product liability defense, and in 2006 was selected by the Chicago Daily Law Bulletin as one of the "40 Illinois Attorneys under 40 to Watch." Mr. Nahrstadt was also selected as among Chicago's Top Rated Lawyers for 2014 in Commercial Litigation, General Practice and Insurance Law.
In regard to product liability actions, Mr. Nahrstadt has litigated cases involving a wide variety of products, including fine grinding machines, silicone breast implants, dietary supplements, automobile axles, hydraulic automotive lifts, hydraulic jacks, brakes, clutches, child safety seats, chemical floor wax strippers, signal components, genetically engineered corn, rewinders, pharmaceuticals, thermal oxidizers, gravimetric feeders, welding rods and contact lens solution. Mr. Nahrstadt has served as regional counsel for a national testing laboratory, as regional counsel for a large consumer of welding rods, as regional counsel for one of the leading optical manufacturers in the country, and as regional counsel in asbestos litigation for a major domestic clutch manufacturer, a major crane manufacturer, a leading manufacturer of printing presses and a large foreign clutch manufacturer. He currently serves as regional counsel in asbestos litigation for a leading manufacturer of heating and air conditioning units. He has served as the General Editor of IICLE's Illinois Product Liability Practice publication.
As co-chair of the firm's insurance coverage practice group, Mr. Nahrstadt has served as Chicago counsel for a number of insurance companies, including Progressive Insurance Company, Allianz Insurance Company and Capitol Insurance Company. He has been involved in counseling insurance clients regarding the handling of claims. He has prosecuted and defended declaratory judgment actions seeking judicial interpretation of various provisions of general liability and commercial auto policies, and has defended numerous claims alleging insurance company bad
faith.
Mr. Nahrstadt has represented a wide variety of professionals in cases involving claims of malpractice or misfeasance. He has defended insurance agents and brokers in claims alleging fraud and misrepresentation. He has defended nurses and physicians in dozens of malpractice actions. He also has defended engineers, architects and nursing home operators against claims of professional negligence.
---
Andrew Porter, Esq.
Partner
Salvatore Prescott Porter & Porter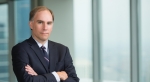 Andrew C. Porter is a Chambers-recognized trial lawyer and former federal prosecutor who focuses his practice on white collar criminal defense, internal investigations, and complex commercial litigation matters involving high-stakes disputes about trade secrets, fraud, breach of contract, and director and officer liability. Andrew's clients range from indigent criminal defendants to senior executives, public institutions, and businesses. Andrew has tried almost 35 federal and state jury trials, and he brings an aggressive, high-energy approach to his preparation—from the beginning of the investigation to the closing argument.
---
Kelly M. Warner, Esq.
Partner
Riley Safer Holmes & Cancila LLP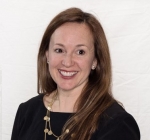 Kelly Warner not only understands how to get the job done, she knows how to do it strategically, efficiently and with a smile. Her razor-sharp logistical instincts are perfectly balanced by her engaging, approachable manner and stellar communications skills.
In dozens of complex internal investigations, Kelly has guided clients to identify and root out wrongdoing at all levels of organizations. In regulatory inquiries, Kelly's collaborative and creative approach creates opportunities for her clients to efficiently address the government's interest. In commercial litigation, she has led teams of attorneys prosecuting and defending actions in state and federal courts nationwide.
Kelly's ability to communicate and bring people together includes a cutting-edge knowledge of technology and the law. She is the exception to the rule that most people who are skilled at understanding technical complexity are not very good at communicating about it. This combination helps her to help her clients manage risk, avoid discovery pitfalls and detours, and uncover the facts. Kelly works closely with her clients to ensure they are fully leveraging technology as an offensive and defensive tool. Even in matters where she has not been retained as trial counsel, clients come to Kelly for assistance developing litigation strategies that conserve resources and meet clients' needs.
Kelly has investigated and litigated cases involving allegations of breach of contract, fraud, defamation, trade-secret misappropriation, sexual harassment, unfair competition, negligence, and violations of federal criminal law, including the Foreign Corrupt Practices Act (FCPA). She also has partnered with clients to develop internal compliance policies, including codes of conduct, anti-bribery and litigation readiness policies, and to train employees on these procedures.
---
Fees
Audio Recording & Materials Package – CD or Download: $425
For CDs please add $7.50 shipping and, in CA, sales tax.
CLE Credit
IL General:  This program is approved for 7.5 units of general CLE in Illinois through 4/12/19.
IL Professional Responsibility: This program is approved for 3.0 units of Professional Responsibility CLE in Illinois through 4/12/19.
CA General:  This program is approved for 7.5 units of general CLE in California.
This program is approved for CLE in the states listed above.  Upon request, Pincus Pro Ed will provide any information an attorney needs to support their application for CLE approval in other states other than what is listed above.
Terms and Policies
Recording policy: No audio or video recording of any program is permitted.
Seminar Cancellations: Should you be unable to attend for any reason, please inform us in writing no later than 14 days prior to the event and a credit voucher will be issued. If you prefer, a refund, less a $50 non-refundable deposit, will be issued. No refunds or credits will be given for cancellations received within 14 days of an event. However, if you notify us within 14 days of an event, and wish to convert your in-person attendance registration to an Audio CD package (with handout), we can do so. A small additional shipping charge, and sales tax in CA, will be incurred. No shipping charge is incurred for downloads. We will also issue a voucher for the amount paid if you notify us within 14 days and prefer not to have the audio recording.
Substitutions may be made at any time.
Webinars, Tele-seminars and Webcast Cancellations: Once log-in codes and passwords are issued for a webinar, tele-seminars or webcasts, a refund is not possible. If for any reason you cannot attend the event after you have received the codes, we will automatically convert your registration to an instant streaming/instant download or CD format and provide you with the information you need to access the recording after the program concludes and the recording is available.  Conversions to CD require a $7.50 shipping fee, and in CA, 9% sales tax.
Downloads/CDs/DVDs – Refund policy:
Downloads are non-returnable/non-refundable once purchased and received. Tapes, CDs and DVDs are returnable for a full refund or replacement if defective, within 90 days of purchase.
Reminder: The room temperature at hotels and other seminar locations are notoriously hard to control. Please bring a sweater or jacket in case it gets cold and/or layer as if you are going to the movies so you are comfortable.