Depos: How to Master the Deposition [Two-Part Webinar] (IL)
Audio program! (check our CLE Programs page for live versions)
Back by Popular Demand: Our Deposition Skills Program – this year held as a two-part webinar due to Covid-19
Don't miss this program if you want to improve your deposition skills – taking or defending them!  And we've added a special session covering how to effectively and successfully take depositions online.
If you are looking for a program on Federal Court litigation and procedures, please check out our upcoming 12th Annual Federal Court Boot Camp in Illinois.
Depositions are not a "one size fits all" process. Good depositions are like art. They take thought, skill and patience—and creativity—from start to finish. Our expert litigators will guide you through the nuanced art of the depo, from understanding the differences between trial and discovery depos to dealing with hostile witnesses and difficult opposing counsel.
And that's not all. You'll also find out when to call the judge and when it can be avoided. Do not go into your next deposition unprepared. Let us teach you the methods that have helped our experts succeed.
This litigation CLE program will provide you with strategies to take and defend better depositions both before and during trial.
Check out the AGENDA TAB for a list of topics. We hope to see you there!
Can't attend? This program will be recorded live. The recorded package, available in audio or video format and including seminar materials, will be available approximately three weeks after the end of the program.
Normally held in person, this and all of our programs will be held as multiple part webinars through most of 2021 due to Covid-19.
Have you ever thought about improving your public speaking skills? Now is the time! Get Faith Pincus' newly published book Being Heard: Presentation Skills for Attorneys, from the ABA now (ABA members receive 10%-20% off). You can order a signed paperback from us at a discount here (free shipping). It is also available on Amazon in Kindle and paperback versions.
Agenda
PART 1:
Tuesday, April 20, 2021
1:00 – 4:45 p.m. (includes one 10 min break)
1:00 – 2:00
Overview, Strategy and The Online Depo
Depositions not a "one size fits all" process – trial deposition vs discovery deposition
Understanding your goals and keeping your deposition goal-driven
Is this depo really necessary?  Determining whether the depo is worth the time and money and what you plan to get from it for your case/trial
Who should attend and why
Preparing specific questions and outline of themes
Preparing for "unexpected" answers/objections or other difficulties
Other tips and tricks that may give you an edge
Using the depo at your hearing or trial – strategies and techniques
Process and procedure
2:00 – 3:15
Witness Preparation
How to best prepare your witness

Tips and strategies
Difficulties to avoid
What happens when you have a witness who can't or wont take the time to be prepared – what are your options
What happens when you have a witness that won't listen to you when you are preparing them
What do you do if you realize during witness prep that the witness is going to be a disaster – including when you are working under a more senior partner or when you are the decision maker

The percipient witness vs. a PMK
Ethical considerations 
3:15 – 3:25
BREAK
3:25 – 4:45
Expert Witness Depositions 
Effective opposition research options on expert witnesses
Strategies to qualify and/or attack expert witnesses
Attacking the expert with his/her own words from prior deposition, treatises, expert reports, etc.
Using Motions in Limine to exclude expert or testimony
Preparing Your Expert for Deposition
PART 2:
Thursday, April 22, 2021
1:00 – 4:45 p.m. (includes one 10 min break)
 1:00 – 1:25
Handling Documents & Exhibits – Making the Record; Get the Authentication You Need
1:25 – 1:40
Impeaching the Witness – Practical Advice and Strategies
1:40 – 2:45
Deposition Objections
Practical advice:
How do I do it?
Why do I do it?
Objection strategies
What to avoid
Biggest risks in objecting and not objecting
Specific objections and real world examples
2:45 – 3:00
Mock Demonstration and Discussion focusing on objections and impeachment
3:00 – 3:10
BREAK
3:10 – 4:15
Handling the Difficult Witness and/or Opposing Counsel
Concrete tips and advice, such as:

The angry opposing counsel – what do you do?
When opposing counsel yells – how to handle
Opposing counsel that objects to everything, how do you handle?
The witness keeps obfuscating or saying "I don't remember" to everything, now what?
You know the witness is lying – is there anything you can do?
How to keep the depo from getting out of control
How to avoid needing to call the judge
The times when it is worth bothering the judge in the middle of your depo
4:15 – 4:30
The Online Depo
Best practices
Advice from a judge
What to watch out for
Adapting traditional techniques and resources
4:30 – 4:45
Mock Demonstration and Discussion Focusing on Difficult Witnesses and Online Depos
Date/Time/Location
Two- Part Webinar
Dates:
Part 1: Tuesday, April 20, 2021
Part 2: Thursday, April 22, 2021
Times for both sessions:
1:00 p.m. – 4:45 p.m. Central Time
We will send your login details and handout materials a few days before your program.
Testimonials
"The panel covered every angle of approaching and completing a deposition. Great CLE. This was very helpful." – Marrena Van Horn, Esq.
"Everyone was great – very knowledgeable about the subject matter and all speakers imparted great advice and insight." – N.  McLaughlin, Esq.
"I appreciated the practical advice regarding how to deal with problematic situations which arise during the taking of a deposition." – J. Scifo, Esq.
"I'm currently knee-deep in depositions, and I wanted to make sure I'm doing it well. I came out with helpful tools and ideas." – Mary Karagiannis, Esq.
"Very satisfied. Everything was very informative. Thank you!" Jenna McMahon, Esq.
"Speakers used real life examples, which was incredibly helpful. Very engaging presentations!" – G. Nae, Esq.
"Everything was great. Each speaker was so informative and provided great examples and tactics. I learned a lot of useful information." – K. Sifuentez, Esq.
"I learned a lot about expert witnesses, which would be useful in one of my current cases." –  J. Kumar, Esq.
"Presentations were very informative and engaging. This was a tremendous program and covered the main issues concerning depositions. Excellent presenters. Great discussion of strategies to employ for different experts. Samera Ludwig offered valuable tips on when and why to make depositions and the strategy behind whether to object or not. Porter and Greenwalt gave an outstanding presentation with interesting and relevant videos – both entertaining and very helpful."
"This was very informative. Better than reading books about the topic." – J. Lin, Esq.
"I thought all topics covered were informative and to the point." – M. MCallister, Esq.
"Satisfied. Michael Leonard was very engaging, especially with the role-playing. Andrew Porter and Paul Greenwalt made good use of videos." – Ken Walden, Esq.
"Lots of good material and examples." – M. Faller, Esq.
"Porter and Greenwalt are very good speakers." – Caitlin McNulty, Esq.
"Thought all speakers were very interesting and informative." – J. Young, Esq.
"I liked the anecdotes for examples." – J. Davenport, Esq.
"I thoroughly enjoyed the seminar. I feel that I now have the knowledge necessary to better choose witnesses to depose and how to properly and completely prepare for taking and defending such depositions."
"Excellent written materials. Just reading through these materials was worth my time and money to take the course."
"Loved the anecdotes! The sample production requests and outline for experts will be very helpful."
"The mock deposition was a good way to connect the things discussed throughout the day."
"Great overview with informed presenters."
"Presenters were all excellent and really knew their stuff."
"Very thorough and very informative."
"Speakers were all excellent and presenting practical tips."
"Very well done by all speakers involved. Deposition-taking seems much less daunting."
"Good to have specific state/federal examples."
"They covered everything. This was very thorough."
"All of the speakers and content was great."
"All presenters were well-qualified."
"Practical and useful in my personal practice."
"The presentations and materials were helpful."
"Great content and covered relevant topics."
"Packet information is very helpful/useful."
"Easy to follow presentation."
"Great delivery. Very informative."
"Great speaker – good material for younger lawyers."
Faculty
Lisa W. Bohl, Esq.
Attorney
Mololamken LLP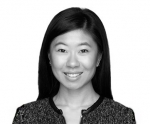 Lisa Bohl represents clients at the trial and appellate levels in both state and federal courts. Her practice covers a broad array of subject matters, including business litigation, financial and securities cases, intellectual property, and criminal matters. Ms. Bohl's trial experience includes delivering opening statements, conducting direct and cross examinations, and arguing trial motions. As part of her pro bono practice, she also represents plaintiffs in civil rights matters.
Prior to joining MoloLamken, Ms. Bohl served as a law clerk to the Honorable Edmond E. Chang of the United States District Court for the Northern District of Illinois. She also worked as an associate at Jones Day. During law school, Ms. Bohl was a member of the Veterans Legal Services Clinic, where she represented veterans in matters involving military sexual assault, benefits, and improper service discharges.
Before attending law school, Ms. Bohl worked at Achievement First, a charter school network, and Morningstar, an investment research company.
---
Jennifer M. Cascio, Esq.
Attorney at Law
Salvi Schostock & Pritchard P.C.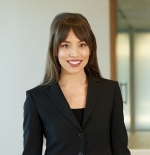 Jennifer M. Cascio joined Salvi, Schostok & Pritchard P.C. in March of 2020. She concentrates her legal practice in cases concerning personal injury, medical negligence, product liability, and mass torts.
Ms. Cascio brings an unparalleled knowledge of the chemical industry to the firm. Prior to joining Salvi, Schostok & Pritchard P.C., Ms. Casio worked at an international law firm where she was a member of the firm's Energy, Environment and Infrastructure practice group. She has served as national litigation and trial counsel for a multi-billion-dollar corporation. Ms. Cascio has litigated hundreds of cases as lead counsel in both state and federal courts across the country and prides herself on obtaining favorable results for clients. She has experience litigating individual, multi-party, and mass tort actions involving personal injury, wrongful death, property damage, and commercial disputes.
Prior to her work at an international law firm, Ms. Cascio worked at a plaintiff's personal injury law firm where she gained a passion for helping clients after a catastrophic injury or medical error. She loves that Salvi, Schostok & Pritchard P.C. offers her the opportunity to get back to her roots of being a victims' rights advocate. In advocating for her clients, Ms. Cascio prides herself on getting to know every facet of her client's lives to not only formulate the best strategies in the courtroom but to help her clients overcome the wide-ranging ramifications of their personal tragedies. Ms. Cascio prides herself on approaching every client's case with the delicacy and care she would extend to her nearest and dearest friends and family. Her experience advocating for clients extends beyond the courtroom through drafting legislation, lobbying, and public relations efforts.
---
Brian Eldridge, Esq.
Partner
Hart McLaughlin & Eldridge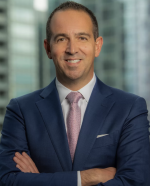 Brian Eldridge is a trial lawyer who devotes 100% of his practice to civil litigation. Brian has a wide range of experience successfully litigating multi-million dollar, high-stakes cases on behalf of his clients. He concentrates his practice in products liability, construction/construction defect, transportation, premises liability, commercial litigation, mass torts, and class action matters. He has handled numerous cases involving death and catastrophic injuries, including paralysis, traumatic brain injuries, amputations and other significant permanent disabilities.
Within the commercial litigation context, Brian has successfully litigated cases involving breach of contract and allegations of fraud and bad faith. He has also handled numerous consumer class action lawsuits under federal statutes including the Fair and Accurate Credit Transactions Act (FACTA), the Fair Debt Collection Practices Act (FDCPA) and the Telephone Consumer Protection Act (TCPA). In addition, Brian has litigated cases involving alleged environmental exposure to mold, vinyl chloride, and polychlorinated biphenyl (PCB).
Brian was selected for inclusion in the Illinois Rising Stars list for eight straight years, from 2008 to 2015. No more than 2.5% of lawyers under the age of 40 in the state of Illinois are selected for this honor. In 2013, Brian was honored to be named to Chicago Daily Law Bulletin's "40 Illinois Attorneys Under Forty to Watch" list. In 2015 and 2016, Brian was named an Emerging Lawyer by Leading Lawyers. The distinction of being named an Emerging Lawyer is reserved for the top 2% of Illinois lawyers who are 40 years old or younger and have been identified by their peers as proving themselves to be professional, ethical, and experienced at an early point in their legal career. In 2017, Brian was selected as an Illinois Super Lawyer, which is limited to 5% of attorneys in the state.
Brian's practice philosophy focuses on being accessible and responsive to clients at all times. He is on the rapid response team for several clients and is frequently called upon to orchestrate immediate investigations. Through his years of practice, Brian has developed an extensive expert network, having worked with consultants in various specialized areas including medicine, engineering, construction, epidemiology, pharmacology, economics, federal regulations, safety standards, risk assessment and psychology.
Brian lives in Highland Park with his wife, Jodi, and their three daughters.
---
Jill Felkins, Esq.
Shareholder
Segal McCambridge Singer & Mahoney, Ltd.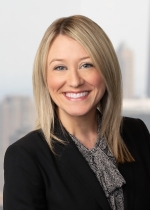 Jill M. Felkins is a Shareholder in the firm's Chicago office. Ms. Felkins is a trial and appellate attorney who devotes her practice to defending clients in the areas of products liability, premises liability, construction negligence, personal injury, class action, toxic tort, environmental litigation, transportation, and trucking. She provides a wide range of litigation services to her clients from initial analysis and pretrial workup through trial and appeal. Ms. Felkins practices in state and federal courts in Illinois, Indiana, and beyond. She has obtained summary judgment for national and local clients in multiple areas of law, including premises, toxic tort, transportation, and environmental contamination coverage litigation. Her appellate practice includes favorable results in post-trial and interlocutory appeals.
Ms. Felkins is a member of the firm's Diversity & Inclusion Committee. She also volunteers as a guardian ad litem through Chicago Volunteer Legal Services. In that capacity, she has successfully protected the best interests of multiple children in the Chicago area.
---
Nicholas A. Gowen, Esq.
Partner
Burke, Warren, MacKay & Serritella, P.C.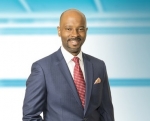 Nicholas Gowen is a partner and trial attorney at Burke, Warren, MacKay & Serritella in Chicago. Nicholas represents Fortune 500 and middle market companies in commercial business disputes in courts and arbitration forums around the country.
Nicholas is an experienced trial lawyer who has tried cases to verdict or judgment in federal and state courts, multiple arbitration forum, as well as evidentiary hearings before administrative agencies. Nicholas is experienced at handling claims involving shareholder disputes, real estate litigation, trade secrets, employment matters, contract claims, and other business disputes. In addition to trial work, Nicholas has successfully argued before the U.S. Court of Appeals for the Seventh Circuit and the Illinois Appellate Court.
In addition to his legal practice, Nicholas served for 12 years as a Visiting Instructor of Political Science at the University of Illinois at Chicago, teaching undergraduate courses focused on the Courts, the Judicial Process, and trial advocacy. Nicholas has published numerous articles in legal journals and magazines and been involved in leadership roles in organizations serving the legal community. Nicholas was honored as one of Chicago's "Top 40 under 40 Game Changers" by Ariel Investments and The Urban Business Roundtable, and selected by Crain's Custom Media as one of Chicago's Notable Minority Lawyers. In 2017, Nicholas was appointed by the Illinois Governor to the Board of Trustees of Chicago State University, eventually serving as the Chairman of the Board. He is a member of the Advisory Board for Project H.O.O.D. (Helping Others Obtain Destiny), an organization focused on establishing community and economic development programing for underrepresented youth in the Woodlawn and Englewood communities of Chicago. He is also a member of the Board of Directors of the Illinois Equal Justice Foundation.
Nicholas received his B.A. in political science with honors from the University of Illinois at Chicago in 2000, where he was admitted to Phi Beta Kappa, and his J.D., cum laude, from the University of Illinois College of Law in 2003. He resides in Chicago with his wife and two sons.
---
Elissa J. Hobfoll, Esq.
Partner
Herschman Levison Hobfoll PLLC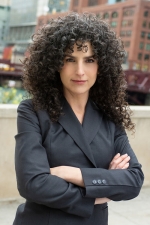 Elissa litigates complex individual, collective and class claims related to workplace discrimination, harassment, whistleblower activity, wage and hour violations, leave practices, unemployment benefits, and retaliation in state, federal, appellate, and administrative courts. She has extensive experience negotiating dispute resolutions ranging from multi-million dollar settlements to severance and reinstatement agreements. Elissa frequently appears in federal, state, and administrative courts, and she has successfully obtained judgments and settlements on behalf of her clients.
In addition, Elissa provides legal consultation services for businesses of various sizes in a multitude of industries. She has varied experience conducting neutral third- party internal investigations, including those addressing workplace disputes, sexual harassment, grievances, ethics policy violations, and discipline. Elissa assists clients in conducting payroll and employee handbook audits. She provides services related to drafting and implementing employee handbooks, employment policies, benefits packages, and all manner of employment relationship contracts; such as independent contractor, separation, severance, confidentiality, non-compete, non-solicitation and commission arrangements and agreements.
Elissa is a graduate of IIT Chicago-Kent College of Law, where she was an Equal Justice America Fellowship grant recipient. During law school, Elissa served as a student attorney at the Law Offices of Chicago-Kent: Employment and Civil Rights Clinic, a fee generating teaching law firm. While in law school, she was selected for an externship with the Equal Employment Opportunity Commission's Litigation Department with the Chicago District.
---
Kristen E. Hudson, Esq.
Counsel
The Benson Firm PLLC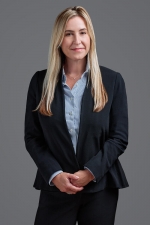 Kristen Hudson is a member of the Firm's insurance and litigation practice. She manages risk and complex commercial litigation in a variety of substantive areas, including contract disputes, business torts, fraud and the protection of trade secrets, privacy, and intellectual property rights, and has a unique perspective of more than 15 years of policyholder representation. In addition, Kristen has been seconded to clients for extended periods, including at a large energy company and experience abroad with a UK-based insurance company. She has been recognized for her excellence, integrity, and as a leader in the legal community. Kristen has twice been recognized as a Top 50 Woman Lawyer in Illinois (in 2020, 2017) and a 2020 Top 100 Lawyer in Illinois by Super Lawyers' Magazine. She was also elected to the Fellows of the American Bar Foundation, a global honorary society of attorneys, judges, law faculty and legal scholars whose public and private careers have demonstrated outstanding dedication to the highest principles of the legal profession and the welfare of their communities.
Over the course of her career, Kristen has represented current and former officers and directors in arbitral forums, and state and federal courts across the country, including in Delaware Chancery Court. Most recently, Kristen successfully defended a former officer in a two-week federal jury trial on claims of breach of fiduciary duty and unfair competition. She has handled all aspects of directors and officers liability insurance, from Side A coverage to private company coverage.
Kristen also has extensive experience in lawyer professional responsibility and liability, having served as General Counsel of a mid-size law firm with offices in multiple states. Kristen is a member of the Hearing Board for the Illinois Supreme Court's Attorney Registration and Disciplinary Commission, and is a member of the Association of Professional Responsibility Lawyers (APRL).
Kristen is well-versed in all forms of alternative dispute resolution, including mediation and arbitration. In addition to serving as an advocate in arbitration and mediation, Kristen is an arbitrator with the American Arbitration Association. She is also chair of the Illinois Bar Association's ADR Section Council's arbitration subcommittee. Kristen teaches both domestic and international means of dispute resolution at UIC John Marshall Law School, and coaches UIC John Marshall's award-winning Willem C. Vis International Moot Arbitration Team, which competes in Vienna, Austria and Hong Kong, China. Kristen has also coached UIC John Marshall's international mediation team.
Prior to attending law school, Kristen was a French teacher in the North Carolina public schools.
---
Joseph Kish, Esq.
Shareholder
Segal McCambridge Singer & Mahoney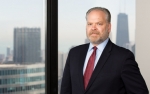 Joseph L. Kish is a Shareholder in Segal McCambridge's Chicago office. Having joined the firm in 2018, Mr. Kish brings notable, career-long litigation experience with him. He devotes a significant portion of his practice to the defense of business litigation, complex commercial, technology, and intellectual property law matters. He is also skilled in the defense of employment matters, namely employment mobility actions and state and federal employment discrimination actions. Over the course of Mr. Kish's career, he has represented and counseled clients in matters requiring class action. He represents clients in defense of data breach, privacy, fraud, defamation, professional negligence and breach of contract claims. Mr. Kish is highly focused on and skilled at risk and liability management, often times counseling clients in large scale documentary evidence and electronic discovery productions.
A seasoned trial attorney, Mr. Kish maintains a national trial practice. He has represented clients at both the trial and appellate levels in federal and state courts in a myriad of different jurisdictions nationally. Mr. Kish is licensed to practice in Illinois and California and is admitted to the bars of district and circuit courts across the country.
Outside of private practice, Mr. Kish is frequently called upon to present on matters of law central to his work as a trial attorney. In his role on faculty for the National Institute of Trial Advocacy, Mr. Kish teaches trial advocacy and expert witness and deposition skills throughout the United States. He regularly publishes on technology, employment and intellectual property matters for a variety of sources including the Defense Research Institute, the Illinois Institute of Continuing Education and for different bar associations. Notably, Mr. Kish is the General Editor for Illinois Institute of Legal Education's Business and Commercial Litigation 2018 and author on Expert Witnesses. He has also authored libel and slander chapters for California Causes of Action, an attorney practice book.
Mr. Kish received his J.D. from DePaul University College of Law. There, he was President of the Moot Court Society and was a member of the DePaul Law Review. Before that, Mr. Kish attended the University of Michigan, Ann Arbor, where he received a B.G.S. in Economics and Political Science. As a student at the University of Michigan, Mr. Kish was Associate Editor of the Michigan Journal of Political Science.
---
Gray I Mateo-Harris
Partner
Fox Rothschild LLP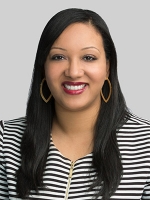 Gray has more than a decade of experience representing employers in workplace litigation, handling labor relations disputes and providing strategic counsel on labor and employment law issues. She advises clients in a broad range of industries including education, software and technology services, real estate, financial services, retail and manufacturing. Gray tailors her solution-oriented counsel to the particular needs of each client, considering the nuances of their business in order to deliver advice that is practical and in line with their goals, values and culture. Gray is the regional practice lead for the firm's Labor & Employment Department for the Chicago office.
A native Spanish speaker from the Dominican Republic, Gray is adept at providing Spanish language representation to clients. She works fluently with Spanish language witnesses and documents, including document review, depositions, mediations, administrative proceedings, internal investigations and employment as well as various types of training.
Gray defends employers before state and federal courts through all phases of trial and appeals. She has handled cases involving restrictive covenants, contract and tort-based actions and claims arising from out of state and federal statutes.
---
Vy'Shaey M. Mitchell, Esq.
Attorney
Seyfarth Shaw LLP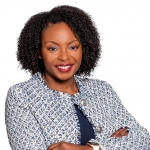 Vy'Shaey enjoys exploring the human dynamic of the employer/employee relationship and understands that the relationship between the two is paramount to the success of any business. This allows her to provide practical guidance, as well a zealous defense to her clients.
Compliance with laws and regulations, as well as minimizing legal risks can often be a struggle for many businesses. Clients look to Vy'Shaey to apprise them of evolving issues, develop proactive strategies and business solutions that mitigate exposure, and competently handle matters if litigation arises.
Vy'Shaey has experience in defending clients in an array of employment matters. She has defended matters brought under employment laws such as, Title VII, the Family Medical Leave Act (FMLA), Americans with Disabilities Act (ADA), as well as the Federal Railroad Safety Act (FRSA). Vy'Shaey also has experience in defending employers in labor arbitrations involving discipline, contract interpretation and grievances.
Outside of the courtroom, Vy'Shaey has experience advising employers on compliance with federal, state, and local statutes, interpretation of collective bargaining agreements and updating HR policies. Additionally, Vy'Shaey has conducted independent workplace investigations and provided clients with a summary of findings and proposed corrective responses.
Vy'Shaey takes a very hands-on approach to provide her clients with the best possibility for optimal results. Whether that means visiting a work-site or shadowing an employee, Vy'Shaey ensures that she understands the company's culture, its goals and the issue her client is facing.
Vy'Shaey enjoys being able to develop creative ways to aid her clients in achieving success. She appreciates the opportunity to work with and learn from the dedicated, thoughtful and creative labor and employment attorneys at Seyfarth.
---
Michelle Parthum, Esq.
Partner
Mololamken LLP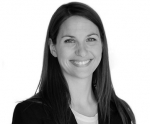 Michelle Parthum's practice focuses on complex commercial litigation and appeals. She represents clients before the United States Supreme Court, the federal courts of appeals, and other federal and state courts. Her practice includes business and securities litigation.
Prior to joining MoloLamken, Ms. Parthum was an associate at Cleary Gottlieb Steen & Hamilton in New York. She also served as a law clerk to the Honorable Edward C. Prado of the United States Court of Appeals for the Fifth Circuit.
---
Kristen E. Prinz, Esq.
Founder and Managing Partner
The Prinz Law Firm, P.C.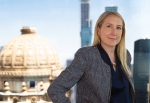 Kristen Prinz is an employment lawyer, business counselor, and founder of The Prinz Law Firm.
Ms. Prinz represents physicians, lawyers, senior executives, and small business owners in matters ranging from employment agreements and non-competes to complex employment disputes. She is passionate about advocating for her clients' interests and helping them achieve outcomes consistent with their professional goals.
Ms. Prinz has litigated employment disputes before state and federal courts at the trial and appellate level, and before administrative agencies, including the EEOC, the Illinois Department of Human Rights, and the Cook County Human Rights Commission. She also has experience representing clients in arbitration proceedings.
As a business counselor, Ms. Prinz provides business owners, entrepreneurs, and professionals with innovative and cost-effective solutions to their legal and operational problems, enabling them to fully realize their potential. She has leveraged her litigation and culture management experience to guide clients in implementing employment best practices, effectively training staff, and creating a productive workplace culture.
Ms. Prinz is a member of the Economic Club of Chicago, the Chicago Bar Association, the Illinois Bar Association, the American Bar Association, and the National Employment Lawyers Association, and is Chair of the Nominating Committee for The International Women's Forum.
Ms. Prinz was selected for inclusion in Crain's Chicago Business' List of 50 Most Influential Female Attorneys, and has been named an Emerging Lawyer by Leading Lawyers, as well as a Super Lawyer for 2019. Kristen received her J.D. with honors from IIT Chicago Kent College of Law and a B.A. in English from the University of Iowa.
---
Fees
Registration fees are per person.
Individual: $299
Group: $289 per person for 2 or more from the same company pre-registering at the same time

Government employee/Legal Aid* Rate: $199
Law Student*/Paralegal Rate: $179
Your access information and course handout will be sent out a few days before the program.
Program materials:
Registration includes an electronic copy (.pdf) of your seminar handbook.  This will be emailed to you a few days before the program.  Be sure to check your spam folder if you don't see it by then.  Please put info@pincusproed.com in your address book to make sure you receive your pdf of the program handbook.
* Law Student Rate is for current law students only.  Please bring your law school ID to show when you check in for the program.
** Legal Aid attorneys are those attorneys employed by Legal Aid/non-profit firms.  It does not include attorneys who have their own practice, or are employed by law firms, that volunteer their time for non-profit causes or take on pro-bono cases. It also does not include attorneys who serve on non-profit boards.
Full and partial scholarships may be available to a limited number of Legal Aid attorneys, based upon registration. Please call (877) 858-3848 to discuss or email your request to info@pincusproed.com.
CLE Credits
This program is available for both Self-Study and Participatory CLE.*
IL General: This program is approved for 7.0 units of general CLE in Illinois through 4/19/23.
CA General: This program is approved for 7.0 units of general CLE credit in California.
New York: This program is eligible for credit in New York under New York's CLE Approved Jurisdiction policy, for 7.0 CLE units. Pincus Professional Education is a CA Accredited Provider, which is a NY approved jurisdiction. See Section 6 of the New York State CLE Board Regulations and Guidelines for further information.
*Participatory CLE:  For those states that make a distinction between self-study and Participatory CLE (CA and IL), please write down the Verification Codes read out during the program by speakers or our announcer and email them to us at info@pincusproed.com and we will issue your Participatory CLE certificate. 
Self-Study CLE certificates are available for states that do not require verification codes.
This program is approved for CLE in the states listed above.  Upon request, Pincus Pro Ed will provide any information an attorney needs to support their application for CLE approval in other states other than what is listed above. Many attorneys ask for this and are approved in other states.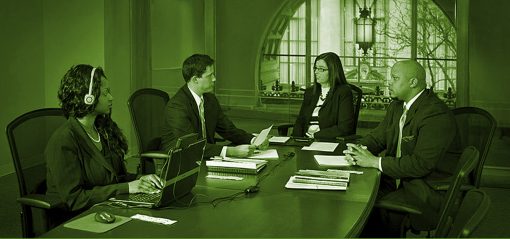 April 20 & 22, 2021 | Two-Part Webinar