Criminal Discovery in California: The Nuts and Bolts (CA) [WEB]
Audio program! (check our CLE Programs page for live versions)
In this webinar, you will learn about the criminal code of procedure regarding discovery as well as best practices in maintaining and organizing discovery documents as well as important timelines and case law that you should know.
Faculty will discuss the most common areas of discovery and how to use discovery as a negotiation or settlement tool. We will also cover discovery disputes.
Can't attend? This program will be recorded live on January 26, 2022. The recorded package, available in audio or video format and including seminar materials, will be available two to three weeks after the live program ends.
Have you ever thought about improving your public speaking skills? Now is the time! Get Faith Pincus' newly published book Being Heard: Presentation Skills for Attorneys, from the ABA now (ABA members receive 10%-20% off). You can order a signed paperback from us at a discount here (free shipping). It is also available on Amazon in Kindle and paperback versions.
Agenda
January 26, 2022
1:00 p.m. – 4:30 p.m.
Webinar
Authorities 1054/case law
Discovery requests and timelines
Best practices in maintaining/organizing/reviewing discovery
Common areas of discovery
Discovery as a negotiation/settlement tool
Discovery disputes
Date/Time/Location
Webinar
Wednesday, January 26, 2022
1:00 p.m. to 4:30 p.m. PST
We will send your login details and handout materials a few days before your program.
Testimonials
The following testimonials are from our 2019 Exam Prep Course on Criminal Law, taught by speaker David Cohen:
"I thought that the program was great. There was a lot of information that I already knew, so that reinforced my knowledge base (I have been a public defender for 12 years), which made me feel good. The stuff that I did not know, with respect to juvie and whatnot was really helpful."
"David Cohen's session was outstanding. Great practical info." – Leah Kisner Cahoon, Esq.
The following testimonials were from our Criminal Defense Boot Camp in CA, held a few years ago:
"This seminar is the best seminar I have ever attended or listened to in the area of criminal law. I have listened to numerous seminars. This one was the best. The selection of speakers was off the charts. Great!"
"Excellent program. Much good information of use to civil litigators regarding criminal law pitfalls." – Jay Withee, Esq.
"Loved it – Great program!" – Valerie Hanna, Esq.
"Seminar was very true to its advertising. All of the speakers were interesting and did a good job. All had exceptional knowledge and were valuable additions to the panel." – Conness Thompson, Esq.
"Detailed information about representation from the initial phone call to sentencing was exactly what I wanted. Teachers were awesome beyond my expectations. The ethics segments were fascinating." – Nora Wilson, Esq.
"Very informative." – Jeffrey Neustadt, Esq.
"Great event!"
"The speakers had great experience to share, lots of practical information. Excellent presenters."
"Very good overview, which was just what I wanted."
"Enjoyed the client control and advisement long with legal issues."
"Provided a good general overview of criminal defense."
"Excellent speakers."
Faculty
Hon. Paul A. Delucchi
Judge
Superior Court of California, Criminal Division, Alameda County

Hon. Paul A. Delucchi is a judge of the Superior Court of Alameda County, Criminal Division, in California. He assumed office in 2009. His current term ends on January 6, 2025.
Prior to serving on the bench, Judge Delucci was a Deputy District Attorney for the Alameda County District Attorney's Office from 1996-2009.
Judge Delucchi received a bachelor's degree from the University of California, Berkeley and a J.D. from Santa Clara University School of Law.
Judge Delucchi is the son of Hon. Alfred Delucchi, who also served as an Alameda Superior Court judge.
---
David J. Cohen, Esq.
Owner/Certified Legal Specialist in Criminal Law
Bay Area Criminal Lawyers, PC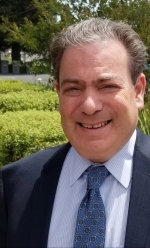 David J. Cohen is an experienced Bay Area based criminal defense attorney. He has tried over 45 federal and state criminal cases to juries, and briefed and argued more than 60 federal and state criminal appeals. He has experience working with both major law firms and with the government.
He began his legal career in New York City in 1987, practicing with two well-known law firms, Brown & Wood, L.L.P. and Kostelanetz Ritholz Tigue & Fink.
In 1989 Mr. Cohen relocated to California, where he joined the Federal Defenders of San Diego, Inc., widely acknowledged to be one of the best public defender offices in the country. As a trial attorney at Federal Defender's of San Diego, Inc., he represented hundreds of criminal defendants on a wide variety of matters ranging from drug offenses and violent crimes to complex fraud cases. Despite limited resources, he was able to win acquittal, hung juries, or dismissals in the majority of the cases he tried at the federal defenders office. He also lectured on criminal defense topics, and authored an article for the nationally circulated Federal Defender Manual.
Following his service as a federal public defender, Mr. Cohen formed the law firm of Cohen & Hubachek in San Diego, California. At the firm, he defended both state and federal criminal matters. He was lead counsel in a number of lengthy federal criminal jury trials and briefed and argued a number of federal criminal appeals. In the area of white collar criminal defense, Mr. Cohen won the dismissals of three major securities and mail fraud indictments arising from multi-year and multi-agency investigations. The subject matter of the cases he has defended includes mail fraud, wire fraud, tax fraud, money laundering, weapon offenses, violent crimes, narcotics offenses, conspiracy, forfeiture, and extradition.
Since 1996, Mr. Cohen has practiced in San Francisco, California, first establishing a satellite office for Cohen & Hubachek, and then opening the firm Bay Area Criminal Lawyers, PC. He has continued his emphasis on white collar criminal defense, including the defense of the first federal computer crimes jury trial in the Northern District of California and the defense of two of the largest securities fraud cases ever brought in that district.
On the federal level, Mr. Cohen continues to represent clients charged in large drug conspiracies, complex fraud schemes, gun possession, and a variety of other offenses.
In addition, Mr. Cohen has handled a number of state court trials in the past five years, including the representation of clients charged with violent felonies, Three Strikes Cases, drug, narcotic, and weapons offenses, sex offenses, and persons charged with crimes as juveniles.
In 2017, Mr. Cohen opened a new branch office in Dublin, California to better serve the growing number of criminal cases stemming from Alameda County. Mr. Cohen is an active member of the Alameda Criminal Court Appointed Attorneys Program (CAAP). Mr. Cohen regularly represents criminal matters in Alameda County, including clients charged with murder and seri.
Mr. Cohen continually hones his advocacy skills by participating in seminars and conferences pertaining to jury trial techniques and advances of technology and defense tactics in the area of white collar crime.
As a dedicated Bay Area criminal defense attorney, Mr. Cohen utilizes his experience and knowledge to give back to the legal community as Chair of The State Bar of California, Criminal Law Advisory Commission where he has volunteered numerous hours since joining the commission in 2014.
---
Cherie R. Wallace
Of Counsel
Bay Area Criminal Lawyers, PC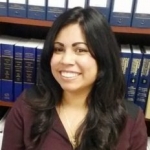 Cherie R. Wallace is a skilled Bay Area-based criminal defense attorney with over 15 years of experience. Ms. Wallace graduated with honors from San Francisco State University in 2002. She has a Bachelor of Arts Degree in both criminal justice and organizational communications. After earning her law degree from the University of San Francisco, School of Law in 2007, Ms. Wallace began her career working for a small immigration firm and the Marin County Public Defender's office, before finding a home at Bay Area Criminal Lawyers, PC (BACL) in March, 2008.
From 2008 through 2017, Ms. Wallace worked as an associate and then senior associate at BACL, where she handled a wide range of criminal matters, including murder and attempted murder, three strikes cases, large drug conspiracies, complex fraud schemes and other white-collar cases, drug, narcotic, and weapons offenses, sex offenses, among other violent and serious felonies.
Since 2017, Ms. Wallace has been a member of Alameda County's Criminal Court Appointed Attorneys Program (CAAP), taking on representation of indigent clients in cases where the public defender has a conflict of interest.
From 2017 to the present day, Ms. Wallace has run her own criminal defense practice comprised of her individual private clients, her work with CAAP, as well as her continued work with BACL as a senior of counsel attorney on some of the firm's most complex and serious trial-bound matters.
Ms. Wallace takes particular pride in helping clients to get back on track by terminating their probation early, clearing their records, and helping clients to obtain certificates of rehabilitation. Ms. Wallace maintains relationships with many of her former clients, whom she now considers to be friends. She takes a personal interest in her cases and does not tolerate her clients being taken advantage of or mistreated. She takes pride in obtaining for her clients something that is difficult to come by in life, a second chance.
---
More faculty to be added soon!
Fees
Register now and save $50 on each registration with the Early Bird rate!
Your discount is automatically applied at check out – no coupon needed.
Registration fees are per person.
Individual: $249
Individual Sale Price: $199
Group: $229 per person for 2 or more from the same company pre-registering at the same time
Group Sale Price $179
Government employee/Legal Aid* Rate/Law Student*/Paralegal Rate: $200
Early Bird registration $150
*Your discount is automatically applied at check out.
Your access information and course handout will be sent out a few days before the program.
Program materials:
Registration includes an electronic copy (.pdf) of your seminar handbook.  This will be emailed to you a few days before the program.  Be sure to check your spam folder if you don't see it by then.  Please put info@pincusproed.com in your address book to make sure you receive your pdf of the program handbook.
* Law Student Rate is for current law students only.  Please bring your law school ID to show when you check in for the program.
** Legal Aid attorneys are those attorneys employed by Legal Aid/non-profit firms.  It does not include attorneys who have their own practice, or are employed by law firms, that volunteer their time for non-profit causes or take on pro-bono cases. It also does not include attorneys who serve on non-profit boards.
Full and partial scholarships may be available to a limited number of Legal Aid attorneys, based upon registration. Please call (877) 858-3848 to discuss or email your request to info@pincusproed.com.
CLE Credits
CA General: This program is approved for 3.25 units of general CLE in California.
NY General: This course is eligible for approval, under New York's CLE Approved Jurisdiction policy, for 3.25 CLE units. Pincus Professional Education is a CA Accredited Provider, which is a NY approved jurisdiction. See Section 6 of the New York State CLE Board Regulations and Guidelines for further information.
This program is approved for CLE in the states listed above.  Upon request, Pincus Pro Ed will provide any information an attorney needs to support their application for CLE approval in other states other than what is listed above. Many attorneys ask for this and are approved in other states.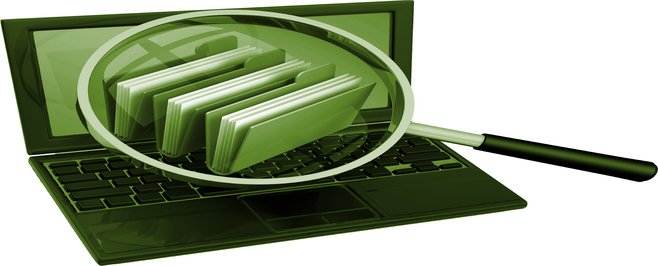 January 26, 2022 | Webinar