Criminal Defense Boot Camp for Civil Lawyers and Newer Criminal Lawyers (CA)
Audio program! (check our CLE Programs page for live versions)
The accusation of a crime can threaten the employment, reputation and well-being of your clients and there's a lot you need to know to make sure their rights are protected.
Whether you are a civil attorney that needs to know what to do when your client is accused of a crime or a newer criminal defense attorney, this program will provide you with a broad understanding of how to help your clients.
This comprehensive seminar, presented by seasoned defense and prosecution attorneys, will help you navigate the complicated and sensitive issues you face handling a criminal case.
This program was recorded in 2013.
Do you want to improve your public speaking skills? Get Faith Pincus' newly published book Being Heard: Presentation Skills for Attorneys, from the ABA now (ABA members receive 10% off). It is also available on Amazon in Kindle and paperback versions.
What You Will Learn
Investigations, Issues, & Actions Before the Arraignment
Red flags

Business litigators
Personal injury attorneys

Marsy's Law
Civil v. criminal burden of proof
Civil v. criminal discovery
Restitution and civil damages
Civil v. criminal prosecution
Types of cases
Successful PI and Criminal practice

Family lawyers
Corporate Counsel
Solo practitioners

Collateral and Administrative Consequences of Criminal Charges

Immigration
Professional licenses
Other areas & issues

Grand Jury investigations

State vs. federal
Civil vs. criminal
Federal Grand Jury investigations
Is your client a witness, subject or target?
To testify or not to testify before the Grand Jury?
State Grand Jury indictments – no preliminary hearing
Challenging the Grand Jury
State civil Grand Jury report

What to do when you receive the phone call
Client arrest, Release, Bail & Arraignment  

Keeping clients out of custody
Immigration considerations related to custody
The arrest process – who can arrest; rights; questioning; warrant; who maintains arrest records and what they contain
Bail and release – when can release occur; release on OR vs. bail; what is bail and how is it set
Arraignment – what happens at arraignment; timing for arraignment; how to prepare for arraignment

Motions

Demurrer/Motion to Strike
Reduce felony to misdemeanor
Conditional examination
Motion to Set Aside
Motion to Suppress Evidence
Brady
Motion to Compel
After the Arraignment – Through Sentencing
Negotiations

Prosecutor
Private practitioner
Federal
Immigration considerations

Pleas

Arraignment

Purpose
Procedure
Complaint
Information
Citation

Grounds for postponing pleas, prior-conviction allegations
Plea of guilty or no contest
DEJ
Mentally ill and developmentally disabled
Demurrer
Statute of limitations
Trial setting dates

Sentencing

Restitution
Civil compromises
Misdemeanor
Low grade felonies
Immigration – recent case law changes at the USSC

Preliminary Hearing/Indictment or Grand Jury 

State vs. Federal
Procedural issues

Quorum
Transcription of all conversations
Exclusion of non-essential parties

Prosecutor's obligations

Duty to present exculpatory evidence
Overriding the will of the Grand Jury
Evidentiary issues

Defense's obligations

History of the Grand Jury
DA obligations
Selection of jurors
Example of Grand Jury cases
Johnson Challenge
Juror composition challenge
Unavailability of witness for trial
Defense advantages
Testimonials
"Seminar was very true to its advertising." Conness Thompson
"Great event!"
"The speakers had great experience to share, lots of practical information."
"Was a very good overview, which was just what I wanted."
"Enjoyed the client control and advisement long with legal issues."
"Provided a good general overview of criminal defense."
Faculty
Garrick A. Byers, Esq.
Certified Legal Specialist in Criminal Law
Law Office of Garrick A. Byers
Garrick Byers has been a California Certified Specialist in Criminal Law since 1990. He is currently a solo attorney focusing on indigent appeals. Prior to opening his own law practice, Mr. Byers was with the Contra Costa Public Defender's office and the Fresno County Public Defender's office for twenty-nine years.
Garrick has tried more than 100 jury trials to verdict, from misdemeanors to homicides, and just about every type of case in between. He has handled all other phases of thousands of all types of criminal cases from arraignment to pretrial proceedings, to trial sentencing, to probation violations, to appeals.
In both Fresno and Contra Costa, Garrick handled motions, research, felony pre-trial writs, case staffing, court appearances on difficult and unusual cases, office-wide trainings, and similar tasks. He was and is an "internal office consultant" and general "go to guy" on all types of cases that public defenders handle.
He is currently (2013) the First Vice President of the California Public Defenders Association (CPDA). He is also the Chair of the CPDA's Ethics Committee and a member of the Legislative Committee.
Garrick received his JD from the Antioch School of Law (now Univ. of Dist. of Col. David A. Clarke School of Law), Washington D.C in 1979.
Garrick is the author of the only comprehensive treatise on Public Safety Realignment (AB 109), the 2011 massive revision of California's felony sentencing laws. His Realignment treatise is web-distributed by CPDA, California Continuing Education of the Bar, and linked-to by the California Courts, and many others.
Garrick speaks frequently at CPDA and other CLE events on jury trials, new criminal laws, sentencing, ethics, drug treatment programs, motions practice, discovery, pleas, and many other topics.
He is also a contributor to the CEB, California Criminal Law, Procedure and Practice, including three Chapters: "Public Records," "Motion to Disclose Informant's Identity, "and "Trial Counsel's Duties After Judgment" 2013 edition (with 2014 edition forthcoming) and previous editions (most annual) back to (depending on the chapter) 2005.
Garrick previously authored and edited many articles related to criminal law and trials and sections in the Mathew Bender California Criminal Defense Practice reporter.
In 2012 Garrick received a Special Recognition Award from the California Public Defenders Association for his many contributions to Criminal Defense.
---
Stephen C. Carter, Esq.
Certified Specialist in Criminal Law, State Bar of California, Board of Legal Specialization
Carter & Carter

Stephen C. Carter is a certified criminal law specialist who has been practicing criminal law in California for twenty years. Mr. Carter began his career as a prosecutor, handling many felony and misdemeanor cases. Mr. Carter currently administers the public defender system for the County of Lake. Mr. Carter has conducted a large number of criminal trials, ranging from simple misdemeanors to complex felonies, including sex crimes, drug cases and numerous first degree murder trials.
---
Wade K. Chow, Esq.
Managing Attorney
Office of the District Attorney, City and County of San Francisco

Wade Chow has been a prosecutor with the San Francisco District Attorney's Office for 17 years. His experience includes managing the Gang Violence Unit and the Misdemeanor Unit. Previously, he was an associate of Keker & Van Nest (1995-1996) and of Latham & Watkins (1993-1994). He was a judicial clerk for the Hon. Harold M. Fong in the District of Hawaii (1994-1995). He is a 1993 graduate of the Yale Law School.
Please Note: This information is not provided in Mr. Chow's official capacity. Any opinions he expresses during the conference are his personal opinions and do not represent the San Francisco District Attorney's Office.
---
Mara W. Feiger, Esq.
Certified Specialist in Criminal Law, State Bar of California, Board of Legal Specialization
Mara W. Feiger Attorney at Law

Mara W. Feiger is a criminal defense attorney and a California Bar Certified Legal Specialist in Criminal Law.
She has spent eleven years as a deputy public defender in Riverside County and is just completing her twelfth year as a panel attorney for the San Mateo County's Private Defender Program.
Ms. Feiger has tried well over 150 cases through jury trial verdict including: capital cases, homicides, SVP's, gang cases, and others. For three years Ms. Feiger was a litigation associate for a plaintiff's firm handling catastrophic injury cases. She volunteers as San Mateo High School's Mock Trial coach.
Ms. Feiger graduated from Western State University Law School and is currently on the Board of Directors of the San Mateo County Bar Association.
---
Martin J. Martinez, Esq.
Martinez Law Offices

Martin J. Martinez is a practioner in Martinez, CA.
He has been in private practice since 1981 and has practiced in Los Angeles, San Francisco, Sacramento, Napa, and Contra Costa in the areas of criminal defense and personal injury.
He was admitted to practice in both California and New York in 1981. In 1991 he attended the summer program at the Hague Academy of International Law. Mr. Martinez graduated from the University of Santa Clara School of Law in 1977 and also holds an M.P.H from the UCLA School of Public Health.
---
Timothy B. Rien, Esq.
Certified Specialist in Criminal Law, State Bar of California, Board of Legal Specialization
Law Offices of Timothy B. Rien

Timothy B. Rien, a certified Specialist in Criminal Law by the California State Bar, Board of Legal Specialization, has been practicing law for 36 years. He began his career writing appeals on the infamous Charles Manson Family cases in Los Angeles, and has since served as a prosecutor, educator and defense counsel in many of the highest profile cases in California. He completed post-graduate work in literature and writing at Harvard University, the Iowa Writers' Workshop, and holds a Master of Fine Arts in Writing degree from the University of San Francisco. His office is located in Livermore, Alameda County, California.
---
Robert M. Wilson, Esq.
Partner
Law Offices of Robert M. Wilson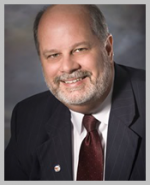 Robert Wilson recently opened his own practice at the Law Offices of Robert M. Wilson. His practice focuses on white-collar criminal defense, professional negligence and complex business litigation in both state and federal court. Mr. Wilson graduated from the University of Colorado in 1979, and received his J.D. from the University of the Pacific, McGeorge School of Law in 1983. Mr. Wilson has trial experience in both state and federal court, including complex white-collar criminal matters. He has appellate experience in the Fifth, Ninth, and Tenth Circuits and the Supreme Court of the United States. The Chief Judge for the Eastern District of California recently appointed Mr. Wilson to serve as a Lawyer Representative to the Ninth Circuit.
From 1986 through 1993, Mr. Wilson practiced with Segal & Kirby, initially as an associate and later as a partner. In 1993, Mr. Wilson formed his own firm and continued to represent individuals and business clients targeted in criminal investigations, and collateral civil, regulatory and administrative actions. Mr. Wilson has a longstanding interest in technology and the internet, and was an Advisory Board member to FindLaw.com, a legal internet research portal which was eventually acquired by Thomson/West.
Prior to starting his own practice Bob was a member of Kimball & Wilson LLP as a partner and served as the Executive Director of Sacramento Child Advocates, Inc., a non-profit law firm which served the 3000-plus children in foster care in Sacramento County.
---
Fees
Audio Course and Materials Package – CD or Download: $425
CD: plus $7.50 shipping and, in CA, sales tax.
CLE Credit
CA General:  This program is approved for 6.5 units of general CLE in California.
This program is approved for CLE in the states listed above.  Upon request, Pincus Pro Ed will provide any information an attorney needs to support their application for CLE approval in other states other than what is listed above.
Terms and Policies
Recording policy: No audio or video recording of any program is permitted.
Seminar Cancellations: Should you be unable to attend for any reason, please inform us in writing no later than 14 days prior to the event and a credit voucher will be issued. If you prefer, a refund, less a $50 non-refundable deposit, will be issued. No refunds or credits will be given for cancellations received within 14 days of an event. However, if you notify us within 14 days of an event, and wish to convert your in-person attendance registration to an Audio CD package (with handout), we can do so. A small additional shipping charge, and sales tax in CA, will be incurred. No shipping charge is incurred for downloads. We will also issue a voucher for the amount paid if you notify us within 14 days and prefer not to have the audio recording.
Substitutions may be made at any time.
Webinars, Tele-seminars and Webcast Cancellations: Once log-in codes and passwords are issued for a webinar, tele-seminars or webcasts, a refund is not possible. If for any reason you cannot attend the event after you have received the codes, we will automatically convert your registration to an instant streaming/instant download or CD format and provide you with the information you need to access the recording after the program concludes and the recording is available.  Conversions to CD require a $7.50 shipping fee, and in CA, 9% sales tax.
Downloads/CDs/DVDs – Refund policy:
Downloads are non-returnable/non-refundable once purchased and received. Tapes, CDs and DVDs are returnable for a full refund or replacement if defective, within 90 days of purchase.
Reminder: The room temperature at hotels and other seminar locations are notoriously hard to control. Please bring a sweater or jacket in case it gets cold and/or layer as if you are going to the movies so you are comfortable.