Comparing State and Federal Court at the Trial and Appellate Levels (CA)
Audio program! (check our CLE Programs page for live versions)
For eleven years we've been putting on Federal and State Court Boot Camps.
In 2015, we held a half-day program that focuses solely on the differences between the two courts.
Do you practice in one and not the other?  Are you normally in state court and all of a sudden find yourself with a federal court case and worry about the differences?  Do you know which rule differences matter the most?  Do you know how to deal with discovery in federal court and how different it is from state court (and vice versa)?
How do appeals differ between state and federal court?
All of these questions and more were answered at this program.  Faculty includes the top two career court attorneys who have spoken at our Federal and State Court Boot Camps for the past ten years.  It also includes a seasoned practitioner who litigates in both courts.
Join us for an interesting 3 hour comparison!
This program was recorded in 2015.
Do you want to improve your public speaking skills? Get Faith Pincus' newly published book Being Heard: Presentation Skills for Attorneys, from the ABA now (ABA members receive 10% off). It is also available on Amazon in Kindle and paperback versions.
What You Will Learn
Case Management

Removal and Remanding
Court involvement with the matter
Challenging Judges
Mixed Dockets in Federal Court
Differences in Case Loads and how that affects the length and timing of how your case progresses
Answers: General v. Specific Denials

Law and Motion

Filing papers and hearing dates
Composing the papers
What to expect
Demurrers/Motions to Dismiss
Summary Judgment
Other motions

Discovery

Request and Receipt
Meet and Confer
Motions – what to expect

Court Appearance

Oral argument
Status Conferences
Ex parte
Pro Hac Vice

What Happens at the Appellate Level?

Writs & Post-Trial
Rules
Notice of Appeal
Record Preparation
Briefing
Oral Argument
Disposition
Post-Disposition
Appealability
.
Testimonials
"Very informative on procedural issues that I was unaware of as a new attorney." Jennifer N. Sacks, Esq.
"Very satisfied" Robin Rather, Esq.
"So helpful!"
Faculty
Diana Iketani Iorlano, Esq.
Principal/Founder
Iketani Law Corporation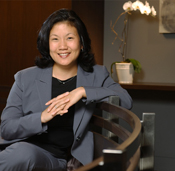 Diana has over 21 years of experience as a business lawyer and strategist who is focused on client solutions for complex commercial litigation, regulatory and compliance issues, and federal and state administrative proceedings. She represents clients of all sizes in entertainment, media, technology, financial services, real estate, insurance, retail, healthcare and other industries. Diana's practice focuses on privacy and data security, entertainment litigation, general business litigation, and government and regulatory actions. She also provides outside general counsel services, including contract review and negotiation. She is actively involved in all phases of case management, from intake to resolution.
Prior to founding ILC, Diana worked at a large national law firm, and began her legal career at two regional firms in Los Angeles. She graduated high school at age 16, graduated college at age 20, took a year off to dance professionally, then obtained her law degree at the University of Southern California Gould School of Law by the ripe old age of 24. In 2015, Diana was named the "Woman of the Year" by the Leukemia & Lymphoma Society of Greater Los Angeles.
Diana is a member of the International Association of Privacy Professionals (IAPP) and is a Certified Information Privacy Professional/U.S. (CIPP/US), Certified Information Privacy Professional/Europe (CIPP/E), and Certified Information Privacy Manager (CIPM).
Diana previously served as a volunteer temporary judge for the Los Angeles Superior Court from 2004 to 2010.
She is admitted to practice in the Supreme Court of California, the United States Court of Appeals for the Ninth Circuit, and the Central, Southern, Eastern and Northern District Courts of California.
Diana is an avid supporter of the performing arts, a rescue dog mom, and a mother and wife.
---
Mark Salzberg, Esq.
Research Attorney
Los Angeles Superior Court

Mark Salzberg has worked as a Research Attorney for the Los Angeles Superior Court since 2000. As a research attorney, Mark's responsibilities include review and analysis of all law and motion briefs and a submitted summary and recommendation on motions to his two judges. Knowing that law and motion is only one aspect in the litigation big picture, Mark also takes a role in case management.
Mark Salzberg received a Bachelor of Science in Microbiology from Cornell University in 1984 and a Juris Doctor from the University of San Diego in 1990. While in law school, Mark interned at the Bronx District Attorney's Office and externed with the San Diego Superior Court.
From 1990 through 1997, Mark worked at Harrington, Foxx, Dubrow and
Canter, specializing in Product Liability defense and is the only attorney to work in all four offices of that firm. Representative clients include Kraft, Navistar International Transportation Corp, Sears, The Raymond Corporation and Clark Equipment Company.
Leaving litigation to experience other aspects of life, Mark participated in 5 long-distance, multi-day, fund raising bicycling events in the summer of 1997 and then went to work for the company that produced those events. Hardly a career attorney, Mark uses the flexibility afforded him to travel extensively, read fanatically and compete in triathlons.
---
Benjamin G. Shatz, Esq.
Partner & Appellate Practice Group Co-Chair
Manatt, Phelps & Phillips, LLP

Ben Shatz is a certified specialist in appellate law who has briefed hundreds of civil appeals, writs and petitions in state and federal courts covering areas of law including employment, entertainment, copyright, trademark, land use, banking, insurance, product liability, professional liability, wrongful death, punitive damages, class actions, anti-SLAPP and unfair competition. Before private practice he served as law clerk to Robert J. Johnston, United States Magistrate Judge for the District of Nevada, and as extern to Dorothy W. Nelson, United States Court of Appeals for the Ninth Circuit.
Ben is Editor-in-Chief of California Litigation, the journal of the State Bar's Litigation Section, chairs the Los Angeles County Bar Association's State Appellate Judicial Evaluations Committee and serves on the executive committee of LACBA's Appellate Courts Section. He is a past Chair of the State Bar Committee on Appellate Courts and the LACBA Appellate Courts Committee.
Since 2005, Ben has coordinated lawyer volunteers for the ACE (Appellate Court Experience) program, in which high school students visit the Second District Court of Appeal, for which he was honored as Lawyer of the Year (Private Sector 2008) by the Constitutional Rights Foundation. He has been named a Southern California Super Lawyer in Appellate Practice (2004-2015); listed in Best Lawyers in America for appellate practice (2012-2015); and is AV-Preeminent rated by Martindale-Hubbell.
Ben is a frequent lecturer and publisher of articles on appellate practice, is an editorial consultant for the Matthew Bender Practice Guide on California Civil Appeals & Writs, and blogs at Southern California Appellate News (http://socal-appellate.blogspot.com).
---
Laurie E. Smith, Esq.
Career Law Clerk
U.S. District Court, Central District of California

Laurie Smith is a career law clerk for the Honorable John F. Walter, U.S. District Court Judge for the Central District of California. Prior to that, Ms. Smith litigated at several law firms in Northern and Southern California. Ms. Smith served as Managing Editor for the Virginia Tax Review Law Journal and is a 1996 graduate of the University of Virginia School of Law.
---
Fees
Audio Course and Materials Package – CD or Download: $295
CD: plus $7.50 shipping and, in CA, sales tax.
CLE Credit
CA General:  This program is approved for 3.0 units of general CLE in California.
This program is approved for CLE in the states listed above.  Upon request, Pincus Pro Ed will provide any information an attorney needs to support their application for CLE approval in other states other than what is listed above.
Terms and Policies
Recording policy: No audio or video recording of any program is permitted.
Seminar Cancellations: Should you be unable to attend for any reason, please inform us in writing no later than 14 days prior to the event and a credit voucher will be issued. If you prefer, a refund, less a $50 non-refundable deposit, will be issued. No refunds or credits will be given for cancellations received within 14 days of an event. However, if you notify us within 14 days of an event, and wish to convert your in-person attendance registration to an Audio CD package (with handout), we can do so. A small additional shipping charge, and sales tax in CA, will be incurred. No shipping charge is incurred for downloads. We will also issue a voucher for the amount paid if you notify us within 14 days and prefer not to have the audio recording.
Substitutions may be made at any time.
Webinars, Tele-seminars and Webcast Cancellations: Once log-in codes and passwords are issued for a webinar, tele-seminars or webcasts, a refund is not possible. If for any reason you cannot attend the event after you have received the codes, we will automatically convert your registration to an instant streaming/instant download or CD format and provide you with the information you need to access the recording after the program concludes and the recording is available.  Conversions to CD require a $7.50 shipping fee, and in CA, 9% sales tax.
Downloads/CDs/DVDs – Refund policy:
Downloads are non-returnable/non-refundable once purchased and received. Tapes, CDs and DVDs are returnable for a full refund or replacement if defective, within 90 days of purchase.
Reminder: The room temperature at hotels and other seminar locations are notoriously hard to control. Please bring a sweater or jacket in case it gets cold and/or layer as if you are going to the movies so you are comfortable.