10th Annual Circuit Court Boot Camp: The Nuts and Bolts (FL) (Recorded Packages)
Audio program! (check our CLE Programs page for live versions)
Pincus Professional Education has put on its premier Circuit Court Boot Camp for ten years for a reason – it's that good. This program delves into general litigation skills and strategies as well as providing an inside look at, and advice about, litigating in Florida Circuit Court.
Year after year attendees rave about the program.
And year after year we adjust the agenda based on input to make it even better.
We cover everything from complaint strategies to depos and discovery, to case management conferences, motion writing, trial prep, and trial techniques. Your faculty will also discuss how to preserve your trial record for an appeal, post trial motions and judgments.
And we make sure to teach you the mistakes to avoid as well.
If you are new, or somewhat new, to litigation –  this seminar is for you.
Recently graduated law school? – can't miss it. You don't get these skills, this practical advice, and this insight from sitting judges in law school.
There is no better Circuit Court and litigation primer program in Florida. Our testimonials can speak to that claim.
This program was recorded live on June 8-9, 2021. The recorded package is available in audio or video format and includes seminar materials.

* The Video recording is a video of the webinar (including sound). The Audio recording is audio only, for those who wish to listen to it without visuals (such as in the car). You can also purchase both formats together. Note: All downloads must be downloaded to a computer first, before transferring them to another device.
Have you ever thought about improving your public speaking skills? Now is the time! Get Faith Pincus' newly published book Being Heard: Presentation Skills for Attorneys, from the ABA now (ABA members receive 10%-20% off). You can order a signed paperback from us at a discount here (free shipping). It is also available on Amazon in Kindle and paperback versions.
What You Will Learn
Part 1 Topics


 Introduction, Common Issues, Case Development and Theories, advice about pleadings

Early case assessment and filing a complaint
Advice about answering the complaint
Motions directed at the pleadings

Motions to dismiss
Motions for a more definite statement
Motions to strike

Frequently misunderstood rules
Common mistakes
Common hearings
Discovery and E-Discovery
Deciding what matters to your case
New discovery / E-Discovery rules
Subpoenas
Affidavits
Meet and confer requirements/creating a good record
Considerations for trial and settlement – Strategy
Key Rules and Timeline
Overlooked Deadlines
Procedural Issues that are often missed or common
RFPs
Remedies available: requesting sanctions, sanctions motions
Motions to Compel/for Protective Order
Cost cutting measures
Dealing with unresponsive opposing counsel
Depositions
State v. Federal rule differences
Timelines and Deadlines
Specific Cir Court Rules
Easy/common mistakes to avoid
Deciding whom to depose
Taking good depositions – Mistakes not to make
Making effective use of depositions at trial
Objections
Oral/Motion Argument, including online hearings
Part 2 Topics


Motions for Summary Judgment
Heading to Trial
Pre-Trial Timeline & prep
Final Status Conference
Trier of Fact decisions
Your Pre-Trial Tasks, Selecting and Dealing with Your Jury
Jury Selection in State Court – Procedure, Strategies and Questionnaires
Jury Instructions, Jury Verdict Forms
Motions in Limine
Trial Presentation
Direct and Cross-Examinations of Lay Witnesses

Strategies and Advice
How to

Direct and Cross-Examination of Expert witnesses

Strategies and Advice
How to

Evidence Issues

How to get evidence admitted / submitting exhibits at trial
Strategic Use
Objections
Preserving the Record for Appeal, Attorneys Fees and Judgments
Preserving the record for appeal – mistakes not to make/what to make sure you do
Attorneys' Fees
Determining "Prevailing Party"
Filing Notice of Appeal
Non-final Appeals and Petitions
Post judgment enforcement
Testimonials
"I really enjoyed the step-by-step analysis from case inception to appeals. I thought all topics were relevant." ­– Lauren M. Allen, Esq.
"I took it last year and really enjoyed it. Great program for lawyers making transition from criminal to civil. It gives participants a great overview of civil. I liked the perspective of the judges being contrasted in real time with practitioners." – MaryAnn Braun, Esq.
"Panel was outstanding."
"Good examples given by speakers. I also enjoyed that the speakers directed us to specific Florida Rules of Civil Procedures." – Lauren Allen, Esq.
"Great first day! Very clear and concise material." – Hillary Mesa, Esq.
"Very informative!" – MaryAnn Braun, Esq.
"Excellent two-day program."
"Very satisfied with the Judges and the speaker on depositions."
"It was very informative. thank you to the speakers for providing very detailed information/bullet points as to the issues/tools that are used during civil litigation."
"This seminar brought to light certain things I did not have clear on how to proceed – especially depositions and objections during depositions. Very informative and educational!"
"It is always good to get the perspective of a judge."
"I thought it was good, panelists seemed to be very experienced in various types of cases; general law. I got some great tips."
"I enjoyed the deposition lecturer. He did a great job."
"Good check on Florida procedure."
The following testimonials are from our previous Circuit Court Boot Camps held in Florida:
"The panel was amazing." – Jessa Shettle, Esq.
"Fantastic program." – Albert Sanchez, Esq.
"The presentations and speakers were excellent. The materials are complete and helpful. I have done many CLE's and generally find that the purpose of the CLE is to further and promote the business of the person giving the CLE. This presentation was very different – it was clearly designed to improve the attendee's lawyering skills. I would be most inclined to participate in other classes that you give." – Debra L. Fein, Esq.
"Powerful program with insightful, practical tips." – Hecter Concepcion, Esq.
"Getting a judge's perspective about Motions to Dismiss and Summary Judgment was very helpful in learning how to present my arguments in future hearings." – Mitchell Morneault, Esq.
"I am a 20+ year general counsel. I don't typically enjoy seminars, but this was excellent." – Doug Griffin, Esq.
"I like the materials provided and the speakers, who were really knowledgeable and good speakers. I congratulate all of them. I've had a very good experience." – Regina Pitarch, Esq.
"Extremely valuable information…I learned a lot of valuable information about what judges feel is important. Learned more than I did in law school." – Barbara Billiot Stage, Esq.
"Enjoyed hearing the judges give their thoughts on how we can be better attorneys. It was very insightful." – Chelsea Ewart, Esq.
"It was very thorough with details and experiences that help put into context the information. I am so glad I chose to come to this program." – Karen Descafano, Esq.
"As a recently barred attorney, this program gave me great insight as to the best practices to utilize in the field. I strongly appreciated the feedback given by the judges, as they hold a unique understanding of the practice of law." – Nathalie Benito-Revollo, Esq.
"Speakers and handouts were perfect for filling in the 'holes' in my litigation knowledge." – Christopher Posner, Esq.
"Excellent, thanks!" – Richard Sierra, Esq.
"Very good pointers regarding prepping a case for trial." – Lourdes Brea, Esq.
"Very helpful to get judges' point of view." – Jennifer Fitch, Esq.
"Informative and educational seminar. It was a very good program. Highly recommended." – Christine Forsythe, Esq.
"I really enjoyed the overall program and the speakers were witty and provided great answers to various questions. The program was very informative and I will be using a lot of their tips!" – Erica K. Ramos, Esq.
"It was wonderful to hear the perspective of both judges."
"Good job, good speakers…All were awesome and very knowledgeable." – James Carlson, Esq.
"Gained great practical insight…great materials provided in the handout." – Michelle Hardin, Esq.
"All the presenters were great." – Corey Cartwright, Esq.
"The Q&A was particularly helpful." – Lindsay M. Bosquez, Esq.
"I came to learn from seasoned attorneys and judges. I'm quite satisfied." – Nina E. Patterson, Esq.
"Great program and learning experience." – Alexis Trematerra, Esq.
"Very practical and knowledgeable." – Lourdes Brea, Esq.
"Very informative and reinforcing seminar." – David B. Russell, Esq.
"Great to get a judge's perspective." – Jack Kramer, Esq
"Very thorough and well-structured with knowledgeable and relatable speakers." – Jon Morris, Esq.
"All faculty members did a great job. I liked all of them." – Frank Minton, Esq.
"I think all the speakers did a great job. I found this presentation very informative." – Waynice Green, Esq.
"This was a great review/reinforcement of material with relatable practice techniques." – Meghan McComas, Esq.
"Very good!! Informative and knowledgeable." – Robert Hartsell, Esq.
"Peter Sotolongo had great real-life experience and advice. Judd Rosen was very engaging, had great examples of applying the principles discussed." – Alicia Socha, Esq.
"Seminar included a great overview of Litigation Proceedings from start to finish." – Daylen Docampo Perez, Esq.
"It was good." – Edward Reyes, Esq.
"Overall, outstanding and very useful."
"Very informative, engaging, and also provided practical and useful tips."
"Great judicial insight. Great presentation on trial and pre-trial. Overall, very informative!"
"Great overview of many important topics for litigation. Speakers were knowledgeable. Excellent presentation on depositions. Good, honest feedback from judges. Wonderful presentation by Judd Rosen with great information that was very relevant. Elliot Kula was very knowledgeable and gave very specific, important guidance to avoid losing on appeals."
"Well-organized. Excellent observations and practical tips. Persuasive arguments and interesting observations contrary to conventional wisdom in jury selection."
"Excellent use of time to cram in extensive material in Heading to Trial session. Judd Rosen was also very engaging."
"Interesting. Good to know a tough judge's mind. Excellent insight."
"Overall, it was a very good program!! Lots of very useful information. Very good speakers."
"Very practical, lively presentation by Peter Sotolongo."
"Good refresher course. Great post-seminar materials."
"Very informative with practical pointers."
"Ginny Childs was the best morning speaker. She gave very helpful, practical advice on common deposition issues/problems."
"The presenters were all top-tier. Program had a good combination of procedure and war stories."
"I like that it provided practical tips and judicial perspective."
"Incredibly useful for new attorneys. Thank you."
"The trial presentation portion was extremely good."
"The information was instructive for lawyers at all levels."
"Very thorough, technology was seamless. Very qualified presenters."
"Excellent judges!"
"Great information on Motion to Dismiss and Motion for Summary Judgment."
"As a litigation assistant, I was able to get a fair overview of various procedures that I have not been exposed to yet in my practice."
"Great panel!"
"Overall this seminar was outstanding."
"Very knowledgeable and good presentation."
"Loved the judges!"
Faculty
Hon. John Beamer
Circuit Court Judge
9th Judicial Circuit of Florida, Division 3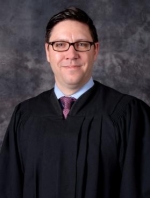 Hon. John Beamer was appointed to the Circuit Bench of Ninth Judicial Circuit by Governor Ron DeSantis in 2020.
Before his appointment, John Beamer was a trial attorney at the Law Offices of Sanabria and Marsh. He received his bachelor's degree from Austin Peay State University and his law degree from Barry University School of Law. His appointment fills the vacancy created by the elevation of Judge Dan Traver to the Fifth District Court of Appeal.
---
Hon. Diego M. Madrigal III
Circuit Court Judge
9th Judicial Circuit Court of Florida, Family Division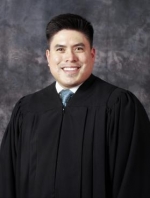 Diego M. Madrigal, III was appointed to the 9th Circuit Bench in June 2019 by Governor Ron DeSantis and was retained for a full six year term without opposition in April 2020. He currently serves in a Unified Family Court division in Osceola County where he hears Domestic Relation and Domestic Violence Injunction cases. Prior to his appointment to the bench, he was a trial lawyer in Orlando where he tried a variety of cases, mostly dealing with personal injury. He is a proud double Gator, and received both his Bachelor's Degree and Law Degree from the University of Florida.
---
Hon. Jose Rodriguez
Circuit Court Judge
11th Judicial Circuit, Civil Division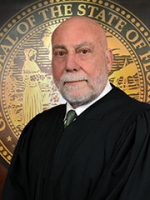 Hon. Jose Rodriguez was appointed to the Circuit Court of the 11th Judicial Circuit in Florida by Governor Jeb Bush in the year 2000. Judge Rodriguez was previously a County Judge in the same Circuit appointed by Governor Lawton Chiles in 1994. Judge Rodriguez has served in the Complex Business Litigation, Criminal, and Family Divisions and he is presently assigned to the International Commercial Arbitration Division of which he is the Administrative Judge. He also serves in the Asbestos and Civil General Jurisdiction Trial and Appellate Divisions in the Circuit. Judge Rodriguez attended Indiana University (Maurer) School of Law in Bloomington, Indiana where he received his J.D. degree and Florida International University where he received his B.A. degree. Judge Rodriguez has been thrice nominated for judicial appointment to the Third District Court of Appeal of Florida and has been thrice considered for appointment by Florida Governor Rick Scott. Judge Rodriguez is an adjunct professor at the Florida International University, College of law since 2011 and teaches "Florida Civil Procedure" and "Law, Science and Technology". He is also part of the Adjunct Faculty at Indiana University (Maurer) School of Law in Bloomington, Indiana and teaches "Courtroom Procedure". Judge Rodriguez is a member of the faculty at the Florida International University Legal Studies Institute and teaches Introduction to the U.S. Legal System and U.S. Constitutional Law, since 1994.
Judge Rodriguez is a published author, his works include a "Florida Civil Procedure" Cases and Materials, Second Edition, text book, Carolina Academic Press and two practice treatises, "Florida Civil Procedure" and "Florida Evidence" with publisher Mathew Bender/Lexis Nexis.
Judge Rodriguez is a former Faculty Instructor of the Florida Judicial College and is a former member of the Florida Supreme Court Judicial Ethics Advisory Committee. Judge Rodriguez presents seminars on behalf of the "National Business Institute" and he is also a contributing author for the "WHAT CIVIL COURT JUDGES WANT YOU TO KNOW" manual being used at CLE seminars in various States around the Country by the National Business Institute. Judge Rodriguez also travels around the country as part of the "American Conference Institute" speaking on different areas of the law. Prior to his career on the bench, Judge Rodriguez was a trial lawyer from 1981 to 1994.
---
Hon. Rosa I. Rodriguez (Ret.)
Retired Judge – 11th Judicial Circuit of Florida
Salmon & Dulberg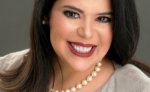 Florida Supreme Court Certified Appellate Mediator, Florida Supreme Court Certified Circuit Civil Mediator, Circuit Judge 19 years, Eleventh Judicial Circuit of Florida, Civil, Criminal, Family, and Juvenile, Divisions.
Yale Law School, JD 1985
Rosa served for 19 years as a Circuit Judge in the Civil, Criminal, Family and JuvenileShe is a recipient of the Dade County Bar Association Judicial Lifetime Achievement Award. Rosa is fluent in Spanish and is available to mediate circuit civil and family cases in the attorneys' offices or in any of our South Florida locations.
---
Angela Daker, Esq.
Partner
White & Case LLP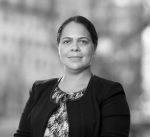 Based in White & Case's Commercial Litigation Group, Angela Daker draws on her extensive courtroom experience to successfully lead teams in federal and state courts. She has conducted a number of evidentiary hearings before judges and jury trials throughout the country. Her key practice areas include commercial litigation, antitrust litigation, class actions, arbitrations, white collar litigation, SEC enforcement actions and environmental litigation. Angela has also conducted internal investigations on behalf of US and non-US-based companies, as well as state attorney general investigations into consumer practices.
Angela is a valued resource for both foreign and domestic clients, who seek the benefit of her extensive experience in matters before federal and state courts. Familiar with the issues particular to her clients' businesses, Angela has accumulated significant knowledge of a diverse array of sectors and takes a hands-on approach, managing all aspects of her matters.
Her extensive track record in litigation, which spans jury trials, evidentiary hearings, oral arguments and appeals, enables Angela to effectively advocate for her clients and to provide her clients with shrewd and insightful representation.
Born and raised on the South Side of Chicago, Angela is now based in the Firm's Miami Office and represents clients in courtrooms across the United States. Prior to joining White & Case, Angela was an associate clinical professor at Northwestern University School of Law, where she represented at risk youth in both juvenile and criminal court.
---
Elliot Kula, Esq.
Principal Partner
Kula & Associates, P.A.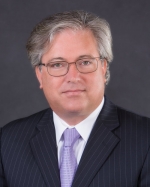 Elliot Kula practices exclusively as an appellate attorney, and earned his Board Certification in Appellate Practice from The Florida Bar in 2010. He has experience representing clients in both state and federal courts, in a variety of substantive areas of the law, and is among a select few appellate practitioners in Florida who maintain a focus on bankruptcy appeals. Kula also provides litigation support during every phase of the litigation in order to optimize the client's position and create efficient and effective strategies for trial counsel. Kula has argued in every District Court of Appeal in Florida, as well as the United States Court of Appeals for the Eleventh Circuit, the Tenth Circuit, and the United States District Court for the Southern and Middle Districts of Florida.
Previously a shareholder with the Greenberg Traurig law firm, where he served as the Administrative Head of the Appellate Practice Group, Kula established his own appellate boutique in 2011. Kula graduated from the University of Minnesota in 1989 with a BA in English, and earned his law degree from Hamline University School of law in 1993. Following his schooling, Kula moved to Miami and became a member of The Florida Bar in 1994.
Recognized by his peers for his expertise in appellate practice, Kula has earned AV® Preeminent™ 5.0 out of 5 rating by Martindale Hubbell. And, Kula has been recognized for his appellate expertise in The Best Lawyers in America since 2006, Florida Super Lawyers since 2008, and Florida Trend's Legal Elite since 2012. His law firm as well has been recognized as a US News & World Report Bes Law Firm in America for appellate practice.
Kula is active in The Florida Bar, having served and currently serving on several standing committees (Appellate Court Rules Committee, Rules of Judicial Administration Committee, and the Rules of Civil Procedure Committee). He is a member and active participant in several voluntary bar organization, including the Miami-Dade Trial Lawyers Association, the Third District Court of Appeal Historical Society, the Appellate Practice and Advocacy Section of the Florida Bar, and the Southern District Bankruptcy Bar Association.
---
Arya Attari Li, Esq.
Partner
Ver Ploeg & Marino, P.A.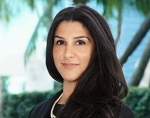 Arya Attari Li is a Partner with Ver Ploeg & Marino, P.A. Mrs. Li focuses her trial practice in the areas of complex insurance coverage and bad faith litigation, representing both policyholders and injured parties. She is admitted to practice before The Florida Bar; the U.S. District Court for the Southern, Middle, and Northern Districts of Florida; and the 11th Circuit Court of Appeals. Mrs. Li is an active member of the American Association for Justice, the Florida Justice Association, the Miami-Dade Trial Lawyers Association, the Dade County Bar Association, the Miami-Dade Chapter of the Florida Association for Women Lawyers, the Miami-Dade Chapter of the Florida Association for Women Lawyers Foundation (serving as a Board Member), Legal Services of Greater Miami (serving as a Board Member), and was a founding board member of the Southeast Chapter of the Iranian American Bar Association. She has been named as a Top Up and Comer Under 40 by the South Florida Legal Guide, On the Rise Honoree by the Daily Business Review, Rising Star by SuperLawyers, 40 Under 40 Outstanding Lawyers in South Florida by the Cystic Fibrosis Foundation, and as a "Woman on the Rise" by the Dade County Bar Association. Mrs. Li received her B.A. degree from the University of Miami and earned her J.D. degree, cum laude, from the University of Miami School of Law.
---
Jennifer Olmedo-Rodriguez, Esq.
Managing Shareholder
Buchanan Ingersoll & Rooney PC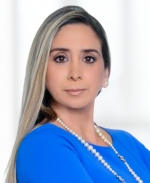 Jennifer Olmedo-Rodriguez focuses her practice on complex commercial litigation, class action defense litigation and civil appellate litigation while utilizing her firm's full-service national platform to counsel her clients. By coordinating and implementing a centralized and unified legal strategy, Jennifer meets her clients' legal needs across diverse practice areas. In this manner, her clients find Jennifer to be a valued counselor who uses her experience as a litigator to help businesses avoid the pitfalls that oftentimes result in costly and extenuated litigation.
Jennifer has litigated a variety of commercial litigation disputes involving banking, UCC issues and construction-defect matters, as well as a variety of contractual disputes, including partnership disputes, non-compete agreements, employment agreements, franchising disputes, and real property disputes in state and federal courts, including commercial and land-lord tenant disputes. She also has experience litigating claims arising under the Florida Deceptive and Unfair Trade Practices Act ("FDUTPA") and defending class actions, including claims brought under the Telephone Consumer Protection Act ("TCPA"). Jennifer also handles all aspects of civil appeals and appellate proceedings in a wide variety of matters, including real property disputes, commercial contractual matters and business torts.
Her combined experience at the trial and appellate levels allows Jennifer to provide clients with the benefits of continuous representation throughout the entire trajectory of their case. Her appellate experience allows her to protect the record and properly prepare a case for appeal as it travels through the trial court. When handling appeals in cases she managed at the trial court level, Jennifer's clients benefit from her intimate, first-hand knowledge of the record. On cases where she solely serves as appellate counsel, Jennifer partners with trial counsel and relies upon her experience to either protect a ruling favorable to her client or pursue reversal of a lower court's legally flawed ruling. Jennifer's appellate experience is further enhanced by the fact that she was appointed to serve on the Appellate Court Rules Committee of the Florida Bar from 2015 to 2018. As a member of this prestigious Committee, Jennifer will use her experience in the industry to help carry out mandates concerning the proposal of new rules of appellate procedure and changes to existing appellate rules.
Additionally, in light of the recent developments in U.S.-Cuba relations, Jennifer is positioning herself to be a leader in the South Florida market to advise clients regarding business opportunities in Cuba. Jennifer recently traveled to Cuba as part of the Florida Bar International Law Section's delegation to meet Cuban lawyers and journalists in order to learn about the Cuban legal system and how foreign companies transact business and invest in Cuba. Since returning from Cuba, Jennifer has been interviewed on WLRN Channel 10's This Week in South Florida with Michael Putney, as well as on Radio Mambi 710 AM by Ninoska Perez Castellon, WPBT's Issues with Helen Ferré and by Women's Wear Daily and co-authored an article, titled "Cuba Awash with Opportunities – and Plenty of Caveats" in the Daily Business Review.
Jennifer's skills and effectiveness as an advocate are self-evident given her achievements on behalf of her clients. Jennifer was recognized as a "Top Up and Comer" in 2015 and 2016 and as a "Top Lawyer" in 2020 and 2017 by the South Florida Legal Guide based on peer nominations intended to recognize attorneys who are well-regarded in the legal profession, have years of experience and a distinguished record of achievement. In 2016, Jennifer received an AV® Preeminent™ Peer Review rating, the highest available mark for professional excellence from Martindale-Hubbell's Peer Review Ratings.
In addition, the Daily Business Review named Jennifer to its "On the Rise" 2015 class, thereby recognizing her as one of 40 South Florida attorneys under the age of 40 "selected not only for what they've achieved thus far, but for what we believe they're likely to accomplish for the legal profession and for their respective communities in the future. In 2020, Jennifer was named a Hispanic Woman of Distinction by Latina Style Magazine, in partnership with Sylvester Comprehensive Cancer Center and Latin Biz Today. In 2021, Jen received the South Florida Legal Award from the South Florida Hispanic Chamber of Commerce, after being nominated by her alma mater, Florida International University.
Jennifer has been named to the Florida Super Lawyers list since 2018 and was selected for inclusion in The Best Lawyers in America© 2020 and 2021 editions in the Commercial Litigation category.
---
Laura M. Reich, Esq.
Partner
Reich Rodriguez, P.A.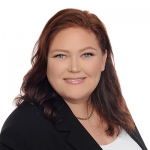 Laura Reich is a commercial litigator with a practice focusing on complex, commercial disputes and arbitration.
Laura represents clients in state and federal courts, as well as before arbitration panels, at both the trial and appellate court levels. Laura is also a neutral (i.e., an arbitrator) on the American Arbitration Associations' roster of neutrals for commercial and consumer disputes and was recognized as an "Up and Coming" attorney in Chambers USA 2017, Florida, Litigation: General Commercial.
Laura has represented international and U.S. corporations and individual clients on a wide variety of issues, including breach of contract, violations of consumer protection statutes, breach of fiduciary duties, antitrust, garnishment, business torts, and regulatory matters.
Laura also has significant experience in class action litigation, both at the trial level and on appeal, with emphasis on the issues specific to defending companies involved in such actions.
---
Daniel Smith, Esq.
Dellecker, Wilson, King, McKenna, Ruffier, & Sos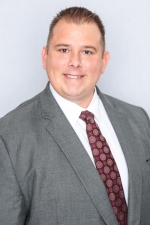 Dan earned his law degree from the University of Florida in 2005 with high honors and his undergraduate degree from the University of Central Florida in 2002 with highest honors. He is a member of the Orange County Bar Association, Florida Justice Association, Central Florida Trial Lawyers Association, and the Florida Bar.
He is admitted into all courts in the State of Florida, the U.S. District Court in the Middle District of Florida, U.S. District Court in the Northern District of Florida, U.S. District Court in the Southern District of Florida, the Eleventh Circuit in the United States Court of Appeals, and the United States Tax Court. Daniel has received multiple distinctions as an Avvo Top Attorney and Avvo Client's Choice Award in 2016.
Dan values his time with his family and is supportive of the role dads can play in their children's lives. In 2017, he co-founded the recurring event series Dan's Donuts with Dad. Knowing the importance of family, Daniel is involved with Family Promise, St. Michael's Preschool, Edgewater High School Wrestling, and is the coach of Ocoee High School Wrestling. He is also a guardian ad litem for at-risk children.
---
Miranda L. Soto, Esq.
Shareholder
Buchanan Ingersoll & Rooney PC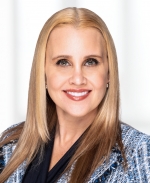 Miranda Soto is Florida Bar Board Certified in Civil Trial Law and has tried approximately 50-70 cases to verdict. She specializes in high-stakes litigation and complex commercial cases on behalf of private equity, hedge funds, high-end insurance companies, law firms and other sophisticated businesses in cases involving commercial and business disputes, professional and legal malpractice claims, product liability, complex fraud matters, public policy matters, cases of first impression, high-stakes personal injury cases, franchisee/franchisor litigation, trust and estate litigation and premises liability at the state and federal levels. Miranda also handles tobacco, addiction and smoking-related injury litigation. Additionally, she has a strong reputation as a lawyers' lawyer and often serves as a consultant on legal and accounting malpractice claims.
Understanding her clients' business is at the core of Miranda's solution-based approach. She knows that learning the ins and outs of her clients' business is crucial in order to provide the best legal advice possible. As legal issues often extend to the company as a whole, Miranda focuses on minimizing disruptions to the business that can and do arise from legal challenges. Her goal is to leverage all possible opportunities for a quick resolution.
Miranda began her career as an Assistant State Attorney in the Miami-Dade County State Attorney's office. She also served as Lead Counsel for Allstate's Miami and Ft. Myers legal offices.
---
Peter Sotolongo, Esq.
Founder
Sotolongo Law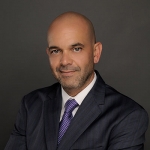 Peter P. Sotolongo, Esq. is the founder of Sotolongo Law. He focuses his practice on Admiralty and Maritime law, Personal Injury and Medical Malpractice. Mr. Sotolongo attended John Jay College of Criminal Justice in New York City, where he obtained his Bachelors' degree in Criminal Justice. Thereafter, he moved to Miami, Florida where he worked as a Bailiff in the Miami-Dade County Courthouse, Circuit Civil Division for four years. During this time, Mr. Sotolongo had the privilege of observing hundreds of trials. Realizing this was his calling, Mr. Sotolongo attended Nova Southeastern University, Shepard Broad Law Center, where he received his Juris Doctorate in 2002. A native of Cuba, Mr. Sotolongo migrated to the United States in 1980 with his family at age nine. Mr. Sotolongo enjoys living a healthy lifestyle, reading and helping those in need. Mr. Sotolongo is admitted to practice by The Florida Bar and the U.S. District Court, Southern District of Florida.
---
Fees
Your discount is automatically applied at check out – no coupon needed.
Three Recorded Package options to choose from:
Video (with sound)* Recording & Materials Package – CD or Download:  $425
Audio Only* Recording & Materials Package – CD or Download:  $425
Order both the Video* and Audio Only* Packages for only $50 more – CD or Download:  $475
*The Video recording is a video of the webinar (with sound). The Audio recording is audio only, for those who wish to listen to it without visuals (such as in the car).
Note: All downloads must be downloaded to a computer first, before transferring them to another device.
For CDs, please add $8.50 shipping and, in CA, sales tax.
*Your discount is automatically applied at check out.
This program will be recorded live on June 8-9.
(Recorded packages are available approximately three weeks after the seminar is held.)
CLE Credit
FL General: This program is approved for 8.5 units of general CLE in Florida through December 31, 2022.
CA General:  This program is approved for 7.0 units of general CLE in California.
NY General: This course is eligible for approval, under New York's CLE Approved Jurisdiction policy, for 7.0 CLE units. Pincus Professional Education is a CA Accredited Provider, which is a NY approved jurisdiction. See Section 6 of the New York State CLE Board Regulations and Guidelines for further information.
This program is approved for CLE in the states listed above.  Upon request, Pincus Pro Ed will provide any information an attorney needs to support their application for CLE approval in other states other than what is listed above.