Circuit Court Boot Camp (7th Annual): A Practical Trial Litigation Skills Seminar (IL)
Audio program! (check our CLE Programs page for live versions)
Taught by sitting judges and very experienced practitioners, this information packed seminar gets excellent reviews (see testimonials) and will help you improve your litigation skills at the state trial court level.
You will learn important procedural issues that commonly trip up attorneys, receive concrete tips and learn how to avoid the frequent mistakes made by attorneys at all levels.
The insight and instruction you receive from the Circuit Court judges on our panels is invaluable, as is the opportunity ask questions throughout the program. See topic list below for details.
NOTE: The audio you will receive for this program will be the 2015 audio for the entire day, and the afternoon session of the 2016 program. The audio recording for the morning session in 2016 was corrupted. However, the morning session in 2015 and 2016 are identical with the same speakers. You will receive the course materials for both programs.
Due to the number of topics covered in the program, we did not have time to incorporate practice exercises.
What You Will Learn
Motions to Dismiss under Sections 2-615 and 2-619
Case management Conference / Scheduling Your Case  
Discovery & E-Discovery 
Regular discovery
Overlooked deadlines
Procedural sssues that are often missed or where mistakes are usually made
Strategies and choices

For settlements
For trial

Circuit Court vs. Federal Court
Latest rules – state vs. federal
Strategies
Cost saving measures
Mistakes not to make
Depositions
State vs. Federal rule differences
Deciding whom to depose
Taking good depositions – mistakes not to make
Making effective use of depositions at trial
Motions for Summary judgment under section 2-1005
Other Motions
Ex parte applications
Continuances
Reconsideration
Substitution of judges
Sanctions
Mediation and Settlement Strategies
Oral Arguments
Heading to Trial 
Pre-Trial timeline
Final status conference
Your Pre-Trial Tasks – Selecting and Dealing with Your Jury
Jury selection in state court – questionnaires
Jury instructions, jury verdict forms
Opening trial briefs
Motions in Limine
Request for admissions of fact
Evidence issues
Motions to Exclude Witness from the Courtroom
Trial Presentation
Opening statements
Direct and Cross-Examination of a regular witness
Direct and Cross-Examination of an expert witness
Objections

Types
Effectiveness
Strategic use

Exhibits

Strategic use
How to submit

Closing Argument
Post-Trial Motions
Motions JNOV
Attorney's Fees
Determining "Prevailing Party" under applicable procedural rules
Filing Notice of Appeal
Judgments
Format
Content

Financial awards
Injunctive relief
Other misc. issues

Requirements for entry in jury trials per the Code of Civil Procedure
Testimonials
"It covered a lot of beneficial discussions. Speakers' experiences were very helpful." – Gabriel Borges, Esq.
"Good substantive content, legal updates, and case law." – David Swiss, Esq.
"I very much liked the opportunity for spontaneous questions and resulting discussion." – Mel Newman, Esq.
"I really enjoyed how the speakers talked about mistakes they'd seen or done. It made it less dry and easier to follow. I really liked the list of objections."
"Nice to have a judge's perspective. [Judge Tailor was a] good speaker. [Megan Thibert-Ind] was my favorite speaker…very engaging and great advice."
"[Morning speakers] were great and worked well together."
"Excellent program and extremely beneficial!" – Peter Benke Esq.
"This was one of the best CLE's I have attended this year." – John A. Doerrer, Esq.
"Great investment to my future in trial practice." – Kevin Borozan, Esq.
"The speakers were informative and animated, keeping me engaged. Many wonderful tips I will carry over into my own practice." – Shanna N. Crafts, Esq.
"This program should be mandatory for all new attorneys." – Anthony McMahon, Esq.
"This was extremely helpful for my practice." – Lhea Keller, Esq.
"Very happy with the practical tips and experience that came out of the seminar." – Jessica Rimkus, Esq.
"Panel/Speakers were very pleasant. Significant amount of information packed in sessions. The seminar was enjoyable and informative." – Greg Sandifer Esq.
"Good info in each section. Thank you." – Eric Chisholm, Esq.
"Extremely well organized, informative, interesting and helpful." – Nancy Pacher, Esq.
"All the speakers were great!" – Amit Patel, Esq.
"Very informative, especially practical pointers."
"I liked having both plaintiff and defense counsel on the same panel.  I like the diversity of the forms represented and appreciated the practical tips." – Natasha Adler, Esq.
"Speakers were very knowledgeable and informative."
"Everything was covered – jury instructions were very helpful."
"Very good course especially when they gave specific stories and/or examples."
"Very good trial advocacy overview." – Amanda Wendorff, Esq.
"The mechanical aspect of litigation improved my knowledge as a new attorney. Understanding the process from beginning to end."
"Really informative and great to hear a judge's perspective, especially one from the law division." – Julie Sieracki, Esq.
"Helpful info presented." – David Mellem, Esq.
"Excellent and hugely helpful. Animated but extememly relevant info…" – Mario P. Carlasare, Esq.
"Engaging, thought-provoking relevant information."
"Great aids. Excellent panel – very informative." – Anthony O'Neill, Esq.
"Good explanation of discovery requirements." – Amy Rapoport, Esq.
"Great discussion of direct and cross."
"Gave a lot of insight on the inner mechanics of the Circuit Court system at trial. A++!"
"Very good. Would recommend to others." – Bruce Theobald, Esq.
"Very experienced speakers with practical real-world examples." – Lisa Clay, Esq.
"Good content!" – Michael Lightfoot, Esq.
"The enumerated lessons (i.e. 10 things to do on direct examination for expert witness) were very valuable!" – Valerie Magnuson, Esq.
"Great tips on drafting discovery requests."
"Excellent examples and analogies."
"Great suggestions! Good to have a judge's perspective."
Faculty
Hon. Patricia O'Brien Sheahan
Circuit Judge
Circuit Court of Cook County, IL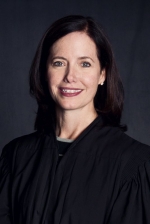 Judge Sheahan is a Cook County Circuit Court judge, currently assigned to Law Division, Motions Section, Calendar D, in Courtroom 2207 of the Daley Center. She oversees a call of approximately 1,300 Law Division cases, which include medical malpractice, motor vehicle accidents, products liability, defamation/libel, premises liability and other general torts. She previously covered civil non-jury and jury trial courtrooms and a civil jury motion call, as well as the post-judgment and miscellaneous remedies call in the First Municipal District. Judge Sheahan serves on the Board of Directors of the Illinois Judges Association and serves as a Topic Editor of the Illinois Judicial Benchbook on Civil Law and Procedure.
Prior to her election in 2014, Judge Sheahan served as Associate General Counsel of the Rehabilitation Institute of Chicago (RIC), now known as the Shirley Ryan Ability Lab. In this capacity, she oversaw all litigation and claims, including case investigations, pre-trial discovery and settlement negotiations. Additionally, she handled and defended all employment/labor matters and claims before the EEOC, the NLRB and the IDHR, including fact conferences, mediations and evidentiary hearings. She also represented RIC in a wide variety of other complex disputes ranging from contractual, insurance coverage and probate matters.
Before joining RIC, Judge Sheahan worked as an attorney at Baker McKenzie in its litigation practice group. She gained extensive federal and state court experience in a wide range of complex civil litigation matters, including medical malpractice, employment, products liability, and class action suits. She also represented clients at the appellate level, including the Illinois Supreme Court and multiple appellate districts throughout the State of Illinois.
---
Hon. Patricia S. Spratt
Judge
Circuit Court of Cook County, Illinois

Patricia S. Spratt was appointed by the Illinois Supreme Court as a Judge for the Circuit Court of Cook County as of September 8th, 2015.
Prior to her appointment, she had a successful litigation practice with a focus on appeals and commercial and business litigation. Prior to joining private practice, Ms. Spratt clerked for then Chief Judge William J. Bauer of the U.S. Seventh Circuit Court of Appeals. Ms. Spratt has also taught Appellate Advocacy at Loyola University, where she previously received her law degree and served as Editor for the Loyola University of Chicago Law Journal.
---
Hon. Sanjay Tailor
Circuit Judge
Circuit Court of Cook County, IL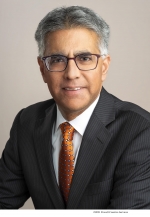 Judge Sanjay Tailor presides over a commercial calendar in the Law Division of the Circuit Court of Cook County, Illinois. Appointed in 2003, his prior assignments include the Domestic Relations and Municipal Divisions of the court. Sanjay practiced law at Chapman and Cutler; the First National Bank of Chicago; and the Cook County State's Attorney's Office, where he supervised attorneys in the torts and civil rights litigation section. Sanjay has taught Illinois civil procedure at Loyola Law School for the last ten years, and regularly teaches at the Illinois Judicial Education Conference. He is a member of the Illinois Supreme Court's Judicial Performance Committee, and chairs the India Committee of the American Bar Association's Section of International Law. He is a cum laude graduate of Loyola University Chicago School of Law.
---
---
Irene Fiorentinos, Esq.
Of Counsel
Jones Day

Irene Savanis Fiorentinos, who joined Jones Day when the Chicago Office first opened in 1987, has extensive experience with complex commercial litigation. She has litigated as much in state as in federal courts, including several jury trials, and is a qualified member of the Northern District of Illinois Trial Bar. She also has significant state and federal appellate experience.
Irene's commercial litigation experience includes commercial disputes arising from acquisitions and divestitures and involving complex breach of contract, indemnification, and fraud claims. She also has litigated securities, environmental, real estate, employment discrimination, trade secret, false claims matters, and a variety of consumer and other types of class actions.
Irene is actively involved in coordinating the Firm's E-Discovery Committee and electronic discovery initiatives. She has played key roles, on several complex matters, as electronic discovery liaison responsible for negotiating with opposing counsel electronic discovery plans and arguing before courts electronic discovery disputes.
Irene regularly counsels U.S. and non-U.S. clients on a variety of litigation-related topics, including implementation of litigation holds and efficient management of all phases of e-discovery. She provides litigation guidance to corporate deal teams.
Irene is active in the Firm's Continuing Legal Education efforts and regularly presents training programs for Firm attorneys and clients. For several years, Irene has been the Firm's delegate to the Coalition of Women's Initiatives in Law, a Chicago-wide organization of more than 40 law firms and corporate legal departments focused on expanding women lawyers' leadership roles. She has been elected to the Coalition's Board of Directors and co-chairs its Membership Committee.
---
Bradley C. Nahrstadt, Esq.
Partner
Lipe Lyons Murphy Nahrstadt & Pontikis Ltd.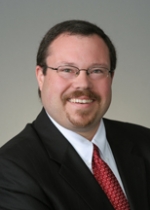 Bradley C. Nahrstadt is a partner of Lipe Lyons Murphy Nahrstadt & Pontikis Ltd., co-chair of the insurance coverage practice group, and a member of the product liability, professional liability and tort defense practice groups. He focuses his practice on defending product liability, professional liability, premises liability, insurance coverage and bad faith and commercial matters in state and federal courts around the country, and also has handled a number of matters at the appellate level. Mr. Nahrstadt is a past chair of the Primerus Defense Institute and has been elected to membership in the American Law Institute. He is "AV Preeminent" peer review rated by Martindale-Hubbell, reflecting the highest peer recognition for ethical standards and legal ability.
Since 2008, Mr. Nahrstadt has been selected by his peers for inclusion in Illinois Leading Lawyers for product liability defense and medical malpractice defense. In 2007, 2010, 2011, 2012, 2013, 2014, 2015 and 2016, he was selected for inclusion in Illinois Super Lawyers for product liability defense, and in 2006 was selected by the Chicago Daily Law Bulletin as one of the "40 Illinois Attorneys under 40 to Watch." Mr. Nahrstadt was also selected as among Chicago's Top Rated Lawyers for 2014 in Commercial Litigation, General Practice and Insurance Law.
In regard to product liability actions, Mr. Nahrstadt has litigated cases involving a wide variety of products, including fine grinding machines, silicone breast implants, dietary supplements, automobile axles, hydraulic automotive lifts, hydraulic jacks, brakes, clutches, child safety seats, chemical floor wax strippers, signal components, genetically engineered corn, rewinders, pharmaceuticals, thermal oxidizers, gravimetric feeders, welding rods and contact lens solution. Mr. Nahrstadt has served as regional counsel for a national testing laboratory, as regional counsel for a large consumer of welding rods, as regional counsel for one of the leading optical manufacturers in the country, and as regional counsel in asbestos litigation for a major domestic clutch manufacturer, a major crane manufacturer, a leading manufacturer of printing presses and a large foreign clutch manufacturer. He currently serves as regional counsel in asbestos litigation for a leading manufacturer of heating and air conditioning units. He has served as the General Editor of IICLE's Illinois Product Liability Practice publication.
As co-chair of the firm's insurance coverage practice group, Mr. Nahrstadt has served as Chicago counsel for a number of insurance companies, including Progressive Insurance Company, Allianz Insurance Company and Capitol Insurance Company. He has been involved in counseling insurance clients regarding the handling of claims. He has prosecuted and defended declaratory judgment actions seeking judicial interpretation of various provisions of general liability and commercial auto policies, and has defended numerous claims alleging insurance company bad
faith.
Mr. Nahrstadt has represented a wide variety of professionals in cases involving claims of malpractice or misfeasance. He has defended insurance agents and brokers in claims alleging fraud and misrepresentation. He has defended nurses and physicians in dozens of malpractice actions. He also has defended engineers, architects and nursing home operators against claims of professional negligence.
---
Judith S. Sherwin, Esq.
Roetzel & Andress

Ms. Sherwin focuses her practice on transactional, regulatory and litigation matters, with specialized expertise in the long-term care/nursing home sectors. She has extensive health care law experience in HIPAA compliance, which includes drafting and review of compliance plans, business associate agreements, counseling on potential data breaches and mandatory statutory and regulatory notifications. Her practice also includes contract review for Stark and Anti-Kickback issues, as well as drafting and monitoring of corporate health care compliance plans relating to corporate governance of health care organizations.
Ms. Sherwin has served as lead counsel on internal investigations to respond to complaints, federal and state government audits, civil investigative demands, whistleblower employee matters. She has defended false claims, violations of the Anti-Kickback Statute, Medicare/Medicaid fraud, billing fraud, and false certification matters.
---
Megan E. Thibert-Ind, Esq.
Partner
McDermott, Will & Emery, LLP

Megan Thibert-Ind is a Partner in the law firm of McDermott Will & Emery LLP and is based in the Firm's Chicago office. Megan has represented clients in a wide variety of complex civil litigation, including anti-trust matters, tax controversy, real estate disputes, tort litigation, and class action defense. Megan is currently representing clients in litigation pending in federal and state courts throughout the country, in addition to administrative agencies, and before the American Arbitration Association.
Representative Experience
Antitrust Litigation: Obtaining a complete dismissal with prejudice on behalf of an international toy maker involved in litigation related to alleged price discrimination, unfair business practices, and Sherman Act claims.
Tax Controversy: Representing a major online travel company in numerous large and complex lawsuits throughout the country. Megan's work includes obtaining dismissal or summary judgment in numerous actions pending against her client for claims relating to whether the company owed certain hotel occupancy taxes based on its online reservation model.
Real Estate Disputes: Obtaining judgment in favor of a national residential construction company. The Court found, and the appellate court later affirmed, that the Plaintiff failed to prove the terms of a proposed purchase and sale, and therefore was not entitled to its claim for specific performance.
Tort Litigation: Successfully obtaining settlement on behalf of an individual plaintiff on claims for fraud, fraudulent concealment, and civil conspiracy linked to the unauthorized investment of her client's money.
Class Action Defense: Defeating certification of a putative nationwide class and obtaining summary judgment, which was later affirmed by the appellate court, in a case brought by consumers asserting consumer fraud and other causes of action related to an online merchant's display of service fees.
Megan dedicates a significant portion of her time to pro bono practice. Her pro bono work focuses on a range of experience, including obtaining a favorable settlement for the victim of a hate crime, representing clients in employment discrimination and unlawful discharge matters, and obtaining a successful judgment on behalf of an elderly man defrauded by his adult son. She dedicates a considerable amount of her practice to firm citizenship. She is a member of the Firm's Pro Bono & Community Service Committee. Megan is a former recipient of the Firm's Pro Bono and Community Service Award. Megan is a member of the Firm's Associate Development Committee and the Gender Diversity Subcommittee. Megan is also a member of the young professionals board for Legal Assistance Foundation of Metropolitan Chicago.
While in law school, Megan served as an articles editor on the Wisconsin Law Review and was a member of the University of Wisconsin Moot Court Board. She also worked on appeals for criminal defendants in the Remington Center Criminal Appeals Project. Megan held a judicial internship for the Honorable Barbara B. Crabb, Former Chief U.S. District Court Judge for the Western District of Wisconsin.
Megan is admitted to practice in Illinois and before the U.S. District Court for the Northern District of Illinois. She is a member of the Illinois and Chicago Bar Associations.
---
James H. Whalen, Esq.
Partner
Lipe Lyons Murphy Nahrstadt & Pontikis Ltd.

James H. Whalen is a partner of Lipe Lyons Murphy Nahrstadt & Pontikis Ltd. and a member of the firm's tort defense, product liability and commercial litigation practice groups. He focuses his practice on construction, business, commercial, product liability, employment discrimination and premises liability litigation in state and federal courts and before state administrative bodies.
Mr. Whalen has extensive experience in disputes arising from construction worksite accidents, representing general contractors and subcontractors. He has defended contractors in high-stakes injury and wrongful death cases involving claims of negligence, unsafe construction practices and failure to provide a safe worksite, as well as breach of contract and contractual indemnity claims related to construction projects. His representations have included contractors such as Leopardo Companies, Inc., Martin Petersen Company, Inc., Edwards Steel Construction Company, Inc. and Huen Electric, Inc.
In his tort defense practice, Mr. Whalen has defended premises liability cases on behalf of municipalities such as the Village of Hoffman Estates, Ill., construction contractors, and live entertainment venues. He also has defended waste disposal and recycling companies in personal injury litigation resulting from catastrophic injuries sustained in motor vehicle accidents and during the use of industrial machinery.
In addition, Mr. Whalen has litigated product liability cases involving a variety of products, including automotive components and automobile tires. He currently represents a major clutch manufacturer and an HVAC manufacturer in asbestos litigation.
Mr. Whalen has represented corporations and limited liability companies in commercial litigation matters involving breach of contract, fraud, breach of fiduciary duty and commercial torts, and has represented consumers in commercial disputes related to class litigation.
Mr. Whalen also represents a consumer lending corporation with operations in Illinois in matters related to statutory and administrative regulation of the consumer lending industry.
In the employment area, Mr. Whalen has defended employment staffing agencies, law firms and restaurants in Title VII discrimination cases, employment contract disputes and other employment-related matters.
Mr. Whalen began his legal career in Chicago representing plaintiffs in personal injury cases. Prior to joining Lipe Lyons, he practiced for several years at two different Chicago-based civil litigation firms where he represented real property developers, motor vehicle dealers, lending companies, food manufacturers and family owned businesses as both plaintiff and defendant in commercial litigation matters involving breach of contract, fraud and disputes under the Uniform Commercial Code, and defended his clients in consumer class action litigation.
---
Ryan E. Yagoda, Esq.
Sukhman Yagoda

Ryan began his professional career in 1999 as an attorney at Ungaretti & Harris — one of Chicago's top 25 largest law firms. As a trial attorney at Ungaretti & Harris, Ryan defended a Chicago law-firm in a Federal Court legal malpractice case arising out of the law-firm's failure to disclose experts in an million personal injury trucking accident case. He also successfully tried a case to verdict against two Kane County doctors for failing to diagnose and treat a deep-vein thrombosis resulting in the death of a 55-year-old husband and father of two.
Ryan's experience at Ungaretti & Harris also included drafting appellate briefs to the United States Court of Appeals for the Seventh Circuit and to the First and Second Districts of the Appellate Court of Illinois (civil and criminal). Some of his published opinions include Davis v. Loftus, 778 N.E.2d 1144 (1st Dist. 2002)(affirming the trial court's holding that income partners are not partners under the Illinois Partnership Act; and People v. Youngerman, 800 N.E.2d 799 (1st Dist. 2003)(reversing the trial court's denial of an independent psychiatric examination for a not guilty by reason of insanity acquittee).
In 2003, Ryan left Ungaretti & Harris to began his career as a personal injury attorney where he has obtained over 0 million in verdicts and settlements for his clients in medical malpractice, product liability, and personal injury cases. In a twenty-month period between July 2008 and February 2010, Ryan obtained six jury verdicts in six different counties (Champaign, Coles, Knox, Fayette, Will, and Cook).
Ryan E. Yagoda earned his B.A. in Speech Communication from the University of Illinois at Urbana-Champaign in 1996. In 1999, he graduated from the Chicago-Kent College of Law with high honors and was a member of the Chicago-Kent Law Review. Ryan joined Kralovec, Jambois & Schwartz in August 2003.
Some of Ryan's Verdicts Include:
Carla Barnwell v. Carle Clinic Association, et al. ,926,747.75
Estate of Jabari Rhodes v. Dr. Khalid Malik, et al. ,757,209.00
Clinton D. Lovell v. Sarah Bush Lincoln Health Center ,380,000.00
Craig Hastings v. PACA of Champaign County ,100,000.00
Estate of Marie Ficarella v. Eric Bass, M.D. ,500,000.00
Estate of Deborah L. Peoples v. Won K. Lee, M.D. ,400,000.00
Kathryn Adams v. Sarah Bush Lincoln Health Center, et al. 1,390.00
Carrie Taylor, D.V.M., v. Steven Potaczek, M.D. 0,000.00
Julie Davis v. John Elsen, M.D., et al. 7,130.00
Judith Cowles v. Adam Romeiser, M.D. 9,708.00
---
Fees
CD INVENTORY CLOSE OUT SALE! 
SELECT CDS REDUCED – 60-94% OFF* 
Audio Course and Materials Package – Download: $425
Audio Course and Materials Package – CD: $425 $25
CDs: plus $8.50 shipping and, in CA, sales tax.
*New orders only, while supplies last.
CLE Credit
IL General:  7.5 units through October 4, 2018.
Professional Responsibility:  1.0 units through October 4, 2018.
CA General:  7.5 units.
This program is approved for CLE in the states listed above.  Upon request, Pincus Pro Ed will provide any information an attorney needs to support their application for CLE approval in other states other than what is listed above.
Terms and Refund Policies
Recording policy: No audio or video recording of any program is permitted.
Seminar Cancellations: Should you be unable to attend for any reason, please inform us in writing no later than 14 days prior to the event and a credit voucher will be issued. If you prefer, a refund, less a $50 non-refundable deposit, will be issued. No refunds or credits will be given for cancellations received within 14 days of an event. However, if you notify us within 14 days of an event, and wish to convert your in-person attendance registration to an Audio CD package (with handout), we can do so. A small additional shipping charge, and sales tax in CA, will be incurred. No shipping charge is incurred for downloads. We will also issue a voucher for the amount paid if you notify us within 14 days and prefer not to have the audio recording.
Substitutions may be made at any time.
Webinars, Tele-seminars and Webcast Cancellations: Once log-in codes and passwords are issued for a webinar, tele-seminars or webcasts, a refund is not possible. If for any reason you cannot attend the event after you have received the codes, we will automatically convert your registration to an instant streaming/instant download or CD format and provide you with the information you need to access the recording after the program concludes and the recording is available.  Conversions to CD require a $8.50 shipping fee, and in CA, 9% sales tax.
Downloads/CDs/DVDs – Refund policy:
Downloads are non-returnable/non-refundable once purchased and received. Tapes, CDs and DVDs are returnable for a full refund or replacement if defective, within 90 days of purchase.
Reminder: The room temperature at hotels and other seminar locations are notoriously hard to control. Please bring a sweater or jacket in case it gets cold and/or layer as if you are going to the movies so you are comfortable.