Circuit Court Boot Camp (5th Annual): A Practical Trial Litigation Skills Seminar (IL)
Audio program! (check our CLE Programs page for live versions)
Taught by sitting judges and very experienced practitioners, this information packed seminar gets excellent reviews (see testimonials) and will help you improve your litigation skills at the state trial court level.
You will learn important procedural issues that commonly trip up attorneys, receive concrete tips and learn how to avoid the frequent mistakes made by attorneys at all levels.
The insight and instruction you receive from the Circuit Court judges on our panels is invaluable, as is the opportunity ask questions throughout the program. See topic list below for details.
What You Will Learn
Case Development & Theories
Motions to Dismiss/Special Motions to Strike under sections 2-615 and 2-619
Discovery & E-Discovery 
Motions for Summary Judgment/Adjudication
Other Motions
Depositions

Oral Arguments
Heading to Trial
Pre-Trial Tasks Matters
Jury Selection – Voir Dire and Questionnaires
Jury Instructions, Jury Verdict Forms
Opening trial briefs
Motions in Limine
Request for admissions of fact
Trial Presentation
Opening Statements
Direct and Cross-Examination of a regular witness
Direct and Cross-Examinations
Objections
Exhibits
Closing Argument
Post-Trial Motions
Motions JNOV
Attorneys' Fees
Determining "Prevailing Party" under applicable procedural rules
Filing Notice of Appeal
Testimonials
"Thought it was very good; enjoyed this very much; this was one of the best CLE's I have attended this year"
"This was extremely helpful for my practice."
"Realized that I know more than I thought on some issues and not as much as I thought about others."
"Great investment to my future in trial practice!"
"Mostly satisfied."
"All the speakers were great!"
"I learned so much in this seminar.
"Program was excellent, good presenters, topics covered were very useful."
"Sample forms and documents are incredibly helpful."
"The speakers were informative and animated, keeping me engaged, many wonderful tips I will carry over into my own practice."
"I appreciated the judge- practitioner dichotomy."
"Everything was relevant and covered."
Faculty
Hon. Dan Kelley (Ret.)
Retired Judge, Circuit Court of Cook County
ADR Systems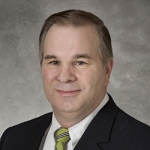 Judge Kelley served as a judge for 24 years. He is an approved mediator for the Circuit Court of Cook County Court-Annexed Major Case Civil Mediation Program.
Since retiring from the bench in 2008, Judge Kelley has been a senior mediator and arbitrator at ADR Systems where he has achieved a notably high settlement rate in complex, multi-party disputes. Judge Kelley maintains a limited law practice at the Law Offices of Daniel J. Kelley.
---
Hon. Michael R. Panter
Associate Judge, Retired
ADR Systems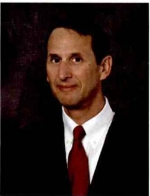 Hon. Michael R. Panter, (Ret.), is a senior mediator and arbitrator at ADR Systems with more than 37 years of legal experience. While on the bench, Judge Panter won acclaim for his settlement abilities. He settled a variety of cases, including medical malpractice claims, construction accidents, motor vehicle accidents, and commercial cases involving contracts, property damage, and fire subrogation. Before becoming a judge, he was an active trial lawyer with his own law firm for about 30 years. He brings a broad perspective to his practice, having served both as a neutral and as an advocate in hundreds of mediations and arbitrations. Immediately prior to becoming a judge, Judge Panter was a full-time faculty member at DePaul University College of Law where he founded DePaul's Litigation Lab, a hands-on educational program for law students that has been the subject of numerous articles. Judge Panter is know for his thorough and intelligent approach to settlements and the boundless energy he brings to the dispute resolution process.
---
Hon. Sanjay Tailor
Judge
Circuit Court of Cook County, IL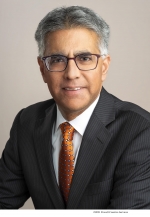 Judge Sanjay Tailor presides over a commercial calendar in the Law Division of the Circuit Court of Cook County, Illinois. Appointed in 2003, his prior assignments include the Domestic Relations and Municipal Divisions of the court. Sanjay practiced law at Chapman and Cutler; the First National Bank of Chicago; and the Cook County State's Attorney's Office, where he supervised attorneys in the torts and civil rights litigation section. Sanjay has taught Illinois civil procedure at Loyola Law School for the last ten years, and regularly teaches at the Illinois Judicial Education Conference. He is a member of the Illinois Supreme Court's Judicial Performance Committee, and chairs the India Committee of the American Bar Association's Section of International Law. He is a cum laude graduate of Loyola University Chicago School of Law.
---
Colleen M. Kenney, Esq.
Partner
Sidley Austin LLP

Colleen M. Kenney is a partner in Sidley's Chicago office. She is the Chicago Chair of Sidley's Ediscovery Task Force and a frequent speaker and panelist on e-discovery related topics. Ms. Kenney is a Certified Public Accountant, a Certified Management Accountant and a member of the Sedona Conference Working Group on Electronic Discovery. Prior to law school, Ms. Kenney worked for four years as an auditor for a large public accounting firm.
Ms. Kenney has nearly 20 years of experience representing clients in complex financial litigation. Ms. Kenney has significant experience in litigating claims relating to financial fraud, including trying claims relating to a failed financial roll-up. Ms. Kenney has extensive experience in assisting clients mediate, arbitrate and litigate complicated and multifaceted disputes in a variety of industries. She has also represented companies in highly intricate accounting-related internal investigations. These investigations have covered numerous industries and a wide range of financial topics.
Ms. Kenney has represented clients in every aspect of financial litigation, including shareholder derivative suits, change in control litigation, corporate internal investigations, Securities & Exchange Commission investigations and securities litigation. Ms. Kenney also counsels both public and private companies on the fiduciary duties of their officers and directors.
---
Adam B. Riback, Esq.
Partner
Levin Riback Law Group, P.C.

Adam joined the firm as a law clerk in 1992. After graduating from Chicago-Kent Law School and passing the Illinois bar exam, Adam became a full time attorney at the firm. Adam prides himself on bringing a solid work ethic and an attention to detail in every case that he handles. It is that work ethic that has greatly contributed to the successful results he has achieved for his clients. His areas of concentration include construction litigation, products liability, premises liability and automobile negligence.
Adam has had the distinct privilege of representing, literally, hundreds of union construction workers over the past 15 years. Those construction workers have included union iron workers, sheet metal workers, carpenters, pipe fitters, electricians, plumbers, and various other specialized union trades. His work in this particular area of the law has yielded results in the millions of dollars for his clients. For example, Adam was able to procure a ,320,000.00 settlement at trial for a 41 year old electrician that sustained a right knee injury due to a slip and fall on oil while working at the defendant's premises. In addition, Adam obtained a ,000,000.00 settlement for a 24 year old ironworker that sustained a torn ligament in his right knee when he slipped on ice, snow and hydraulic fluid at a downtown Chicago construction site.
When not in the office, Adam volunteers his time to many causes, including teaching law students at Northwestern University School of Law. Adam has been an adjunct professor at Northwestern University School of Law since 2006 and has taught the advanced trial advocacy course with his law partner, Richard Levin, since that time. In addition to his teaching responsibilities, Adam has had the distinct privilege of coaching the Northwestern University School of Law National Trial Team since the Spring of 2006. In the past four years, the team has won four championships including the 2006 Buffalo-Niagara Invitational Mock Trial Tournament, the 2008 and 2009 California Attorneys For Criminal Justice Invitational Mock Trial Tournaments and, most recently, the 2010 Midwest Regional Tournament Championship for the National Trial Competition. Adam also teaches at the National Institute For Trial Advocacy (NITA) where he has been involved with teaching young lawyers how to take depositions for the past three years.
While in law school at Chicago-Kent College of Law, Adam was a member of the Moot Court Society and made the Dean's List in 4 of his 6 semesters at law school. In 1993, Adam and his teammates made it to the semifinals of the Jerome Prince Evidence Moot Court Competition in Brooklyn, New York.
Adam was voted an Illinois Super Lawyer in 2008 and 2009. He was also selected by the Chicago Daily Law Bulletin as one of the "40 Illinois Attorneys Under the Age of 40 to Watch" in 2005.
---
Megan E. Thibert-Ind, Esq.
Partner
McDermott, Will & Emery, LLP

Megan Thibert-Ind is a Partner in the law firm of McDermott Will & Emery LLP and is based in the Firm's Chicago office. Megan has represented clients in a wide variety of complex civil litigation, including anti-trust matters, tax controversy, real estate disputes, tort litigation, and class action defense. Megan is currently representing clients in litigation pending in federal and state courts throughout the country, in addition to administrative agencies, and before the American Arbitration Association.
Representative Experience
Antitrust Litigation: Obtaining a complete dismissal with prejudice on behalf of an international toy maker involved in litigation related to alleged price discrimination, unfair business practices, and Sherman Act claims.
Tax Controversy: Representing a major online travel company in numerous large and complex lawsuits throughout the country. Megan's work includes obtaining dismissal or summary judgment in numerous actions pending against her client for claims relating to whether the company owed certain hotel occupancy taxes based on its online reservation model.
Real Estate Disputes: Obtaining judgment in favor of a national residential construction company. The Court found, and the appellate court later affirmed, that the Plaintiff failed to prove the terms of a proposed purchase and sale, and therefore was not entitled to its claim for specific performance.
Tort Litigation: Successfully obtaining settlement on behalf of an individual plaintiff on claims for fraud, fraudulent concealment, and civil conspiracy linked to the unauthorized investment of her client's money.
Class Action Defense: Defeating certification of a putative nationwide class and obtaining summary judgment, which was later affirmed by the appellate court, in a case brought by consumers asserting consumer fraud and other causes of action related to an online merchant's display of service fees.
Megan dedicates a significant portion of her time to pro bono practice. Her pro bono work focuses on a range of experience, including obtaining a favorable settlement for the victim of a hate crime, representing clients in employment discrimination and unlawful discharge matters, and obtaining a successful judgment on behalf of an elderly man defrauded by his adult son. She dedicates a considerable amount of her practice to firm citizenship. She is a member of the Firm's Pro Bono & Community Service Committee. Megan is a former recipient of the Firm's Pro Bono and Community Service Award. Megan is a member of the Firm's Associate Development Committee and the Gender Diversity Subcommittee. Megan is also a member of the young professionals board for Legal Assistance Foundation of Metropolitan Chicago.
While in law school, Megan served as an articles editor on the Wisconsin Law Review and was a member of the University of Wisconsin Moot Court Board. She also worked on appeals for criminal defendants in the Remington Center Criminal Appeals Project. Megan held a judicial internship for the Honorable Barbara B. Crabb, Former Chief U.S. District Court Judge for the Western District of Wisconsin.
Megan is admitted to practice in Illinois and before the U.S. District Court for the Northern District of Illinois. She is a member of the Illinois and Chicago Bar Associations.
---
James H. Whalen, Esq.
Partner
Lipe Lyons Murphy Nahrstadt & Pontikis Ltd.

James H. Whalen is a partner of Lipe Lyons Murphy Nahrstadt & Pontikis Ltd. and a member of the firm's tort defense, product liability and commercial litigation practice groups. He focuses his practice on construction, business, commercial, product liability, employment discrimination and premises liability litigation in state and federal courts and before state administrative bodies.
Mr. Whalen has extensive experience in disputes arising from construction worksite accidents, representing general contractors and subcontractors. He has defended contractors in high-stakes injury and wrongful death cases involving claims of negligence, unsafe construction practices and failure to provide a safe worksite, as well as breach of contract and contractual indemnity claims related to construction projects. His representations have included contractors such as Leopardo Companies, Inc., Martin Petersen Company, Inc., Edwards Steel Construction Company, Inc. and Huen Electric, Inc.
In his tort defense practice, Mr. Whalen has defended premises liability cases on behalf of municipalities such as the Village of Hoffman Estates, Ill., construction contractors, and live entertainment venues. He also has defended waste disposal and recycling companies in personal injury litigation resulting from catastrophic injuries sustained in motor vehicle accidents and during the use of industrial machinery.
In addition, Mr. Whalen has litigated product liability cases involving a variety of products, including automotive components and automobile tires. He currently represents a major clutch manufacturer and an HVAC manufacturer in asbestos litigation.
Mr. Whalen has represented corporations and limited liability companies in commercial litigation matters involving breach of contract, fraud, breach of fiduciary duty and commercial torts, and has represented consumers in commercial disputes related to class litigation.
Mr. Whalen also represents a consumer lending corporation with operations in Illinois in matters related to statutory and administrative regulation of the consumer lending industry.
In the employment area, Mr. Whalen has defended employment staffing agencies, law firms and restaurants in Title VII discrimination cases, employment contract disputes and other employment-related matters.
Mr. Whalen began his legal career in Chicago representing plaintiffs in personal injury cases. Prior to joining Lipe Lyons, he practiced for several years at two different Chicago-based civil litigation firms where he represented real property developers, motor vehicle dealers, lending companies, food manufacturers and family owned businesses as both plaintiff and defendant in commercial litigation matters involving breach of contract, fraud and disputes under the Uniform Commercial Code, and defended his clients in consumer class action litigation.
---
Ryan E. Yagoda, Esq.
Sukhman Yagoda

Ryan began his professional career in 1999 as an attorney at Ungaretti & Harris — one of Chicago's top 25 largest law firms. As a trial attorney at Ungaretti & Harris, Ryan defended a Chicago law-firm in a Federal Court legal malpractice case arising out of the law-firm's failure to disclose experts in an million personal injury trucking accident case. He also successfully tried a case to verdict against two Kane County doctors for failing to diagnose and treat a deep-vein thrombosis resulting in the death of a 55-year-old husband and father of two.
Ryan's experience at Ungaretti & Harris also included drafting appellate briefs to the United States Court of Appeals for the Seventh Circuit and to the First and Second Districts of the Appellate Court of Illinois (civil and criminal). Some of his published opinions include Davis v. Loftus, 778 N.E.2d 1144 (1st Dist. 2002)(affirming the trial court's holding that income partners are not partners under the Illinois Partnership Act; and People v. Youngerman, 800 N.E.2d 799 (1st Dist. 2003)(reversing the trial court's denial of an independent psychiatric examination for a not guilty by reason of insanity acquittee).
In 2003, Ryan left Ungaretti & Harris to began his career as a personal injury attorney where he has obtained over 0 million in verdicts and settlements for his clients in medical malpractice, product liability, and personal injury cases. In a twenty-month period between July 2008 and February 2010, Ryan obtained six jury verdicts in six different counties (Champaign, Coles, Knox, Fayette, Will, and Cook).
Ryan E. Yagoda earned his B.A. in Speech Communication from the University of Illinois at Urbana-Champaign in 1996. In 1999, he graduated from the Chicago-Kent College of Law with high honors and was a member of the Chicago-Kent Law Review. Ryan joined Kralovec, Jambois & Schwartz in August 2003.
Some of Ryan's Verdicts Include:
Carla Barnwell v. Carle Clinic Association, et al. ,926,747.75
Estate of Jabari Rhodes v. Dr. Khalid Malik, et al. ,757,209.00
Clinton D. Lovell v. Sarah Bush Lincoln Health Center ,380,000.00
Craig Hastings v. PACA of Champaign County ,100,000.00
Estate of Marie Ficarella v. Eric Bass, M.D. ,500,000.00
Estate of Deborah L. Peoples v. Won K. Lee, M.D. ,400,000.00
Kathryn Adams v. Sarah Bush Lincoln Health Center, et al. 1,390.00
Carrie Taylor, D.V.M., v. Steven Potaczek, M.D. 0,000.00
Julie Davis v. John Elsen, M.D., et al. 7,130.00
Judith Cowles v. Adam Romeiser, M.D. 9,708.00
---
Fees
CD INVENTORY CLOSE OUT SALE! 
SELECT CDS REDUCED – 60-94% OFF* 
Audio Course and Materials Package – Download: $425
Audio Course and Materials Package – CD: $425 $25
CDs: plus $8.50 shipping and, in CA, sales tax.
*New orders only, while supplies last.
CLE Credit
IL General:  6.0 units
Professional Responsibility:  1.0 unit
CA General:  6.0 units.
This program is approved for CLE in the states listed above.  Upon request, Pincus Pro Ed will provide any information an attorney needs to support their application for CLE approval in other states other than what is listed above.
Terms and Refund Policies
Recording policy: No audio or video recording of any program is permitted.
Seminar Cancellations: Should you be unable to attend for any reason, please inform us in writing no later than 14 days prior to the event and a credit voucher will be issued. If you prefer, a refund, less a $50 non-refundable deposit, will be issued. No refunds or credits will be given for cancellations received within 14 days of an event. However, if you notify us within 14 days of an event, and wish to convert your in-person attendance registration to an Audio CD package (with handout), we can do so. A small additional shipping charge, and sales tax in CA, will be incurred. No shipping charge is incurred for downloads. We will also issue a voucher for the amount paid if you notify us within 14 days and prefer not to have the audio recording.
Substitutions may be made at any time.
Webinars, Tele-seminars and Webcast Cancellations: Once log-in codes and passwords are issued for a webinar, tele-seminars or webcasts, a refund is not possible. If for any reason you cannot attend the event after you have received the codes, we will automatically convert your registration to an instant streaming/instant download or CD format and provide you with the information you need to access the recording after the program concludes and the recording is available.  Conversions to CD require a $8.50 shipping fee, and in CA, 9% sales tax.
Downloads/CDs/DVDs – Refund policy:
Downloads are non-returnable/non-refundable once purchased and received. Tapes, CDs and DVDs are returnable for a full refund or replacement if defective, within 90 days of purchase.
Reminder: The room temperature at hotels and other seminar locations are notoriously hard to control. Please bring a sweater or jacket in case it gets cold and/or layer as if you are going to the movies so you are comfortable.