Chapter 11 Challenges: Going Beyond the Basics
Audio program! (check our CLE Programs page for live versions)
This program is no longer approved for CLE Credit in Florida. It is now 50% off. 
If you are interested in an updated version of this course, please see our Business Bankruptcy 101 recording.
The focus of the program is to increase your Chapter 11 knowledge and skills when handling a Chapter 11 case.
At this seminar you will delve into the complications, risks and parts of Chapter 11 fraught with mistakes and you will learn how to effectively handle intricate tasks, difficult issues and thorny personalities. You will also learn to avoid the worst of the missteps
This program is taught by seasoned practitioners who will provide you with their perspectives and experience in successfully handling the complications you face when representing your clients in Chapter 11 cases.
This program assumes a basic knowledge of bankruptcy law. If you are a beginner, you may want to consider purchasing our Bankruptcy for the Non-Bankruptcy Attorneys program.
Recorded in 2016.
Do you want to improve your public speaking skills? Get Faith Pincus' newly published book Being Heard: Presentation Skills for Attorneys, from the ABA now (ABA members receive 10% off). It is also available on Amazon in Kindle and paperback versions.
What You Will Learn
The early stuff – retention issues
Individual & Business

Complex cash collateral issues
Single Asset Real Estate Cases and Dismissal
What's in the middle stage – Difficulties Before Plan Confirmation
Automatic Stay/Stay Relief in "Special" Chapter 11 Situations
Assumption/Rejection of Executory Contracts/Unexpired Leases
Nuanced 363 sales issues in Chapter 11
The difficulties with Plan Confirmation and Classification of Claims
Businesses

Classifications and concerns

Separate classification of unsecured claims

Voting issues

Solicitation and balloting
Stations Holdings and NII Holdings
In re Indianapolis Downs, LLC 

Third Party Releases
Cramdown Issues

Interest Rates – election – how, when to use, oppose

Who may object to confirmation

Party in Interest, Waiver, Appeals
Ineligible to vote
The Unique Differences with an Individual Chapter 11 case
Overview and Differences between Individual Chapter 11 Cases and Other Types of Cases

Differences between Individual Chapter 11 Cases and Corporate Chapter 11 Cases

Disposable Income Requirements
Property of the Estate
Mortgage Modification Mediation (MMM) and Motions to Value
Other Differences

Differences between Individual Chapter 11 Cases and Chapter 13 Cases

Cash Collateral
Voting
The Bankruptcy Estate
Confirmation Requirements
Other Differences

Employment issues

Representing interests of the Debtor as an individual versus representing interests of the Debtor as a fiduciary of the estate
Conflict Issues and Disinterestedness

§1115 and use of cash
Risk Factors/Issues inherent in Individual Chapter 11 Cases
Strategy if faced with an 1111(b) election
Plan Drafting Issues

Preparing a Plan and Disclosure Statement in an Individual Chapter 11 Case
Dealing with Property Taxes, Tax Certificates and other Liens
Issues, including Plan treatment concerning Non-dischargeable Association Fees under 523(a)(16)

Confirmation Issues
Voting issues / Classification of Claims (Unsecured vs. Partially Unsecured Claims)
Absolute Priority Rule

Absolute Priority Rule post-BAPCPA and Recent Trends
Tactics to avoid application of the rule

Objections under 1129(a)(15)
Finding Affirmative Votes
Other Confirmation Issues

Post Confirmation Issues
Closing the Case
Post Confirmation Defaults
Timing of Discharge
Post Confirmation Tasks, Issues and Strategies
Claim Objections

Ivanhoe issues – claims against guarantor debtors/estates
Burden shifting issues and sufficiency of claims objections.
Whether filing a POC after SOL on the underlying claim expires violates FDCPA
Filing POCs for amounts not contemplated under loan documents
Considerations with lawyers signing POCs

Other Post Confirmation Litigation

Fradulent transfers

Mere conduit affirmative defense issues
Necessity of a "golden creditor"
Jurisdictional and Forum Issues that will or may arise

related to/non core issues and considerations – finding of facts and conclusions of law
state court v. bankruptcy court – number of appeals and other considerations
Withdrawal of the reference
POC filed v. not filed – jury waiver

Preferences

Subsequent New Value Defense – whether or not the new value must remain unpaid – should it?  Policy considerations v. 11th Circuit's view
Revival of a debt after preference

Tie-ins to third-party releases in plans
Critical Case Law Update – what will impact your client now
Testimonials
"Great! [It was] very organized with good handouts." – Jennifer Harley, Esq.
"Excellent presentation…and comprehensive materials." – Steven Beiley, Esq.
"[Speaker] was very good."
Faculty
Jeffrey P. Bast, Esq.
Partner
Bast Amron LLP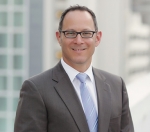 Jeffrey Bast's practice focuses on bankruptcy and insolvency, emphasizing corporate reorganization, restructuring, creditors' rights, workouts, and commercial litigation in several industries, including real estate, retail, healthcare, telecommunications, internet and technology, hotels, textiles, transportation, franchise operations, travel, aviation, manufacturing, and financial institutions.
Jeff also provides insolvency-related advice and has extensive experience with all aspects of bankruptcy litigation, appeals and legal opinions for complex transactions.
He now represents corporate debtors, shareholders, trustees, receivers, indenture trustees and creditors' committees, as well as financial institutions and other secured and unsecured creditors in complex workouts, reorganizations and liquidations.
---
Ileana Espinosa Christianson, Esq.
Partner
Stone, Glass & Connolly, LLP

Ileana E. Christianson is a partner with Stone, Glass & Connolly, LLP and practices commercial litigation, insurance defense, and bankruptcy. She is experienced in handling an array of business litigation, including real estate, construction and other contractual disputes, as well as in representing creditors, receivers, assignees, creditors' committees, buyers, fiduciaries and trustees in bankruptcy and insolvency cases.
Mrs. Christianson earned her Bachelor of Business Administration from the University of Miami in 2000 and her Juris Doctorate degree from Boston College in 2003. She is admitted to practice in Florida, in the U.S. District Courts for the Southern and Middle Districts of Florida and in the 11th Circuit U.S. Court of Appeals.
Mrs. Christianson is a past president of the Bankruptcy Bar Association for the Southern District of Florida. She served as student body president for both Boston College Law School and the University of Miami. She currently serves as president of the BC Law Alumni Council Florida Chapter. Mrs. Christianson is an adjunct professor and teaches bankruptcy at Florida International University College of Law.
Mrs. Christianson was the recipient of the BC Law "Most Outstanding Graduate Award for Scholarly Achievements and Contributions." She was honored by Legal Aid and Put Something Back with the Pro Se Clinic Bono Award, by the Daily Business Review as a Rising Star, by the Cystic Fibrosis Foundation with the 40 Under 40 Outstanding Lawyers of Miami-Dade County Award, and by the American Society of Legal Advocates with the Top 40 Under 40 Bankruptcy Lawyers Award. She has been named a Florida Super Lawyers Rising Star since 2009.
Mrs. Christianson resides in the Village of Pinecrest with her husband and three children.
---
Daniel M. Coyle, Esq.
Astigarraga, Davis, Mullins & Grossman

Daniel Matthias Coyle focuses his practice on bankruptcy, creditors' rights, secured transactions, collections, executions, asset recovery and cross-border insolvency, regularly representing financial institutions and other creditors in bankruptcy and state court litigation.
He received his law degree from the University of Miami, School of Law, magna cum laude, and is a member of the University of Miami School of Law's Chapter of the Order of the Coif in recognition of his high academic achievements. While a law student he was a Semi-Finalist in the 1L Moot Court Competition, completed the Pre-Trial Portion of the Litigation Skills Program with Honors, and received the Dean's Merit Award for European Community Law. He also participated in a Comparative Law program in Greece and Spain.
As a Presidential Scholar, Mr. Coyle received his B.A. cum laude from Saint Anselm College in Manchester, New Hampshire. Upon graduation, he served as a corrections officer at the New Hampshire Department of Corrections.
He represents creditors in commercial loan enforcement cases, including actions for foreclosure of commercial real property and replevin of personal property, and suits on notes and guaranties. Mr. Coyle also represents creditors in bankruptcy proceedings filed under Chapters 7, 11 and 13 of the Bankruptcy Code both in main case and adversary proceedings, including, but not limited to, preference actions, fraudulent transfer actions and discharge/dischargeability actions. He also represents creditors in the negotiation and documentation of workout agreements, loan restructuring, forbearance agreements and loan sale agreements. Additionally, he represents aggregate bodies of foreign creditors in United States Bankruptcy Proceedings, including obtaining foreign main recognition under Chapter 15 of the U.S. Bankruptcy Code. He also represents clients seeking to domesticate and enforce foreign judgments, including post-judgment discovery, proceedings supplementary, fraudulent transfer and executions; and foreign clients seeking documentary and testimonial evidence through initiating ancillary discovery proceedings under 28 U.S.C. §1782. Mr. Coyle co-authored an article with Gregory S. Grossman entitled "When a Lender Fails, Its Borrower's Litigation Defenses May Be (D'Oench) Duhmed," appearing in the January 2013 issue of the Florida Bar Journal.
Daniel Coyle is admitted to practice in the State of Florida, in the United States District Court for the Southern of Florida, the United States District Court for the Middle District of Florida, the United States Bankruptcy Court for the Southern District of Florida and the United States Bankruptcy Court for the Middle District of Florida. He is a member of the Bankruptcy Bar Association and the American Bar Association.
---
David A. Samole, Esq.
Partner
Kozyak Tropin & Throckmorton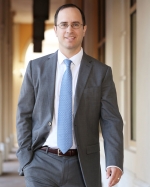 David Samole is a partner at Kozyak Tropin & Throckmorton. He focuses his practice on corporate bankruptcy and insolvency-related litigation matters, representing parties in corporate reorganization, liquidation, workouts and financially distressed transactions. David's experience includes representing corporate debtors, creditors, committees, trustees and related parties in contested Chapter 11 proceedings, including principals, guarantors and Section 363 asset purchasers in the real estate, hospitality, retail, aviation, banking, healthcare, maritime, and construction industries, as well as in cross-border insolvencies.
David also handles many of the firm's more complex trustee matters, including in the bank holding and Ponzi scheme litigation contexts, in addition to the firm's clients facing potential exposure for avoidable transfers under the Bankruptcy Code. David frequently represents commercial landlords and other corporate entities in bankruptcy proceedings and insolvency-related litigation throughout the country. His practice includes bankruptcy appeals.
David is an avid sports fan. He enjoys running on a daily basis and is often present at home games for the Miami Heat. He lives in Miami with his wife, Brigid, who is an attorney and their two children.
---
Jeffrey N. Schatzman, Esq.
Partner
Schatzman & Schatzman, P.A.

Jeffrey N. Schatzman is a native of Miami, Florida. He received his undergraduate degree in Political Science from the University of Florida in 1986 and his J.D. degree from the Thomas M. Cooley Law School in Lansing, Michigan in 1989.
Mr. Schatzman is a member of The Florida Bar and is admitted to practice in all Florida State Courts as well as the Federal District and Bankruptcy Courts for the Southern and Middle Districts of Florida.
Mr. Schatzman concentrates his practice in the areas of Bankruptcy, representing both creditors and debtors; Commercial Collections; Commercial Litigation; and Commercial Transactions.
He has been a member of the Bankruptcy Bar Association for the Southern District of Florida, the American Bar Association, Dade County Bar Association, American Bankruptcy Institute and the Commercial Law League of America.
Mr. Schatzman has achieved an AV rating by Martindale-Hubbell, has been selected by his peers as one of Florida Trend Magazine's "Legal Elite" Top Attorneys in Florida and has been recognized as one of South Florida's Top Rated Lawyers by ALM (Law.com).
On April 13, 2013, Mr. Schatzman was elected Pesident of the Commercial Law League of America. He has been passionately involved with the Commercial Law League of America since 1991 and has held numerous positions within the League during that time.
---
Zach B. Shelomith, Esq.
Founding Shareholder
Leiderman Shelomith, P.A.

Zach B. Shelomith is a founding Shareholder at Leiderman Shelomith, P.A. He handles personal bankruptcy matters, corporate bankruptcy matters, Assignments for the Benefit of Creditors and, bankruptcy litigation.
Prior to forming the firm, Zach served as a Judicial Intern to the Honorable A. Jay Cristol, Chief Bankruptcy Judge Emeritus for the Southern District of Florida. Zach obtained a B.B.A. from the University of Miami and a J.D. from the University of Miami School of Law, where he was awarded the American Bankruptcy Journal Prize.
---
Fees
Audio Course and Materials Package – Download or CD: $425 $212.50
CDs: plus $8.50 shipping and, in CA, sales tax.
Note: This program is no longer approved for CLE credit in Florida.
CLE Credit
FL General: This program is no longer approved for CLE credit. Approval expired on May 31, 2018.
CA General:  This program is approved for 7.0 Units in California.
This program is approved for CLE in the states listed above.  
Upon request, Pincus Pro Ed will provide any information an attorney needs to support their application for CLE approval in other states other than what is listed above.
Terms and Policies
Recording policy: No audio or video recording of any program is permitted.
Seminar Cancellations: Should you be unable to attend for any reason, please inform us in writing no later than 14 days prior to the event and a credit voucher will be issued. If you prefer, a refund, less a $50 non-refundable deposit, will be issued. No refunds or credits will be given for cancellations received within 14 days of an event. However, if you notify us within 14 days of an event, and wish to convert your in-person attendance registration to an Audio CD package (with handout), we can do so. A small additional shipping charge, and sales tax in CA, will be incurred. No shipping charge is incurred for downloads. We will also issue a voucher for the amount paid if you notify us within 14 days and prefer not to have the audio recording.
Substitutions may be made at any time.
Webinars, Tele-seminars and Webcast Cancellations: Once log-in codes and passwords are issued for a webinar, tele-seminars or webcasts, a refund is not possible. If for any reason you cannot attend the event after you have received the codes, we will automatically convert your registration to an instant streaming/instant download or CD format and provide you with the information you need to access the recording after the program concludes and the recording is available.  Conversions to CD require a $8.50 shipping fee, and in CA, 9% sales tax.
Downloads/CDs/DVDs – Refund policy:
Downloads are non-returnable/non-refundable once purchased and received. Tapes, CDs and DVDs are returnable for a full refund or replacement if defective, within 90 days of purchase.
Reminder: The room temperature at hotels and other seminar locations are notoriously hard to control. Please bring a sweater or jacket in case it gets cold and/or layer as if you are going to the movies so you are comfortable.