Cannabis Law and Practice 101 (IL)
For attorneys who want to expand their practice and serve clients in the area of cannabis law, and those that want to catch up on the implementation of the 2013 statute, please join us at this fascinating new program: Cannabis Law and Practice 101.  
Faculty will help attendees navigate the industry and legal ramifications of the Compassionate Use of Medical Cannabis Pilot Program Act and we'll provide a full picture of the regulatory framework, statutes, and agencies involved.
We'll discuss issues such as investing in the industry, banking challenges, real estate and leasing contracts, federal enforcement and litigation.
We also have an attorney who is an operator/producer on board to provide insight on the areas of legal representation most useful to, and sought out by, operators in the legal cannabis space.
We hope you will join us. Don't miss the optional networking lunch. Register for it when you check out — it usually sells out.
Agenda
(times are not exact and may change)
8:30  – 9:30
The Legalization of Marijuana: Background and Statutes discussion
Erin Alexander and Eric Berlin
Overview of legal and regulatory framework of IL Compassionate Use of Medical Cannabis Pilot Program Act

Statutes, Rules, regulations
Agencies regulating
Any potential changes

Licensing and permit status and predictions
Proposed legislation legalizing adult use
Types of Clients attorneys are likely to see in the Industry
9:30 – 10:30
Federal Regulatory Framework and Enforcement
Bryna Dahlin and Michael Chernis
McIntosh Case
What will happen under Trump
State v. Federal Law
Criminal Exposure
Department of Justice Rules – Funds on enforcement
Defenses available in Federal Court 
10:30 – 10:45
BREAK
10:45 – 11:30
Banking
Manny Flores  
Challenges in maintaining banking accounts
DOJ policy issues for banks three years ago
Federal banking laws background and guidelines
Due Diligence
Advice for clients
Representing dispensaries
11:30 – 12:15
Investing
Adam Fayne
Recent trends in investing in cannabis operation
Challenges with investing in cannabis businesses
Common investor concerns
Funding / capital raising from the investor's perspective
Transactions
— 12:15 – 1:15 Lunch  —
(optional ticketed networking lunch or lunch on your own – please select at registration)
Afternoon Session: 1:15 – 5:30
1:15 – 2:00
Cannabis Cultivator/Producer Operations
Charlie Bachtell
Provide insight on the areas of legal representation most useful to, and sought out by, operators in the legal cannabis space.
Day-to-day matters such as:

Capital raising
HR
Litigation
Partner disputes, etc.

The application processes:

Regulation comprehension
Corporate formation,
Application arrangement/drafting, etc.
2:00 –  3:00
Employment Issues
David Birnbaum
Overview of issues facing employers
Overview of legal issues and developing case law in IL and other states
Practical advice for advising employers
3:00 – 3:15
BREAK
3:15 – 4:15
Real Estate Transactions
Michael Delrahim
Real property purchase & sale agreements;
Cannabis-intensive lease provisions;
Remedies for dealing with defaults
4:15 – 5:15
Cannabis Related Litigation (and avoiding it)
Dina Rollman and Julie Stewart
The types of litigation most likely to occur
Best practices to avoid lawsuits
Forums and venue, including ADR clauses
Tips on handling lawsuits
5:15 – 5:30
Final q/a
Dates and Times and Locations
October 6, 2017
8:30 a.m. – 5:30 p.m.
Pincus Professional Education
@ the Robert A. Clifford Seminar Room
321 S. Plymouth Court, Fifth Floor
Chicago IL 60604
(Be sure to arrive at least ten minutes before start time if you want to make sure you have a good seat)
Testimonials
"I have utilized all of the service providers that I noted in the [Recorder] survey and truly felt I received great service from each. My favorite continuing legal education seminar provider, Pincus Professional Education. is particularly noteworthy though. I have attended about five Pincus seminars. Each was phenomenally packed with useful content and had presenters/speakers of the highest skill level. I would unhesitatingly recommend Pincus to other lawyers and am already planning my next couple of seminars with this CLE provider."  –  Quote from The Recorder's 'Best of CA' survey.
Faculty
Erin Alexander, Esq.
Erin Alexander brings a decade of legal experience in the highly regulated gaming industry to the cannabis industry. As an attorney with the Illinois Gaming Board for five years, she counseled the Board and its staff regarding all legal and policy aspects of Gaming Board functions, including the investigation and licensing of individuals and financial transactions with multi-jurisdictional components.
After leaving the Board in 2011, she expanded the breadth of her investigative and compliance experience by working for Spectrum Gaming Group, a leading independent research and professional services firm for the gaming industry, on projects for jurisdictions new to casino gaming. She has also acted as a consultant for Illinois gaming companies, conducting compliance reviews and assessments.
Erin's cannabis experience includes representing a business involved in writing certifications for medical cannabis cards in Illinois, working with a company to draft standard operating procedures for an out-of-state dispensary and assisting a company with a dispensary application in a jurisdiction that has recently legalized medical cannabis. She is a Director and the Co-Vice President of Illinois Women in Cannabis, an organization committed to ensuring that women have meaningful role in the success of Illinois' Medical Cannabis Pilot Program. She is also Secretary of the Illinois Cannabis Bar Association. Erin received her law degree from Northwestern University School of Law and her B.A. in Political Science from Florida State University.
---
Charles Bachtell
CEO
Cresco Labs

Charles Bachtell is the CEO of Cresco Labs, LLC. Bachtell is an attorney and brings with him deep legal expertise in both corporate governance and complex regulatory compliance. Bachtell helped Cresco secure each of the five (5) licenses that it currently holds and continues to work tirelessly to ensure that Cresco remains an industry leader, setting new standards for a progressive, transparent and reputable medical cannabis community, and operating at all times in a professional, secure and compliant manner. Bachtell is a founding member of the Illinois Cannabis Bar Association and the Medical Cannabis Alliance of Illinois.
Prior to Cresco Labs, Bachtell served for 8 years as the Executive Vice President and General Counsel of Guaranteed Rate, the nation's seventh largest mortgage bank – a leading attorney during the reform of the US mortgage industry, Bachtell established himself as one of the industry's foremost authorities on regulatory affairs and compliance in one of the nation's most heavily regulated industries.
---
Eric P. Berlin, Esq.
Partner
Jones Day

Eric Berlin has extensive trial and courtroom experience, particularly in litigation involving health care, antitrust law, and government investigations. Eric is also widely known in Illinois for his work on issues related to medical cannabis.
Eric has represented clients in some of the nation's most high profile health care and antitrust litigations, including Abbott Laboratories in multi-state False Claims Act litigation over pharmaceutical pricing. His victories include a trial in a .3 billion Sherman Act and the Robinson-Patman Act case, a False Claims Act case against major pharmacies, arbitrations involving the tobacco manufacturers national settlement with states, an international arbitration between agricultural companies, and appeals in the 6th, 7th, and 9th U.S. Courts of Appeals. Eric has recently represented Cardinal Health in two antitrust cases involving medical-surgical distribution services and CareCentrix in an arbitration against the company's largest home health provider. He has been named a "key partner" in the Global Competition Review's survey of the world's leading competition law practices and economists.
Eric is also active in the community and civic affairs, including on the boards of directors for the Better Government Association in Chicago and for the University of Chicago's Gastro-Intestinal Research Foundation and as an officer for his Dartmouth College class. He worked pro bono for over five years with patients, elected legislators, the Illinois Governor and other stakeholders to pass a law in Illinois permitting responsible, legal access to medical cannabis for patients with debilitating medical conditions.
---
David S. Birnbaum, Esq.
Partner
Jones Day

David Birnbaum represents employers in a broad range of labor and employment matters. A substantial portion of his practice focuses on labor relations issues, including collective bargaining, union organizing and decertification proceedings, unfair labor practice cases, strikes and picketing disputes, corporate campaigns, arbitrations, and Section 301 litigation.
David recently advised the City of Detroit on labor and employment matters in connection with the city's historic chapter 9 bankruptcy and other restructuring matters. In that role, he negotiated collective bargaining agreements with numerous unions, including some of the city's largest public safety unions. David also advised the city in restructuring its workforce in order to achieve operational efficiencies. Previously, he played a significant role in the Firm's representation of a multiemployer bargaining coalition consisting of 30 freight rail carriers before Presidential Emergency Board 243. The board, which was tasked with developing recommendations for a collective bargaining settlement to avoid a national strike, adopted the vast majority of the railroads' arguments.
David's litigation experience includes cases arising under ERISA, the FLSA, Title VII, the ADA, the FMLA, the Federal Railroad Safety Act, and a variety of state law statutes. Additionally, he frequently counsels employers regarding compliance with employment laws, hiring and firing, compensation and benefits, noncompete agreements, reductions in force, employment and severance agreements, and business transactions, including mergers and acquisitions.
David is a frequent speaker on labor and employment issues. He coauthors the PLI Labor Management Law Answer Book and is a contributing editor to The Developing Labor Law.
---
Michael S. Chernis, Esq.
Partner
Chernis Law Group

Michael Chernis is one of California's premier experts on marijuana legal issues whether it's criminal, civil, federal, or business related. His law firm, Chernis Law Group P.C. in Santa Monica California, serves the varied needs of collectives, dispensaries, deliveries, cultivators, manufacturers and other medical cannabis clients, including a number of leading cannabis brands. His experience as a federal criminal defense attorney gives him a unique perspective on federal enforcement issues as they pertain to the cannabis industry. As Policy Director of the Los Angeles Cannabis Task Force, he has been at the forefront of driving ballot issues and working with lawmakers to enact changes in the law that will benefit existing and prospective stakeholders.
---
Bryna Dahlin
Partner
Rollman & Dahlin LLP

Bryna Dahlin brings a wealth of corporate counseling and litigation experience to Rollman & Dahlin. From startups to Fortune 100 companies, she has counseled clients in a wide array of industries and has successfully represented them in high-stakes disputes across the country.
Bryna has developed a reputation for staying focused on the big picture, clearing through the clutter as she guides her clients to success. She excels at gaining a practical understanding of her client's business, which is crucial to efficiently address their legal issues. Clients praise her effective communication skills and proven ability to get outstanding results.
Bryna helps her clients navigate the complex regulations and laws that apply to them, often across multiple federal and state government bodies, including those relating to product labeling and product safety, advertising, and brand protection.
Bryna is also a skilled trial lawyer who has represented clients in an array of federal and state courts, at both trial court and appellate levels. She has handled a variety of jury trials, successfully argued cases before federal appellate courts, and managed class actions and multidistrict litigation matters around the country. Past representations include prominent food, beverage, pharmaceutical, entertainment, advertising, technology and consumer product companies.
In 2013, Bryna was recognized as one of Chicago's 40 Attorneys Under 40 by the National Law Journal, and has been regularly selected for the Illinois "Super Lawyers" or "Rising Stars" lists since 2010.
Bryna is a member of the Federal Trial Bar for the Northern District of Illinois. She also has significant pro bono experience in prisoners' rights cases and Section 1983 actions.
Prior to forming Rollman & Dahlin, Bryna was a partner at Winston & Strawn LLP in Chicago, where she enjoyed guiding young attorneys as chair of the Mentoring and Summer Associate Programs.
Education and Bar Admissions:
Bryna received a law degree from University of Illinois School of Law in 2000, where she graduated magna cum laude. She received her B.S. from University of Illinois at Urbana-Champaign in 1997. She is admitted to practice in Illinois.
---
Michael J. Delrahim, Esq.
Managing Partner
Brown, Udell, Pomerantz & Delrahim Ltd

Michael J. Delrahim is the Managing Partner of the law firm of Brown, Udell, Pomerantz & Delrahim Ltd. He has an expansive practice counseling institutions, opportunity funds, sponsors and investment managers with respect to partnerships, debt and equity placement, and real estate and leasing transactions. He also serves in-house as counsel to nationally operating real estate companies.
Complementing his transactional practice, as a member of the federal trial bar, he brings a unique perspective to representing clients in real estate acquisition, development and management, debt and equity source documentation, troubled asset workouts, and partnerships. Michael's representation of managers, sponsors, partners and lenders is comprehensive.
Michael is a member of the Chicago Advisory Board of BBVA Compass. In recognition of his accomplishments, Michael was inducted as a Fellow into the American College of Mortgage Attorneys (ACMA) and is a member of their Diversity Committee.
He is the founder of the Chicago Real Estate Professionals, a monthly networking group that brings together nearly 1000 of the most seasoned real estate professionals to attend a facilitated panel discussion on thought-provoking topics of interest to real estate professionals. An adjunct professor of law at Chicago-Kent College of Law – IIT, he teaches Real Estate Fundamentals and Syndication and lectures extensively before business and legal forums on real estate and related topics. He is a frequent lecturer, writer and commentator on real estate topics for the local and National media.
He is licensed to practice in Illinois and the District of Columbia. He earned a Juris Doctorate degree from Chicago-Kent College of Law – IIT and a Bachelor of Science degree in Political Science from the University of Wisconsin – Madison.
---
Adam S. Fayne, Esq.
Partner
Arnstein & Lehr LLP

Adam S. Fayne is a partner in the firm's tax, corporate, and white collar criminal practice groups in the Chicago office.
Mr. Fayne's tax practice focuses in the areas of tax controversy, tax planning, corporate advisory, and white collar criminal matters. As a tax attorney, he frequently represents businesses and individuals before the Internal Revenue Service, and he also advises individuals and businesses as to tax planning matters, both domestically and internationally. As part of his tax practice, he has also handled a variety of white collar criminal matters, both federal and state; including tax evasion, money laundering, offshore tax compliance, and all other areas of civil and criminal tax fraud. Mr. Fayne is a former Special Assistant United States Attorney with the Department of Treasury Internal Revenue Service, where he gained extensive knowledge in all areas of tax law.
Mr. Fayne also acts as a trusted advisor to many companies and individuals, nationally and internationally. In this role, he frequently acts as a defacto general counselor to management or in-house general counsel. Mr. Fayne advises these clients on a wide range of legal matters including mergers and acquisitions, employment, compliance, litigation, personal injury, vendor contract review and negotiations, employment benefits, financing, real estate, and all other matters related to the day-to-day activities of the corporate client.
---
Manuel Flores, Esq.
Partner
Arnstein & Lehr LLP

Manuel (Manny) Flores is a partner in the Banks and Financial Institutions Practice Group of Arnstein & Lehr's Chicago office. His practice concentrates on banking and consumer finance regulation and compliance on a state and national level.
Prior to joining the firm, Manny served as the Acting Secretary of the Illinois Department of Financial and Professional Regulation. As a regulator, Manny developed and implemented Illinois statewide policy for the financial services industry. Working with federal banking regulators, he supervised examinations, major investigations and enforcement actions of depository institutions and consumer finance companies relating to prudential and regulatory compliance matters. As a member of the Conference of State Bank Supervisors, Manny worked with state regulators from around the country to shape policy on significant and emerging issues in the financial services industry.
From 2010 to 2011, Manny held the position of Acting Chairman of the Illinois Commerce Commission, where he regulated investor owned utilities in the areas of electricity, gas, water and telecommunications and adjudicated numerous utility fee rate cases. Manny also served in the Chicago City Council as Alderman of the First Ward from 2003 to 2010, where he distinguished himself for leading legislation and policies to enhance government accountability and transparency, and economic development. Prior to his service in the City Council, Manny worked in the office of the Cook County State's Attorney as a Criminal Prosecutor and labor employment attorney from 2000 to 2003.
Manny's experience as a former elected official and regulator enables him to also assist the firm in the areas of government affairs, land use and zoning, medical cannabis regulation, and professional licensure and enforcement matters before the Illinois Department of Financial & Professional Regulation.
Additionally, Manny is fluent in Spanish.
---
Dina Rollman, Esq.
Rollman & Dahlin LLP

As a founding partner of the law firm Rollman & Dahlin LLP, Dina specializes in counseling businesses and investors so that they understand the legal framework of the cannabis laws that impact them and how to operate within that framework. Specifically, Dina provides ongoing compliance counsel to the licensed operators of medical cannabis cultivation facilities and dispensaries regarding compliance with regulations. She also provides general counsel services, including contract review and negotiation, and communicates with regulators as a registered lobbyist.
Dina also helps investors and entrepreneurs understand and evaluate the legal risks and hurdles associated with investing in or starting cannabis companies, in Illinois and beyond.
She has also successfully represented clients in competitive application processes for state-issued licenses to cultivate and dispense medical cannabis.
Dina has taken a leading role in many aspects of Illinois' new and developing cannabis industry and participates in cannabis industry and policy nationally. She is the founder and President of Illinois Women in Cannabis, a not-for-profit networking group that promotes women's role in Illinois' medical cannabis industry.
Dina is an adjunct professor at Chicago Kent College of Law, where she and her partner Bryna Dahlin teach the first Cannabis Law & Policy course offered in Illinois. Dina is also a founding member of the Illinois Cannabis Bar Association.
Dina has lectured widely on cannabis topics, addressing national trade conferences, presenting at legal seminars, and participating in Chicago Ideas Week. She has also published articles, been interviewed on podcasts and given radio interviews regarding cannabis regulations. To learn about her upcoming and past presentations and publications please see the News & Events page.
Commercial Litigation Experience:
Dina is also an experienced trial lawyer who has represented individuals and businesses in a broad range of complex commercial disputes, including claims of breach of contract and fraud by real estate investors; limited liability company member disputes; and breach of fiduciary duty and professional negligence claims.
Dina has obtained favorable results for her clients, both plaintiffs and defendants, in federal trial courts and bankruptcy courts, state trial and appellate courts, and in mediations and arbitrations across the United States. She is a member of the Federal Trial Bar for the Northern District of Illinois and has received an AV® Preeminent rating from Martindale-Hubbell.
Education and Bar Admissions:
Dina received a law degree from Northwestern Pritzker School of Law in 2000. She received her B.A. from Oberlin College in 1995. She is admitted to practice in Illinois.
---
Julie Stewart
Goldberg Kohn Ltd.

Julie Stewart's practice focuses on complex commercial litigation. Julie has experience litigating cases involving commercial contracts, intellectual property, medical cannabis, banking & finance, real estate, accounting malpractice, antitrust, employment law, non-competition law and bankruptcy issues. Prior to joining the firm, Julie worked at a large Chicago firm and served as a law clerk to Judge Richard C. Wesley of the United States Court of Appeals for the Second Circuit.
Ms. Stewart is admitted to practice in Illinois and is admitted to the U.S. District Court for the Northern District of Illinois. She received her law degree, magna cum laude, from Cornell University Law School in 2010, where she was named to the Order of the Coif. She received her B.A., magna cum laude, from the George Washington University in 2006 in political science. During law school, Ms. Stewart served as a member of Cornell Law School's Moot Court Board and the ABA National Appellate Advocacy moot court team. She also served as a managing editor of the Cornell Law Review. Her article, "'Litigation is not Ping-Pong,' Except When it is: Resolving the Westfall Act's Circularity Problem," is published in the journal's 95th Volume.
---
Fees
Register by September 8th and save $25 on each registration with the Early Bird rate!
Registration fees are per person:
Individual: $425
Early Bird registration $399
Group: $399 per person for 2 or more from the same company pre-registering at the same time
Early Bird registration $380
Government employee/Non-Profit* Rate: $375
Early Bird registration $350
Law Students/paralegals*: $235 (current JD students only)
Early Bird registration $210
Program materials:
We've gone green.  Registration fees include an electronic copy of your handbook emailed one week in advance of the program.  Be sure to check your spam folder if you don't see it by then.
If you prefer, you may order a hard copy of the handout to be provided the day of the program for $25. To do so, please be sure to check the box when you register. If you want a hard copy, you must order it when you register; there will not be any available for purchase the day of the program.
** Legal Aid/Non-Profit attorneys are those attorneys employed by Legal Aid/Non-Profit firms. It does not include attorneys who have their own practice, or are employed by law firms, that volunteer their time for non-profit causes or take on pro-bono cases. Full and partial scholarships may be available to a limited number of non-profit/Legal Aid attorneys, based upon registration. Please call (877) 858-3848 to discuss or email your request to info@pincusproed.com.
CLE Credits
IL General:  This program is approved for 7.5 units of general CLE in Illinois through October 5, 2020.
CA General:  This program is approved for 6.5 units of general CLE in California.
NJ General: The LIVE session of this course is approved, under New Jersey's CLE Approved Jurisdiction policy, for 6.5 CLE units. Pincus Professional Education is a CA Accredited Provider, which is a NJ approved jurisdiction. See the New Jersey State CLE Board Regulations and Guidelines for further information.
NY General: The LIVE session of this course is approved, under New York's CLE Approved Jurisdiction policy, for 6.5 CLE units. Pincus Professional Education is a CA Accredited Provider, which is a NY approved jurisdiction. See Section 6 of the New York State CLE Board Regulations and Guidelines for further information.
This program is approved for CLE in the states listed above.  Upon request, Pincus Pro Ed will provide any information an attorney needs to support their application for CLE approval in other states other than what is listed above.
Terms & Refund Policies
Recording policy: No audio or video recording of any program is permitted.
Seminar Cancellations: Should you be unable to attend for any reason, please inform us in writing no later than 14 days prior to the event and a credit voucher will be issued. If you prefer, a refund, less a $50 non-refundable deposit, will be issued. No refunds or credits will be given for cancellations received within 14 days of an event. However, if you notify us within 14 days of an event, and wish to convert your in-person attendance registration to an Audio CD package (with handout), we can do so. A small additional shipping charge, and sales tax in CA, will be incurred. No shipping charge is incurred for downloads. We will also issue a voucher for the amount paid if you notify us within 14 days and prefer not to have the audio recording.
Substitutions may be made at any time.
Reminder: The room temperature at hotels and other seminar locations are notoriously hard to control. Please bring a sweater or jacket in case it gets cold and/or layer as if you are going to the movies so you are comfortable.
For policies related to audio products, please select "I want a download or CD" on the right.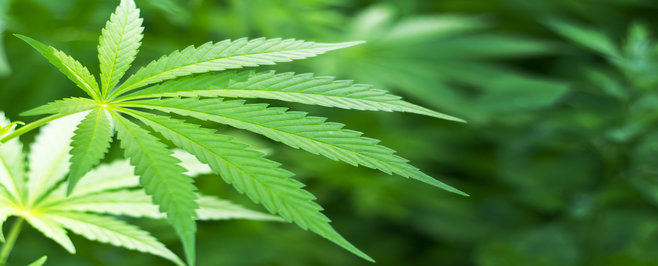 For attorneys who want to expand their practice and serve clients in the area of cannabis law, and those that want to catch up on the implementation of the 2013 statute, please join us at this fascinating new program: Cannabis Law and Practice 101.  
SKU:

171006-CHI
Categories: 101 Courses, Boot Camps, Cannabis/Marijuana, CLE Programs, In-Person Seminars, Litigation, Medical/Malpractice, Other, Skills, Trial Litigation Related
Tags: Chicago IL, Illinois