CA Employment Law in 2013: A Substantive and Practical Guide
Audio program! (check our CLE Programs page for live versions)
Created to fulfill the requests of Pincus Pro Ed attendees, this program is a general overview of critical Employment Law issues facing your clients in 2013.
This program will help you better serve your clients in a variety of areas related to their employment law needs.
Topics include how you and your clients can handle performance problems and avoid litigation, how to help your clients develop performance improvement plans, how employers should monitor and document performance issues, and what is legally proper when it comes to discipline and termination.  The panel provides strategies to help your clients avoid law suits.
Recent developments and new laws are covered in relation to sexual harassment, discrimination and retaliation. You will learn about laws related to sexual orientation and gender identity issues in the workplace.
Our faculty will teach you about the FMLA (Family Medical Leave Act), eligibility requirements, leave requirements and requests, and how your clients must respond. Other leave acts and requirements will be discussed as well.
Additional topics include disability and religious accommodations, an overview of common mistakes not to make, and practice tips.
This program was recorded in 2013.
Do you want to improve your public speaking skills? Get Faith Pincus' newly published book Being Heard: Presentation Skills for Attorneys, from the ABA now (ABA members receive 10% off). It is also available on Amazon in Kindle and paperback versions.
What You Will Learn
Performance Problems and Litigation Avoidance

How to develop a Performance Improvement Plan
How to monitor and document performance issues
"Progressive Discipline"
Termination protocols
Lawsuit avoidance strategies

Social Media in the Workplace

The perils of email, blogs, and internet postings

Trade Secrets and Non-Compete Agreements
Recent Developments in Employment Topics: Sexual Harassment, Discrimination & Retaliation

Sexual orientation and gender identity issues in the workplace

Overview of FMLA/CFRA and Pregnancy Disability Leave

Requirements for eligibility
Intermittent leave
What cannot be asked or required
Additional practice tips

Overview of Leave Requirements Under ADA/FEHA
Other California Leave Laws

Voting, domestic violence/sexual assault, jury duty, lactation breaks, kin care, school activities, etc.

Common Mistakes and Pitfalls
Testimonials
"This seminar was a great overview of CA employment law."
"Interesting and relevant!" Jason Cirlin, Esq.
"Very clean and concise presentation."
"Well organized." Brooke Hammond, Esq.
"Great."
"[Speaker] Knew material well and answered questions succinctly and adequately."
"[Speaker] Excellent at explaining usefulness of certain employment policies." Brooke Hammond, Esq.
Faculty
Jennifer E. Duggan, Esq.
Partner
Duggan Law Corporation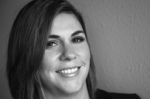 Ms. Duggan was formerly a shareholder of Porter Scott prior to joining Palmer Kazanjian Wohl Hodson LLP.
Jennifer's legal practice focuses on business, real estate and employment litigation. She also provides general preventative advice to assist clients in avoiding litigation. Recently, Jennifer has worked on a number of cases involving unfair business practices and trade secrets.
Throughout her career Jennifer has represented a variety of private and public entity clients in a broad range of litigation matters in both state and federal courts; particularly in the areas of employment discrimination and harassment, wrongful termination, civil rights and governmental tort liability. Jennifer has also practiced in the areas of general negligence/personal injury work, auto liability, wrongful death, and ADA public accommodation and disability access law.
Jennifer has successfully argued before both the Third District Court of Appeal and the Ninth Circuit. From 2004 to 2009, Jennifer served as an adjunct professor at the University of the Pacific, McGeorge School of Law where she taught Civil Pre-Trial Litigation. Jennifer has participated extensively as a moderator and panelist in a number of MCLE presentations, including CEB seminars. Since 2001, Jennifer has served as an arbitrator and settlement conference judge pro tem for the Sacramento County Superior Court.
Jennifer is the past president of the Barristers' Club of Sacramento and is a current member of the Northern California Association of Defense Counsel and the Defense Research Institute. She served as an advisory board member for the University of Oregon Center for Law and Entrepreneurship from 1997 until 2004. Jennifer served on Sacramento's No Glass Ceiling Task Force and was a founding member of the Westlake Charter School. She is currently on the board of directors for the Positive Coaching Alliance and the St. John's Shelter for Women & Children and was recently honored by the Sacramento Business Journal with the Women Who Mean Business (2010) award.
Ms. Duggan graduated in 1992 with a B.A. from the University of California at Davis. While at the University of Oregon School of Law, Jennifer served as Editor-in-Chief for the Journal of Environmental Law and Litigation and was awarded the Oregon State Bar Securities Regulation Scholarship. She graduated with an emphasis in Business Law in 1996.
---
Margaret A. Keane, Esq.
Partner & Appellate Practice Group Co-Chair
Bingham Greenebaum Doll LLP

With over 25 years of experience as a litigator, Margaret A. Keane represents employers in actions involving wage and hour claims, restrictive covenants, and discrimination claims. She works with employers to navigate the challenges of the digital workplace, including compliant use of social media, Bring Your Own Device (BYOD) policies and associated privacy issues. She recently represented the defendant in Phone Dog v. Kravitz, litigation over the ownership of Twitter accounts and Twitter followers.
She has extensive experience in the employment aspects of corporate transactions, including due diligence, such as Fair Labor Standards Act (FLSA) and compliance audits; addressing Worker Adjustment and Retraining Notification Act (WARN) compliance; and drafting employment, consulting and severance agreements.
At her previous firm, Margaret was co-chair of the Global Employment Dispute Resolution practice group. As managing partner of a 30-lawyer office, she managed nationwide litigation for a Fortune 100 manufacturing client under a fixed-fee retainer agreement in which the firm actively defended each matter or retained outside counsel and directed strategy.
Margaret is a mediator for California's 3rd District Court of Appeal, and a settlement conference officer for the Superior Court of California, County of San Francisco.
---
Therese M. Lawless, Esq.
Partner
Law Offices of Lawless & Lawless

Therese Lawless is a partner in the law firm of Lawless & Lawless where she practices employment law on behalf of employees. Ms. Lawless is a former president of the San Francisco Trial Lawyers Association. She is a member and past board member of the Consumer Attorneys of California and is a member of the National Employment Lawyers' Association and the California Employment Lawyers' Association. Ms. Lawless also is a member of the Civil Rights Forum of San Francisco.
Ms. Lawless has practiced employment law exclusively on behalf of employees since 1988. She has litigated hundreds of employment and civil rights cases and has achieved substantial verdicts and settlements on behalf of her clients. Ms. Lawless frequently lectures and speaks on employment law matters and has written numerous articles for professional publications.
Ms Lawless earned her undergraduate degree from Cornell University law school in 1982. In 1986, she graduated Order of the Coif from George Washington University where she was an editor on the law review. Ms. Lawless clerked on the Ninth Circuit Court of Appeals for the Honorable Warren J. Ferguson from 1986 to 1987. She then briefly worked for a large Boston law firm, Gaston & Snow, before deciding to join her partner and sister, Barbara Lawless, in San Francisco.
In 2000, Ms. Lawless was awarded the Trial Lawyer of the Year Award by the San Francisco Trial Lawyers' Association. She was a top ten finalist for the California Consumer Attorney of the Year Award in 2002.
Ms. Lawless was named one of the top plaintiff employment lawyers in San Francisco by The Recorder legal newspaper in 2004. She has been named a Northern California Super Lawyer for several years, 2004, 2005, 2006, 2007, 2008, 2009, and 2010 respectively. In 2007, she was named one of the Top 50 Northern California Female Attorneys. Also in 2007, The American Association of Justice (AAJ), awarded her the Distinguished Law Firm Award.
---
Jason M. Mayo, Esq.
Labor & Employee Relations Officer
Administrative Office of the Courts/Human Resources Division

Jason Michael Mayo joined the Labor and Employee Relations Unit of the Administrative Office of the Courts (AOC) in July 2007. Working with both the AOC and California's courts, Mr. Mayo's primary job responsibilities are to investigate allegations of unfair treatment under existing equal employment opportunity laws and to resolve disputes between supervisors and employees.
Mr. Mayo has also developed and delivered training programs on compliance with various laws affecting the workplace, as well as seminars on fostering teamwork, improving employee morale, and leadership in difficult economic times. He also routinely advises managers and supervisors on labor relations, performance management issues, dispute resolution, grievance processing, and employee discipline. He has repeatedly served as lead negotiator on behalf of the Superior Courts of California in their labor negotiations with their represented workforce.
Prior to joining the AOC, Mr. Mayo was an associate attorney with O'Melveny & Myers LLP in the firm's San Francisco office. Before his work in the private sector, he served as a trial and appellate attorney for the U.S. Equal Employment Opportunity Commission (EEOC) in his home state of Texas and in Washington, DC. He received his law degree with honors from U.C. Hastings College of the Law in 2002 and his Bachelor of Arts degree from New College of California in 1999. Since 1997, he has intermittently performed as a supernumerary with the San Francisco Opera. He completed his first marathon in 2012.
---
Myron D. Moye, Esq.
Partner
Alameda Health System

Mike specializes in litigation and counseling related to employment and labor law. He represents employers in disputes in state and federal court, arbitrations, administrative hearings and before government agencies. In addition, he provides preventive advice and training to employers on a variety of employment law issues, including union organizing activity and collective bargaining.
Mike works with private clients ranging from small start-ups to Fortune 500 companies. In addition, Mike's clients include public employers and nonprofit organizations.
Mike's representative Work includes defending, through trial, against individual and class action claims of wrongful termination, discrimination, sexual harassment, violations of labor laws, Computer Fraud and Abuse Act claims, unfair competition, and employment-related torts.
Mike provides advice and representation in administrative hearings, mediation, arbitration and settlement proceedings related to employment claims.
He offers specialized advice and management and conduct (primary fact finder) of investigations in the areas of harassment/discrimination, ethics, and regulatory compliance involving highly placed personnel, high-profile or media-sensitive issues, and/or significant employment/operational issues.
Mike provides advice and counsel concerning interpretation of state and federal labor/employment laws, breach of contract, unfair competition, privacy rights, identity theft, union organizing campaigns (under state and federal law), picketing and demonstrations, EEOC, FEHA, FLSA, OSHA, Labor Commissioner and WCAB complaints, and negotiation/interpretation of collective bargaining agreements.
Mike received his J.D. from the University of California, Los Angeles.
---
Angela Perone, Esq.
SAGE Metro Detroit
Angela Perone currently works as a staff attorney at the National Center for Lesbian Rights where she represents clients in a variety of matters pertaining to LGBT rights, including federal and state discrimination and constitutional claims. Prior to joining NCLR, Angela worked at Rukin Hyland Doria & Tindall LLP where she represented clients in employment law matters including discrimination, sexual harassment, wrongful termination, breach of contract, whistleblower/retaliation, leave of absence claims, wage and hour matters, and class action litigation.
Angela previously served as a judicial law clerk at the San Francisco Superior Court for the Honorable Ronald Quidachay and Honorable Patrick Mahoney and subsequently completed a fellowship at Equal Rights Advocates, where she supervised the advice and counseling program, conducted public education trainings on harassment and leaves of absence, and engaged in legislative advocacy and litigation on issues pertaining to sex discrimination in education and employment.
---
Stephen C. Tedesco, Esq.
Shareholder
Littler Mendelson P.C.

Stephen C. Tedesco maintains an extensive practice in all aspects of labor and employment law, including representing employers in litigation involving unfair competition and trade secrets, covenants not to compete, wage and hour matters, prevailing wage laws, disability and leave claims, wrongful discharge, employment discrimination, sexual harassment claims, and breach of contract actions.
He has tried cases in federal and state courts and before the National Labor Relations Board, the California Department of Fair Employment and Housing and the California Division of Labor Standards Enforcement. He is well-versed with claims arising under The Trade Secrets Act, California prevailing wage laws, Title VII, The Americans with Disabilities Act, The Family and Medical Leave Act, The Fair Employment and Housing Act, The California Family Rights Act, and California disability laws.
He also has arbitrated disputes under collective bargaining and private agreements.
Additionally, Stephen counsels employers on a wide range of issues, including compliance with wage and hour, EEO, and disability and leave laws, discipline and termination, employment agreements, confidentiality agreements, and measures to avoid litigation.
Stephen has lectured to employer groups on unfair competition, sexual harassment, wrongful discharge, wage and hour issues, and on personnel policies and procedures.
Most frequently, Stephen works with tech companies, staffing and placement companies, manufacturers, construction companies, and real estate developers.
Stephen is a member of Littler Mendelson's Trade Secret and Unfair Competition; Wage and Hour; and Whistleblower practice groups. During law school, he worked as a legal intern for the United States District Court for the Northern District of California. He also was technical editor for the Hastings Constitutional Law Quarterly.
Stephen has been named Super Lawyer, Northern California – Super Lawyers, 2005, 2011, 2012 and 2013. Stephen has been awarded a Martindale-Hubbell AV® Peer Review Rating.
---
Fees
Audio Course and Materials Package – CD or Download: $425
CD: plus $8.50 shipping and, in CA, sales tax.
CLE Credit
CA General:  This program is approved for 6.0 units of general CLE in California.
This program is approved for CLE in the states listed above.  Upon request, Pincus Pro Ed will provide any information an attorney needs to support their application for CLE approval in other states other than what is listed above.
Terms and Policies
Recording policy: No audio or video recording of any program is permitted.
Seminar Cancellations: Should you be unable to attend for any reason, please inform us in writing no later than 14 days prior to the event and a credit voucher will be issued. If you prefer, a refund, less a $50 non-refundable deposit, will be issued. No refunds or credits will be given for cancellations received within 14 days of an event. However, if you notify us within 14 days of an event, and wish to convert your in-person attendance registration to an Audio CD package (with handout), we can do so. A small additional shipping charge, and sales tax in CA, will be incurred. No shipping charge is incurred for downloads. We will also issue a voucher for the amount paid if you notify us within 14 days and prefer not to have the audio recording.
Substitutions may be made at any time.
Webinars, Tele-seminars and Webcast Cancellations: Once log-in codes and passwords are issued for a webinar, tele-seminars or webcasts, a refund is not possible. If for any reason you cannot attend the event after you have received the codes, we will automatically convert your registration to an instant streaming/instant download or CD format and provide you with the information you need to access the recording after the program concludes and the recording is available.  Conversions to CD require a $8.50 shipping fee, and in CA, 9% sales tax.
Downloads/CDs/DVDs – Refund policy:
Downloads are non-returnable/non-refundable once purchased and received. Tapes, CDs and DVDs are returnable for a full refund or replacement if defective, within 90 days of purchase.
Reminder: The room temperature at hotels and other seminar locations are notoriously hard to control. Please bring a sweater or jacket in case it gets cold and/or layer as if you are going to the movies so you are comfortable.