Business Bankruptcy 101: Chapter 11 Nuts and Bolts AV
Audio program! (check our CLE Programs page for live versions)
Taught by expert bankruptcy attorneys across the country, this two-part webinar held over two days will give you the critical basics you need to handle your Chapter 11 business bankruptcy cases.
Taught by expert bankruptcy attorneys across the country, this two-part webinar held over two days will give you the critical basics you need to handle your Chapter 11 business bankruptcy cases.
More information about this program and the course agenda will be updated shortly.
Part I of this program will be held Tuesday July 21st and Part II will be held Thursday July 23rd.
Two more programs you don't want to miss!
Insurance Solutions for Covid-19 Business Losses and Claims  (held 5/12 – recorded package to be available by 5/18) (click on the link)
And our in-depth Debt Workout and Reconstruction/Restructuring two-part webinar in the planning for late summer or fall.  Email us at info@pincusproed.com and we will send you the registration information and a $20.00 off coupon when the program is set.
Can't attend? This program will be recorded live July 21-23, 2020. The recording package, including seminar materials, will be available within approximately one – two weeks after the program is held.
Have you ever thought about improving your public speaking skills? Now is the time! Get Faith Pincus' newly published book Being Heard: Presentation Skills for Attorneys, from the ABA now (ABA members receive 10%-20% off). You can order a signed paperback from us at a discount here (free shipping). It is also available on Amazon in Kindle and paperback versions.
What You Will Learn
The following agenda is still in the planning stages. Please check back soon for updates.
Part I: Tuesday July 21
Overview:
5 Types of Bankruptcy Cases
Pre-Bankruptcy Considerations & Commencement of Chapter 11
Critical Issues:
Identifying the goals and exit strategy (other than conversion) for the Ch.11 case and a realistic business plan for how to get there
Assessing feasibility and timelines (inkling understanding the debtor's cash flows and adequacy of accounting systems)
Anticipating and addressing issues that could derail the restructuring (i.e., a plan built around a contract that cannot be assumed without the counter-party's consent)
Managing internal and external communications, determining where and when to file.

7 distinguished (and Chapters 9, 12, 13, 15), preparing schedules
Voluntary/involuntary
Schedules and Statement of Financial Affairs (SOFA)
Employment and fee issues with respect to professionals, how are they paid, etc.
Governance during bankruptcy (debtor-in-possession as trustee, fishbowl, appointment of examiner or trustee, conversion, dismissal, etc.)
Trustee compliance
Service/notice
First day motions
Individual v. Corporate

DIP financing/cash collateral
Pre-petition wages
Critical vendors
Management incentive plans v. retention plans
Limiting notice
Setting claim bar date, etc.
Utility deposits
Maintaining bank accounts
Joint administration v. substantive consolidation
Procedures for 503(b)(9)
Ombudsman
Professional Retentions
Official and Other Informal Committees
Types of official and informal committees
Solicitation of committees by counsel
Formation and role in a case
Duties of committee members and counsel
Protection of confidential information
Internal governance and operation of the committee
Litigation issues
Automatic Stay

Actions by/against debtor
Property of estate includes claims belonging to the debtor
Void v. voidable
Retroactive annulment of stay
Application to individuals, etc.
Procedure – venue/forum

Core/non-core
Contested matters/adversary proceedings
Removal
Remand and abstention, etc.

Executing Contracts, Unexpired Leases, Landlord-Tenant
Claims and Claims Objections

Claims against creditors & others

Non-BK claims

Contracts, torts, post-petition claims, etc.
Can trustee assert alter-ego and derivative claims?

Claims by creditors

Classification

Secured
Priority
Insecured

Special types of claims landlords (502(b)(6))
20-day vendors of goods (503(b)(9))
Whether vendor can be paid and also use goods as "new value" for 547(c)
Whether 502(d) applies to 503(b)(9)
Rejection damage claims, etc.
Part II:  Thursday, July 23rd
Litigation issues (continued)
Avoiding Adversary Proceedings

Avoidance actions

Strong-arm powers
Preferences
Fraudulent transfers, etc.
Sales
Sales of substantially all assets
Section 363 v. Plan
Sales free and clear of liens
Sales process
Practice pointers – risks and benefits
Executory Contracts and Leases:
Chapter 11 plan formulation and confirmation
Types of Plans
Disclosure Statement Requirements
Plan Feasibility
Absolute Priority Rule
The Confirmation Hearing
Classification & voting
Cramdown
Competing plans/exclusivity
Plan injunctions in favor of non-debtors
Effect of discharge and re-vesting of property upon confirmation
Individual debtors in chapter 11 cases
Absolute priority rule
Key differences from chapters 7 and 13
Single Asset Real Estate
Small Business Cases
SBRA
Testimonials
The following testimonials are from our previous Bankruptcy programs, taught by many of the same speakers. 
From our 2016 Bankruptcy Chapter 11 program in California:
"Very comprehensive course for beginning Chapter 11 practitioners." – Marilyn Caston, Esq.
"This was a very organized and informative panel…I definitely learned a lot and have fantastic outlines to refer to later on. All of the speakers were excellent! The materials were great." – Anne Manalili, Esq.
"Very helpful and informative. Great speakers. Good mix of information and practical application." -Erin McCartney, Esq.
"Very good." – Brad Weil, Esq.
"I thought the material was very good and informative." – Leslie Klott, Esq.
"Gained some knowledge that I'd never thought about." – Douglas Klein, Esq.
"Very good." – Nancy Korompis, Esq.
From our 2014 Bankruptcy Chapter 11 program in Florida:
"Wonderful material – was not too complex or too basic. Speakers were first class – one of the better CLEs I've taken." – Vanessa Braeley, Esq.
"Five out of five. Most seminars are too basic. I wanted to learn about complex Chapter 11 issues." – Christian Olson, Esq.
"Good insight on case structure and preparation." – Daniel A. Velasques, Esq.
"Allison Day's session was well-presented with examples. Jeffrey Bast was well-versed." – Yoni Markhoff, Esq.
"Jeffrey Bast was great!" – Alexis C. Garcia, Esq.
"Very good."
"Jeffery Bast was a great speaker. Natural, clear and charismatic." – Michael Hamaway, Esq.
From our 2017 Bankruptcy Chapter 7 program in Illinois:
"Even though the course addressed basic and routine matters, I found it very helpful to clarify many current concepts of practical tips…all [of the speakers] were very good and very knowledgeable." – James A. Pope, Esq.
"The mock creditor's meeting was very informative and also engaging." – Jeff Kulinsky, Esq.
"Entertaining and informative." – Jonathan T. Schlake, Esq.
"All of the speakers had great things to add to the seminar!" – Jackie Laino, Esq.
"Gave a good overview of bankruptcy law."
"This was a good balance between practice tips and substantive law."
"I thought it was very informative… The speakers were all good."
"This is a very good seminar."
"Exactly what I needed – a broad overview of Chapter 7."
"The speakers were knowledgeable and engaging."
"Great practical info."
Faculty
Jeffrey P. Bast, Esq.
Partner
Bast Amron Attorneys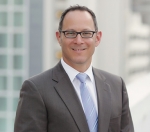 Jeffrey Bast's practice focuses on bankruptcy and insolvency, emphasizing corporate reorganization, restructuring, creditors' rights, workouts, and commercial litigation in several industries, including real estate, retail, healthcare, telecommunications, internet and technology, hotels, textiles, transportation, franchise operations, travel, aviation, manufacturing, and financial institutions.
Jeff also provides insolvency-related advice and has extensive experience with all aspects of bankruptcy litigation, appeals and legal opinions for complex transactions.
He now represents corporate debtors, shareholders, trustees, receivers, indenture trustees and creditors' committees, as well as financial institutions and other secured and unsecured creditors in complex workouts, reorganizations and liquidations.
---
Allison R. Day, Esq.
Partner
Genovese Joblove & Battista

Allison R. Day, a shareholder of Genovese Joblove & Battista, P.A., specializes in all areas of bankruptcy, business reorganization, and creditors' rights. Ms. Day has handled numerous Chapter 11 reorganizations and liquidations on behalf of debtors, creditors, creditor committees and trustees. Additionally, she has represented debtors, trustees and creditors in bankruptcies under Chapters 7 and 13 including the former Standing Chapter 13 Trustee for the Southern District of Florida. She also specializes in the representation of both assignors, assignees and creditors in assignment for the benefit of creditors' proceedings and receivers in both State and District Courts receivership proceedings.
Ms. Day is "AV" rated by Martindale-Hubbell. She is listed in Woodward/White's The Best Lawyers in America, has also been named as one of Florida's Top 50 Female attorneys and a Super Lawyer by Florida Super Lawyers magazine, and has been honored as one of South Florida's top lawyers by South Florida Legal Guide and Florida Trend magazine. Additionally, Ms. Day is the immediate past Chair of the Florida Network of the International Women's Insolvency and Restructuring Confederation (IWIRC) and is a Past President of the Bankruptcy Bar Association of the Southern District of Florida.
Ms. Day currently serves as an adjunct professor at the University of Miami School of Law and formerly taught at Barry University. She has lectured for the American Bankruptcy Institute, National Business Institute, Lorman Education Services, Put Something Back of Miami-Dade County, the Florida Bar, and the Bankruptcy Bar Association for the Southern District of Florida. Ms. Day is also a member of the Commercial Law League of America, the American Bankruptcy Institute and American Bar Association. In addition, she received the 2007 "Put Something Back" Pro Bono "Bankruptcy" Award for providing outstanding pro bono legal services or free legal assistance to the needy population of Miami-Dade County.
Ms. Day is a member of the Florida Bar and is admitted to practice before the United States Supreme Court, the United States Court of Appeals for the Eleventh Circuit and the United States District Courts for the Middle and Southern District of Florida. She earned her Juris Doctor in 1984 from the University of Missouri – Kansas City School of Law and her Bachelor of Arts in both Political Science and History from the University of Colorado at Boulder in 1981.
---
Steven R. Fox, Esq.
Principal
Law Offices of Steven R. Fox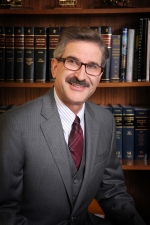 Steven R. Fox heads a small firm in Encino, California where he limits his practice to representing debtors and creditors in bankruptcy. Mr. Fox is noted for his use of chapter 11 to reorganize small and medium businesses.
Mr. Fox received his bachelor's degree from the University of California and his J.D. degree from Loyola Marymount University School of Law. He clerked for the Honorable Richard Stair, United States Bankruptcy Judge, Eastern District of Tennessee.
Mr. Fox is a member of the State Bar of California, the American Bankruptcy Institute, the Los Angeles Bankruptcy Forum, the National Association of Consumer Bankruptcy Attorneys and the San Fernando Valley Bar Association (former trustee). Mr. Fox frequently speaks and writes on bankruptcy topics. Mr. Fox is one of the founders of the Central District Consumer Bankruptcy Attorneys Association.
---
Roksana D. Moradi, Esq.
Partner and Certified Legal Specialist in Bankruptcy Law
Resnik Hayes Moradi LLP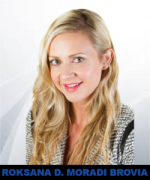 Roksana D. Moradi-Brovia has dedicated her legal career to representation of both individuals and businesses navigating through Chapter 7 and Chapter 11, and litigation arising in the bankruptcy context.
She has successfully confirmed 72 Chapter 11 Plans of Reorganization for both individuals and businesses, assisting her clients through the "rehabilitation" process at each step of the way. Recent Chapter 11 cases include representing a couple with 19 income producing real properties, a small trucking company, a jewelry store, a dental practice, and an LLC which owns a 13 unit commercial building.
Ms. Moradi-Brovia was nominated as a Super Lawyers Rising Star in 2014, 2015, 2016, 2017, and 2018.
Ms. Moradi-Brovia is the Chair of the Commercial Law and Bankruptcy Section of the Los Angeles County Bar Association ("LACBA"), previously holding the positions of Programs Chair, Secretary and Vice Chair. She acted as Chair of the Debtor Assistance Project/Pro Bono Sub-Committee of the Bankruptcy/Commercial Law Section of LACBA from 2013 through 2017. Ms. Moradi-Brovia was the LACBA representative for the U.S. Bankruptcy Court for the Central District of California's Bar Advisory Board for year 2017.
She is the 2018 President of the Central District Consumer Bankruptcy Attorneys Association ("cdcbaa") and has been on the Board of Directors and the Programs Chair of the cdcbaa since 2013.
In 2014, Ms. Moradi-Brovia was selected by the U.S. Bankruptcy Court for the Central District of California's Bar Rules Advisory Group as the Working Group Chair of the "Disclosure Statement in Support of Chapter 11 Plan of Reorganization," "Cash Collateral Motion," and "Budget Motion" committees working to revise the current versions of those Chapter 11 Individual Debtor forms.
---
David A. Samole, Esq.
Partner
Kozyak Tropin & Throckmorton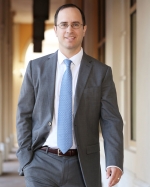 David Samole is a partner at Kozyak Tropin & Throckmorton. He focuses his practice on corporate bankruptcy and insolvency-related litigation matters, representing parties in corporate reorganization, liquidation, workouts and financially distressed transactions. David's experience includes representing corporate debtors, creditors, committees, trustees and related parties in contested Chapter 11 proceedings, including principals, guarantors and Section 363 asset purchasers in the real estate, hospitality, retail, aviation, banking, healthcare, maritime, and construction industries, as well as in cross-border insolvencies.
David also handles many of the firm's more complex trustee matters, including in the bank holding and Ponzi scheme litigation contexts, in addition to the firm's clients facing potential exposure for avoidable transfers under the Bankruptcy Code. David frequently represents commercial landlords and other corporate entities in bankruptcy proceedings and insolvency-related litigation throughout the country. His practice includes bankruptcy appeals.
David is an avid sports fan. He enjoys running on a daily basis and is often present at home games for the Miami Heat. He lives in Miami with his wife, Brigid, who is an attorney and their two children.
---
Fees
Purchase by June 3 and save with the Early Bird rate!
Audio or Video Recording & Materials Package – CD or Download: $249
Early Bird rate $239

Buy both the Audio and the Video package for only $50 more!
Audio and Video Recording & Materials Package – Downloads only: $299
Early Bird rate $289
For CDs, please add $7.50 shipping and, in CA, sales tax.
(Audio packages are available approximately one week after the seminar is held.)
CLE Credit
CA:  This program is approved for 6.0 units of general CLE in California.
FL: This program is pending approval for general CLE in Florida.
IL:  This program is pending approval for general CLE in Illinois.
WA: This program is pending approval for general CLE in Washington.
This program is approved for CLE in the states listed above.  Upon request, Pincus Pro Ed will provide any information an attorney needs to support their application for CLE approval in other states other than what is listed above. Many attorneys ask for this and are approved in other states.
Terms and Policies
Recording policy: No audio or video recording of any program is permitted.
Seminar Cancellations: Should you be unable to attend for any reason, please inform us in writing no later than 14 days prior to the event and a credit voucher will be issued. If you prefer, a refund, less a $50 non-refundable deposit, will be issued. No refunds or credits will be given for cancellations received within 14 days of an event. However, if you notify us within 14 days of an event, and wish to convert your in-person attendance registration to an Audio CD package (with handout), we can do so. A small additional shipping charge, and sales tax in CA, will be incurred. No shipping charge is incurred for downloads. We will also issue a voucher for the amount paid if you notify us within 14 days and prefer not to have the audio recording.
Substitutions may be made at any time.
Webinars, Tele-seminars and Webcast Cancellations: Once log-in codes and passwords are issued for a webinar, tele-seminars or webcasts, a refund is not possible. If for any reason you cannot attend the event after you have received the codes, we will automatically convert your registration to an instant streaming/instant download or CD format and provide you with the information you need to access the recording after the program concludes and the recording is available.  Conversions to CD require a $7.50 shipping fee, and in CA, 9% sales tax.
Downloads/CDs/DVDs – Refund policy:
Downloads are non-returnable/non-refundable once purchased and received. Tapes, CDs and DVDs are returnable for a full refund or replacement if defective, within 90 days of purchase.
Reminder: The room temperature at hotels and other seminar locations are notoriously hard to control. Please bring a sweater or jacket in case it gets cold and/or layer as if you are going to the movies so you are comfortable.