Chapter 7 101: An Introduction to the Bankruptcy Code, Rules and Practice
Audio program! (check our CLE Programs page for live versions)
Bankruptcy practice is a very specialized field. Let our expert attorneys guide you through the complicated procedures, issues and players involved in handling Chapter 7 cases. We'll focus on the practical aspects you need to know to represent your clients.
Our faculty will show you how a Chapter 7 works, explain the terms, discuss eligibility and the means test, and show you how to conduct the initial interview with a client. We'll also cover how to manage the filing process (and the forms) and make sure you understand potential conflicts of interest, creditor's rights and the trustee's role in the bankruptcy process. Lastly, we'll take a look at the things that can go wrong and how to deal with them.
This is a terrific, thorough introduction to Chapter 7. It was a sold out program and everyone loved it. Check out our testimonials page for insight from attendees.
This program was recorded in Illinois in 2017.
Do you want to improve your public speaking skills? Get Faith Pincus' newly published book Being Heard: Presentation Skills for Attorneys, from the ABA now (ABA members receive 10% off). It is also available on Amazon.
What You Will Learn
Introduction to the Bankruptcy Code and Rules/Overview of Bankruptcy Practice

Overview of bankruptcy court, code and rules
Resources available on court websites
Brief explanation of other chapters
CM/ECF
Pre-filing considerations

Basics of Chapter 7 and the Means Test

Eligibility
How a Chapter 7 works – timeline
Means Test (with sample)
Exempt and non-exempt property
Automatic stay
341 meeting
Credit counseling
Distribution to creditors and discharge

Conducting the Initial Interview with the Client

Intake Interview and Follow-Up Interviews
Information gathering

Conflicts/Ethics

Conflicts of Interest
Divorce
Ethical Hypotheticals

Managing the Filing Process (and completing the forms)

Sample forms, schedules
Do's and Don'ts when filing the petition
Pros and cons to electronic filing

Creditor's Rights

Overview
Rights of Creditors in Special Situations

Trustee's role

Overview
341 meeting (sample – role play)
Liquidating assets
Objections to exemptions, discharge and e-filings

Interesting issues/When things go awry

Repeat filers
Exceptions and objections to discharge
Dismissal
Conversion
Testimonials
"Even though the course addressed basic and routine matters, I found it very helpful to clarify many current concepts of practical tips…all [of the speakers] were very good and very knowledgeable." – James A. Pope, Esq.
"The mock creditor's meeting was very informative and also engaging." – Jeff Kulinsky, Esq.
"Entertaining and informative." – Jonathan T. Schlake, Esq.
"All of the speakers had great things to add to the seminar!" – Jackie Laino, Esq.
"Gave a good overview of bankruptcy law."
"This was a good balance between practice tips and substantive law."
"I thought it was very informative… The speakers were all good."
"This is a very good seminar."
"Exactly what I needed – a broad overview of Chapter 7."
"The speakers were knowledgeable and engaging."
"Great practical info."
Faculty
Hon. John Squires (Ret.)
Of Counsel
Springer Brown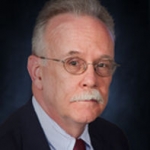 Judge Squires became Of Counsel at Springer Brown on January 1 ,2012. He was a United States Bankruptcy Judge from January 1, 1988 until December 31, 2011. He was also an Adjunct Professor of Law at DePaul University College of Law and the John Marshall Law School in 1995 and 1994 respectively. He was also a partner at Brown, Hay & Stephens in Springfield, Illinois from 1977-1987 and an associate from 1971-1976.
Judge Squires has published several articles and lectured on bankruptcy topics. He graduated from the University of Illinois College of Law in 1971. Judge Squires is married and has five children.
---
R. Scott Alsterda, Esq.
Counsel
Nixon Peabody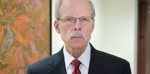 Scott Alsterda concentrates his practice on counseling and litigation in pursuit of his clients' business interests and opportunities in financially troubled situations. He also serves as a Chapter 7 trustee in commercial and consumer bankruptcy cases.
---
Nathan Delman, Esq.
The Semrad Law Firm, LLC

Nathan Delman joined Robert J. Semrad & Associates, LLC in 2012 as an associate in the Firm's Bankruptcy Department. Mr. Delman has been practicing bankruptcy law since early 2009. He has represented thousands of clients in both Chapter 7 and Chapter 13 bankruptcies and has also defended and settled adversary proceedings for consumer debtors.
Mr. Delman received a J.D. from IIT Chicago-Kent College of Law in 2008. While in law school, Mr. Delman interned as a law clerk for the City of Evanston as well as the Chicago History Museum. He received his undergraduate degree from the University of Wisconsin – Madison.
Mr. Delman was born and raised in Evanston, Illinois.
---
Heather M. Giannino, Esq.
Bankruptcy, Foreclosures, and Ordinance Violations
Heavner, Beyers & Mihlar, LLC

Heather Giannino is the managing attorney of the bankruptcy department at Heavner, Beyers & Mihlar, LLC in Decatur, Illinois, where she focuses her practice on secured creditors' rights in bankruptcy, foreclosure and related matters. Ms. Giannino is an active author and speaker on numerous bankruptcy-related topics. Her memberships include the American Bankruptcy Institute, Bankruptcy Association of Southern Illinois, Illinois State Bar Association, Decatur Bar Association, and the Missouri Bar. Ms. Giannino received her B.S. in Accounting and Finance summa cum laude from Millikin University and her J.D. cum laude from Chicago-Kent College of Law.
---
Ariane Holtschlag, Esq.
The Law Office of William J. Factor, LTD.

Ms. Holtschlag is an associate attorney with the Law Office of William J. Factor, Ltd. in Chicago, Illinois. Her practice is focused primarily in the field of consumer bankruptcy and is equally divided among representing trustees, debtors and creditors in Chapter 7 and 13. Ms. Holtschlag also represents individuals and small businesses in Chapter 11.
Ms. Holtschlag obtained her undergraduate degree from Illinois Wesleyan University in 2004 and her law degree from the University of Iowa in 2007.
---
Justin Storer, Esq.
Lake Law

Justin represents debtors in Chapter 7, Chapter 13, Chapter 11, and represents a Chapter 7 Trustee in federal bankruptcy court. Additionally, Justin has appeared and defended foreclosure proceedings and citations to discover assets. Justin is consistently on the cutting edge of consumer bankruptcy practice, including arguing a case that led to a major opinion published concerning the Chapter 13 "means test," advancing an argument that was subsequently upheld by the Seventh Circuit Court of Appeals.
---
Fees
Audio Course and Materials Package – Download: $425
Audio Course and Materials Package – CD: $425
CDs: plus $8.50 shipping and, in CA, sales tax.
CLE Credit
IL General:  This program is approved for 7.5 units of general CLE in Illinois.
IL Professional Responsibility Credit: 1.0 unit.
CA General:  This program is approved for 7.5 units of general CLE in California.
This program is approved for CLE in the states listed above.  Upon request, Pincus Pro Ed will provide any information an attorney needs to support their application for CLE approval in other states other than what is listed above.
Terms and Policies
Recording policy: No audio or video recording of any program is permitted.
Seminar Cancellations: Should you be unable to attend for any reason, please inform us in writing no later than 14 days prior to the event and a credit voucher will be issued. If you prefer, a refund, less a $50 non-refundable deposit, will be issued. No refunds or credits will be given for cancellations received within 14 days of an event. However, if you notify us within 14 days of an event, and wish to convert your in-person attendance registration to an Audio CD package (with handout), we can do so. A small additional shipping charge, and sales tax in CA, will be incurred. No shipping charge is incurred for downloads. We will also issue a voucher for the amount paid if you notify us within 14 days and prefer not to have the audio recording.
Substitutions may be made at any time.
Webinars, Tele-seminars and Webcast Cancellations: Once log-in codes and passwords are issued for a webinar, tele-seminars or webcasts, a refund is not possible. If for any reason you cannot attend the event after you have received the codes, we will automatically convert your registration to an instant streaming/instant download or CD format and provide you with the information you need to access the recording after the program concludes and the recording is available.  Conversions to CD require a $8.50 shipping fee, and in CA, 9% sales tax.
Downloads/CDs/DVDs – Refund policy:
Downloads are non-returnable/non-refundable once purchased and received. Tapes, CDs and DVDs are returnable for a full refund or replacement if defective, within 90 days of purchase.
Reminder: The room temperature at hotels and other seminar locations are notoriously hard to control. Please bring a sweater or jacket in case it gets cold and/or layer as if you are going to the movies so you are comfortable.