Bad Faith 1st Party Property Insurance Litigation (FL)
First Property Bad Faith Insurance Cases are tricky, whether you are approaching them as counsel for the insured or the insurer.
And with the recent hurricanes, the rise in first party property insurance claims is staggering.
Your experienced faculty at this seminar will discuss the law, your (and your client's) responsibilities, deadlines, rules and procedures.  They will provide you with concrete strategies, tactics and advice as well.
And they will cover the good, the bad and the ugly.
Both sides of the aisle are represented by our faculty and you are sure to come away with new tools you can put to use immediately.
Can't attend? This program will be recorded live in Miami. The audio package, including seminar materials, will be available within two-three weeks after each live program date.
Have you ever thought about improving your public speaking skills? Now is the time! Get Faith Pincus' newly published book Being Heard: Presentation Skills for Attorneys, from the ABA now (ABA members receive 10%-20% off). You can order a signed paperback from us at a discount here (free shipping). It is also available on Amazon in Kindle and paperback versions. 
Agenda
This program is in the planning stages. Please check back soon for the agenda.
Date/Time/Location
April 17, 2020
9:30 a.m. – 5:30 p.m. (lunch on your own)
Check in between 9:00 – 9:30 a.m.
Location
This Pincus Professional Education program is being held in the seminar room of Akerman at:
98 Southeast Seventh Street, Suite 1100
Miami, FL 33131
Check in begins 30 minutes before the program starts.
Parking: The garage on-site is $4 per hour. There are also metered street parking spots and other parking garages nearby. The parking garage directly across the street from the building on 7th Street is $3 per hour. In addition, there is a Metromover Station right next door to the building at 59 SE 8th Street.
Testimonials
The following testimonials are from our previous program, Insurance Bad Faith Cases: Litigation from Start to Finish, which had similar topics and all of the same speakers. 
"The information pertaining to the duty of the insured and the insurer explained as they relate to bad faith claims was particularly helpful. Gary Guzzi's information was up to date and useful in everyday insurance defense situations. I very much enjoyed the segment by Edward Blumberg. He was captivating and inspirational. The content was easy to understand and useful. Thank you for providing this CLE opportunity. I will recommend Pincus to my colleagues and I look forward to the next CLE seminar with Pincus." – Sandra Brown, Esq.
"Thorough, dynamic presentation by Stephen Marino. Amy Koltnow was very helpful and informative and her material was well organized." – Yelilya Swaím, Esq.
"Amy Koltnow did a great job! Michael Olin was very good and on point! Very informative." – Steven Croskey, Esq.
"Good." – John Eversole, Esq.
"Loved CRN section. Amy Koltnow was great!" – Amanda L. Rosa, Esq.
"Gary Guzzi cared about giving us practical examples, despite being on the carrier side. He was thorough and I would hear him speak again and actively look for his next speaking engagement. Amy Koltnow was the other best presenter because she gave the most practical information." – David Shaheen, Esq.
"Great presentation by Edward Blumberg." – Viktorya Croskey, Esq.
"Antonio Morin was engaging and gave great examples." – Daniel Dresch, Esq.
"Cosme Caballero is an excellent speaker." – Leonard Valdes, Esq.
"Very informative presentation by Antonio Morin!"
Faculty
Gary Guzzi, Esq.
Chair, Insurance Litigation Practice
Akerman LLP

Gary Guzzi serves as chair of Akerman's Insurance Litigation Practice, a national team of 45 lawyers representing leading domestic and foreign carriers, self-insured corporations, municipalities, and related entities in insurance coverage and bad faith litigation. He protects the interests of national and international insurance carriers in bad faith disputes, coverage claims, rescissions and ERISA-governed policies.
With comprehensive experience in insurance disputes, Gary litigates life, disability, commercial general liability, directors and officers, errors and omissions, homeowner, business interruption, and auto claims. His bad faith experience includes both first-party claims such as wrongful denial, delay, improper appraisal invocation, and lowballing, as well as third-party claims such as failure to tender limits, failure to proactively negotiate, and improper settlement communications.
Gary also represents carriers in litigation pertaining to carriers' rescissions of policies, including misrepresentations in applications, failure to update applications, and Stranger-Owned Life Insurance. Gary litigates cases involving life, disability, and similar policies governed by ERISA, including claims for breach of fiduciary duty and claims for benefits. Additionally, Gary advises carriers on proper techniques for claim handling, rescissions, and other aspects of carriers' businesses.
---
Amy Koltnow, Esq.
Shareholder
Colodny Fass

Amy L. Koltnow focuses her practice on business, contract and insurance disputes, real estate, trust and probate litigation. From trial through appeals, she has represented individuals and companies in federal and state courts, as well as in arbitration and administrative forums.
A member of The Florida Bar, Ms. Koltnow oversees complex litigation matters and has successfully defended numerous class actions and insurance bad faith cases. She also has handled non-compete cases, partnership and corporate dissolutions, professional negligence claims, complex matters involving statutory interpretations, covenant and lien enforcement issues, foreclosures and collection matters, and enforcement of judgments.
With first-chair jury trial experience in both federal and state trial courts, from pre-suit through final judgment and related appeals, she also has represented clients in administrative proceedings before state and county regulatory boards, administrative law judges, and in arbitration forums.
She is a member of the Claims and Litigation Management Alliance—a national, invitation-only organization committed to furthering high standards of litigation and claims management in pursuit of client defense. Ms. Koltnow is certified by the Florida Division of Insurance Agent and Agency Services as a Continuing Education Instructor in Adjuster Law and Policy.
Formerly an attorney for the U.S. Small Business Administration's Disaster Assistance Division, she also served five years as an Assistant State Attorney for the State Attorney's office in Miami-Dade County, Florida, where she was appointed by then-State Attorney Janet Reno.
Prior to joining the Firm in 2005, Ms. Koltnow worked for several prominent South Florida law firms, gaining considerable experience handling complex commercial litigation cases on behalf of individuals and corporations.
In 2004, she was awarded the Child Advocacy Award by the Dade County Bar Association for her pro bono efforts in the South Florida community.
Ms. Koltnow is admitted to practice before the United States District Court for the Southern and Middle Districts of Florida.
She graduated from the University of Florida in 1986 with a Bachelor of Science in Journalism and Communications. She received her Juris Doctor from Stetson University College of Law in 1991.
While in law school, Ms. Koltnow was a member of the Stetson Law Review and Moot Court Board. She was also a member of Stetson's nationally acclaimed American Bar Association and Association of Trial Lawyers of America mock trial teams. She won numerous state, regional and national accolades and scholarships for excellence in advocacy, including Best Oral Advocate in the state of Florida. Upon graduation, she was awarded the Victor O. Wehle Award for excellence in trial advocacy.
For Stetson, she later served as a Teaching Fellow, instructing law students about the fundamentals of trial practice.
She is a Miami native who is bilingual in Spanish.
---
Stephen A. Marino, Jr., Esq.
Managing Shareholder
Ver Ploeg & Marino

Stephen Marino is a 1990 graduate of Columbia University and a 1995 cum laude graduate of the University of Miami Law School. He is admitted to the Florida Bar; U.S. District Courts, Southern, Middle and Northern Districts of Florida; the U.S. Court of Appeals for the 11th Circuit; and the Supreme Court of the United States. A former architect, he brings technical and applied science knowledge to his litigation practice, which focuses on insurance coverage and bad faith litigation. He is the past president of the Miami-Dade Justice Association, a board member of the Florida Justice Association, an appointed governor of the American Association for Justice, and the Chairman of the Board of the Overtown Youth Center. Mr. Marino is a frequent state-wide and national speaker on insurance coverage and bad faith issues.
---
Antonio Morin, Esq.
Partner, Insurance Litigation
Akerman LLP

A go-to resource for complex insurance matters, Antonio Morin represents primary and excess insurance carriers in the defense of breach of contract, statutory and common law bad faith matters, as well as the prosecution and defense of declaratory judgment actions. In addition to matters in litigation, Antonio routinely advises carriers regarding insurance coverage, claims handling and bad faith matters outside of litigation.
Antonio represents leading carriers regarding insurance coverage and bad faith issues under automobile liability, PIP, CGL, property, directors and officers, errors and omissions, professional liability, aviation, worker's compensation, employer's liability, professional liability and other business insurance policies. Clients rely on Antonio's comprehensive knowledge and experience addressing issues regarding the duty to defend, additional insureds, insured contracts, the Claims Administration Statute, and order of coverage. In addition he serves as a client resource specifically in the context of statutory and common law bad faith claims, time limit settlement demands, failure to proactively initiate settlement negotiations, multiple claimant and/or multiple insured scenarios, improper appraisal invocation, "lowballing," and wrongful denials of coverage.
Antonio also has extensive experience litigating choice of law issues, as well as addressing the entitlement to, and the reasonableness of, attorney's fees claimed by plaintiffs in insurance coverage and bad faith litigation.
---
Additional faculty to be announced.
Fees
Register by February 28th and save on each registration with the Early Bird rate!
Registration fees are per person.
Individual: $425
Early Bird registration $399
Group: $399 per person for 2 or more from the same company pre-registering at the same time
Early Bird registration $380
Government employee/Legal Aid* Rate: $375
Early Bird registration $350
Law Students/paralegals*: $235 (current JD students only)
Early Bird registration $210
Program materials:
Registration includes an electronic copy (.pdf) of your seminar handbook.  This will be emailed to you one week in advance of the program.  Be sure to check your spam folder if you don't see it by then.  Please put info@pincusproed.com in your address book to make sure you receive your pdf of the program handbook.
Like almost all legal CLE events, we provide your handbook in electronic form, as just described, to reduce the significant waste of paper that otherwise occurs.
However, If you would also like to order a printed copy of the seminar handbook, you may purchase it in advance. This will be provided to you the day of the program when you check in.  A printed copy of the handbook $25.  To do so, please be sure to check the box when you register.  If you want a hard copy, please order it when you register; there may not be any available for purchase the day of the program.
* Law Student Rate is for current law students only.  Please bring your law school ID to show when you check in for the program.
** Legal Aid attorneys are those attorneys employed by Legal Aid/non-profit firms.  It does not include attorneys who have their own practice, or are employed by law firms, that volunteer their time for non-profit causes or take on pro-bono cases. It also does not include attorneys who serve on non-profit boards.
Full and partial scholarships may be available to a limited number of Legal Aid attorneys, based upon registration. Please call (877) 858-3848 to discuss or email your request to info@pincusproed.com.
CLE Credits
FL General:  This program is pending approval for general CLE in Florida.
FL Board Certified:  This program is pending approval for Board Certified CLE in Florida.
CA General:  This program is pending approval for 6.5 units of general CLE in California.
NJ General: The LIVE session of this course is pending approval, under New Jersey's CLE Approved Jurisdiction policy, for 6.5 CLE units. Pincus Professional Education is a CA Accredited Provider, which is a NJ approved jurisdiction. See the New Jersey State CLE Board Regulations and Guidelines for further information.
NY General: The LIVE session of this course is pending approval, under New York's CLE Approved Jurisdiction policy, for 6.5 CLE units. Pincus Professional Education is a CA Accredited Provider, which is a NY approved jurisdiction. See Section 6 of the New York State CLE Board Regulations and Guidelines for further information.
This program is approved for CLE in the states listed above.  Upon request, Pincus Pro Ed will provide any information an attorney needs to support their application for CLE approval in other states other than what is listed above. Many attorneys ask for this and are approved in other states.
Terms & Refund Policies
Recording policy: No audio or video recording of any program is permitted.
Seminar Cancellations: Should you be unable to attend for any reason, please inform us in writing no later than 14 days prior to the event and a credit voucher will be issued. If you prefer, a refund, less a $50 non-refundable deposit, will be issued. No refunds or credits will be given for cancellations received within 14 days of an event. However, if you notify us within 14 days of an event, and wish to convert your in-person attendance registration to an Audio CD package (with handout), we can do so. A small additional shipping charge, and sales tax in CA, will be incurred. No shipping charge is incurred for downloads. We will also issue a voucher for the amount paid if you notify us within 14 days and prefer not to have the audio recording.
Substitutions may be made at any time.
Reminder: The room temperature at hotels and other seminar locations are notoriously hard to control. Please bring a sweater or jacket in case it gets cold and/or layer as if you are going to the movies so you are comfortable.
For policies related to audio products, please select "I want a download or CD" on the right.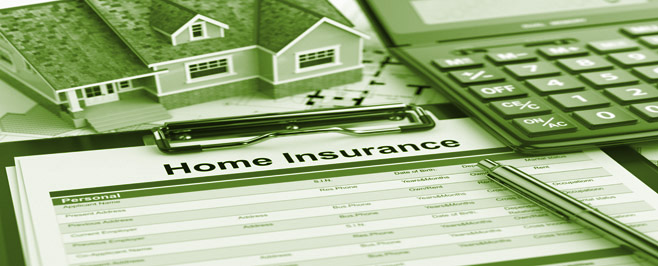 TBA September 2020 | Miami, FL