Appellate Webinar #5 – Managing an Appellate Practice (WEB)
Audio program! (check our CLE Programs page for live versions)
We gathered some of our best appellate experts for this 5 Webinar Series on those critical appellate topics everyone needs to know more about.  These instructors get excellent evaluations every time they teach for us and they know their stuff!  They frequently co-teach with Appellate Justices and staff attorneys.
Webinar #5: Working with trial counsel, managing an appellate practice and using efficient tech tools, taught by Robin Meadow.  Robin is one of California's most recognized appellate practitioners and is the author of an upcoming book to be published this summer on Technology for the appellate practice.
Order the entire 5-Part Appellate Practice Webinar Series and save $427!
This program was recorded in 2010.
Do you want to improve your public speaking skills? Get Faith Pincus' newly published book Being Heard: Presentation Skills for Attorneys, from the ABA now (ABA members receive 10% off). It is also available on Amazon in Kindle and paperback versions.
What You Will Learn
Tips re: Fee Arrangements, Client relations, Trial Counsel relations
Client relations
Informing and shaping expectations about the appeal
How the rules of the game are different
Was the record preserved
Scope of client/trial counsel involvement
Reality checks
When, if ever, does your involvement become public?
Relationships with trial counsel
The malpractice quandary
Managing an appellate practice
Communicating with opposing counsel
Managing timelines
Monitoring court dockets
Communicating with the court
Tech suggestions for keeping on top of cases
Technology Tools for a Better Tomorrow
Using electronic documents
The power of PDF
Searchable electronic records
Faculty
Robin Meadow, Esq.
Partner/Certified Appellate Specialist
Greines, Martin, Stein & Richland LLP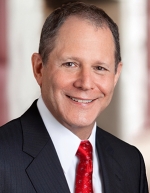 Few appellate specialists have successfully tried a jury case. Robin Meadow tried jury cases for over 20 years at a major commercial firm, while also handling appeals, in many fields of law. Over time, he realized that it's nearly impossible to excel at both trials and appeals, because the skill sets and practice rhythms differ completely and often clash. Concluding that his greatest strengths lay in appellate work, Robin joined GMSR in 1994, handling his last trial late that year.
Robin's trial-court experience gives him a unique perspective on appellate work. He understands the demands and pressures trial lawyers face and the many ways that things can go wrong in the trial court. And he is very much at home consulting with trial lawyers during trial, helping them protect their appellate record so they're well positioned to either preserve a victory or overturn a defeat.
Robin's practice at GMSR continues the substantive focus he developed in his earlier years—business disputes, real estate, partnerships, and probate and entertainment law. But, like most appellate lawyers, he is a generalist and at GMSR has also handled multiple significant appeals involving healthcare, family law, personal injury and bankruptcy.
He is also an expert in technology for appellate lawyers and courts. A pioneer in the use of electronic records and briefs, Robin co-authored the California Second District Court of Appeal's first protocol for electronic briefs (since adopted by other California Courts of Appeal), and he filed the first electronic brief ever accepted by a California appellate court.
When he isn't practicing law, he enjoys spending time with his family, reading about history and playing bass guitar in a rock band.
---
Fees
Audio Course and Materials Package – CD or Download: $169
For CDs please add $7.50 shipping and, in CA, sales tax.
CLE Credit
CA General:  This program is approved for 1.5 units of general CLE in California.
CA Legal Specialist:  This program is approved for 1.5 units of Certified Legal Specialist Units in Appellate Law.
Upon request, Pincus Pro Ed will provide any information an attorney needs to support their application for CLE approval.
Terms and Policies
Recording policy: No audio or video recording of any program is permitted.
Seminar Cancellations: Should you be unable to attend for any reason, please inform us in writing no later than 14 days prior to the event and a credit voucher will be issued. If you prefer, a refund, less a $50 non-refundable deposit, will be issued. No refunds or credits will be given for cancellations received within 14 days of an event. However, if you notify us within 14 days of an event, and wish to convert your in-person attendance registration to an Audio CD package (with handout), we can do so. A small additional shipping charge, and sales tax in CA, will be incurred. No shipping charge is incurred for downloads. We will also issue a voucher for the amount paid if you notify us within 14 days and prefer not to have the audio recording.
Substitutions may be made at any time.
Webinars, Tele-seminars and Webcast Cancellations: Once log-in codes and passwords are issued for a webinar, tele-seminars or webcasts, a refund is not possible. If for any reason you cannot attend the event after you have received the codes, we will automatically convert your registration to an instant streaming/instant download or CD format and provide you with the information you need to access the recording after the program concludes and the recording is available.  Conversions to CD require a $7.50 shipping fee, and in CA, 9% sales tax.
Downloads/CDs/DVDs – Refund policy:
Downloads are non-returnable/non-refundable once purchased and received. Tapes, CDs and DVDs are returnable for a full refund or replacement if defective, within 90 days of purchase.