Appellate Webinar #4 – How to Give a Better Argument (WEB)
Audio program! (check our CLE Programs page for live versions)
We gathered some of our best appellate experts for this 5-Part Webinar Series on those critical appellate topics everyone needs to know more about.  These instructors get excellent evaluations every time they teach for us and they know their stuff!  They frequently co-teach with Appellate Justices and staff attorneys.
Webinar #4: How to Give a Better Oral Argument, taught by Faith Pincus of Pincus Communications/Pincus Professional Education & Ethan Schulman, formerly of Crowell & Moring and now a San Francisco Superior Court Judge.
Faith has been teaching public speaking for more than 20 years and has been helping attorneys improve their oral arguments and speaking on this topic for the past 6 years. In addition, she has interviewed dozens of justices, judges and court attorneys during the past six years and is the author of the ABA book, Being Heard: Presentation Skills for Attorneys.
Order the entire 5-Part Appellate Practice Webinar Series and save $427!
This program was recorded in 2010.
Do you want to improve your public speaking skills? Get Faith Pincus' newly published book Being Heard: Presentation Skills for Attorneys, from the ABA now (ABA members receive 10% off). It is also available on Amazon in Kindle and paperback versions.
What You Will Learn
Preparing for Oral Argument
Organizing your outline & focusing your argument
In front of the bench – what to do and what not to do
Questions and Answers
Faculty
Faith Pincus, Esq.
CEO
Pincus Communications, Inc.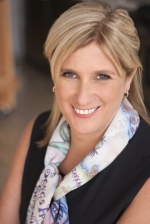 Faith Pincus is an accomplished and experienced speaker who will boost your self-confidence and give you the tools you need to succeed at public speaking. Faith has trained CEO's, attorneys, elected and appointed officials, candidates, and management at non-profit associations for more than two decades.
As a licensed attorney and former Federal Law Clerk she is also uniquely positioned to understand the speaking skills required of attorneys.
Faith has an innate ability to see what works in the public speaking context. She has an unbridled passion for public speaking and for helping people become better communicators. Faith is an expert in the art of persuasion and an accomplished speechwriter.
Her book, tentatively titled "Be Heard: Public Speaking for Attorneys," will be published by the American Bar Association soon and multiple DVDs related to public speaking skills are currently available online.
Prior to opening Pincus Communications, Inc. and Pincus Professional Education, Faith ran more than 25 political campaigns, including campaigns for congress, the California state assembly and senate, and various mayoral, city council and county supervisor races throughout California. When she was a political consultant, Faith created public affairs campaigns for a variety of industries, corporations and associations.
It was here that Faith first acquired her passion for helping people become public speakers, as she wrote speeches and trained candidates in speaking skills.
Faith previously taught communication courses at the university level, including rhetoric (persuasion), public speaking, and interpersonal and small group communication. She has published a variety of articles on communication and persuasion, including an analysis of major war announcement speeches.
Faith has a Masters in Communication from the California State University at Fresno and a Juris Doctorate from the University of Iowa. She is a former Judicial Law Clerk for the Honorable Oliver W. Wanger of the United States District Court, Eastern District of California and a Member of the Order of the Coif. Ms. Pincus litigated for one of the top AmLaw 20 law firms before creating Pincus Communications, Inc. and Pincus Professional Education.
Be sure to check out Faith's blog at www.SpeechAdvice.com and like her at facebook.com/speechadvice.
---
Hon. Ethan P. Schulman
Judge
San Francisco Superior Court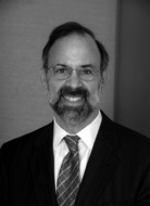 Ethan P. Schulman is a partner in the San Francisco office of Crowell & Moring and is a member of the firm's Litigation Group. Mr. Schulman's practice focuses on appeals, writs, and complex litigation, with an emphasis on constitutional and public law, class actions, and representation of law firms and lawyers. Mr. Schulman is certified as a specialist in appellate law by the Board of Legal Specialization of the State Bar of California, and is a member of the California Academy of Appellate Lawyers. He has been selected as a Northern California Super Lawyer each year since 2004. Mr. Schulman recently was named a recipient of the 2011 California Lawyer Attorney of the Year Award and of the Hispanic Bar Association's Guardián de Justicia (Guardian of Justice) Award for his work on Martinez v. Regents of the University of California, 50 Cal. 4th 1277 (2010), which resulted in a unanimous ruling by the California Supreme Court upholding a state law that allows undocumented immigrant students to pay lower in-state tuition rates at public colleges and universities. He is a graduate of Princeton University and of the University of California, Berkeley, Boalt Hall School of Law.
---
Fees
Audio Course and Materials Package – CD or Download: $169
For CDs please add $7.50 shipping and, in CA, sales tax.
CLE Credit
CA General:  This program is approved for 1.5 units of general CLE in California.
CA Legal Specialist:  This program is approved for 1.5 units of Certified Legal Specialist Units in Appellate Law.
Upon request, Pincus Pro Ed will provide any information an attorney needs to support their application for CLE approval.
Terms and Policies
Recording policy: No audio or video recording of any program is permitted.
Seminar Cancellations: Should you be unable to attend for any reason, please inform us in writing no later than 14 days prior to the event and a credit voucher will be issued. If you prefer, a refund, less a $50 non-refundable deposit, will be issued. No refunds or credits will be given for cancellations received within 14 days of an event. However, if you notify us within 14 days of an event, and wish to convert your in-person attendance registration to an Audio CD package (with handout), we can do so. A small additional shipping charge, and sales tax in CA, will be incurred. No shipping charge is incurred for downloads. We will also issue a voucher for the amount paid if you notify us within 14 days and prefer not to have the audio recording.
Substitutions may be made at any time.
Webinars, Tele-seminars and Webcast Cancellations: Once log-in codes and passwords are issued for a webinar, tele-seminars or webcasts, a refund is not possible. If for any reason you cannot attend the event after you have received the codes, we will automatically convert your registration to an instant streaming/instant download or CD format and provide you with the information you need to access the recording after the program concludes and the recording is available.  Conversions to CD require a $7.50 shipping fee, and in CA, 9% sales tax.
Downloads/CDs/DVDs – Refund policy:
Downloads are non-returnable/non-refundable once purchased and received. Tapes, CDs and DVDs are returnable for a full refund or replacement if defective, within 90 days of purchase.