Appellate Webinar #1- Challenging Settled Precedent/Legislative History of Appeal (WEB)
Audio program! (check our CLE Programs page for live versions)
We gathered some of our best appellate experts for this 5-Part Webinar Series on those critical appellate topics everyone needs to know more about.  These instructors get excellent evaluations every time they teach for us and they know their stuff!  They frequently co-teach with Appellate Justices and staff attorneys.
Webinar #1:   Challenging "settled" precedent on appeal & using legislative history on appeal – taught by Wendy Lascher of Lascher & Lascher – a well-known, small, boutique appellate litigation firm out of Ventura County.  Wendy has taught programs for us for many years and always gets fantastic reviews.
Order the entire 5-Part Appellate Practice Webinar Series and save $427!
This program was recorded in 2010.
Do you want to improve your public speaking skills? Get Faith Pincus' newly published book Being Heard: Presentation Skills for Attorneys, from the ABA now (ABA members receive 10% off). It is also available on Amazon in Kindle and paperback versions.
What You Will Learn
Why it's important to start challenging "settled" precedent before litigation begins
How to choose the right case for your challenge, what to do if you don't have a choice, and how to shape the challenge in the trial court
How courts identify, define and interpret legislative intent
The mechanics of presenting evidence of legislative intent
Ways to write about legislative intent
The fine points of stare decisis
Ways to structure and write challenges to precedent
Faculty
Wendy C. Lascher, Esq.
Partner/Certified Legal Specialist in Appellate Law
Ferguson Case Orr Paterson LLP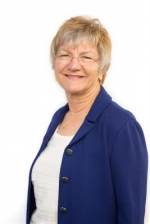 Though Wendy Lascher is one of California's best-known appellate lawyers, her work on behalf of clients often begins well before an appeal. By crafting motions and consulting on trial strategy, Wendy helps clients either avoid appeals in the first place, or to be well-positioned to win cases on appeal.
After nearly four-decades at her appellate-focused boutique, Lascher & Lascher, Wendy brought her practice to Ferguson Case Orr Paterson in 2011. She brought with her a California State Bar-certified appellate specialty in which she has represented clients in front of the United States Supreme Court, many times before the California Supreme Court, multiple U.S. Circuit Courts of Appeal, and in every California Court of Appeal district. She has also handled cases in state and federal trial courts.
Wendy has handled a wide range of appeals involving multinational corporations, municipalities and other government entities, complex family law, Death Row and other criminal cases, employment, real estate development, bankruptcies and other matters.
Previously a president of the American Academy of Appellate Lawyers and of the California Academy of Appellate Lawyers, she regularly features in Los Angeles Magazine's "Super Lawyers" roundups of top lawyers as well as its listings of the "Top 100 Southern California Super Lawyers" and "Top 50 Women Super Lawyers," and she is Av-Preeminent rated by Martindale-Hubbard. She also regularly lectures at the Ventura and Santa Barbara Colleges of Law and regularly speaks about appellate law and other matters for a variety of legal organizations. Widely published in legal journals, she is also the long-time editor of CITATIONS, the newsletter of the Ventura County Bar Association.
Wendy has been a mentor with the Big Brothers, Big Sisters of Ventura County since 2008. She has also served as a board member at First National Bank of Ventura, Channel Counties Legal Services, the KCLU advisory board, and the Planned Parenthood Ventura Advisory Council. When not working or volunteering, Wendy enjoys gardening, early morning workouts, hiking, and spending time with her family. She is also a student pilot and expects to acquire her private pilot's license in 2017.
---
Fees
Audio Course and Materials Package – CD or Download: $169
For CDs please add $7.50 shipping and, in CA, sales tax.
CLE Credit
CA General:  This program is approved for 1.5 units of general CLE in California.
CA Legal Specialist:  This program is approved for 1.5 units of Certified Legal Specialist Units in Appellate Law.
Please note: Our recorded webinars are self-study only. Participatory credits are not available for this program.
Upon request, Pincus Pro Ed will provide any information an attorney needs to support their application for CLE approval.
Terms and Policies
Recording policy: No audio or video recording of any program is permitted.
Seminar Cancellations: Should you be unable to attend for any reason, please inform us in writing no later than 14 days prior to the event and a credit voucher will be issued. If you prefer, a refund, less a $50 non-refundable deposit, will be issued. No refunds or credits will be given for cancellations received within 14 days of an event. However, if you notify us within 14 days of an event, and wish to convert your in-person attendance registration to an Audio CD package (with handout), we can do so. A small additional shipping charge, and sales tax in CA, will be incurred. No shipping charge is incurred for downloads. We will also issue a voucher for the amount paid if you notify us within 14 days and prefer not to have the audio recording.
Substitutions may be made at any time.
Webinars, Tele-seminars and Webcast Cancellations: Once log-in codes and passwords are issued for a webinar, tele-seminars or webcasts, a refund is not possible. If for any reason you cannot attend the event after you have received the codes, we will automatically convert your registration to an instant streaming/instant download or CD format and provide you with the information you need to access the recording after the program concludes and the recording is available.  Conversions to CD require a $7.50 shipping fee, and in CA, 9% sales tax.
Downloads/CDs/DVDs – Refund policy:
Downloads are non-returnable/non-refundable once purchased and received. Tapes, CDs and DVDs are returnable for a full refund or replacement if defective, within 90 days of purchase.