Appellate Skills and Strategies Boot Camp: Navigating State and Federal Appeals (FL)
Audio program! (check our CLE Programs page for live versions)
This program will teach you sound strategies to succeed as an appellate practitioner, covering the basics as well as complicated issues.
Your faculty includes former judges and career staff attorneys as well as attorneys who specialize in Appellate Practice and who are Board Certified in Appellate Practice.
This is a terrific course for newer appellate practitioners and litigators wanting to expand their skills in the appellate arena. This program is well tested and always receives excellent evaluations.
Learn how to avoid common mistakes, what you must do to succeed, and interact with a stellar panel for strategy and advice about your upcoming appeals, including how to evaluate an appeal and how to judge if you should take it.
This program was recorded in 2014.
Do you want to improve your public speaking skills? Get Faith Pincus' newly published book Being Heard: Presentation Skills for Attorneys, from the ABA now (ABA members receive 10% off). It is also available on Amazon in Kindle and paperback versions.
What You Will Learn
The Process, the Courts, the Protocols
What's the difference? Federal v. State
How do you make and preserve a good record at trial?
Staying Judgments and Orders
Review of Non-Final Orders Under Rule 9.130
Original Jurisdiction: The Writ of Certiorari
Original Writs: Prohibition, Mandamus, Quo Warranto
Motions and Other Procedural Headaches
Effective Brief-Writing Strategies
Oral Argument – why it still matters and what the judges want
Post Decision Motions, Florida Supreme Court Review, Enforcement and Effectuatingt the Mandate
Do you want to get paid? Recovering Appellate Attorney Fees
.
Testimonials
"Great program."
"Engaging presentation…Info about preserving the record was very helpful. [Brief Writing presentation was] very practical, which was much appreciated as a new appellate attorney."
Listed below are testimonials from our California and Chicago Appellate seminars:
"This was an excellent program.  Each of the faculty members was well prepared, articulate, and engaging.  The program itself contains valuable 'nuts and bolts' as well as more sophisticated and subtle suggestions for representing a client on appeal."  Stephen D. Miller, Esq.
"I have found that the speakers at Pincus' seminars are the most knowlegable and real-world experienced."  Denise Greer, Esq.
"Really liked the focus on process & practicalities."  Susan Beneville, Esq.
"Great overiews.  I really liked ideas for process in writing the opening brief."  Nancy Doig, Esq.
"I wanted a practical overview of appellate litigation and this program delivered that."
"This presentation was excellent. I wanted a look behind the scenes of the Court of Appeal, and this delivers." Rachel Cook, Esq.
"I truly feel prepared now to begin my appellate practice after this seminar." Enid Perez, Esq.
"Excellent knowledge of appellate procedure; also provided good common sense approach to solving problems that occur during the preparation of briefs and oral arguments.  The seminar was very well presented.  As a participant who is familiar with appellate practices in both the state and federal courts, I became better informed."
"All the speakers were excellent because they were concise and their comments were focused. Extremely efficient three hours that went very quickly!" Douglas Gordon, Esq.
"Some of the best content and most relevant advice I've received at a CLE in a long time.  Great panel!"  Chris Whitman, Esq.
"Excellent balance of basic & advanced topics, presentation, and questions."  John Harding, Esq.
"I tend to be a tough grader – the program and the speakers were all excellent!"
"As an appellate attorney, I feel I gained additional insight into this court's process." Kelly Savage, Esq."
"Two thumbs up!"
"More informative than I expected!- and good take home literature."
"Very helpful – I do mostly federal work and will soon have an appeal in the 1st District.  This was great and perfect timing!"
"Thorough review of all aspects of appellate work.  I also appreciated the written materials provided."  Matthew D. May, Esq.
"This provided a great overview of the appellate process."
"The literature is very thorough for the Illinois practitioner."
"Good topic and knowledgeable speakers."
"I'm going to be participating in my first appeal, and this seminar truly helped clarify the appellate rules." – J. Fletchall, Levin & Brend, PC
"All speakers gave great insider tips! [They] explained complicated nuances very well." – B. Bresnahan, Dennis Noble & Associates, PC
"Excellent speakers and materials!"
"Excellent presentation. [The] speakers provided a clear understanding of appellate practice in the Supreme Court." – G. Anderson
"All of the speakers were excellent! It is great to hear this information from the other side, i.e. the court. Lots of great practical tips!"
Faculty
John Bogdanoff, Esq.
The Carlyle Appellate Law Firm

Check back soon for a biography!
---
Elliot Kula, Esq.
Principal Partner
Kula & Associates, P.A.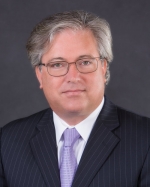 Elliot Kula practices exclusively as an appellate attorney, and earned his Board Certification in Appellate Practice from The Florida Bar in 2010. He has experience representing clients in both state and federal courts, in a variety of substantive areas of the law, and is among a select few appellate practitioners in Florida who maintain a focus on bankruptcy appeals. Kula also provides litigation support during every phase of the litigation in order to optimize the client's position and create efficient and effective strategies for trial counsel. Kula has argued in every District Court of Appeal in Florida, as well as the United States Court of Appeals for the Eleventh Circuit, the Tenth Circuit, and the United States District Court for the Southern and Middle Districts of Florida.
Previously a shareholder with the Greenberg Traurig law firm, where he served as the Administrative Head of the Appellate Practice Group, Kula established his own appellate boutique in 2011. Kula graduated from the University of Minnesota in 1989 with a BA in English, and earned his law degree from Hamline University School of law in 1993. Following his schooling, Kula moved to Miami and became a member of The Florida Bar in 1994.
Recognized by his peers for his expertise in appellate practice, Kula has earned AV® Preeminent™ 5.0 out of 5 rating by Martindale Hubbell. And, Kula has been recognized for his appellate expertise in The Best Lawyers in America since 2006, Florida Super Lawyers since 2008, and Florida Trend's Legal Elite since 2012. His law firm as well has been recognized as a US News & World Report Bes Law Firm in America for appellate practice.
Kula is active in The Florida Bar, having served and currently serving on several standing committees (Appellate Court Rules Committee, Rules of Judicial Administration Committee, and the Rules of Civil Procedure Committee). He is a member and active participant in several voluntary bar organization, including the Miami-Dade Trial Lawyers Association, the Third District Court of Appeal Historical Society, the Appellate Practice and Advocacy Section of the Florida Bar, and the Southern District Bankruptcy Bar Association.
---
Jamie Billotte Moses, Esq.
Partner
Holland and Knight

Jamie Billotte Moses graduated from UCLA and Notre Dame Law School. She has been practicing in Orlando for 19 years and is a shareholder with Fisher, Rushmer. Ms. Moses is a board certified appellate specialist and handles all of the firm's appellate needs. Ms. Moses was the Founding Chair of the OCBA's Appellate Practice Committee and served as Chair of The Florida Bar's Appellate Court Rules Committee.
Ms. Moses has been very active in local and state bar activities including serving as OCBA Young Lawyers Section President, OCBA Treasurer and Secretary, Chair of the Judicial Relations Committee and President of the OCBA's Legal Aid Society. Ms. Moses will be President-elect of the OCBA in 2014-2015 and President in 2015-2016.
Ms. Moses has also served on The Florida Bar Young Lawyers Division Board of Governors and eventually served as its President from 2005-2006. While on the YLD Board of Governors, Ms. Moses also served on The Florida Bar's Board of Governors and its executive council. Ms. Moses presently serves in the Statewide Advertising Grievance Committee and the Attorney/Realtor Committee which is tasked with drafting the real estate contracts used in most Florida real estate transactions.
Jamie is well recognized as a skilled trial and appellate attorney and has been rated AV since 2005 and AV Preeminent since 2011. She has been honored multiple times with Florida's Legal Elite and Orlando's Top Lawyers. In her spare time, she trains and competes in triathlons and other swimming, biking and running races, receiving national recognition as an Age Group National Qualifier. She's also very involved in her church, Annunciation Catholic Church, and volunteers for various organizations and charities.
---
Jack R. Reiter, Esq.
Shareholder
Carlton Fields Jorden Burt, P.A.

Jack R. Reiter handles a wide variety of litigation matters, from those arising out of commercial and business disputes to products liability and insurance coverage issues.
Mr. Reiter is board certified in Appellate Law by The Florida Bar. In addition to handling appeals and original proceedings in state and federal courts, as an appellate specialist he assists trial counsel with complex matters such as motions to dismiss and for summary judgment. Mr. Reiter also participates at trial and through post-trial by preparing and arguing dispositive motions along with motions in limine, jury instructions, and motions for directed verdict and new trial.
Mr. Reiter is AV rated by Martindale-Hubbell and has served as chair of The Florida Bar Appellate Court Rules Committee, the Appellate Practice Section of The Florida Bar, and the Dade County Bar Appellate Court Committee. Mr. Reiter also is a member of the Defense Research Institute and the Tort and Insurance Practice Section of the American Bar Association.
---
Nicholas A. Shannin, Esq.
Shannin Law Firm, P.A.

Nicholas A. Shannin a Board Certified Appellate Attorney, licensed to practice law in Florida since graduating with honors from the University of Florida School of Law in 1994. Nick received his undergraduate degree from Rice University in Houston, Texas, graduating from Rice with a double major in Political Science and Sociology. Before receiving his Texas-sized degree, Nick graduated from Osceola High School in nearby Kissimmee, Florida. He remains a proud Osceola Kowboy (yes, spelled with a "K") to this day.
Nick has a passion for the law and for organizations that help people in need. He has been a long-time board member of both West Orange Habitat for Humanity and the Legal Aid Society of Orange County. He is a past president of the board for both organizations. Nick has also been honored by the Florida Bar Appellate Practice Section as the receipient of its "Pro-Bono Attorney of the Year" award, in large part for his work with the Legal Aid Society.
Nick has been reviewed by his peers with Martindale-Hubbel's highest ranking for ability and ethics, "AV-Preeminent." Nick has also been recognized by Florida Trend's Legal Elite and Florida SuperLawyers lists, each recognizing the top 2% and top 5% of Florida attorneys respectively, for each of the last five years. Nick also serves as an Officer for the Orange County Bar Association (Treasurer) and has received that Bar's Lawrence Matthew's Young Lawyer Professionalism Award.
Nick resides in West Orange County with his wife, Carol, a teacher of American Government at Olympia High School, and his two children, Jake and Anna. As a result, Nick is a volunteer at Thornebrooke Elementary, Gotha Middle and Olympia High School and proudly served as Cubmaster for Cub Scout Pack 6, Orlando.
---
Elizabeth C. Wheeler, Esq.
Elizabeth C. Wheeler, P.A.
Elizabeth C. Wheeler has been continuously Board Certified by The Florida Bar since 1991 as a Civil Trial lawyer and since 1994 in Appellate Practice. She is AV rated by Martindale-Hubbell and is recognized as a Super Lawyer, Appellate. She received her J.D. with honors in 1983 at the University of Florida College of Law and graduated summa cum laude from the University of Central Florida in 1980. Ms. Wheeler has handled cases in all Florida District Courts of Appeal, the Florida Supreme Court, all U.S. District Courts in Florida, and the Eleventh Circuit Court of Appeals. She is admitted to the Bar of the United States Supreme Court. Her practice has included cases involving personal injury and wrongful death, products liability including medical devices, professional liability (accountants, attorneys, engineers, physicians), insurance (coverage and bad faith), worker's compensation, construction, business torts, employment, federal statutory claims (antitrust, civil rights, petroleum marketing franchises, trademark infringement), and other complex issues. Ms. Wheeler lectured on the topic "Preserving Error for Appeal" for The Florida Bar's Civil Trial Board Certification Review seminar from 1995 through 2005. She was a participant in the 1999 Passing Standard Review Study by the Florida Board of Bar Examiners, is a past member of the Ninth Circuit's Grievance Committee for The Florida Bar and served on the Fifth District Court of Appeal's Pilot Mediation Program Task Force. She is a member of the Trial Lawyers and Appellate Practice Sections of The Florida Bar and served on the Appellate Practice Certification Committee from 2005 to 2011, of which she was Chair in 2008-2009. Since 2011 she has served on The Florida Bar's Appellate Court Rules Committee. She is a member the Orange County Bar Association and its Appellate Practice Committee, of which she was chair in 2010-11. She may be contacted at ewheeler@ewheelerpa.com, or (407) 650-9008.
---
Fees
Audio Course and Materials Package – CD or Download: $425
CD: plus $7.50 shipping and, in CA, sales tax.
CLE Credit
FL General/Board Certified:  This program is no longer pre-approved for CLE units in Florida. However, you may still submit it on your own and we will provide back up as needed.
CA General:  This program is approved for 6.0 units of general CLE in California.
CA Certified Legal Specialist:  This program is approved for 6.0 units of Certified Legal Specialist CLE in California in Appellate Law.
Ethics/Professional Responsibility: 0.5 units.
This program is approved for CLE in the states listed above.  Upon request, Pincus Pro Ed will provide any information an attorney needs to support their application for CLE approval in other states other than what is listed above.
Terms and Policies
Recording policy: No audio or video recording of any program is permitted.
Seminar Cancellations: Should you be unable to attend for any reason, please inform us in writing no later than 14 days prior to the event and a credit voucher will be issued. If you prefer, a refund, less a $50 non-refundable deposit, will be issued. No refunds or credits will be given for cancellations received within 14 days of an event. However, if you notify us within 14 days of an event, and wish to convert your in-person attendance registration to an Audio CD package (with handout), we can do so. A small additional shipping charge, and sales tax in CA, will be incurred. No shipping charge is incurred for downloads. We will also issue a voucher for the amount paid if you notify us within 14 days and prefer not to have the audio recording.
Substitutions may be made at any time.
Webinars, Tele-seminars and Webcast Cancellations: Once log-in codes and passwords are issued for a webinar, tele-seminars or webcasts, a refund is not possible. If for any reason you cannot attend the event after you have received the codes, we will automatically convert your registration to an instant streaming/instant download or CD format and provide you with the information you need to access the recording after the program concludes and the recording is available.  Conversions to CD require a $7.50 shipping fee, and in CA, 9% sales tax.
Downloads/CDs/DVDs – Refund policy:
Downloads are non-returnable/non-refundable once purchased and received. Tapes, CDs and DVDs are returnable for a full refund or replacement if defective, within 90 days of purchase.
Reminder: The room temperature at hotels and other seminar locations are notoriously hard to control. Please bring a sweater or jacket in case it gets cold and/or layer as if you are going to the movies so you are comfortable.