Advanced Appellate Roundtable (Civil) (CA)
Audio program! (check our CLE Programs page for live versions)
An all-star faculty, gathered together from prior appellate programs, headlines this advanced level appellate program designed to address those tougher issues never talked about at CLE programs.
This program is for the intermediate to advanced level practitioner and assumes a good understanding of the basic skills, cases and issues that occur in civil appellate practice.
There will be plenty of time to ask questions of our panel, which includes Appellate Justices, Staff Attorneys and Certified Appellate Specialists.
This program was recorded in 2012.
Do you want to improve your public speaking skills? Get Faith Pincus' newly published book Being Heard: Presentation Skills for Attorneys, from the ABA now (ABA members receive 10% off). It is also available on Amazon in Kindle and paperback versions.
What You Will Learn
Recent decisions, rule changes and proposed rule changes affecting appellate practice 
Resisting judgment enforcement 

Bonding
Supersedeas
Automatic Stays

E-Briefing
Arbitration Appeals
Appeals before trial 

Injunctions
Appeals from anti-SLAPP rulings
Appeals/writ petitions from MSJ/MSA rulings
Appeals/writ petitions from 877.6 rulings
Collateral Order Doctrine

Appeal after plaintiff has accepted remittitur
Unusual judgment finality/appealability situations
Settlement during appeal, including stipulated reversals
Testimonials
"Nicely done…as usual."
"Excellent speaker. Very entertaining."
"The discussions were very relevant for attorneys who handle the cases from trial to appeal."
"…Provided very good background on cases before explaining their significance."
"…Very good, both style and substance. Insight to the inside operation and the court are great!"
"…Very clear, easy to follow…"
"…Very clear and practical."
"Very helpful and clear, practical, not esoteric."
"Excellent!'
Faculty
---
Hon. Laurence D. Rubin
Associate Justice
California Court of Appeal, Second Appellate District, Division Eight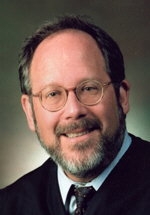 Associate Justice Laurence D. Rubin began his career as a Law Clerk to the Honorable Stanley Mosk in 1971. Justice Rubin became Vice President of the CA Judges Association in 1996 and has served in the CA Court of Appeal, 2nd Appellate District, Division 8 since 2001.
Justice Rubin served as a Municipal Court Judge from 1982 to 2000 and a Superior Court Judge from 2000 to 2001. He also served as a Justice Pro Tem in the CA Court of Appeal between 1985 and 2000.
Justice Rubin is a faculty member at The CA Center for Judicial Education and Research, teaching courses on judicial ethics and technology since 1992. He has been a member of the Judicial Council of CA, Trial Court Coordination Advisory Committee and State Constitutional Amendment 4 Working Group. He served on the Board of Directors for the CA Judges Foundation and the CA Judges Association, and currently serves as a Judge in the Trial Advocacy Program at The UCLA School of Law.
Justice Rubin earned his J.D. from The UCLA School of Law in 1971, where he earned the Academic Achievement Award from the UCLA Alumni Association.
---
Hon. Paul Turner
Presiding Justice
California Court of Appeal, Second Appellate District, Division Five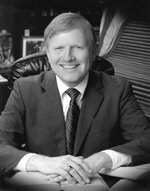 Presiding Justice Paul Turner was appointed to the Los Angeles Municipal Court at the age of 35. In 1984, he was challenged for his seat on the municipal court in the primary election. He won the June primary election after securing endorsements from virtually every side of the political spectrum and retained his seat with 67.18 percent of the vote. In 1984 and 1985, he was appointed by Governor George Deukmejian to serve as the judicial representative to the Intergovernmental Advisory Council on Alcohol, Drugs, and Traffic Safety. On March 1, 1985, at the age of 38, he was appointed to the Los Angeles Superior Court. While on that court, he was the first judge to serve in the night court project where felony cases were tried during the late afternoon and evening as part of an effort to reduce county jail crowding. Later, after serving one year as a law and motion civil judge, he was 1 of 25 civil judges assigned to the trial court delay reduction project. This program assigned civil cases to judges and gave them the responsibility of insuring that the lawsuits were promptly resolved. At the commencement of the program, civil cases were routinely taking five years to resolve. In then Judge Turner's court, virtually all new cases were resolved within one year rather than the normal five years that it had previously taken.
Justice Turner was appointed to Division Five of the Court of Appeal for the Second Appellate District by Governor George Deukmejian; he was confirmed by the Commission on Judicial Appointments as an Associate Justice and took office on November 2, 1989. He was elevated to the position of Presiding Justice and after confirmation by the Commission on Judicial Appointments and took office on January 6, 1991. For six years Justice Turner served as the Assistant Administrative Presiding Justice and as a Presiding Justice has sat by assignment on the California Supreme Court on seven occasions. He is currently a member of the Second Appellate District Executive Committee. He is a member of the California Judge's Association and has served on that group's civil law and procedure, criminal law, and election committees. On four separate occasions, he has been assigned by the California Supreme Court to act as a Special Master in hearings ordered by the Commission on Judicial Performance
Prior to taking his judicial appointment, Justice Turner was a litigator in private practice, where he litigated both criminal and civil cases in federal and state courts. He also represented principally criminal defendants in several hundred appeals. He represented the defendant in the case of People v. Barraza in which the California Supreme Court changed the test for entrapment in California courts. He also represented the California Retailers Association and former State Senator Newton Russell in the case of In re Deborah C. where the California Supreme Court held that Miranda warnings need not be given by store security guards.
---
Harry Chamberlain II, Esq.
Shareholder/Certified Legal Specialist in Appellate Law
Buchalter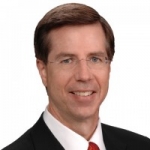 Harry Chamberlain is an experienced litigator who has represented Fortune 500 companies, public and private sector clients in complex litigation for 35 years. His trial and arbitration practice focuses on the representation of business, professional and public entity clients with special concentration in post-trial remedies, writs and appeals.
He is certified as an Appellate Specialist by the California State Bar Board of Legal Specialization, having argued hundreds of appeals in state and federal courts around the country, including numerous cases before the California Supreme Court and the highest courts of other jurisdictions.
Before joining Buchalter, Harry's experience included in-house corporate practice as general counsel, and managing the law department of major market U.S. liability insurers and financial service companies.
Harry serves on the Board of Trustees of the Los Angeles County Bar Association and is past president of the Association of Southern California Defense Counsel and California Defense Counsel, preeminent regional associations of civil defense trial attorneys.
---
Pablo Drobny, Esq.
Counsel
California Appellate Law Group LLP

Pablo Drobny served as a lead appellate research and writs attorney in Division Seven of the California Court of Appeal's Second District for more than 36 years. In that position, Pablo analyzed thousands of appeals and writ petitions, in every conceivable area of law and at every stage of civil and criminal litigation, and played a pivotal role in the development of writ practice in the California courts.
Alone responsible for handling all writ petitions assigned to Division Seven, Pablo gained a deep understanding of extraordinary writ relief and innovated creative procedural devices to streamline writ procedures in California appellate courts. One of those devices is now commonly known as the "suggestive Palma" practice, which was approved by the California Supreme Court and is currently utilized statewide as a method of granting expeditious writ relief to litigants. Additionally, Pablo routinely advised justices about complex appellate motions and orders, including motions to dismiss appeals, view sealed transcripts, take judicial notice, augment the appellate record, and file amicus briefs.
During his court career, Pablo was also heavily involved in judicial education. He served on dozens of planning committees for the courts' annual Judicial Attorney Institutes, chaired the statewide Appellate Judicial Attorneys Education Committee, developed broadcasts for judicial attorneys and non-attorney staff with the Center for Judiciary Education and Research, and regularly gave educational presentations to Supreme Court and Court of Appeal justices and their staff. He developed relationships with appellate justices throughout the state and taught the approaches many still use to decide cases.
Pablo is a frequent lecturer and panelist on the writ process and on other facets of civil and criminal appellate law and procedure. His presentations include programs at annual meetings of the California State Bar, the California Judges Association, the California Public Defenders Association, the Lawyers' Club of Los Angeles, The Rutter Group, Pincus Professional Education, and other bar associations and Inns of Court statewide. He has been guest lecturer at Loyola Law School and annual lecturer for the law school extern program at the Second District.
Pablo received his J.D. with honors from Harvard Law School, and before commencing his career at the Court of Appeal, practiced with Perkins Coie LLP and as corporate counsel for U.S. companies doing business in developing countries. He earned his B.A. with highest honors from Johns Hopkins University, where he captained the soccer team, was selected as an All-American, and was later admitted to the Johns Hopkins Athletic Hall of Fame. He also received an NCAA postgraduate scholarship, awarded to just 22 scholar-athletes nationwide.
---
---
Wendy C. Lascher, Esq.
Partner/Certified Legal Specialist in Appellate Law
Ferguson Case Orr Paterson LLP

Though Wendy Lascher is one of California's best-known appellate lawyers, her work on behalf of clients often begins well before an appeal. By crafting motions and consulting on trial strategy, Wendy helps clients either avoid appeals in the first place, or to be well-positioned to win cases on appeal.
After nearly four-decades at her appellate-focused boutique, Lascher & Lascher, Wendy brought her practice to Ferguson Case Orr Paterson in 2011. She brought with her a California State Bar-certified appellate specialty in which she has represented clients in front of the United States Supreme Court, many times before the California Supreme Court, multiple U.S. Circuit Courts of Appeal, and in every California Court of Appeal district. She has also handled cases in state and federal trial courts.
Wendy has handled a wide range of appeals involving multinational corporations, municipalities and other government entities, complex family law, Death Row and other criminal cases, employment, real estate development, bankruptcies and other matters.
Previously a president of the American Academy of Appellate Lawyers and of the California Academy of Appellate Lawyers, she regularly features in Los Angeles Magazine's "Super Lawyers" roundups of top lawyers as well as its listings of the "Top 100 Southern California Super Lawyers" and "Top 50 Women Super Lawyers," and she is Av-Preeminent rated by Martindale-Hubbard. She also regularly lectures at the Ventura and Santa Barbara Colleges of Law and regularly speaks about appellate law and other matters for a variety of legal organizations. Widely published in legal journals, she is also the long-time editor of CITATIONS, the newsletter of the Ventura County Bar Association.
Wendy has been a mentor with the Big Brothers, Big Sisters of Ventura County since 2008. She has also served as a board member at First National Bank of Ventura, Channel Counties Legal Services, the KCLU advisory board, and the Planned Parenthood Ventura Advisory Council. When not working or volunteering, Wendy enjoys gardening, early morning workouts, hiking, and spending time with her family. She is also a student pilot and expects to acquire her private pilot's license in 2017.
---
Robin Meadow, Esq.
Partner/Certified Appellate Specialist
Greines, Martin, Stein & Richland LLP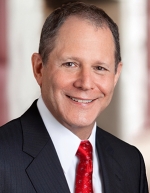 Few appellate specialists have successfully tried a jury case. Robin Meadow tried jury cases for over 20 years at a major commercial firm, while also handling appeals, in many fields of law. Over time, he realized that it's nearly impossible to excel at both trials and appeals, because the skill sets and practice rhythms differ completely and often clash. Concluding that his greatest strengths lay in appellate work, Robin joined GMSR in 1994, handling his last trial late that year.
Robin's trial-court experience gives him a unique perspective on appellate work. He understands the demands and pressures trial lawyers face and the many ways that things can go wrong in the trial court. And he is very much at home consulting with trial lawyers during trial, helping them protect their appellate record so they're well positioned to either preserve a victory or overturn a defeat.
Robin's practice at GMSR continues the substantive focus he developed in his earlier years—business disputes, real estate, partnerships, and probate and entertainment law. But, like most appellate lawyers, he is a generalist and at GMSR has also handled multiple significant appeals involving healthcare, family law, personal injury and bankruptcy.
He is also an expert in technology for appellate lawyers and courts. A pioneer in the use of electronic records and briefs, Robin co-authored the California Second District Court of Appeal's first protocol for electronic briefs (since adopted by other California Courts of Appeal), and he filed the first electronic brief ever accepted by a California appellate court.
When he isn't practicing law, he enjoys spending time with his family, reading about history and playing bass guitar in a rock band.
---
John A. Taylor, Jr., Esq.
Partner/Certified Appellate Specialist
Horvitz & Levy LLP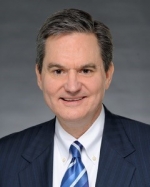 John Taylor is a partner at Horvitz & Levy, where he has been practicing since 1993. He is a California State Bar Certified Appellate Specialist.
Mr. Taylor has been lead appellate counsel in dozens of appeals in a wide variety of areas (his name currently appears on over 40 published opinions and many more unpublished opinions), including matters involving entertainment law, the right of publicity, the Unfair Competition Law (UCL), breach of contract, insurance coverage, wage and hour law, employment discrimination, personal injury, California's "lemon law," arbitration awards, and trusts and estates.
In 2012, Mr. Taylor was lead counsel in Don Johnson Productions, Inc. v. Rysher Entertainment, obtaining a million reduction of a million judgment against his client. Mr. Taylor has also participated in numerous cases before the California Supreme Court, and in 2009 was lead counsel in obtaining a closely watched decision overturning a million judgment against a coffee manufacturer for the unauthorized use of the plaintiff's photograph on the label of its coffee jar. In addition, he has authored amicus curiae briefs in the California Supreme Court on issues such as evidentiary requirements in product liability and wage and hour litigation; the scope and application of Proposition 64's amendments to the UCL; public policy issues arising out of subcontractor indemnity provisions in residential construction contracts; the constitutionality of Proposition 5, the Indian gaming initiative; and the validity of the Seaman's tort.
Mr. Taylor is a member of the California Academy of Appellate Lawyers and the Los Angeles County Bar Appellate Courts Section. In 2007, Mr. Taylor was appointed by Chief Justice Ronald George to serve on the Judicial Council Appellate Advisory Committee of California, as one of the three private civil attorneys on the committee, and in 2010 was reappointed to a second term.
In 2009, Mr. Taylor was named to the Top 100 list of leading lawyers in California by the Los Angeles & San Francisco Daily Journal. He is "AV Preeminent" rated by Martindale Hubbell, has been listed every year since 2006 as a Super Lawyer and as a "Best Lawyer" by The Best Lawyers in America, and was included among the overall Top 100 Southern California lawyers for 2011 by Super Lawyers magazine. In 1994, Mr. Taylor was honored as the "Outstanding Young Lawyer" of the year by the Los Angeles Chapter of the J. Reuben Clark Law Society.
Mr. Taylor received his Bachelor of Arts from Brigham Young University (summa cum laude) and his Juris Doctor from Harvard Law School (magna cum laude). Following law school, he held a judicial clerkship with the Hon. Patrick E. Higginbotham, U.S. Court of Appeals, Fifth Circuit. Before joining the firm, Mr. Taylor was a litigation associate with Gibson, Dunn & Crutcher LLP. He is admitted to practice in the California and Utah state courts, the United States Supreme Court, and the United States Court of Appeals for the Ninth Circuit.
---
Fees
Audio Course and Materials Package – CD or Download: $425
For CDs please add $7.50 shipping and, in CA, sales tax.
CLE Credit
CA General:  This program is approved for 6.0 units of general CLE in California.
CA Certified Legal Specialist:  This program is approved for 6.0 units of Certified Legal Specialist CLE in California in Appellate Law.
This program is approved for CLE in the states listed above.  Upon request, Pincus Pro Ed will provide any information an attorney needs to support their application for CLE approval in other states other than what is listed above.
Terms and Policies
Recording policy: No audio or video recording of any program is permitted.
Seminar Cancellations: Should you be unable to attend for any reason, please inform us in writing no later than 14 days prior to the event and a credit voucher will be issued. If you prefer, a refund, less a $50 non-refundable deposit, will be issued. No refunds or credits will be given for cancellations received within 14 days of an event. However, if you notify us within 14 days of an event, and wish to convert your in-person attendance registration to an Audio CD package (with handout), we can do so. A small additional shipping charge, and sales tax in CA, will be incurred. No shipping charge is incurred for downloads. We will also issue a voucher for the amount paid if you notify us within 14 days and prefer not to have the audio recording.
Substitutions may be made at any time.
Webinars, Tele-seminars and Webcast Cancellations: Once log-in codes and passwords are issued for a webinar, tele-seminars or webcasts, a refund is not possible. If for any reason you cannot attend the event after you have received the codes, we will automatically convert your registration to an instant streaming/instant download or CD format and provide you with the information you need to access the recording after the program concludes and the recording is available.  Conversions to CD require a $7.50 shipping fee, and in CA, 9% sales tax.
Downloads/CDs/DVDs – Refund policy:
Downloads are non-returnable/non-refundable once purchased and received. Tapes, CDs and DVDs are returnable for a full refund or replacement if defective, within 90 days of purchase.