Administrative Law Hearings: A Beginner's Guide [Two-Part Webinar] (CA)
Audio program! (check our CLE Programs page for live versions)
Administrative Law Hearings are a complex and sometimes daunting process. There are a variety of specialties and practices related to Administrative Hearings.
We have gathered together a stellar faculty to walk you through the process and give you advice and strategies for handling your Administrative Hearings.
The program starts with an overview of Administrative Law, the APA two tiers, and procedural due process.
After that we will provide an overview of Administrative Hearings and how matters get before admin law judges. Faculty will then get into discovery and how to handle expert opinions, including depositions (and whether they can occur), subpoenas and enforcement of discovery requests. We'll cover things like hearsay, using reports, rehabilitation and mitigation and the collateral consequences of administrative decisions.
After that you'll hear about the pre-hearing process (Prehearing Conference, Settlement Conference, Motions and Pre-Trial Briefs).
Once all of this groundwork is laid, faculty will talk about how you conduct your client's hearing, including what to expect, a little about your ALJs (Administrative Law Judges), witness credibility, mitigation strategies, making the record for appeal, and oral v. written closing.
We will then have a short mock hearing.
After that, your faculty will get into the post-hearing administrative process, including briefing, waiting, motions for reconsideration, stays, penalty relief, and reinstatement.
Lastly, you'll hear about exhaustion of administrative remedies, including the requirements, the exceptions, appeals boards, and writs.
You will walk away with resource suggestions provided by each faculty member as well.
You are going to get a thorough understanding of the Administrative Hearings process and your responsibilities and the tasks involved from start to finish, and you will come away with concrete strategies and suggestions from your faculty.
Please note, however, that your faculty does not focus on any one type of administrative law practice area over the other – so you will not hear exclusively about admin law hearings related to the medical profession, or contractors, or teachers, or others.
Attendees will get 40% off Rutter's Administrative Law Guide, co-authored by Michael Asimow, who is speaking at the program.
Can't attend? This program will be recorded live on January 23 & 25, 2024. The recorded package, available in audio or video format and including seminar materials, will be available approximately two to three weeks after the live program ends.
Are you interested in enhancing your public speaking abilities? There's no better moment than now to take action! Acquire a copy of Faith Pincus' book, "Being Heard: Presentation Skills for Attorneys," published by the ABA. ABA members can enjoy a special discount of 10%-20%.
Alternatively, you have the option to order a signed paperback directly from us at a discounted price, including free shipping.  Click here to order your signed copy directly from us.
The book is also conveniently available on Amazon in both Kindle and paperback formats. Don't miss this opportunity to improve your presentation skills and make your voice heard!
Agenda
Part 1: Tuesday, January 23, 2024
1:00 p.m. – 4:45 p.m. (Pacific Time) 
 This agenda is tentative – check back soon for any changes.
1:00 p.m. – 2:05 p.m.
Fundamentals of California Administrative Adjudication–How to Get Your Unhappy Client a Fair Hearing
Michael Asimow

The APA–two tiers of administrative adjudication
The Administrative Adjudication Bill of Rights
Procedural due process
Right to a "fair trial" in administrative mandamus
2:05 p.m. – 2:10 p.m.
BREAK
2:10 p.m. – 2:40 p.m.
Specific Area Break Out Sessions
Labor Commissioner hearings
CPUC proceedings
SSA/Government Entity Hearings
Special Education
2:40 p.m. – 3:50 p.m.
Administrative Hearings
Steven Simas

An overview of administrative hearings and how matters become hearings
Depositions, or lack thereof
Discovery and expert opinion
Hearsay and the use of reports
Collateral consequences of administrative decisions
3:50 p.m. – 3:55 p.m.
BREAK (5 min)
3:55 p.m. – 4:45 p.m.
Prehearing Process

Subpoenas, Third Party Subpoenas, Enforcement Prehearing Conference
Settlement Conference
Motions
Pre-Trial Briefs
Admissibility of Evidence
Part 2: Thursday, January 25, 2024
1:00 p.m. – 4:45 p.m. (Pacific Time) 
1:00 p.m. – 2:30 p.m.
Conducting Your Hearing
Shannon Baker

Credibility of witnesses (including experts)
How an ALJ views your mitigation strategies
Presenting rehabilitation and mitigation
Making your record for an appeal
Oral versus written closings
An ALJ (Your jury of one)
2:30 p.m. – 2:40 p.m.
BREAK
2:40 p.m. – 3:10 p.m.
Mock Hearing Demonstration and Discussion
Shannon Baker
3:10 p.m. – 4:00 p.m.
Post-Hearing Administrative Proceedings
Post-Hearing Briefing
100 days of holding your breath … decision adoptions/non-adoptions (Rejections)
Motions for Reconsideration
Stays, Penalty Relief, Reinstatement
4:00 p.m. – 4:45 p.m.
Exhaustion of Administrative Remedies
Lesley Beth Curtis

General Requirement to Exhaust
Exceptions to Exhaustion Requirement
Appeals Boards
Writs or Other Judicial Relief
SPB / EEOC / FEHC / PERB
Date/Time/Location
Two- Part Webinar
Dates:
Part 1: Tuesday, January 23, 2024
Part 2: Thursday, January 25, 2024
Times for both sessions:
1:00 p.m. – 4:45 p.m. Pacific Time
We will send your login details and handout materials a few days before your program.
Testimonials
"This was incredibly helpful. The practice pointers and mock hearing were the best part."– Ashleigh Dennis, Esq.
"Excellent presentation." – Maria Elena Castillo, Esq.
"Good program and good content." – Peter H. Flournoy, Esq.
"I thought it was absolutely fantastic." – Ethan Turner, Esq.
"Program was excellent." – Lawrence E. Wayte, Esq.
"I enjoyed the training." – Deliesha R. Brown, Esq.
"Excellent." – Michael K. Pazdernik, Esq.
"It was very interesting." – Tabitha Bradford, Esq.
"Excellent. Good presentation" – Steven M. Barry, Esq.
"Good overview and refresher on admin hearings." – Michelle Ellis, Esq.
Very informative. I thought Majam-Simpson did a good job explaining the basics and breaking it down for individuals who may not know a ton about writs. I really liked the PowerPoints and the chart breaking down the APA. I enjoyed when Asimow talked about the applicability of the cases into practice. It was very helpful." – Amanda Pertusati, Esq.
"Very thorough presentation and useful handouts." – Brian C. Unitt, Esq.
"I loved the webinar format — you could see the speaker and the slides at the same time, and the tabs to toggle between questions and materials and to download materials from the webinar rather than having to go back and search through emails. I think this is the best CLE webinar format I have encountered so far (between pre and now COVID world, I have taken PLI, CELA, NELA, and various education law professional association CLE offerings online). Content was excellent; very informative." – Maha H. Ibrahim, Esq.
"Very thorough coverage on an obscure area that I'm working on for first time." – Michael A. Miller, Esq.
"Part II was very informative. Great overview of issues re: Admin Writs."  – Alaina Dickens, Esq.
"Very satisfied." – Adrienne Hahn, Esq.
"Good program – well put together." – Christopher Johns, Esq.
"Excellent program, especially Asimow's portion. I'm handling a writ for the first time and received an incredible amount of helpful information." – Michael A. Miller, Esq.
"Pincus programs are always great sources of valuable information and this one is no exception. Also, I always appreciate how willing they are to make the programs and materials accessible." –  Brian C. Unitt, Esq.
"Excellent. The specificity of the Sacramento examples was very practical and helpful — taking it out of the academic and referring to real nuts-and-bolts helpful pdfs/courts to look to, etc." – Maha H. Ibrahim, Esq.
"Very informative. Good layout." – Alaina Dickens, Esq.
"This was a great refresher for me regarding California Administrative Law. I am trying to have a general practice and this program allowed me to learn more about Administrative Law and what I might be getting myself into."
"I was satisfied with the thorough information that was provided and did serve as an effective jumping off point for practice in administrative hearings."
"Informative and thought-provoking."
"It's a good program.  If you don't know the area (I didn't before I started working for the agency I work for) this course would be hugely beneficial."
"I found this program to be beneficial as an update in my law practice."
"The course provided a great overview of the administrative law hearing process.  I have no experience with this area and wanted a course to give me the basics about the process."
"Fantastic program, very helpful to me as a newer lawyer in the administrative law field."
"It was a really informative program, and I really enjoyed the mock evidentiary hearing."
"I appreciated the detailed admin law information."
"I thought that the program was informative and engaging."
"I enjoyed the program and feel it was informative and helpful."
"Lots of practical information and helpful practice tips."
"I found the mock hearing very helpful."
"The speakers were experienced and knowledgeable and presented the information effectively."
"Fantastic program, all of the speakers were experienced and gave thoughtful responses to questions."
"The program was informative, and I found the speakers to be very knowledgeable."
"I really appreciated having a judge's perspective."
"I liked the practical aspects presented today on mediation, pre-hearing, hearing, post-hearing, and appeal/writ."
"I learned a lot of practical skills that I can apply as a defense attorney in administrative law practice."
"It was a great overview of administrative hearings."
"I liked the mock demonstration and the specific examples that the speakers gave."
"This was a really great webinar. I felt it was a good balance of overview with detailed information. I have a much better understanding now of the standards of review, how the APA applies/doesn't apply, and the basics of writ practice."
"It was very informative and answered many questions I had regarding Trusts."
"It was very helpful and well presented."
"All three speakers were excellent with good PowerPoints that were helpful."
"Good refresher with some new information added."
"Very satisfied. Great speakers and time management."
"Excellent speakers."
"Detailed and useful samples and handouts."
"Very informative."
"Very satisfied. Excellent speakers. Very informative."
"I would definitely attend another training with Steven Simas. Enjoyed Professor Asimow's presentation. I really appreciated hearing an ALJ's point of view. It was a really well-done presentation."
"Excellent presentation by Professor Asimow! Very thorough and organized. Great speaker. Great professor."
"Many practice pointers and strong nuts and bolts course! All speakers were excellent."
"Appreciated Steven Simas' humor. It livened up the presentation."
"The course was very informative. Materials were easy to follow."
"Thank you!"
"Good presentation with valuable information!"
"Great! Focused on general strategy & procedure."
"ALJ's perspective very helpful no matter what area of law we practice."
"Well done!"
"Provided a lot of substance with no war stories or irrelevant info."
"Very helpful. 'Bullet point' approach conveyed a lot of helpful information."
"Very good outline, helpful info."
"Good materials."
"Compelling speaker."
"The training was very informative, and I appreciated having 3 speakers go over different aspects of the writs of Administrative Mandamus.  I was satisfied in that I was able to learn about a process I had little knowledge of before. I appreciated the first presenter's discussion on the basics of writs of administrative mandamus."
"Super informative. Thank you. Lots of concrete tools, suggestions, things I didn't know I wasn't aware of. I found it to be incredibly informative."
"Excellent as always."
"The program was very helpful. The explanation of the legal issues, combined to practical scenarios, provided a great working understanding of this area of practice."
"Always excellent."
"I like that it was spread over two sessions! Great job.  This was a strong overview of civil writ practice in the superior court. Thanks!"
"The speakers were good. The information was helpful overview of administrative mandamus."
"Good background on law and standards of review."
Faculty
Michael Asimow, Esq.
Dean's Executive Professor of Law
Santa Clara Law School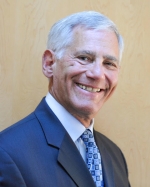 Michael Asimow teaches at Santa Clara Law School. He was previously a long-term visiting professor at Stanford Law School and is a professor of law emeritus at UCLA. Asimow teaches contracts, administrative law, income tax, and law and popular culture.
In the area of administrative law, he is a co-author of the California Practice Guide–Administrative Law, published by the Rutter Group. He also co-authored a law school course book, State and Federal Administrative Law (5th ed., 2020). Asimow has written numerous articles on state and federal administrative law as well as comparative administrative law. He is a consultant to the Administrative Conference of the United States.
---
Shannon V. Baker, Esq.
Partner
Rothschild Wishek & Sands LLP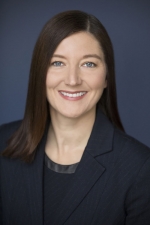 Ms. Baker's practice emphasizes defending licensed professionals in administrative hearings and investigations before various state agencies, including the Commission on Teacher Credentialing, Medical Board, Board of Registered Nursing, Department of Insurance, Board of Behavioral Sciences, Board of Accountancy, Veterinary Medical Board, Board of Psychology, Board of Pharmacy, and other professional agencies. Ms. Baker represents teachers and administrators through the California Teachers Association Group Legal Services Program throughout California.
Ms. Baker has also represented those accused of crimes in adult and juvenile courts in Sacramento and Northern California counties. She has defended individuals, businesses, and public officials against a wide array of criminal allegations, ranging from white-collar crimes and regulatory offenses to theft, crimes of violence, and vehicular homicide. Ms. Baker has extensive experience representing individuals accused of sex crimes. She has also represented victims of crimes pursuant to the California Victims' Bill of Right Act of 2008 (Marsy's Law). Ms. Baker's background in criminal law provides a unique benefit to licensed professionals accused of misconduct that has led or could lead to criminal prosecution.
Ms. Baker joined our firm in 2001. She holds a bachelor's degree in psychology from San Diego State University and earned her Juris Doctor degree from the University of San Diego School of Law. Prior to joining Rothschild Wishek & Sands LLP, Ms. Baker worked at the San Diego County Public Defender's Office and the San Diego Office of the Alternate Public Defender.
Ms. Baker was selected as a "Rising Star" by the peer-reviewed publication Northern California Super Lawyers. She is a member of the California Attorneys for Criminal Justice Board of Governors and has served as a presenter on a variety of topics in the areas of criminal defense and professional licensing. Ms. Baker frequently provides training to members of the California Teachers Association (CTA) and Defense Investigators Association (DIA).
---
Gary Bell, Esq.
Shareholder
Colantuono, Highsmith & Whatley, PC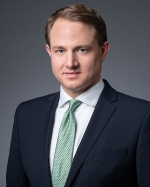 Gary is a Shareholder of the firm and resident in our Sacramento office. He currently serves as City Attorney for the City of Novato, Town Attorney for the Town of Yountville, City Attorney for the City of Auburn, and Assistant City Attorney for the City of Weed, as well as General Counsel for the Local Agency Formation Commission (LAFCO) of Napa County, the Upper Valley Waste Management Agency, the Garden Valley Fire Protection District, the Pine Grove Community Services District, the River Pines Public Utility District, and the First 5 Yuba Commission.
His practice covers all aspects of municipal law and public law, including elections, land use, California Environmental Quality Act (CEQA), public works contracting, contracts, franchise agreements and franchise fees, joint powers agreements and agencies, solid waste and recycling, cannabis regulation and enforcement, municipal finance law, labor and employment law, constitutional law, code enforcement, conflicts of interest, open meetings and records laws, post-redevelopment issues, and matters involving Local Agency Formation Commissions (LAFCOs).
Gary's current projects for clients include a comprehensive update to a municipal code and policies and procedures manual; negotiating and drafting solid waste franchise agreements; and advice regarding a major development at a municipal airport and several benefit assessments.
Before joining CH&W, Gary served as City Attorney for the City of Firebaugh and advised municipal clients throughout California on a wide range of issues, including counties, cities, school districts, and special districts.
Gary graduated with highest honors from UC Santa Cruz in 2008 with a B.A. in psychology. He received his J.D. in 2012 from the UC Davis School of Law, where he was staff editor of the UC Davis Business Law Journal and a research assistant in constitutional law. While at Davis, Gary worked as a law clerk in the Governor's Office of Legal Affairs and as a legal extern at the Placer County Superior Court.
Before law school, Gary served as a Senate Fellow for the California State Senate in Sacramento, where he staffed the Senate Local Government Committee and worked on legislation of interest to California's local governments.
---
Lesley Beth Curtis, Esq.
Partner
Langenkamp Curtis Price Lindstrom & Chevedden, LLP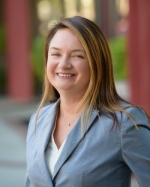 Lesley Beth Curtis practices labor and employment law on behalf of unions and employees, and specializes in plaintiff-side labor, employment and education law. She has represented employees in a wide range of employment issues, including in discipline, dismissal, and layoff actions, as well as in appeals of denial of disability benefits and other benefits before private arbitrators, the California State Office of Administrative Hearings, various public boards, the Superior Courts of numerous counties, and the Third District Court of Appeal. She has multiple published Court of Appeal decisions, and has worked to expand the rights of teachers and employees through advocacy. She has also represented private employees in gender discrimination and pregnancy discrimination suits. Ms. Curtis is a California Teachers Association Group Legal Services Attorney, and has defended teachers in layoff, tenure and discipline matters and has enforced the Education Code rights of faculty, teachers and classified aides in a variety of settings.
Education: Ms. Curtis obtained her undergraduate degree from Claremont McKenna College in 1993, where she graduated Phi Beta Kappa, and was awarded the Berger Award for Outstanding Senior Woman and the William H. Alanshah award for Student Leadership.
Ms. Curtis is a 1996 graduate of the King Hall School of Law, University of California at Davis where she was on the Moot Court Team and Moot Court Board. She was selected by the law school as a National Member of the Order of the Barristers for excellence in oral advocacy. Immediately after graduating, Ms. Curtis served as a judicial clerk for the Honorable Elaine Watters of the Sonoma County Superior Court in a multiple defendant capital trial.
Ms. Curtis was admitted to practice in California in December 1996, and is admitted to practice law in the State of California and before the California Federal District Court of the Eastern District of California.
---
Heather Cline Hoganson, Esq.
Attorney IV
California Department of Health Care Access and Information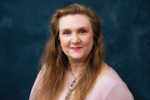 Heather F. C. Hoganson is one of the leading Administrative Law attorneys in the State of California. She is graduated from the University of California, Davis, with a Bachelor of Arts in History, and from the University of the Pacific – McGeorge School of Law with her Juris Doctorate and with a Government Affairs Certificate.
Ms. Hoganson served for eight years as a statewide research attorney to the administrative law judges of the Office of Administrative Hearings, working on such diverse subjects as developmental disabilities, special education, bid protests, and professional licensing. She then served as counsel to the California Gambling Control Commission, reviewing transactional and license applications as well as drafting regulations for both tribal casinos and California cardrooms. Switching vices, she then prosecuted cases for the Department of Alcoholic Beverage Control, settling hundreds of cases without trial, and litigating scores of cases to decision. She also served as the Tribal Liaison for the Department.
Ms. Hoganson has provided advice to government agencies on Public Records, Open Meetings, Emergency Planning, and Information Security. She has lectured on Administrative Hearings, Regulations, Procurement / Bid Protests, Disciplinary Guidelines for Cardrooms, among other topics. She is the Bylined Author of over twenty articles for Sacramento Lawyer.
She was honored with the 2007 SCBA President's Award for her work as Co-Editor of Sacramento Lawyer Magazine.
Ms. Hoganson is an active member of the Sacramento Bar Association, taking on almost every single leadership role that has been imagined by the organization, including but not limited to President (2016), Chair of Membership Committee (2016-2017), Chair of Bylaws Committee (2016-2017). And she has served as Chair, Administrative Law section for 2002-2003, 2013-2014.
She has also been the Recording Secretary for the St. Thomas More Society of Sacramento, and received a Certificate of Appreciation for her longstanding contributions.
Her practice areas include Healthcare Law, Administrative Law, Government Law, Professional Licensing Law, Public Contracts Law, Gambling Law, and Alcoholic Beverage Control Law.
---
James Victor Kosnett, Esq.
Partner
Kosnett Law Firm

Attorney James Victor Kosnett has represented students, their families, and licensed professionals throughout Central and Southern California since 1976. A graduate of Yale University and UCLA School of Law, Mr. Kosnett's experience ranges from school hearings at every level (elementary through post-graduate), the Special Education Hearings Office, the Office of Administrative Hearings, and federal, state, and local agencies, to courts at every level (Superior to Appellate State Courts, and Federal District Courts and Circuit Courts of Appeal). He is also admitted to the U.S. Tax Court and has never lost a case before the Board of Equalization or the Franchise Tax Board.
---
Steven L. Simas, Esq.
Founding Member
Simas & Associates Ltd.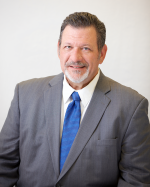 Mr. Simas is the founding member of the firm and graduated from California Polytechnic State University, San Luis Obispo, with a Bachelor of Science degree in Business Administration and King Hall, University of California, Davis School of Law with his Juris Doctorate. He served as a Deputy Attorney General (DAG) in the employment law section of the Office of the Attorney General in Sacramento and as the Chief Consultant to the Assembly Committee on Labor and Employment in the California Legislature.
In 1997, he received a gubernatorial appointment as counsel to the Public Employment Relations Board where he served for two years. Mr. Simas has also served as a Temporary Judge for the Sacramento Superior Court, Small Claims and Traffic Divisions since 1998, and was the Chair of the Sacramento County Bar Association, Administrative Law Section in 2005 and 2006. He is also a member of the San Luis Obispo County Bar Association, Vice President for the Sacramento Region of the California Academy of Attorneys for Health Care Professionals, and a member of the Claims and Litigation Management Alliance, and the American Veterinary Medical Legal Association.
Mr. Simas is admitted to practice before the United States District Court, Eastern and Central Districts of California, the Ninth Circuit Court of Appeals, and the United States Supreme Court. He has three published appellate opinions in the California Supreme Court and courts of appeal.
---
Amit Singh, Esq.
Rothschild Wishek + Sands LLP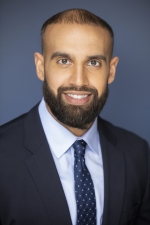 Amit Singh joined the firm in 2016. Mr. Singh represents individuals accused of crimes in California trial courts and professionals in disciplinary licensing investigations and proceedings.
Prior to earning his J.D. from McGeorge School of Law in 2016, Mr. Singh obtained his Bachelor of Arts degree in political science from the University of California, Santa Barbara in 2012. Mr. Singh graduated McGeorge with great distinction and as a member of both the Traynor Honor's Society and Dean's Honor List. While at McGeorge, Mr. Singh became a published writer and editor for the University of Pacific Law Review. He also competed in the 2015 American Bar Association Negotiation Competition in San Diego and served as a semester-long judicial extern for the Honorable Morrison C. England Jr., Chief Judge for the Eastern District of California. Mr. Singh's academic achievements include earning three Witkin Awards for academic excellence in administrative law, business associations, and remedies. Before joining the firm, Mr. Singh also served as a certified legal intern at the Sacramento County Office of the Public Defender.
---
Adam G. Slote, Esq.
Partner
Slote, Links & Boreman, PC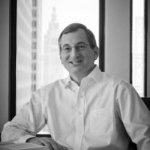 Adam G. Slote practices in the areas of administrative law (professional licensing), litigation and business law. He has been in practice since 1988. Adam opened his own practice in 1992 with the goal of utilizing technology to provide high-quality legal services efficiently and cost-effectively.
California Administrative Law: Adam has defended professionals and businesses in administrative law (license law) cases since 1991. His licensing practice is state wide. He has extensive experience in hearings before the California Office of Administrative Hearings (OAH) as well as experience filing Appeals/Writs of Administrative Mandamus (Mandate) to the Superior Court of California and to the Court of Appeal.
Business Law and Litigation: Adam serves as counsel to Internet and technology start-ups, small manufacturers, consultants, traditional retailers, and licensed businesses and professionals in regulated industries. He handles general corporate law matters, contracts, leases and litigation. Adam has significant jury trial experience.
In 1998, Adam co-founded and served as General Counsel for ifan, Inc., a provider of affinity e-mail selected by the San Francisco Giants, San Jose Sharks, Anaheim Angels and Mighty Ducks, Chicago Cubs and New York Mets. ifan was acquired by Mail.com (formerly Nasdaq: MAIL, later Nasdaq: EASY) in December 1999.
Also in the 1990's, Adam co-founded iLawyer® which worked with the American Bar Association to develop a national network of bar association lawyer referral services on the Internet. iLawyer was taken over by the Bar Association of the City of New York.
Adam is a member of the State Bar of California and the California Academy of Attorneys for Healthcare Professionals (CAAHCP).
Prior to forming his own practice in 1992, Adam was an associate with the San Francisco law firm of Dobbs, Berger, Molinari, Vannelli, Nadel & Links and a trial attorney with the Los Angeles County Public Defender's Office.
---
M. Bradley Wishek, Esq.
Partner
Rothschild Wishek + Sands LLP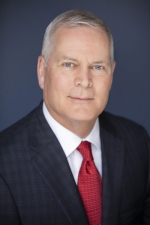 Mr. Wishek's practice emphasizes defending people and businesses accused of crimes or facing regulatory or professional discipline, including aggressive representation through independent investigation during government and law enforcement investigations. His practice includes criminal and white-collar defense on behalf of corporations and businesses, individuals, public officials, and licensed professionals, including regulatory violations defense, professional licensing defense, and defense in physician peer-review proceedings.
Mr. Wishek has experience in defending almost every kind of criminal allegation, including drunk driving and vehicular manslaughter, assault, firearms offenses, rape, embezzlement, insurance fraud, kidnapping, and environmental crimes. He has also defended clients against healthcare, consumer, and tax fraud, as well as other regulatory crimes. Mr. Wishek has represented individuals and businesses in a broad spectrum of regulatory and professional licensing matters, from healthcare professionals and attorneys to licensed contractors, and from an engineering firm to a nonprofit drug and alcohol treatment program.
Mr. Wishek is listed in the peer-reviewed publications Best Lawyers in America and Northern California Super Lawyers, and he has received an AV rating from Martindale-Hubbell, the highest rating available from this peer-reviewed publication. He has successfully litigated numerous precedent-setting cases for the benefit of his clients in the Court of Appeal and California Supreme Court.
Mr. Wishek is an adjunct professor of law in the trial practice program at the University of California at Davis School of Law. He is also a frequent presenter at seminars and continuing education programs for attorneys in the area of criminal defense, trial practice, professional licensing defense, and administrative proceedings.
---
Fees
Register by November 3rd and save $25 on each registration with the Early Bird rate. 
Registration fees are per person.
Individual: $429
Early Bird registration $404
Group: $404 per person for 2 or more from the same company pre-registering at the same time
Early Bird registration $379
Government employee/Legal Aid* Rate: $380
Early Bird registration $355
Law Student*/Paralegal Rate: $240
Early Bird registration $215
*Your discount is automatically applied at checkout.
Add the Recorded Package of this program for only $89 (download) or $95 + tax in CA (DVD/CD)
Your access information and course handout will be sent out a few days before the program.
Program materials:
Registration includes an electronic copy (.pdf) of your seminar handbook.  This will be emailed to you a few days before the program.  Be sure to check your spam folder if you don't see it by then.  Please put info@pincusproed.com in your address book to make sure you receive your pdf of the program handbook.
* Law Student Rate is for current law students only. Please provide your law school name and ID # when you register.
** Legal Aid attorneys are those attorneys employed by Legal Aid/non-profit firms.  It does not include attorneys who have their own practice, or are employed by law firms, that volunteer their time for non-profit causes or take on pro-bono cases. It also does not include attorneys who serve on non-profit boards.
Full and partial scholarships may be available to a limited number of Legal Aid attorneys, based upon registration. Please call (877) 858-3848 to discuss or email your request to info@pincusproed.com.
CLE Credits
CA General: This program is approved for 7.0 units of general CLE in California.
CA Certified Legal Specialist Credit in Appellate Law – Participatory CLE: Approved for 7.0 Participatory units through January 22, 2026.
CA Certified Legal Specialist Credit in Appellate Law – Self-Study CLE: Approved for 7.0 Self-Study units through January 22, 2029.
NY General: This course is eligible for approval, under New York's CLE Approved Jurisdiction policy, for 7.0 CLE units. Pincus Professional Education is a CA Accredited Provider, which is a NY approved jurisdiction. See Section 6 of the New York State CLE Board Regulations and Guidelines for further information.
This program is approved for CLE in the states listed above.  Upon request, Pincus Pro Ed will provide any information an attorney needs to support their application for CLE approval in other states other than what is listed above.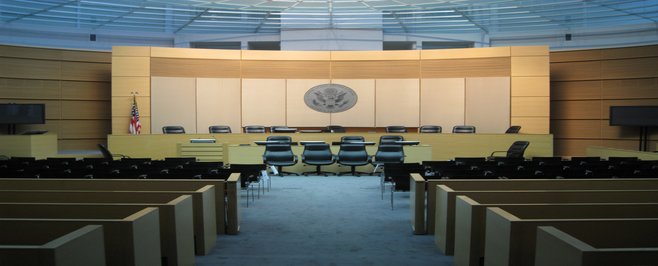 January 23 & 25, 2024 | Two-Part Webinar