9th Annual Circuit Court Boot Camp: The Nuts and Bolts (FL)
Audio program! (check our CLE Programs page for live versions)
Pincus Professional Education has put on its premier Circuit Court Boot Camp for nine years for a reason – it's that good. This program delves into general litigation skills and strategies as well as providing an inside look at, and advice about, litigating in Florida Circuit Court.
Year after year attendees rave about the program.
And year after year we adjust the agenda based on input to make it even better.
We cover everything from complaint strategies to depos and discovery, to case management conferences, motion writing, trial prep, and trial techniques. Your faculty will also discuss how to preserve your trial record for an appeal, post trial motions and judgments.
And we make sure to teach you the mistakes not to make as well.
If you are new, or somewhat new, to litigation –  this seminar is for you.
Recently graduated law school? – can't miss it. You don't get these skills, this practical advice, and this insight from sitting judges in law school.
There is no better Circuit Court and litigation primer program in Florida. Our testimonials can speak to that claim.
This program will be recorded live on May 8, 2020 with Orlando faculty and judges and June 5, 2020 with Fort Lauderdale faculty and judges. The recorded package, including seminar materials, will be available within two-three weeks after each live program date. 
Have you ever thought about improving your public speaking skills? Now is the time! Get Faith Pincus' newly published book Being Heard: Presentation Skills for Attorneys, from the ABA now (ABA members receive 10%-20% off). You can order a signed paperback from us at a discount here (free shipping). It is also available on Amazon in Kindle and paperback versions.
What You Will Learn
Important note:  Due to Covid-19, we are now presenting this course as an online course. Other than attending the program online – everything stays the same and you will still be able to ask questions.
We appreciate your understanding and cooperation during this difficult time and hope to see you at this virtual program!

Introduction, Common Issues, Case Development and Theories, advice about pleadings
Early case assessment and filing a complaint
Advice about answering the complaint
Motions directed at the pleadings

Motions to dismiss
Motions for a more definite statement
Motions to strike

Frequently misunderstood rules
Common mistakes
Common hearings (see ORL for guidance)

Should include differences between various hearings, such as ex parte, evidentiary, msj and other "standard issue' hearings.
Discovery and E-Discovery
Deciding what matters to your case
New discovery / E-Discovery rules
Subpoenas
Affidavits
Meet and confer requirements/creating a good record
Considerations for trial and settlement– Strategy
Key Rules and Timeline
Overlooked Deadlines
Procedural Issues that are often missed or common
RFPs
Remedies available: requesting sanctions, sanctions motions
Motions to Compel/for Protective Order
Cost cutting measures
Dealing with unresponsive opposing counsel
Depositions
State v. Federal rule differences
Timelines and Deadlines
Specific Cir Court Rules
Easy/common mistakes to avoid
Deciding whom to depose
Taking good depositions – Mistakes not to make
Making effective use of depositions at trial
Objections
Motions for Summary Judgment
Oral/Motion Argument
Heading to Trial
Pre-Trial Timeline & prep
Final Status Conference
Trier of Fact decisions
Your Pre-Trial Tasks, Selecting and Dealing with Your Jury
Jury Selection in State Court – Procedure, Strategies and Questionnaires
Jury Instructions, Jury Verdict Forms
Motions in Limine
Trial Presentation
Direct and Cross-Examinations of Lay Witnesses:

Strategies and Advice
How to

Direct and Cross-Examination of Expert witnesses:

Strategies and Advice
How to
Evidence Issues
How to get evidence admitted / submitting exhibits at trial
Strategic Use
Objections
Preserving the Record & Judgment Reinforcement

Preserving the record for appeal – mistakes not to make/what to make sure you do
Attorneys' Fees
Determining "Prevailing Party"
Filing Notice of Appeal
Non-final Appeals and Petitions
Post judgment enforcement
Testimonials
"As a recently barred attorney, this program gave me great insight as to the best practices to utilize in the field. I strongly appreciated the feedback given by the judges, as they hold a unique understanding of the practice of law." – Nathalie Benito-Revollo, Esq.
"I really enjoyed the overall program and the speakers were witty and provided great answers to various questions. The program was very informative and I will be using a lot of their tips!" – Erica K. Ramos, Esq.
"It was wonderful to hear the perspective of both judges."
"Incredibly useful for new attorneys. Thank you."
"The trial presentation portion was extremely good."
"The information was instructive for lawyers at all levels."
"Very thorough, technology was seamless. Very qualified presenters."
"Excellent judges!"
The following testimonials are from our previous Circuit Court Boot Camps, with some of the same speakers:
"The panel was amazing." – Jessa Shettle, Esq.
"Fantastic program." – Albert Sanchez, Esq.
"The presentations and speakers were excellent. The materials are complete and helpful. I have done many CLE's and generally find that the purpose of the CLE is to further and promote the business of the person giving the CLE. This presentation was very different – it was clearly designed to improve the attendee's lawyering skills. I would be most inclined to participate in other classes that you give." – Debra L. Fein, Esq.
"Powerful program with insightful, practical tips." – Hecter Concepcion, Esq.
"Getting a judge's perspective about Motions to Dismiss and Summary Judgment was very helpful in learning how to present my arguments in future hearings." – Mitchell Morneault, Esq.
"I am a 20+ year general counsel. I don't typically enjoy seminars, but this was excellent." – Doug Griffin, Esq.
"I like the materials provided and the speakers, who were really knowledgeable and good speakers. I congratulate all of them. I've had a very good experience." – Regina Pitarch, Esq.
"Extremely valuable information…I learned a lot of valuable information about what judges feel is important. Learned more than I did in law school." – Barbara Billiot Stage, Esq.
"Enjoyed hearing the judges give their thoughts on how we can be better attorneys. It was very insightful." – Chelsea Ewart, Esq.
"It was very thorough with details and experiences that help put into context the information. I am so glad I chose to come to this program." – Karen Descafano, Esq.
"Speakers and handouts were perfect for filling in the 'holes' in my litigation knowledge." – Christopher Posner, Esq.
"Excellent, thanks!" – Richard Sierra, Esq.
"Very good pointers regarding prepping a case for trial." – Lourdes Brea, Esq.
"Very helpful to get judges' point of view." – Jennifer Fitch, Esq.
"Informative and educational seminar. It was a very good program. Highly recommended." – Christine Forsythe, Esq.
"Good job, good speakers…All were awesome and very knowledgeable." – James Carlson, Esq.
"Gained great practical insight…great materials provided in the handout." – Michelle Hardin, Esq.
"All the presenters were great." – Corey Cartwright, Esq.
"The Q&A was particularly helpful." – Lindsay M. Bosquez, Esq.
"I came to learn from seasoned attorneys and judges. I'm quite satisfied." – Nina E. Patterson, Esq.
"Great program and learning experience." – Alexis Trematerra, Esq.
"Very practical and knowledgeable." – Lourdes Brea, Esq.
"Very informative and reinforcing seminar." – David B. Russell, Esq.
"Great to get a judges perspective." – Jack Kramer, Esq
"Very thorough and well-structured with knowledgeable and relatable speakers." – Jon Morris, Esq.
"All faculty members did a great job. I liked all of them." – Frank Minton, Esq.
"I think all the speakers did a great job. I found this presentation very informative." – Waynice Green, Esq.
"This was a great review/reinforcement of material with relatable practice techniques." – Meghan McComas, Esq.
"Very good!! Informative and knowledgeable." – Robert Hartsell, Esq.
"Peter Sotolongo had great real-life experience and advice. Judd Rosen was very engaging, had great examples of applying the principles discussed." – Alicia Socha, Esq.
"Seminar included a great overview of Litigation Proceedings from start to finish." – Daylen Docampo Perez, Esq.
"It was good." – Edward Reyes, Esq.
"Overall, outstanding and very useful."
"Very informative, engaging, and also provided practical and useful tips."
"Great judicial insight. Great presentation on trial and pre-trial. Overall, very informative!"
"Great overview of many important topics for litigation. Speakers were knowledgeable. Excellent presentation on depositions. Good, honest feedback from judges. Wonderful presentation by Judd Rosen with great information that was very relevant. Elliot Kula was very knowledgeable and gave very specific, important guidance to avoid losing on appeals."
"Well-organized. Excellent observations and practical tips. Persuasive arguments and interesting observations contrary to conventional wisdom in jury selection."
"Excellent use of time to cram in extensive material in Heading to Trial session. Judd Rosen was also very engaging."
"Interesting. Good to know a tough judge's mind. Excellent insight."
"Overall, it was a very good program!! Lots of very useful information. Very good speakers."
"Very practical, lively presentation by Peter Sotolongo."
"Good refresher course. Great post-seminar materials."
"Very informative with practical pointers."
"Ginny Childs was the best morning speaker. She gave very helpful, practical advice on common deposition issues/problems."
"The presenters were all top-tier. Program had a good combination of procedure and war stories."
"I like that it provided practical tips and judicial perspective."
"Great information on Motion to Dismiss and Motion for Summary Judgment."
"As a litigation assistant, I was able to get a fair overview of various procedures that I have not been exposed to yet in my practice."
"Great panel!"
"Overall this seminar was outstanding."
"Very knowledgeable and good presentation."
"Loved the judges!"
Faculty
Fort Lauderdale/Miami (online) Faculty
Hon. Jose Rodriguez
Circuit Court Judge
11th Judicial Circuit, Civil Division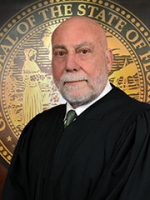 Hon. Jose Rodriguez was appointed to the Circuit Court of the 11th Judicial Circuit in Florida by Governor Jeb Bush in the year 2000. Judge Rodriguez was previously a County Judge in the same Circuit appointed by Governor Lawton Chiles in 1994. Judge Rodriguez has served in the Complex Business Litigation, Criminal, and Family Divisions and he is presently assigned to the International Commercial Arbitration Division of which he is the Administrative Judge. He also serves in the Asbestos and Civil General Jurisdiction Trial and Appellate Divisions in the Circuit. Judge Rodriguez attended Indiana University (Maurer) School of Law in Bloomington, Indiana where he received his J.D. degree and Florida International University where he received his B.A. degree. Judge Rodriguez has been thrice nominated for judicial appointment to the Third District Court of Appeal of Florida and has been thrice considered for appointment by Florida Governor Rick Scott. Judge Rodriguez is an adjunct professor at the Florida International University, College of law since 2011 and teaches "Florida Civil Procedure" and "Law, Science and Technology". He is also part of the Adjunct Faculty at Indiana University (Maurer) School of Law in Bloomington, Indiana and teaches "Courtroom Procedure". Judge Rodriguez is a member of the faculty at the Florida International University Legal Studies Institute and teaches Introduction to the U.S. Legal System and U.S. Constitutional Law, since 1994.
Judge Rodriguez is a published author, his works include a "Florida Civil Procedure" Cases and Materials, Second Edition, text book, Carolina Academic Press and two practice treatises, "Florida Civil Procedure" and "Florida Evidence" with publisher Mathew Bender/Lexis Nexis.
Judge Rodriguez is a former Faculty Instructor of the Florida Judicial College and is a former member of the Florida Supreme Court Judicial Ethics Advisory Committee. Judge Rodriguez presents seminars on behalf of the "National Business Institute" and he is also a contributing author for the "WHAT CIVIL COURT JUDGES WANT YOU TO KNOW" manual being used at CLE seminars in various States around the Country by the National Business Institute. Judge Rodriguez also travels around the country as part of the "American Conference Institute" speaking on different areas of the law. Prior to his career on the bench, Judge Rodriguez was a trial lawyer from 1981 to 1994.
---
Hon. Rosa I. Rodriguez (Ret.)
Retired Judge – 11th Judicial Circuit of Florida
Salmon & Dulberg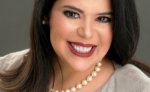 Florida Supreme Court Certified Appellate Mediator, Florida Supreme Court Certified Circuit Civil Mediator, Circuit Judge 19 years, Eleventh Judicial Circuit of Florida, Civil, Criminal, Family, and Juvenile, Divisions.
Yale Law School, JD 1985
Rosa served for 19 years as a Circuit Judge in the Civil, Criminal, Family and JuvenileShe is a recipient of the Dade County Bar Association Judicial Lifetime Achievement Award. Rosa is fluent in Spanish and is available to mediate circuit civil and family cases in the attorneys' offices or in any of our South Florida locations.
---
Angela F. Benjamin, Esq.
Assistant County Attorney
Miami-Dade County Attorney's Office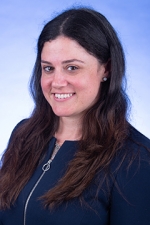 Angela Benjamin joined the Miami-Dade County Attorney's Office in 2018. Angela is a member of the Office's Commercial Section. Angela is experienced as a litigator and as a transactional attorney.
Before joining the Office, Angela was an Assistant County Attorney in Broward County, from 2014 to 2018, where she led the Commercial and Construction practice group. During her time at Broward County, Angela advised various County agencies, including the Construction Management Division, Water and Wastewater Services, Solid Waste & Recycling, and the Public Works Department, among others. Angela also prepared resolutions and ordinances, and advised County Commissioners and their staff. Simultaneously, Angela represented the County in complex litigation on a wide range of topics, including construction, water and wastewater, real property, and intergovernmental disputes, resulting in favorable outcomes for the County.
From 2005 to 2014, Angela was an associate at White & Case, LLP, Miami, where she handled complex commercial litigation, securities litigation, and general commercial disputes.
---
Stephanie A. Casey, Esq.
Partner
Colson Hicks Eidson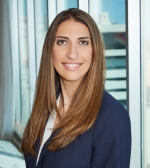 Stephanie A. Casey is a committed litigator who has dedicated her career to achieving justice for her clients in a commercial, class action, False Claims Act, and personal injury cases. Stephanie represents clients in state and federal trial and appellate courts in Florida, New York and Washington, DC. As a native of Brazil, she speaks Portuguese fluently.
Stephanie joined Colson Hicks Eidson after completing a judicial clerkship with United States District Judge Marcia G. Cooke. Prior to her clerkship, Stephanie worked for several years at a large corporate law firm in Washington DC, where she represented the U.S. and international clients in a wide range of antitrust, securities, and commercial litigations as well as white collar defense matters.
---
Alaina Fotiu-Wojtowicz, Esq.
Founding Shareholder
Brodsky Fotiu-Wojtowicz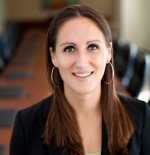 Alaina Fotiu-Wojtowicz is a founding shareholder of BFW. Ms. Fotiu-Wojtowicz is an experienced trial lawyer and has tried cases in federal and state court. She has won numerous multi-million dollar jury verdicts for her clients in both commercial and personal injury cases. She represents corporations, business entities, and individuals in a variety of complex commercial business disputes, and routinely represents individuals who have suffered life altering personal injuries.
Prior to founding the firm, she was a partner at the litigation boutique, Michael S. Olin, P.A., where she focused her practice on personal injury and complex commercial litigation. Ms. Fotiu-Wojtowicz began her career by serving as a law clerk to the Honorable Judge William P. Dimitrouleas in District Court for the Southern District of Florida. Ms. Fotiu-Wojtowicz serves on the Adjunct Faculty at the University of Miami School of Law where she teaches an upper level course on Florida Civil Procedure and a seminar on Voting Rights and Election Law.
Ms. Fotiu-Wojtowicz is active in the South Florida community. She currently serves on the board of directors of the South Florida Chapter of the Federal Bar Association, sits on the Leadership Counsel for POSSE Miami, chairs the board of directors for Seraphic Fire, and captains numerous tennis teams in leagues sanctioned by the USTA and WTT.
---
Elliot Kula, Esq.
Principal Partner
Kula & Associates, P.A.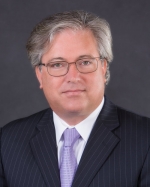 Elliot Kula practices exclusively as an appellate attorney, and earned his Board Certification in Appellate Practice from The Florida Bar in 2010. He has experience representing clients in both state and federal courts, in a variety of substantive areas of the law, and is among a select few appellate practitioners in Florida who maintain a focus on bankruptcy appeals. Kula also provides litigation support during every phase of the litigation in order to optimize the client's position and create efficient and effective strategies for trial counsel. Kula has argued in every District Court of Appeal in Florida, as well as the United States Court of Appeals for the Eleventh Circuit, the Tenth Circuit, and the United States District Court for the Southern and Middle Districts of Florida.
Previously a shareholder with the Greenberg Traurig law firm, where he served as the Administrative Head of the Appellate Practice Group, Kula established his own appellate boutique in 2011. Kula graduated from the University of Minnesota in 1989 with a BA in English, and earned his law degree from Hamline University School of law in 1993. Following his schooling, Kula moved to Miami and became a member of The Florida Bar in 1994.
Recognized by his peers for his expertise in appellate practice, Kula has earned AV® Preeminent™ 5.0 out of 5 rating by Martindale Hubbell. And, Kula has been recognized for his appellate expertise in The Best Lawyers in America since 2006, Florida Super Lawyers since 2008, and Florida Trend's Legal Elite since 2012. His law firm as well has been recognized as a US News & World Report Bes Law Firm in America for appellate practice.
Kula is active in The Florida Bar, having served and currently serving on several standing committees (Appellate Court Rules Committee, Rules of Judicial Administration Committee, and the Rules of Civil Procedure Committee). He is a member and active participant in several voluntary bar organization, including the Miami-Dade Trial Lawyers Association, the Third District Court of Appeal Historical Society, the Appellate Practice and Advocacy Section of the Florida Bar, and the Southern District Bankruptcy Bar Association.
---
Laura M. Reich, Esq.
Partner
Reich Rodriguez, P.A.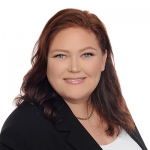 Laura Reich is a commercial litigator with a practice focusing on complex, commercial disputes and arbitration.
Laura represents clients in state and federal courts, as well as before arbitration panels, at both the trial and appellate court levels. Laura is also a neutral (i.e., an arbitrator) on the American Arbitration Associations' roster of neutrals for commercial and consumer disputes and was recognized as an "Up and Coming" attorney in Chambers USA 2017, Florida, Litigation: General Commercial.
Laura has represented international and U.S. corporations and individual clients on a wide variety of issues, including breach of contract, violations of consumer protection statutes, breach of fiduciary duties, antitrust, garnishment, business torts, and regulatory matters.
Laura also has significant experience in class action litigation, both at the trial level and on appeal, with emphasis on the issues specific to defending companies involved in such actions.
---
Benjamin L. Reiss, Esq.
Partner
Perlman, Bajandas, Yevoli & Albright, P.L.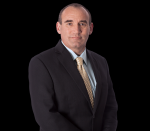 Benjamin L. Reiss practices in the areas of general commercial, product liability and other civil litigation in federal and state courts, criminal defense and property tax appeals. He has been involved in approximately 60 jury trials, over 45 of which he has been the lead trial lawyer. Ben is a former Assistant Public Defender and has wide-ranging jury trial experience.
He is on the Board of Directors of the Dade County Bar Association, a Member of the Florida Bar Code and Rules of Evidence Committee, and a former Chair of the Florida Bar Standing Committee on Professionalism. Ben has presented the Professionalism portion of the Florida Bar's Practicing with Professionalism Seminar on numerous occasions, and is the former Vice President of the Board of Directors for Legal Services of Greater Miami, Inc.
---
James N. Robinson II, Esq.
Partner
White & Case LLP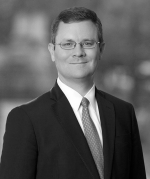 Drawing on his significant experience in state and federal courts handling virtually every type of civil case, Jim's practice is primarily focused on commercial trial work. He works to limit his clients' exposure and to protect their interests.
Jim has particular experience of representing regional and national law firms in legal malpractice lawsuits. In such cases he takes a thorough, hands-on approach, managing all aspects of the lawsuits.
Many of Jim's recent commercial cases include representation of clients connected to the banking industry. Such cases include representation of financial technology (fintech) companies involved with merchant services and credit card processing in both domestic and international disputes. In addition, Jim has represented a series of banks against multimillion-dollar lender liability lawsuits, most of which were resolved with summary judgment in Jim's clients' favor. For banking clients, Jim also brings his experience of prosecuting dozens of commercial foreclosure lawsuits on loans totaling over US $ 1.5 billion. Jim represents foreign and domestic corporations in contract disputes, regulatory and compliance matters, and consumer class actions at various stages, including appeals. He has successfully defended numerous director and officer liability actions, and has successfully represented real estate developers and contractors in real estate disputes throughout the United States.
Jim is an active member of a number of professional associations, including the Federal Bar Association, the Trial Lawyers Section of The Florida Bar, the International Law Section of The Florida Bar, the Miami-Dade County Bar Association and the J. Reuben Clark Law Society.
He has taken lead roles in a significant number of professional committees, including as the Chair of the International Litigation and Arbitration Committee (2008), the Chair of the International Litigation and Arbitration Committee Conference (2007), a Steering Committee Member on the International Litigation Update (2005–2006), and as a Chair of the FGCU Alumni Association Board of Directors (2009–2011). He has also served on the Law Alumni Council, University of Florida Levin College of Law.
---
Peter Sotolongo, Esq.
Founder
Sotolongo Law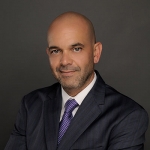 Peter P. Sotolongo, Esq. is the founder of Sotolongo Law. He focuses his practice on Admiralty and Maritime law, Personal Injury and Medical Malpractice. Mr. Sotolongo attended John Jay College of Criminal Justice in New York City, where he obtained his Bachelors' degree in Criminal Justice. Thereafter, he moved to Miami, Florida where he worked as a Bailiff in the Miami-Dade County Courthouse, Circuit Civil Division for four years. During this time, Mr. Sotolongo had the privilege of observing hundreds of trials. Realizing this was his calling, Mr. Sotolongo attended Nova Southeastern University, Shepard Broad Law Center, where he received his Juris Doctorate in 2002. A native of Cuba, Mr. Sotolongo migrated to the United States in 1980 with his family at age nine. Mr. Sotolongo enjoys living a healthy lifestyle, reading and helping those in need. Mr. Sotolongo is admitted to practice by The Florida Bar and the U.S. District Court, Southern District of Florida.
---
Orlando (online) Faculty
Hon. Diego Madrigal III
Circuit Court Judge
9th Judicial Circuit Court of Florida, Family Division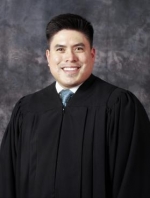 Diego M. Madrigal, III was appointed to the 9th Circuit Bench in June 2019 by Governor Ron DeSantis and was retained for a full six year term without opposition in April 2020. He currently serves in a Unified Family Court division in Osceola County where he hears Domestic Relation and Domestic Violence Injunction cases. Prior to his appointment to the bench, he was a trial lawyer in Orlando where he tried a variety of cases, mostly dealing with personal injury. He is a proud double Gator, and received both his Bachelor's Degree and Law Degree from the University of Florida.
---
Allison Paige Gallagher, Esq.
Special Counsel, Litigation
Akerman LLP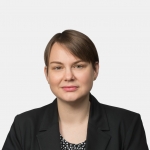 Allison Gallagher litigates commercial disputes in both state and federal courts. She represents clients in all aspects of commercial disputes, including business and contractual disputes, commercial and residential mortgage foreclosures, consumer protection defense, and business torts.
In addition to her commercial litigation practice, Allison focuses on ERISA litigation, representing employers, insurers, and employee benefit plans defending against life, health, and disability benefits claims.
---
Kimberly E. Lorenz, Esq.
Partner
Davey Law Group, P.A.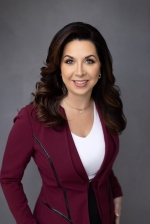 Kimberly is a civil trial attorney representing national retail, hospitality, entertainment, and corporate clients, as well as individuals and small businesses throughout the state of Florida. She takes pride in being the go-to for all her clients' litigation needs, from small questions and pre-need counseling through a jury trial, and has zealously represented her clients in the areas of commercial and business litigation, premises liability, negligent hiring/retention, and probate litigation. She provides her clients with efficient, effective and aggressive representation, as well as on-call employment and HR assistance, risk management, compliance assessments and loss-shifting strategies to protect her clients from future loss and claims.
A Double-Gator, Kimberly graduated Cum Laude from the University of Florida's Levin College of Law and holds a Bachelors' degree in Journalism. She is routinely recognized by Super Lawyers as a Top Young Lawyer and Rising Star in Florida, and by the Orange County Bar Association for her outstanding commitment and service as a Guardian Ad Litem.
Outside of work, Kimberly is heavily involved in events planning and marketing strategy for her clients, and with various community development boards dedicated to showcasing Orlando's vibrant business and cultural community. A life-long Orlando resident, she resides there with three generations of her family.
---
Brett Renton, Esq.
Partner
Shutts & Bowen LLP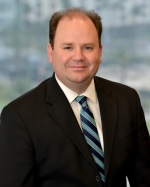 Brett Renton is a partner in the Orlando office of Shutts & Bowen LLP, where he is a member of the Business Litigation Practice Group. Brett is a Martindale-Hubbell AV® Preeminent™ rated attorney and has been recognized by Florida Super Lawyers in business litigation.
He represents individuals, companies, corporations, banks and government entities in business litigation, landlord-tenant leasing and litigation, government law and construction law. Brett focuses a portion of his practice on business litigation matters, such as contract disputes, partnership breakups, dissolutions of companies, franchise/franchisee matters, and debt collection.
He also works on both compliance with and litigation over consumer protection laws including the Fair Debt Collection Practices Act (FDCPA), Florida Consumer Collection Practices Act (FCCPA) and the Telephone Consumer Protection Act (TCPA). With a background in real estate and construction law, Brett also represents tenants and landlords in all aspects of lease transactions, with an emphasis on commercial leasing. He has represented entities in construction defect disputes, as well as construction lien issues on behalf of contractors and owners.
A seasoned litigator, Brett has developed long-standing relationships with government clients and entities over the years. For these government agencies, he has handled compliance issues concerning financial and document disclosure requirements, public meeting requirements, federal and state grants, the Florida Sunshine Law, employee concerns, construction, environmental, eminent domain and inverse condemnation matters.
---
Daniel Smith, Esq.
Dellecker, Wilson, King, McKenna, Ruffier, & Sos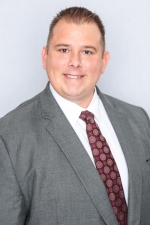 Dan earned his law degree from the University of Florida in 2005 with high honors and his undergraduate degree from the University of Central Florida in 2002 with highest honors. He is a member of the Orange County Bar Association, Florida Justice Association, Central Florida Trial Lawyers Association, and the Florida Bar.
He is admitted into all courts in the State of Florida, the U.S. District Court in the Middle District of Florida, U.S. District Court in the Northern District of Florida, U.S. District Court in the Southern District of Florida, the Eleventh Circuit in the United States Court of Appeals, and the United States Tax Court. Daniel has received multiple distinctions as an Avvo Top Attorney and Avvo Client's Choice Award in 2016.
Dan values his time with his family and is supportive of the role dads can play in their children's lives. In 2017, he co-founded the recurring event series Dan's Donuts with Dad. Knowing the importance of family, Daniel is involved with Family Promise, St. Michael's Preschool, Edgewater High School Wrestling, and is the coach of Ocoee High School Wrestling. He is also a guardian ad litem for at-risk children.
---
Camara Williams, Esq.
Smith & Williams Trial Group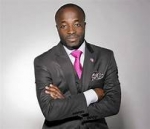 Camara Williams is a local attorney and community organizer. He has extensive legal experience in franchising, business, contract, transactional law, labor, employment, federal and state law. Specifically, he also has over twenty years (20) experience dealing in franchises from both the legal and ownership side. In business, he has counseled corporate clients regarding a wide range of matters; including compliance with federal and state regulations, contract lease negotiations and corporate governance issues. He has also negotiated high end buyouts and corporate transfers. He specializes in civil litigation in both federal and state court. He has litigated cases within and outside the state of Florida.
His criminal experience extends to handling major publicized federal and state cases. He has handled cases ranging from drug trafficking – drug possession, murder – manslaughter cases, robbery with a firearm, burglary, assault and battery, credit card fraud, social security fraud Medicaid fraud, DUI's, violation of probations and community control.
In the community, he has served in a number of local charity boards, including several committees of the Central Florida Council BSA. He has organized and participated in legal forums where they discussed the laws surrounding the Trayvon Martin verdict, Same Sex Marriage, Immigration, and Minorities in Trump America, where a member from the Trump transition team and current administration personnel attended the panel.
He is a class 4 Fellow in the Florida Bar Leadership program – a select program where the Florida Bar identifies, selects and trains future leaders within the legal profession and throughout the State of Florida.
He is an active member of his church Antioch Missionary Baptist Church in Oviedo, where he served as the youngest member of the Board of Trustees. He also a proud member Alpha Phi Alpha Fraternity, Inc.
In 2016 he became the sitting President for the Orange County Bar Association Foundation, the youngest person and the FIRST African American to hold that seat in the organizations' history. In 2018 he was recognized by Super Lawyers magazine as a "Rising Star" within the legal profession.
He received his Bachelor's Degree in History with a minor in communications from Sacramento State University where he ran Track and Field. In 2008 he earned his Juris Doctorate Degree (J.D.) from the Florida A&M College of Law.
---
Fees
Recording & Materials Package – CD or Download: $425
Audio & Video Recording & Materials Package –
Download Only: $450
For CDs, please add $8.50 shipping and, in CA, sales tax.
CLE Credit
FL General:  This program is approved for 8.0 general CLE in Florida through November 30, 2021.
FL Board Certified: This program is also approved for 8.0 Board Certified Credits in each of the following areas of law (through November 30, 2021):
Appellate Practice
Business Litigation
Civil Trial
Criminal Appellate Law
Criminal Trial Law
Juvenile Law
CA General:  This program is approved for 7.5 units of general CLE in California.
This program is approved for CLE in the states listed above.  Upon request, Pincus Pro Ed will provide any information an attorney needs to support their application for CLE approval in other states other than what is listed above.
Terms and Policies
Recording policy: No audio or video recording of any program is permitted.
Seminar Cancellations: Should you be unable to attend for any reason, please inform us in writing no later than 14 days prior to the event and a credit voucher will be issued. If you prefer, a refund, less a $50 non-refundable deposit, will be issued. No refunds or credits will be given for cancellations received within 14 days of an event. However, if you notify us within 14 days of an event, and wish to convert your in-person attendance registration to an Audio CD package (with handout), we can do so. A small additional shipping charge, and sales tax in CA, will be incurred. No shipping charge is incurred for downloads. We will also issue a voucher for the amount paid if you notify us within 14 days and prefer not to have the audio recording.
Substitutions may be made at any time.
Webinars, Tele-seminars and Webcast Cancellations: Once log-in codes and passwords are issued for a webinar, tele-seminars or webcasts, a refund is not possible. If for any reason you cannot attend the event after you have received the codes, we will automatically convert your registration to an instant streaming/instant download or CD format and provide you with the information you need to access the recording after the program concludes and the recording is available.  Conversions to CD require a $8.50 shipping fee, and in CA, 9% sales tax.
Downloads/CDs/DVDs – Refund policy:
Downloads are non-returnable/non-refundable once purchased and received. Tapes, CDs and DVDs are returnable for a full refund or replacement if defective, within 90 days of purchase.
Reminder: The room temperature at hotels and other seminar locations are notoriously hard to control. Please bring a sweater or jacket in case it gets cold and/or layer as if you are going to the movies so you are comfortable.