* 5-Part Appellate Practice Webinar Series (WEB) *
Audio program! (check our CLE Programs page for live versions)
We gathered some of our best appellate experts for this 5-Part Webinar Series on those critical appellate topics everyone needs to know more about. These instructors get excellent evaluations every time they teach for us and they know their stuff!  They frequently co-teach with Appellate Justices and staff attorneys.
Order all Five Webinars here in our package deal for $418.00 and save $427.00!
Package deal includes:
(Please click on the program links below to learn the details about each individual seminar)
If you only want one of the programs listed above, click the link to order it individually.
This webinar series was recorded in 2010.

Do you want to improve your public speaking skills? Get Faith Pincus' newly published book Being Heard: Presentation Skills for Attorneys, from the ABA now (ABA members receive 10% off). It is also available on Amazon in Kindle and paperback versions.
What You Will Learn
Webinar #1:   Challenging "settled" precedent on appeal & using legislative history on appeal – taught by Wendy Lascher of Lascher & Lascher – a well known, small boutique appellate litigation firm out of Ventura County.  Wendy has taught programs for us for three years and always gets fantastic reviews.
Why it's important to start challenging "settled" precedent before litigation begins
How to choose the right case for your challenge, what to do if you don't have a choice, and how to shape the challenge in the trial court
How courts identify, define and interpret legislative intent
The mechanics of presenting evidence of legislative intent
Ways to write about legislative intent
The fine points of stare decisis
Ways to structure and write challenges to precedent
Webinar #2: How to write a Petition for Review/Petition for Certiorari that gets heard – taught by Certified Appellate Expert Benjamin Shatz and Mike Berger both partners in the Appellate Division of Manatt Phelps & Phillips LLP.  Mike has argued several cases before the United States Supreme Court and is one of California's preeminant Appellate attorneys.
Timelines for filing petitions, obtaining extensions, and expected rulings
How petitions are processed at the courts through general staff and the cert pool
Procedural prerequisites, format limitations, fees, and filing technicalities
Opposing petitions and the role of amicus participation
Statistical odds of success
Factors favoring or disfavoring review
Issues worthy of review and how to frame or re-frame them
Where to seek help and useful practice guides and websites
Webinar #3: Addressing contractual interpretation and evidentiary issues in appellate briefs – aught by Wendy Lascher of Lascher & Lascher – a well known, small boutique appellate litigation firm out of Ventura County.  Wendy has taught programs for us for three years and always gets fantastic reviews.
Applicable standards of appellate review
How to frame the questions presented to emphasize a favorable standard of review
How to draft a compelling statement of facts
How to draft and use argumentative headings to advance your argument
Which types of evidentiary rulings are most likely to attract an appellate court's attention
How to show prejudicial error
Webinar #4: How to Give a Better Oral Argument, taught by Faith Pincus of Pincus Communications/Pincus Professional Education & Ethan Schulman of Crowell & Moring LLP.  Faith has been teaching public speaking for more than 20 years and has been helping attorneys improve their oral arguments and speaking on this topic for the past 6 years. In addition, she has interviewed dozens of justices, judges and court attorneys during the past six years and is the author of the upcoming ABA book "Be Heard: Public Speaking for Attorneys."
Preparing for Oral Argument
Organizing your outline & focusing your argument
In front of the bench – what to do and what not to do
Questions and Answers
Webinar #5: Working with trial counsel, managing an appellate practice and using efficient tech tools, taught by Robin Meadow.  Robin is one of California's most recognized appellate practitioners and is the author of an upcoming book to be published this summer on Technology for the appellate practice.
Tips re: Fee Arrangements, Client relations, Trial Counsel relations
Client relations
Informing and shaping expectations about the appeal
How the rules of the game are different
Was the record preserved
Scope of client/trial counsel involvement
Reality checks
When, if ever, does your involvement become public?
Relationships with trial counsel
The malpractice quandary
Managing an appellate practice
Communicating with opposing counsel
Managing timelines
Monitoring court dockets
Communicating with the court
Tech suggestions for keeping on top of cases
Technology Tools for a Better Tomorrow
Using electronic documents
The power of PDF
Searchable electronic records
Faculty
Wendy C. Lascher, Esq.
Partner/Certified Legal Specialist in Appellate Law
Ferguson Case Orr Paterson LLP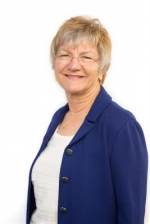 Though Wendy Lascher is one of California's best-known appellate lawyers, her work on behalf of clients often begins well before an appeal. By crafting motions and consulting on trial strategy, Wendy helps clients either avoid appeals in the first place, or to be well-positioned to win cases on appeal.
After nearly four-decades at her appellate-focused boutique, Lascher & Lascher, Wendy brought her practice to Ferguson Case Orr Paterson in 2011. She brought with her a California State Bar-certified appellate specialty in which she has represented clients in front of the United States Supreme Court, many times before the California Supreme Court, multiple U.S. Circuit Courts of Appeal, and in every California Court of Appeal district. She has also handled cases in state and federal trial courts.
Wendy has handled a wide range of appeals involving multinational corporations, municipalities and other government entities, complex family law, Death Row and other criminal cases, employment, real estate development, bankruptcies and other matters.
Previously a president of the American Academy of Appellate Lawyers and of the California Academy of Appellate Lawyers, she regularly features in Los Angeles Magazine's "Super Lawyers" roundups of top lawyers as well as its listings of the "Top 100 Southern California Super Lawyers" and "Top 50 Women Super Lawyers," and she is Av-Preeminent rated by Martindale-Hubbard. She also regularly lectures at the Ventura and Santa Barbara Colleges of Law and regularly speaks about appellate law and other matters for a variety of legal organizations. Widely published in legal journals, she is also the long-time editor of CITATIONS, the newsletter of the Ventura County Bar Association.
Wendy has been a mentor with the Big Brothers, Big Sisters of Ventura County since 2008. She has also served as a board member at First National Bank of Ventura, Channel Counties Legal Services, the KCLU advisory board, and the Planned Parenthood Ventura Advisory Council. When not working or volunteering, Wendy enjoys gardening, early morning workouts, hiking, and spending time with her family. She is also a student pilot and expects to acquire her private pilot's license in 2017.
---
Benjamin G. Shatz, Esq.
Partner/Certified Legal Specialist in Appellate Law
Manatt, Phelps & Phillips, LLP

Ben Shatz is a certified specialist in appellate law who has briefed hundreds of civil appeals, writs and petitions in state and federal courts covering areas of law including employment, entertainment, copyright, trademark, land use, banking, insurance, product liability, professional liability, wrongful death, punitive damages, class actions, anti-SLAPP and unfair competition. Before private practice he served as law clerk to Robert J. Johnston, United States Magistrate Judge for the District of Nevada, and as extern to Dorothy W. Nelson, United States Court of Appeals for the Ninth Circuit.
Ben is Editor-in-Chief of California Litigation, the journal of the State Bar's Litigation Section, chairs the Los Angeles County Bar Association's State Appellate Judicial Evaluations Committee and serves on the executive committee of LACBA's Appellate Courts Section. He is a past Chair of the State Bar Committee on Appellate Courts and the LACBA Appellate Courts Committee.
Since 2005, Ben has coordinated lawyer volunteers for the ACE (Appellate Court Experience) program, in which high school students visit the Second District Court of Appeal, for which he was honored as Lawyer of the Year (Private Sector 2008) by the Constitutional Rights Foundation. He has been named a Southern California Super Lawyer in Appellate Practice (2004-2015); listed in Best Lawyers in America for appellate practice (2012-2015); and is AV-Preeminent rated by Martindale-Hubbell.
Ben is a frequent lecturer and publisher of articles on appellate practice, is an editorial consultant for the Matthew Bender Practice Guide on California Civil Appeals & Writs, and blogs at Southern California Appellate News (http://socal-appellate.blogspot.com).
---
Michael Berger, Esq.
Partner
Manatt, Phelps & Phillips LLP

Mr. Berger is one of California's preeminent appellate lawyers and is co-chair of Manatt's Appellate Practice Group.
Mr. Berger has argued four cases before the United States Supreme Court, as well as cases before appellate courts throughout California, numerous federal courts of appeal and other state supreme courts. He is also the frequent author of amicus curiae briefs in various appellate courts, particularly the U.S. Supreme Court, pressing client interests in important pending cases.
One of the top land use and condemnation lawyers in the United States, his appellate cases have involved planning, zoning, eminent domain, various kinds of business litigation, landslides, contract, due process, equal protection, defective construction, nuisance, insurance and environmental law.
Mr. Berger was named by Los Angeles Magazine and Law & Politics Magazine as one of Southern California's Super Lawyers 2004-2008, the Best Attorneys in Southern California, and one of the "top 100" in that survey.
---
Faith Pincus, Esq.
CEO
Pincus Communications, Inc.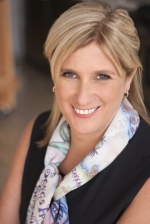 Faith Pincus is an accomplished and experienced speaker who will boost your self-confidence and give you the tools you need to succeed at public speaking. Faith has trained CEO's, attorneys, elected and appointed officials, candidates, and management at non-profit associations for more than two decades.
As a licensed attorney and former Federal Law Clerk she is also uniquely positioned to understand the speaking skills required of attorneys.
Faith has an innate ability to see what works in the public speaking context. She has an unbridled passion for public speaking and for helping people become better communicators. Faith is an expert in the art of persuasion and an accomplished speechwriter.
Her book, tentatively titled "Be Heard: Public Speaking for Attorneys," will be published by the American Bar Association soon and multiple DVDs related to public speaking skills are currently available online.
Prior to opening Pincus Communications, Inc. and Pincus Professional Education, Faith ran more than 25 political campaigns, including campaigns for congress, the California state assembly and senate, and various mayoral, city council and county supervisor races throughout California. When she was a political consultant, Faith created public affairs campaigns for a variety of industries, corporations and associations.
It was here that Faith first acquired her passion for helping people become public speakers, as she wrote speeches and trained candidates in speaking skills.
Faith previously taught communication courses at the university level, including rhetoric (persuasion), public speaking, and interpersonal and small group communication. She has published a variety of articles on communication and persuasion, including an analysis of major war announcement speeches.
Faith has a Masters in Communication from the California State University at Fresno and a Juris Doctorate from the University of Iowa. She is a former Judicial Law Clerk for the Honorable Oliver W. Wanger of the United States District Court, Eastern District of California and a Member of the Order of the Coif. Ms. Pincus litigated for one of the top AmLaw 20 law firms before creating Pincus Communications, Inc. and Pincus Professional Education.
Be sure to check out Faith's blog at www.SpeechAdvice.com and like her at facebook.com/speechadvice.
---
Hon. Ethan P. Schulman
Judge
San Francisco Superior Court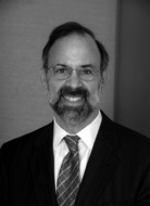 Ethan P. Schulman is a partner in the San Francisco office of Crowell & Moring and is a member of the firm's Litigation Group. Mr. Schulman's practice focuses on appeals, writs, and complex litigation, with an emphasis on constitutional and public law, class actions, and representation of law firms and lawyers. Mr. Schulman is certified as a specialist in appellate law by the Board of Legal Specialization of the State Bar of California, and is a member of the California Academy of Appellate Lawyers. He has been selected as a Northern California Super Lawyer each year since 2004. Mr. Schulman recently was named a recipient of the 2011 California Lawyer Attorney of the Year Award and of the Hispanic Bar Association's Guardián de Justicia (Guardian of Justice) Award for his work on Martinez v. Regents of the University of California, 50 Cal. 4th 1277 (2010), which resulted in a unanimous ruling by the California Supreme Court upholding a state law that allows undocumented immigrant students to pay lower in-state tuition rates at public colleges and universities. He is a graduate of Princeton University and of the University of California, Berkeley, Boalt Hall School of Law.
---
Robin Meadow, Esq.
Partner/Certified Appellate Specialist
Greines, Martin, Stein & Richland LLP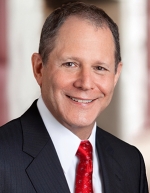 Few appellate specialists have successfully tried a jury case. Robin Meadow tried jury cases for over 20 years at a major commercial firm, while also handling appeals, in many fields of law. Over time, he realized that it's nearly impossible to excel at both trials and appeals, because the skill sets and practice rhythms differ completely and often clash. Concluding that his greatest strengths lay in appellate work, Robin joined GMSR in 1994, handling his last trial late that year.
Robin's trial-court experience gives him a unique perspective on appellate work. He understands the demands and pressures trial lawyers face and the many ways that things can go wrong in the trial court. And he is very much at home consulting with trial lawyers during trial, helping them protect their appellate record so they're well positioned to either preserve a victory or overturn a defeat.
Robin's practice at GMSR continues the substantive focus he developed in his earlier years—business disputes, real estate, partnerships, and probate and entertainment law. But, like most appellate lawyers, he is a generalist and at GMSR has also handled multiple significant appeals involving healthcare, family law, personal injury and bankruptcy.
He is also an expert in technology for appellate lawyers and courts. A pioneer in the use of electronic records and briefs, Robin co-authored the California Second District Court of Appeal's first protocol for electronic briefs (since adopted by other California Courts of Appeal), and he filed the first electronic brief ever accepted by a California appellate court.
When he isn't practicing law, he enjoys spending time with his family, reading about history and playing bass guitar in a rock band.
---
Fees
Save $427!
Audio Recording and Materials Packages (five programs total): Download format: $418
Audio Recording and Materials Packages (five programs total): CD format $418, plus $7.50 shipping and, in CA, sales tax.
(The total cost of purchasing each seminar separately, including taxes and shipping, would be more than $845!)
CLE Credit
CA General:  This program is approved for 7.5 units of general CLE in California.
CA Legal Specialist:  This program is approved for 7.5 units of Certified Legal Specialist Units in Appellate Law.
Please note: Our recorded webinars are self-study only. Participatory credits are not available for this webinar series.
Upon request, Pincus Pro Ed will provide any information an attorney needs to support their application for CLE approval.
Terms and Policies
Recording policy: No audio or video recording of any program is permitted.
Seminar Cancellations: Should you be unable to attend for any reason, please inform us in writing no later than 14 days prior to the event and a credit voucher will be issued. If you prefer, a refund, less a $50 non-refundable deposit, will be issued. No refunds or credits will be given for cancellations received within 14 days of an event. However, if you notify us within 14 days of an event, and wish to convert your in-person attendance registration to an Audio CD package (with handout), we can do so. A small additional shipping charge, and sales tax in CA, will be incurred. No shipping charge is incurred for downloads. We will also issue a voucher for the amount paid if you notify us within 14 days and prefer not to have the audio recording.
Substitutions may be made at any time.
Webinars, Tele-seminars and Webcast Cancellations: Once log-in codes and passwords are issued for a webinar, tele-seminars or webcasts, a refund is not possible. If for any reason you cannot attend the event after you have received the codes, we will automatically convert your registration to an instant streaming/instant download or CD format and provide you with the information you need to access the recording after the program concludes and the recording is available.  Conversions to CD require a $7.50 shipping fee, and in CA, 9% sales tax.
Downloads/CDs/DVDs – Refund policy:
Downloads are non-returnable/non-refundable once purchased and received. Tapes, CDs and DVDs are returnable for a full refund or replacement if defective, within 90 days of purchase.