Federal Court Boot Camp (12th Annual): The Nuts and Bolts (IL) [Two-Part Webinar] (Recorded Package)
Audio program! (check our CLE Programs page for live versions)
Pincus Professional Education has put on its annual Federal Court Boot Camp for twelve years for a reason – it's that good.
Large law firms often send multiple associates to the program year after year why? Because it's that good.
Small and mid-sized firms send their new associates each year as well. Why? Because it's that good.
Solo attorneys who have heard from others about the program come why? Because it's that good.
Our Federal Court Boot Camp has taught thousands of attorneys about the ins-and-outs of Federal Court, as well as general litigation strategies and skills. This seminar is both a litigation primer and a primer for litigating in Federal Court.
If you are also interested in taking and defending depositions, please click here to find out about our How to Master the Deposition program held in April 2021.
Faculty includes Federal Court judges and very experienced litigators. You'll get a unique perspective and an inside look at what the court wants and does not want from attorneys practicing in Federal Court.
Attendees have rated our faculty so highly that most of the faculty return to teach year after year.
This litigation course will walk you through the essential components and tasks involved in your case, from start to finish. You'll learn the rules and tasks, strategies and tactics, and the skills and techniques you must have to become a more effective and successful litigator in Federal Court and to be a more effective and successful litigator in general.
Take a look at our "testimonials" tab for how valuable attendees feel it is to hear from judges, career District Court law clerks and experienced litigators.
And take a look at our detailed agenda to see why our Federal Court Boot Camp program is the best in the state.
This is a newer attorney level program and is great for all types of attorney: Large firm, small firm, solo, government and legal aid.
This program will be recorded live on May 11 & 13, 2021. The recorded package, available in audio or video format and including seminar materials, will be available approximately three weeks after the live program ends.*

* The Video recording is a video of the webinar (including sound). The Audio recording is audio only, for those who wish to listen to it without visuals (such as in the car). You can also purchase both formats together. Note: All downloads must be downloaded to a computer first, before transferring them to another device.
Have you ever thought about improving your public speaking skills? Now is the time! Get Faith Pincus' newly published book Being Heard: Presentation Skills for Attorneys, from the ABA now (ABA members receive 10%-20% off). You can order a signed paperback from us at a discount here (free shipping). It is also available on Amazon in Kindle and paperback versions.
What You Will Learn
Part 1 Topics
Intro to Federal Court
We're not in Kansas Anymore: Overview of Practical Differences Between State Court and Federal Court Practice
Material Differences Among Illinois' Federal Districts
Highlights from the Local Rules and Local Practice (key practical rules, CM/ECF, forms, 28 USC § 636 Magistrate Judges)
Rule 1
Complaint and Answer Rules, Differences, Advice and Strategies
Plausibility Standard: Rule 8's Short and Plain Statement
Forms of Complaints and Answers/Defenses
Defenses vs. Affirmative Defenses
Practice Pointers and Pitfalls
CMC
Rule 16.1
Case Management Reports
Rule 12 and Other Motions
Top ten tips for drafting Rule 12(b)(6) motions, responses, and replies.
How to enhance the effectiveness of memoranda addressing motions to dismiss.
How to address procedural issues that frequently arise when briefing motions to dismiss.
Additional Rule 12 motions
Ex Parte Motions
TRO or preliminary injunctions
Discovery & eDiscovery
Discovery:

CM/ECF brief overview/advice
Pilot program on mandatory initial disclosures  26(a)(1) initial disclosures;
Interrogatories, request to produce – differences between state and federal
2015 Amendments to the Rules of Civil Procedure

Scope of discovery / proportionality
Requests for production and responses
Failure to preserve / sanctions
How courts have interpreted them

E-discovery

Overview and considerations
Sources and preservation
Authentication
Federal Rule of Evidence 502
Motion/Oral Argument Tips, including online arguments
Part 2 Topics
Depo Strategies
Online Depo advice
Federal Rules related to Depos
Federal v. State differences
Subpoenas & affidavits
Deadlines
Strategy and Deciding whom to depose
Taking good depositions
Making effective use of depositions at trial or for settlement
Drafting and Replying to Motions for Summary Judgment

Pre-Trial Matters
Trial Briefs
Pretrial Statement
FRCP 16 – Pretrial conference and order
Your Jury:

What is unique about Jury Selection in Federal Court?
Questionnaire and Voir Dire Tips
Jury Instructions – pitfalls & best practices
Jury Verdict Forms – pitfalls & best practices

Motions in Limine – How do they differ from state court?
Trial Presentation
Introduction of Exhibits
Evidentiary Objections
Direct and Cross-Examinations

Purpose, audience and format requirements
Basic direct examination skills
Basic cross examination skills

Preserving the Record for Appeal
Testimonials
"Best CLE program I've been to, because it was comprehensive." – Ronald Boggs, Esq.
"Excellent – very thorough!" – Steve McMullen, Esq.
"I'm very happy with the topics that were covered. Excellent seminar! I will recommend this to other attorneys!" – Sarah Hertz, Esq.
"The program is fantastic! I was so impressed by the depth and content of each speaker's oral presentations and course materials. The program was great. I am so glad I came." – Laura Lee Robinson, Esq.
"Excellent overview of complaint and answer strategies." – Jenna Milaeger, Esq.
"I thought the deposition, MSJ, and trial tips were very helpful and informative. Ms. McNally was a great instructor. She had a lot of very useful tips, strategies, and practice pointers. I learned a lot from her presentations." – Mikayla Hamilton, Esq.
"I learned a lot about depositions." – Lucas Sun, Esq.
"The seminar was excellent – very helpful in my development for practicing in federal court. It provided a lot of practical advice in one day. The judges were very helpful in providing the perspective from the bench." – Rob Harrer, Esq.
"Very relevant." – Jeffrey A. Goodloe, Esq.
"Five stars." – Scheagbe Mayumi Grigsby, Esq.
"Laura McNally was great! Loved the PowerPoints and MSJ advice she gave." – Maria Magginas, Esq.
"Our firm is beginning to take on more federal cases. This covered everything I wanted. The program was fantastic." – Peter Beake, Esq.
"Good information on depositions, especially pertaining to entities and Mr. Bolton gave excellent advice and presentation." – Nathan A. Frisch, Esq.
"Good overview from start to finish." – Kevin Halverson, Esq.
"This gave me a good overview of federal court practice, and pointed me towards other helpful resources. Thanks for giving a few spots to legal aid. We really appreciate it!" – Kathryn Socha, Esq.
"Excellent presentations. The discovery pilot program discussion was very good." – Colin O'Brien, Esq.
"They addressed great topics." – Zartosht Khodavandi, Esq.
"Excellent." – Julia Funke, Esq.
"Good program with useful info." – Jeff Hamera, Esq.
"I am agency counsel, so I don't practice in Federal Court, but rather assist the AUSAs with the case against staff. This training was very helpful to me to get a better understanding of why the AUSAs request or need certain information. It was also helpful for me to know how I can assist them better." – Amy Standefer Mallott
"This was an excellent seminar!" – Charles P. Romaker, Esq.
"This program allows attorneys to ask 'dumb questions' they can't ask the firm, and gives the background for a lot of topics they haven't been exposed to yet. This eliminates the need to do preliminary research on only background guidance." – Kerri Feczko, Esq.
"Very satisfied. It was an efficient use of time. The seminar had well-prepared presenters, good written materials and the staff/facilitators were well-organized." – Michael P. Coghlan, Esq.
"Very informative and insightful commentary." – Tim Lessman, Esq.
"Insightful and educational on a wide variety of federal court subjects." – Jonathan Wassell, Esq.
"The Federal Rules Course in Chicago was outstanding.  Rick Levin, Brad Nahrstadt and their group of outstanding attorneys worked hard and delivered a most thoughtful scholarly presentation." – B.F. Natarus, Esq.
"Good straight forward presentation. Clear and concise." – Randy Wolf, Esq.
"Insightful discussion as to what clerks and judges are looking for." – Richard Lehman, Esq.
"I learned a lot about depositions." – Lucas Sun, Esq.
"Very relevant." – Jeffrey A. Goodloe, Esq.
"Excellent – very thorough!" – Steve McMullen, Esq.
"Good overview from start to finish." – Kevin Halverson, Esq.
"This was an excellent seminar!" – Charles P. Romaker, Esq.
"I liked comparisons between state and federal court." – Lisa Clay, Esq.
"Great pointers and good checklist materials." – Amy Wilson
"Laura McNally was personable and conveyed her experience well. Her spotlight analogy regarding direct- and cross-examination was terrific."
"Got practical tips on answers and MSJ."
"Good overview of federal practice."
"Great format and presentation."
"Great to have federal judges present!"
"Well done."
"Good nuts and bolts of federal practice."
"All relevant topics for my practice areas. Great refreshers and update on recent federal rule changes."
"Provided a great overview of Federal Court Rules and Procedures."
"This was a great refresher course."
"Good overview before delving into specifics of each topic, easy to keep up with all the information."
"A great teacher! Appreciated his giving context for the topic he covered. Intro on e-discovery was very helpful."
"I think that the program was informative and touched on the key areas that attorneys should be aware of in federal practice. I think overall that the program was very good and detailed."
"I liked that it packed a lot into a one-day session."
"Really enjoyed it! I learned so much!"
"The information, especially about the 2015 FRCP amendments, was very helpful. My practice has increased in Federal Court so this information is increasingly relevant to me. Great presentation by Matt Bills. I learned a lot of new things that are extremely pertinent to my practice."
"Brad Nahrstadt's presentation was extremely informative – lots of good ideas and tips. I also liked having the judge's input on attorney practice, rule changes, and goals met by said changes, etc."
"I thought the afternoon presentations were extremely helpful."
"Enjoyed the panel. Good, practical information."
"Fantastic content on trial presentation. Enjoyed content and presentation on pre-trial matters."
"Very interesting and useful information."
"General tips about oral argument was most helpful."
"Laura McNally was very helpful. Excellent speaker. Very knowledgeable. Mike Leonard was really great. Stellar afternoon speakers!"
"Great program."
"There were a lot of good tips and the materials were good."
There was a lot of good information provided in the program."
"I definitely learned a lot."
"Very satisfied. Lots of techniques that can be incorporated into my career."
"Learned some good litigation tips."
"Brad Nahrstadt was very engaging and I learned so much."
"Deposition strategies was a good presentation. Good practical advice. Reid Bolton also did a great job presenting – very practical advice."
Faculty
Hon. Jeffrey T. Gilbert
Magistrate Judge
U.S. District Court, Northern District of Illinois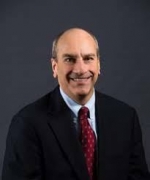 Magistrate Judge Jeffrey T. Gilbert (N.D. Ill.) received his undergraduate degree from Washington University in St. Louis in 1977 (Phi Beta Kappa) and his law degree from Northwestern University School of Law in 1980 where he was Articles Editor of the Law Review. After graduating from Northwestern Law in 1980, Judge Gilbert spent two years clerking for Judge Marvin E. Aspen (N.D. Ill.).
In 1982, Judge Gilbert joined Sachnoff & Weaver, Ltd., at the time a firm of less than 30 lawyers. He practiced with Sachnoff Weaver through and including its 2007 merger with Reed Smith LLP, an international law firm of 1,600 lawyers, and then until he was sworn in as a Magistrate Judge in May 2010.
During his 28 years in private practice, Judge Gilbert specialized in securities litigation but he also represented clients involved in a variety of other kinds of business litigation. Judge Gilbert represented both plaintiffs and defendants, individuals and corporations, in class actions and non-class cases. Throughout his career, Judge Gilbert also maintained an active pro bono practice. Among other cases, he was counsel in Jones v. Chicago Transit Authority, a landmark case under the Illinois Human Rights Act that resulted in the installation of wheelchair lifts on CTA buses prior to the passage of the Americans With Disabilities Act. J
Judge Gilbert has been an adjunct professor at Northwestern University School of Law for more than 25 years. He teaches a course in the fall on trial advocacy and evidence and a disability law seminar in the spring. He also has taught at Northwestern's Medill School of Journalism and in the NITA trial advocacy program.
Judge Gilbert was born and raised in Chicago. He grew up in Rogers Park, on the north side of the City, graduating from Roger C. Sullivan High School in 1973. He has been married for over 40 years to Ellen, a physical therapist. He and Ellen have three children – Rachel (Jason), Amy (Rob), and Sam – and four grandchildren
---
Hon. M. David Weisman
Federal Magistrate Judge
United States District Court, Northern District of Illinois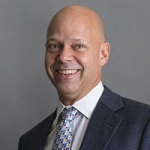 Magistrate Judge Weisman was appointed to the bench in June 2016. Prior to his appointment, Judge Weisman was a partner at Miller Shakman & Beem, where he focused on various areas of federal litigation, and was also a partner at Katten Muchin and Rosenman from 2012 to 2014. Judge Weisman has also served as an Assistant United States Attorney for the Northern District of Illinois from 2001 to 2012, where he served in several supervisory positions, and focused his prosecutorial efforts on gun and gang prosecutions, as well as restorative justice initiatives. Judge Weisman also served as an Assistant Corporation Counsel for the City of Chicago, and as a special agent with the Federal Bureau of Investigation. He is a graduate of the University of Texas School of Law, where he received a J.D. with honors. He pursued his undergraduate studies at the University of Virginia, where he earned a B.S. in Commerce with distinction.
---
M. Nieves Bolanos, Esq.
Partner
Potter Bolaños LLC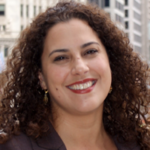 Maria de las Nieves Bolaños represents plaintiffs in wage and hour, False Claims Act, and employment discrimination and retaliation litigation. She has significant litigation experience at the state and federal level, as well as with local administrative agencies, including the Equal Employment Opportunity Commission, the Illinois Department of Human Rights and the Illinois Education Labor Relations Board. Nieves' experience includes representation of single plaintiffs, class and collective actions at all stages of litigation, and she has litigated False Claims Act cases to verdict.
Nieves is a 2009 graduate of DePaul University College of Law. She serves on the Executive Board and Executive Committee of the National Employment Lawyers Association (NELA), as well as its Diversity Equity and Inclusion Committee, Low Wage Worker Practice Group, and Legislative Action Committee. She is also a member of NELA's Illinois affiliate, the Chicago Bar Association (CBA), the National Lawyers Guild's Chicago Labor and Employment Committee, and serves on the ARISE Chicago Legal Advisory Board. She is Board Member for In These Times.
Nieves has been a presenting panelist on E-Discovery and summary judgment at the NELA Illinois' Seventh Circuit Conference, on various employment law issues at NELA's Annual Conventions, and on Wage and Hour Litigation Updates for the CBA's Young Lawyers Labor and Employment Committee. She also volunteers with Interfaith Worker Justice, the Legal Assistance Foundation of Metropolitan Chicago, and is fluent in Spanish.
Nieves was recognized as a top rated employment litigation attorney in Illinois in 2017 and 2018, earning a "Rising Star" designation from Illinois Super Lawyers.
---
Megan Cunniff Church, Esq.
Partner
MoloLamken LLP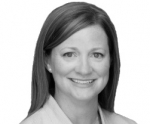 Megan Cunniff Church is a highly accomplished trial lawyer who represents companies and individuals in high-stakes civil litigation and criminal and regulatory matters. She conducts corporate internal investigations in the U.S. and abroad, and she advises clients on crisis and risk management.
As a former federal prosecutor, Ms. Church has extensive experience investigating, litigating, and successfully resolving white collar criminal and regulatory matters. She served as a Deputy Chief of the Financial Crimes section of the U.S. Attorney's Office for the Northern District of Illinois, where she prosecuted and supervised complex health care fraud, tax fraud, and corporate and financial crimes cases. She also served as a Deputy Chief of the General Crimes section of the U.S. Attorney's Office, where she trained and supervised new prosecutors on federal criminal practice.
In her nine years as an Assistant United States Attorney, Ms. Church investigated and prosecuted a wide range of federal crimes, including bank fraud, mail and wire fraud, public corruption, money laundering, narcotics and weapons violations, international drug trafficking, identity theft, cybercrimes, embezzlement, human trafficking, and organized crime. As an Assistant U.S. Attorney assigned to the Public Corruption section, Ms. Church prosecuted and convicted numerous public officials and law enforcement officers for fraud, bribery, extortion, and tax offenses. She has tried 18 cases to verdict, and she has briefed and argued nearly a dozen matters in the United States Court of Appeals for the Seventh Circuit.
Ms. Church has taught trial advocacy at the University of Chicago Law School and Loyola University Chicago School of Law. She currently serves on the Illinois Supreme Court's Committee on Character and Fitness.
---
Ian Fisher, Esq.
Partner
Hahn Loeser & Parks LLP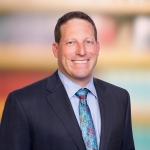 Ian H. Fisher represents commercial clients ranging from small entrepreneurs to Fortune 100 companies. Ian has successfully litigated cases involving real estate, antitrust, trade secret misappropriation, consumer and business tort disputes.
Ian has sustantial experience with class-action and multidistrict litigation proceedings and has successfully defended on appeal several trial court victories. He is skilled at identifying strategies that align with his clients' business goals.
Having served as a general counsel for both a law firm and a small company, Ian has a unique understanding of in-house counsel's perspective.
Illinois Super Lawyers has repeatedly ranked Ian as one of its "Top 100 Attorneys." For more than 15 years, the Leading Lawyers Network has named Ian as a "Leading Lawyer" in both Commercial Litigation and Class Action/Mass Tort Defense, and he has been ranked more recently in Trade Secrets/Unfair Competition Law. He is also rated AV Preeminent® by Martindale-Hubbell, its top rating for ethical standards and legal ability.
Ian graduated from Northwestern University School of Law, J.D., cum laude, in 1994.
---
John P. Killacky, Esq.
Partner
Momkus LLC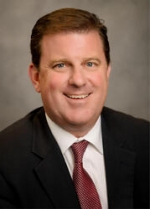 John has served in senior positions as both in-house and outside counsel. This potent combination has instilled in John a broad appreciation for how to best partner with clients to achieve their objectives.
Before joining Momkus LLC, John spent over eight years as General Counsel and Deputy General Counsel of a publicly-traded property and casualty insurance holding company. While in-house, John oversaw a number of high-stakes litigation matters and guided the company through several large M&A and financing transactions. John also served as the company's Privacy and Chief Compliance Officer, charged with ensuring compliance with SEC and NASDAQ regulations, state insurance laws, Gramm-Leach-Bliley and other requirements. John has substantial experience providing practical legal and business advice to clients on a variety of substantive issues. Prior to working in-house, John was a litigation partner with a large international law firm where he gained first and second chair trial experience in commercial, securities, employment, products liability and other complex litigation matters. John has considerable experience conducting internal investigations and has also represented clients responding to subpoenas and investigations by government agencies. John was also a partner with an entrepreneurial litigation boutique in Chicago. In addition to his litigation practice, John provides insurance regulatory and corporate transactional services. Before pursuing a career in law, John attended the United States Naval Academy and served for five years as a surface warfare officer.
---
Michael I. Leonard, Esq.
Partner
Leonard Meyer LLP

Mike is a nationally recognized trial lawyer who has successfully tried to verdict a wide variety of cases in Federal and State courts across the country. He is a "go-to" trial lawyer who has represented individuals in single plaintiff actions; individuals and companies in class and collective actions; some of the nation's and region's largest corporations; and individuals in Federal and State criminal trials.
Mike has been recognized as a top trial lawyer and commercial and criminal litigator by the following: The National Trial Lawyers; America's Best Attorneys; Super Lawyers; Leading Lawyers Network; American Institute of Criminal Law Attorneys; and Crain's Chicago Business.
Mike's extraordinarily diverse practice has seen him successfully take to verdict cases ranging from securities fraud, employment discrimination, sexual harassment, breach of contract, ERISA, personal injury, and Federal and State criminal matters, among others.
Mike has also arbitrated a wide variety of cases, including international arbitration. Many of his cases have been the subject of national and local media attention, stirring recognition in publications ranging from the Wall Street Journal to the Chicago Tribune, Chicago Sun Times, Los Angeles Times, CBS News, Law 360, and Chicago Daily Law Bulletin.
Mike has a keen interest in the craft and science of trial practice, and he is a frequent lecturer on trial and litigation related subjects. He is an instructor in Northwestern School of Law's prestigious trial practice program, where he has also coached some of its Mock Trial teams.
---
Andrew Porter, Esq.
Partner
Salvatore Prescott Porter & Porter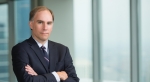 Andrew C. Porter is a Chambers-recognized trial lawyer and former federal prosecutor who focuses his practice on white collar criminal defense, internal investigations, and complex commercial litigation matters involving high-stakes disputes about trade secrets, fraud, breach of contract, and director and officer liability. Andrew's clients range from indigent criminal defendants to senior executives, public institutions, and businesses. Andrew has tried almost 35 federal and state jury trials, and he brings an aggressive, high-energy approach to his preparation—from the beginning of the investigation to the closing argument.
---
Bhavani Raveendran, Esq.
Senior Associate
Romanucci & Blandin, LLC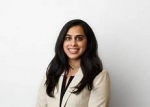 Bhavani Raveendran has always wanted to help those who have endured injustices and decided to fight back. Bhavani has worked in civil litigation and civil rights for most of her career and is passionate about standing up against violations of her clients' constitutional rights to hold private and government actors accountable.
Since joining Romanucci & Blandin LLC as an associate attorney in 2015, Bhavani has focused her practice on police misconduct, prison abuse, hazing, bullying, sexual abuse and wrongful death. Bhavani has first-chaired federal and state trials and received numerous settlements for her clients, notably including Doe v. Maine West High School involving one of the largest high school hazing settlements in Illinois and one of the biggest police misconduct settlements in the Western District of Oklahoma.
In 2018, Bhavani had the honor to argue before the 1st Appellate District of Illinois in a sexual abuse case where she advocated for a child victim and in which the Court determined that the sexual abuse of a child cannot be considered a "de minimus" injury. Bhavani has also been honored to represent the Estate of Desiree Robinson and her family in their wrongful death action against Backpage.com and their continuing advocacy against the sex-trafficking of children.
---
Fees
Three Recorded Package options to choose from:
Video (with sound)* Recording & Materials Package – CD or Download:  $425
Audio Only* Recording & Materials Package – CD or Download:  $425
Order both the Video* and Audio Only* Packages for only $50 more – CD or Download:  $475
*The Video recording is a video of the webinar (with sound). The Audio recording is audio only, for those who wish to listen to it without visuals (such as in the car).
Note: All downloads must be downloaded to a computer first, before transferring them to another device.
 For CDs, please add $8.50 shipping and, in CA, sales tax.
*Your discount is automatically applied at check out.
This program will be recorded live on May 11 & 13, 2021.
(Recorded packages are available approximately three weeks after the seminar is held.)
CLE Credit
This program is available for both Self-Study and Participatory CLE.*
IL General:  This program is approved for 7.0 units of general CLE in Illinois.
Professional Responsibility: This program is pending approval for professional responsibility CLE in Illinois.
CA General:  This program is approved for 7.0 units of general CLE in California.
NY General: This course is eligible for approval, under New York's CLE Approved Jurisdiction policy, for 7.0 CLE units. Pincus Professional Education is a CA Accredited Provider, which is a NY approved jurisdiction. See Section 6 of the New York State CLE Board Regulations and Guidelines for further information.
*Participatory CLE:  For those states that make a distinction between self-study and Participatory CLE (CA, IL, NY), please write down the Verification Codes read out during the program by speakers or our announcer and email them to us at info@pincusproed.com and we will issue your Participatory CLE certificate. 
Self-Study CLE certificates are already included in your recorded package, in the "Materials" Folder. 
This program is approved for CLE in the states listed above.  Upon request, Pincus Pro Ed will provide any information an attorney needs to support their application for CLE approval in other states other than what is listed above.