10th Annual Circuit Court Boot Camp – Program 2:  The Nuts and Bolts Your Trial (IL) [Two-Part Webinar]
Audio program! (check our CLE Programs page for live versions)
Important note: Due to Covid-19, we are now presenting this course as an online course. Other than attending the program online – everything stays the same and you will still be able to ask questions..
This dynamic and information-packed online course will teach you all about litigating in Illinois State Court. It will also teach you what need to know to be a successful litigator in any court.
Be sure to read the past attendee testimonials so you can really see what people think about the program (see the testimonials tab above).
We also have plaintiff and defense attorneys from large and small firms and solos, to make sure you get a variety of perspectives on each topic.
This really is a course you cannot miss if you are new to litigation or want a refresher.
In Part I, you'll learn about all of the components of your trial, from the Final Status Conference, to your trial outline and Motions in Limine. Your faculty will provide you with advice and insight to help you deal with your juries: voir dire, jury selection, instructions and verdict form pitfalls.
In Part II, our faculty will discuss the actual trial – getting evidence admitted, the direct and cross examinations and objections. The program will end with a brief discussion about Preserving your Record for Appeal, and Post-Trial Motions and Judgments.
Our Circuit Court Boot Camps are great programs for newer attorneys or attorneys wanting to get the court's perspective on effective litigation techniques.  If you are looking for a more advanced or in-depth course on specific topics, like depositions or jury selection, do a quick search in the right bar for those courses – past or upcoming.
The entire course is designed to teach you not only what you must do, but also how to do it. The faculty also helps you understand common or easily made mistakes and how to avoid them.
In fact, many large and medium sized firms send multiple associates each year to this program (and to our Federal Court Boot Camp), because they value the instruction and insight provided so much. (If you are from a firm that wants to send three or more attorneys, give us a call for an extra special discount).
Who should attend?
Newer attorneys and those new to litigation. Just graduated law school? – can't miss it. You don't get these skills and this practical advice in law school.
Has it been a long time since you've been in the courtroom or written a motion? This one's for you as well.  And if you're with a law firm – join many other large law firms and send your new associates each year.  Contact us for a multi-attorney discount for four or more attorneys.
Would you like to learn more about your Case from the beginning through to just before trial? Please click here to view our 10th Annual Circuit Court Boot Camp — Program I: Pleadings, Motions, Discovery and Depos The Nuts and Bolts webinar. If you purchase both programs, you can take 10% off with coupon code 10CIRCUIT.
On our testimonials page (see the link above) you will see a ton of comments about how great this program is. But if you don't have the time, here's what just a few attendees have said in the past:
"Excellent program and extremely beneficial!" – Peter Benke Esq.
"This was one of the best CLE's I have attended this year." – John A. Doerrer, Esq.
"Great overview. Great practical, real-life experience, especially for new attorneys." – Aaron Curry, Esq.
"Excellent. Good job with speakers." – Thushan Sabaratnam, Esq.
"Extremely helpful to have the judge's perspective. Ms. Haidostian was also very insightful and organized." – Kaitlin Cutshaw, Esq.
"This program should be mandatory for all new attorneys." – Anthony McMahon, Esq.
"This was extremely helpful for my practice." – Lhea Keller, Esq.
"Very happy with the practical tips and experience that came out of the seminar." – Jessica Rimkus, Esq.
"Good, well-rounded introduction to basic civil litigation practice." – Nemura Pencyla, Esq.
"Extremely well organized, informative, interesting and helpful." – Nancy Pacher, Esq.
Have you ever thought about improving your public speaking skills? Now is the time! Get Faith Pincus' newly published book Being Heard: Presentation Skills for Attorneys, from the ABA now (ABA members receive 10%-20% off). You can order a signed paperback from us at a discount here (free shipping). It is also available on Amazon in Kindle and paperback versions.
Agenda
Part I
Tuesday, December 8th, 2020
1:00 – 3:30
1:00 – 1:20
Heading to Trial
Final Status Conference
Trial Outline
Motions  to Exclude Witnesses from Courtroom
1:20 – 1:30
Motions in Limine
1:30 – 3:30
Your Jury
Jury Selection in State Court

Procedure
Strategies
Questionnaires
Voir Dire

Jury Instructions, Jury Verdict Forms

Rules, form, customs
Your tasks and timelines
Deadlines
Mistakes not to make
Advice from the bench
Part II
Thursday, December 10, 2020
1:00 – 3:30
1:00 – 1:20
Getting your Evidence in for Trial
How to get evidence admitted / submitting exhibits
Rules and procedures
Strategic Use
Evidentiary Objections
1:20 – 1:30
Opening Statements
Preparation and Approaches
Strategies and Advice
Delivery Tips
1:30 – 2:00
Direct and Cross Examinations of Lay and Expert Witnesses
Preparation, Outlines and Approaches
Strategies and Advice
What to Expect
2:00 – 2:15
Closing Arguments
Preparation and Approaches
Strategies and Advice
Delivery Tips
2:15 – 2:45
Preserving the Record for Appeal
2:45 – 3:15
Post-Trial Motions
Motion for a JNOV
Motion for a New Trial
Attorneys' Fees
Determining "Prevailing Party"
Filing Notice of Appeal
3:15 – 3:30
Judgments and Recovering Judgments
Financial awards
Injunctive relief
Requirements for entry in jury trials
How to enforce
Date/Time/Location
Two Part Webinar
Dates:

Part I: Tuesday, December 8, 2020
Part II: Thursday, December 10, 2020
Times for both sessions:
1:00 p.m. – 3:30 p.m. Central Time
We will send your login details and handout materials a few days before your program.
Testimonials
"Excellent program and extremely beneficial!" – Peter Benke Esq.
"This was one of the best CLE's I have attended this year." – John A. Doerrer, Esq.
"Great overview. Great practical, real-life experience, especially for new attorneys." – Aaron Curry, Esq.
"Excellent. Good job with speakers." – Thushan Sabaratnam, Esq.
"Extremely helpful to have the judge's perspective. Ms. Haidostian was also very insightful and organized." – Kaitlin Cutshaw, Esq.
"This program should be mandatory for all new attorneys." – Anthony McMahon, Esq.
"This was extremely helpful for my practice." – Lhea Keller, Esq.
"Very happy with the practical tips and experience that came out of the seminar." – Jessica Rimkus, Esq.
"Good, well-rounded introduction to basic civil litigation practice." – Nemura Pencyla, Esq.
"Extremely well organized, informative, interesting and helpful." – Nancy Pacher, Esq.
"All the speakers were great!" – Amit Patel, Esq.
"Good substantive content, legal updates, and case law." – David Swiss, Esq.
"The speakers were informative and animated, keeping me engaged. Many wonderful tips I will carry over into my own practice." – Shanna N. Crafts, Esq.
"Very experienced speakers with practical real-world examples." – Lisa Clay, Esq.
"Good explanation of limited attorney-client privilege for client corporations in Illinois. Judge Tailor is a quintessential jurist…Jack Snyder was Excellent." – Thorn McClellan Smith, Esq.
"I recently made the transition from criminal to civil litigation. This was a great refresher course in smoothing that transition." – Stephanie Pauly, Esq.
"I very much liked the opportunity for spontaneous questions and resulting discussion." – Mel Newman, Esq.
"Very good trial advocacy overview." – Amanda Wendorff, Esq.
"It covered a lot of beneficial information. Speakers' experiences were very helpful." – Gabriel Borges, Esq.
"Very detailed and covered a wide variety of topics." – Brad Eben, Esq.
"Great investment to my future in trial practice." – Kevin Borozan, Esq.
"Good opportunity for new lawyers. Very knowledgeable speakers. Lots of great material on trial. Very informative post-trial session."
"Presenters were very knowledgeable and offered practical pointers on specific litigation practice."
"Panel/Speakers were very pleasant. Significant amount of information packed in sessions. The seminar was enjoyable and informative." – Greg Sandifer Esq.
"Good info in each section. Thank you." – Eric Chisholm, Esq.
"Very satisfied. It was helpful to reinforce things I have forgotten since law school. Judge Tailor's contributions were very good and helpful. Judge Spratt was lovely! I enjoyed her input. Good outline. I enjoyed and appreciated this program because it reviews the basics that you might forget by not dealing with them every day. Further, it helps you build up the basics without wasting the time of your superiors asking these low-level questions. Looking forward to more programs."
"Really quality content and well-informed speakers."
"As an attorney who has only been practicing for a year, I found this helpful. Topics were very extensive. You did a great job."
"Judge Tailor was my favorite. He's practical, kind and set a good tone for what we should aspire to (to comport ourselves as officers of the court). Michael Leonard was terrific. Judson Graham's session was very informative with some useful, practical tips. Judge Spratt was fantastic. She's funny, informative, and smart."
"Enjoyed the deposition presentation. Found value in specific, real-world examples."
"Visual aids/demonstrations were helpful."
"The content was good."
"The example deposition with objections was one of the most helpful and practical examples I have ever seen; Most presenters tell you what to do or not to do without showing you; this was great!"
"Best part of the seminar was the mock deposition conducted by Leonard and White."
"I really liked the example of the deposition being acted out."
"I really enjoyed how the speakers talked about mistakes they'd seen or done. It made it less dry and easier to follow. I really liked the list of objections."
"Nice to have a judge's perspective. Judge Tailor was a good speaker.  Megan Thibert-Ind was my favorite speaker…very engaging and great advice."
"Very informative, especially practical pointers."
"I liked having both plaintiff and defense counsel on the same panel.  I like the diversity of the forms represented and appreciated the practical tips." – Natasha Adler, Esq.
"Speakers were very knowledgeable and informative."
"Everything was covered – jury instructions were very helpful."
"Very good course especially when they gave specific stories and/or examples."
"The mechanical aspect of litigation improved my knowledge as a new attorney. Understanding the process from beginning to end."
"Really informative and great to hear a judge's perspective, especially one from the law division." – Julie Sieracki, Esq.
"Helpful info presented." – David Mellem, Esq.
"Excellent and hugely helpful. Animated but extremely relevant info…" – Mario P. Carlasare, Esq.
"Great aids. Excellent panel – very informative." – Anthony O'Neill, Esq.
"Good explanation of discovery requirements." – Amy Rapoport, Esq.
"Very good. Would recommend to others." – Bruce Theobald, Esq.
"The enumerated lessons (i.e. 10 things to do on direct examination for expert witness) were very valuable!" – Valerie Magnuson, Esq.
"Great discussion of direct and cross."
"Gave a lot of insight on the inner mechanics of the Circuit Court system at trial. A++!"
"Morning speakers were great and worked well together."
"The course was very comprehensive…the speakers were all knowledgeable and engaging."
"Morning panel on pre-trial issues was…strong, particularly on discovery and depositions."
"[Mike Leonard] was my favorite…I enjoyed the afternoon panel."
"Very satisfied. Wanted an overview and this was what I was looking for."
"Engaging, thought-provoking relevant information."
"Great overview of a lot of topics!"
"Great tips on drafting discovery requests."
"Excellent examples and analogies."
"Great suggestions! Good to have a judge's perspective."
"Good."
Faculty
Hon. Alison Conlon
Judge
Circuit Court of Cook Couny, IL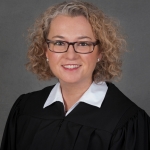 Judge Alison Conlon was appointed to the Circuit Court of Cook County in February 2015 and elected in 2016. She sits in the General Chancery Division. Previously, she was a partner at the Chicago law firms of Barnes & Thornburg and Wildman Harrold and clerked for federal District Judge Charles P. Kocoras. Judge Conlon has served on the boards of the Public Interest Law Initiative ("PILI"); Catholic Charities; and Debate It Forward. She is the Co-Chairperson of the Chicago Bar Association's Pro Se Advisory Committee and the Vice Chairperson of the Committee on Judicial Education of the Illinois College of Judicial Education. Judge Conlon graduated from Yale University and Duke University School of Law.
---
Hon. Dorothy French Mallen
Circuit Judge (Ret.)
Webster Egan Mallen Mediations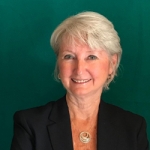 SENIOR MEDIATOR WITH WEBSTER EGAN MALLEN MEDIATIONS
Upon her retirement from the Bench in July 2020, Circuit Judge Dorothy French Mallen (ret.) joined Judge Hollis Webster (ret.) and Judge Lynn Egan (ret.) as a senior mediator with Webster Egan Mallen Mediations. Prior to her retirement, Judge French Mallen (ret.) presided over a civil Courtroom in the 18th Judicial Circuit, DuPage County from 2001-2020. She served in the Law Division over 13 years handling an individual call from the filing of the case through resolution. She handled cases that sought money damages for tort, contract or statutory civil causes of action.
Judge French Mallen supervised her individual docket from filing the Complaint, through motion practice, discovery, pre-trial/settlement conferences and, if not resolved, conducted either a bench or jury trial. She was committed to assisting the parties and attorneys with a voluntary resolution of the dispute at the earliest possible time. She has facilitated settlements in more than 2000 cases over the last 20 years. As a judge, she has tried to verdict over 225 jury cases.
AWARDS AND HONORS
Upon retirement, the 18th Judicial Circuit honored Judge French Mallen with an award for judicial excellence. In 2017, the Jury Verdict Reporter recognized her career with the Lifetime Achievement Award. In 2013 she was honored by the DuPage Association of Women with the Inspirational Woman Award. In 2009 the Illinois State Crime Commission honored Judge French Mallen with its award for Judicial Excellence and in 2008, she received the Bishop Shield Award.
SERVED AS FACULTY ASSIGNED BY THE ILLINOIS SUPREME COURT
Throughout Judge French Mallen's tenure as a judge, she was asked by the Illinois Supreme Court to instruct other judges in the yearly New Judge Seminar, the biannual Education Conference for Illinois Judges, and free-standing seminars on a variety of civil legal topics.
Judge French Mallen has served as a mentor for new judges and has been a frequent speaker at various bar association seminars and has authored numerous legal articles. She has also acted as the judge for many trial advocacy competitions.
22 YEARS AS A CIVIL TRIAL ATTORNEY
Judge French Mallen began her career as a judicial law clerk in the 1st District Appellate Court. From 1979 to 1996, she practiced as a civil trial lawyer with French Kezelis & Kominiarek, P.C. becoming a partner in 1983. In 1990, she accepted the position of Chief Executive Officer and became the first female CEO of a top 100 law firm in Chicago. In 1996, she became the partner in charge of the Lisle office of Hinshaw & Culbertson, a law firm headquartered in Chicago with approximately 425 attorneys located in 11 states and London. Prior to being appointed to the bench, she tried close to 30 complex civil jury trials and wrote/argued close to 20 appeals. Throughout her career as an attorney, Judge French Mallen concentrated her practice on hospital and physician professional negligence. She appeared in courtrooms in Cook, DuPage, Will, Kane, Winnebago, DeKalb, and LaSalle counties, as well as the Illinois Appellate and Supreme Courts.
---
Dennericka Brooks, Esq.
Director, Housing Practice Group
Legal Aid Chicago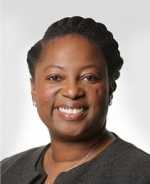 Dennericka Brooks is the Director of the Housing Practice Group. Dennericka has spent her career at Legal Aid Chicago, first as a generalist working in diverse areas of poverty law, including family, housing, consumer, and employment. As a supervisor, Dennericka has specialized in subsidized housing law ensuring that tenants live in decent, safe, and affordable housing that is free from discrimination. Dennericka helped to create and manage the Woodlawn Legal Clinic on Chicago's south side and served as a mock trial coach. Currently, Dennericka serves as an Adjunct Faculty Member teaching trial practice at Loyola University Chicago School of Law. Dennericka mentors students at Loyola and has served as a tutor and board member of Minority Legal Education Resources, a not-for-profit bar preparation program. Dennericka has been the recipient of several awards, including The Chicago Daily Law Bulletin 40 Under 40 (2019); Legal Aid Chicago Jerold S. Solovy Equal Justice Award (2018); Chicago Bar Foundation's Kimball and Karen Public Interest Law Fellowship (2007) and its Abraham Lincoln Marovitz Public Interest Scholarship (2004); Loyola's Norman C. Amaker Award of Excellence (2014); St. Bellarmine Award (2013) and Mock Trial Coach of the Year (2010). Dennericka earned her law degree from Loyola University Chicago School of Law ('07) and her undergraduate degree from Grinnell College ('04).
---
Megan Cunniff Church, Esq.
Partner
MoloLamken LLP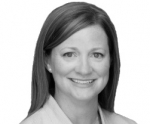 Megan Cunniff Church is a highly accomplished trial lawyer who represents companies and individuals in high-stakes civil litigation and criminal and regulatory matters. She conducts corporate internal investigations in the U.S. and abroad, and she advises clients on crisis and risk management.
As a former federal prosecutor, Ms. Church has extensive experience investigating, litigating, and successfully resolving white collar criminal and regulatory matters. She served as a Deputy Chief of the Financial Crimes section of the U.S. Attorney's Office for the Northern District of Illinois, where she prosecuted and supervised complex health care fraud, tax fraud, and corporate and financial crimes cases. She also served as a Deputy Chief of the General Crimes section of the U.S. Attorney's Office, where she trained and supervised new prosecutors on federal criminal practice.
In her nine years as an Assistant United States Attorney, Ms. Church investigated and prosecuted a wide range of federal crimes, including bank fraud, mail and wire fraud, public corruption, money laundering, narcotics and weapons violations, international drug trafficking, identity theft, cybercrimes, embezzlement, human trafficking, and organized crime. As an Assistant U.S. Attorney assigned to the Public Corruption section, Ms. Church prosecuted and convicted numerous public officials and law enforcement officers for fraud, bribery, extortion, and tax offenses. She has tried 18 cases to verdict, and she has briefed and argued nearly a dozen matters in the United States Court of Appeals for the Seventh Circuit.
Ms. Church has taught trial advocacy at the University of Chicago Law School and Loyola University Chicago School of Law. She currently serves on the Illinois Supreme Court's Committee on Character and Fitness.
---
Ian Fisher, Esq.
Partner
Hahn Loeser & Parks LLP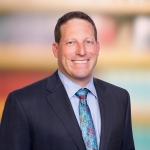 Ian H. Fisher represents commercial clients ranging from small entrepreneurs to Fortune 100 companies. Ian has successfully litigated cases involving real estate, antitrust, trade secret misappropriation, consumer and business tort disputes.
Ian has sustantial experience with class-action and multidistrict litigation proceedings and has successfully defended on appeal several trial court victories. He is skilled at identifying strategies that align with his clients' business goals.
Having served as a general counsel for both a law firm and a small company, Ian has a unique understanding of in-house counsel's perspective.
Illinois Super Lawyers has repeatedly ranked Ian as one of its "Top 100 Attorneys." For more than 15 years, the Leading Lawyers Network has named Ian as a "Leading Lawyer" in both Commercial Litigation and Class Action/Mass Tort Defense, and he has been ranked more recently in Trade Secrets/Unfair Competition Law. He is also rated AV Preeminent® by Martindale-Hubbell, its top rating for ethical standards and legal ability.
Ian graduated from Northwestern University School of Law, J.D., cum laude, in 1994.
---
Christopher T. Grohman, Esq.
Partner
Taft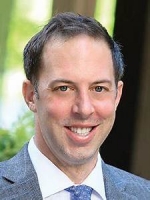 Chris is a partner in Taft's Corporate Compliance and White Collar Criminal Defense practice. He focuses his practice on defending corporations and individuals mired in government investigations, as well as conducting internal investigations and compliance reviews in an effort to stave off government involvement.
He represents public and private companies and individuals across a wide range of industries in anti-money laundering compliance, fraud investigations, healthcare compliance, online gaming regulation, and other complex investigatory and litigation matters. He has handled multiple cases and investigations brought by various government regulatory agencies, including the SEC, FTC, FINRA, and the CFTC. Chris has also conducted over a dozen trials in federal court and argued eight cases before the Seventh Circuit.
Chris has garnered a strong reputation in:
Trying cases to verdict before a jury.
Conducting fraud investigations, including Medicare/Medicaid fraud and anti-money laundering law violations.
Leading investigations for both international and domestic publicly and privately held companies.
Investigating multi-million dollar investment fraud cases.
Prosecuting public corruption, healthcare, securities and tax, terrorism, exploitation, narcotics and gun trafficking criminal cases.
Bringing more than 15 years of experience in the legal industry to Taft, Chris was previously a partner at an AmLaw 100 firm. He has also served as a federal prosecutor in the United States Attorney's Office for the Northern District of Illinois.
A graduate of Harvard Law School and the University of Pennsylvania's Wharton School of Business, summa cum laude, Chris served as a law clerk for the Honorable Ann Claire Williams of the United States Court of Appeals for the Seventh Circuit, and the Honorable Algenon Marbley of the United States District Court of the Southern District of Ohio. He has also served as an adjunct professor at the DePaul University College of Law, where he taught legal writing to law students and Chicago police officers.
---
Clinton Ind, Esq.
Quantum Polymers
Clinton is an experienced litigator having worked in both big and small firms and on both big and small cases throughout his career. Clinton built IND LAW LLC with the objective of providing superior legal services to each and every client. Clinton achieves this goal by working cooperatively with each client to understand the client's objectives in both the case and the client's greater business strategies.
Clinton practices in a wide range of areas. He defends commercial and residential cases in contested foreclosure litigation, represents commercial clients in contested contract litigation, and also prosecutes cases on behalf of injury victims. Clinton is an experienced litigator and trial attorney. He has obtained multi-million dollar jury awards for his clients, and effectively litigates cases to obtain favorable settlements prior to trial.
Clinton lives in Chicago with his wife and three small children.
---
Arthur J. Reliford, Jr., Esq.
Partner
Swanson, Martin & Bell, LLP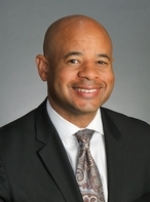 Arthur J. Reliford, Jr. is a partner at Swanson, Martin & Bell, LLP. As a general litigator, Art has successfully represented as lead and co-counsel a variety of professionals, businesses, major corporations and municipalities in state and federal courts
across the country. He concentrates his practice in the areas of commercial litigation, product liability law, professional negligence, and complex civil litigation. He has tried as lead and co-trial counsel a variety of jury trials, bench trials and arbitrations to verdict, and participated in mediations. Art is co-chair of the firm's Diversity Committee and a member of the firm's Recruiting Committee. He is also a sponsor in LINK Unlimited.
---
Matthew F. Singer, Esq.
Partner
Barack Ferrazzano Kirschbaum & Nagelberg LLP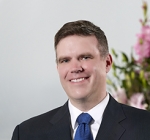 Matt's practice transcends litigation and transactions. In the course of counseling dozens of motor vehicle, manufacturing, and financial clients, he has served not only as a trial attorney, but also a regulatory advisor, transactional-dealmaker, and strategic counselor. At the onset of engagement, Matt asks the question: "Where do you want to end up?" His client's answer allows him to formulate and implement a tailor-made strategy that furthers the client's objectives and protects its interests.
Matt has counseled, defended, and pursued claims for a broad spectrum of clients that include electric and traditional motor vehicle manufacturers, manufacturing corporations, and financial institutions.
---
Vivian Tarver-Varnado, Esq.
Managing Partner
AMB Law Group, LLC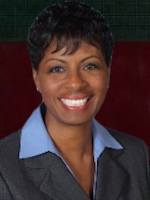 Vivian began her professional career as a Registered Nurse. She received specialized training and worked as a critical nurse at some of Chicago's most prestigious university hospitals. Vivian's nursing skills landed her in high acuity areas – Medical Intensive Care, Surgical Intensive Care, Neuro Intensive Care, Cardiac Care Unit, Surgical Heart Unit (Open Heart), surgery, emergency room and trauma. Her skill set is very unique. There are only a handful of nurse-attorneys and even fewer critical care nurse-attorneys in Chicago. Vivian is one of them!
After years of advocating for her patients, Vivian developed a burning desire to advocate on behalf victims. As a single mother of three, she returned to school. Vivian worked full time during the day and attended John Marshall Law School at night. In addition to working as a nurse during law school, she also worked as a law clerk for the Honorable Justice Nathaniel Howse, Jr. and the Honorable Judge Samuel J. Betar, III. After graduating from law school, Vivian hit the ground running and has not stopped.
In the practice of law, she put into action her knowledge of both the legal and medical fields in working on personal injury and medical malpractice cases. Vivian's attention is focused on helping victims find the truth of what occurred and in obtaining recovery to help with a life that may be changed forever. Clients are at ease in her presence, just as patients were years ago.
Vivian is the founding member and Managing Partner of AMB Law Group. Prior to AMB Law Group, Vivian practiced at Clifford Law Offices, the defense firm of Myers, Miller and Krauskoph and for a short stint at Henderson Adam, where she quickly made partner.
Outside the courtroom Vivian is just as engaged. She served as Chair of the Medical Legal Relations Committee and as liaison for the Government Affairs Committee of the Chicago Bar Association. She also served on Governors State University Foundation Committee and is a member of various bar associations.
Vivian sits on the adjunct faculty staff of John Marshall Law School where she teach medical negligence and writing courses based on Illinois Civil Procedure, Torts, Contracts and Criminal Law. She is often invited to lecture on a variety of topics before audiences ranging from high school students to nursing and medical professionals. Vivian is also an alumna of Governors State University and Olive Harvey College.
Vivian is a happily married and has three adult children and four grandchildren.
---
Additional faculty to be announced
Fees
Register now and save $100 on each registration with the Early Bird rate!
Your discount is automatically applied at check out.
Registration fees are per person.
Individual: $425
Individual Sale Price: $299
Group: $399 per person for 2 or more from the same company pre-registering at the same time
Group Sale Price $289
Government employee/Legal Aid* Rate: $375
Early Bird registration $259
Law Student*/Paralegal Rate: $375
Early Bird registration $259
Your access information and course handout will be sent out a few days before the program.
Program materials:
Registration includes an electronic copy (.pdf) of your seminar handbook.  This will be emailed to you a few days before the program.  Be sure to check your spam folder if you don't see it by then.  Please put info@pincusproed.com in your address book to make sure you receive your pdf of the program handbook.
* Law Student Rate is for current law students only.
** Legal Aid attorneys are those attorneys employed by Legal Aid/non-profit firms.  It does not include attorneys who have their own practice, or are employed by law firms, that volunteer their time for non-profit causes or take on pro-bono cases. It also does not include attorneys who serve on non-profit boards.
Full and partial scholarships may be available to a limited number of Legal Aid attorneys, based upon registration. Please call (877) 858-3848 to discuss or email your request to info@pincusproed.com.
CLE Credits
IL General:  This program is approved for 5.0 CLE credit hours in Illinois through 11/30/21.
IL Professional Responsibility: This program is approved for 5.0 Professional Responsibility credits in Illinois through 11/30/21.
CA General:  This program is approved for 5.0 units of general CLE in California.
This program is approved for CLE in the states listed above.  Upon request, Pincus Pro Ed will provide any information an attorney needs to support their application for CLE approval in other states other than what is listed above. Many attorneys ask for this and are approved in other states.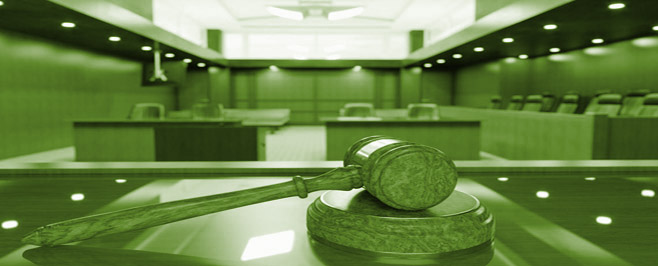 December 8 & 10, 2020 | Two-Part Webinar