10th Annual Illinois Circuit Court Boot Camp – Program 1: The Nuts and Bolts Your Case: Pleadings, Motions, Discovery and Depos (Recorded Packages) (IL)
Audio program! (check our CLE Programs page for live versions)
This dynamic and information-packed webinar will teach you all about the early stages of your case when litigating in Illinois State Court. It will also teach you what need to know to be a successful litigator in any court.
Be sure to read the past attendee testimonials so you can really see what people think about the program (see the testimonials tab above).
Your faculty includes sitting judges at each session – and getting advice and input from sitting judges is invaluable.
We also have plaintiff and defense attorneys from large and small firms and solos teaching, to make sure you get a variety of perspectives on each topic.
This really is a course you cannot miss if you are new to litigation or want a refresher.
In Part I, your faculty will provide advice and tips regarding your complaints and answers, suggest strategies to create your case themes, and will walk you through the timelines and rules and provide advice related to discovery and e-discovery.
In Part II, we will move on to deposition techniques – rules, timelines and advice. Who should you depose? How do you prepare? What does the state require in terms of notice and deadlines?  They'll then spend a significant amount of time on Motions for Summary Judgment. You'll learn about when to do them, how to do them and common mistakes to avoid. You'll also get tips from judges regarding what they find persuasive in briefs and what just doesn't cut it.
We'll finish with tips about how to give a great oral argument.
Our Illinois Circuit Court Boot Camp is a great program for newer attorneys or attorneys wanting to get a refresher or the court's perspective on effective litigation techniques in Circuit Court.  If you are looking for a more advanced or in-depth course on specific topics, like depositions or jury selection, do a quick search, or look below in the related products, for those courses.
The entire course is designed to teach you not only what you must do, but also how to do it. The faculty also helps you understand common or easily made mistakes and how to avoid them.
In fact, many large and medium sized firms send multiple associates each year to this program (and to our Federal Court Boot Camp), because they value the instruction and insight provided so much. (If you are from a firm that wants to send four or more attorneys, give us a call for an extra discount).
Who should attend?
Newer attorneys and those new to litigation. Just graduated law school? – can't miss it. You don't get these skills and this practical advice in law school.
Has it been a long time since you've been in the courtroom or written a motion? This one's for you as well.
Do you need to know how to handle your Trial in IL Circuit Court? Please click here to view the second Boot Camp in this series: The Nuts and Bolts of Your Trial.  And, if you purchase or register for both boot camps, you can take an additional 10% off with coupon code 10CIRCUIT..
On our testimonials page (see the link above) you will see a bunch of comments about how great this program is. But if you don't have the time, here's what just a few attendees have said in the past:
"Excellent program and extremely beneficial!" – Peter Benke Esq.
"I liked having both plaintiff and defense counsel on the same panel.  I like the diversity of the forms represented and appreciated the practical tips." – Natasha Adler, Esq.
"Very good trial advocacy overview." – Amanda Wendorff, Esq.
"This program should be mandatory for all new attorneys." – Anthony McMahon, Esq.
"This was one of the best CLE's I have attended this year." – John A. Doerrer, Esq.
"Great investment to my future in trial practice." – Kevin Borozan, Esq.
Your recorded package, available in audio or video format and including seminar materials, will be available within one to two weeks after each live program date.
What You Will Learn
Part I
Case Themes and Strategies
Complaints & Answers
Rules and timelines
How to do it
Strategies
Common mistakes
Motions Attacking Pleadings

Discovery and e-Discovery in State Court
Discovery

Regular Discovery in state court
Types in state court
Motions that occur during Discovery, including motions for sanctions
Overlooked Deadlines
Procedural Issues that are often missed and common mistakes
Strategies and choices

For Settlements
For Trial

Superior Court v. Federal Court
RFPs
E-Discovery

Latest State Rules, changes in rules
Strategies
Cost Saving Measures
Mistakes not to make
Important state cases
Part II

Depositions
Rules Strategies & Timelines
State v. Federal
Deciding whom to depose
Taking good depositions – Mistakes not to make
Making effective use of depositions at trial
Motions for Summary Judgment under section 2-1005
Timeline
Responses and Replies
Persuasion tips
Organization and Effectiveness
What judges look for
Common mistakes not to make
Oral Argument
Testimonials
"Excellent program and extremely beneficial!" – Peter Benke Esq.
"This was one of the best CLE's I have attended this year." – John A. Doerrer, Esq.
"Great overview. Great practical, real-life experience, especially for new attorneys." – Aaron Curry, Esq.
"Excellent. Good job with speakers." – Thushan Sabaratnam, Esq.
"Extremely helpful to have the judge's perspective. Ms. Haidostian was also very insightful and organized." – Kaitlin Cutshaw, Esq.
"This program should be mandatory for all new attorneys." – Anthony McMahon, Esq.
"This was extremely helpful for my practice." – Lhea Keller, Esq.
"Very happy with the practical tips and experience that came out of the seminar." – Jessica Rimkus, Esq.
"Good, well-rounded introduction to basic civil litigation practice." – Nemura Pencyla, Esq.
"Extremely well organized, informative, interesting and helpful." – Nancy Pacher, Esq.
"All the speakers were great!" – Amit Patel, Esq.
"Good substantive content, legal updates, and case law." – David Swiss, Esq.
"The speakers were informative and animated, keeping me engaged. Many wonderful tips I will carry over into my own practice." – Shanna N. Crafts, Esq.
"Very experienced speakers with practical real-world examples." – Lisa Clay, Esq.
"Good explanation of limited attorney-client privilege for client corporations in Illinois. Judge Tailor is a quintessential jurist…[Jack Snyder was] Excellent." – Thorn McClellan Smith, Esq.
"I recently made the transition from criminal to civil litigation. This was a great refresher course in smoothing that transition." – Stephanie Pauly, Esq.
"I very much liked the opportunity for spontaneous questions and resulting discussion." – Mel Newman, Esq.
"Very good trial advocacy overview." – Amanda Wendorff, Esq.
"It covered a lot of beneficial [information]. Speakers' experiences were very helpful." – Gabriel Borges, Esq.
"Very detailed [and] covered a wide variety of topics." – Brad Eben, Esq.
"Great investment to my future in trial practice." – Kevin Borozan, Esq.
"Good opportunity for new lawyers. Very knowledgeable speakers. Lots of great material on trial. Very informative post-trial session."
"Presenters were very knowledgeable and offered practical pointers on specific litigation practice."
"Panel/Speakers were very pleasant. Significant amount of information packed in sessions. The seminar was enjoyable and informative." – Greg Sandifer Esq.
"Good info in each section. Thank you." – Eric Chisholm, Esq.
"Very satisfied. It was helpful to reinforce things I have forgotten since law school. Judge Tailor's contributions were very good and helpful. Judge Spratt was lovely! I enjoyed her input. Good outline. I enjoyed and appreciated this program because it reviews the basics that you might forget by not dealing with them every day. Further, it helps you build up the basics without wasting the time of your superiors asking these low-level questions. Looking forward to more programs."
"Really quality content and well-informed speakers."
"As an attorney who has only been practicing for a year, I found this helpful. Topics were very extensive. You did a great job."
"Judge Tailor was my favorite. He's practical, kind and set a good tone for what we should aspire to (to comport ourselves as officers of the court). Michael Leonard was terrific. Judson Graham's session was very informative with some useful, practical tips. Judge Spratt was fantastic. She's funny, informative, and smart."
"Enjoyed the deposition presentation. Found value in specific, real-world examples."
"Visual aids/demonstrations were helpful."
"The content was good."
"The example deposition with objections was one of the most helpful and practical examples I have ever seen; Most presenters tell you what to do or not to do without showing you; this was great!"
"Best part of the seminar was the mock deposition conducted by Leonard and White."
"I really liked the example of the deposition being acted out."
"I really enjoyed how the speakers talked about mistakes they'd seen or done. It made it less dry and easier to follow. I really liked the list of objections."
"Nice to have a judge's perspective. [Judge Tailor was a] good speaker. [Megan Thibert-Ind] was my favorite speaker…very engaging and great advice."
"Very informative, especially practical pointers."
"I liked having both plaintiff and defense counsel on the same panel.  I like the diversity of the forms represented and appreciated the practical tips." – Natasha Adler, Esq.
"Speakers were very knowledgeable and informative."
"Everything was covered – jury instructions were very helpful."
"Very good course especially when they gave specific stories and/or examples."
"The mechanical aspect of litigation improved my knowledge as a new attorney. Understanding the process from beginning to end."
"Really informative and great to hear a judge's perspective, especially one from the law division." – Julie Sieracki, Esq.
"Helpful info presented." – David Mellem, Esq.
"Excellent and hugely helpful. Animated but extremely relevant info…" – Mario P. Carlasare, Esq.
"Great aids. Excellent panel – very informative." – Anthony O'Neill, Esq.
"Good explanation of discovery requirements." – Amy Rapoport, Esq.
"Very good. Would recommend to others." – Bruce Theobald, Esq.
"The enumerated lessons (i.e. 10 things to do on direct examination for expert witness) were very valuable!" – Valerie Magnuson, Esq.
"Great discussion of direct and cross."
"Gave a lot of insight on the inner mechanics of the Circuit Court system at trial. A++!"
"[Morning speakers] were great and worked well together."
"The course was very comprehensive…the speakers were all knowledgeable and engaging."
"Morning panel on pre-trial issues was…strong, particularly on discovery and depositions."
"[Mike Leonard] was my favorite…I enjoyed the afternoon panel."
"Very satisfied. [Wanted] an overview and this was what I was looking for."
"Engaging, thought-provoking relevant information."
"Great overview of a lot of topics!"
"Great tips on drafting discovery requests."
"Excellent examples and analogies."
"Great suggestions! Good to have a judge's perspective."
"Good."
Faculty
Hon. Scott D. Larson
Judge
Circuit Judge, Eighth Judicial Circuit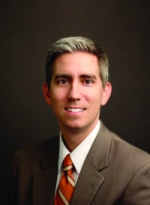 Judge Scott Larson was appointed Adams County resident circuit judge in July 2015 and elected in 2016. In August 2019, Judge Larson was named as the presiding judge in Adams County. Previously, he was a partner at the Quincy firm of Blickhan, Timmerwilke, Woodworth & Larson. In addition to his duties as Circuit Judge, Judge Larson is a member of the Illinois Judicial Education Conference Civil Track Planning Workgroup where he also serves as a faculty presenter. Judge Larson has presented on numerous civil topics for the Illinois State Bar Association, Adams County Bar Association and Land of Lincoln Legal Assistance Foundation. Judge Larson graduated from the University of Illinois at Urbana-Champaign and Valparaiso University School of Law.
---
Hon. Patricia O'Brien Sheahan
Circuit Judge
Circuit Court of Cook County, IL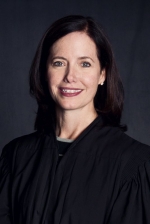 Judge Sheahan is a Cook County Circuit Court judge, currently assigned to Law Division, Motions Section, Calendar D, in Courtroom 2207 of the Daley Center. She oversees a call of approximately 1,300 Law Division cases, which include medical malpractice, motor vehicle accidents, products liability, defamation/libel, premises liability and other general torts. She previously covered civil non-jury and jury trial courtrooms and a civil jury motion call, as well as the post-judgment and miscellaneous remedies call in the First Municipal District. Judge Sheahan serves on the Board of Directors of the Illinois Judges Association and serves as a Topic Editor of the Illinois Judicial Benchbook on Civil Law and Procedure.
Prior to her election in 2014, Judge Sheahan served as Associate General Counsel of the Rehabilitation Institute of Chicago (RIC), now known as the Shirley Ryan Ability Lab. In this capacity, she oversaw all litigation and claims, including case investigations, pre-trial discovery and settlement negotiations. Additionally, she handled and defended all employment/labor matters and claims before the EEOC, the NLRB and the IDHR, including fact conferences, mediations and evidentiary hearings. She also represented RIC in a wide variety of other complex disputes ranging from contractual, insurance coverage and probate matters.
Before joining RIC, Judge Sheahan worked as an attorney at Baker McKenzie in its litigation practice group. She gained extensive federal and state court experience in a wide range of complex civil litigation matters, including medical malpractice, employment, products liability, and class action suits. She also represented clients at the appellate level, including the Illinois Supreme Court and multiple appellate districts throughout the State of Illinois.
---
Hon. Sanjay Tailor
Judge
Circuit Court of Cook County, IL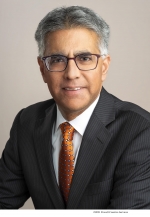 Judge Sanjay Tailor presides over a commercial calendar in the Law Division of the Circuit Court of Cook County, Illinois. Appointed in 2003, his prior assignments include the Domestic Relations and Municipal Divisions of the court. Sanjay practiced law at Chapman and Cutler; the First National Bank of Chicago; and the Cook County State's Attorney's Office, where he supervised attorneys in the torts and civil rights litigation section. Sanjay has taught Illinois civil procedure at Loyola Law School for the last ten years, and regularly teaches at the Illinois Judicial Education Conference. He is a member of the Illinois Supreme Court's Judicial Performance Committee, and chairs the India Committee of the American Bar Association's Section of International Law. He is a cum laude graduate of Loyola University Chicago School of Law.
---
Brian Eldridge, Esq.
Partner
Hart McLaughlin & Eldridge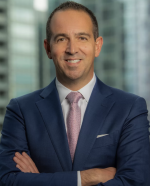 Brian Eldridge is a trial lawyer who devotes 100% of his practice to civil litigation. Brian has a wide range of experience successfully litigating multi-million dollar, high-stakes cases on behalf of his clients. He concentrates his practice in products liability, construction/construction defect, transportation, premises liability, commercial litigation, mass torts, and class action matters. He has handled numerous cases involving death and catastrophic injuries, including paralysis, traumatic brain injuries, amputations and other significant permanent disabilities.
Within the commercial litigation context, Brian has successfully litigated cases involving breach of contract and allegations of fraud and bad faith. He has also handled numerous consumer class action lawsuits under federal statutes including the Fair and Accurate Credit Transactions Act (FACTA), the Fair Debt Collection Practices Act (FDCPA) and the Telephone Consumer Protection Act (TCPA). In addition, Brian has litigated cases involving alleged environmental exposure to mold, vinyl chloride, and polychlorinated biphenyl (PCB).
Brian was selected for inclusion in the Illinois Rising Stars list for eight straight years, from 2008 to 2015. No more than 2.5% of lawyers under the age of 40 in the state of Illinois are selected for this honor. In 2013, Brian was honored to be named to Chicago Daily Law Bulletin's "40 Illinois Attorneys Under Forty to Watch" list. In 2015 and 2016, Brian was named an Emerging Lawyer by Leading Lawyers. The distinction of being named an Emerging Lawyer is reserved for the top 2% of Illinois lawyers who are 40 years old or younger and have been identified by their peers as proving themselves to be professional, ethical, and experienced at an early point in their legal career. In 2017, Brian was selected as an Illinois Super Lawyer, which is limited to 5% of attorneys in the state.
Brian's practice philosophy focuses on being accessible and responsive to clients at all times. He is on the rapid response team for several clients and is frequently called upon to orchestrate immediate investigations. Through his years of practice, Brian has developed an extensive expert network, having worked with consultants in various specialized areas including medicine, engineering, construction, epidemiology, pharmacology, economics, federal regulations, safety standards, risk assessment and psychology.
Brian lives in Highland Park with his wife, Jodi, and their three daughters.
---
Nicholas A. Gowen, Esq.
Partner
Burke, Warren, MacKay & Serritella, P.C.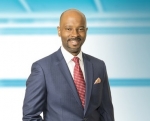 Nicholas Gowen is a partner and trial attorney at Burke, Warren, MacKay & Serritella in Chicago. Nicholas represents Fortune 500 and middle market companies in commercial business disputes in courts and arbitration forums around the country.
Nicholas is an experienced trial lawyer who has tried cases to verdict or judgment in federal and state courts, multiple arbitration forum, as well as evidentiary hearings before administrative agencies. Nicholas is experienced at handling claims involving shareholder disputes, real estate litigation, trade secrets, employment matters, contract claims, and other business disputes. In addition to trial work, Nicholas has successfully argued before the U.S. Court of Appeals for the Seventh Circuit and the Illinois Appellate Court.
In addition to his legal practice, Nicholas served for 12 years as a Visiting Instructor of Political Science at the University of Illinois at Chicago, teaching undergraduate courses focused on the Courts, the Judicial Process, and trial advocacy. Nicholas has published numerous articles in legal journals and magazines and been involved in leadership roles in organizations serving the legal community. Nicholas was honored as one of Chicago's "Top 40 under 40 Game Changers" by Ariel Investments and The Urban Business Roundtable, and selected by Crain's Custom Media as one of Chicago's Notable Minority Lawyers. In 2017, Nicholas was appointed by the Illinois Governor to the Board of Trustees of Chicago State University, eventually serving as the Chairman of the Board. He is a member of the Advisory Board for Project H.O.O.D. (Helping Others Obtain Destiny), an organization focused on establishing community and economic development programing for underrepresented youth in the Woodlawn and Englewood communities of Chicago. He is also a member of the Board of Directors of the Illinois Equal Justice Foundation.
Nicholas received his B.A. in political science with honors from the University of Illinois at Chicago in 2000, where he was admitted to Phi Beta Kappa, and his J.D., cum laude, from the University of Illinois College of Law in 2003. He resides in Chicago with his wife and two sons.
---
Lisa Haidostian, Esq.
Partner
McDermott Will & Emery LLP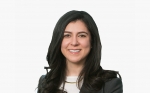 Lisa Haidostian focuses her practice on complex civil litigation. She has worked on significant matters involving products liability, trusts and estates controversies, tax controversies and internal government investigations.
Lisa has a wide range of litigation experience in both federal and state court, including taking and defending depositions, arguing motions, working with expert and fact witnesses, and managing complex electronic discovery.
Lisa serves on the Firm's Recruiting and Pro Bono Committees and co-chairs the Firm's Chicago Associates' Forum. Lisa also maintains an active pro bono practice, including having first-chaired and won a jury trial on behalf of an indigent plaintiff who sustained injuries from an attack.
---
John P. Killacky, Esq.
Partner
Momkus LLC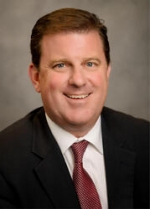 John has served in senior positions as both in-house and outside counsel. This potent combination has instilled in John a broad appreciation for how to best partner with clients to achieve their objectives.
Before joining Momkus LLC, John spent over eight years as General Counsel and Deputy General Counsel of a publicly-traded property and casualty insurance holding company. While in-house, John oversaw a number of high-stakes litigation matters and guided the company through several large M&A and financing transactions. John also served as the company's Privacy and Chief Compliance Officer, charged with ensuring compliance with SEC and NASDAQ regulations, state insurance laws, Gramm-Leach-Bliley and other requirements. John has substantial experience providing practical legal and business advice to clients on a variety of substantive issues. Prior to working in-house, John was a litigation partner with a large international law firm where he gained first and second chair trial experience in commercial, securities, employment, products liability and other complex litigation matters. John has considerable experience conducting internal investigations and has also represented clients responding to subpoenas and investigations by government agencies. John was also a partner with an entrepreneurial litigation boutique in Chicago. In addition to his litigation practice, John provides insurance regulatory and corporate transactional services. Before pursuing a career in law, John attended the United States Naval Academy and served for five years as a surface warfare officer.
---
Michael I. Leonard, Esq.
Attorney at Law
Leonard Meyer LLP

Mike is a nationally recognized trial lawyer who has successfully tried to verdict a wide variety of cases in Federal and State courts across the country. He is a "go-to" trial lawyer who has represented individuals in single plaintiff actions; individuals and companies in class and collective actions; some of the nation's and region's largest corporations; and individuals in Federal and State criminal trials.
Mike has been recognized as a top trial lawyer and commercial and criminal litigator by the following: The National Trial Lawyers; America's Best Attorneys; Super Lawyers; Leading Lawyers Network; American Institute of Criminal Law Attorneys; and Crain's Chicago Business.
Mike's extraordinarily diverse practice has seen him successfully take to verdict cases ranging from securities fraud, employment discrimination, sexual harassment, breach of contract, ERISA, personal injury, and Federal and State criminal matters, among others.
Mike has also arbitrated a wide variety of cases, including international arbitration. Many of his cases have been the subject of national and local media attention, stirring recognition in publications ranging from the Wall Street Journal to the Chicago Tribune, Chicago Sun Times, Los Angeles Times, CBS News, Law 360, and Chicago Daily Law Bulletin.
Mike has a keen interest in the craft and science of trial practice, and he is a frequent lecturer on trial and litigation related subjects. He is an instructor in Northwestern School of Law's prestigious trial practice program, where he has also coached some of its Mock Trial teams.
---
Jack O. Snyder, Jr., Esq.
Partner
Barack Ferrazzano Kirschbaum & Nagelberg LLP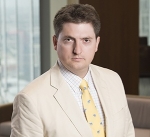 Jack is an associate in the Firm's Motor Vehicle and Litigation Groups. He focuses his practice on complex commercial litigation and has represented clients in a broad range of matters, including motor vehicle franchise disputes and dealer network matters, such as dealer terminations, sales and performance standards, and breach of contract. Jack's litigation experience includes: commercial foreclosures; enforcement of loan agreements and out-of-state judgments; landlord-tenant disputes; commercial disputes over contract claims and business torts such as claims for breach of fiduciary duty; and price discrimination claims.
In addition, Jack has substantial experience in effectively using various forms of alternative dispute resolution and mediation. Through this focus, he has mediated and resolved several cases involving different manufacturers and markets, as well as negotiated licensing disputes with state regulators and drafted numerous agreements involving settlements and forbearance arrangements.
Jack has represented clients in trials, appeals, and regulatory proceedings in various state boards and courts throughout the country. Locally, Jack has handled several cases in the Circuit Court of Cook County and in the circuit courts for Chicago's collar counties.
Prior to law school, Jack worked at the U.S. Department of Homeland Security's Office of Legislative Affairs in Washington, D.C., where he advised senior departmental officials on legislative and communications strategy and the Senate confirmation process. While serving at the department, he received the Secretary's Award for Exemplary Service.
---
Johner (JT) T. Wilson III, Esq.
Partner
Dinsmore & Shohl LLP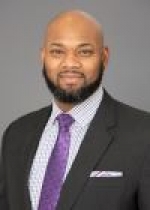 Joh-ner Wilson III (called "J.T.") is a diverse lead trial attorney offering a range of legal services for public and private corporations of various sizes, including Fortune 500 and global companies. J.T. helps his clients manage costs and minimize financial exposure in single and multi-plaintiff, class and collective action Title VII, ADA, ADEA, Federal Employers' Liability Act, Joint-Employer, OSHA, Retaliation, Wage & Hour, Whistleblower and Worker Misclassification cases at trial in federal and state courts across the country. He also advances his clients' interests in matters pending before various federal, state and local administrative agencies.
---
Fees
Register now and save $100 on each registration with the Early Bird rate!
Your discount is automatically applied at check out – no coupon needed.
Audio Recording & Materials Package – CD or Download: $425
Video Recording & Materials Package – CD or Download: $425
Early Bird Rate: $325
Both Audio and Video Recording & Materials Package for only $50 more!
CD or Download: $450
Early Bird Rate: $350
For CDs, please add $8.50 shipping and, in CA, sales tax.
This program will be recorded live on December 1st and 3rd, 2020.
(Recorded packages are available approximately one to two weeks after the seminar is held.)
CLE Credit
IL General:  This program is approved for 6.0 general CLE credits in Illinois through 11/30/22.
IL Civility: This program is approved for 3.0 hours of Civility credit in Illinois through 11/30/22.
IL Professional Responsibility: This program is approved for 3.0 Professional Responsibility credits in Illinois through 11/30/22.
CA General:  This program is approved for 6.0 units of general CLE in California.
This program is approved for CLE in the states listed above.  Upon request, Pincus Pro Ed will provide any information an attorney needs to support their application for CLE approval in other states other than what is listed above. Many attorneys ask for this and are approved in other states.